Speaking of summer, "climbing mountain". The sensation of being refreshed by being wrapped in cool air is addictive once experienced.
Nevertheless, there are few remarkable mountains in Kansai, and it is difficult to go to the mountains without knowing the access information.
Therefore, the guy who lives in Kansai and likes mountains has good access and introduces 5 recommended mountains for climbing.
[Climbing] 5 Mountains with Good Access from Kansai!
1.Tateyama Yuzan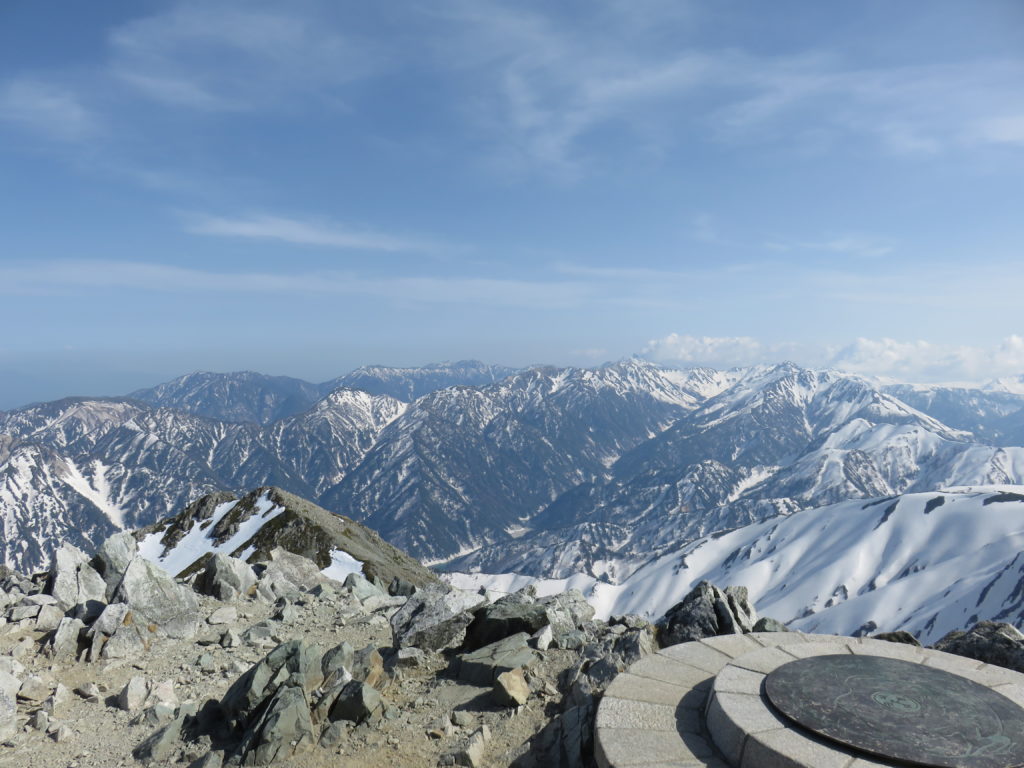 Tateyama is a mountain in Toyama prefecture. It's easy to get to the top of the mountain by cable car and bus, so it's recommended to go with a couple.

The access is also good. From Kansai, At first, you arrive at Kanazawa Station by Thunderbird(express train). After that, you can go to Toyama Station by Hokuriku Shinkansen from Kanazawa Station. Finally, you can go to Tateyama Station by Toyama Electric Railway from Toyama Station without a car to the foot of the mountain.

When you arrive at Tateyama Station, you can take the cable car and bus to almost the top of Tateyama (2500m). Moreover, there is a luxury hotel (Hotel Tateyama), and there is a bath and a flush toilet in the room.

It is easy to stay even for those who are not accustomed to the environment like staying at a mountain hut, and it is cool enough to leave snow even in the GW, and the starry sky is beautiful at night, so it is perfect to take a boyfriend or girl friend.

[Caution] During the GW season, the snow remains firmly and the road to the top is partially unclear, so it is better not to go to the top for safety.
2.Mt. Fuji (from Fujinomiyaguchi)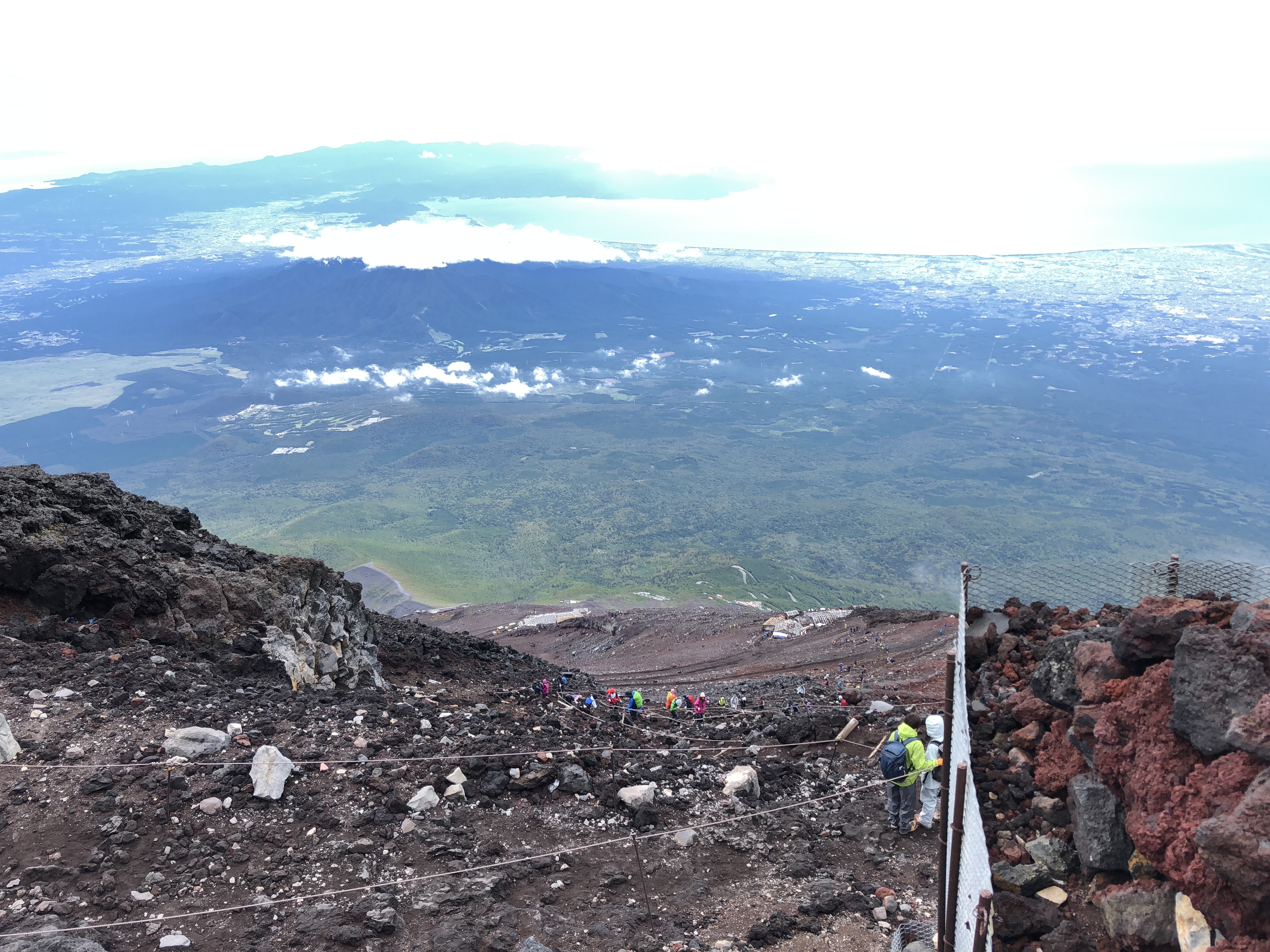 If you come to Japan in summer, it is a mountain you may want to visit once.

There are several routes to Mt. Fuji, but here are a route that are easy to get from Kansai.

You can access easily to Shizuoka by bullet train! For example, you can access Fujinomiya Station, the nearest station to Mt. Fuji, in 2.5 hours from Shin-Osaka.

If you stay overnight in a mountain hut at Mt. Fuji, we recommend that you take the mountain climbing bus from Fujinomiya Station and access Mt. Fuji 5th Station (about 2500m).

During the mountain climbing season(End of July to Begining of September), there is a restriction on private cars, so it is necessary to take a shuttle bus from the nearby parking lot (Mizukazuka parking lot: 1000 cars can be parked) to the fifth station of Fujinomiya, but the bus and the parking lot are too crowded.

In addition, the Mizugazuka parking lot costs 1,000 yen for a fee, and the shuttle bus is 2,000 yen for a round trip, which is quite expensive. The climbing bus from Fujinomiya Station to the fifth station of Fujinomiyaguchi is a round-trip 2,500 yen, so it is cheap considering waiting for a parking lot.

Mt.Fuji is the first mountain I climbed. I decided to make the mountain my hobby because the view down the mountain is beautiful, which was wonderful and worth not being able to buy with money.

People who climb the mountain often say that Mt. Fuji is "a mountain to see and not a mountain to climb", but I think that's because they climbed various mountains and accustomed to see these beautiful scenes.

For those who do not climb much, I think Mt. Fuji is a very nice mountain worthy of climbing, so I recommend it!

There is a toilet, you can buy food, and stay in a mountain hut. Mt. Fuji which is a perfect mountain for beginners to climb first, but there are two points to note.

If you don't usually climb mountains, you will definitely feel uncomfortable. You may feel like "I'm sucking air but I don't feel like I'm sucking". That's okay, but if you have a headache, go down immediately.

In the case of Mt. Fuji, at the rest area after 3000m, you can see the people who are slow, and it is dangerous. We recommend that you go downhill instead of saying it is a little later.

Bring a sweater, long pants and kappa. Even if the ground is sunny, the mountains are fine and rainy. The temperature is 22 ℃ (3700m × 0.6 ℃ / 100m) lower than the ground near the top. It is warm when climbing, but cold when stopped.

If you can withstand the cold as well as altitude sickness and safely climb, you can eat food at the stalls, get a red stamp, go around Kengamine, and have fun!
3.Mt.Yarigatake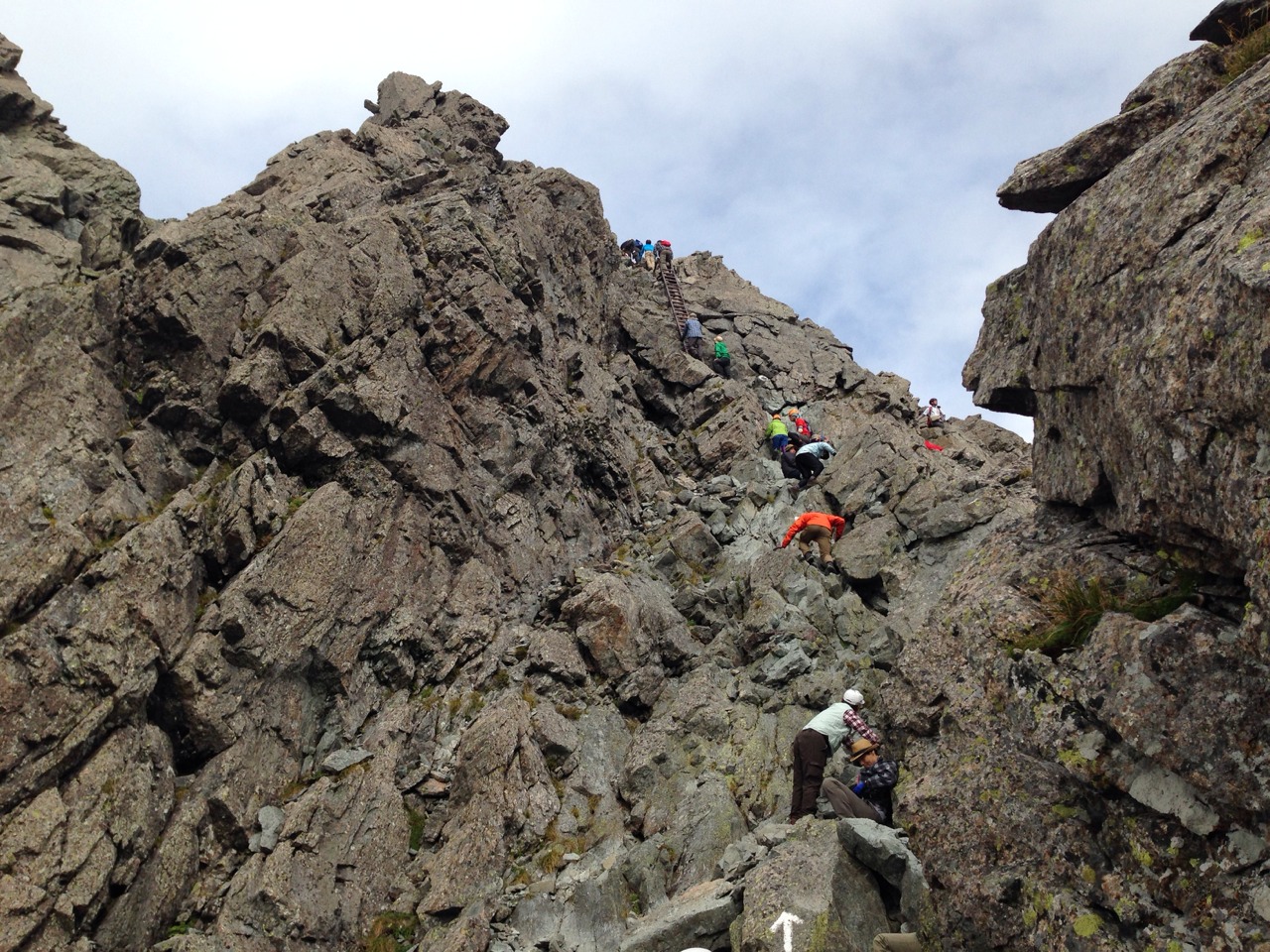 It is a mountain easily accessible from Kamikochi in Nagano. From Kansai to Kamikochi, there is a direct night express bus from Kyoto or Osaka (you can be reserved from "Hassha-Orai-Net" or WILLER), so you can get there if you want to sleep at night. The mountain climbing course is good and it is recommended in that you can climb safely.

If you are confident in your physical strength, you can stay for an overnight stay (Kamikochi → Yarigatake Sansou(mountain hutt) → Kamikochi), but we recommend 2 overnights stay (Kamikochi → Yarisawa Lodge → Yarigatake Sansou → Kamikochi). To climb Mt.yarigatake an over night is a little bit painful.

The view of the Northern Japanese Alps along the way is truly priceless. There are various expressions, such as a sight that makes you realize that you are alive, and a sight where everyday unpleasant things appear to be a little, but cannot be described in words. It's such a complicated, shaking sight.

While enjoying the scenery, when you arrive at Yarigatake Sanso under the top, we recommend that you unload your luggage and go to the tip of the spear. It's fun like an attraction. (Depending on the day, there are a lot of people on the way to the tip and there is a possibility of falling rocks, so be careful enough.)

In addition, Okuho Takadake is also a famous place around Kamikochi, but it is a little more difficult to climb because there is Zeitenggrad (steep climb), so it is not recommended for those who do not usually climb.
4.Mt.Ibuki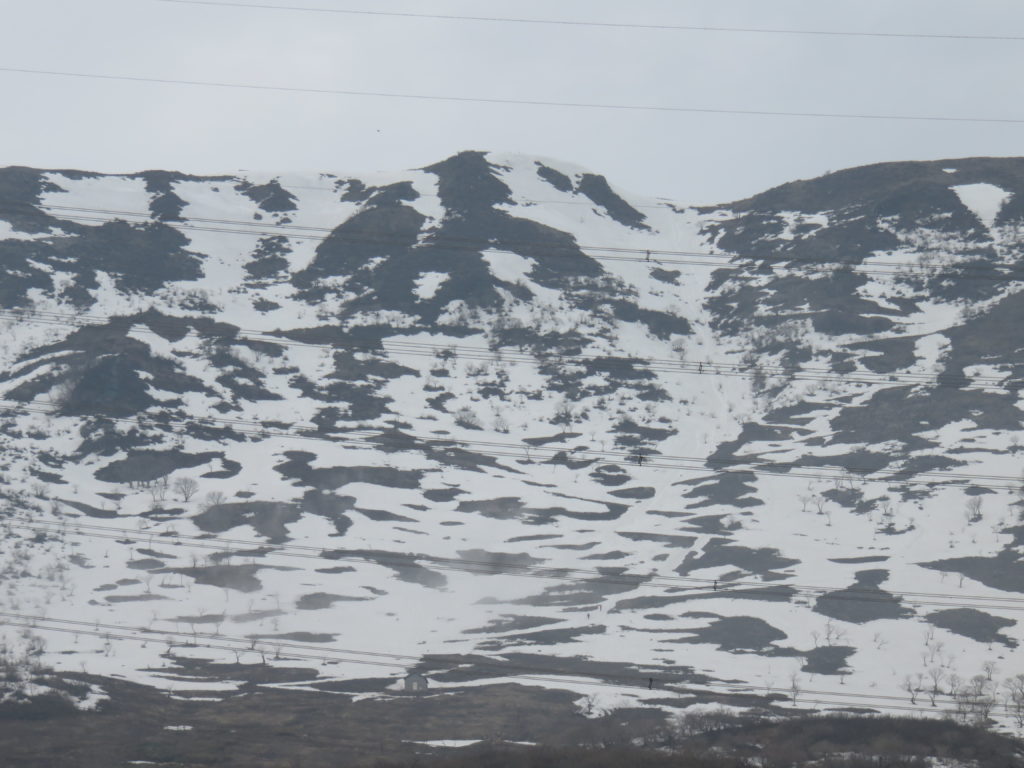 This is a picture of Mt. Ibuki in March. It is a mountain located in a pretty heavy snowfall area near Maibara in Shiga Prefecture, where snow remains even in the spring.

It is a mountain with good access from Kansai, you can go to Maibara Station by JR Kyoto Line, then transfer and go to Omi Nagaoka → bus(departure at Omi Nagaoka) to mountain climbing entrance.

Mt. Ibuki has a good mountain climbing trail in summer and is perfect for going easily. There are also vending machines on the way, a mountain climbing course is good by all means. However, since there is no shade on the way, Sunscreen are essential.

You can climb relatively safely even in the winter, but be sure to take measures against the cold.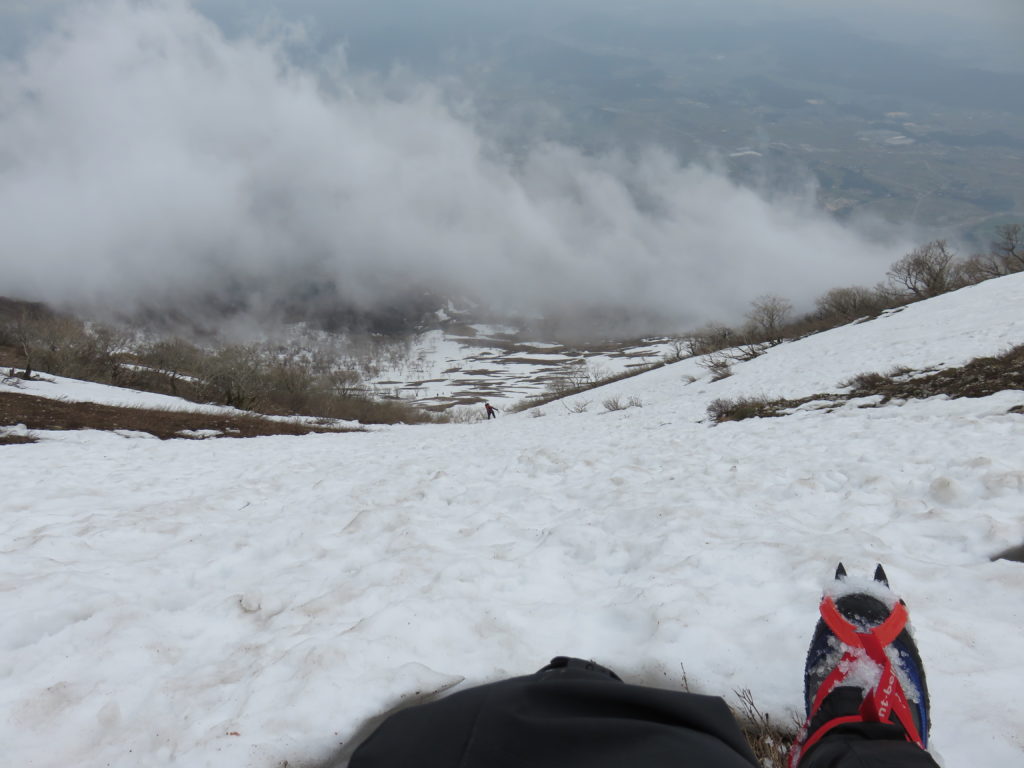 5.Mt.Gozaisho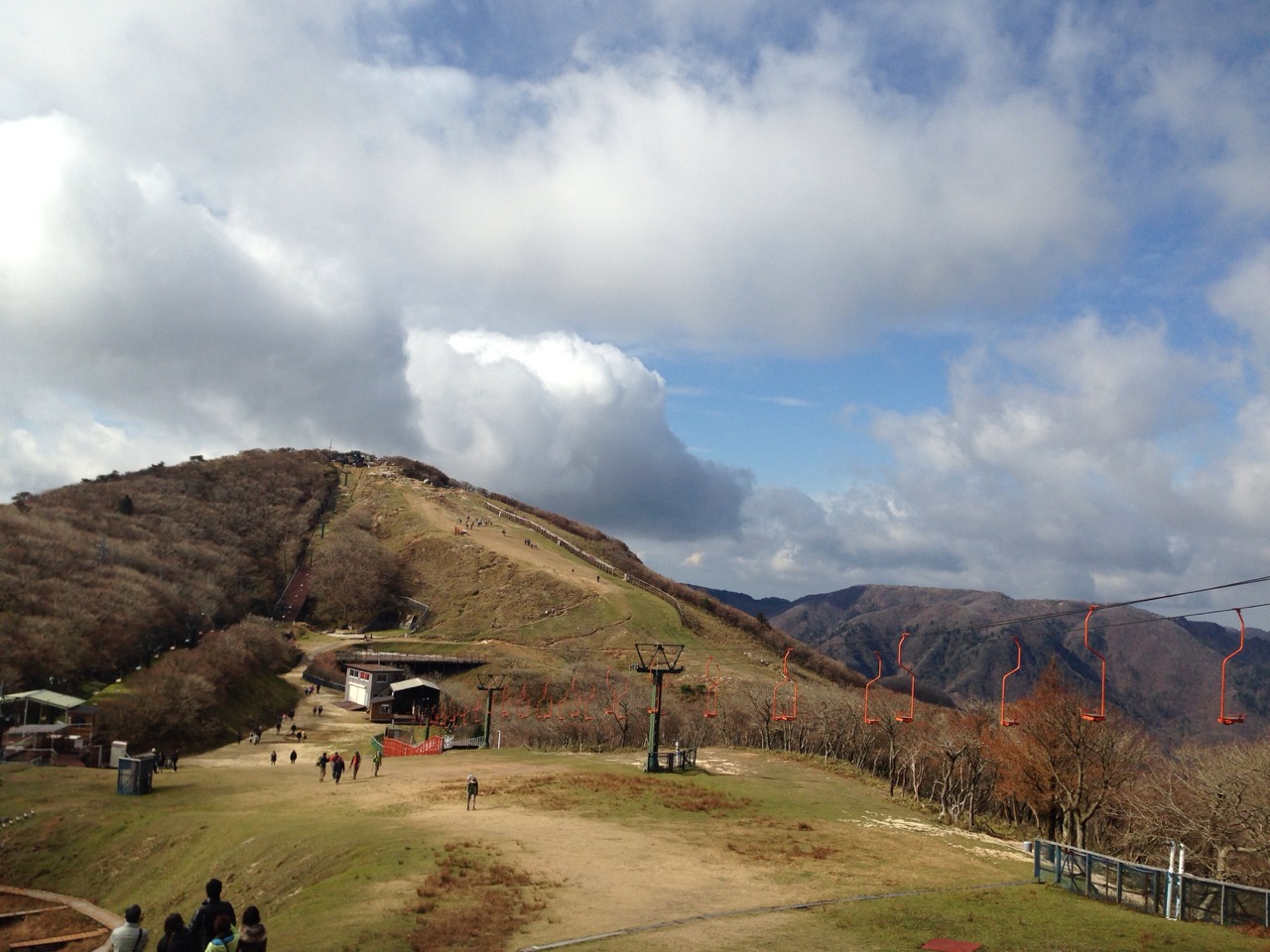 You can access easily. at first, go to Nagoya by Shinkansen, after that change to Kintetsu and get off at Yunoyama Onsen Station → You can go to the starting point by bus.

There are eight trails here. (One course can be easily reached by the ropeway to the top)

For those who do not usually climb, the three recommended routes are the Omotetozando(表登山道), Uratozando(裏登山道), and Nakatozando(中登山道). The slope is relatively gentle and you can reach the top in 3 hours. The scenery from the top is wonderful and it is a very nice mountain. (There is a resting place, a stand, a field at the top)

Now it is abolished as a mountain trail, but there are some courses that can be enjoyed like attractions. It is not recommended in general, but it is a Hontani course that can be recommended for those who have experience of a gorge climbing.

On the course that passes directly below the ropeway, you can climb with the encouragement of those who are on the ropeway. Although the scenery is not so good, it is a good course to test your own research and route finding skills. (Because the rocks are wet and the road is difficult to understand, it is a little dangerous course, so do not go lightly)

▼Jaws rock(climber call)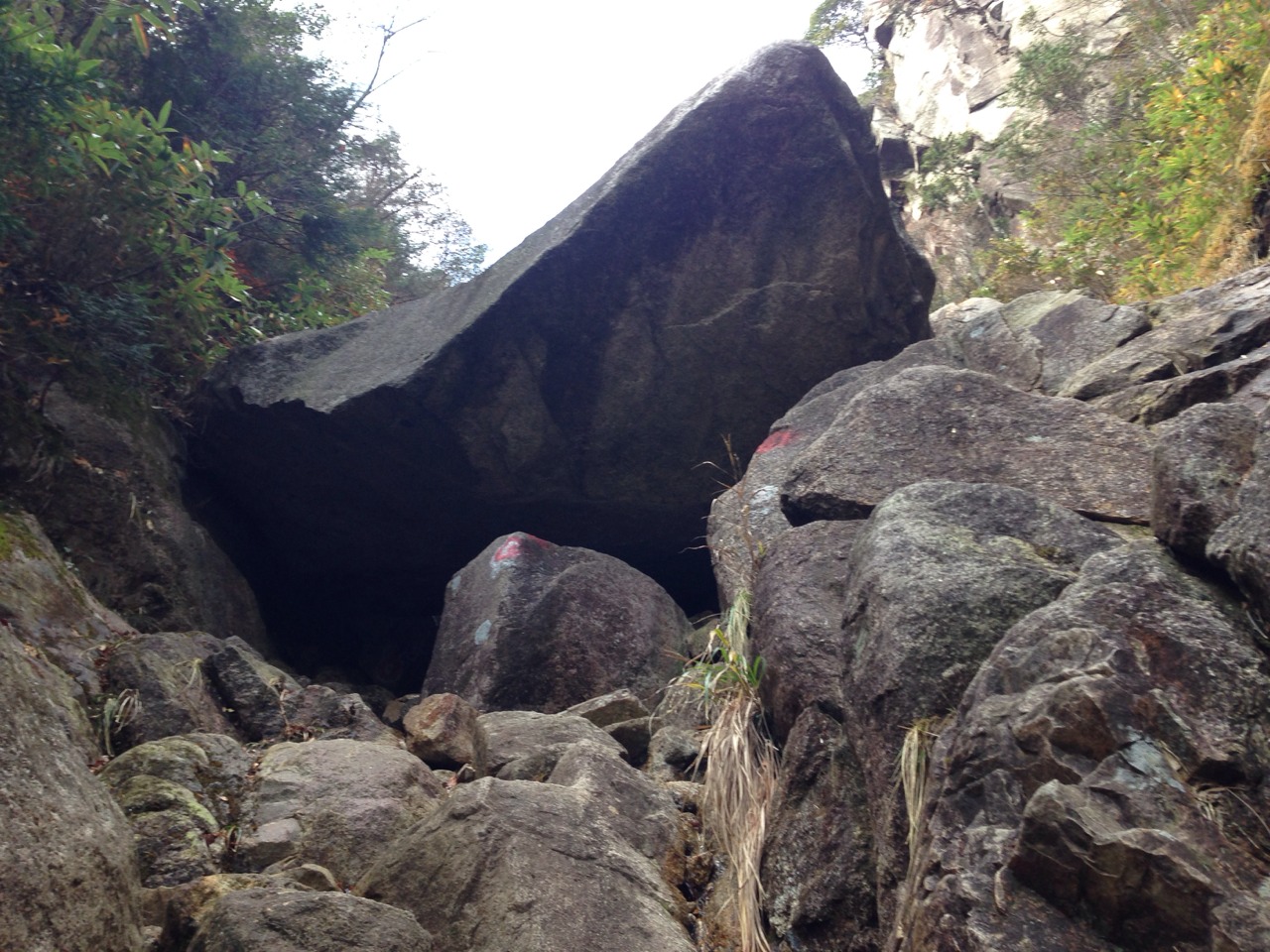 Extra: Arimine-Shinhotaka Onsen
This course is relatively safe, fun, and recommended for those who want to stay in a tent while climbing. This does not mean climbing a single mountain, but a "longitudinal run" that goes the mountain.

I feel most fun when I do longitudinal run. Strolling through the Japanese Northern Alps in summer with packs of tents, self-catering sets and clothes is the best.

There are many good points that are cool, air is clear, and the scenery is beautiful. The best thing to do is drink coffee boiled on the way while looking at the beautiful scenery.

There are various courses in longitudinal running. And the best course I climbed that passes through a paradise called by Kumohiradaira, "Japanese navel" will be introduced as an extra.

▼location of Kumonodaira

From Kansai, go to Kanazawa Station by Thunderbird, go to Toyama by Hokuriku Shinkansen, then go to Arimine-guchi by Toyama Electric Railway → Go to the mountain climbing trailhead by bus.

From here, climb the forest road to Tarodaira, where the view is good.

▼the view from tarodaira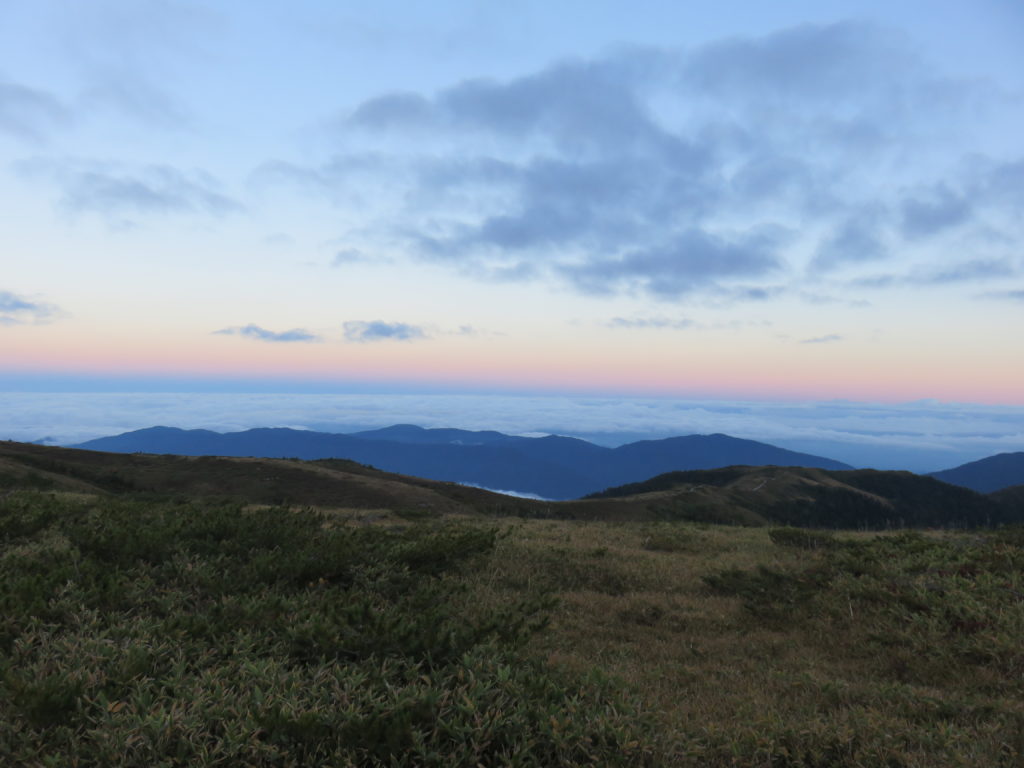 Here, it is good to stay overnight, if you do not have a tent, you can stay at Taro hut. If there is, you can stay at a tent. (It is troublesome when you stay in a tent because you move while carrying about 15 kg of luggage, but the hut is often filled up immediately in the on season, so if you don't like field lodging, let's carry the tent)
The next day, you can go to Yakushizawa hut in the morning and be healed by the babbling of the river. After that a hell climb awaits. It keeps climbing in the poor scene for about 2 hours. Then, a spectacle that seems to be a paradise of this world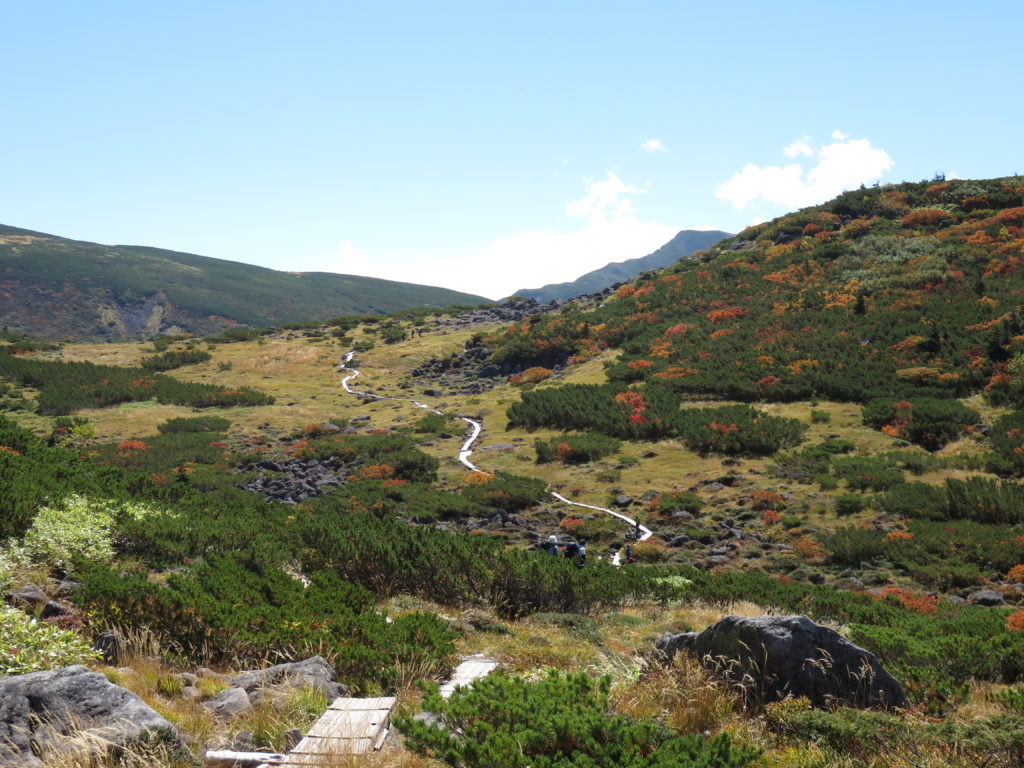 I can't tell if you haven't seen it all the time, but it's very cool and the view is good, and you can see the stars clearly.
Pitching a tent and spending time cooking yourself will be an irreplaceable experience.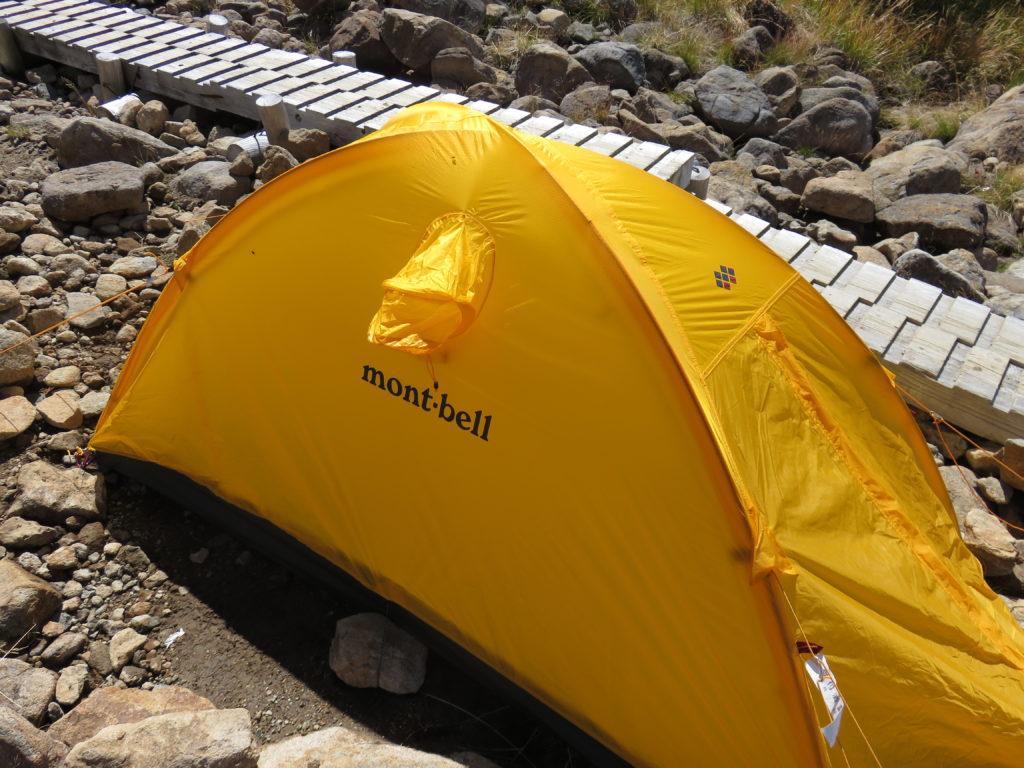 On the way back, it will be a wonderful longitudinal run if you return at the headwaters of Kurobe River → Mitsumata Renge → Sugoroku → Shin-Hotaka Onsen. If you have the physical strength, you can go from Kumono daira to Shin-Hotaka Onsen in one day, but if you are in trouble, I recommend that you stay overnight in Kagamidaira on the way.
Summary
Forgetting your daily routine and taking a leisurely tour of the mountains will be your spiritual healing. Once you've set up your equipment, you'll spend only the cost of transportation, so it's easy on your wallet, and if you fit it, you'll enjoy it for a lifetime.
If you want to equip the equipment, Kojitsu Sanso is recommended. There are shops all over the country, and let the clerk who likes mountains check out the equipment that suits him. I reccomend to buy it online store of Kojitsu Sanso, because it has a large selection of items and discounts such as time sales.
日本最大級の登山用品・アウトドア用品専門店 好日山荘