There is a service that often compares the accommodation cost to each travel site and tells you the cheapest hotel.
It is convenient, but there is one unfortunate thing. That is to say, it does compare accommodation costs, but there is no service that compares accommodation costs when using coupons.
For example,
Lodging reservation site A: Lodging fee of hotel A 10,000 yen
Lodging reservation site B: Lodging fee of hotel A 11,000 yen.
When staying at inn A, it is better to make a reservation on accommodation reservation site A, and inn A is cheaply displayed on the price comparison site.
However, if you take a closer look, there is a coupon that offers a 20% discount on accommodation reservation site B, and in fact, you may be able to stay at hotel B for 8,800 yen.
Preventing these misses can save you money on travel. If there is no difference in the accommodation plan, it has never been cheaper.
If the price comparison site and the coupon information are combined, the lowest possible price will be possible with a high probability.
Compare with coupon! Here is a reservation site where accommodation costs can be reduced!
Hotel-ryokan
●Official site of Hotel-ryokan.
Recently, some hotels have the cheapest official websites. The reason is that if the travel agency takes the margin, the sales of the inn will decrease, so the room rate is reduced.
On the other hand, if a travel agency has booked a room for an inn, the strange phenomenon may occur that the official site of the inn is full but the site of the travel agency is empty.
First, look at the dates and rates you want to travel on the inn's official website, then look at the travel agency's website and compare which is cheaper than using a coupon issued by the travel agency.
In some cases, travel agencies may issue coupons with unusually high discount rates to increase subscribers, so be sure to check with your coupons.
For Japanese Hotel-ryokan
For luxury hotel
●Relux

The average unit price is high, but the discount rate is high, making it suitable for cheap luxury accommodation. Also, as a subsidiary of au, au users have a service that offers a 5 to 50% discount on room rates.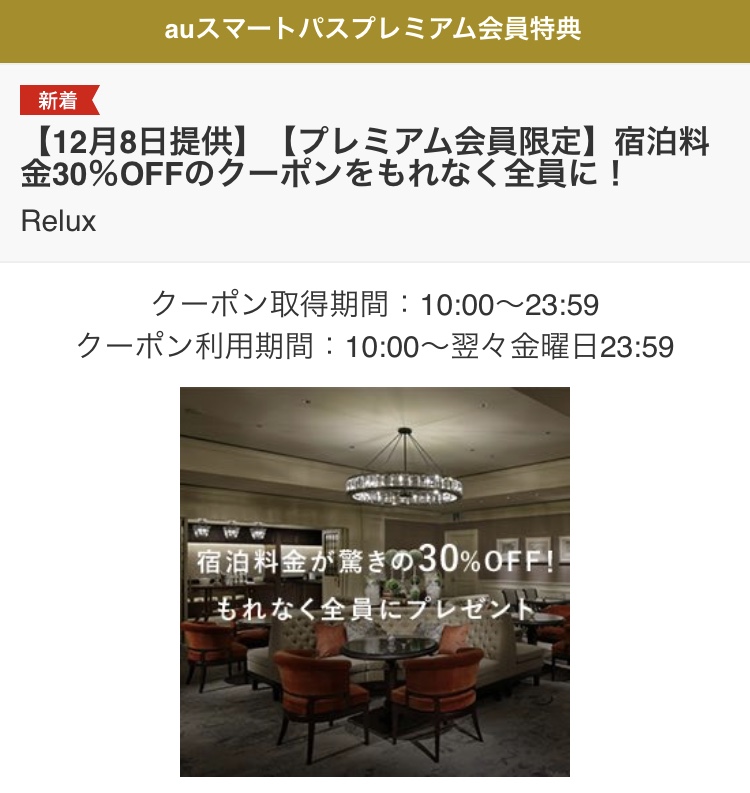 Even if you are not an au user, the first-time user will receive a ¥ 5,000 discount on invitation benefits, so it is a very high-value accommodation reservation site. (Invitation benefits can be used regardless of usage fee) [Introduction code of 5000 yen off] → IP_B6O5O

Register for Relux with a referral coupon

●Ikyyu.com

Although there are coupons, it is a very powerful lodging reservation site. We also have a sale that allows two people to stay on the club floor of the Hilton Hotel in Nagoya for just 10,000 yen.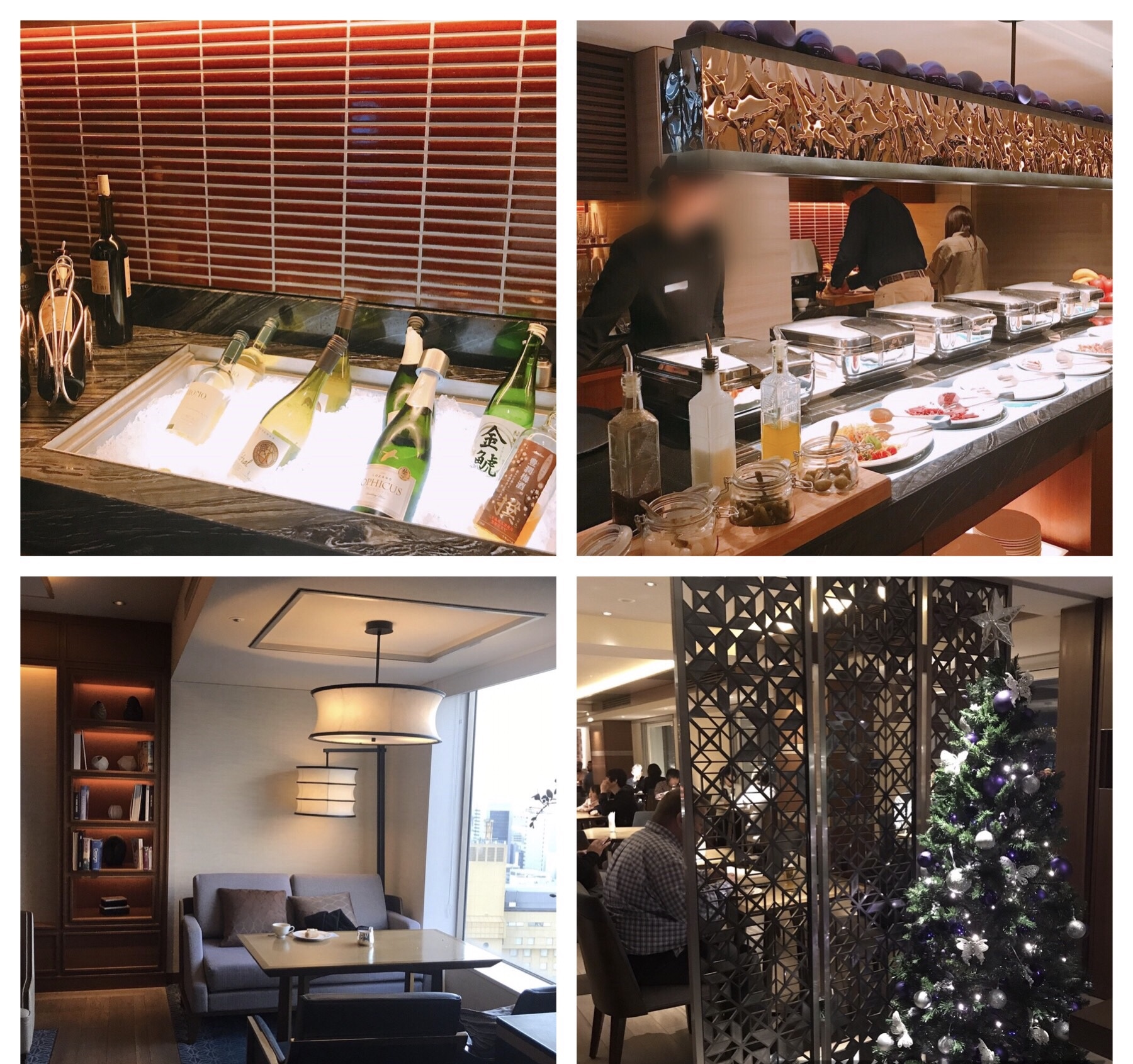 If you are doing a pinpoint time sale at your destination, it can be cheaper than Relux.

Check a discount coupon for a break
For affordable accommodation
●yuko-yuko
Check out Yuko-Yuko's discount coupon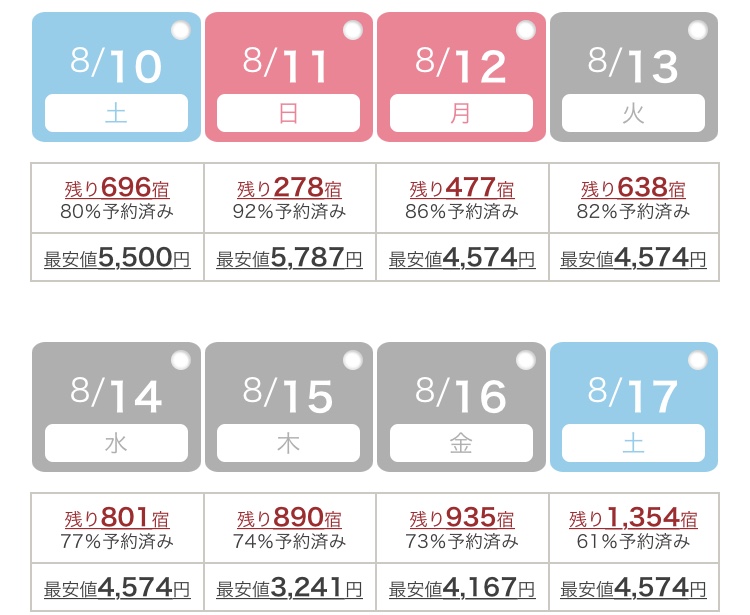 ●Rakuda club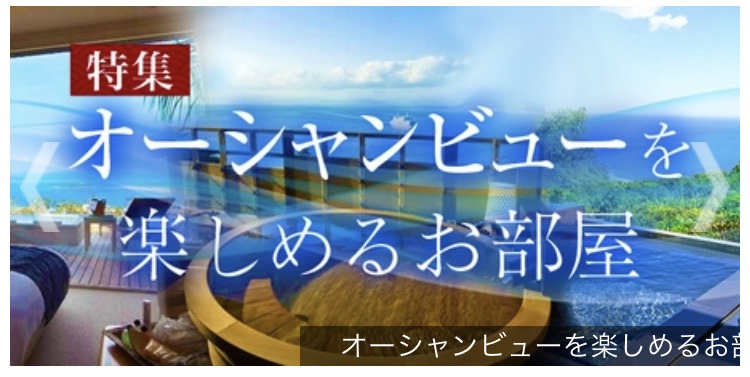 This is an accommodation reservation site that lists more than 1500 luxury hotels, some of which are only available at Rakuda Club.
Check out the discount coupon of Rakuda Club
●Ots HOTEL
It is a travel company specialized in four prefectures of Okinawa, Okayama, Ehime and Kagawa. If you plan to travel to any of the four prefectures above, it is worth using.
Check Ots HOTEL Discount Coupon
For abroad Hotel
●agoda

Check agoda discount coupon

●Hotels.com

If you use 10 nights, 10% of the total charge will be returned as a room charge.

Check Hotels.com Discount Coupon

●Airbnb.jp


An accommodation reservation service based on the concept of "a house to rent from local people". This is useful when traveling with large groups or wanting to rent a cottage.
Check Airbnb.jp discount coupon
Hotel+Transportation
●Jalan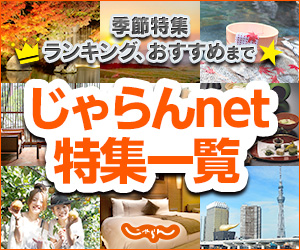 Although Rakuten Travel is inferior in the number of registered accommodations, it is characterized by a large number of hot spring inns and a 2% point back.

There are times when there are big discounts on rental cars, "Jalan Rent-A-Car" and on trains "Red Balloon".

In addition, there may be big discounts only in the area called "Hometown Discount".

Check the discount coupon for Jalan

●Yahoo travel

An inn and transportation reservation service operated by yahoo. If you become a premium member, the room rate may be reduced by 10% or more, but the membership fee will be 462 yen per month.

Check out Yahoo Travel's discount coupon

●Rakuten travel

The number of registered lodging facilities in Japan is 330 million. Rakuten members receive a 1% discount on Rakuten Super Points.

Check the discount coupon for Rakuten Travel

●JTB

The number one sales hotel in Japan + traffic reservation service. It is a bit expensive, but the service is outstanding and safe.

Check JTB discount coupon

●Rurubu

The "special feature" is an excellent accommodation + traffic reservation service. This is convenient when you do not know where you want to go, such as "I want to go somewhere in the sea" or "I want to see somewhere beautiful night view".

Check Rurubu discount coupon

●Japan travel

"Red balloon" of JR + accommodation set plan is very advantageous. There is also a service that is exceptional at 18,000 yen with a round-trip Shinkansen and accommodation between Shin Osaka and Hakata.

Check discount coupons for Japan travel

●d travel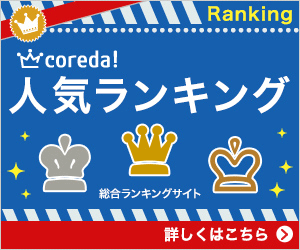 A travel company managed by NTT DoCoMo. In addition to using d-points to pay for room rates, we also offer point-backs that return a few percent of room rates with d-points. The benefits of using it may be great for docomo users.

Check discount coupon for d travel

●Mynavi travel

It is a travel company managed by Mynavi, which provides employment and job change information. If you register for 1000 yen off for the first time, you can get 3% point back if you book via the point site.

Check My Navi Travel Discount Coupon

●ANA tabisaku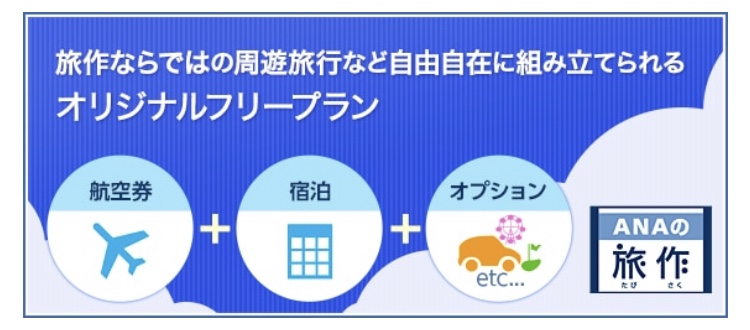 A travel plan operated by the airline ANA. The concept is that you can make a trip, especially for airline tickets and lodging plans.
If you travel by plane, you can accumulate 50% of the sector mileage or use the mileage you already have to pay for your accommodation.
Check discount coupons for ANA Tabisaku
●WILLER
It is a travel plan operated by the high-speed, night bus company WILLER. There are only bus companies and there are many plans that specialize in traveling by bus + lodging.
Many inns are business hotels and are price-conscious. For example, in Tokyo ⇆ Kyoto, there are also plans such as 15,000 yen for bus + hotel charges.
Check WILLER discount coupon
For abroad Hotel and transportation
●Hankyu Express

It is a travel company that is extremely cheap not only for domestic travel but also for overseas travel. To be clear, if you make a reservation with a travel package, we recommend "Inn + Transportation" the most. There is a mysterious plan why it can be issued at such a low price.

Check Hankyu Express's discount coupon

●Expedia.co.jp

The parent company of hotels.com. It handles not only lodging but also transportation, and its low cost has a reputation. In particular, there is a feature that offers discount services by using a credit card, such as VISA AMEX JCB EPOS.

Usability is good because there is something that does not cost a cancellation fee until just before the trip.
However, it is also true that there are few "inexpensively cheap" plans because they are cheap on average.

Check discount coupon of Expedia.co.jp

●booking.com
The world's largest travel arrangement service. There are about 30 million accommodations registered on booking.com in the world.

In addition, the price is cheap and we offer a "refundable guarantee" service if it is higher than other companies.

On the other hand, coupons are often limited to members, so it is difficult to receive benefits on first use.

●Trip.com

A travel agency based in Shanghai, China, which is characterized by "cheap anyway".

If you need to make any changes after booking, such as a mistake in booking or changing your plan, it may seem troublesome to respond. As it is not a Japanese company, it may be inevitable.

Check out Trip.com discount coupons

The following is not posted because the coupon did not show its strength.
● Tobu Top Tours
● Best Reserve (Yado Plaza)
● Meitetsu sightseeing
● Kinki Nippon Tourist
● Apple World