I decided to travel from Kansai to Hiroshima. By Shinkansen, you can access "Nozomi" in 1 hour and 30 minutes, "Hikari" in 2 hours and "Kodama" in about 2.5 hours from Shin-Osaka station.
As expected, there is too much time difference between the car and the Shinkansen, so we decided to move using the Shinkansen, but the problem is the price.
If it is a regular Shinkansen fare, it costs 9710 yen / person from Hiroshima in one way from Shin-Osaka. It costs 38,840 yen for a round trip with my wife, so it's very expensive.
The distance is about 300km, so it doesn't have to be "Nozomi". Regardless of whether it is "Hikari" or "Kodama", the time does not change so much.
As a result, it turned out that a big discount is effective for "Kodama". You may have heard too. It is a "Platto Kodama" plan.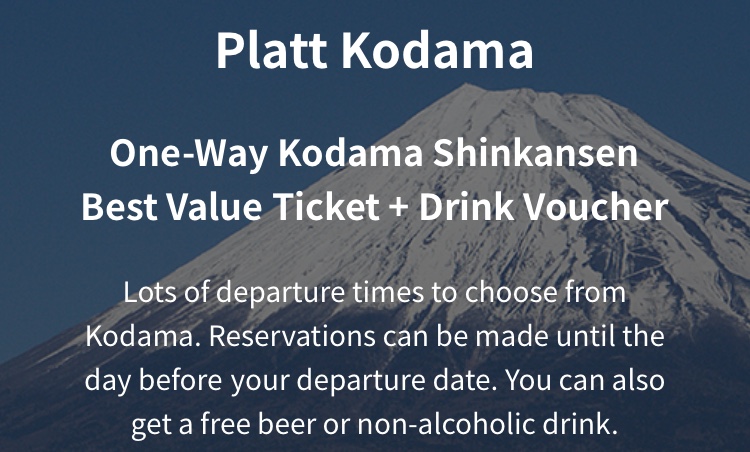 The regular price of 9710 yen change to 6700 yen. 12040 yen discount for two round trips.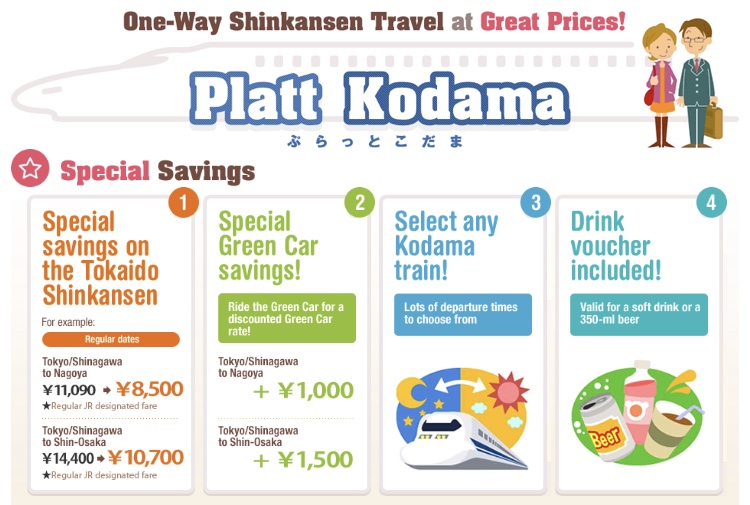 The difference between the time required for "Nozomi" and "Kodama" is about 1 hour if the distance is about Hiroshima from Kansai.
Also, there is a one-drink service for some reason, so it is even more advantageous.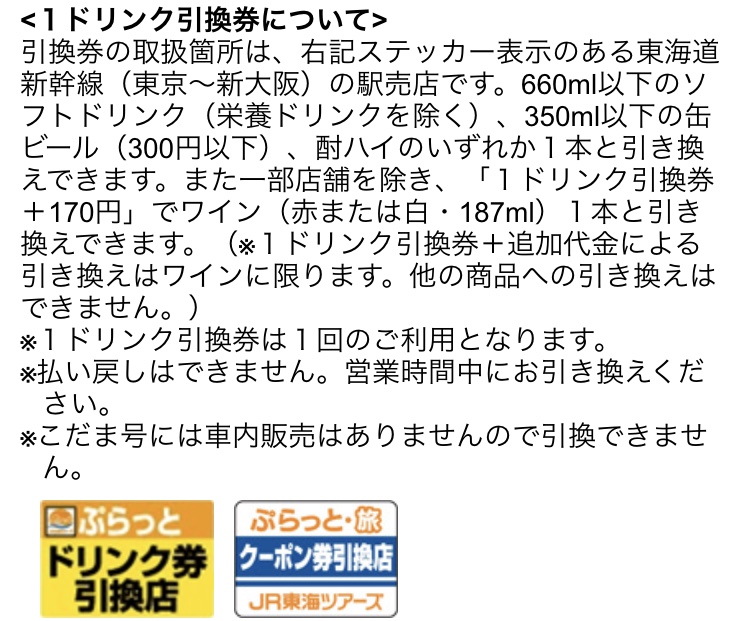 Good deal travel in Japan by shinkansen!
❶Access the JR site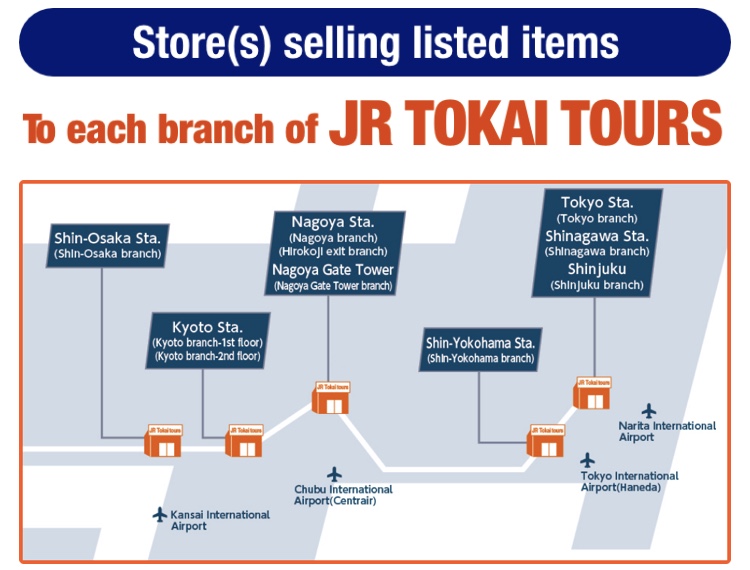 You can search sales floor for "Plat Kodama" from the JR site called JR tokai tours.
❷Buy the ticket at the sales floor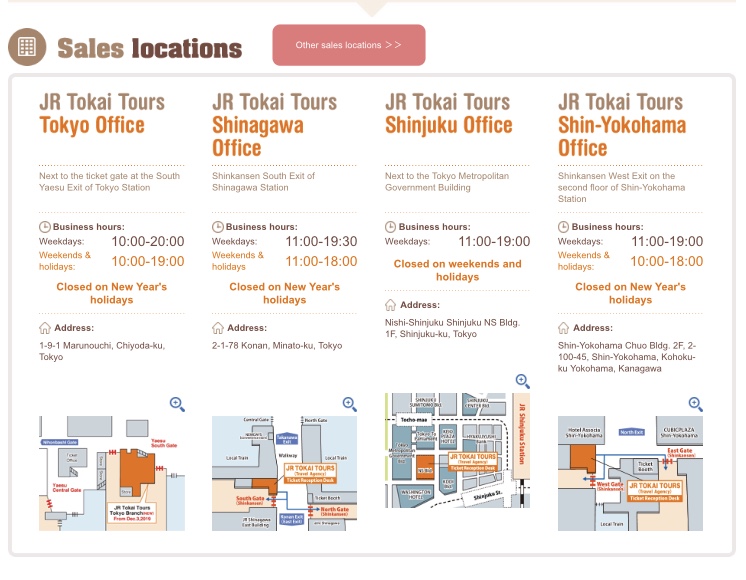 Buy a ticket for "Platto Kodama" at "JR tokai tours" at your nearest station
✔︎It is cheap and convenient "Platto Kodama", but the usage conditions are strict, so let's check well in advance