You might not like crowded hot springs! Based on the concept of a relaxing hot spring, this time we will introduce Gero Onsen, which is slightly near from Kansai. It is a good hot spring town with many highlights and events such as gourmet and fireworks. (Fireworks launched at the beginning of January)
Gero Onsen's recommended Hotel and Sightseeing spot.
What's Gero onsen?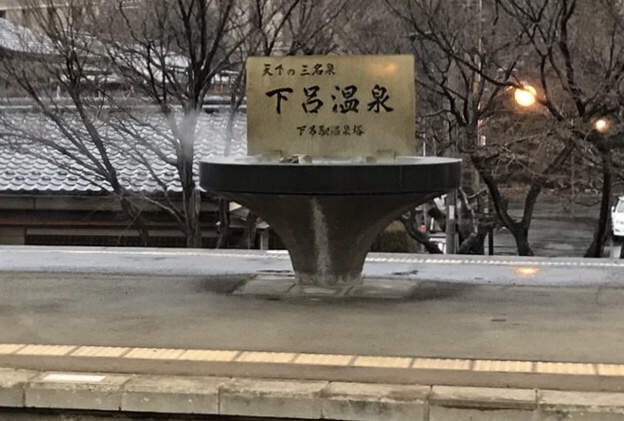 This hot spring is located in Gero City, Gifu Prefecture (south of Hida Takayama). It was one of the three famous springs in Japan, and was introduced as one of the three famous springs from the Muromachi period. The spring quality is an alkaline simple hot spring with a smooth and soft touch.
The hot spring town continues from Gero Station and is full of tourists. There are many places where the level of souvenir shops and meals are very good.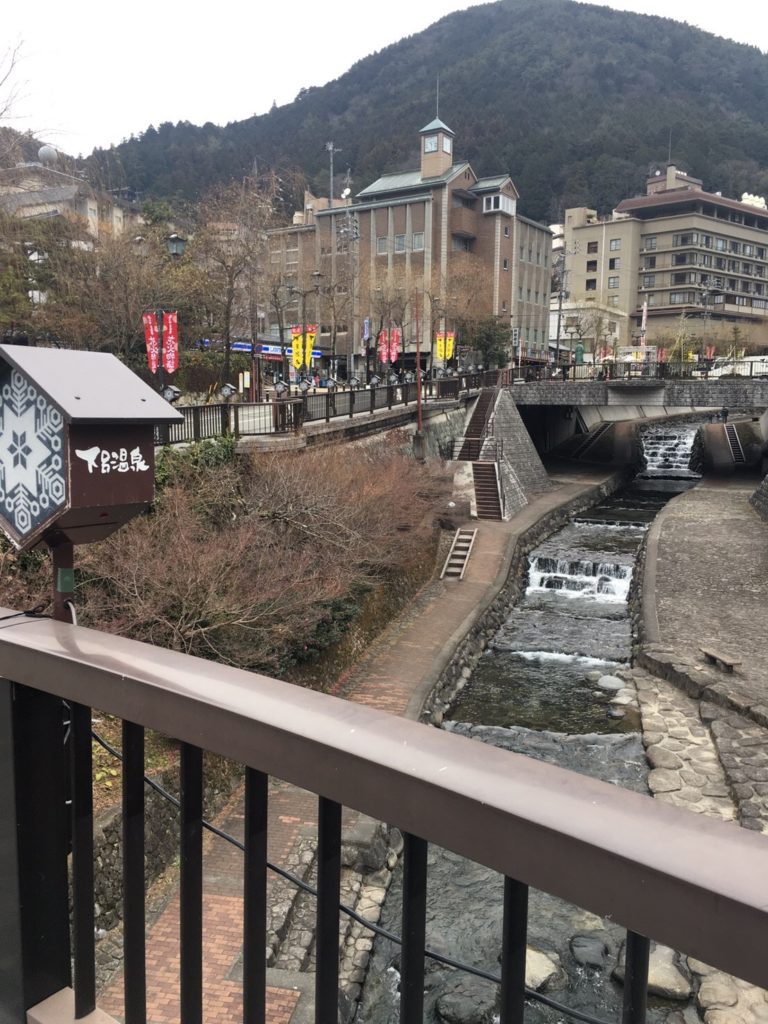 In particular, there is a very high-rated soba restaurant and it was really delicious, so please drop in.
Access
From Kansai, you can go to Gero Hot Spring in Nagoya in one transfer from Shinkansen to limited express in a total of 2 hours. It is not much different from the time to go from Kyoto to Tokyo by Shinkansen.
① Tokaido Shinkansen: Kyoto → Nagoya (38 minutes: 5070 yen)
② Limited express wide view Hida: Nagoya → Gero (98 minutes: 4100 yen)
Gero is in the mountains, so it is cold in winter. Speaking of hot springs, winter is the real pleasure, but if you drive, be careful of road conditions such as freezing.
Ryokan-Hotel
Gero Onsen is a large onsen town, so there are many inns. The most famous inn at Gero Onsen is Suimeikan, which is near the station and has a long history. On the other hand, if you go to Gero Onsen in winter, fireworks are done on the riverbed every Saturday from January to the end of March, so if you are a hotel with a better view than near the station, you can see the fireworks beautifully. We recommend the Gero Kanko Hotel, a hideaway of Gero Onsen.
Gero Kanko Hotel is located on a hill about 1 km away from Gero Station. It is about 15 minutes even if you walk, but it is easy to access because it will pick you up from the station. The building has a very calm atmosphere and a wonderful view from the open-air bath. (Details: Gero Kanko Hotel HP)
View from the open-air bath in the room ↓↓↓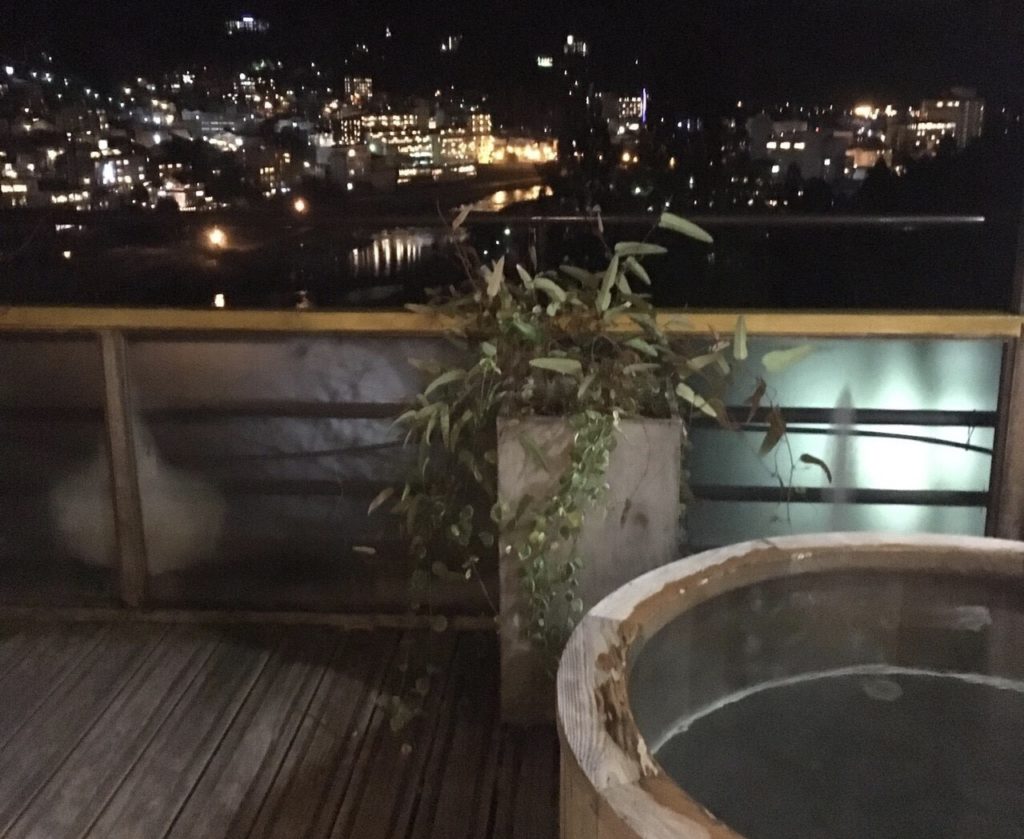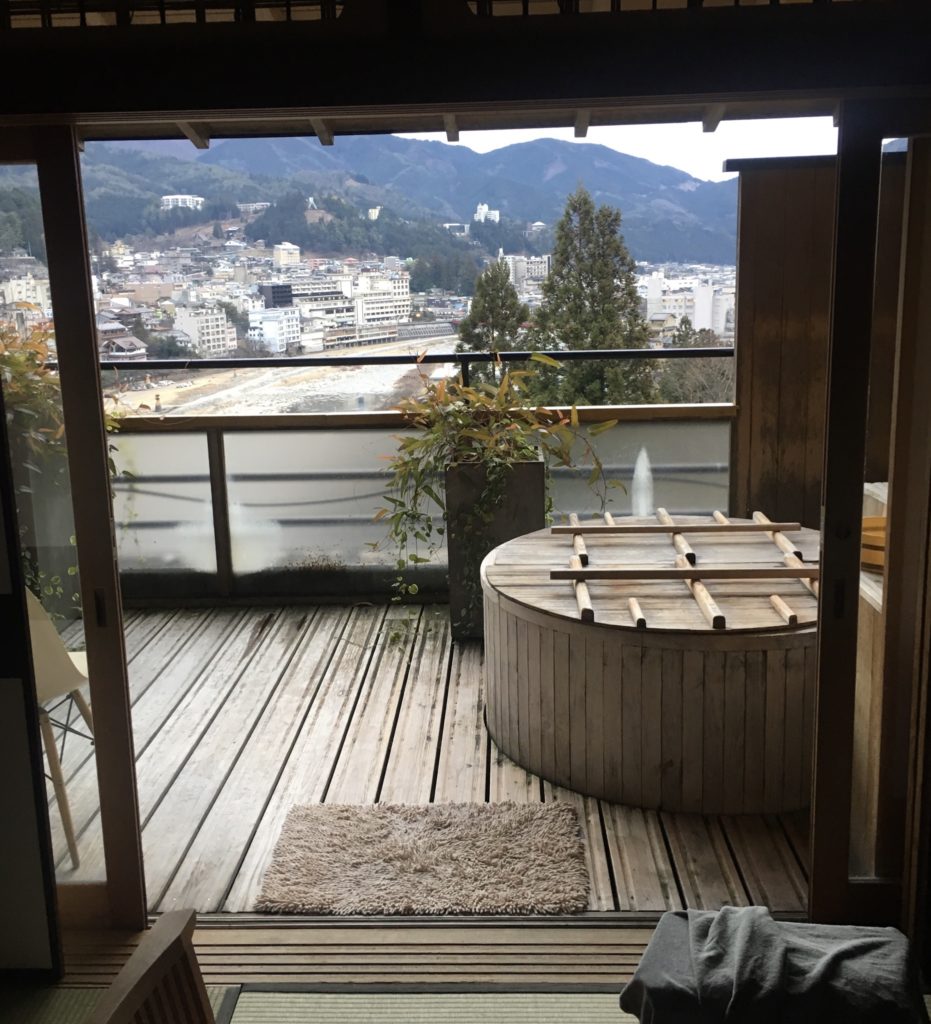 At night, you can enjoy the fireworks display for about 30 minutes from the private open-air bath and it is very beautiful. For dinner dishes, grilled dishes using Tajima beef are very enjoyable, such as Gero's standard menu such as Houba-yaki and mushrooms selected and baked by yourself.
This is a hotel with an open-air bath, which is reasonably priced at 18,000 yen / person with half board, and dinner and breakfast are delicious and has no complaints.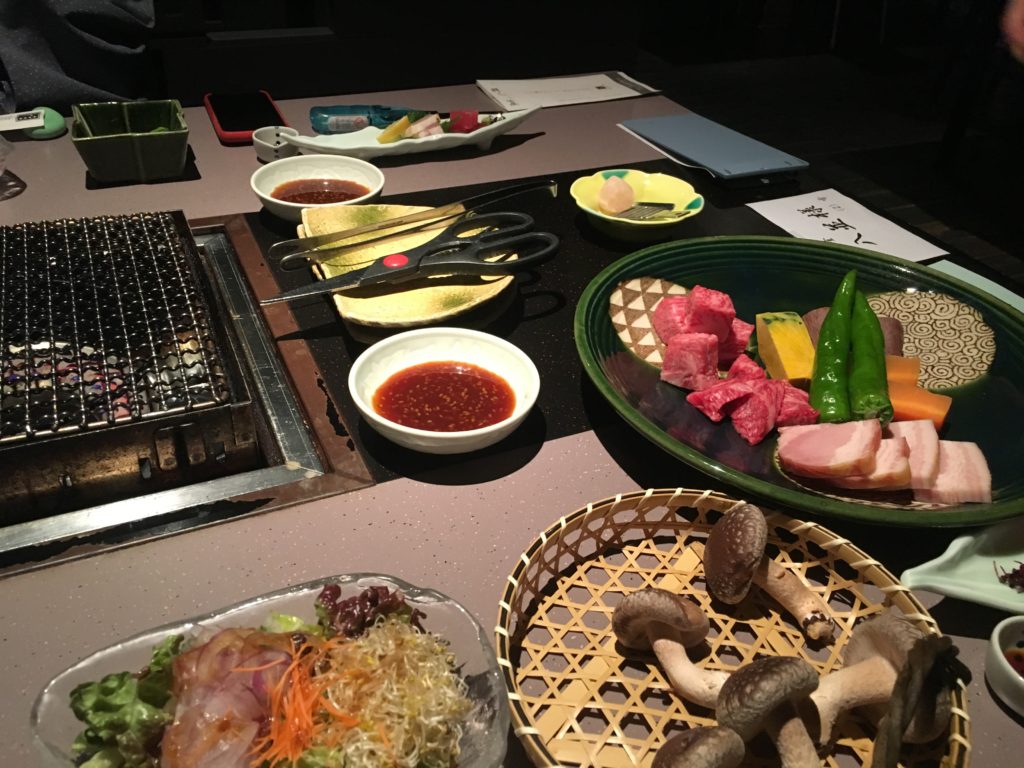 We recommend watching the fireworks on Saturdays from January to March and the day of the fireworks display in August!
Sightseeing spot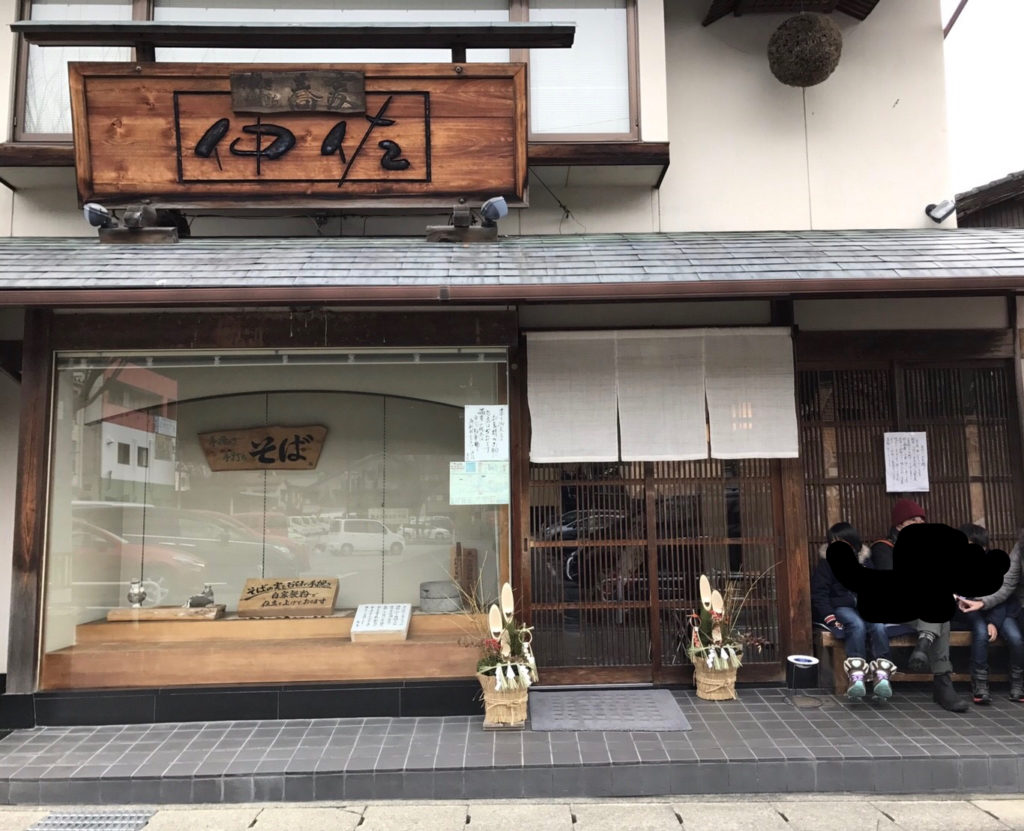 Please eat if you go to Gero Onsen! The restaurant serves delicious soba.↓↓↓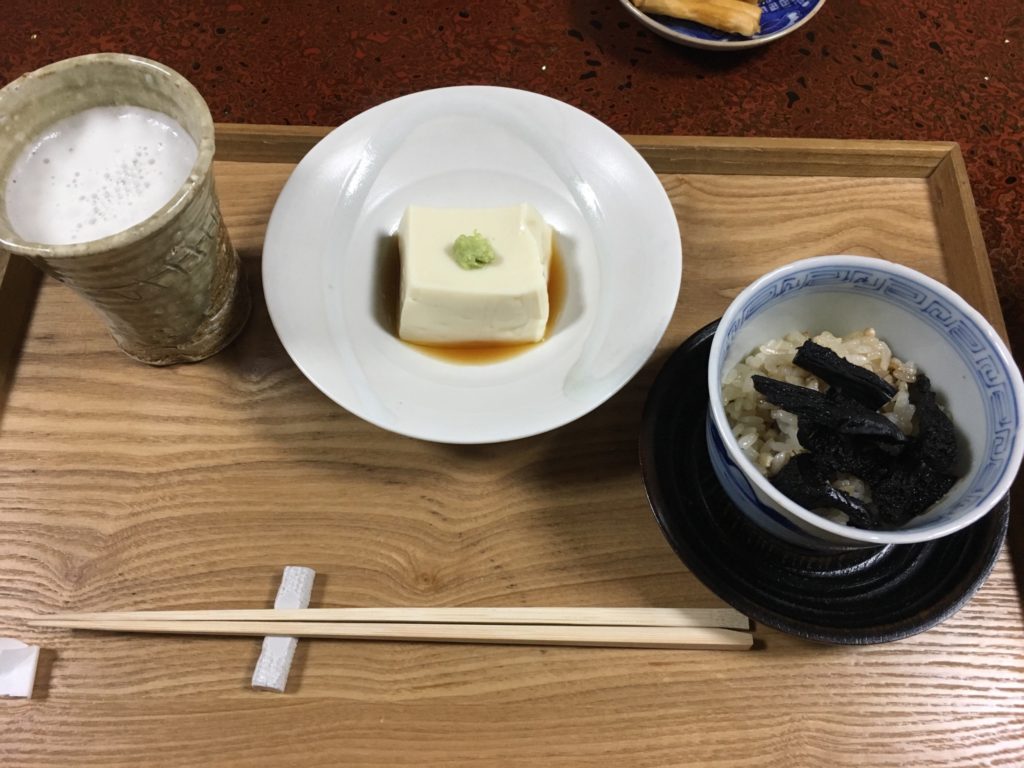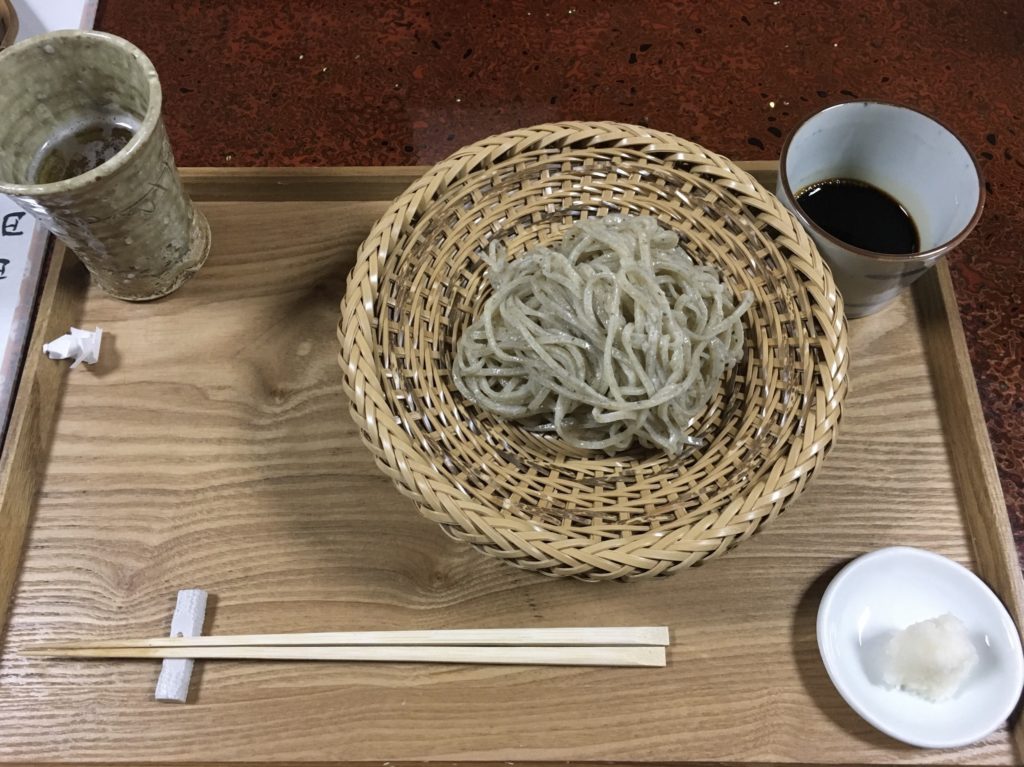 The chef trained at "Bon" in Tokyo and "Kadomasa" in Hida Takayama and opened a restaurant at Gero Onsen. Because it is a popular restaurant, those who want to go to the first day when they arrived may be sold out unless they go immediately after opening (11:30 ~), it is caution. (Sold out after 12 o'clock on the first day …)
Gero Hot Springs Gassho Village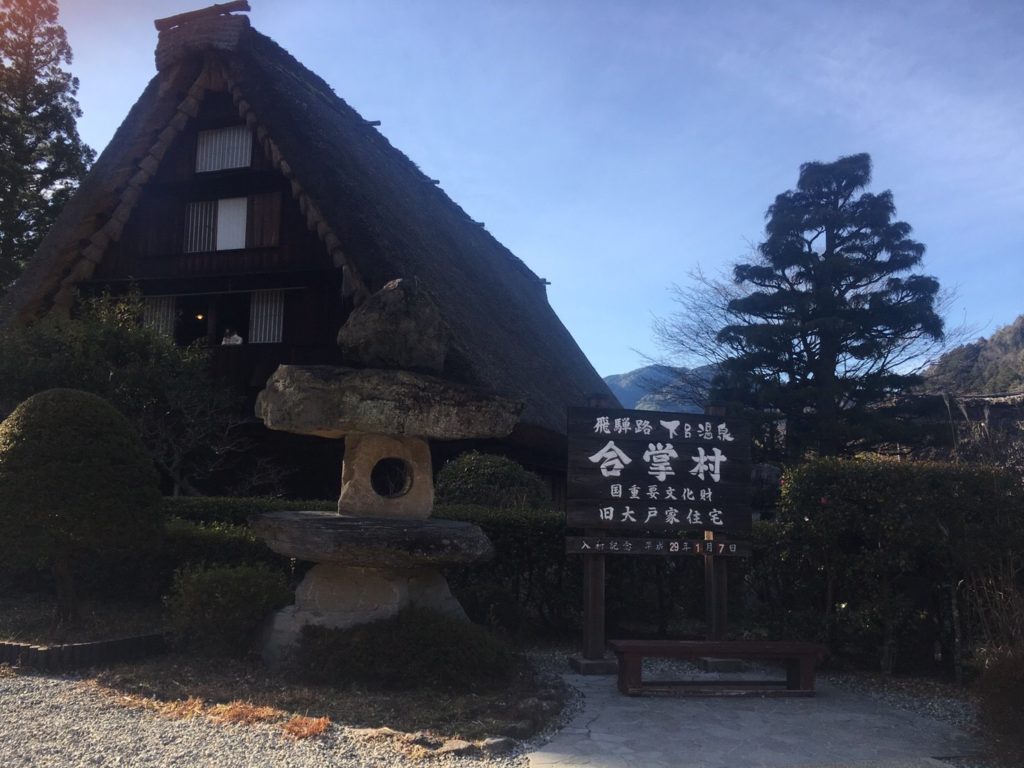 It is a nostalgic feel somewhere in the 10 Gassho-house settlements relocated from Shirakawa-go and other places. The folk museum, which displays 10 farmhouses and folk implements, recreates the village with 10 gassho-style houses, centered on the important cultural property of the country, the former Oto Family Residence. (Details: Gero Hot Springs Gassho Village HP)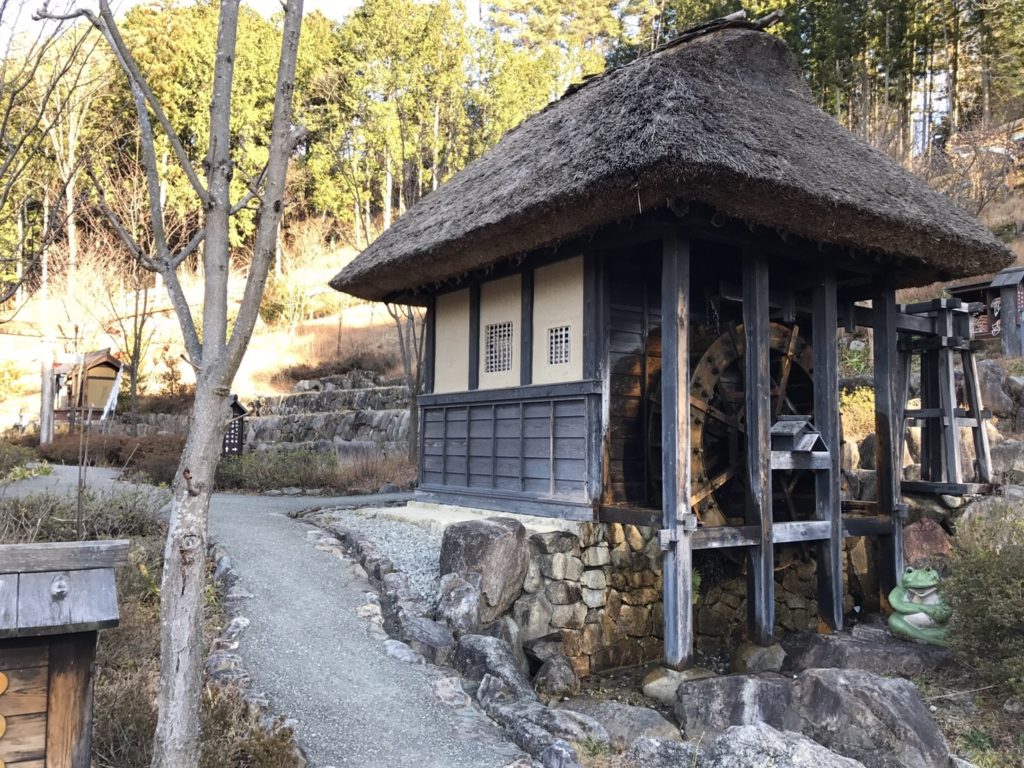 Gero Onsen Gassho Village has a secret spot to enjoy. It is a 175m long slide. (It is so in the upper left ↓ ↓ ↓)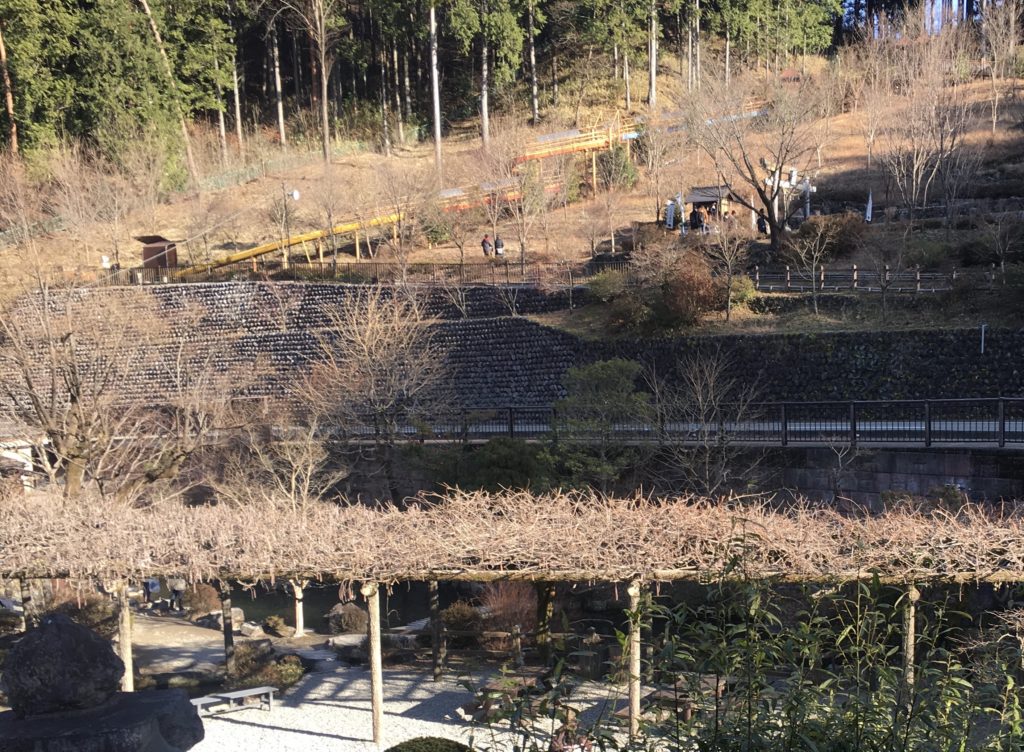 It's fast and fun. It's a level of thrill that couples and couples can enjoy, so this is really a slide!
Hot springs from all over Japan are bottled and displayed. The owner's enthusiastic interests led him to start a hot spring museum and learn more about the mechanisms and processes of hot springs and the types of hot springs. Hot spring museum is a must see for hot spring lovers. It introduces hot springs nationwide, so it was very helpful to decide where to go next.
Summary
Gero Onsen is one of the three famous springs in Japan
Access from Kansai in 2-3 hours by JR
Recommended for fireworks during hills (Gero Kanko Hotel, etc.)
Full of attractions such as Nakasa (soba), Gassho Village, Hot Springs Museum