When you work, the use of holidays is very important!
Active sightseeing and shopping are certainly good, but sometimes you want to get rid of the best environment.
What's a good place to get rid of all the stress when you're lazy? I think that it is the best in nature, and where hot springs, accommodation, BBQ is there.
Wouldn't it be great to enter a hot spring where you can breathe in the clear air, have a delicious lunch on the terrace, lie down in a private room, read comic books and magazines, or watch TV and slurp?
All the usual stress flows out. Here is just one such nice day hot spring. (There are facilities where you can BBQ and stay by glamping, but it will be omitted from the purpose of being lazy, so I will omit it this time)
One day hot spring in Kansai that can be scattered all day on holiday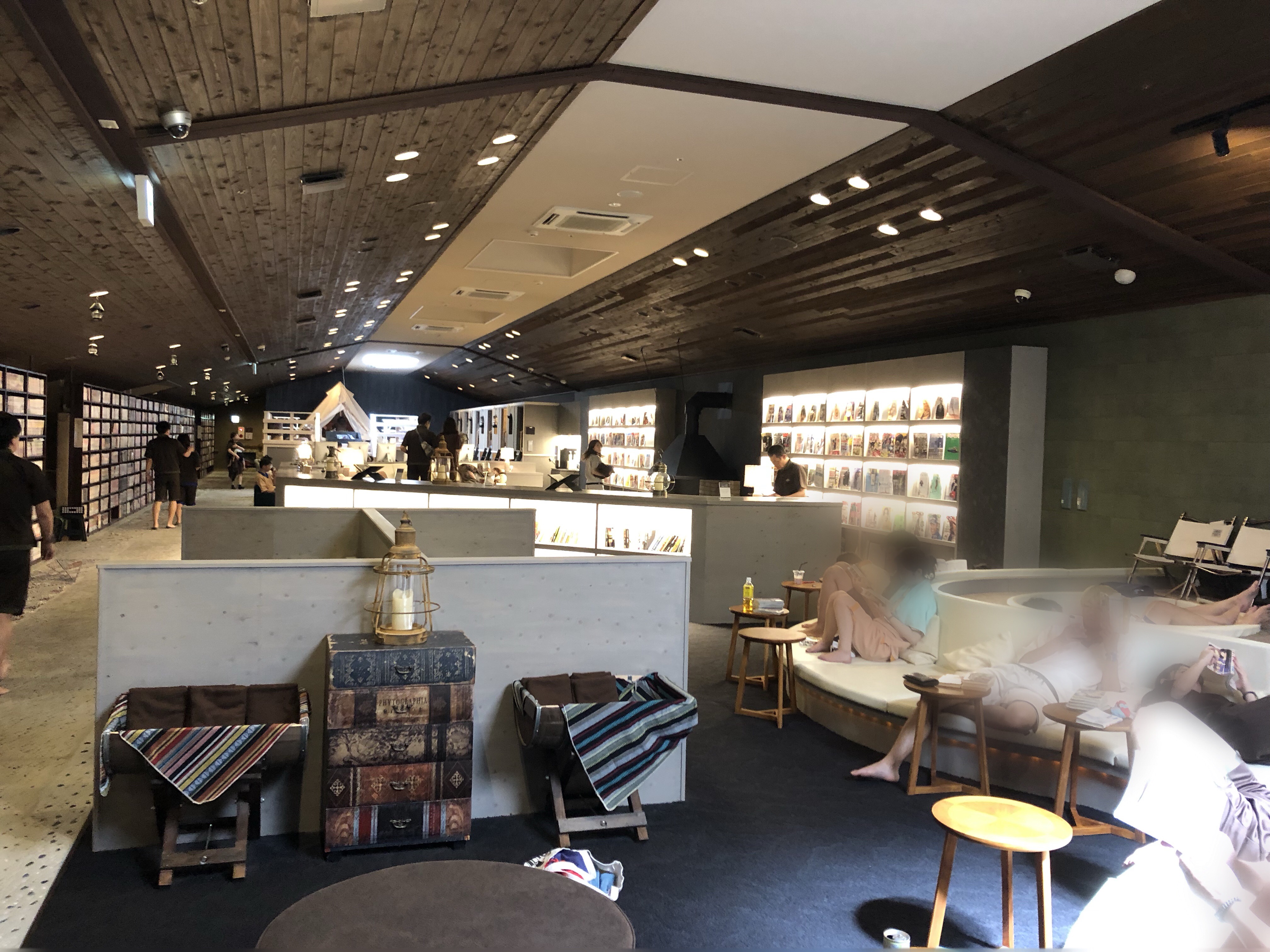 There are various day trip hot springs in Kansai, especially in Osaka and Shiga.
There are special day-trip hot springs such as Spa World, Agaryanse, and somehow it is attached to a pachinko parlor. I think that is different.
It is a sensation but a hot spring that gives you the energy of "pleasant!"
I was looking for a day trip hot spring that could make my brain feel like that, and found it in the mountains of Kyoto! Its name is Rurikei Onsen.
In a nutshell, it is a "one-day hot spring where you can enjoy the lazy day in the countryside. Rurikei Onsen is the perfect hot spring for lazy people!
I will introduce the reason and the contents of the hot spring.
Location
Rurikei Onsen is located in the fine countryside of the prefectural border between Kyoto, Osaka and Hyogo.
The moment you arrive at the nearest station (Nissho Chuo), you will be healed by the smell of the countryside.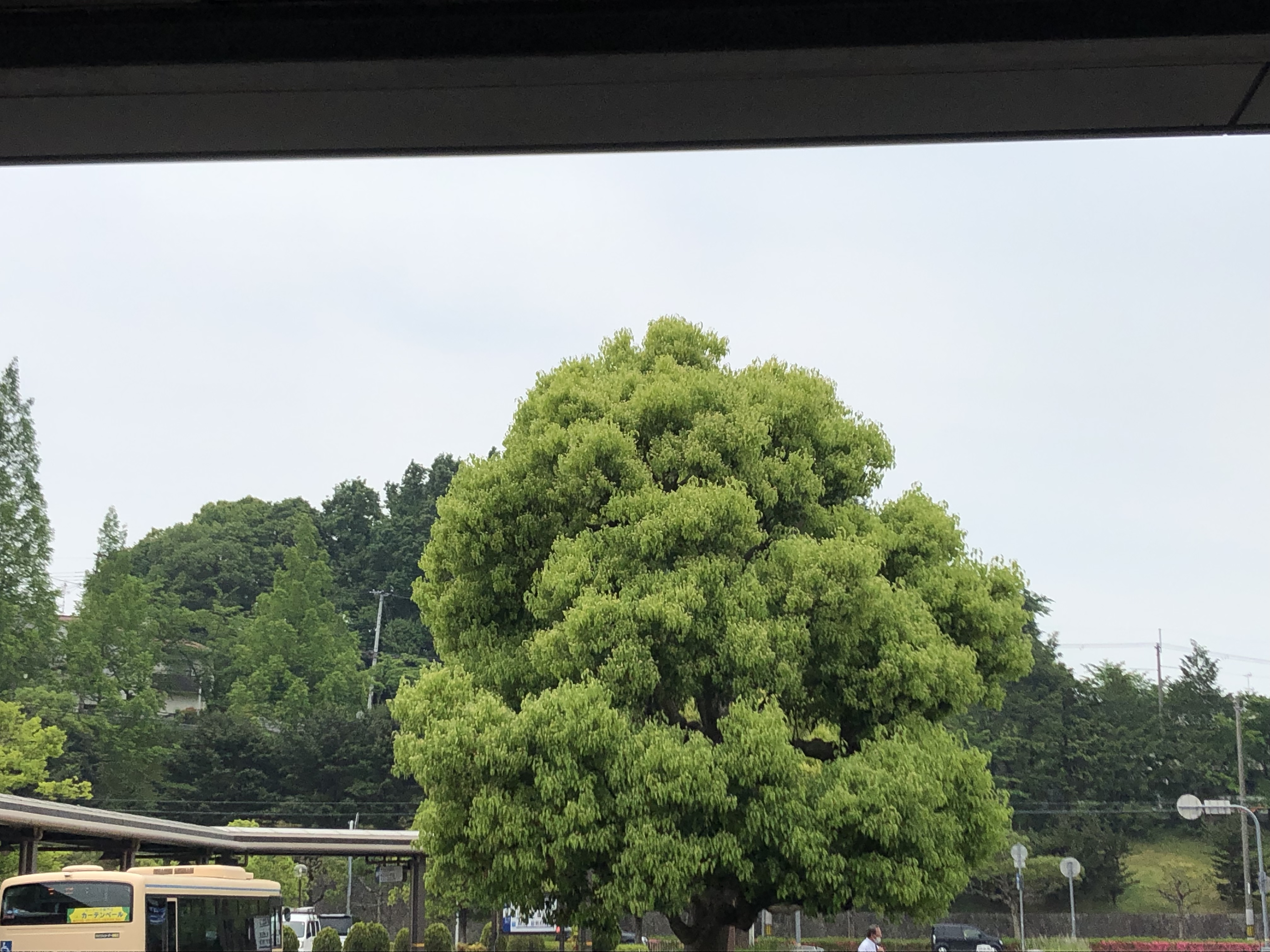 There is nothing especially around Rurikei Onsen, but it is surprisingly easy to access from Kyoto and Osaka, and you can usually go by train.
From Hyogo and Osaka from Nissho Chuo Station, from Kyoto from Sonobe Station, there is a free shuttle bus from Rurikei Onsen about once an hour.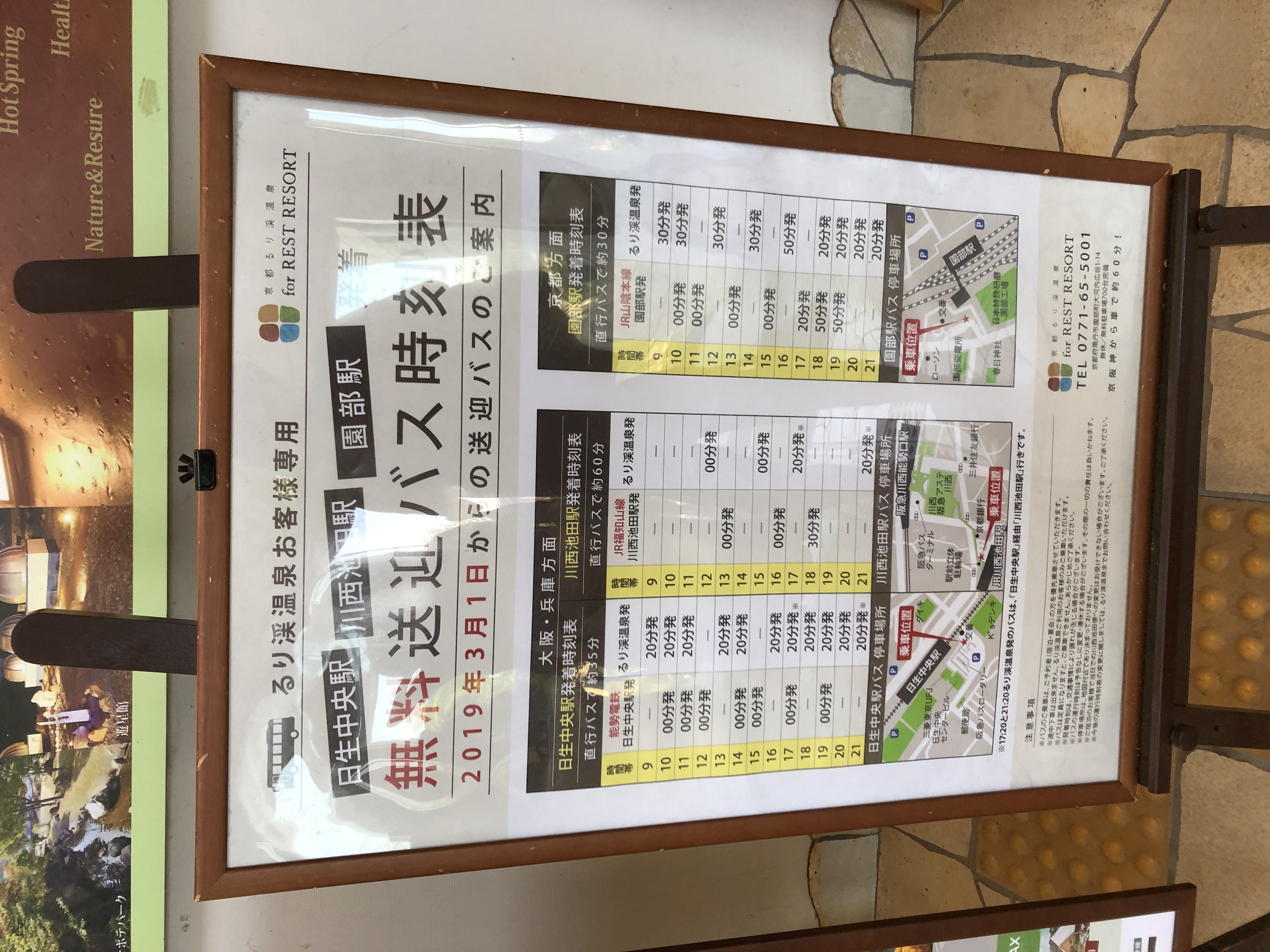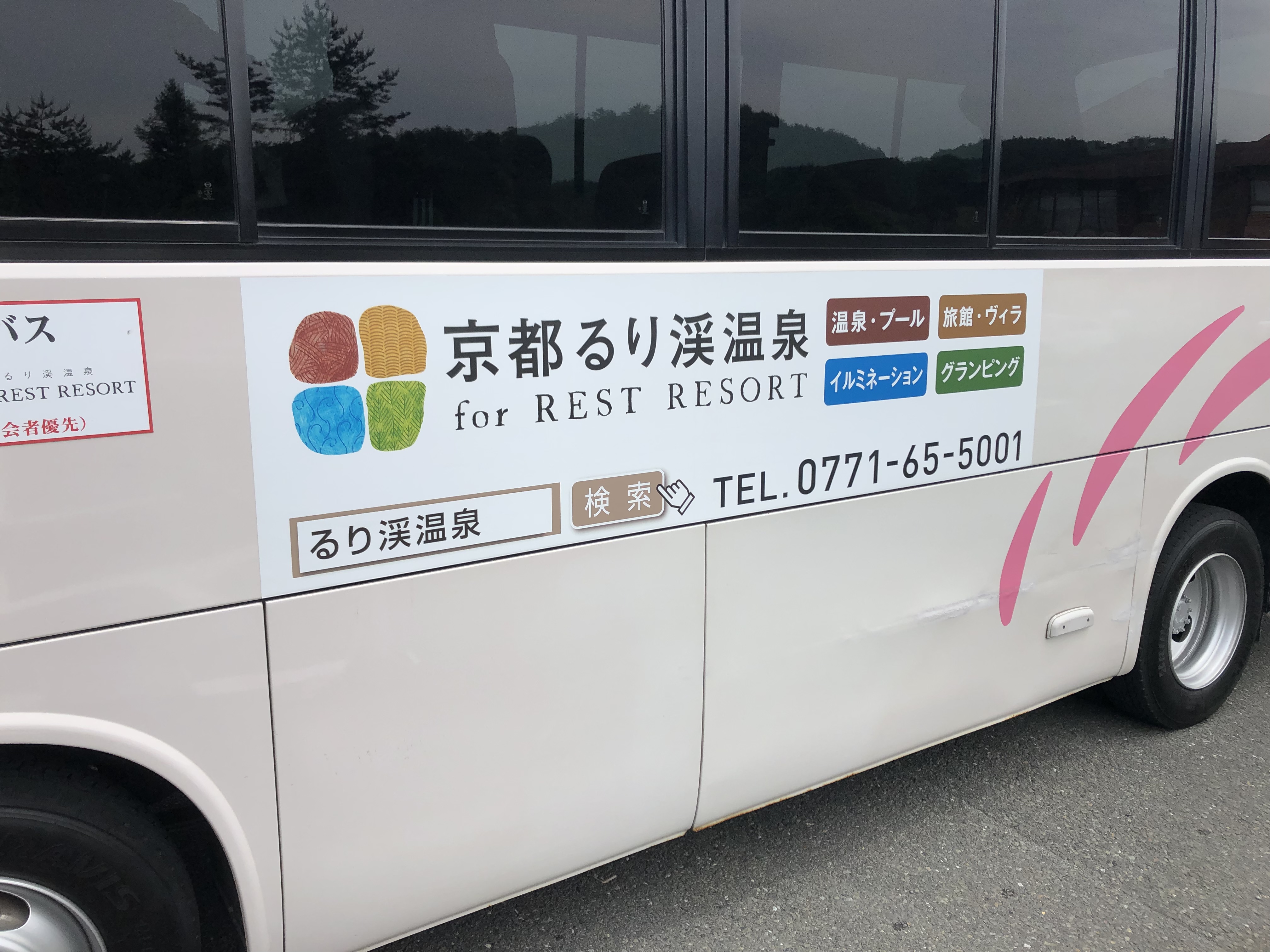 It's quite a hot spring in the countryside, so the facilities are poor. But, the facilities are amazing!
Lanthanum terrace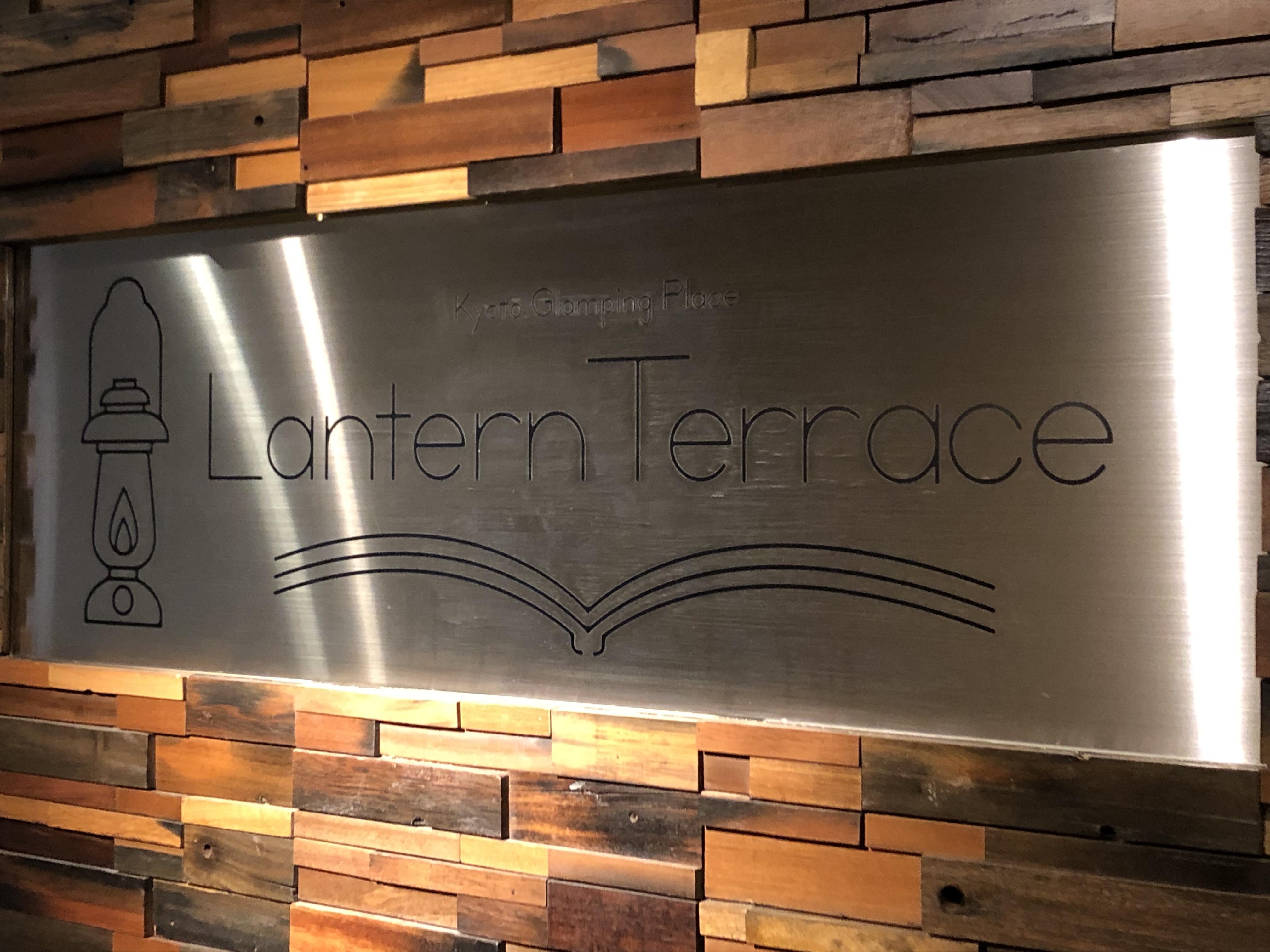 Let's go here last. Because it's the best space for those who like to relax, they will stay longer.
Here is the equipment for relaxing ↓↓↓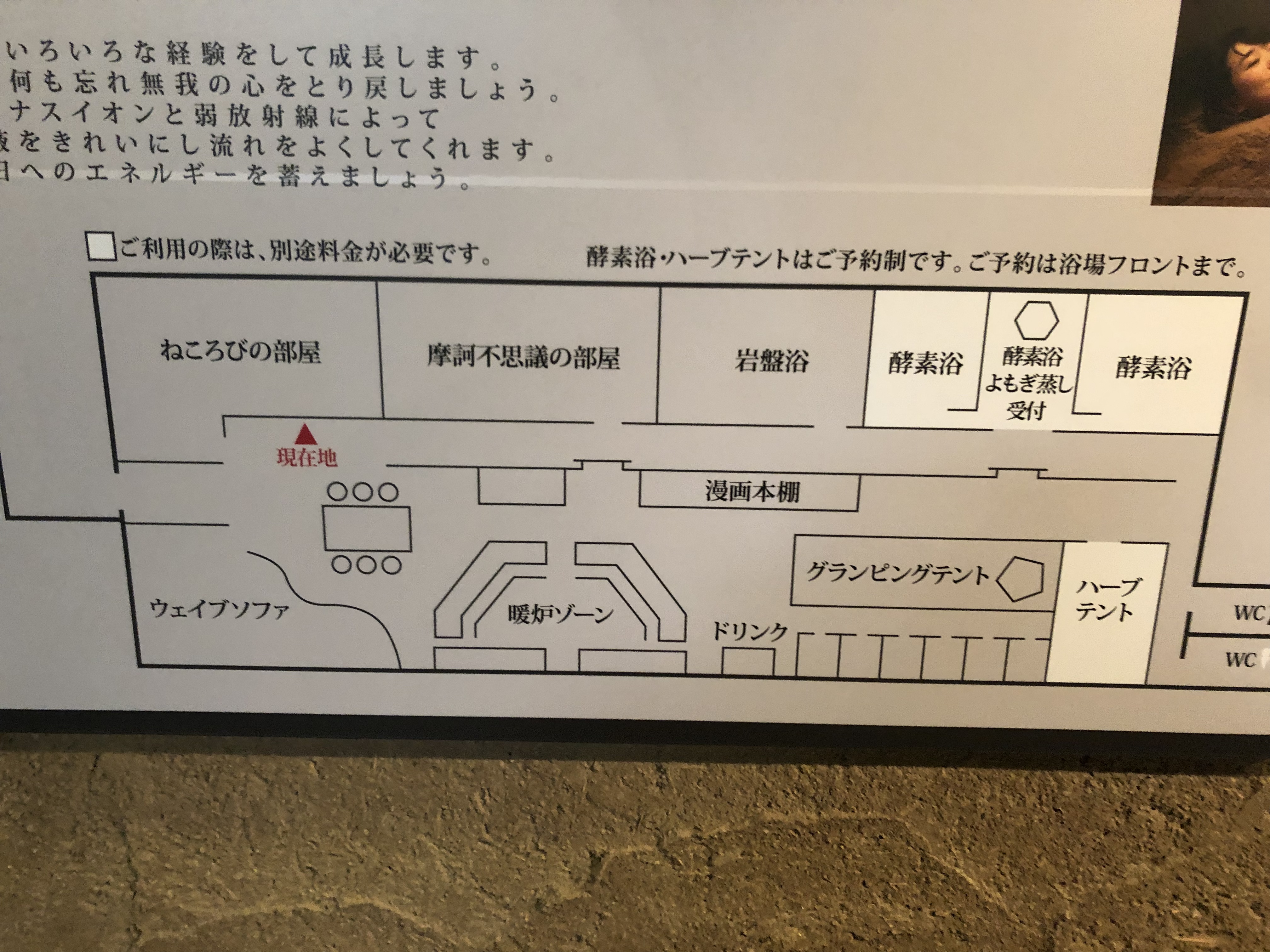 Notable equipment is described below.
Cartoon cafe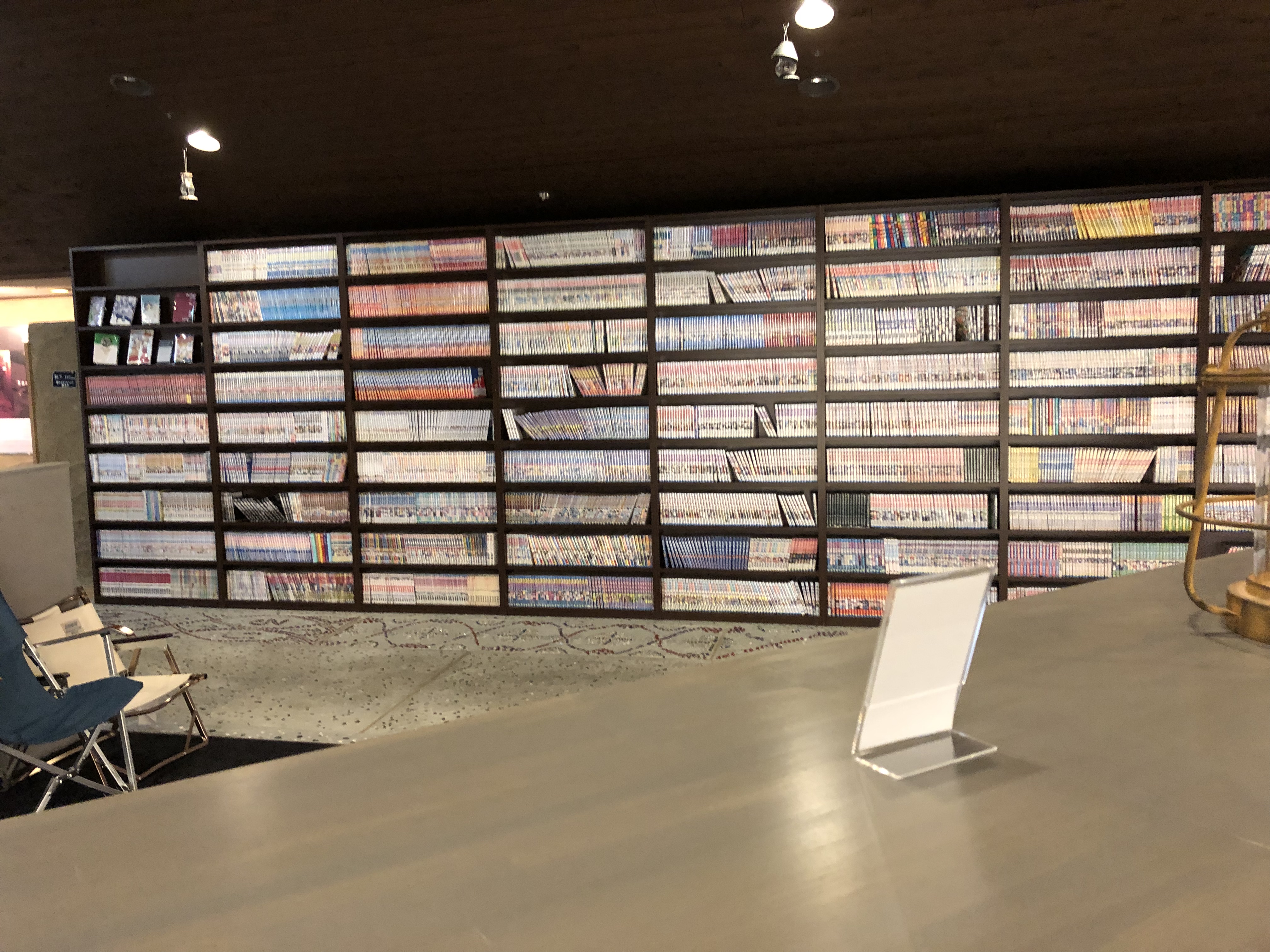 This one-day hot spring has a collection of comic books (manga & magazines). Manga is mostly famous and magazines are not as good as comics, but both men and women enjoy it.
Private room
There are plenty of comics and magazines, but if you don't have enough space to read them, you won't want to read them. There is a one-day hot spring where comics and magazines are placed, but there are mats and mats in the open space, so even if you say "Let's read it", you do not feel calm to read. On the other hand, Rurikei Onsen has a private room. Outlet, mat, pillow, TV and good seating facilities.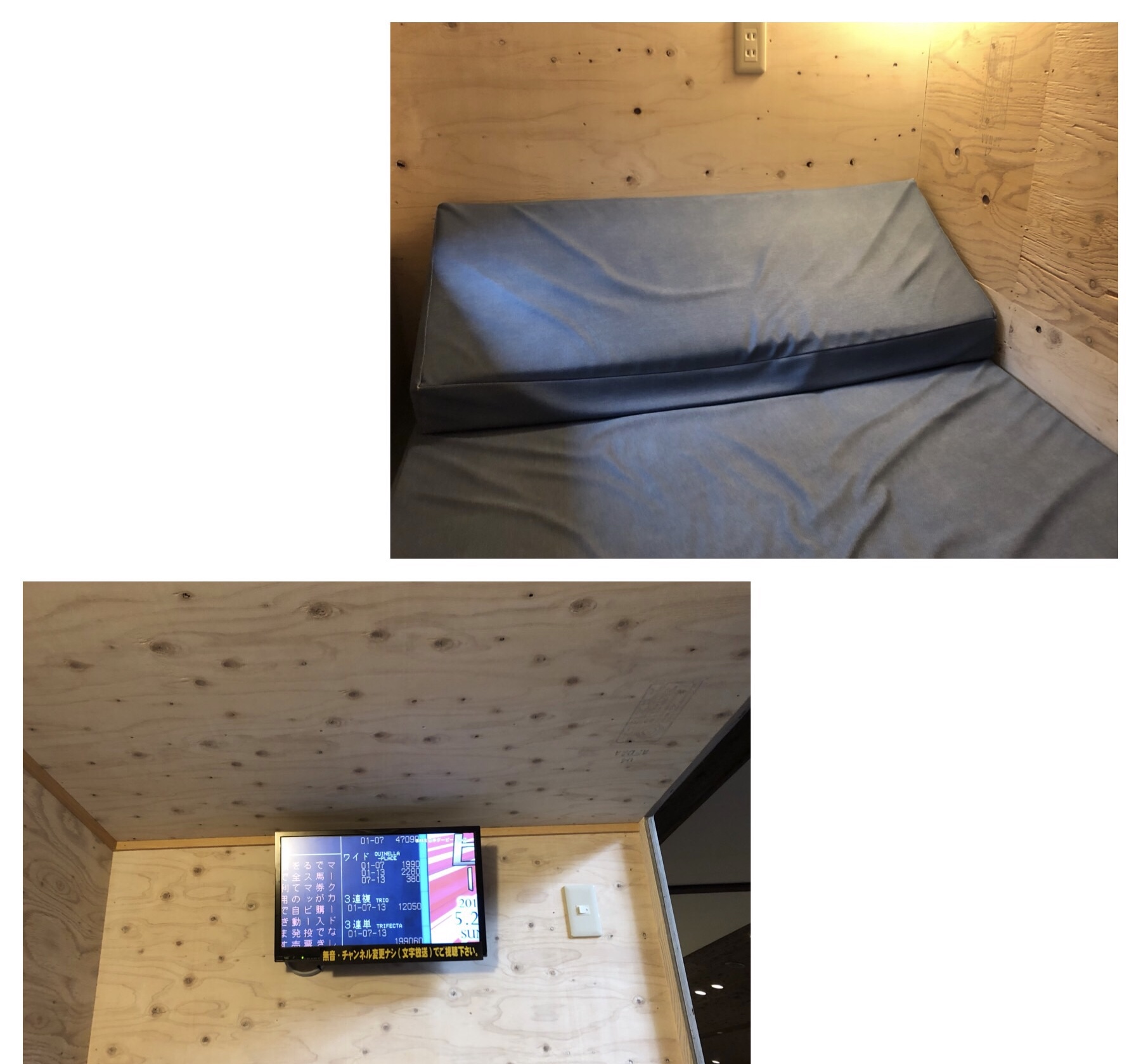 It was an no problem to bring a book in here and read it, so everybody was reading and sleeping with the book.
Hammock and sofa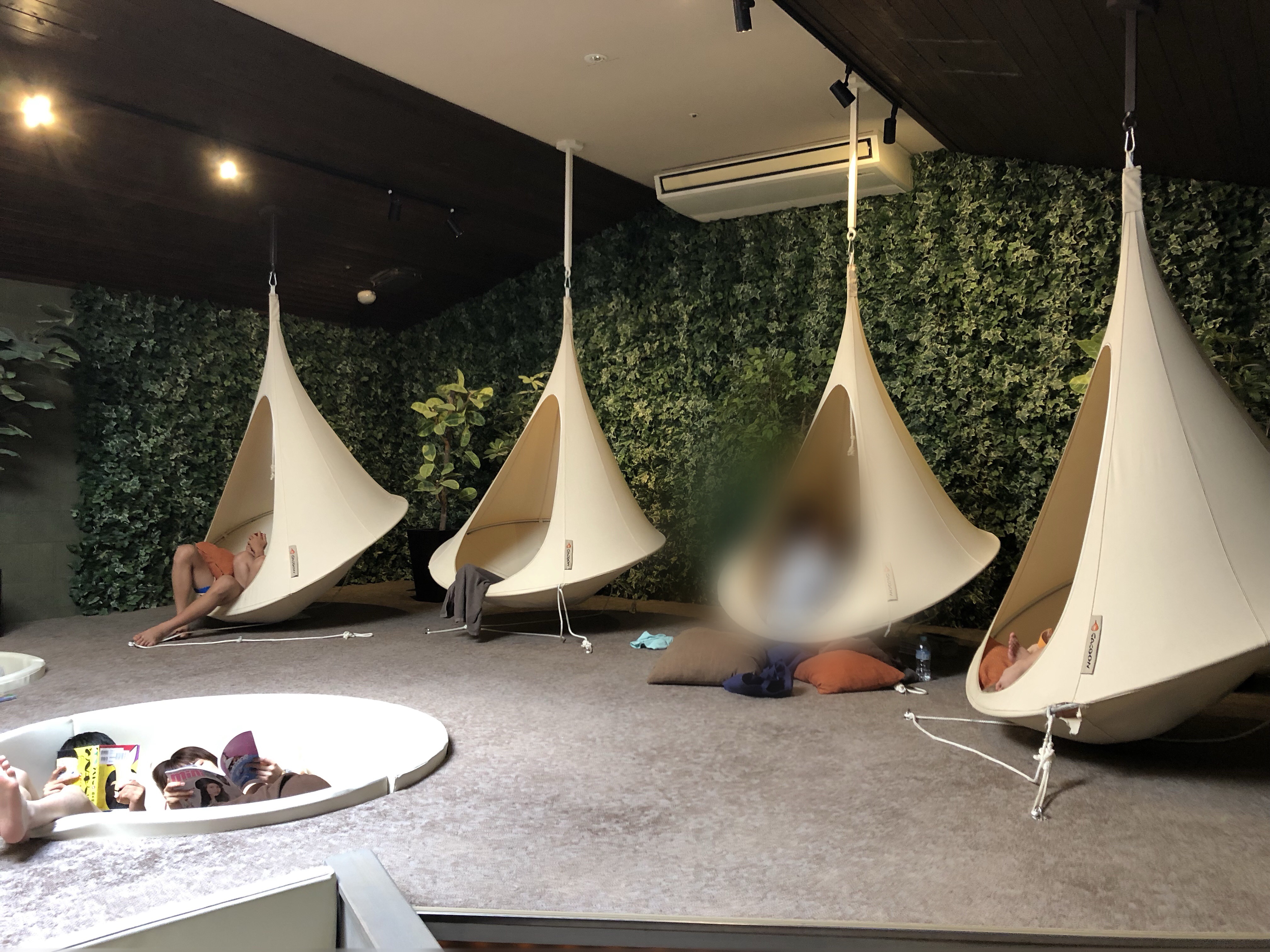 Private rooms are the best place to relax, but if you are full or want to read a book in a slightly unusual place, you can read or sleep in a hammock, a hole or a sofa.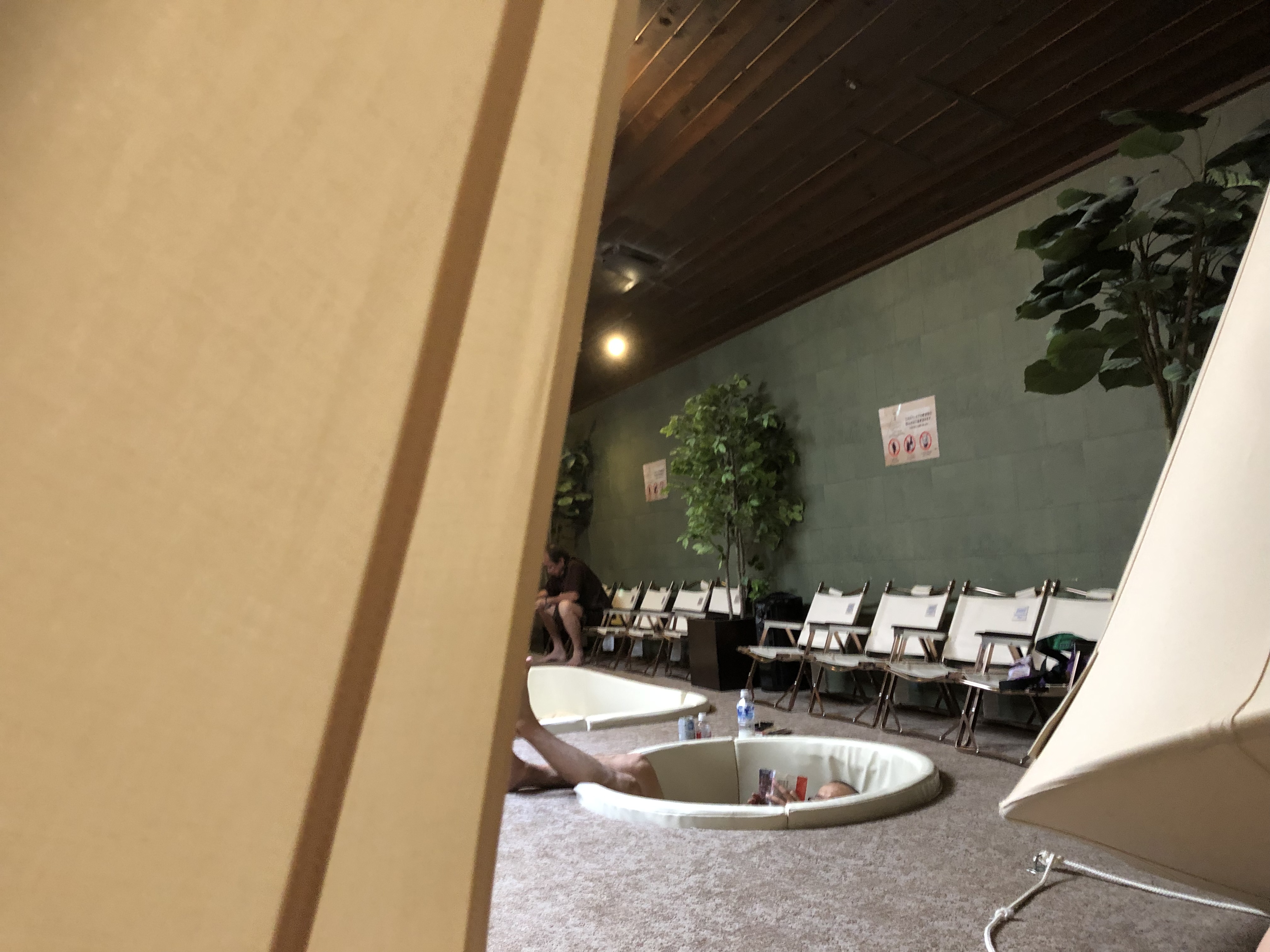 Hammocks are unexpectedly comfortable, and if you do not get Seasickness you may relax by reading a book while rocking with your feet.
PC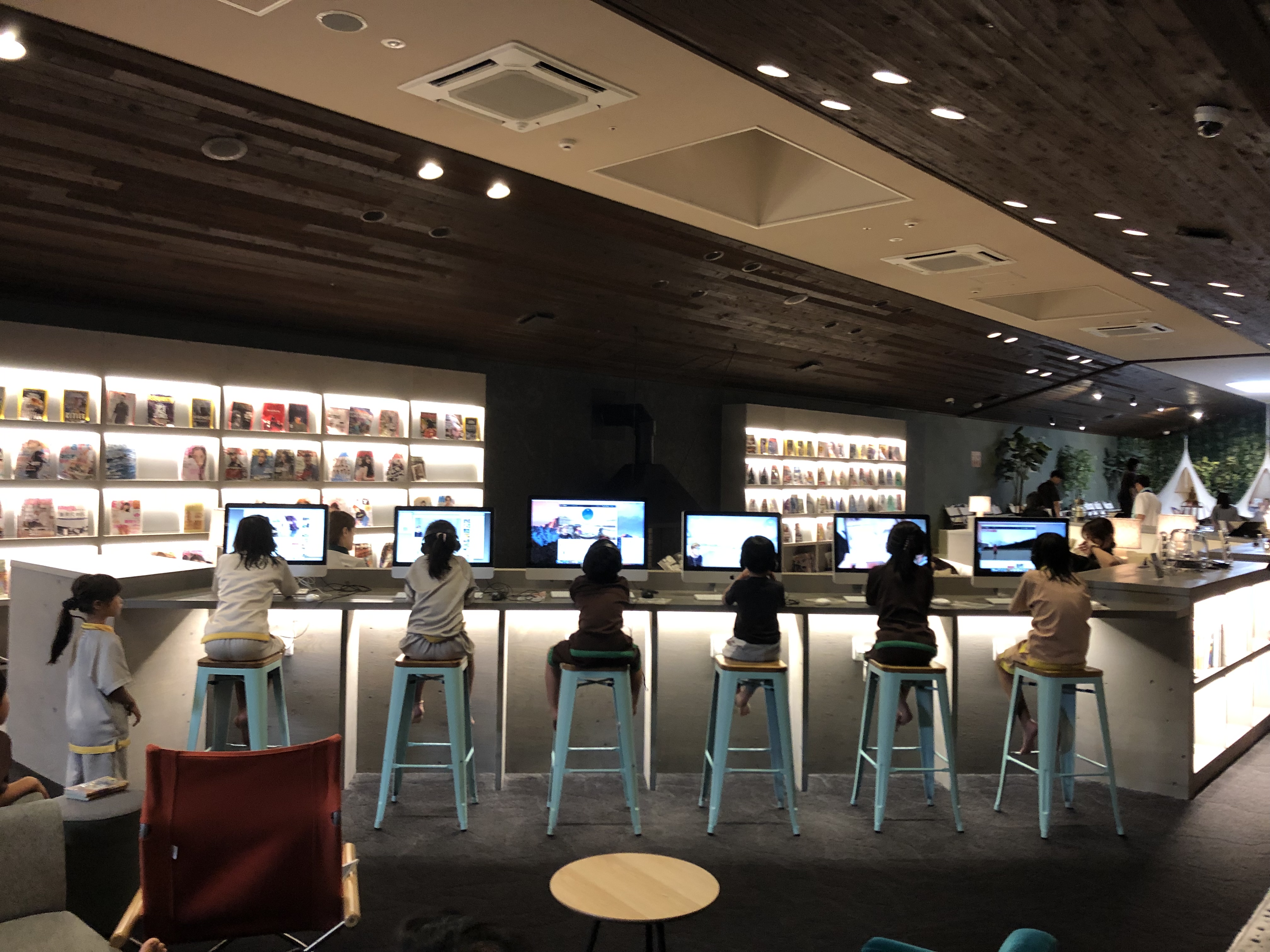 Here, you can use a PC to watch videos such as youtube. Since there are only six, it will be buried immediately, but you can surf the net with a rag. The little kids were watching youtube and felt the flow of the times.
Bedrock bath
If you want to relax and sweat a little, you can also sweat in the bedrock bath. It's quite crowded and you can read books while you're waiting, so you won't get bored.
Hot spring (Radon hot spring)
Rurikei Onsen is a hot spring, so the bath is wonderful. In addition to the regular large public bath, you can wear a bathing suit (can be rented), an open-air bath, a sauna, and a 25m pool(Big pool).
The swimwear corner is for men and women together, so it is also convenient for couples and families.
Glamping(GRAX)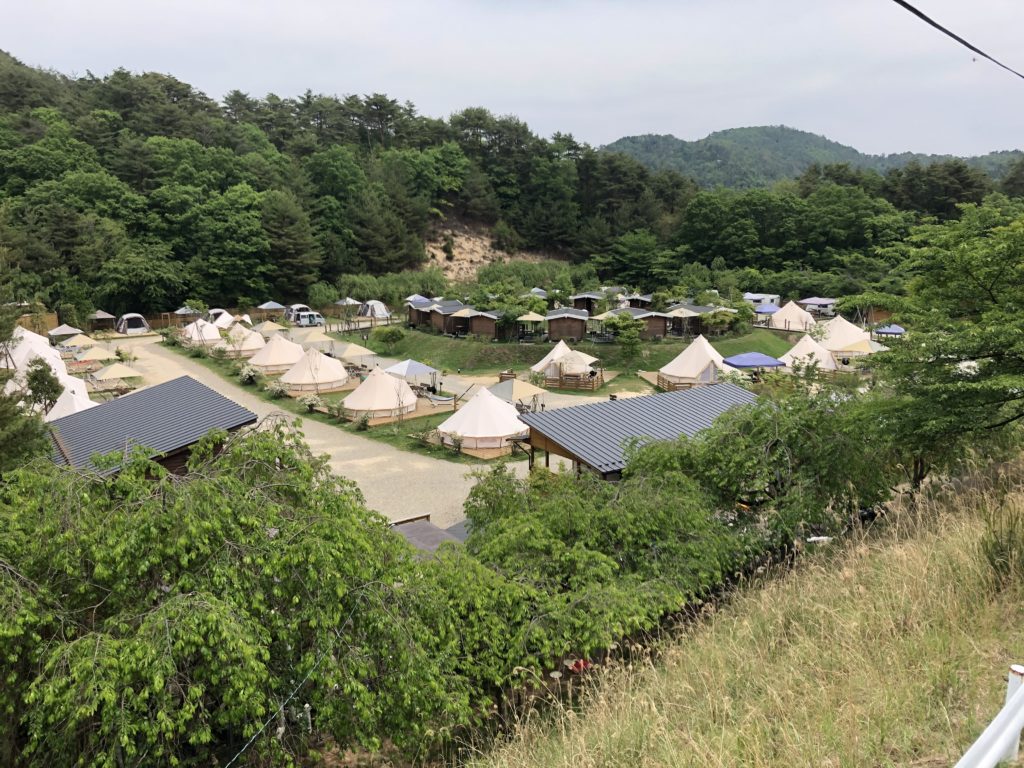 Rurikei offers glamping facilities for families. You can also stay at the Rurikei Onsen Main Building, but it's nature. A relaxing vacation is also a great time to relax while relaxing with BBQ by glamping while being healed by the beautiful air.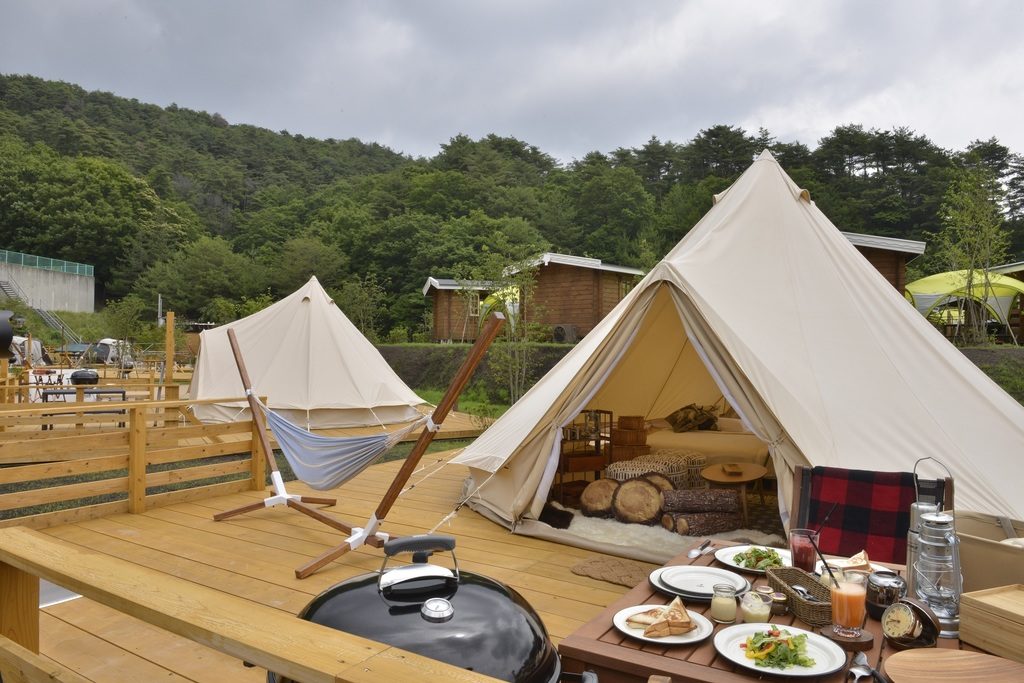 出典:るり渓温泉HP:http://www.grax.jp/glamping
Lunch

Western & Japanese food
Bakery Cafe Gardens is a Western-style restaurant located slightly away from the building with the hot springs. I didn't honestly expect the taste of the rice shop in the one-day hot spring facility, but I was disappointed and delicious.
It is recommended because you can eat a delicious lunch for a little 1000 yen, but because of lack of volume, if you are really hungry, we recommend a Japanese restaurant in a building with a hot spring or BBQ.
* Because BBQ is popular, it is better to make a reservation. If you go without reservation, there is a high possibility that it will be turned in the second rotation (from 14:00).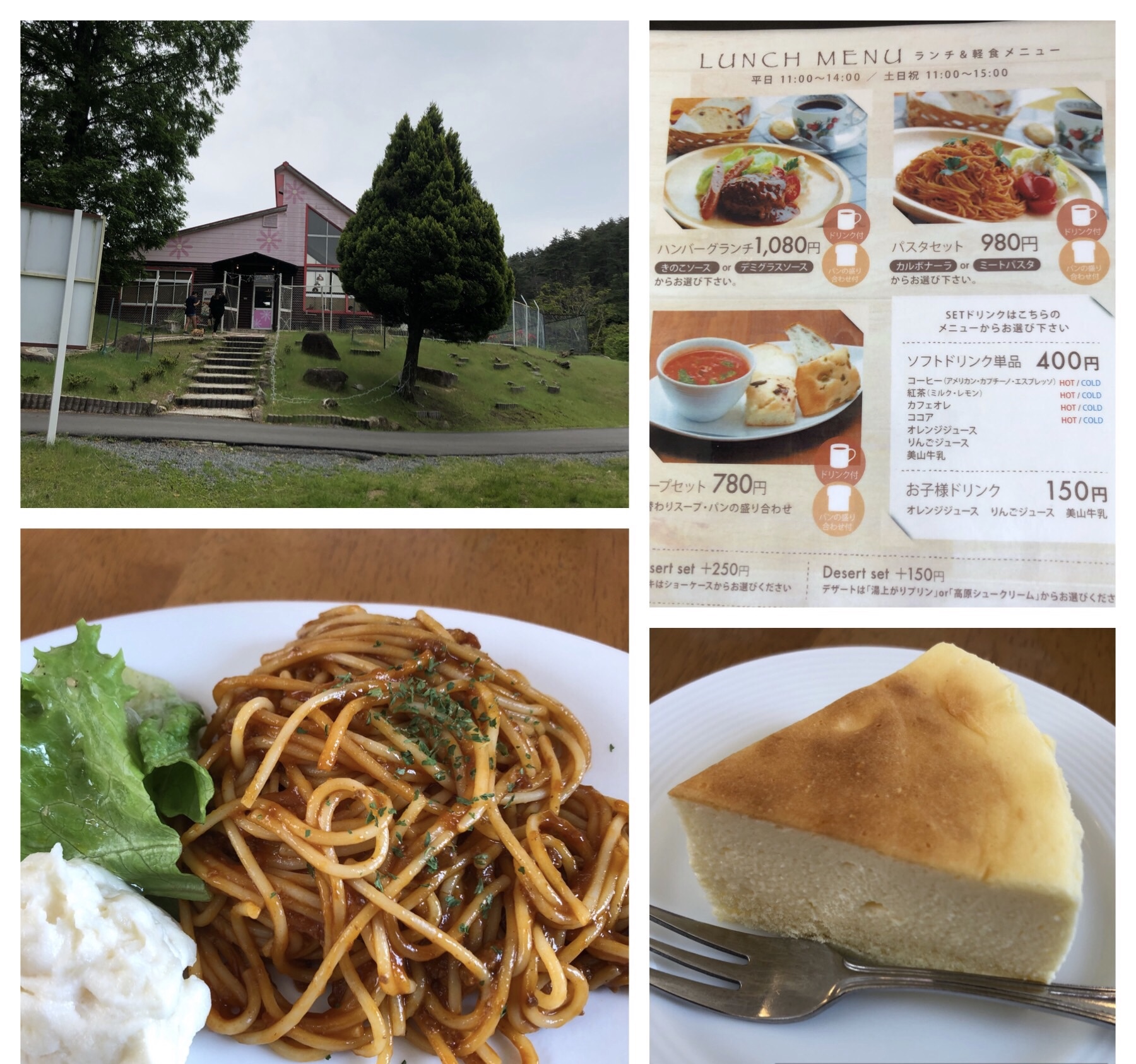 BBQ
You can enjoy a covered BBQ by hand. Although it is cheap for BBQ with 2480 yen / person, beer is sold in 350 ml cans and costs 350 yen, so it is expensive.
Rurikei Onsen is the perfect place to relax and relieve stress all day long. The lantern terrace is indispensable for relaxing, but the plan is fairly expensive because it costs 1500 yen on weekdays and 1800 yen on Saturdays and Sundays at a fixed price.
Is there a discount? If you check it out, you can get a discount from weekdays to Saturdays if you make a reservation. (Not possible on Sundays)
If you use the discount coupon when booking "Rurikei Onsen" with two or more people for a play experience reservation, you can get 1800 yen x 2 = 3600 yen, 500 yen discount. If it becomes cheaper with the same contents, it is recommended because it does not take time.
Discount thicket is as below but these are supported only Japanese…