Kyoto is famous for incense for a long time, but there are some incense shops that you should definitely go by when you come to Kyoto.
We have more than 160 kinds of incense according to the taste of fragrance, and it is recommended for home use and souvenir!
Kyoto incense (lisn) is recommended! Refresh your tired body!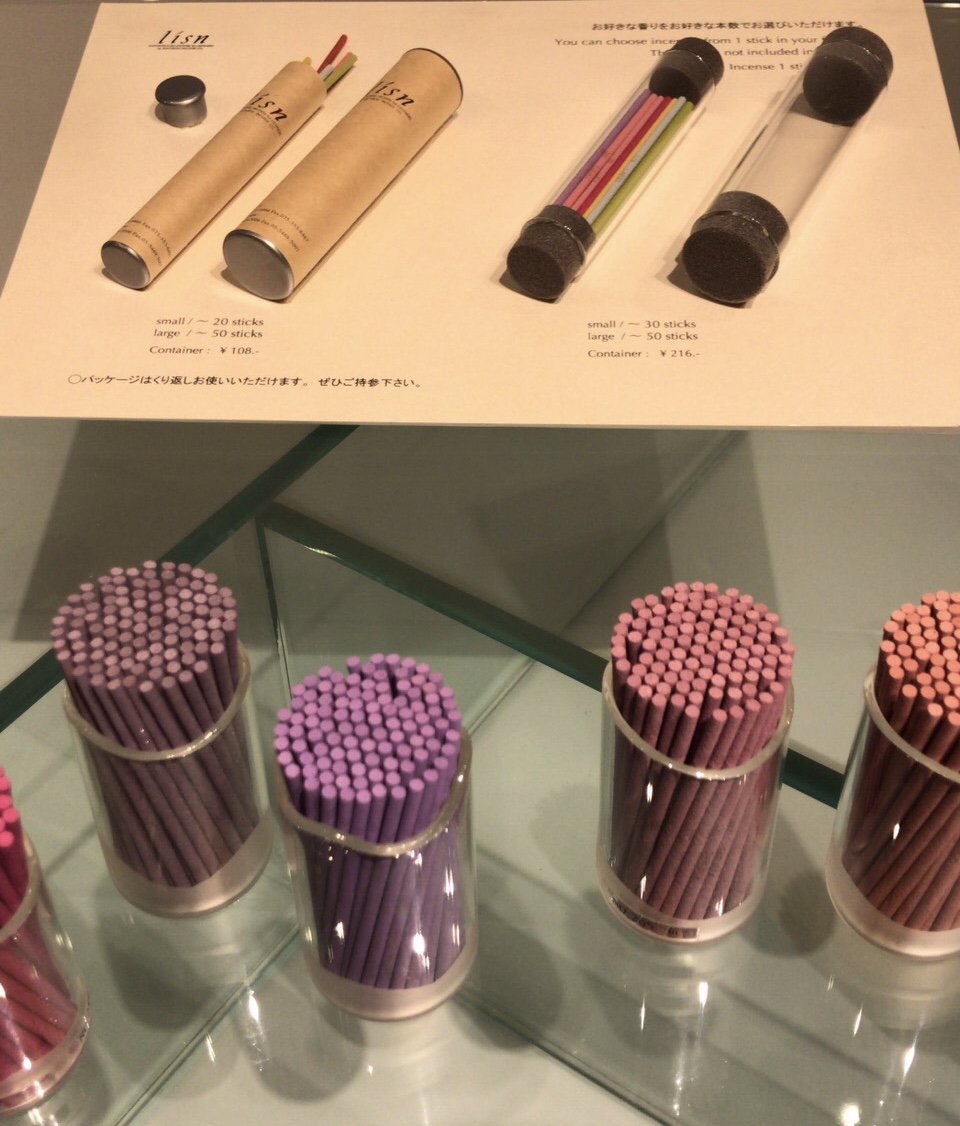 Kyoto has a specialty incense store called "lisn" in a building called KOKON KARASUMA located in Shijo Karasuma.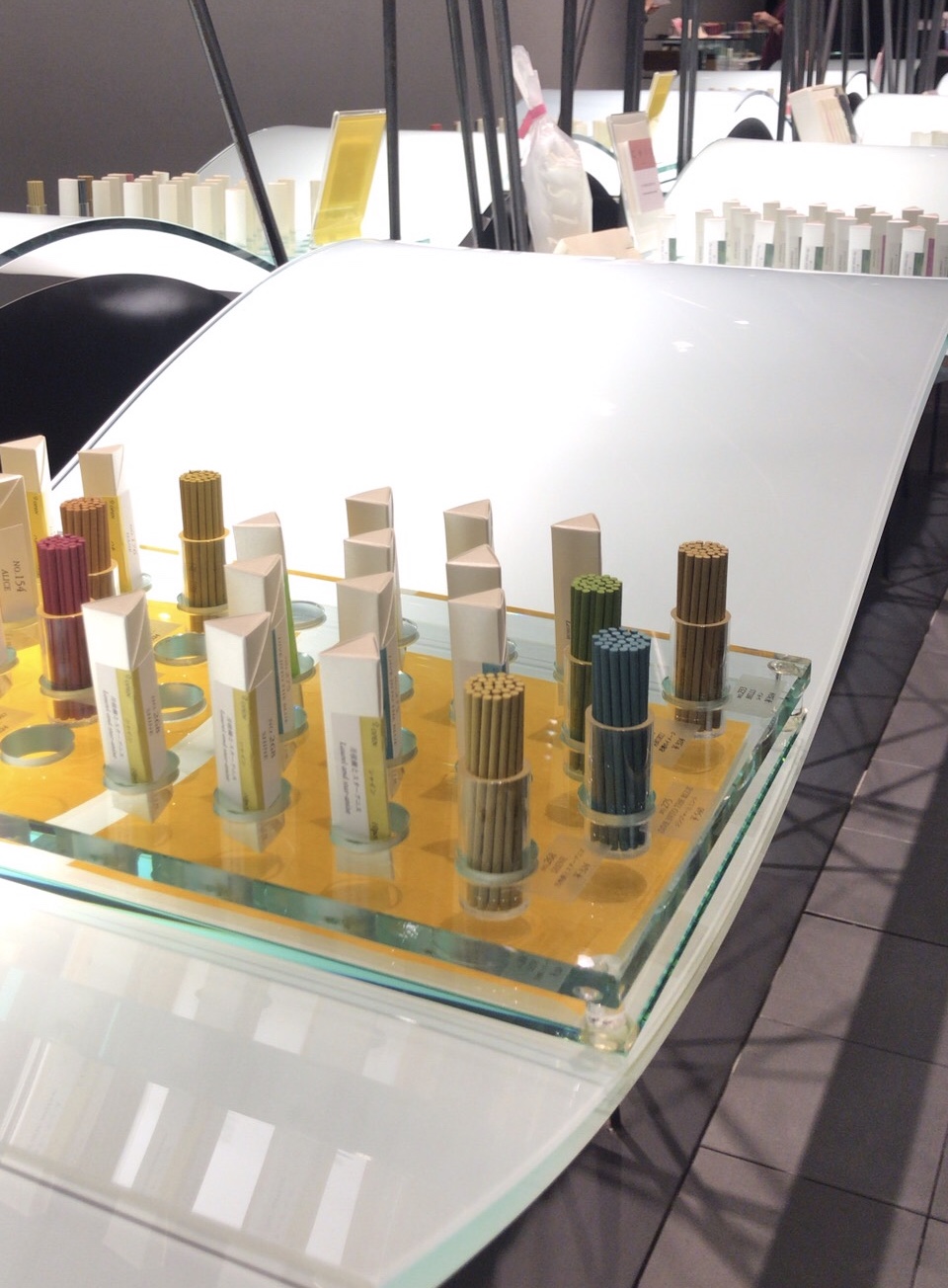 It is a very fashionable incense store that sells incense that can be ignited for about 15 minutes with an elongated 7cm stick-shaped incense. The features of lisn are that there are many types of incense to handle and that one unit can be purchased.
Types of incense
Over 160 types!
There are many types of incense, you will almost certainly find the scent you like. The scents are also summarized for each system, but if you actually smell it, you can see the difference in the scent of each type, even for the similar type.
"lisn" is the name of a store that extracts the pronunciation symbols of the English listen, and the incense is like a musical scale, the image of the eight fragrances of the C D E F G A B C. It is made to make a deep scent by combining the scent (incense floor).
But if you buy so many kinds of things, it will cost you money, but you can buy one by one, so it is surprisingly cheap.
Units that can be purchased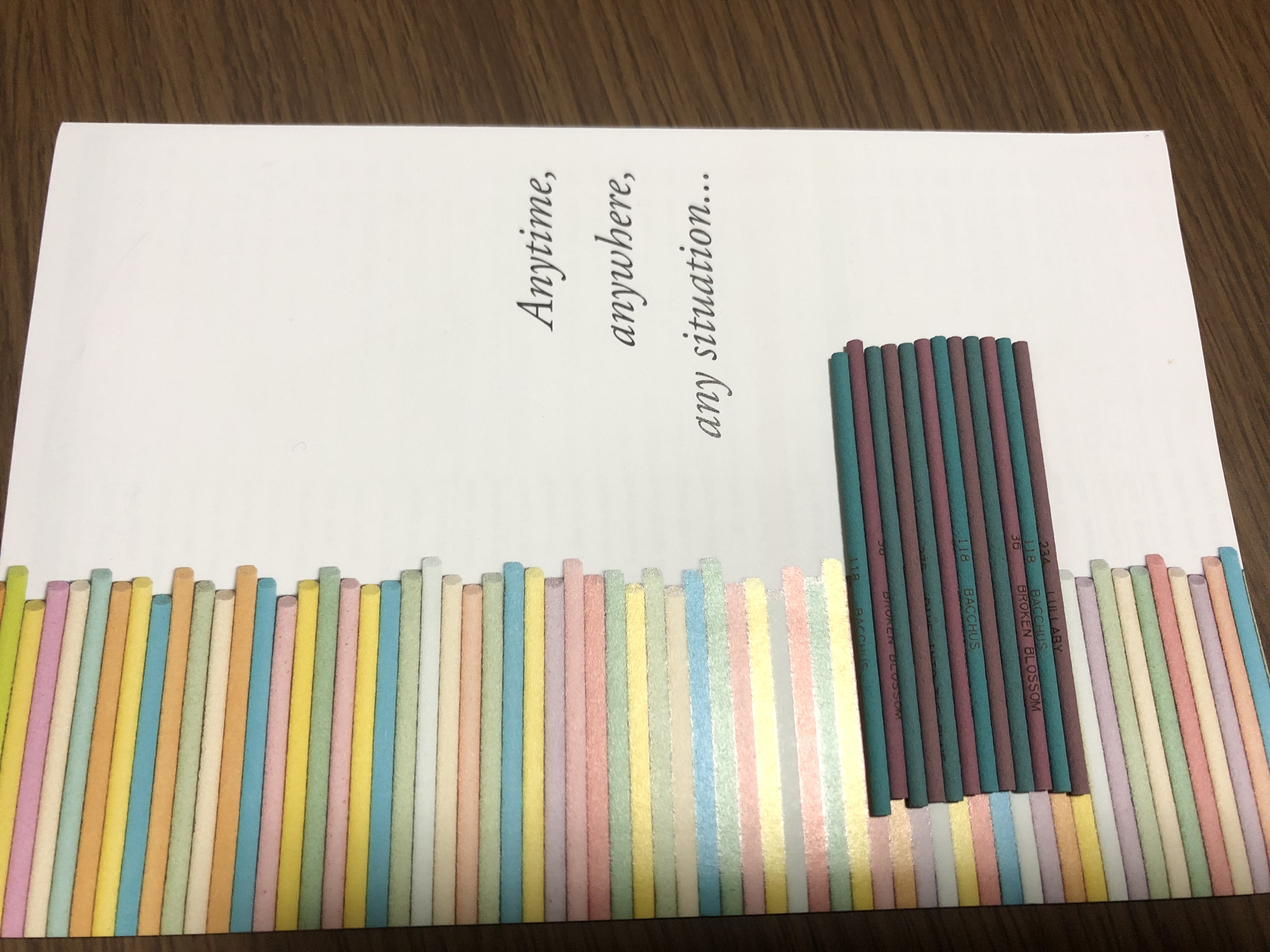 Not all types can be purchased individually, but more than 100 types of incense can be purchased individually.
It sells for 30 to 54 yen per bottle, and you can enjoy various scent combinations.
Also, since there are various colors, decorating different colors one by one will make it look fashionable!
fragrance
There is a lot of incense that has a nostalgic scent somewhere instead of a strong smell. The scent that reminds you of the countryside grandma and grandmother's home is really healing.
In addition, the scents suitable for the combination of (time: morning, noon, evening, night) × (mood: fresh, energetic, chic, luxury, natural) are summarized in a list. You can enjoy.
It is good to buy it for your home and heal slowly, but you will surely be pleased if you give it to a friend, lover or mother's birthday gift!
The store is open not only in Kyoto but also in Aoyama in Tokyo, but you can purchase it from the online shop accessible from lisn's official website. Why not try to be healed once with a fragrance?