Not only cafes, but also tourist spots and izakayas that have been posted online, from the locals, it is often information that is a bit late, or of a quality that is rare but wants to go that much.
When you go on a trip, be sure to practice it by always listening to local recommendations. Then you'll find some really delicious shops and sightseeing spots that are rarely found on the net.
However, this article introduces Kyoto cafes one level above the level known to locals.
It is a cafe of the level that even locals have "That's where it was!" So, there are some cafes that do not consider the accessibility, but please be aware.
1.Moan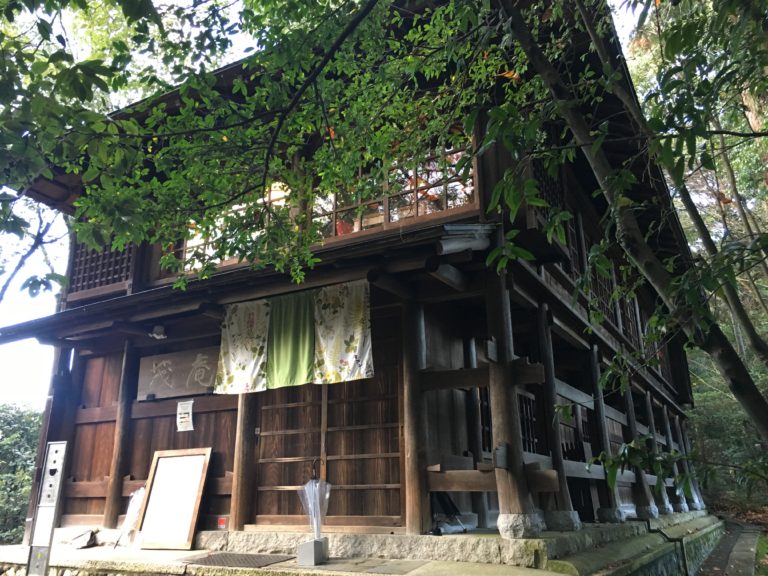 This cafe does not consider access at all. Where do you think it is? Let's take a look at Google Maps ↓↓↓

It is a little remote place, but on a little hill. From Demachiyanagi Station in Kyoto, walk east on Imadegawa-dori for 10 minutes, and you will see the Yoshida campus of Kyoto University.
Go straight along Imadegawa-dori along the Yoshida campus, there is a place where you can see the Kita-Shirakawa bus stop on your left and the torii gate on your right. If you walk along the road from the torii gate toward Mt. Yoshida, you will arrive at Moan.
Moan is located on a small hill, overlooking the cityscape of Kyoto. The shop is a stylish townhouse and the menu is delicious, so it is perfect for dates and friends.
2.Blue bottle coffee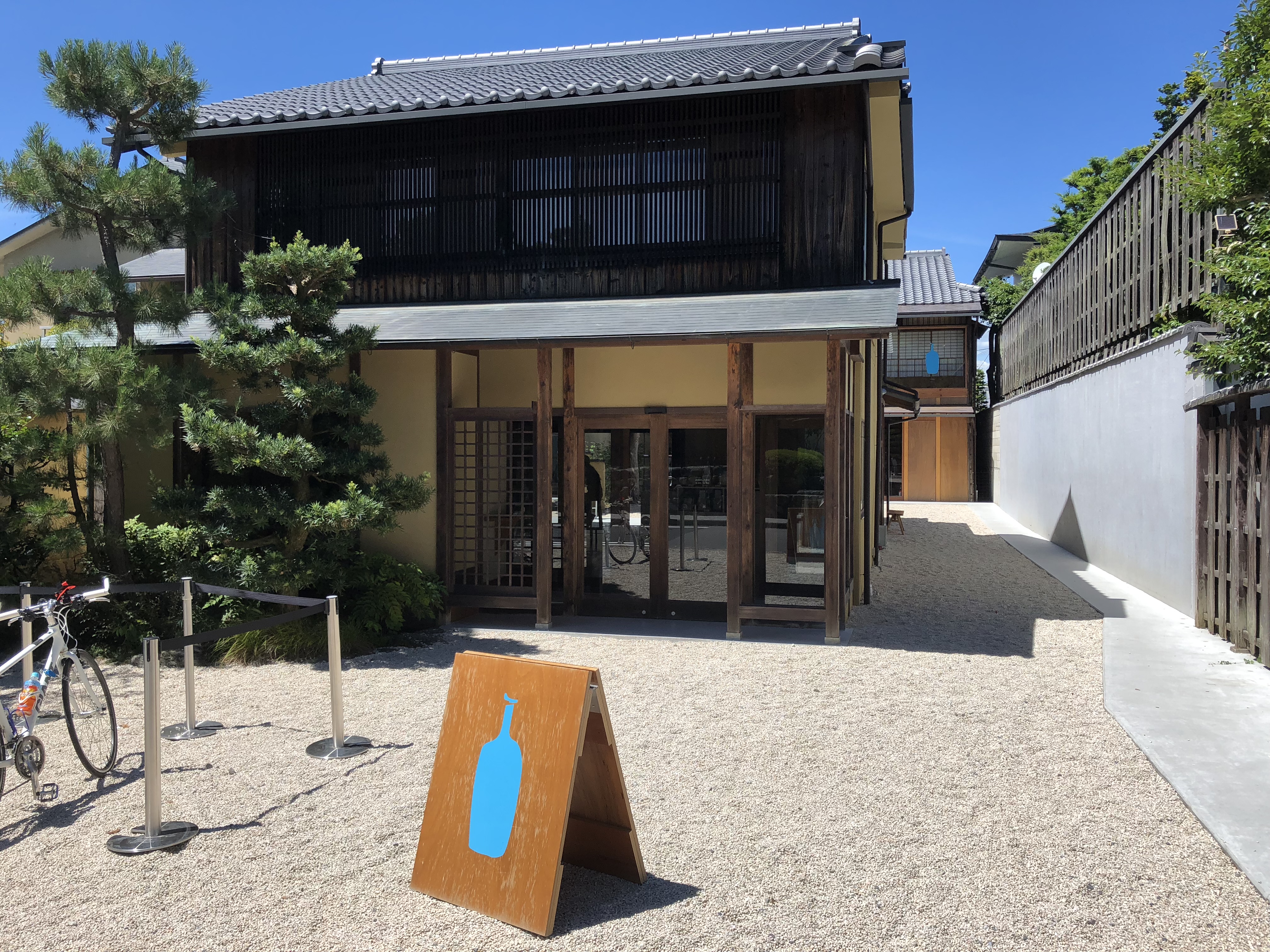 Access is great compared to Moan. That said, access may not be good for those who are not local to Kyoto.
Google Map↓↓↓

Blue bottle coffee, located quite northeast of the shrine, can be reached nearby by train from Kyoto Station.
From Kyoto Station → Subway Namboku Line (Kyoto Municipal Karasuma Line) to Karasuma Oike Station → Subway Tozai Line (Kyoto Municipal Tozai Line) to Keage, then walk for about 10 minutes to get to Blue Bottle Coffee.
The inside of the store is like a fashionable cafe that female customers seem to like, but the taste of the coffee is really delicious! Especially recommended is a cold coffee to drink in summer.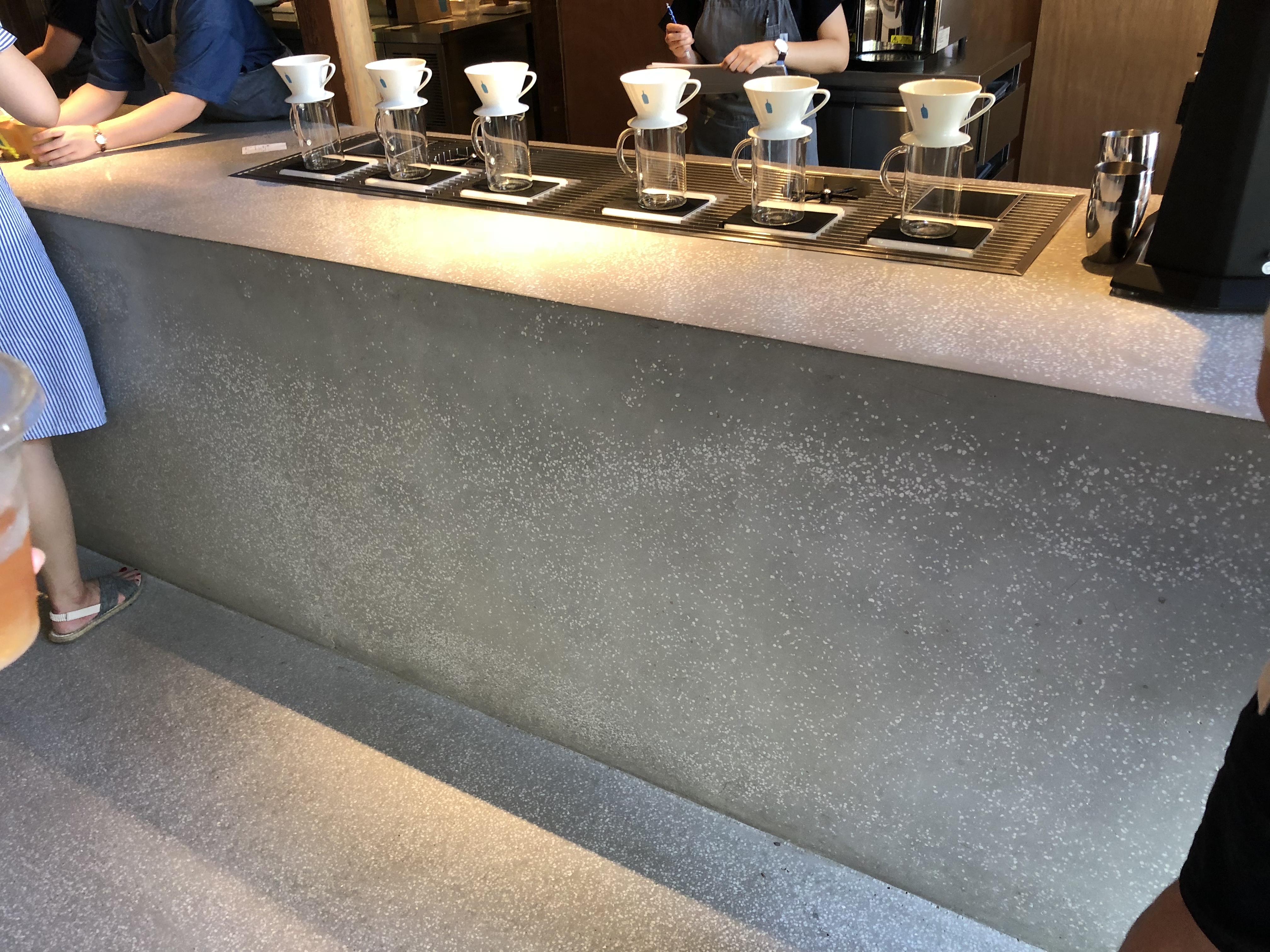 3.Kissho-karryo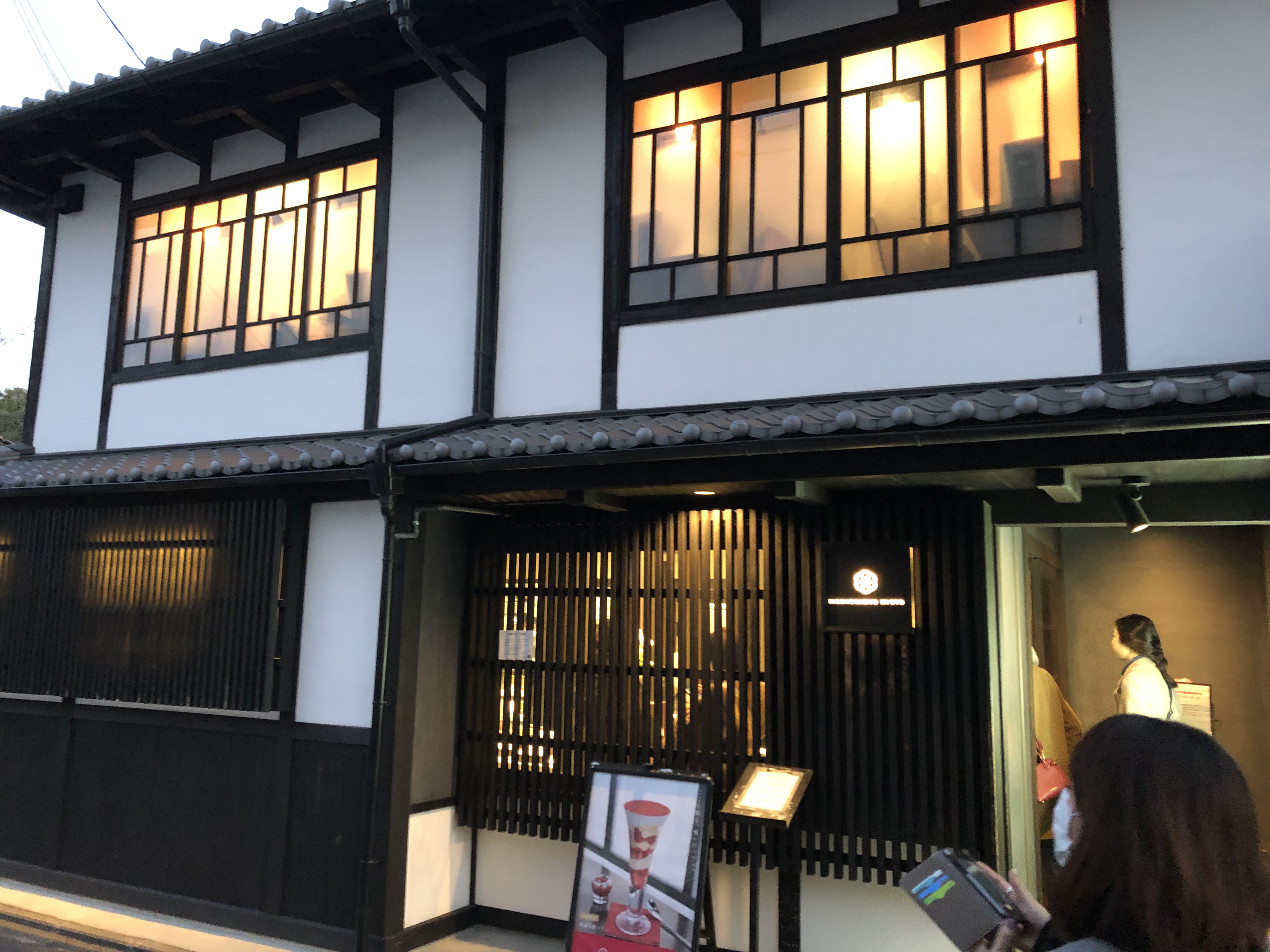 Kissho-karryo is also a Kyomachiya cafe near Blue Bottle Coffee, but here you can have fashionable parfaits ↓↓↓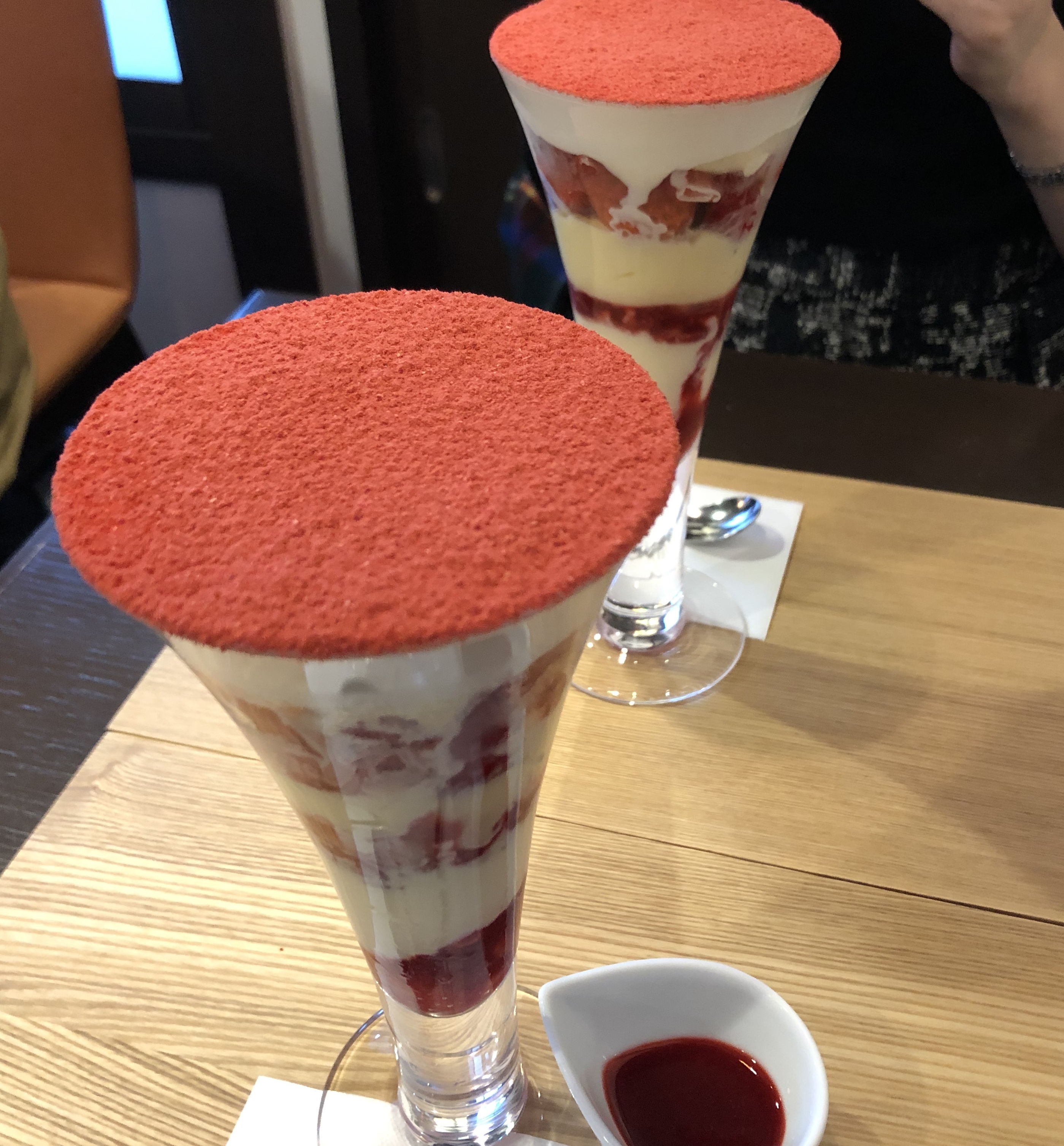 It seems to be a rich parfait, but it is surprisingly refreshing, and even if you eat it at cafe time, you will feel hungry by breakfast.
Because it looks good, most of the customers are Instagram girls! However, it is a satisfying cafe because the taste is delicious.
The location ↓↓↓
Kyoto Station → Subway Namboku Line (Kyoto Municipal Karasuma Line) to Karasuma Oike Station → Subway Tozai Line (Kyoto Municipal Tozai Line) to arrive at Higashiyama.
4.Pass the baton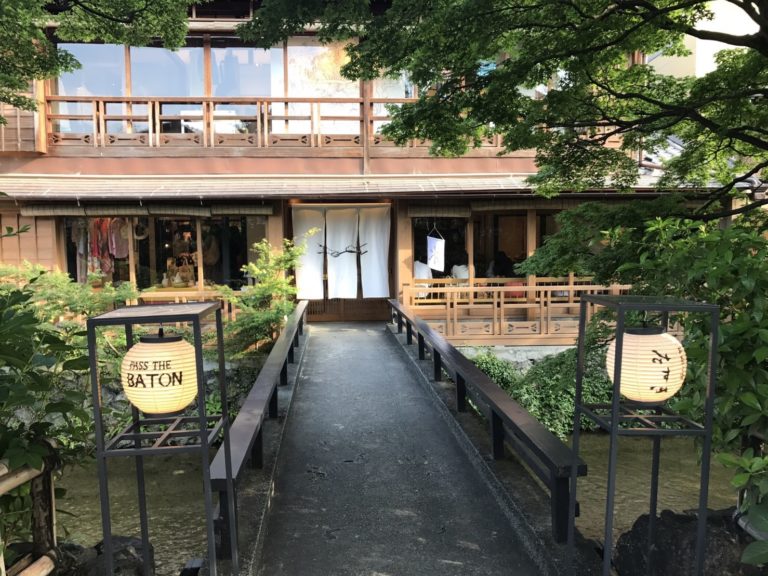 This is also a cafe you should go to in Kyoto in summer! What is delicious, shaved ice is delicious! It's a cafe that serves very fluffy shaved ice.
please look! This fluffy feeling ↓↓↓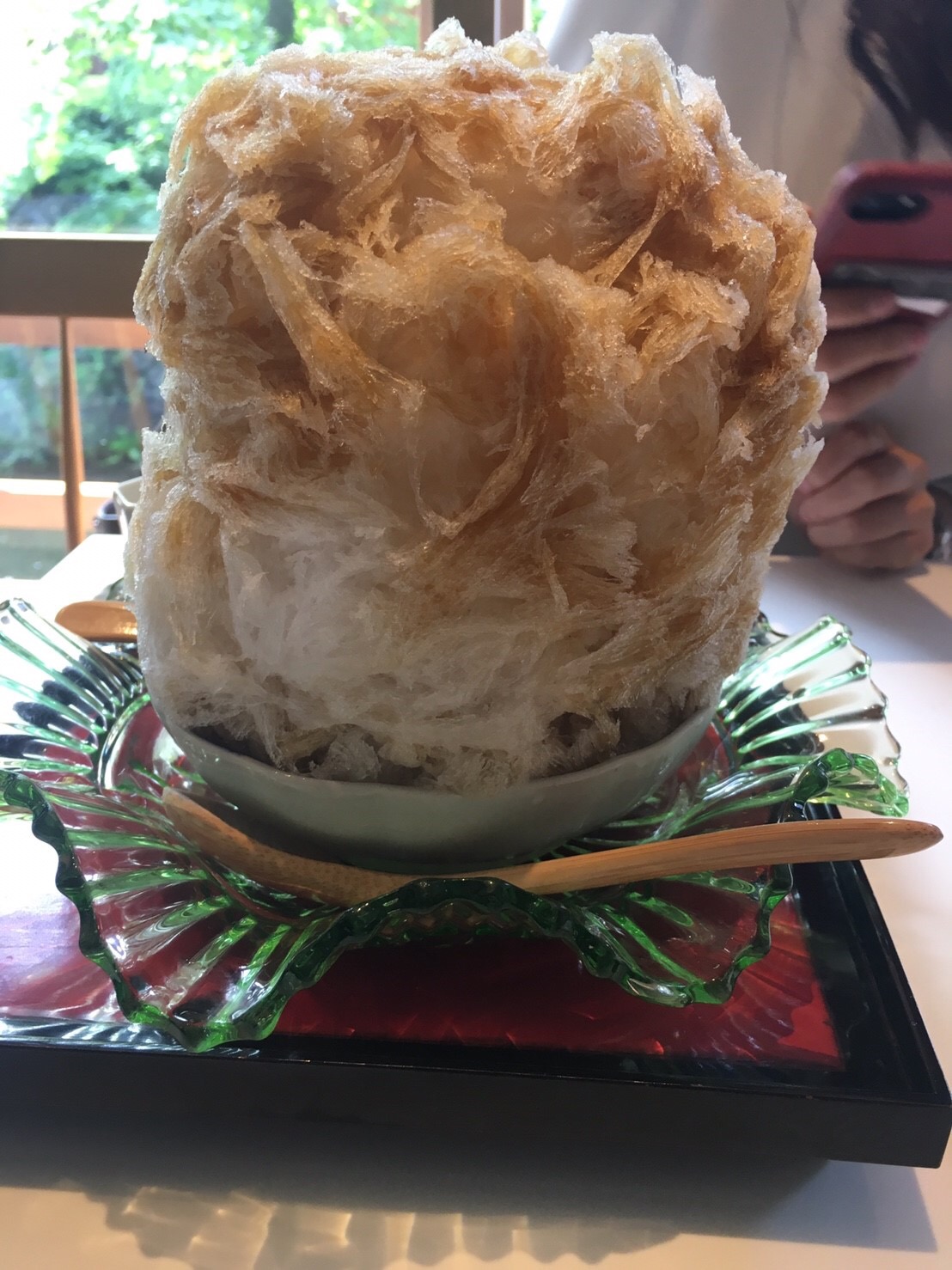 Kyoto is a basin, so in the summer you can feel boiling heat. It is a cafe that blows away such heat!
It is a relatively accessible cafe and can be accessed from Kawaramachi (Gion Shijo) in 10 minutes on foot ↓↓↓
In addition, as access is good, summer is relatively crowded, so it is recommended that you go to the store early and reserve a seat with a reservation machine.
5.Muge-sbnbou"無碍山房"
This is a cafe started by Kikunoi, a three-star restaurant in Kyoto. As it is located right next to the shop of Kikunoi, the location is not good. It is on the side of Kodaiji Temple, which is famous for its autumn leaves at night ↓↓↓

Walk from Kawaramachi (Gion Shijo) to Yasaka Shrine, turn right and walk toward Kodaiji Temple in about 15 minutes.
Here you can enjoy parfaits and drinks while watching the fashionable garden.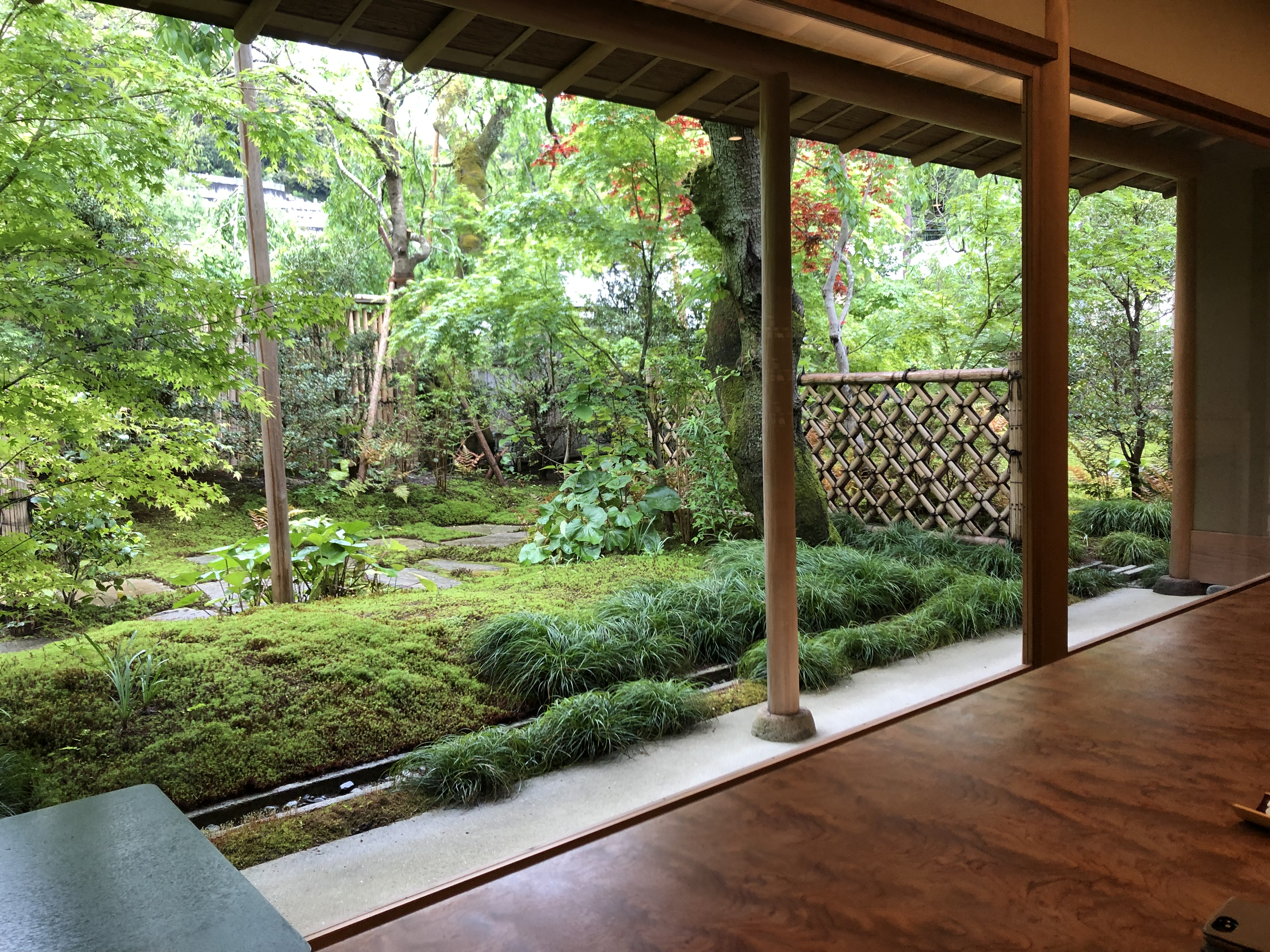 Matcha parfait is popular in Muge-sanbo and I ate it, but it was so intense! ! ! Already, it's all about matcha!
We recommend that you go to your stomach before going to Sanashi-san-bo, as it will accumulate in your stomach.
Also, because it is a Kikunoi affiliate, it may be quite crowded, so make a reservation in advance by telephone (only accept at 13:30) or use a reservation machine at the store to keep a numbered ticket. (The order will come in about an hour)
This time we introduced the cafe, but Kyoto has many highlights! There are plenty of places to play, and it's a good place to have fun, from young to old.