Sendai is the largest city in the Tohoku region. Sendai City is easily accessible from Kanto and Kansai. From Tokyo, you can reach Sendai Station by Tohoku Shinkansen in 1 hour and a half and from Kansai by airplane to Sendai Airport in about 1 hour and 20 minutes. .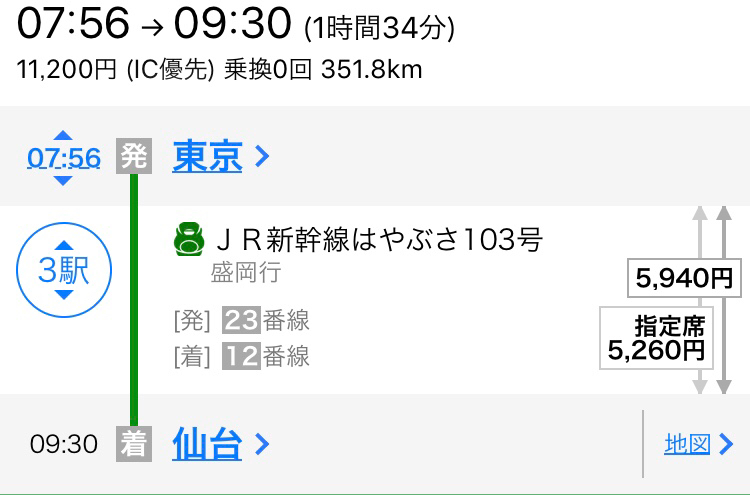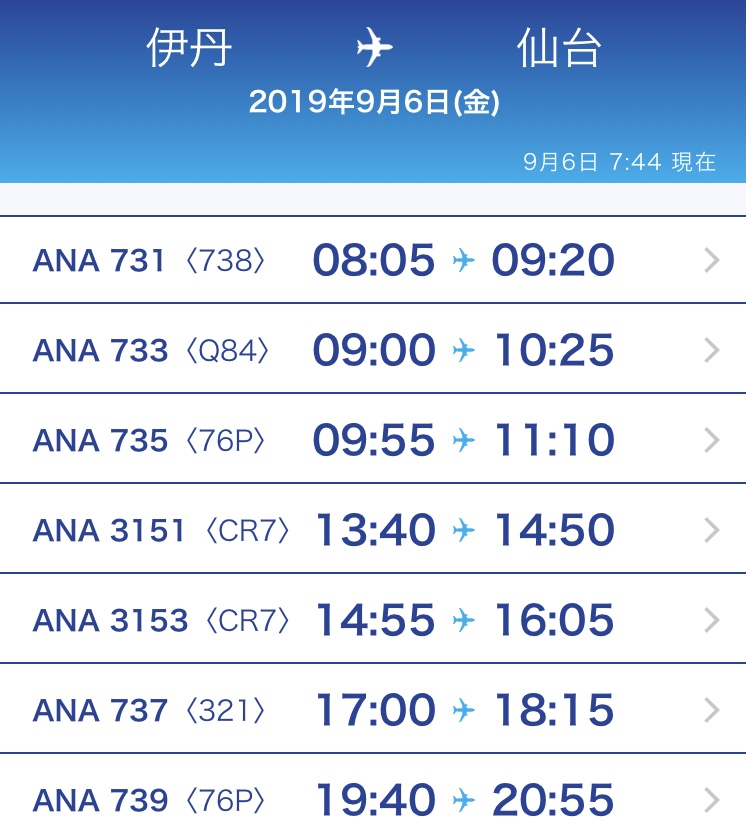 Sendai Airport is an international airport, and because of its size, there are many airplanes from all over the country, so you can fine-tune to the time you want to go. If you go to Sendai by ANA, you may think that it is not expensive, but if you use the discount system it is 26980 yen round trip for two people ↓ ↓ ↓ (one way: 6750 yen / person)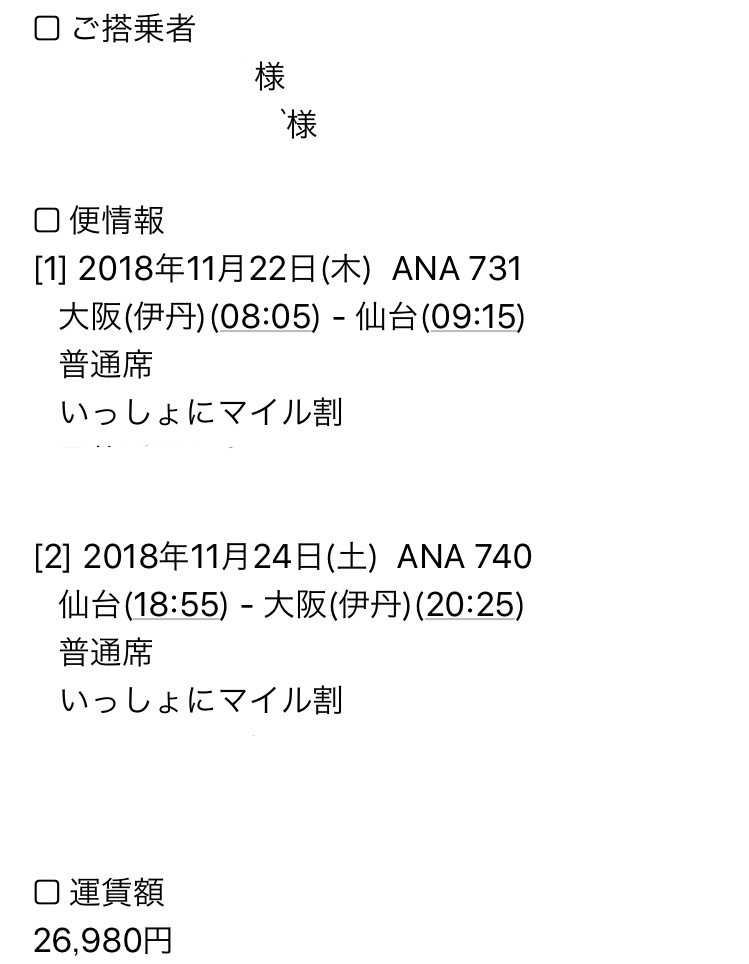 There is an ANA discount Ticket, which can reduce cash consumption instead of spending miles. From Sendai Airport you can reach Sendai Station in just 28 minutes by train.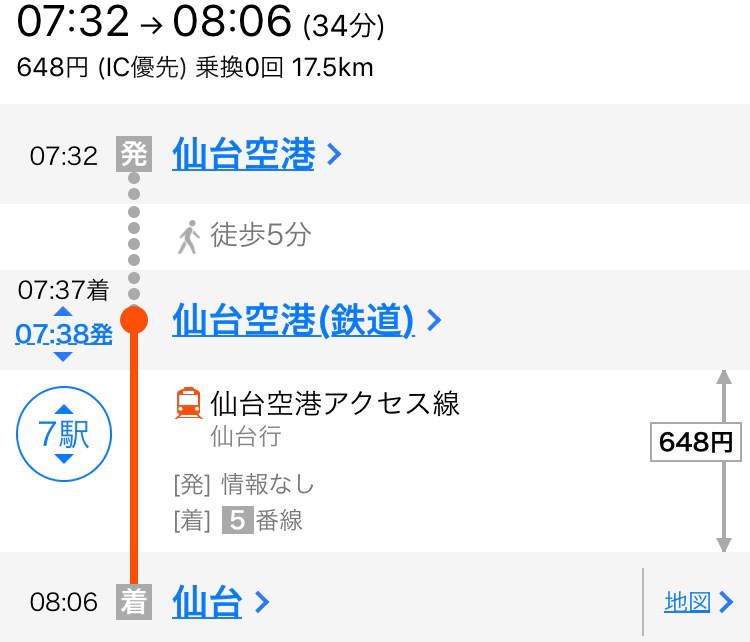 Sendai is a great place to eat. A little far from Sendai, there are plenty of sightseeing spots
Immediately after arriving in Sendai … Very big city! The street in front of the station was reminiscent of Osaka's Umeda. It looks like a shopping street or building …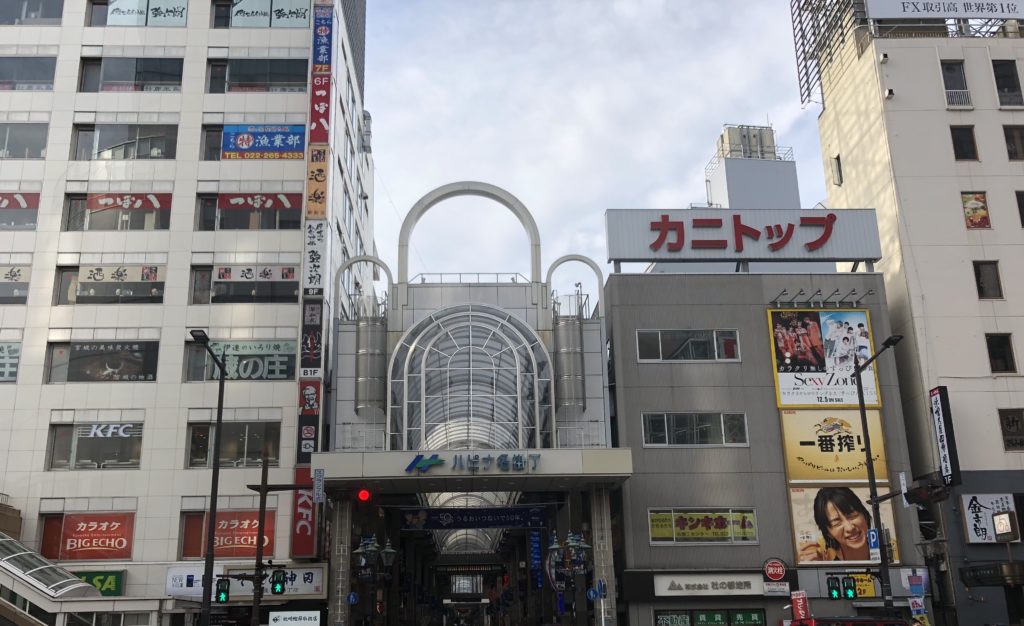 While wandering around the city, I head to the hotel to throw in heavy luggage for the time being. We strongly recommend staying at a hotel near the station on the day of sightseeing in the city on a trip.
Even if you go early before check-in, you can keep your luggage, so you can act empty-handed. It's good to leave it in a coin locker at the station, but it's charged, so don't use it!
Sendai is definitely beef tongue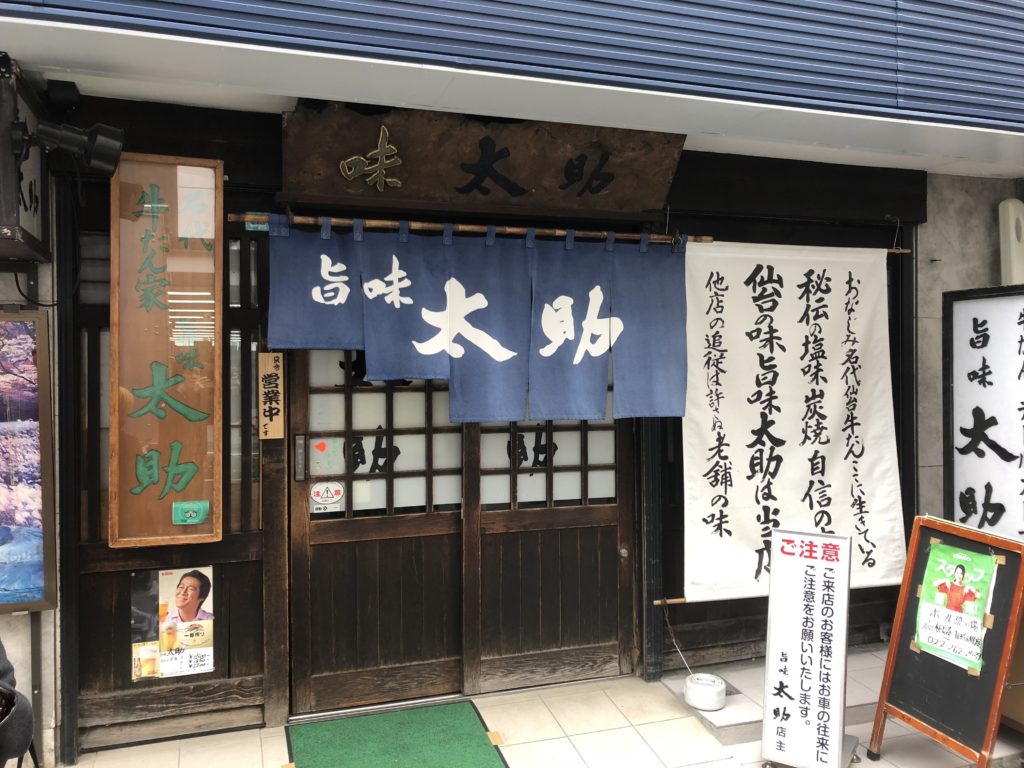 Speaking of Sendai, beef tongue is also famous and I asked the receptionist of the hotel what was recommended, and I heard that the main store of "Umami Tasuke" was delicious and went there. Umami Tasuke is located in the downtown area of Sendai, Kokubuncho, about 15 minutes walk from Sendai station. When we arrived in front of the store, a queue was ready.
I moved to Sendai on a weekday morning. However, the rotation seemed to be fast and I was able to enter the shop in about 20 minutes.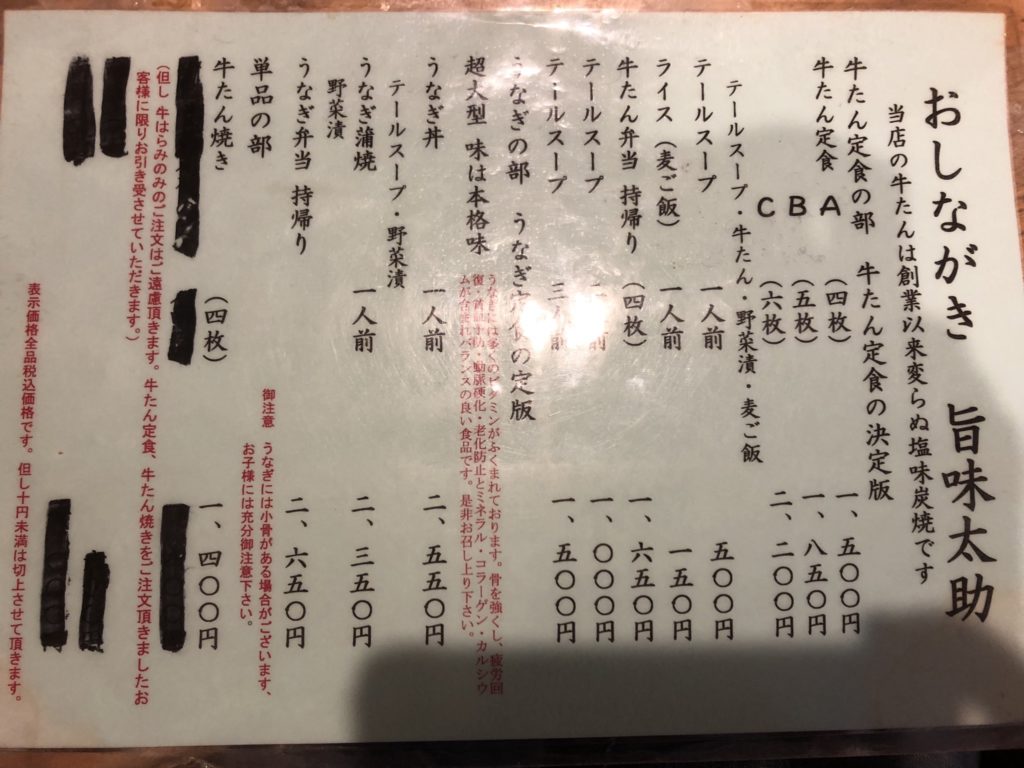 There are various menus, but at lunch we all ordered beef tongue set meal. If you eat lightly, I think you can be satisfied with "A" set meal.
Isn't there 4 beef tongue? You may think that it is "big and thick", so it has about four times the volume of a normal yakiniku restaurant image.
"B" set meal!↓↓↓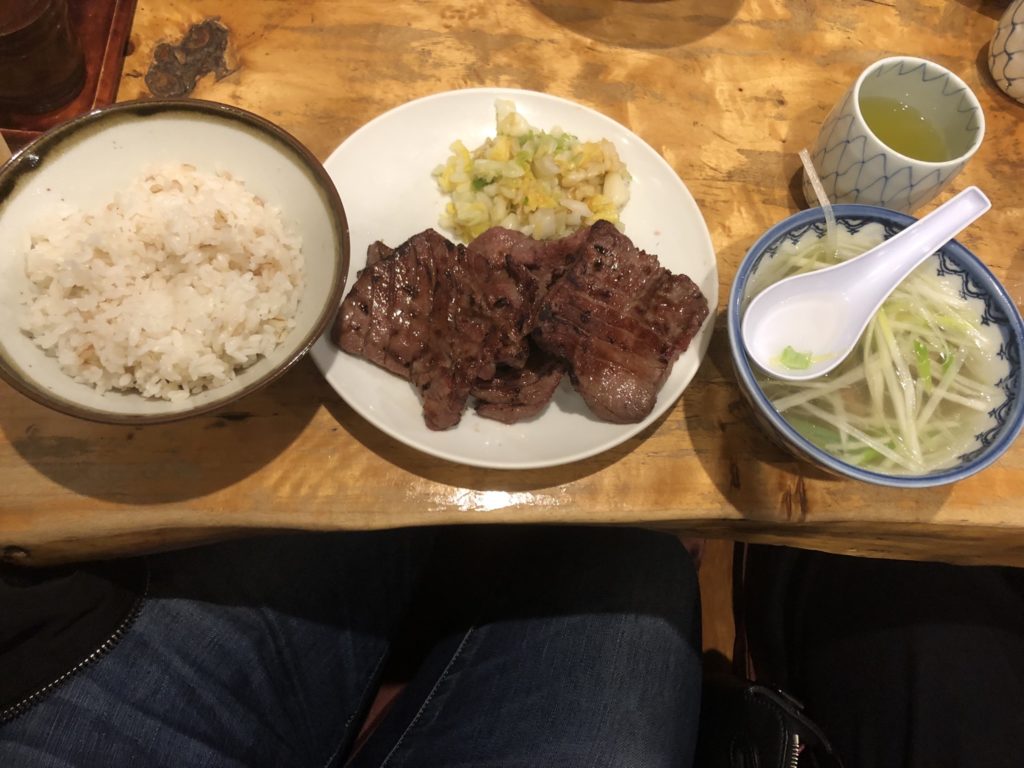 This is quite thick and has a good food taste, which is not the same as the commonly used beef tongue. There was a cut, soy sauce-based sauce was well soaked, and I could eat without getting tired. When I was full, I went to Sendai Observatory next!
The star is romantic! Sendai City Observatory
Sendai City Observatory is located 6 minutes by train from Sendai City and a bit far from Kita Sendai Station.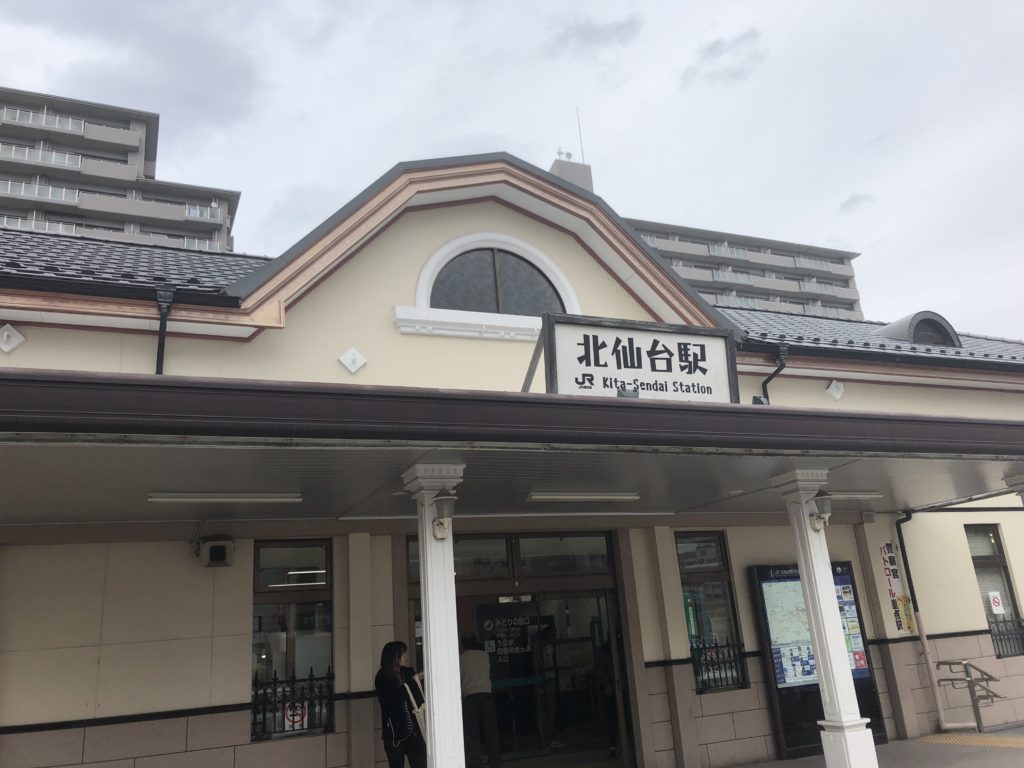 A 15-minute bus ride from Kita-Sendai Station arrives at Sendai City Observatory!
● Appearance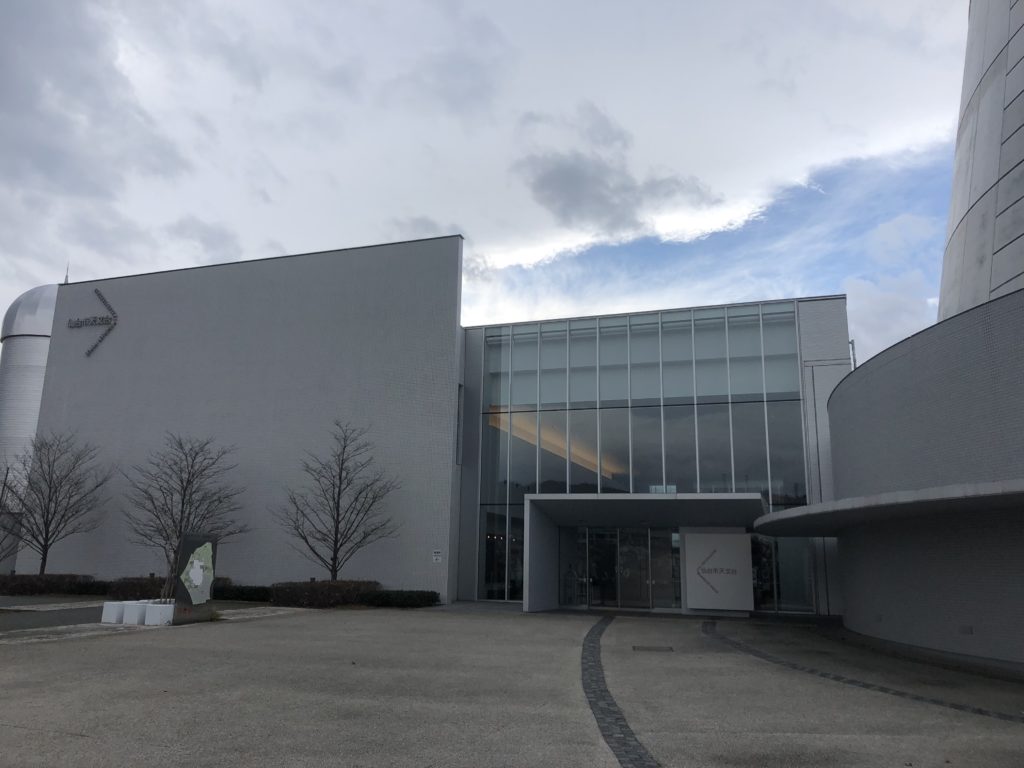 ●Preview (1F)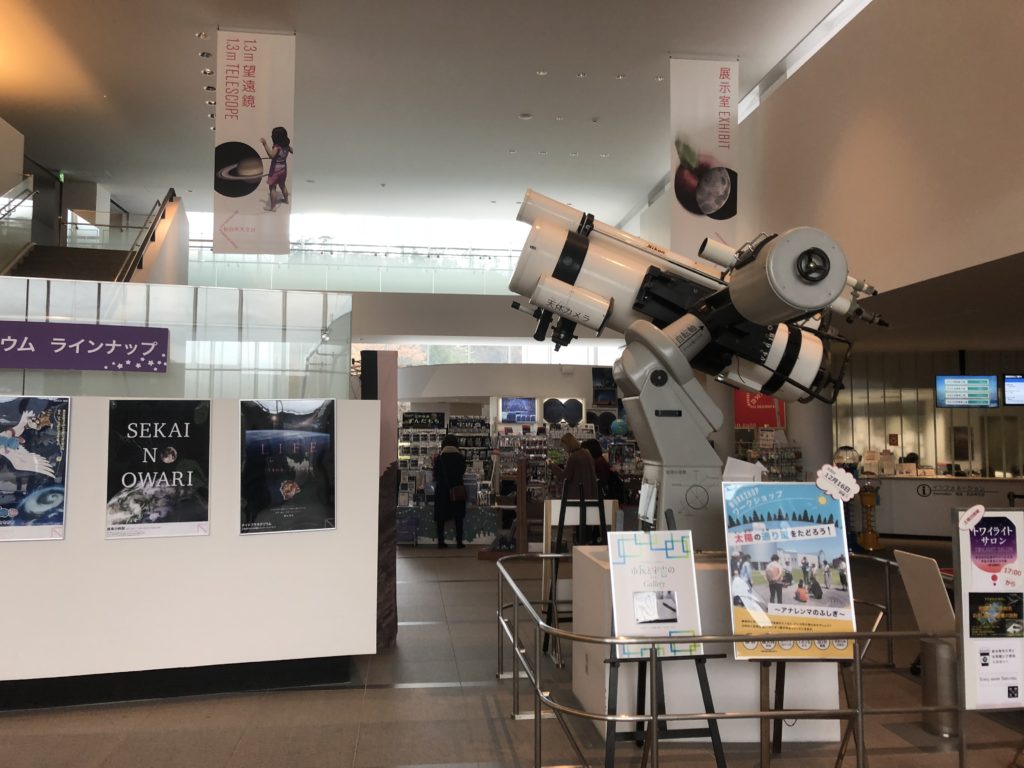 Sendai has a large observatory. At the observatory there is a candy boom on Instagram, but he is full of romance and hesitates to eat. Its name is "earth candy"! A candy containing the earth.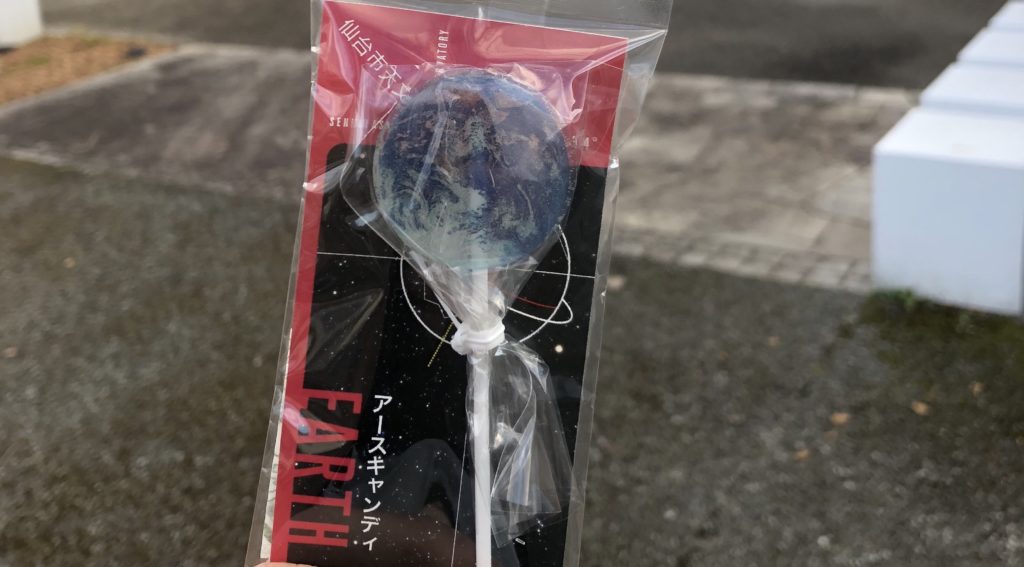 This is really well made, and it is a gem that I really wanted as a science boy who likes astronomical objects. You can purchase it at the museum shop (1F) inside the Sendai Observatory.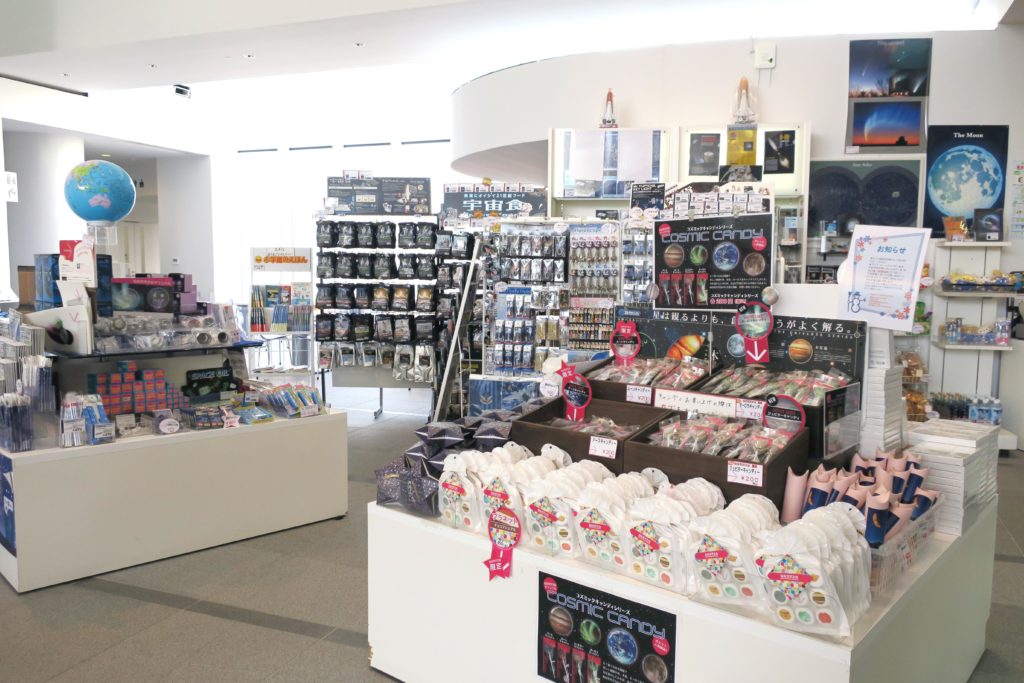 出典:仙台市天文台HP:http://www.sendai-astro.jp/
"Earth candy" is the main, but there are other candy that imitates the solar system and galaxy, so it is very beautiful when arranged side by side! You can also see a large astronomical telescope up close. It was discovered that the observatory was made by My friend's parents. (Identified)
Large astronomical telescopes take too long to design, procure materials, and have a different hair color from ordinary business. There is an area where you can learn about the universe using a model. Descriptions using models such as the lunar and solar eclipses are much easier to understand than explaining by mouth.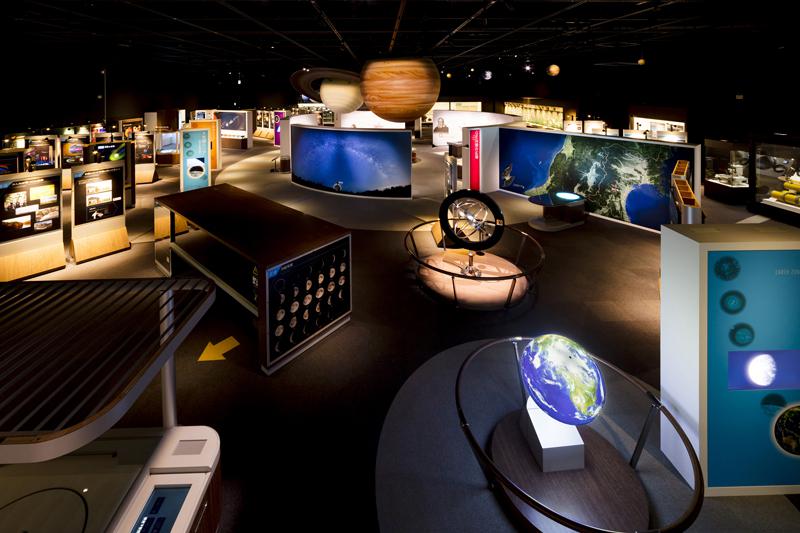 出典:仙台市天文台HP:http://www.sendai-astro.jp/
If you come to Sendai, we recommend you drop in!
Sightseeing A thousand years of history "Akiu Onsen"
Akiu Onsen is about 5 km southwest of Sendai Observatory. It is a very long-established hot spring, and is counted as one of Japan's three best hot springs, along with Arima Onsen in Hyogo and Dogo Onsen in Ehime. It is the gateway of Akiu Onsen, Rairaikyo.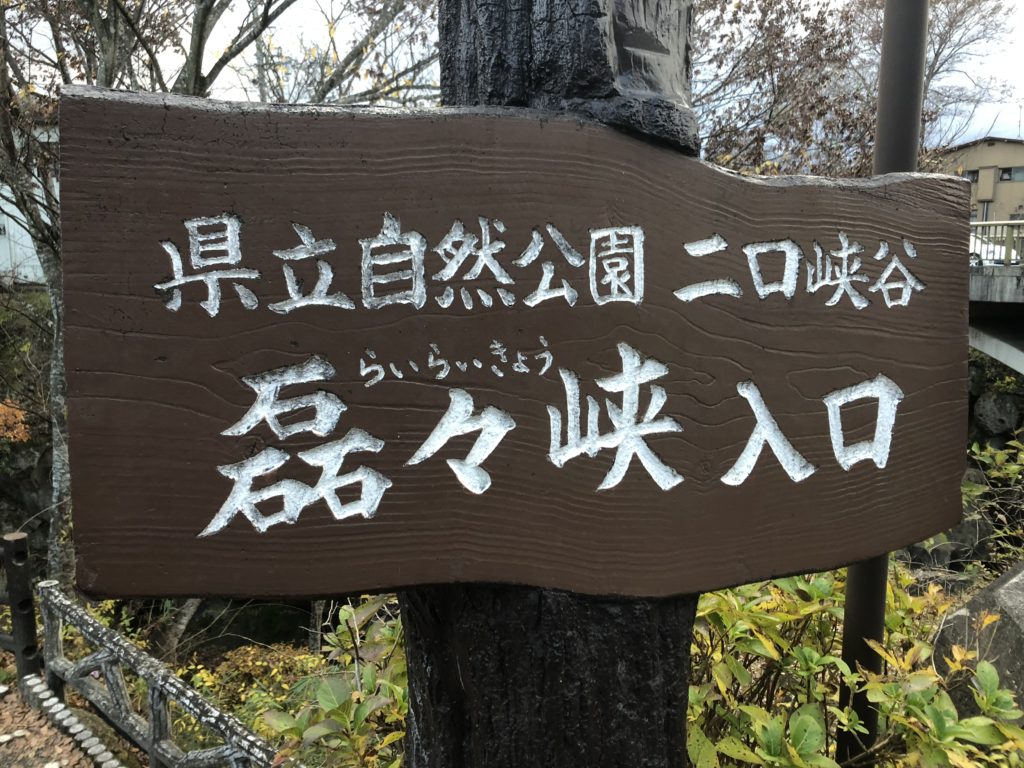 Looking over the bridge in a deeply cut gorge, it is a masterpiece ↓ ↓ ↓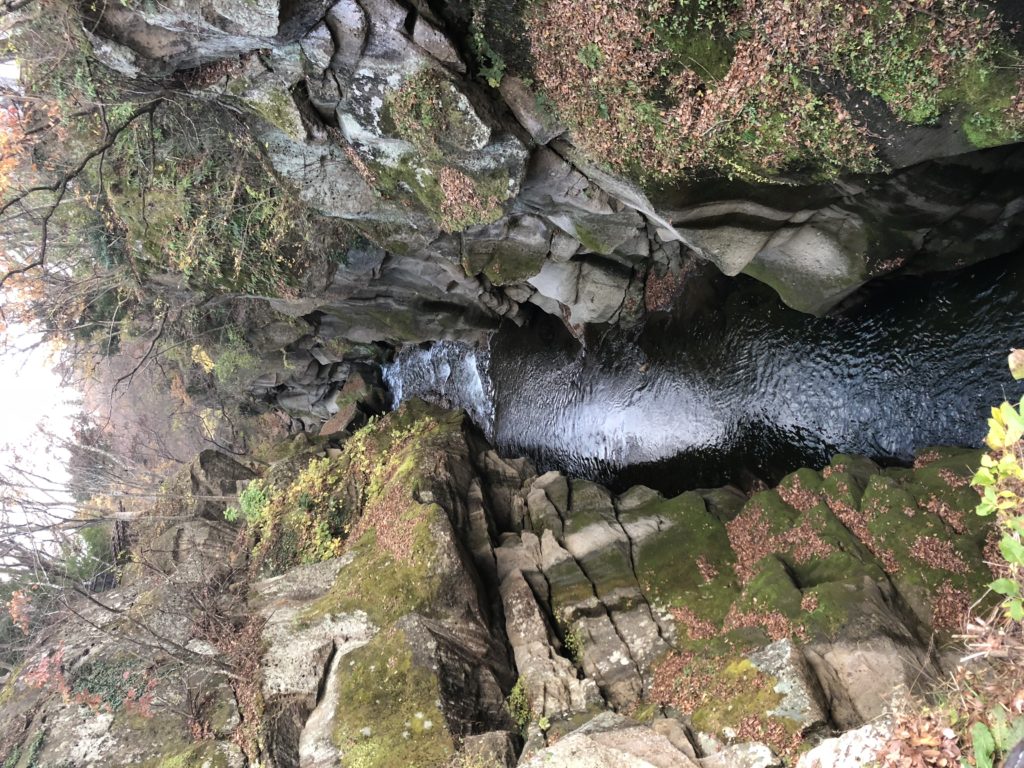 When viewed from above, there is a hollow that looks like a heart, so it is registered as a "lover's sacred place." I don't know how many places in the country, but there are sacred places for lovers everywhere. (Angel Road in Shodoshima, Takeda Castle in Hyogo Prefecture, etc.)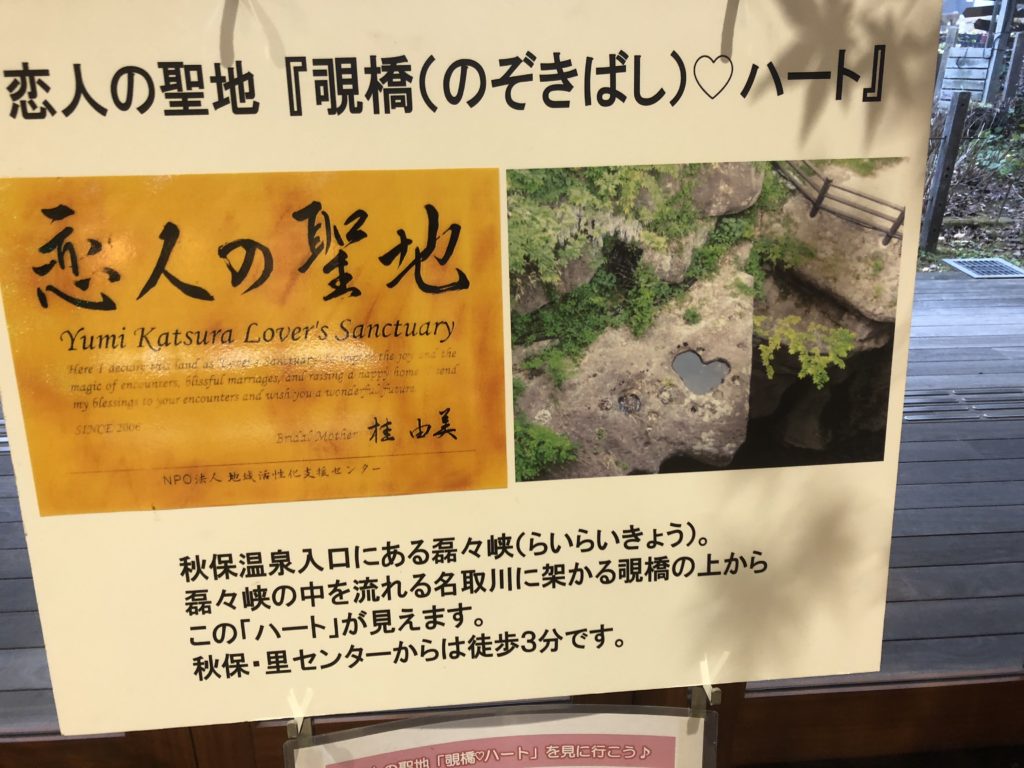 After crossing the bridge with Rairai Gorge, turn right and you will see a straight road, which is the main street of Akiu Onsen. There is no atmosphere of "Let's play in a hot spring town!" Instead of a hot spring town like Kinosaki, Arima, Yufuin. It's like an adult hideaway hot spring.
The inn called New Mitoya and Akiho Sakan was conspicuous, and it was a big and beautiful ryokan.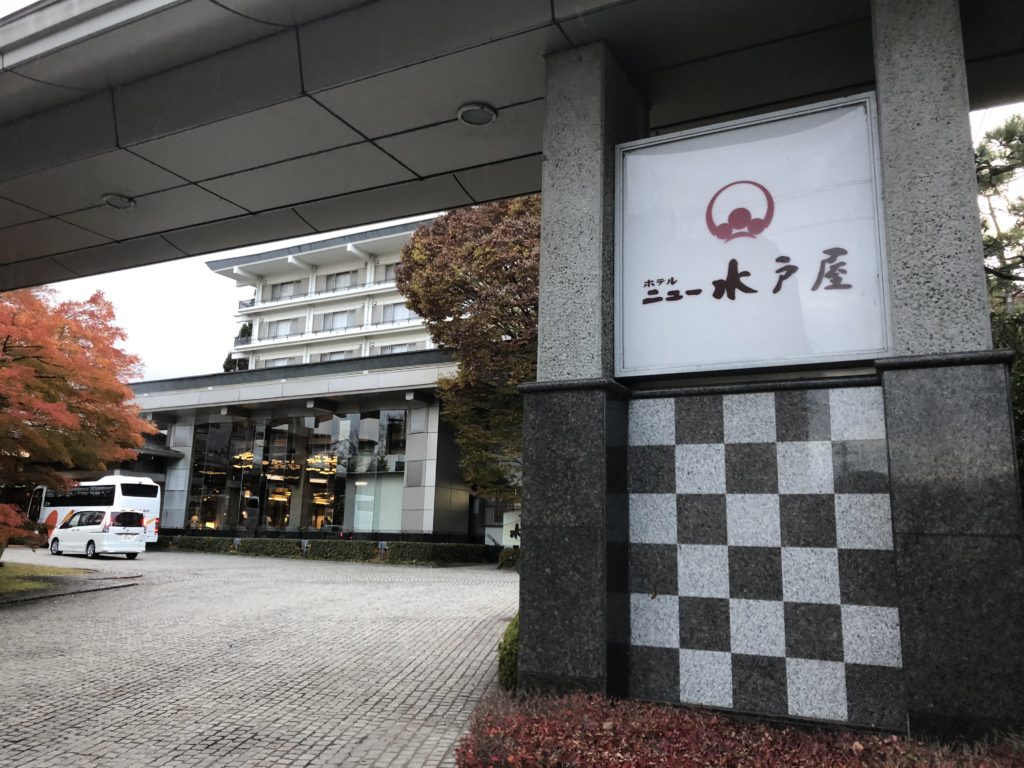 You can enter the hot springs of the inn on a day trip, but most of the inns cannot enter after 14:00. If you take a bath on a day trip as soon as possible!
I heard that there is also a communal bath that is open until late, but the temperature of the hot water is 45 ° C and it is completely hot water bath. It is only for people who are hot. . .
There is a bus from Akiho Onsen to Sendai in front of Akiho Sakan, so you can return without having to return to Rairaikyo.
Restaurant "Yukikaze"
The izakaya called "Yukikaze" by the side of Kokubun-cho was famous, but I ate because I was lucky to make a reservation.
● Assorted sashimi in the restaurant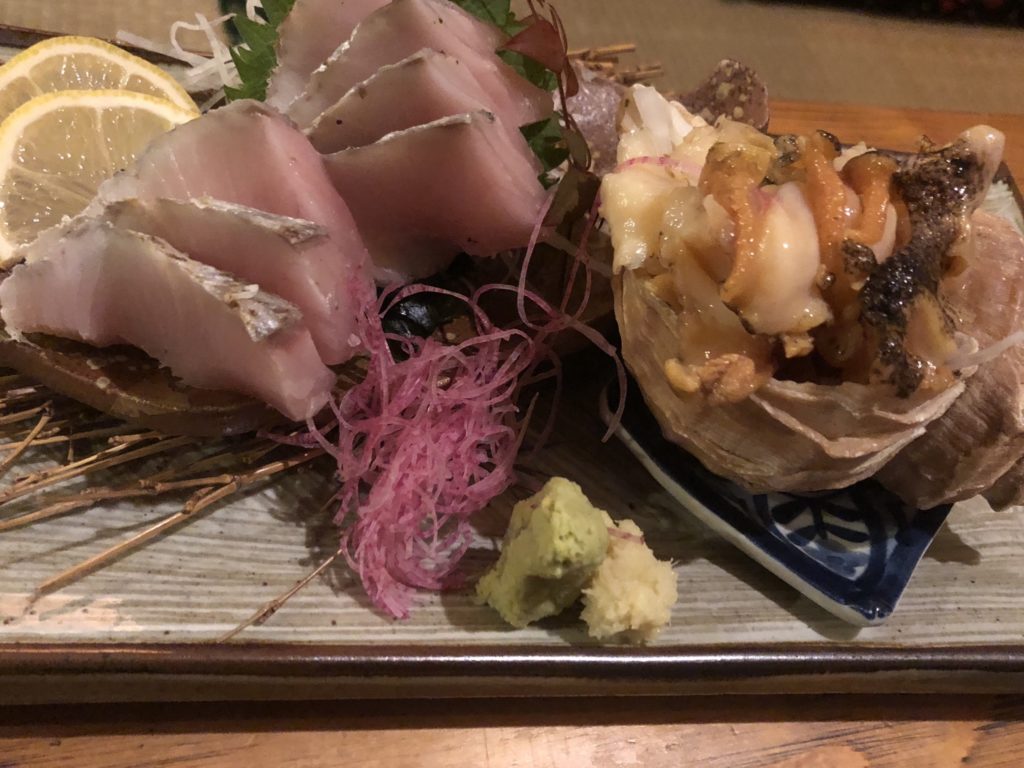 ●Oyster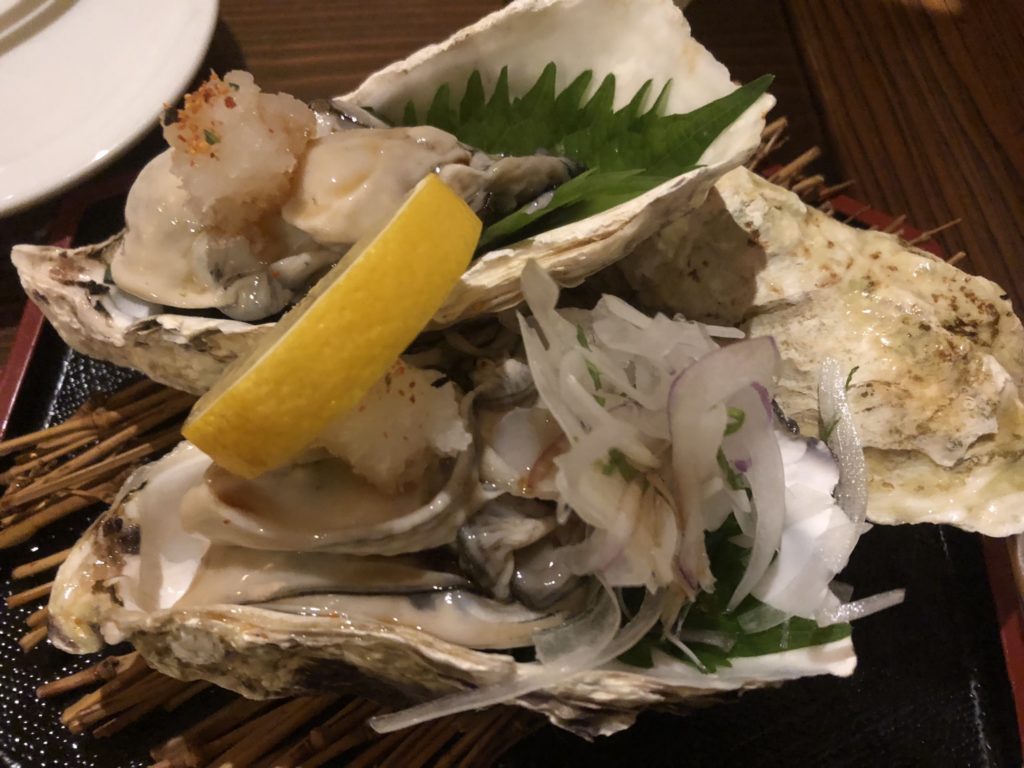 Miyagi is famous for its delicious oysters, but it has a different taste from Hiroshima's oysters. Hiroshima's oysters have a large part called milk, and are suitable for fried oysters because of their "dough" texture.
On the other hand, oysters in Miyagi have a small part called milk, and are said to be suitable for raw food with a "cut" texture. So, when you go to Miyagi, please enjoy the oysters by all means!
It was very delicious, and the sake was good and I got drunk. Return to the hotel and sleep.
Sendai is a big city …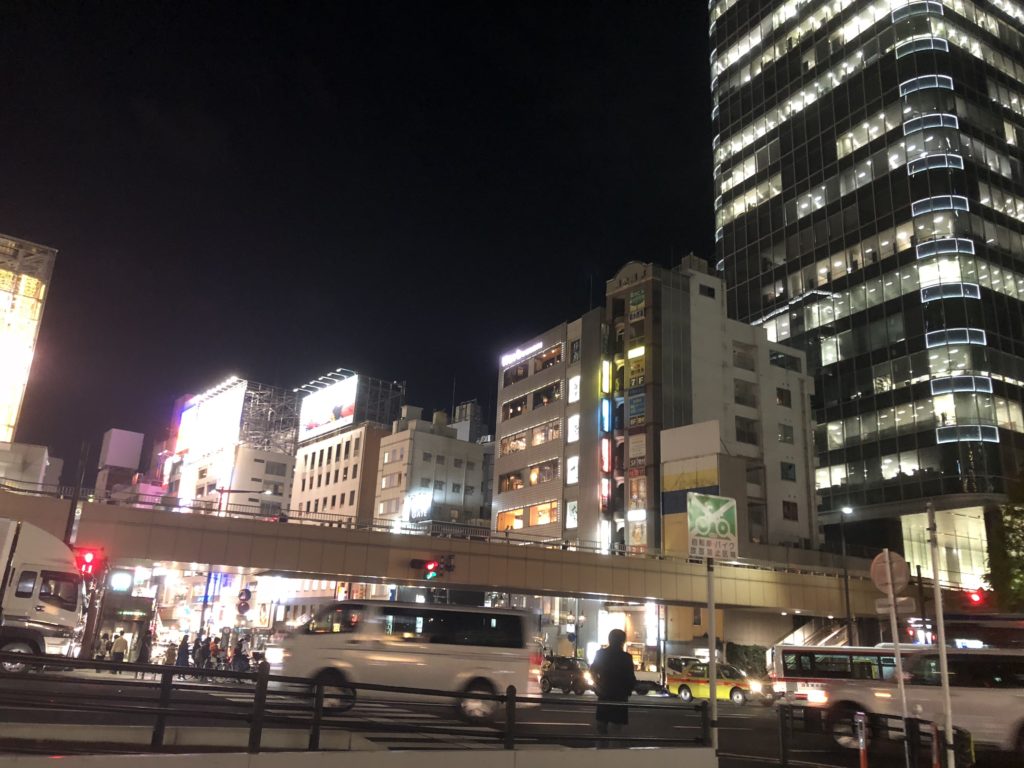 The next morning, when I was drunk, I went to buy Miyagi's specialty "zunda mochi". Near the Sendai Station is the famous Murazaya Mochiya, which has been in business for 140 years.
Gourmet Murakaya mochi shop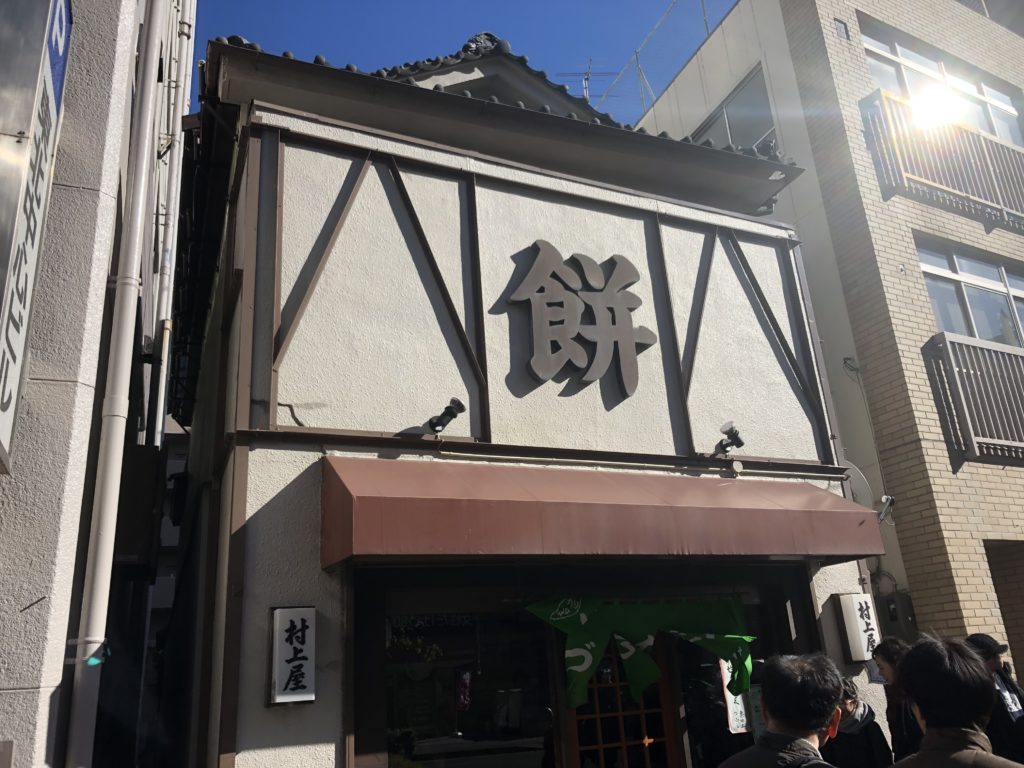 Eat-in has already been lined up since the opening of business (9:00), though not much time has passed. It seems like a coffee shop and it seems that the rotation is not good, so I gave up and took it home.
If you take it home, you can buy it right away. Delicious delicious! The aroma of beans is alive!
Ramen Kaichi (I think it's the best in Sendai)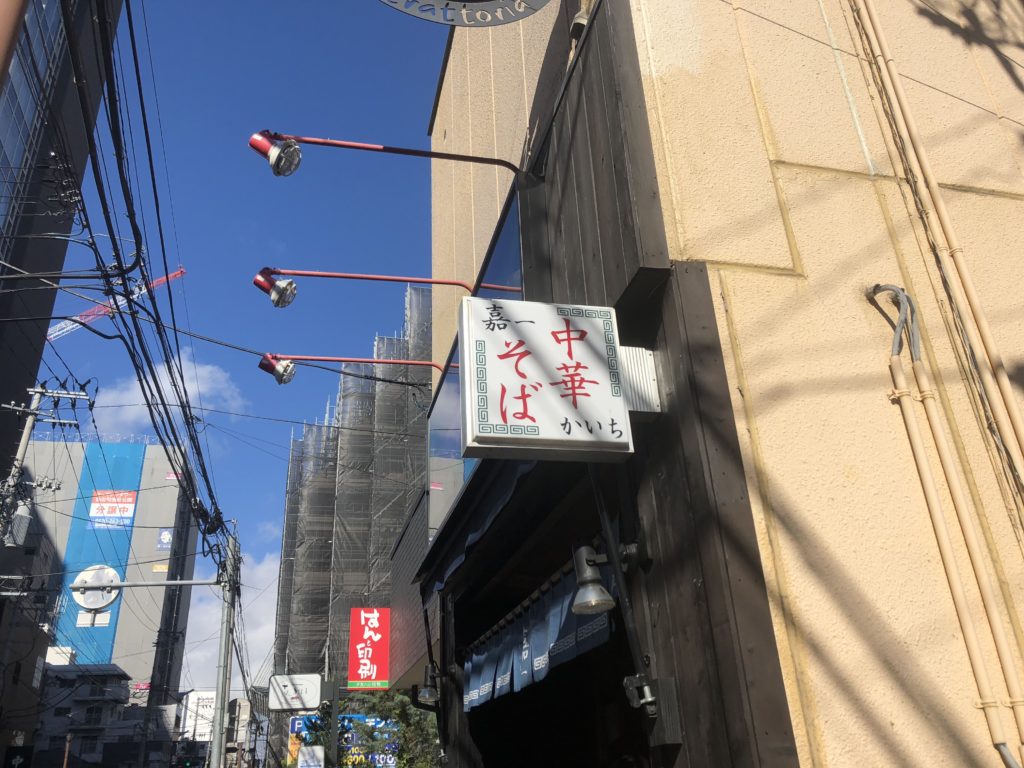 After leaving the Murakaya rice cake shop, I went to Sendai for a ramen shop I really want to eat. It is a ramen shop that boasts chicken gala soy sauce in Kokubuncho called "Kaichi".
If you go to the store, you can see a pretty line up before noon. The ramen spins fast, so you'll have to wait. . .
Looking at the menu while lining up, it seems that there is a lunch set ↓ ↓ ↓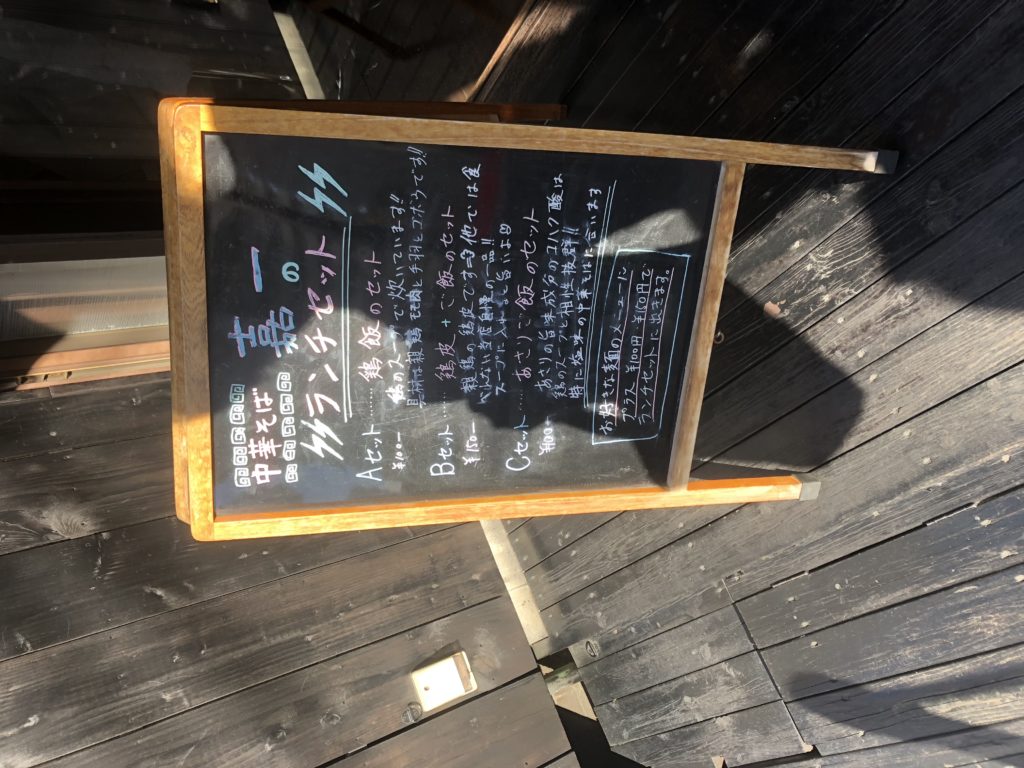 Kaichi is a style of buying meal tickets in the store while lining up, so if you decide what to eat in advance, you can not use it behind. Waiting for ramen with beer and chicken skin …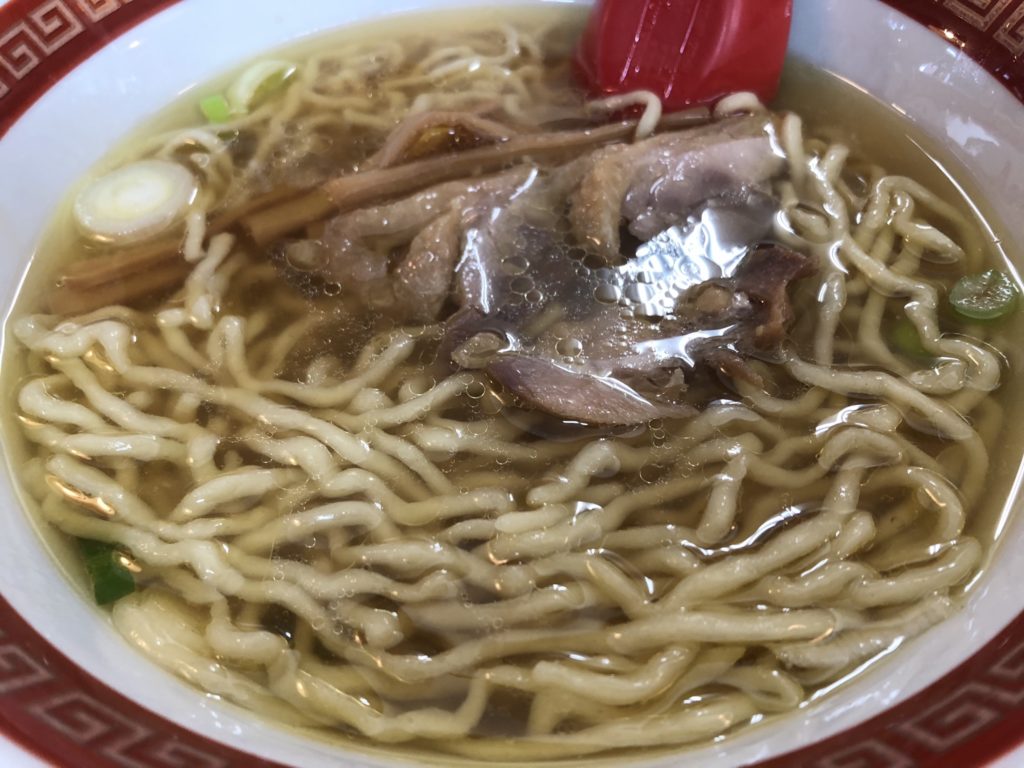 Do you understand? Just by appearance, this is a simple form of ramen! It is a very beautiful ramen! My wife was next to me, but at this time I fell in love with ramen! The taste is light soy sauce with bird dashi, but the body is so great that it is completely different from the light ones.
Even if the noodles are not uniform in thickness, the taste is not thin and the thickness is uneven. I don't like plain ramen, but this is different. If I'm near my house, I go there twice a week. If you go to Sendai, it is a ramen shop you should definitely drop in!