Kinosaki Onsen is a hot spring area facing the Sea of Japan, Toyooka City, Hyogo Prefecture.
There are many famous hot springs in the Kansai area, including Arima Onsen, Yuigaura Onsen, and Shirahama Onsen, one of Japan's three (old) springs.
However, there are few hot springs with so-called "hot spring towns". There are snack bars, Japanese-style bars, souvenir shops, and outdoor hot springs, and Kinosaki Onsen is the No. 1 hot spring in Kansai where you can enjoy hot springs outside the inn!
Kinosaki Onsen's recommended Hotel and Sightseeing spot
What's the Kinosaki Onsen?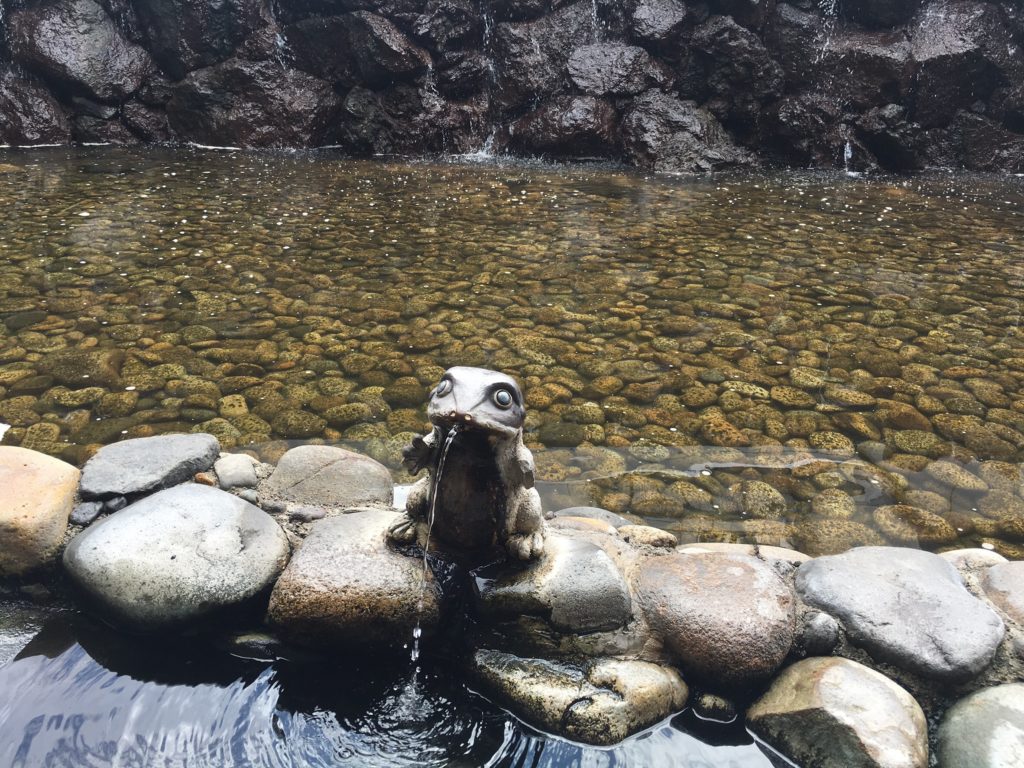 It is a hot spring located in the northern part of Hyogo Prefecture on the Sea of Japan side and known since the Heian period. The quality of the spring is chloride spring, and it is supplied through piping to each hotel in Kinosaki Onsen by centralized hot spring distribution management.
The hot spring town continues from the station, and there are souvenir shops and rice shops.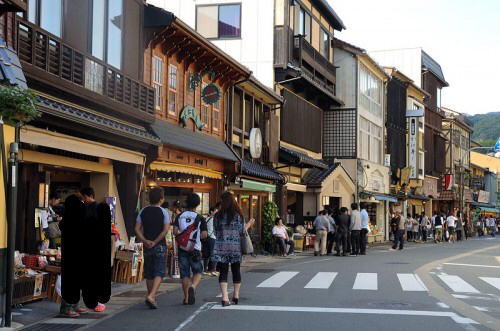 One of the interesting things about Kinosaki Onsen is that when you stay, most of the hotels offer you 7 free hot spring tickets. (Details of outside bath: Kinosaki Onsen Tourism Association website)
Of the seven outdoor hot springs, the hot springs of the Imperial Palace and the hot springs of Sato are particularly excellent. Once you have checked in to the inn, you can visit the hot spring bath before dinner.
21:00 There are places that are closed, so it is better to go around a few early.
Access
From Kansai, there are various access options such as "JR Limited Express Hamakaze" from Sannomiya, "JR Limited Express Konotori" from Osaka, and "JR Limited Express Kinosaki" from Kyoto. You can arrive at Kinosaki Onsen in about two and a half hours.
● It is recommended to take the limited express Kotori from Shin-Osaka. It's the first departure, so it's rattled ↓↓↓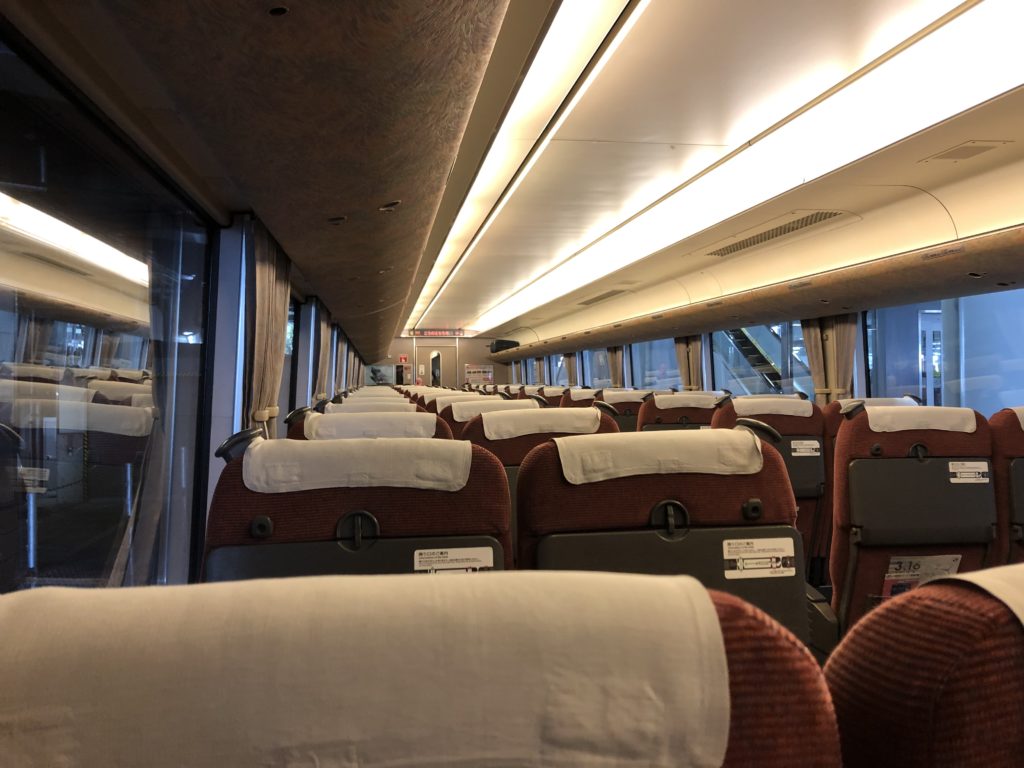 On the way, you can stop by the ruins of Takeda Castle. The scent of tourist spots floating around the station.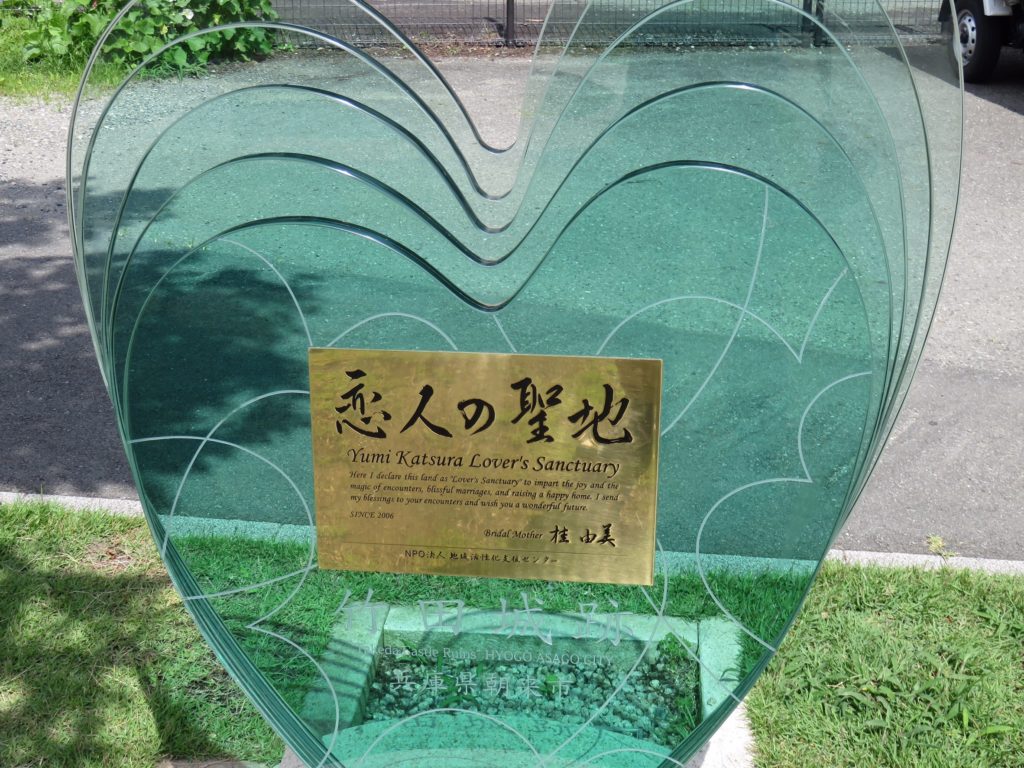 Takeda Castle is also called "Castle in the Sky" and is located at an altitude of 354m. A scenic spot overlooking Takeda Castle.
●From Takeda Castle 1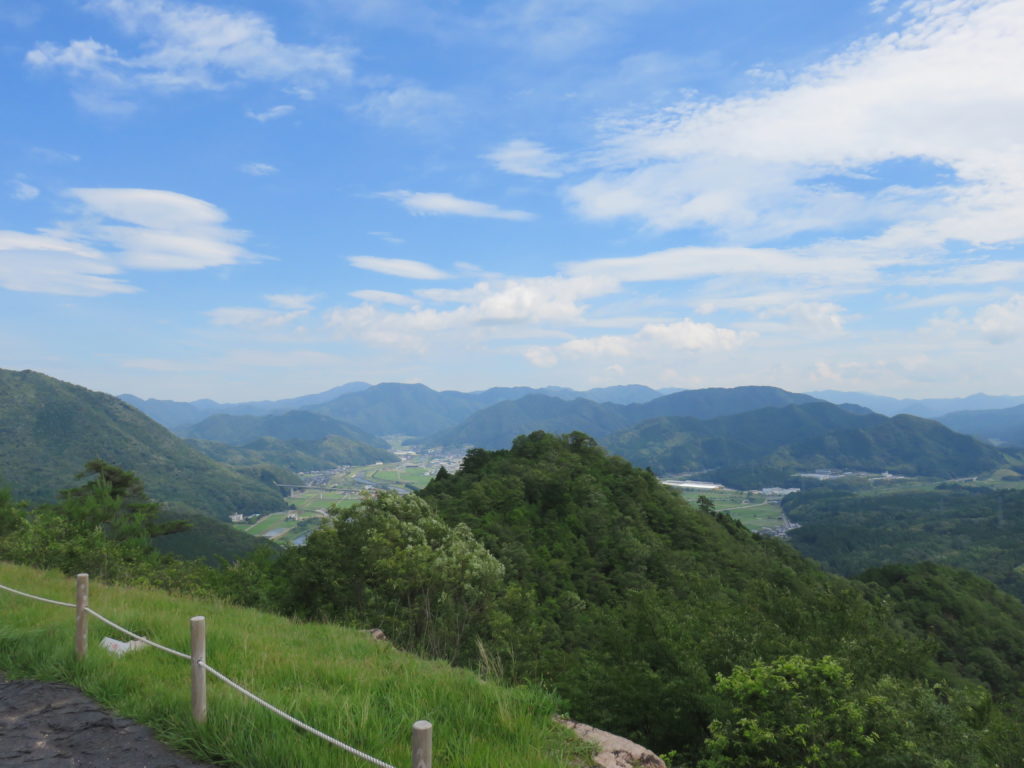 ●From Takeda Castle 2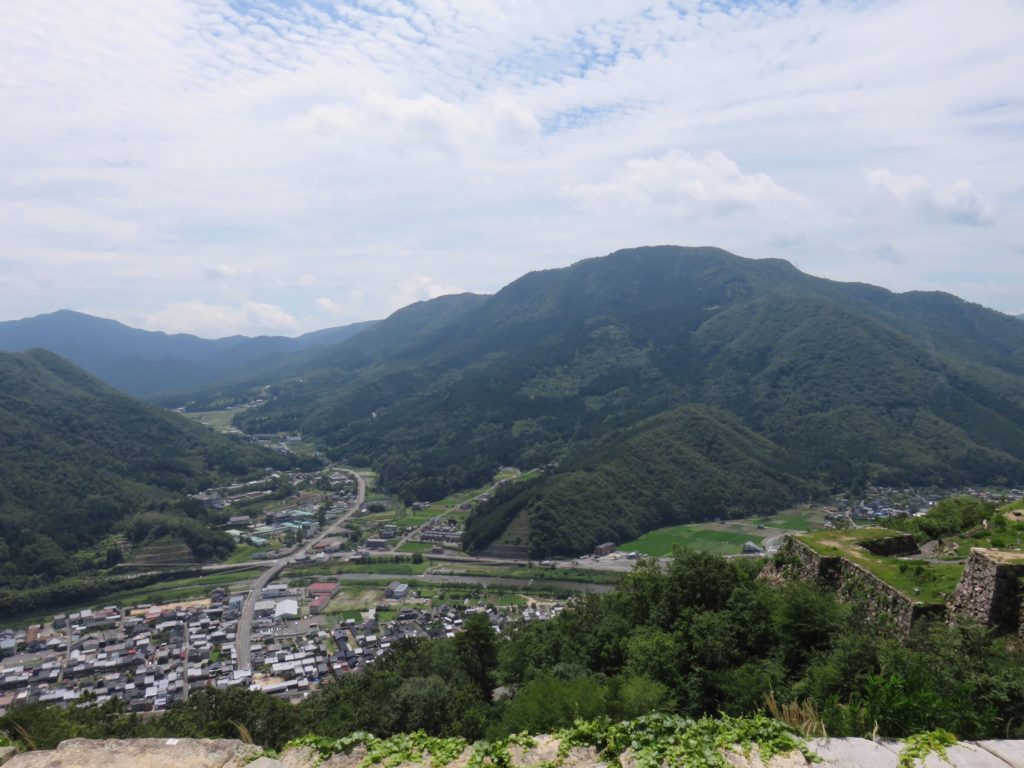 Transfer from Wadayama Station to Takeda Station and take a sky bus from Takeda Station to near the summit. If you are lucky, you can see the sea of clouds! After watching, return to Takeda Station by sky bus and arrive at Kinosaki in 45 minutes without transfer.
Recommended Sightseeing spot of Kinosaki Onsen
Recently, Kinosaki has seen an increasing number of shops for young people. It is a so-called Instagram shop.
The chef of Nishimuraya Honkan came and said at dinner time. It seems that the young husband of the Kinosaki Onsen Association is working hard to enliven Kinosaki Onsen.
In addition to the new shop, it seems that we have hired people who can speak English so that overseas customers can enjoy Kinosaki Onsen.
Here are some of the fashionable shops we actually went to.
●Kinosaki YOKIWA garden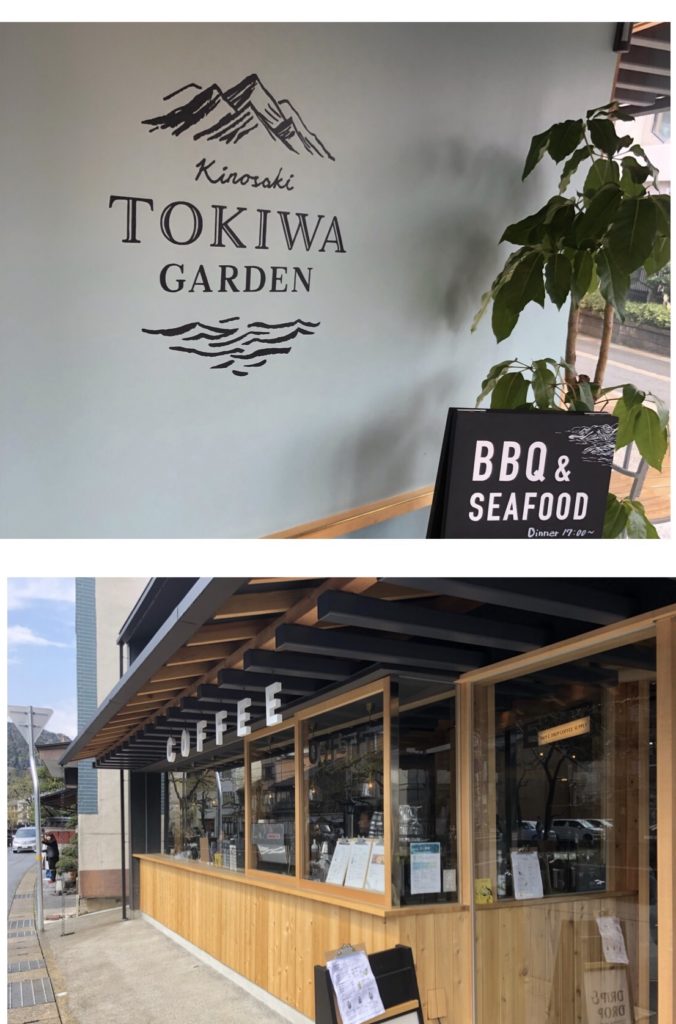 This is a stylish cafe started by Ryokan Tokiwa Bekkan. The most distinctive feature is that you can BBQ seafood from Kinosaki. There is a space for BBQ for some reason even though it is a cafe. It seems that they are planning to stay in Kinosaki without meals and use the BBQ of Tokiwa Garden for dinner. It was just completed in November 2018, but I have a feeling that it is going to be fashionable.
●Nishimuraya "SANPO"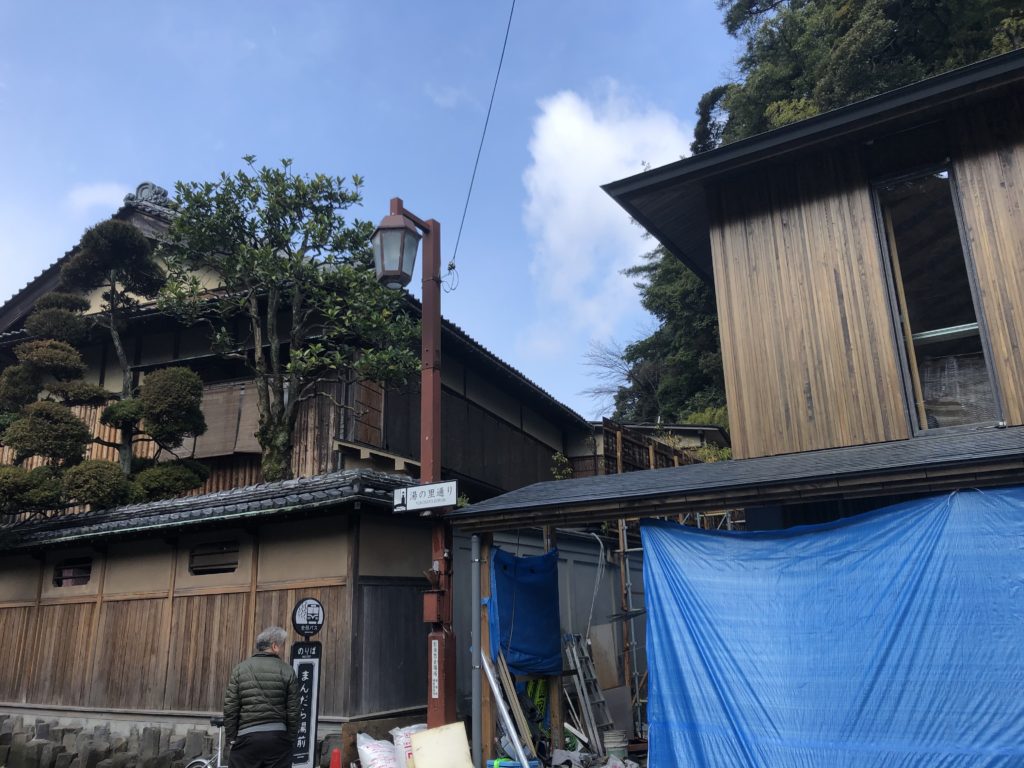 Nishimuraya is also building a restaurant next to the main building, targeting customers who stay without meals.
Opened on April 2, 2019, the restaurant on the first floor serves dishes using the seafood from Kinosaki, and the second floor seems to have a lounge where you can enjoy light meals.
The lounge on the second floor is free of charge for those who stay at the Nishimuraya Main Building, and others can use it for a fee.
●Mikuniya(IRORI dinning)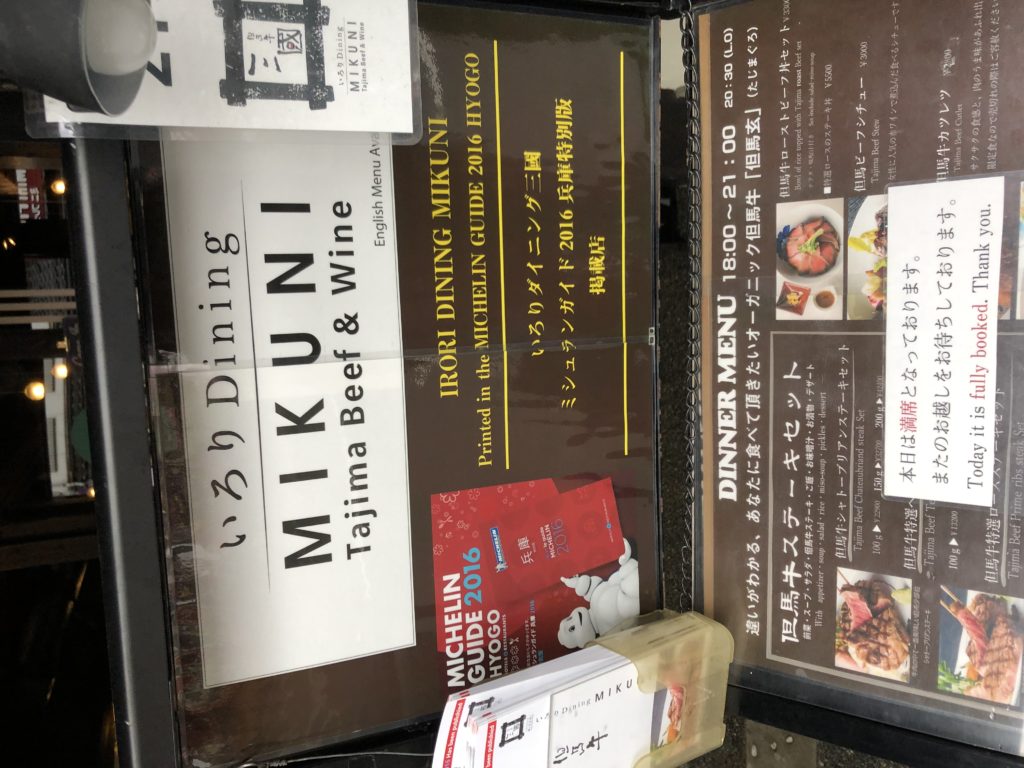 It is the only Tajima beef specialty restaurant in Kinosaki Onsen. This restaurant is managed by a ryokan called Mikuniya and serves delicious Tajima beef dishes.
If you arrive at Kinosaki Onsen after noon, you will have time to check in the hotel. In the meantime, we eat lunch and enjoy Kinosaki Onsen, but if it is a crab at night, we want to eat Tajima beef during the day! This is a very recommended restaurant.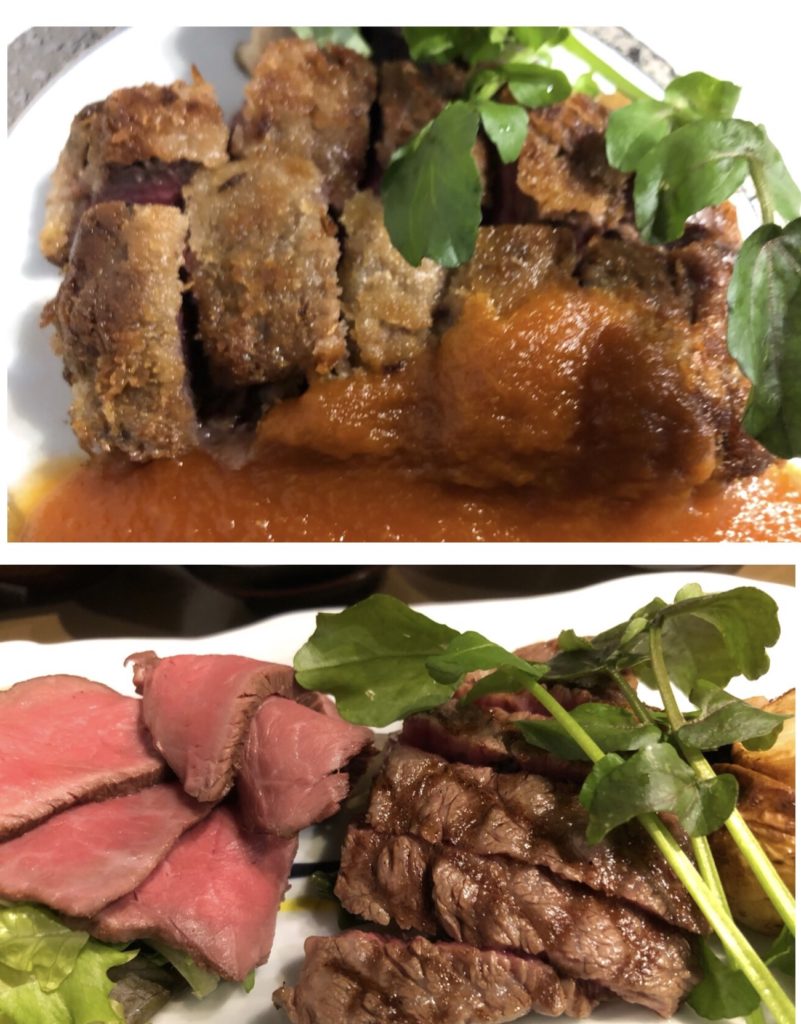 I ate Tajima beef cutlet, but the recommendation is curry. I heard later that it was too delicious and my acquaintance ate for two consecutive days. Previously, it was like a hot spring town where Kansai Japanese go to hot springs. But in today's era, if you don't collect customers from various places, you will not be able to maintain the hot spring town.
I went to various hot springs, but the hot spring town that is not going to change is getting more and more lonely, and recently I have missed Atami and Akiu hot springs. Kinosaki Onsen is a very nice hot spring town that is about to be reborn, so if you want to cure in Kansai, please come and visit!
Recommended Hotel
There are two recommended hotels in Kinosaki.
One is located in the back of Kinosaki Onsen, and has low accommodation costs (it is a good hotel), and the other is a long-established inn with a 150-year history in Kinosaki.
Shinzan Rakutei(Cheaper but quality high)
Shinzan Rakutei is located at the back of Kinosaki Onsen (next to Kinosaki Ropeway). (Kinosaki Onsen Tourist Association HP)
This is an inn that exudes the Taisho romance to the entire surface, and it is a hotel that gives a calm retro style feeling.
It is about 15 minutes on foot from Kinosaki Onsen Station, but there is also a shuttle bus, so I never felt inconvenienced.
Despite the reasonably priced accommodation starting at 10,000 yen / person with half board, the quality of the meal is moderate.
● Shinzan Rakutei breakfast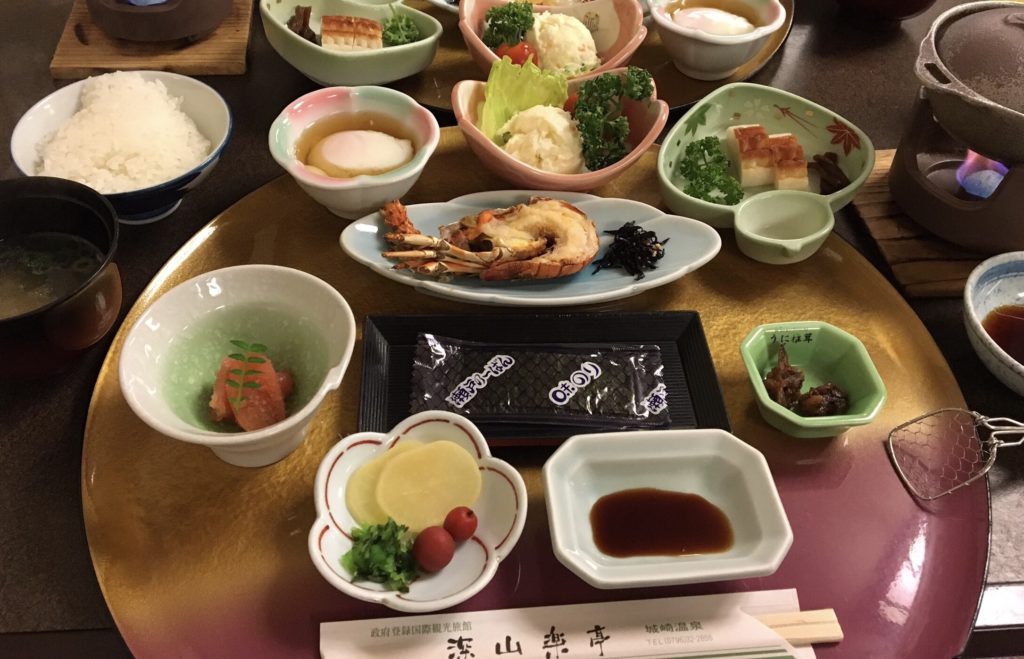 Nishimuraya HONKAN(Expensive but quality highest)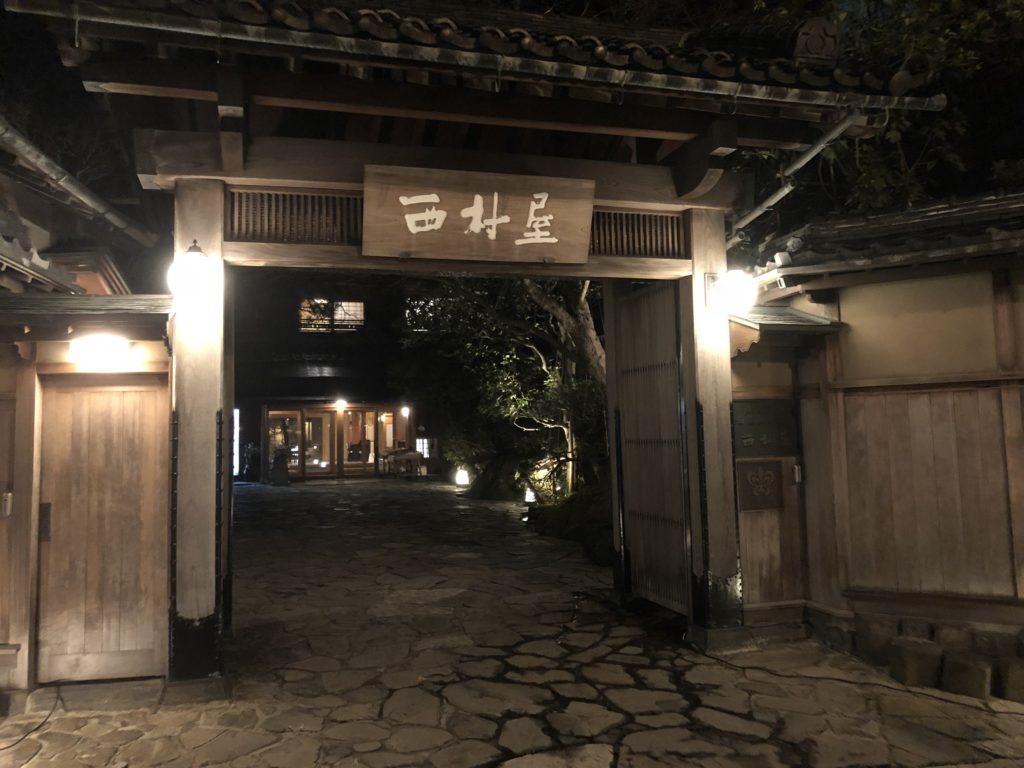 Nishimuraya Honkan is a long-established inn that has been in business for 150 years at Kinosaki Onsen. It has many photos of baseball pitcher Nomo staying there and many celebrities are visiting. The super-established Nishimuraya Honkan can stock a lot of lively Matsuba crabs, and offers a wide range of dishes using tagged crabs from winter to spring. In addition, other inns and hotels in Kinosaki seem to use frozen crabs, but Nishimuraya Honkan does not use frozen crabs. Matsuba crab is not all frozen!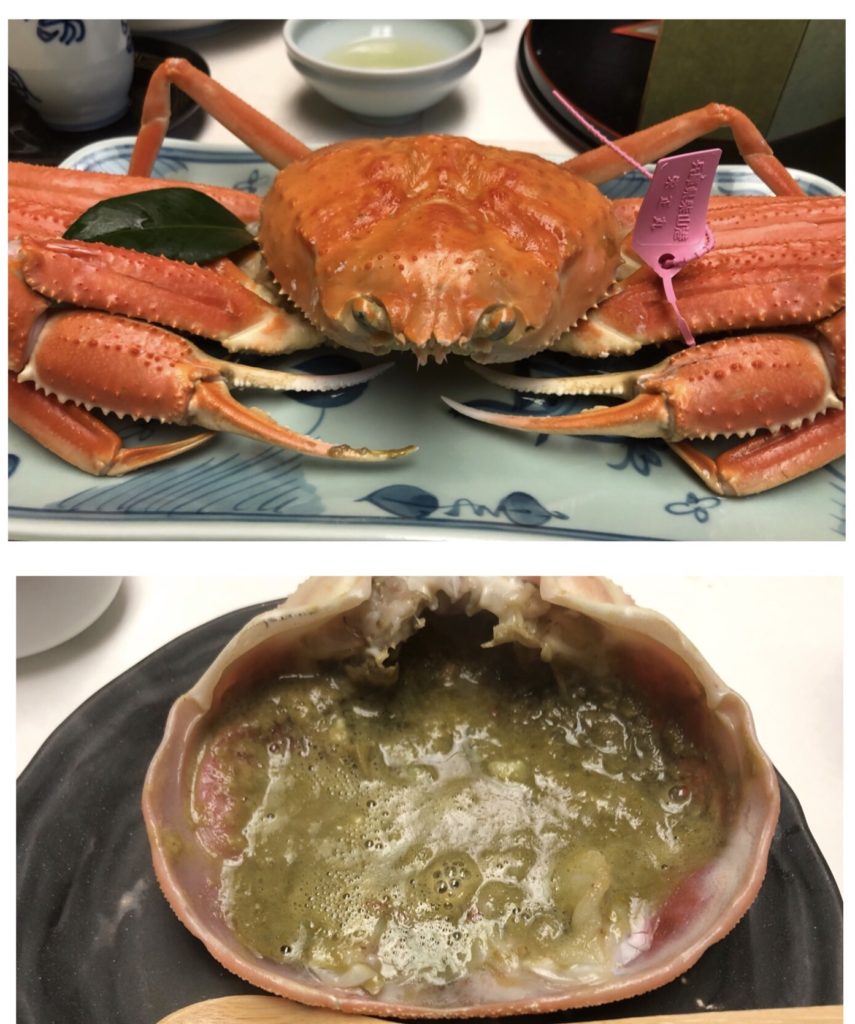 The reason why Nishimuraya Honkan serves raw crab
There are two reasons Nishimuraya Honkan can provide non-frozen Matsuba crabs.
① Unit price
The unit price of the crab-clad room rates in the Nishimuraya Honkan in winter is very high. This depends on the accommodation plan, but the crab served for dinner can be as much as 1.5 to 2 cups per person, which increases the cost of purchasing crabs.
The specific price for the crab season is about 57,000 yen per person at a fixed price. Nishimuraya does not offer discounts, but there is also a method that can be used for 40,000 yen using the reservation site. It is expensive for everyday use, but is recommended for anniversaries of couples and couples.
On the other hand, in the summertime, Tajima beef is the main meal, so it's relatively reasonable at around 30,000 to 40,000 yen per person? Therefore, if you want to stay at Nishimuraya, summer is recommended.
② Number of rooms
The Nishimuraya Main Building has 34 rooms, a small number for a ryokan. It is difficult to buy a large amount of pine needle crab because the period during which it can be caught is determined and the amount of fish caught during that period is also limited.
Of course, the amount of crab that can be purchased at the Nishimuraya Main Building is fixed, but the small number of rooms means that a single guest can stably provide 1.5 to 2 cups of crab. There is a reason to say "Nishimuraya Honkan" instead of "Nishimuraya".
Nishimuraya Shougetsutei
There is an affiliate of Nishimuraya called "Nishimuraya Shogetsutei". Nishimuraya Shogetsutei is also located in Kinosaki Onsen, but it is a large hotel where you can have a wedding, and the unit price is 30,000 to 40,000 yen even for a plan with Matsuba crab, which is cheaper than Nishimuraya Main Building.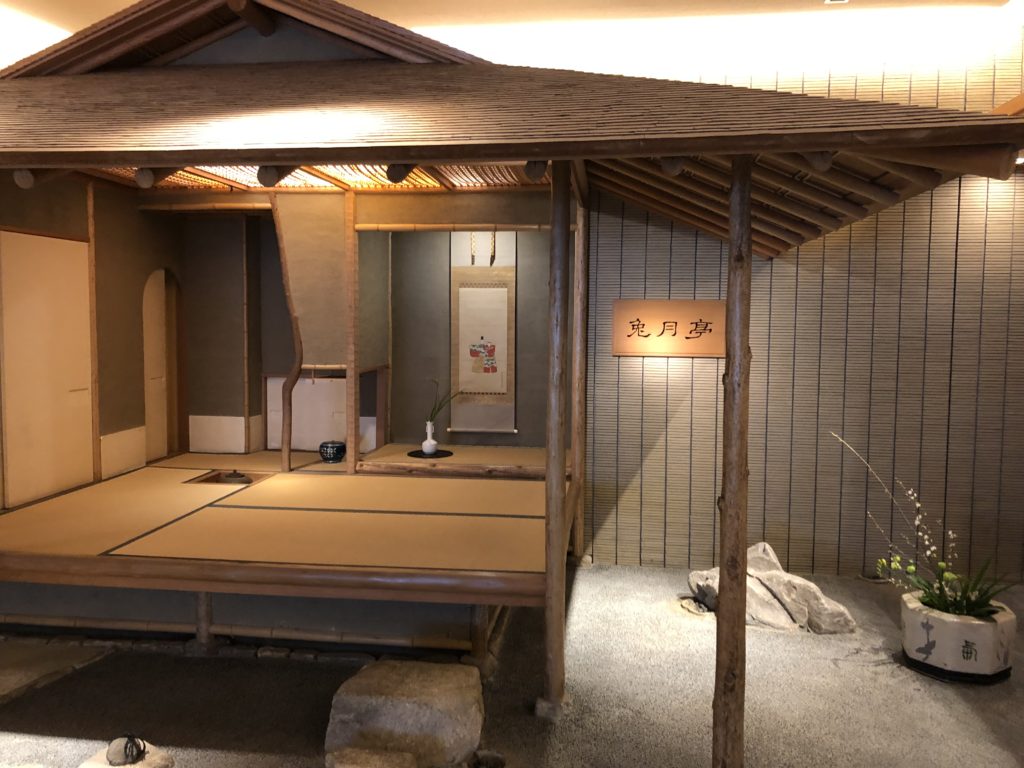 The number of rooms is 98, which is about three times that of the main building. I asked Nakai(Nishimuraya Honkan's Staff), "Is the crab at Shogetsutei frozen?" And asked, "It's frozen because of unit price and the number of rooms."
Where the unit price is low and the number of rooms is large (there are many guests), it seems that they tend to be frozen crabs. I don't intend to negatively work on Shogetsu-tei itself, but if you want to "eat the best crab in Kinosaki", it's the main building rather than Nishimuraya Shogetsu-tei.
But if you enjoy anything other than crabs, Shogetsu-tei is also wonderful! In fact, I went to the bath at Shogetsu-tei, but it was spacious and all you can drink orange juice and plum juice in the waiting room. In the bath, souvenir shop, and fashionable style, it is the overwhelming victory of Shogetsu-tei.
●Shogetsu-tei↓↓↓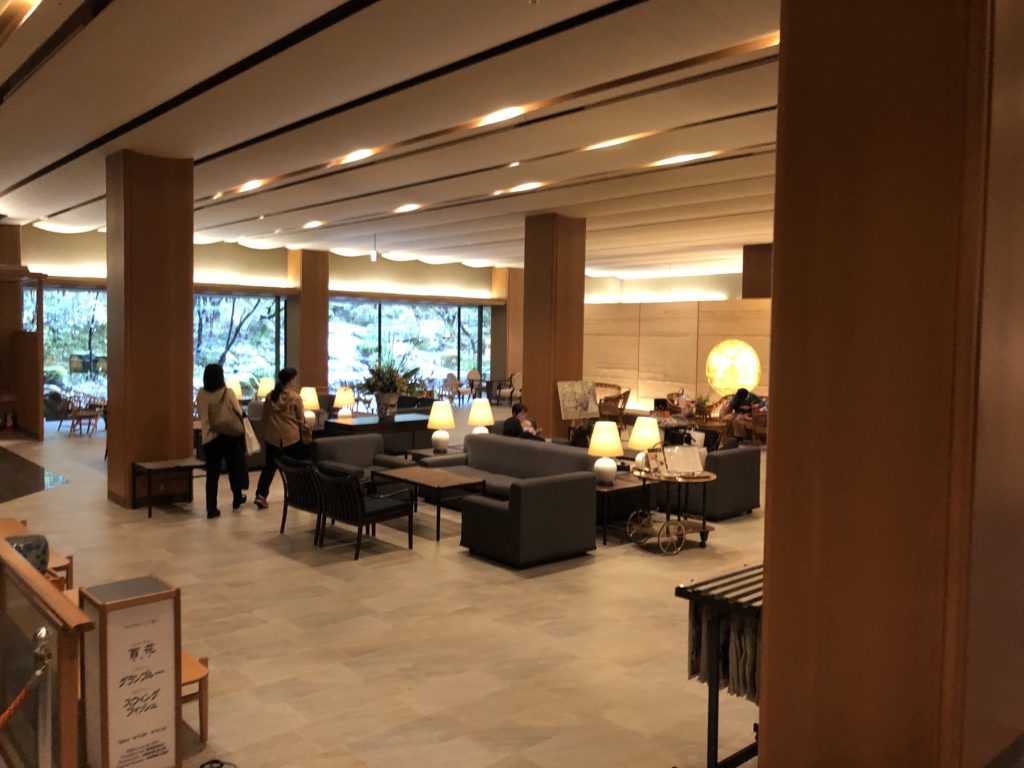 ●Honkan↓↓↓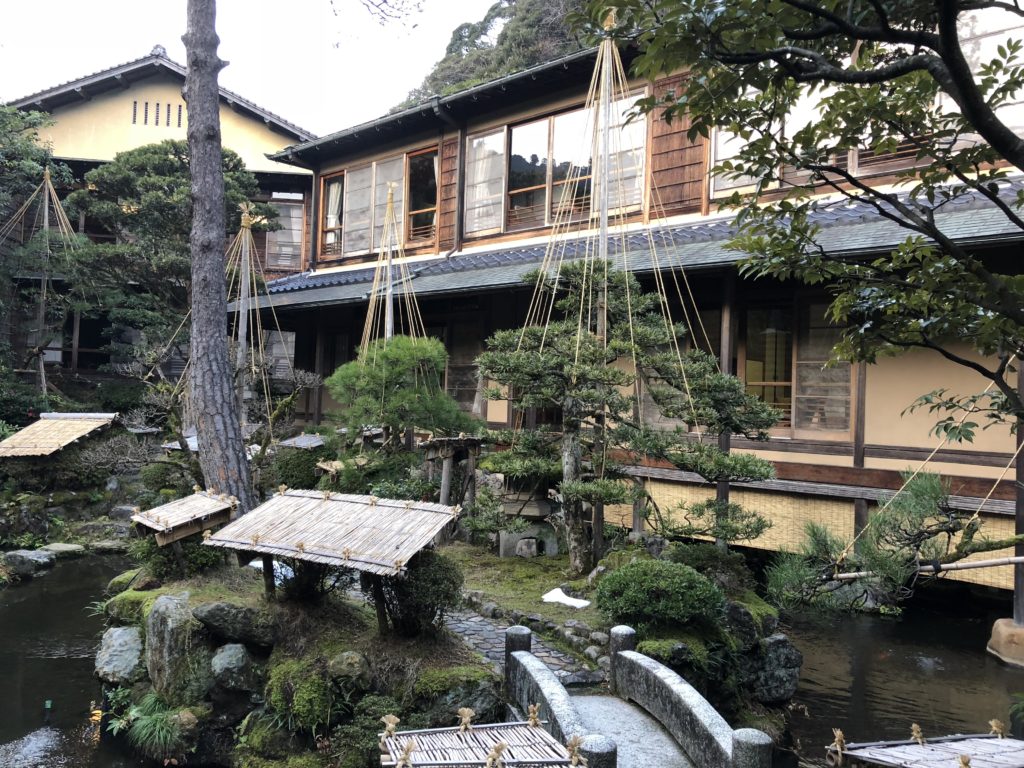 If you stay at the Nishimuraya Honkan, you can go to the bath of Shogetsutei free of charge, and speaking to the receptionist, you will send it with the hotel's own car, so it is better to use it if you stay.
* On the other hand, even if you stay at Shogetsu-tei, you cannot use the bath in the main building. The Honkan has a small bath, so if a lot of customers come from Shogetsutei, they will not be able to enter.
Recommended sightseeing spot around Kinosaki Onsen
If you come to Kinosaki Onsen, there are places that you should definitely visit.
Kinosaki Rope way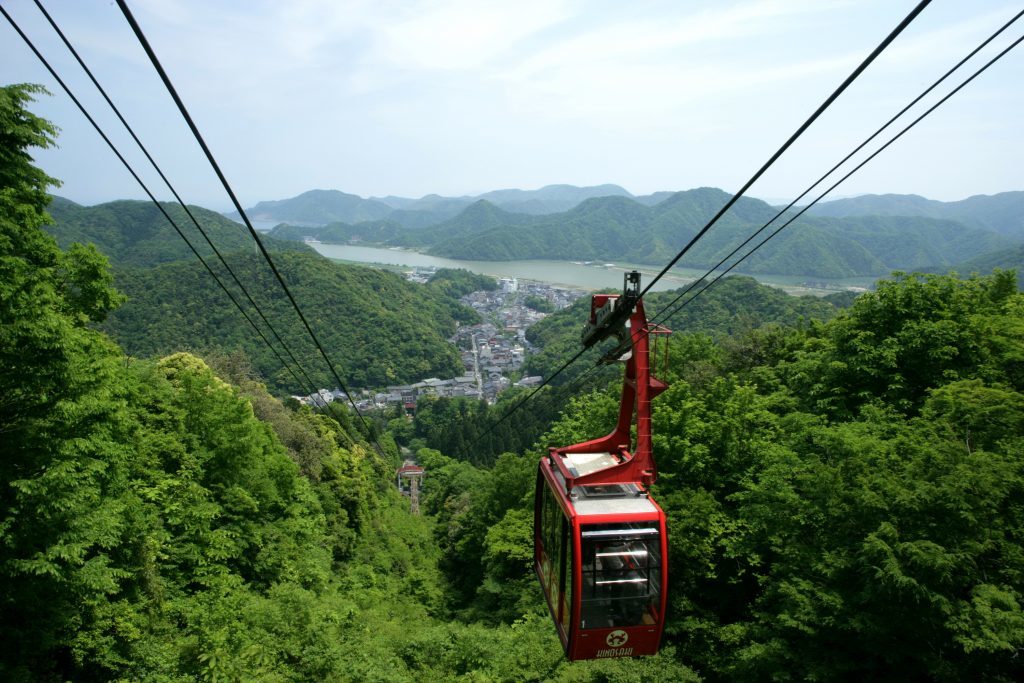 出典:豊岡市フォトライブラリーHP:https://www5.city.toyooka.lg.jp/
Kinosaki Rope way is located at the innermost part of Kinosaki Onsen, near a ryokan called Shinzan Rakutei. From the summit, you can overlook Kinosaki's hot spring town.
Kinosaki Marine World(Aquarium)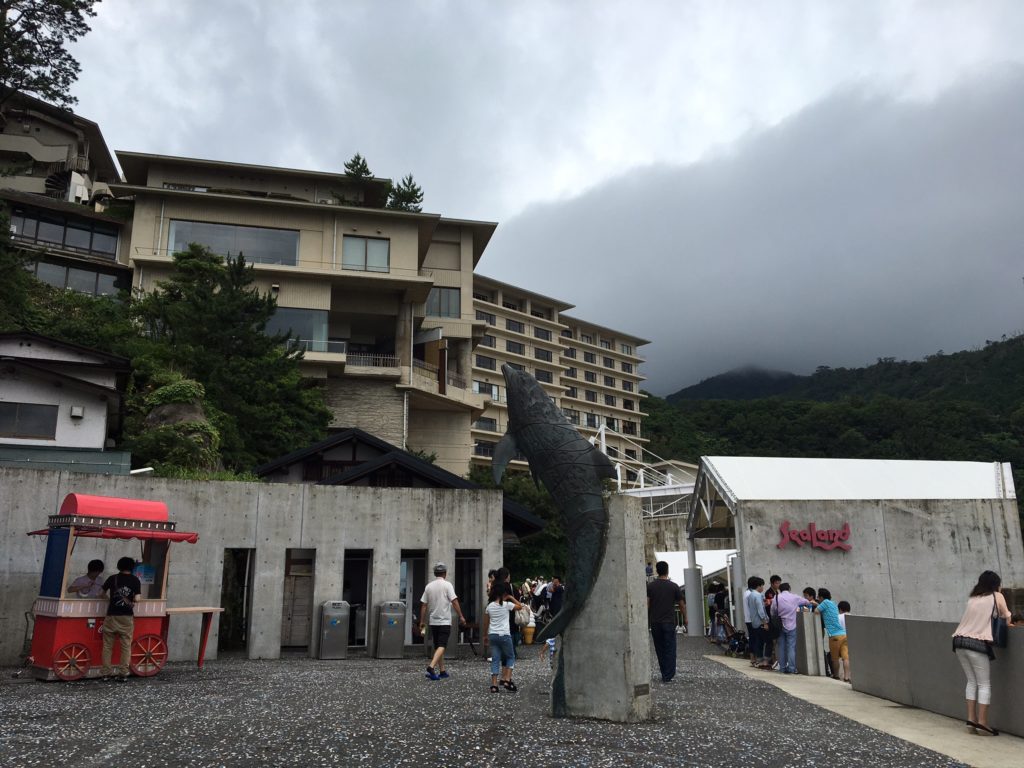 An aquarium about 10 km north of Kinosaki Onsen Station. Looking at the Kinosaki map, it looks pretty close, so I've walked once.
I write to avoid the same victim, but I strongly recommend that you go by bus, leaving from Kinosaki Onsen Station.
●Bus stop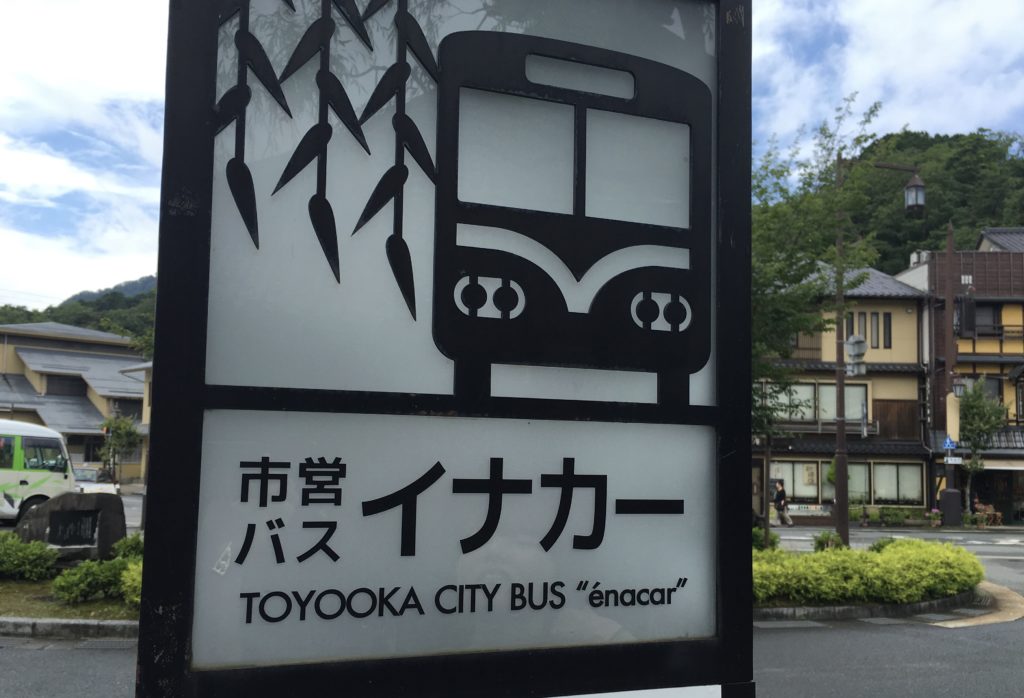 Kinosaki Marine World is an aquarium full of highlights such as dolphin shows, cute penguins, and large walruses.
Walrus (too big!) ↓↓↓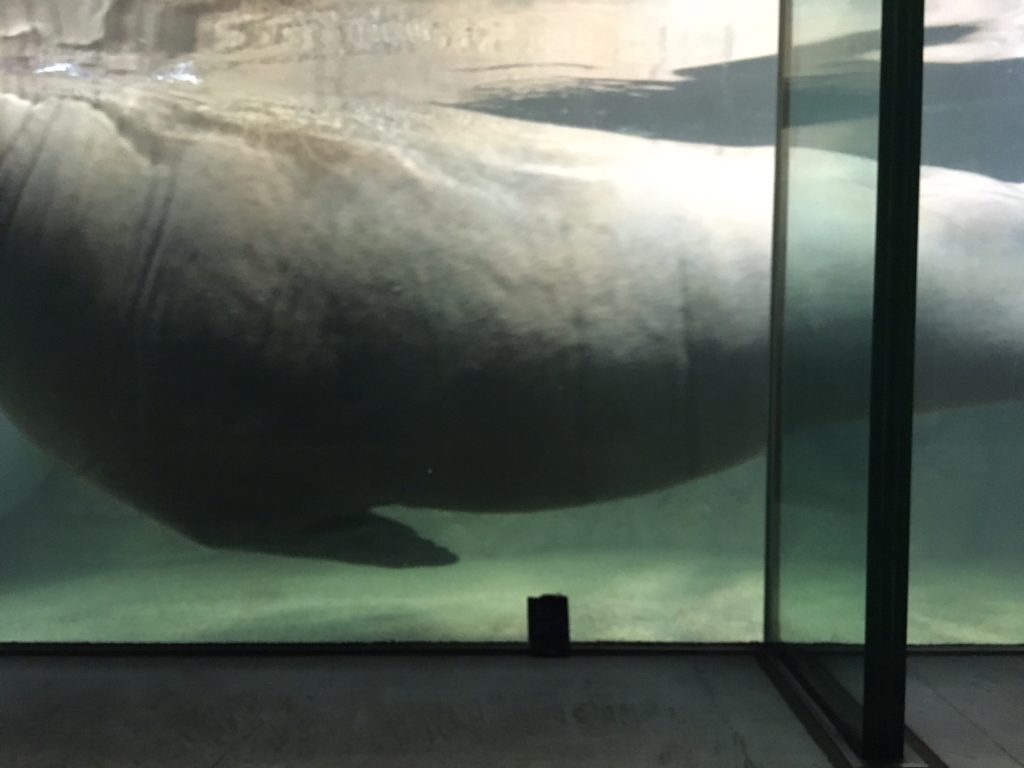 The aquarium is spacious, and there are some shops and eating places in the aquarium. It takes a couple of hours to go around, so make sure you have enough time.
Summary
Kinosaki Onsen is a hot spring town from the Heian era
If you are from Kansai, stop by Takeda Castle!
In most cases, if you stay at Kinosaki Onsen, you will get free outside hot spring!
Shinzan Rakutei is recommended if you want to save on accommodation expenses, and Nishimuraya is recommended if you want to enjoy a great time! If you don't care about the price, try eating a crab!