The warm season begins with a beer garden! Isn't there a lot of people?
The start of the beer garden is about May or June every year, but this season is vacant and there are few lining up to pour beer, so it is actually a recommended season.
There aren't many people, there's full food, beers, and it's great if you can drink it in the shiny beer garden.
This season, I actually went to such a beer garden, so I would like to introduce some good points and points to be aware of.
If you want to enjoy a beer garden in Osaka, ANA Crown Plaza Hotel is recommended
I live in Osaka, but I heard that there is a beer garden to be renewed and went to ANA Crown Plaza Osaka.
ANA Crown Plaza Hotel is a nationwide hotel operated by the ANA affiliate of the airline. Osaka is located in Dojima.
私は大阪在住ですが、この度リニューアルするビアガーデンがあるとの話を聞きつけて、ANAクラウンプラザホテル大阪に行ってきました。
ANAクラウンプラザホテルは、航空会社のANA系列が運営している全国展開のホテルで、大阪は堂島にあります。
▼Location of ANA Crowne Plaza Hotel OsakaANA↓↓↓

A beer garden is held every year from mid-May to mid-September. It has indoor and outdoor seating, and serves international cuisine in buffet style.
Let's see what kind of beer garden it is.
●Lobby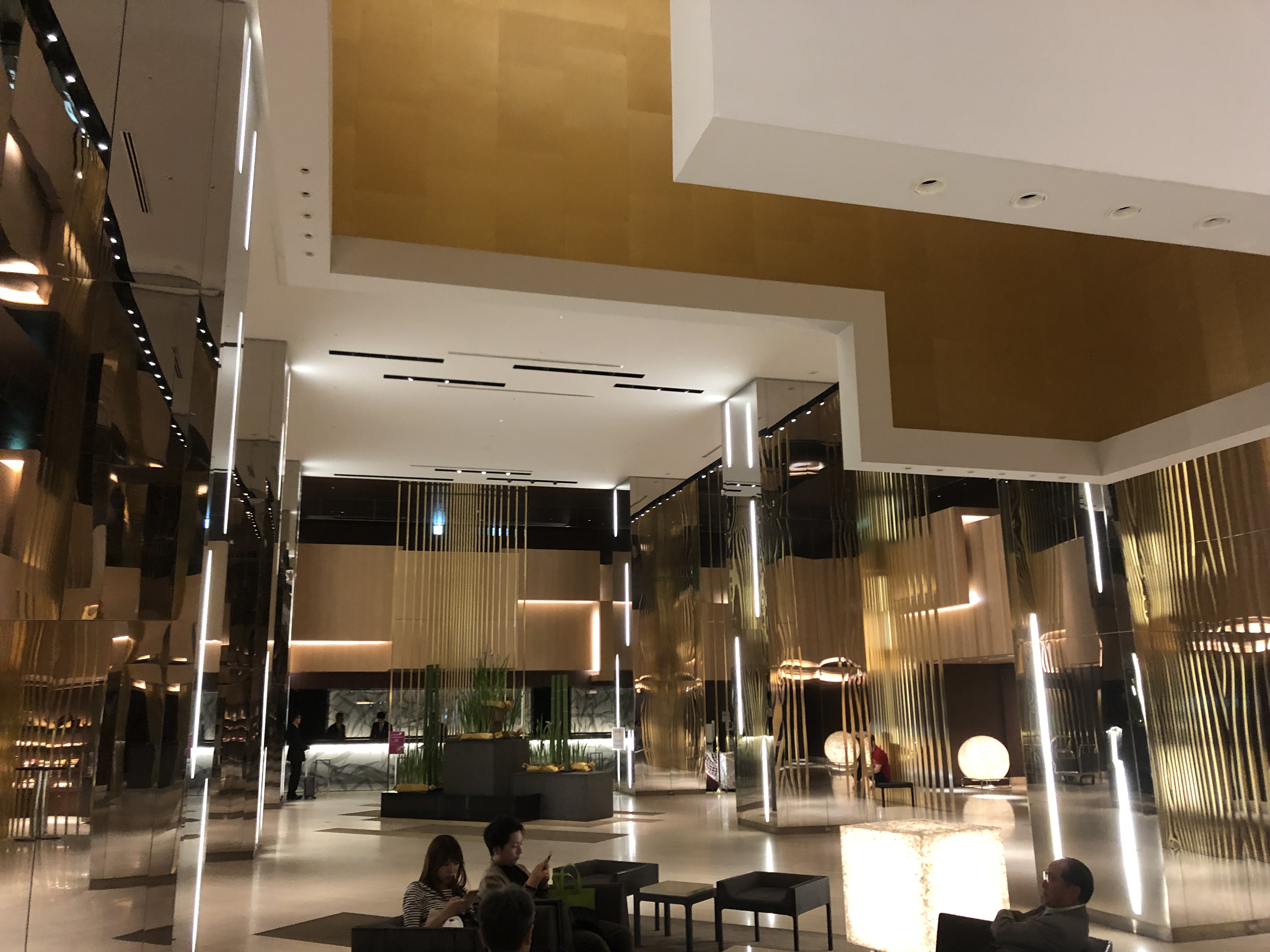 From the elevator in the first floor lobby, head to the 5th floor with the beer garden. If you do not know the position of the elevator, ask the reception at the lobby to tell you.
▼elevator
You can move to the 5th floor from this elevator.
● Beer garden
The beer garden at ANA Crowne Plaza Osaka has both outdoor and indoor seats, which can be selected at the time of booking.
I would like to choose an outdoor seat because it is a beer garden, but if it is rainy or chilly, it is better to choose an indoor seat.
▼Outdoor seat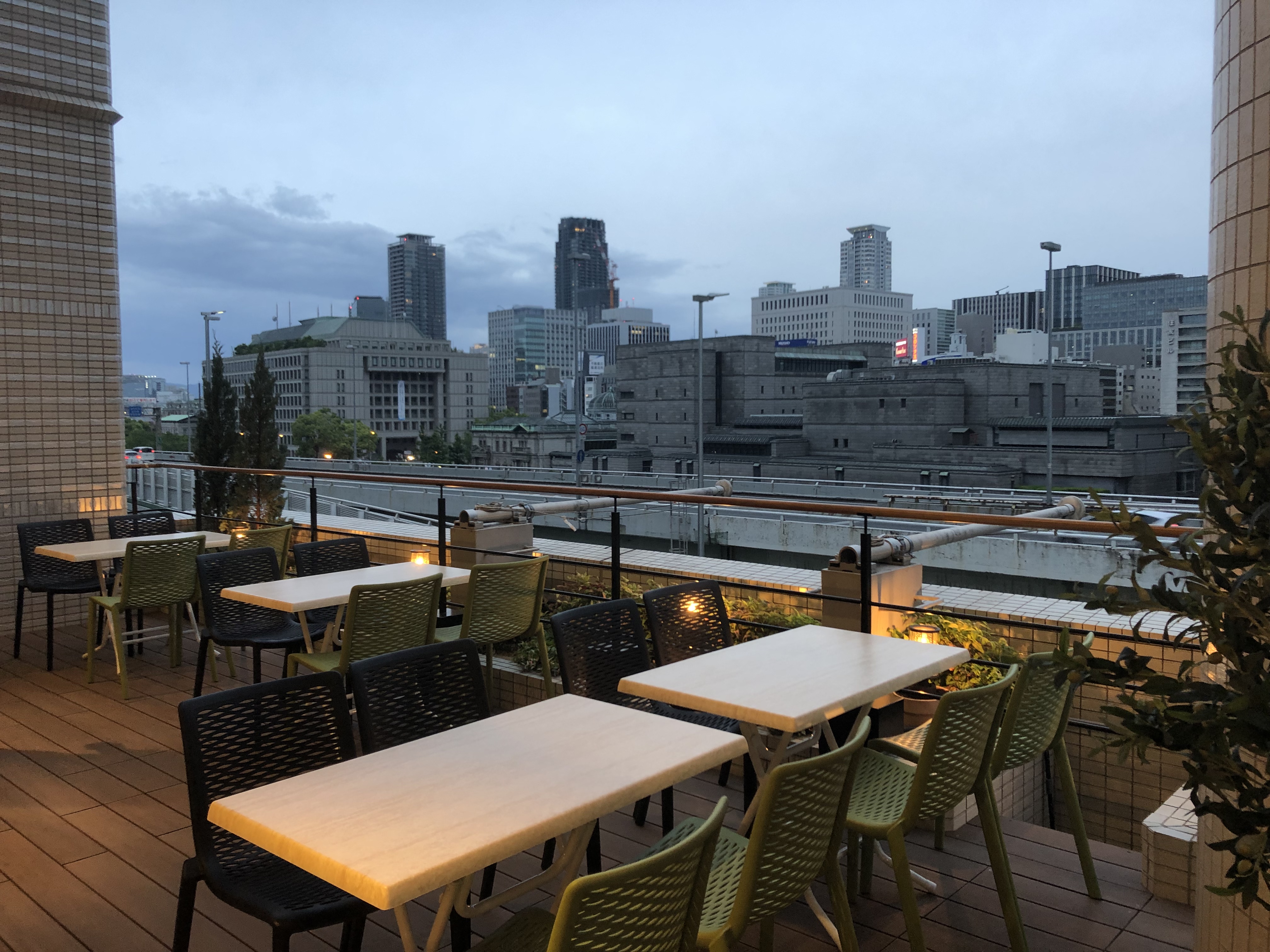 ▼indoor seats

The beer garden, which has just opened, is very recommended because it has few people, is not noisy and has a lot of food.
It seems that the beer garden at ANA Crown Plaza Hotel Osaka is quite popular, but when it opened it was not half full.
● Drink
Beer is available in Super Dry, Pale Ale and Golden Ale by Sumida River Brewing, and can be poured automatically.
Regarding super dry, you can choose the normal method of pouring from above the mug, or the method of pouring from below the mug called tornado.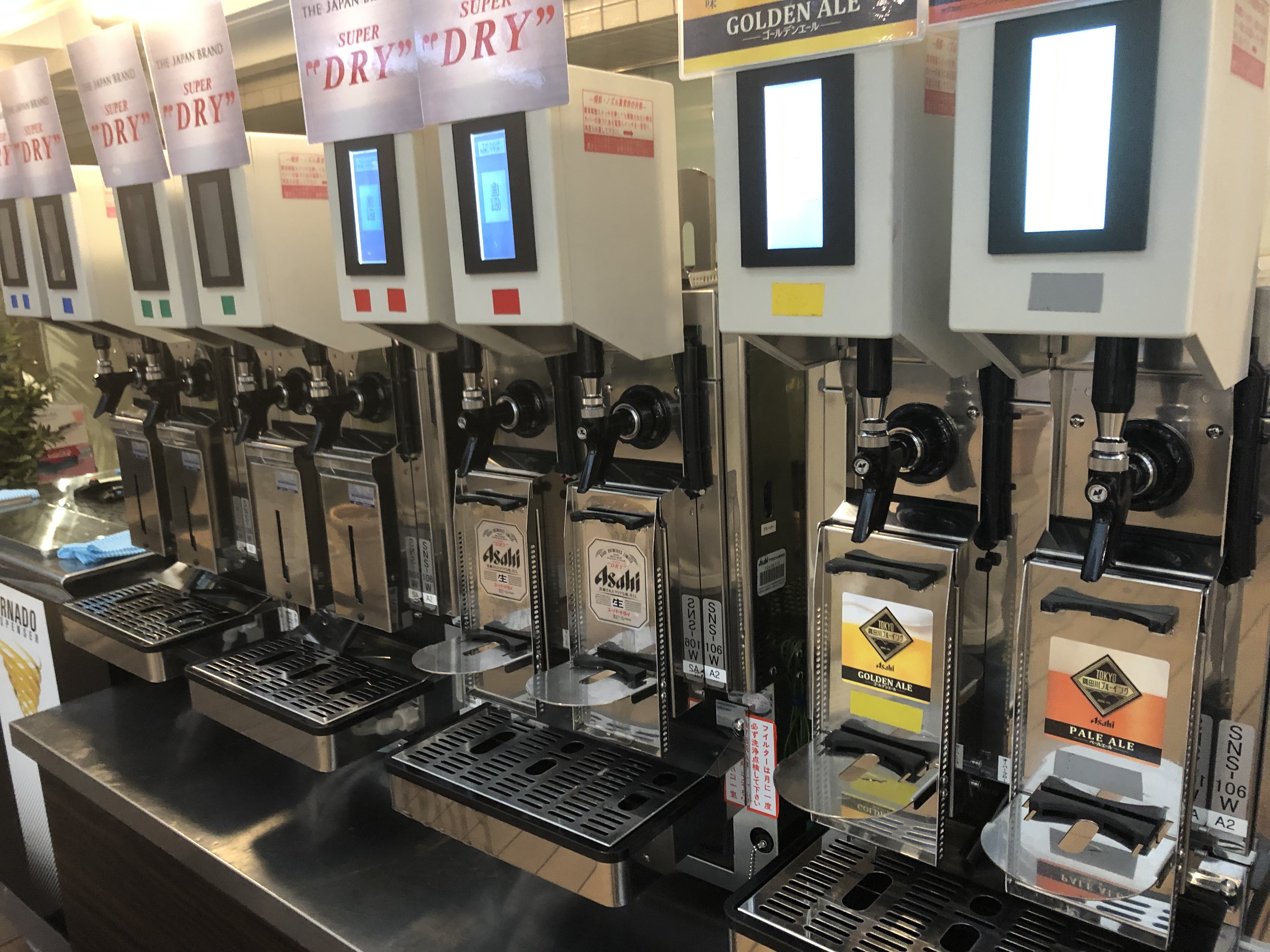 There is also a self-contained corner where most liqueurs and liquors are placed for making cocktails. There are some recipes so you can make delicious cocktails.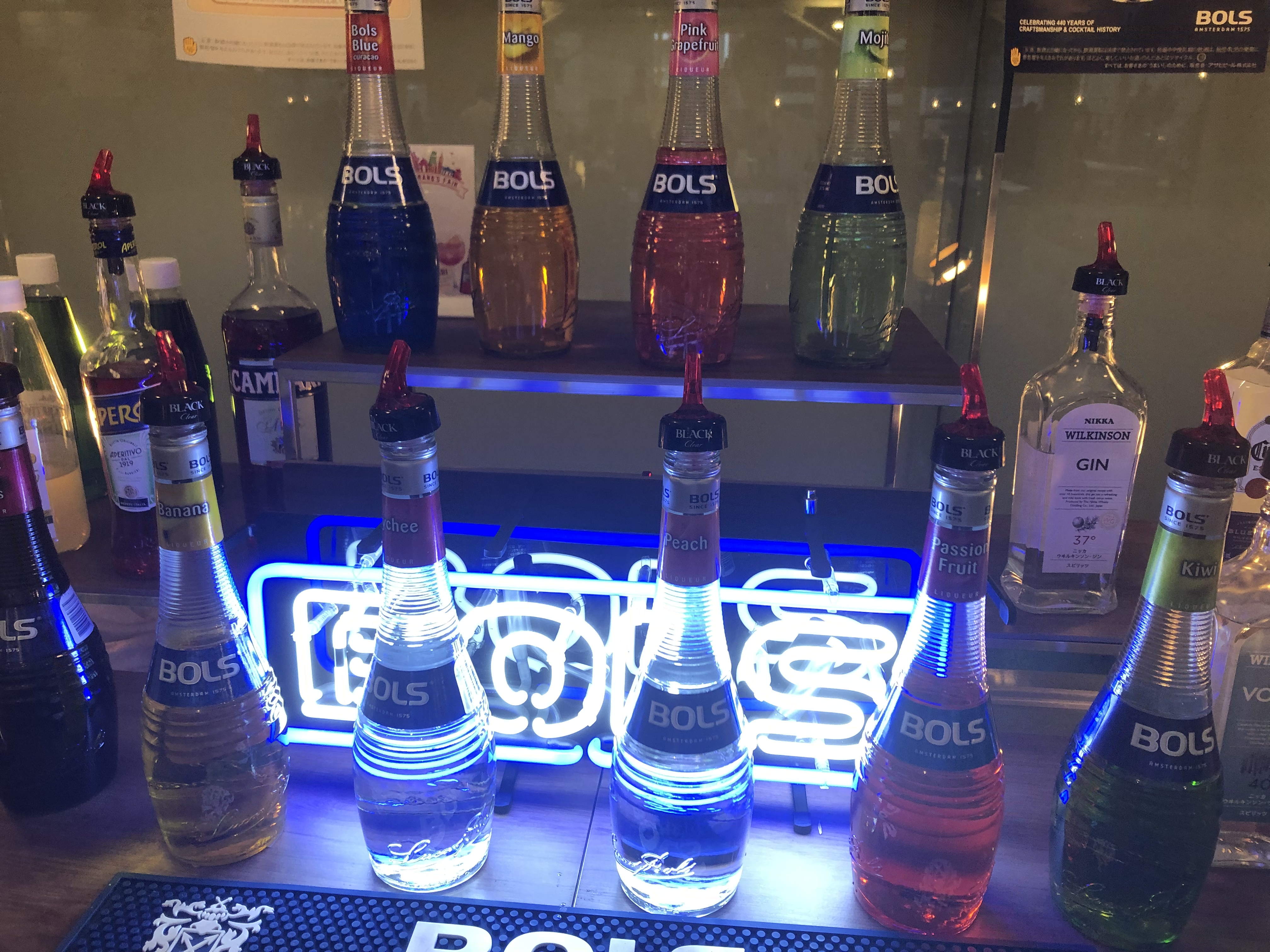 In addition, highball, shochu, and champagne are also available, and the types of drinks are much more substantial than in a normal beer garden.
However, since there are not many beer servers, there is a concern that it may be necessary to line up to replace it when it gets crowded.
● Cooking
The food is roughly divided into two corners. One is a buffet-style corner where you can take the finished food, and the other is a "live kitchen". where you can prepare food on the spot if you order the ingredients.
◯ Live kitchen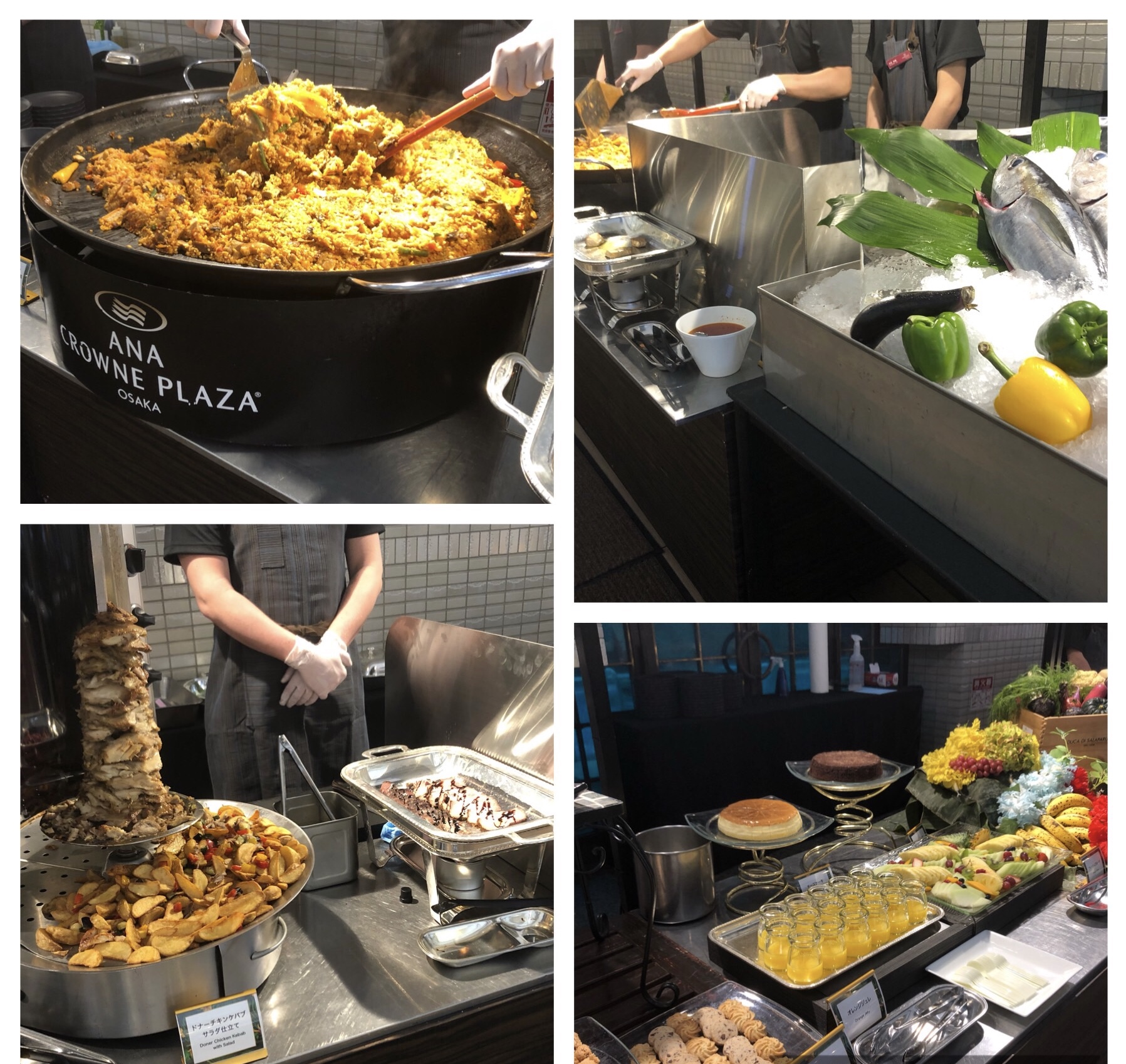 There are many dishes such as pork bone ramen, paella, kebab, etc. It is recommended because it tastes good. (Paella was a little bit too much …)
◯ Buffet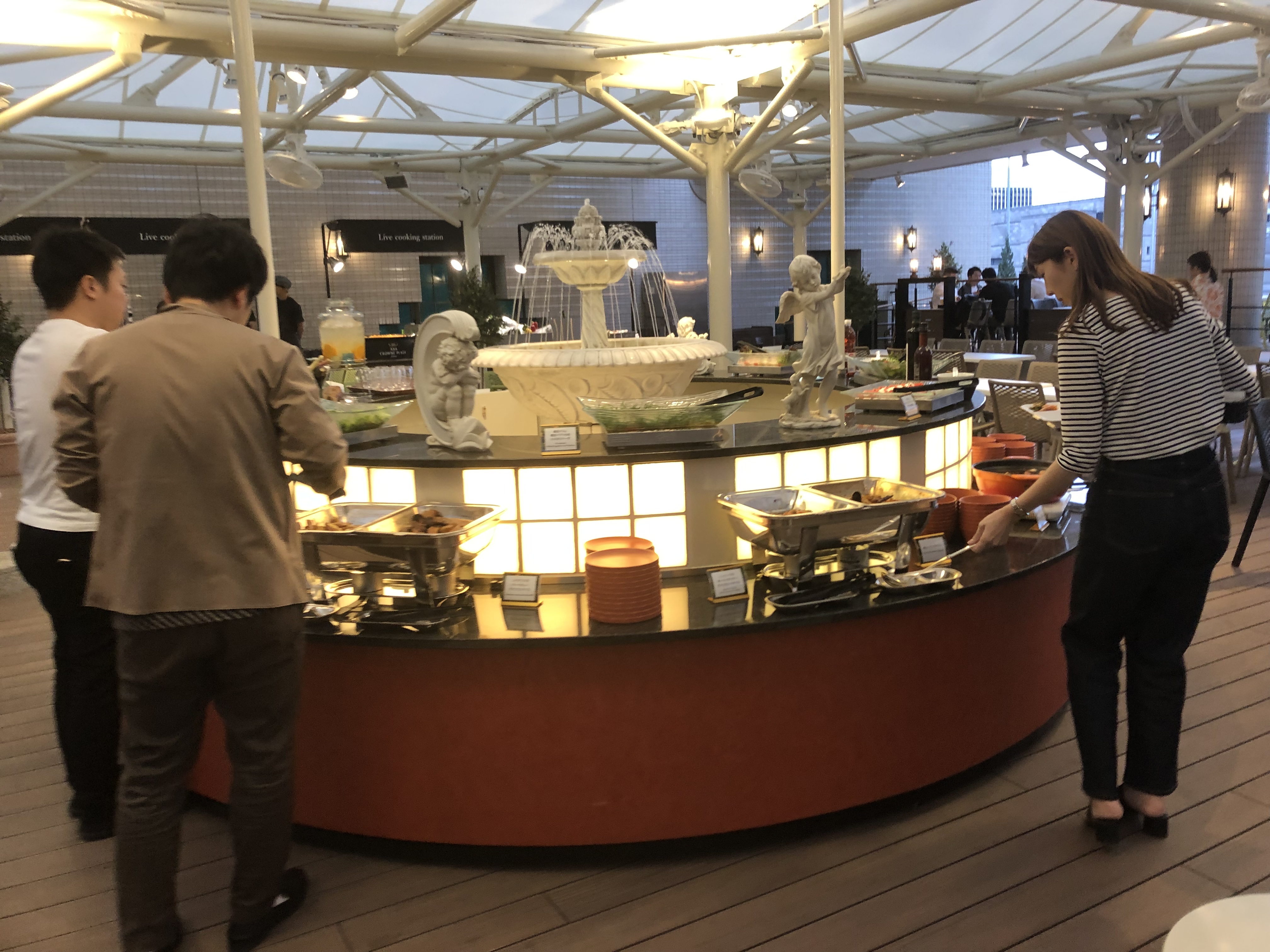 There are dishes from all over the world. As for the taste quality, the ANA Crown Plaza Hotel is the highest quality.
There are plenty of types such as oden, lasagna, cobb salad, chicken sweet and sour sauce, and it is also good to replenish as soon as the amount becomes small.
* Please note that the beer garden at ANA Crown Plaza Hotel Osaka is non-smoking, so please be careful not to smoke at your seat. There is a stair that goes up near the outdoor seat. Then, you will find a smoking area .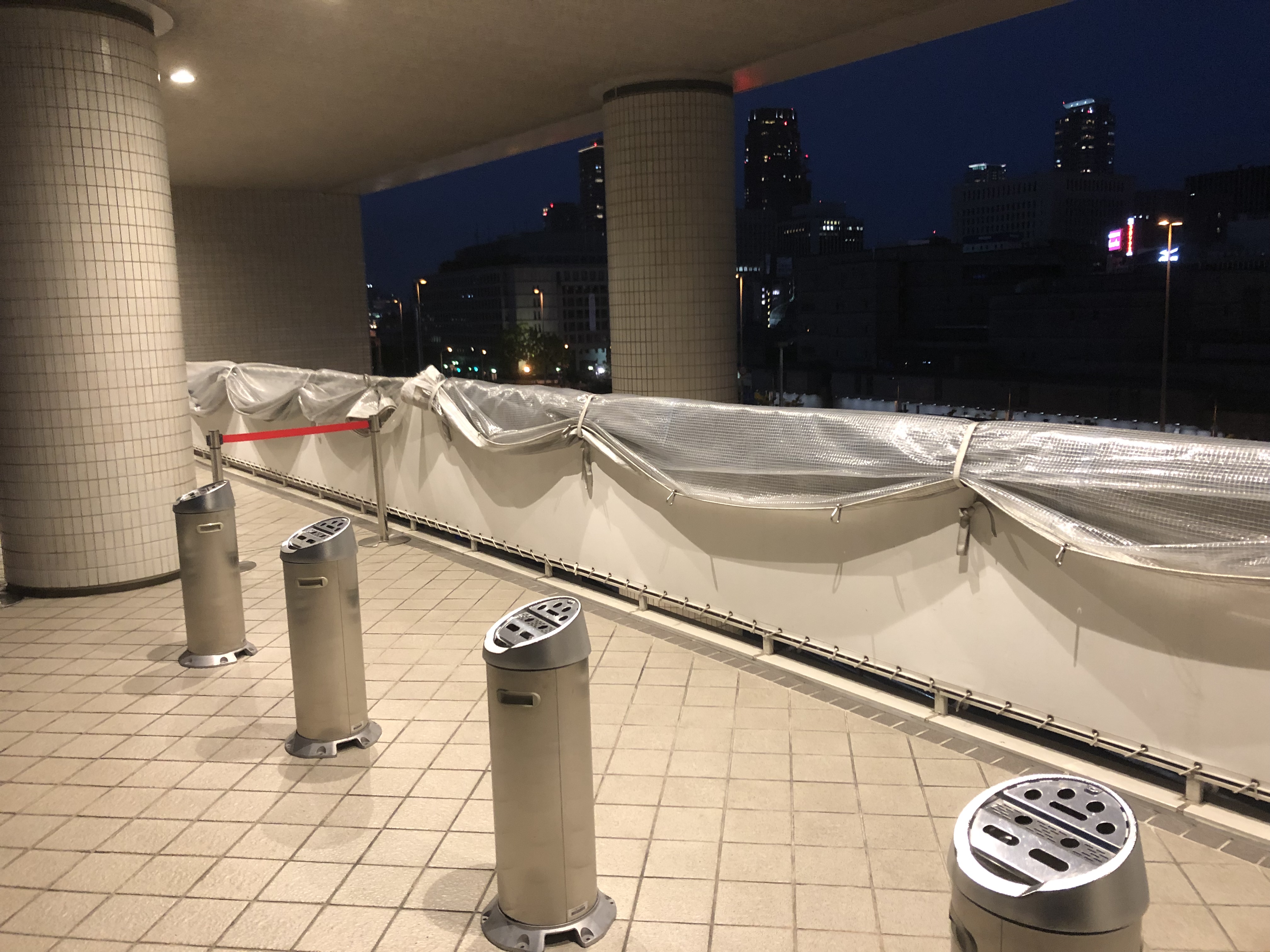 Reservation
The beer garden at ANA Crown Plaza Hotel Osaka is basically reserved. You can make a reservation from the official website, but discounts apply under the following conditions. (Price 6000 yen)
● Credit card payment: 5800 yen
● Reservation up to 21 days before: 5500 yen
● Reservation up to 45 days before: 5000 yen
If you know the schedule, it is better to make a reservation in advance. To be honest, I think it is worthwhile to add a little money and drink alcohol while eating delicious food rather than drinking alcohol with a not so delicious fried food in a beer garden of about 4000 yen.
I want to go to a rich beer garden! If you think, please go to the beer garden at ANA Crowne Plaza Osaka once.
I also recommend the beer garden at ANA Crowne Plaza Kyoto!