Osaka has many BBQ house. I like baked Ox tongue and finally found the restaurant to serve the best one at Osaka. The name of restaurant is "Tatsumi", this is rarely known even by local people. 
BBQ house "Tatsumi" in Osaka serves the best Ox tongue
Tatsumi locates at Taisho-ku. This is about 10 minutes from Osaka station by Osaka loop line. Tatsumi is a little bit far from the Taisho station but we can go by bus in 10 minutes. (If we go by foot, it takes about 40 minutes.) 
▼Appearance of Tatsumi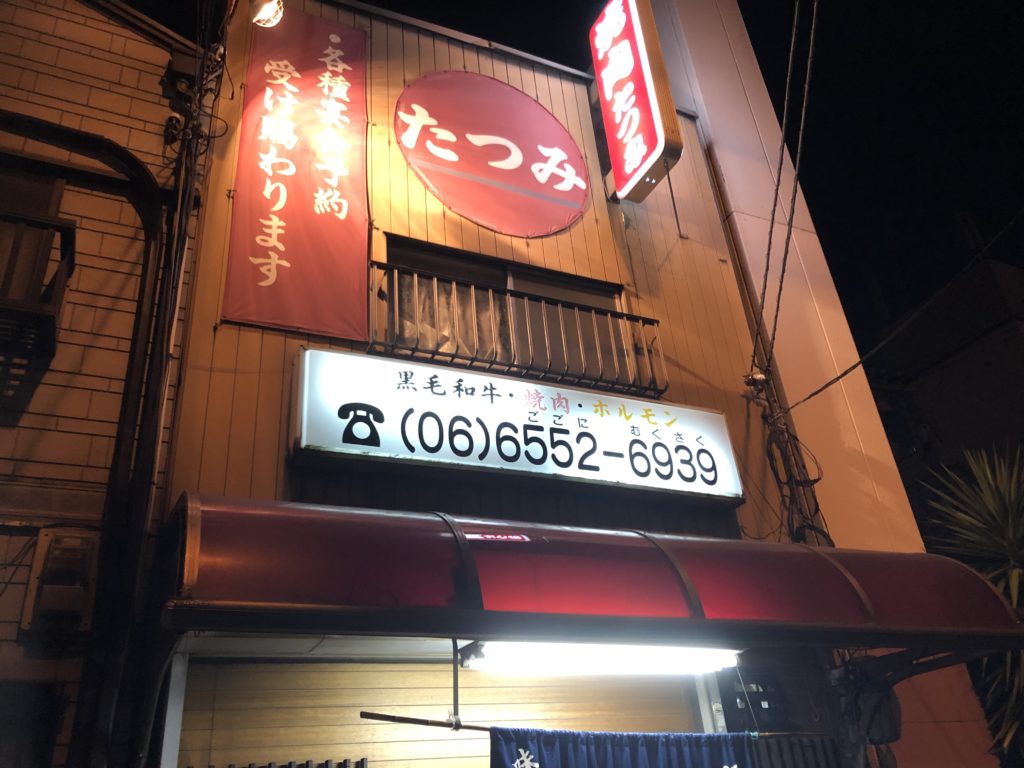 It looks like ordinary Japanese-style BBQ house… Into BBQ house.
There are about 10 counter seats and 4 table seats for 4 people in the restaurant.
Atomosphere in the restaurant is like old-fashioned BBQ house but I like this atmosphere.
▼Inside of Tatsumi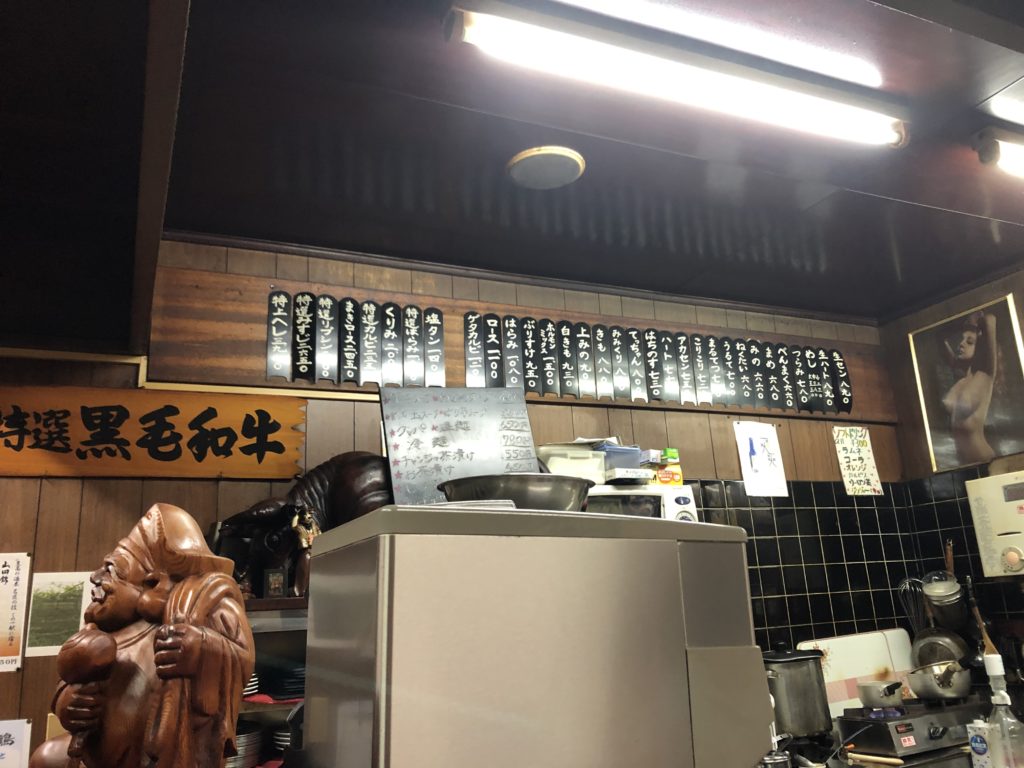 At first, We had homemade"Kimchi"
▼homemade"Kimchi"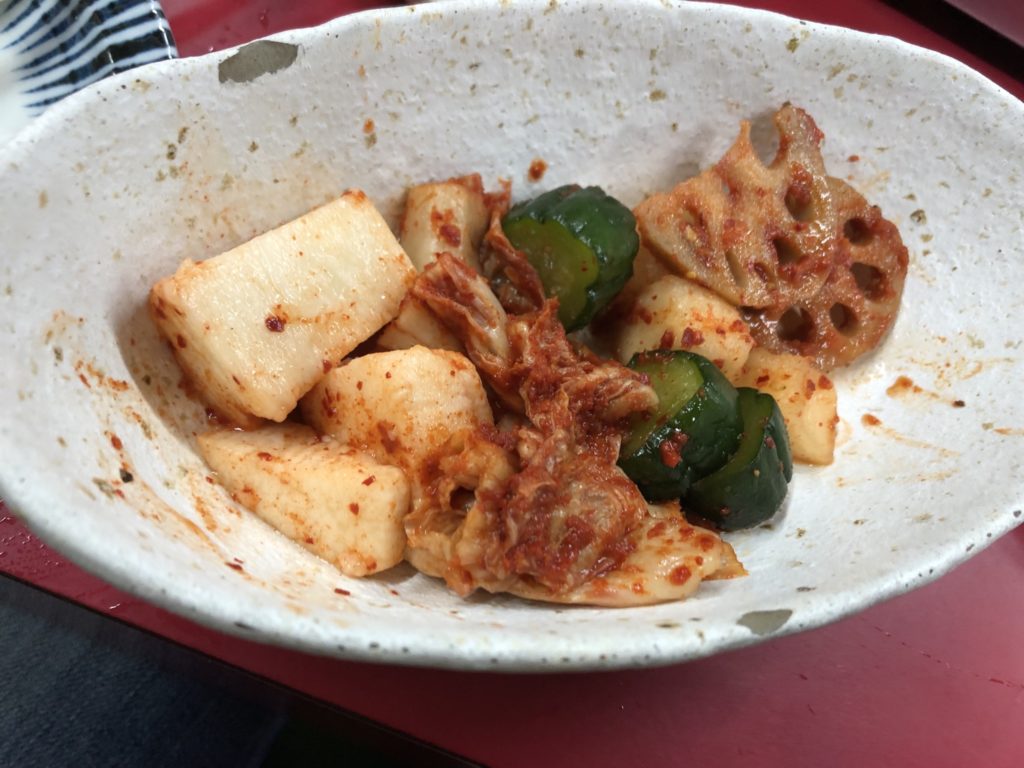 This is a little bit spicy but very tasty due to slight sweetness. To eat next menu is my objective to come to Tatsumi!This is "Special leek salt ox tongue"!(It is secret menu. We can find "salt ox tongue" on the menu board but it is not "Special leek salt ox tongue".)
▼"Special leek salt ox tongue"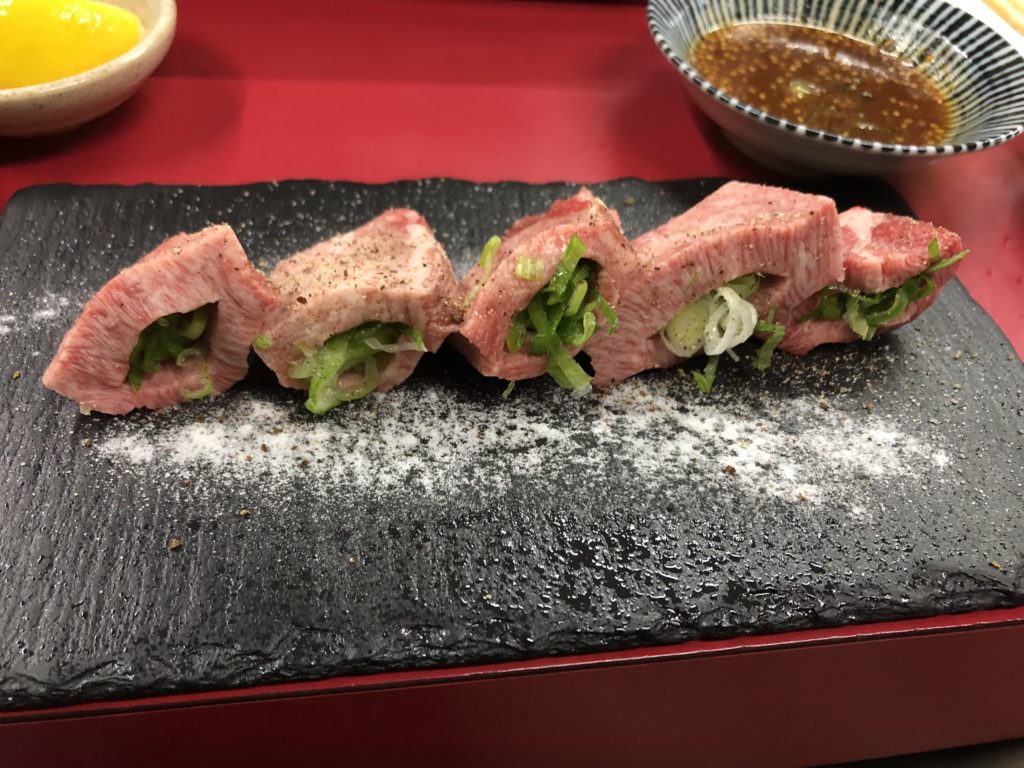 We baked it in a short time. It's a tender beef and has a big meat juice!I think this is what the best ox tongue!
▼"Special leek salt ox tongue"(2)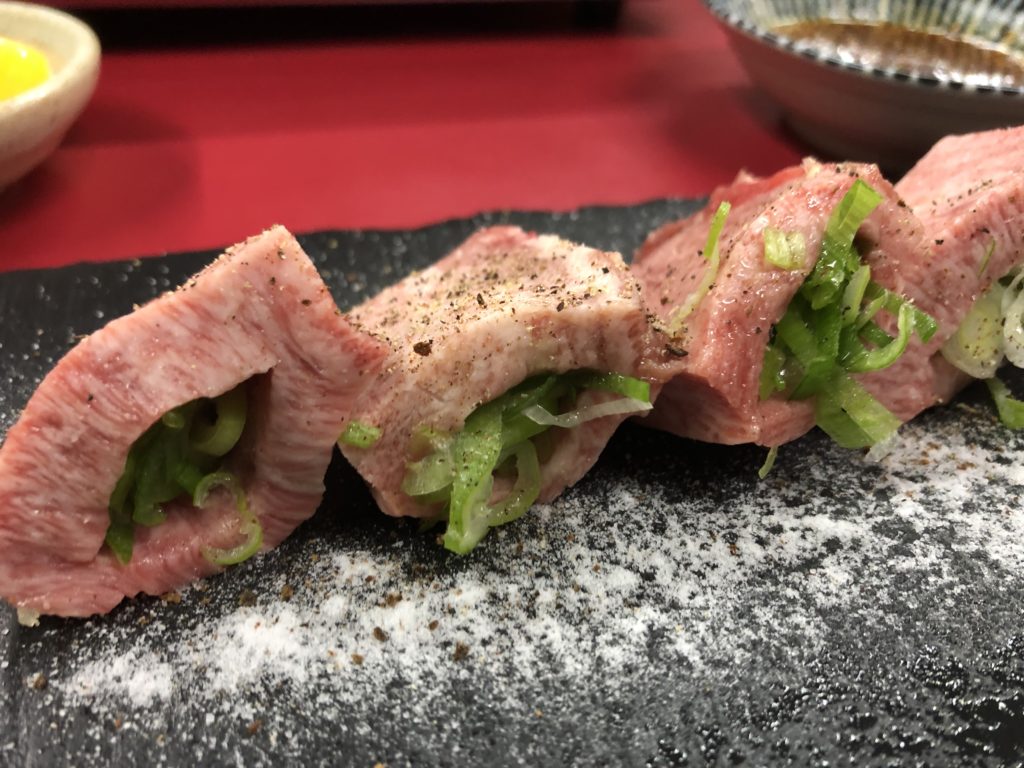 I also ate outside skirt and fillet. These are  so tasty too!
▼fillet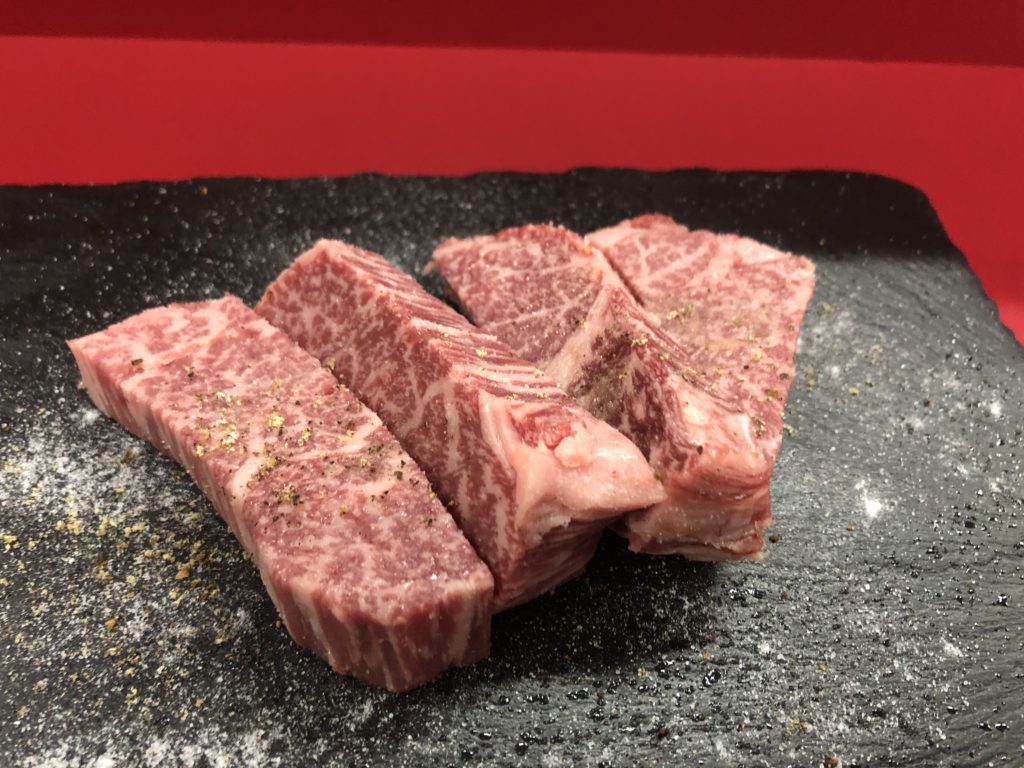 Fillet is so tasty but a little bit expensive(3500yen). 
▼Outside skirt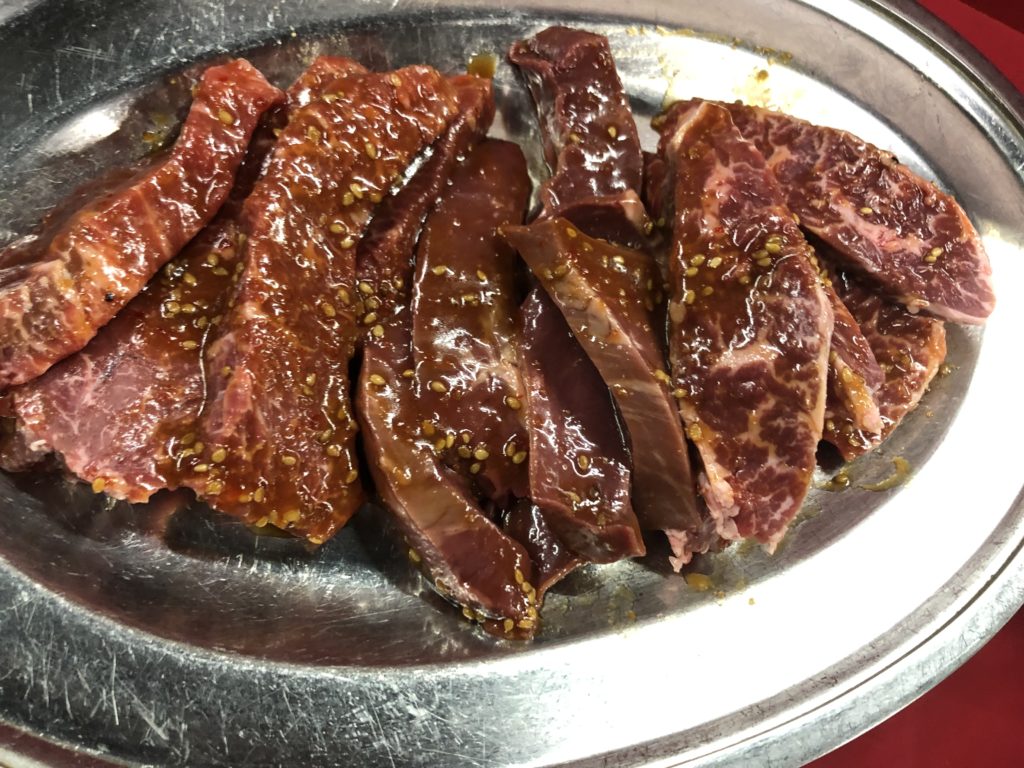 I think secret of delicious of Tatsumi's meat may not be only fresh meat but also sauce. The sauce has a faint sweetness, and this goes well with meat.
Summary
Tatsumi is rarely known BBQ house but very tasty. I think this is the best in Osaka. If you like meat low in fat, Tatsumi's meat will be the best for you.