The Niyodo River, located west of Kochi City, is creating a secret boom. The transparency of water is beginning to be improved on Instagram etc. as it is one of the best in Japan, and it is being published in tourist magazines and websites that are familiar with Kochi.
Access is only by car, not by train. You can arrive from Kochi city with Harimaya Bridge in about 1 hour. I went during the Bon Festival, but the road was relatively empty, probably because it was not famous nationwide.
Niyodo Blue is a healing spot in Kochi!
I recently learned from a local network in Kochi that there was a teahouse secretly popular upstream of the Niyodo River, so I went there. (My wife is from Kochi)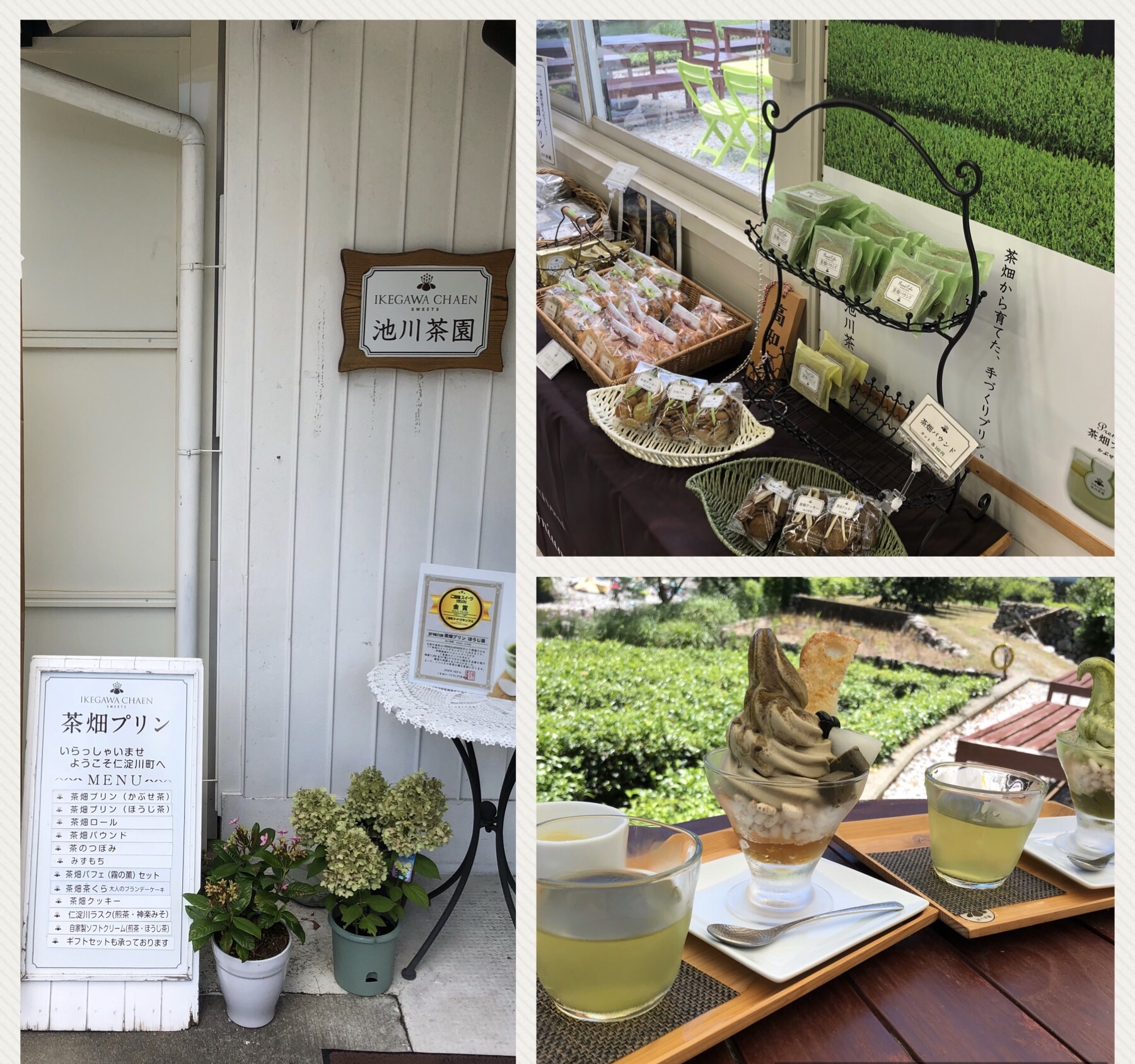 Ikegawa Tea Garden is a sweets workshop dedicated to tea, launched by a tea farmer in the Ikegawa district of Niyodogawa-cho, Kochi Prefecture. Niyodogawa is located in the center of the Shikoku Mountains. As its name suggests, it is a mountain town rich in nature, where the beautiful and majestic Niyodo River flows. It is a hidden land that is suitable for tea cultivation as it has a history of donating tea to the palace in the Edo period.

However, this delicious tea has historically been sold to the Shizuoka market as a crude tea (tea just before finishing) similar to tea production areas nationwide, so it has been highly evaluated by tea makers and other industries. For the general public, Niyodogawa tea was, of course, almost never known as Tosa tea.

As a tea farmer, Ikegawa is a place where you can enjoy authentic delicious tea and tea sweets with the hope that even a little as a tea farmer will know that there is also good tea in Kochi prefecture. Tea garden ".

出典:池川茶園HP:http://www.ikegawachaen.jp/concept/index.html
According to the homepage, the name is not famous because it is delicious tea but before finishing (before the product). The same can be said in any industry, but there is no real name for making intermediate products. In order for the company to complete the final product and sell it to the world, branding, distribution, quality assurance, etc. often do nothing even if the product itself is good. . .
But the fact that it is adopted in a famous place means that the thing itself is good! Ikegawa Tea Garden is also able to eat in and offers Hojicha parfait and Sencha parfait along with tea. They gave me a tea with a clear taste that matched the summer season and it was delicious.
The parfait ate two different flavors of Hojicha and Sencha, but the Hojicha flavor is refreshing and I personally like it. The Niyodo River flows right beside the Ikegawa Tea Garden, and you can enjoy parfaits and tea ordered by Eat-in while watching the Niyodo River.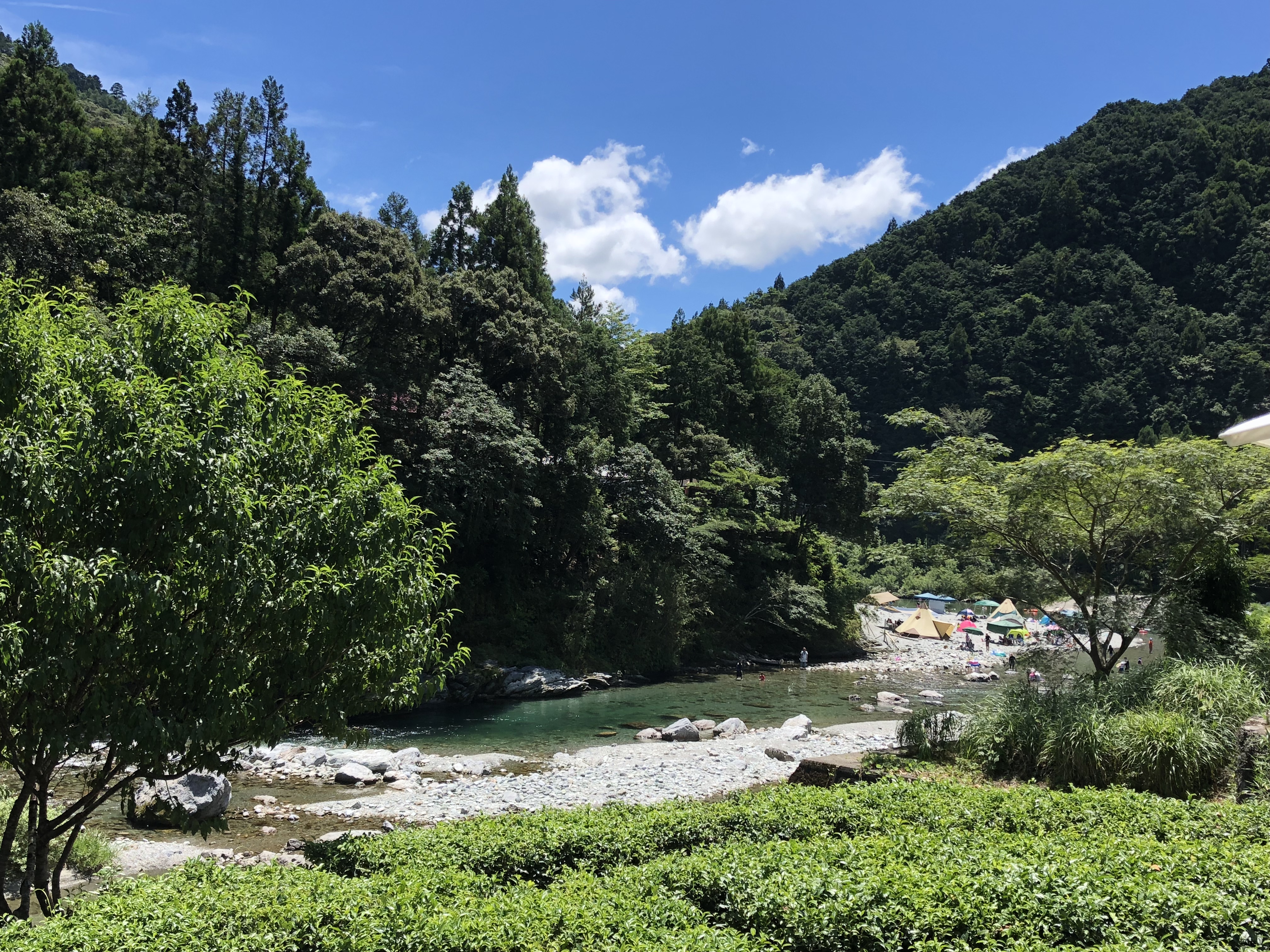 After enjoying the eat-in at Ikegawa Tea Garden, you can descend to Niyodo River in front of you.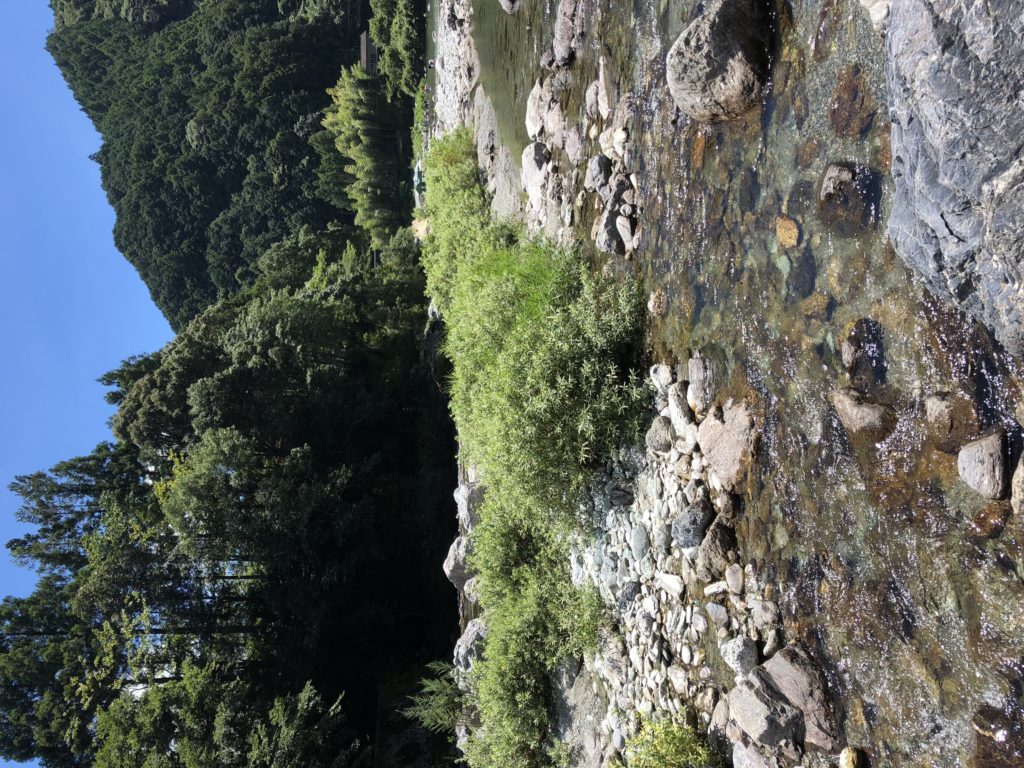 The water is too clear. I have never seen it.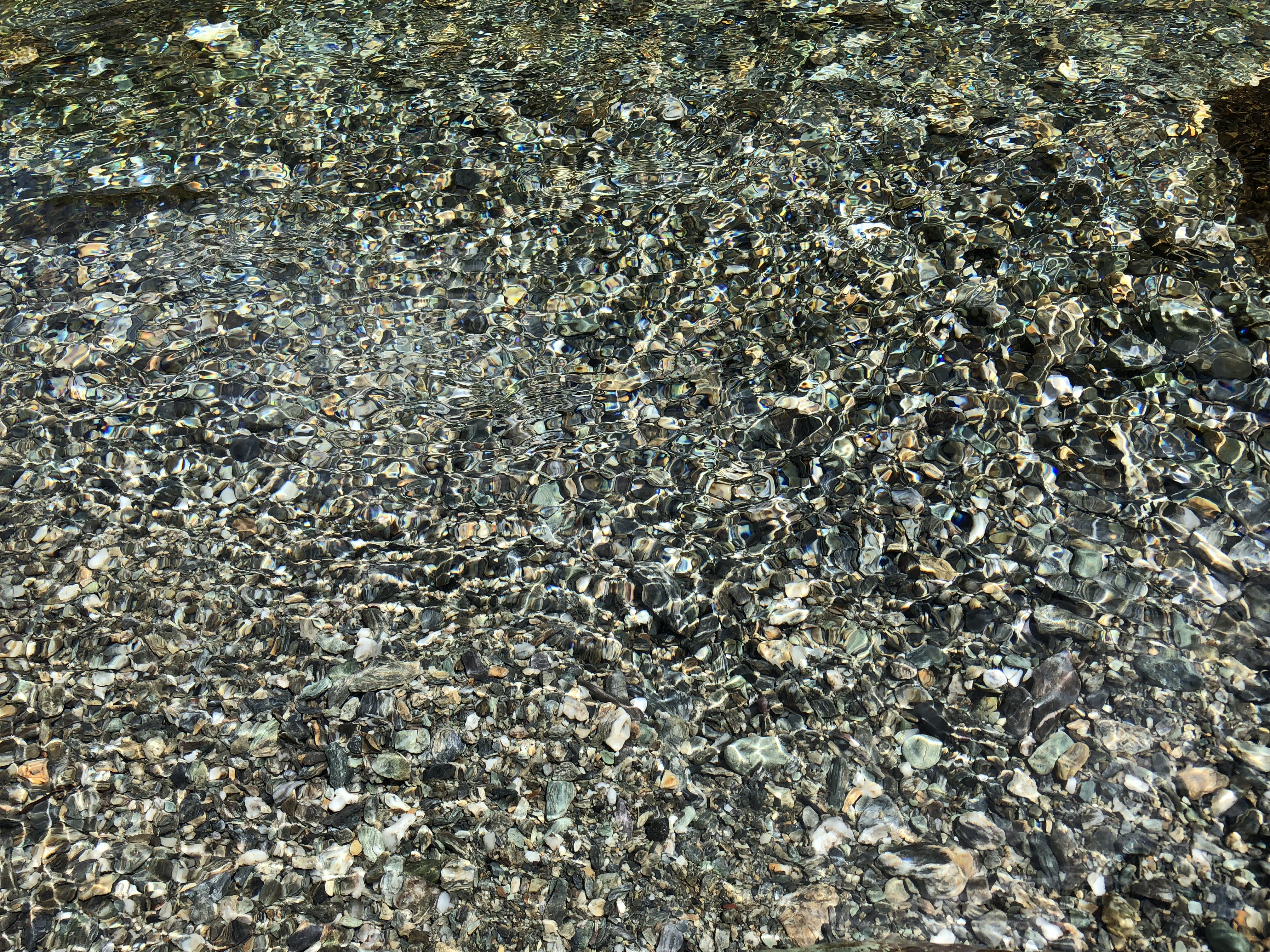 The water is so clear that you don't know what the image is. (The water surface of the river was taken with a smartphone close-up.) Some campers are busy as a hidden camping spot in summer.
SNOW PEAK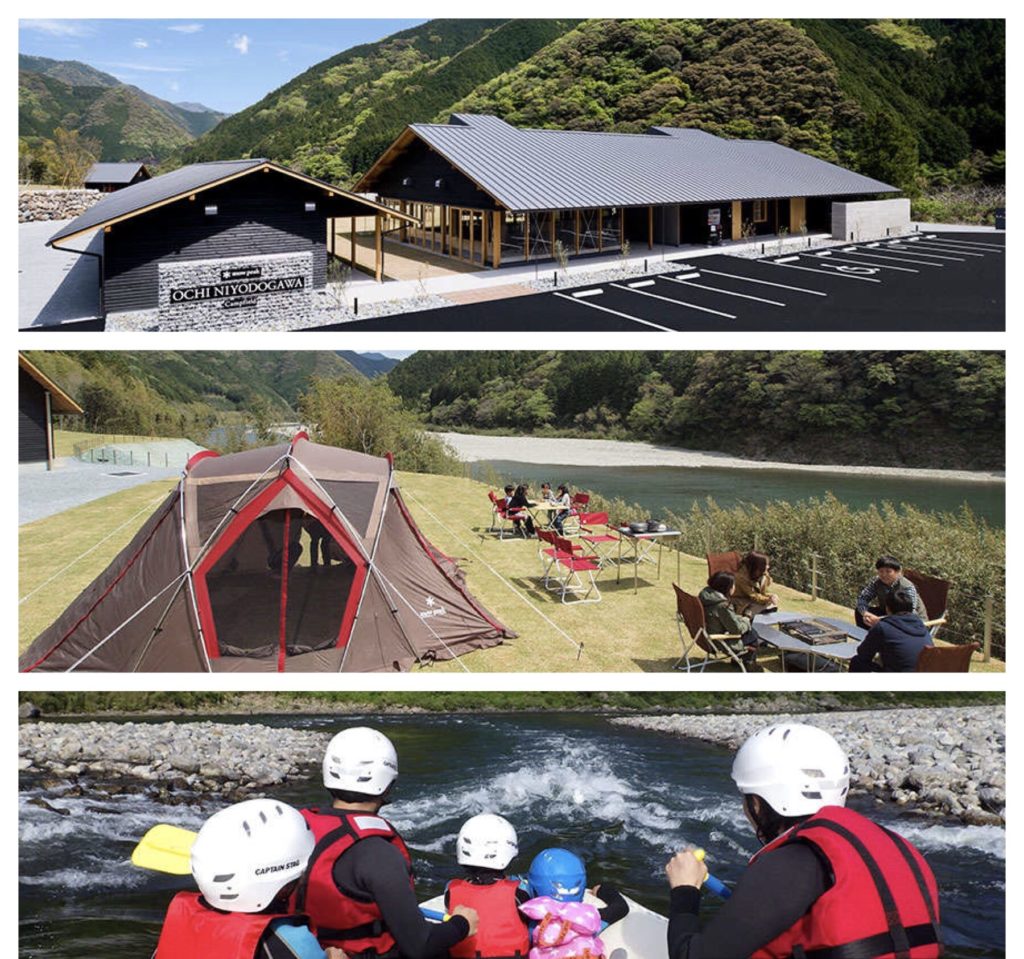 出典:SNOW PEAKおち仁淀川 HP:https://sbs.snowpeak.co.jp/ochiniyodogawa/
Finally, from April 2018, Snow Peak, which is famous for camping equipment, started operating a campsite where you can rafting in Niyodogawa under the name "Snow Peak Ochi Niyodogawa". Nobody knows if you are a mountain climber, SNOW PEAK. Even those who do not climb, have you ever seen a stylish mug?
It is a beautiful campsite with toilets and showers, so if she or her wife likes the outdoors and stays at the camp, it is recommended! The Niyodo River is becoming famous even on Instagram, so you may not be able to make reservations without going early.
Hotel
SNOW PEAK is a reliable property, but if you like the outdoors but you like ordinary inns and hotels, there is only one nearby hotel that you can recommend. (That is, there is only a place where you can stay around) It is "Tosa Washi Craft Village QRAUD" which is about 10 minutes drive from Ikegawa tea garden to Kochi city side.


出典:土佐和紙工芸村QRAUD HP:http://www.qraud-kochi.jp/
There is a sauna, a cold bath as well as an indoor bath and an open-air bath. Niyodogawa has a smell that will become a popular sightseeing spot in the future, so we recommend that you go in the vacant now.