The most used airport in Hokkaido is New Chitose Airport. Good access from New Chitose Airport is Sapporo, Tomamu, Kitahiroshima (Very cheap Outlet Mall).
Hokkaido is very large, with limited access within one hour from Sapporo. Otaru is located in a place that can be accessed from Sapporo by car or train in about 40 minutes. It is a convenient sightseeing spot where you can go a little since you have a little time during your stay in Sapporo. Otaru is roughly known for its sweets, glass and seafood, and is well-known. (Music box is okay)
Here are some recommendations.
Otaru sightseeing summary
Sweets
Otaru has many confectionery shops that are famous in Hokkaido. It is a mystery why Otaru is like a mecca of sweets, but it is perfect for souvenir search.
Rutao (read from the reverse …)
It's like a gag when you know it, but it's a good naming that tells you that Otaru originated. Double Fromage cheesecakes are one after another. It is better to eat it locally, but if you want to eat it at home right now you can buy it from amazon.
Rokkatei
Marusei butter sand! It is a famous confection nationwide, but its main store is Obihiro and not Otaru. However, there are cases where products limited to Otaru stores may be placed, so if you go to Otaru it is a must check! It is cheaper to get it at the Hokkaido fair of the department store in your area, but if you want to eat it right now you can get it on the web.
Kitakaro
---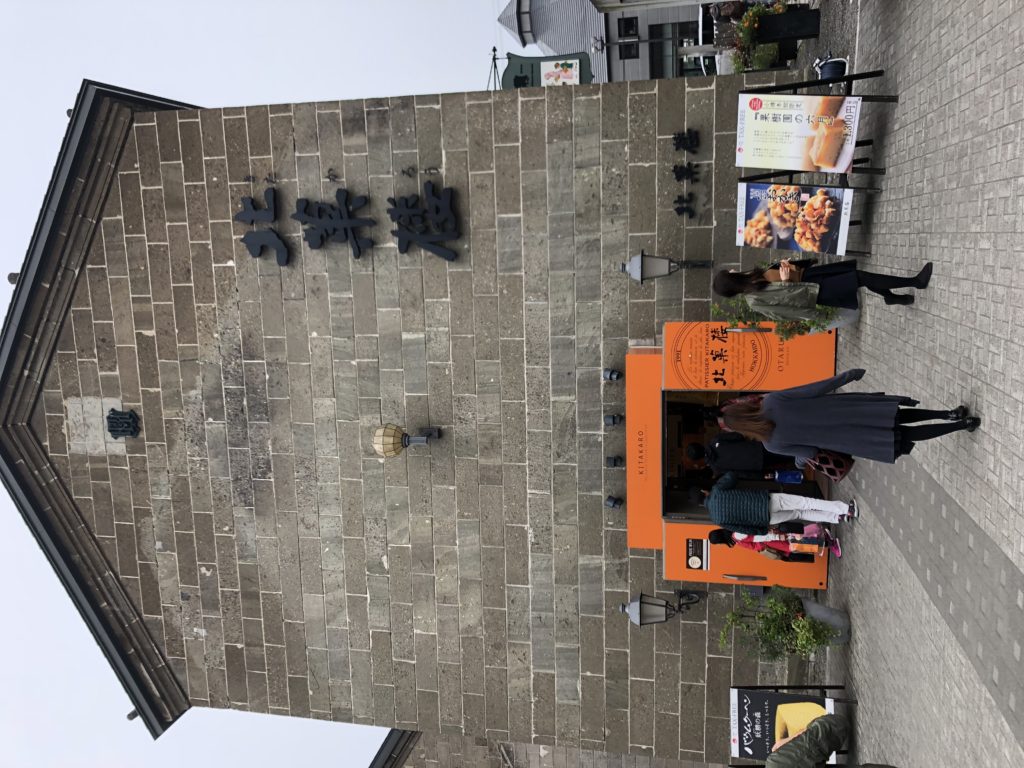 Speaking of Kitakaro, Okaki! There are various lineups such as octopus taste and sea urchin taste. The main store is not Otaru, but if you want to buy souvenirs in Otaru, it is a must-visit shop. You can't see it at the product exhibition, but if you want to eat it right now, you can buy it from the web.
Glass
Kitaichi-Glass
If you go to Otaru, Kitaichi Glass! Kitaichi glass facets are very well designed and have many enthusiasts nationwide. Perfect for whiskey glasses!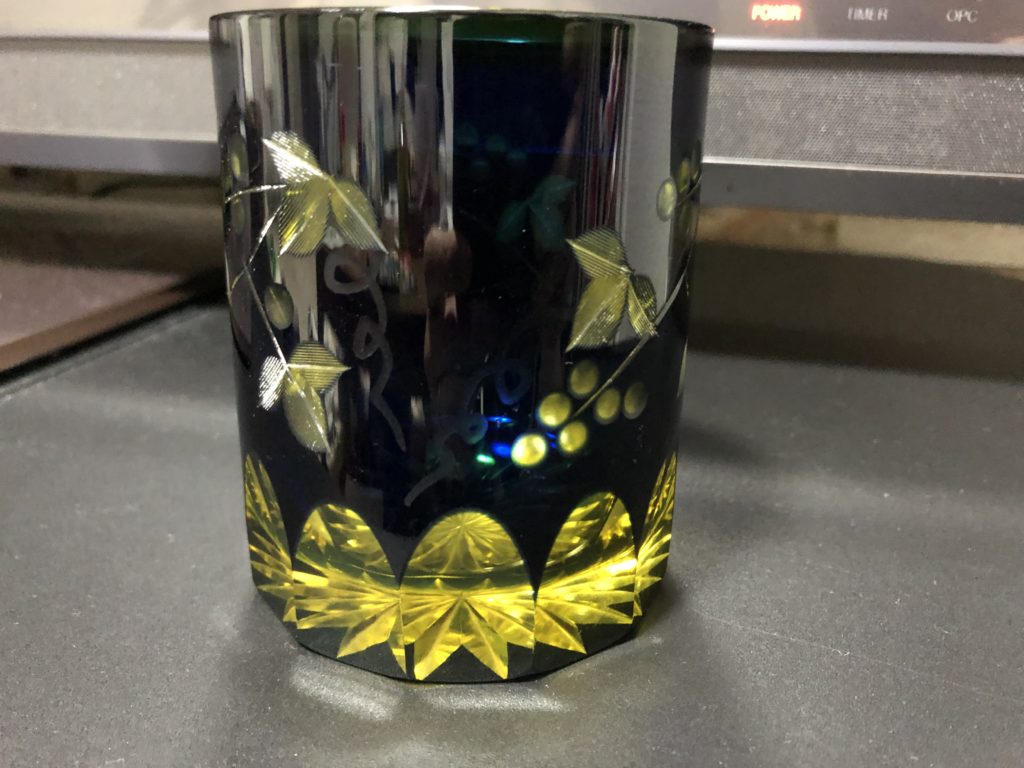 In addition, there is a convenient soy saucer called "soy sauce that does not drip." The spout structure is special, and the soy sauce jar that prevents dripping is an original product of Kitaichi Glass.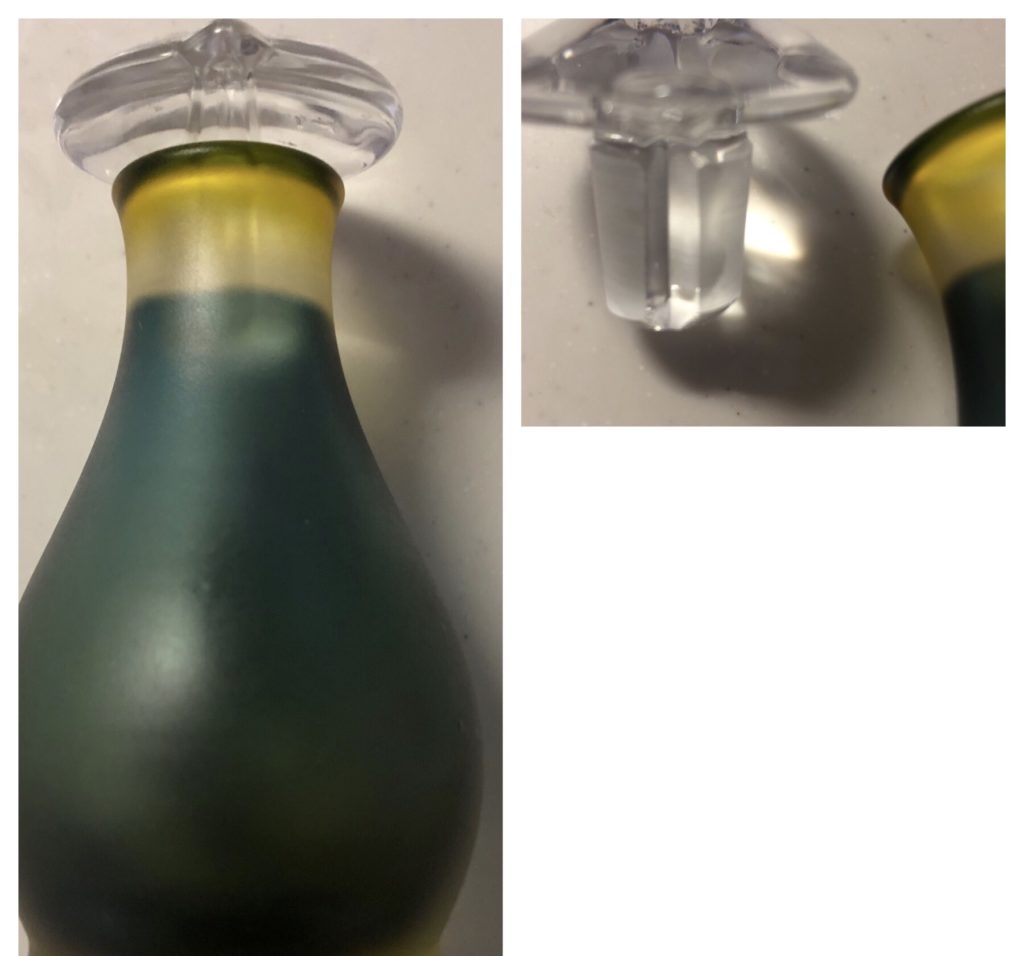 You can search for your favorite design locally, but you can buy it on the web if you want it now.
If you like dogs, there was a cute dog hanging! It was expensive and I could not buy it ↓ ↓ ↓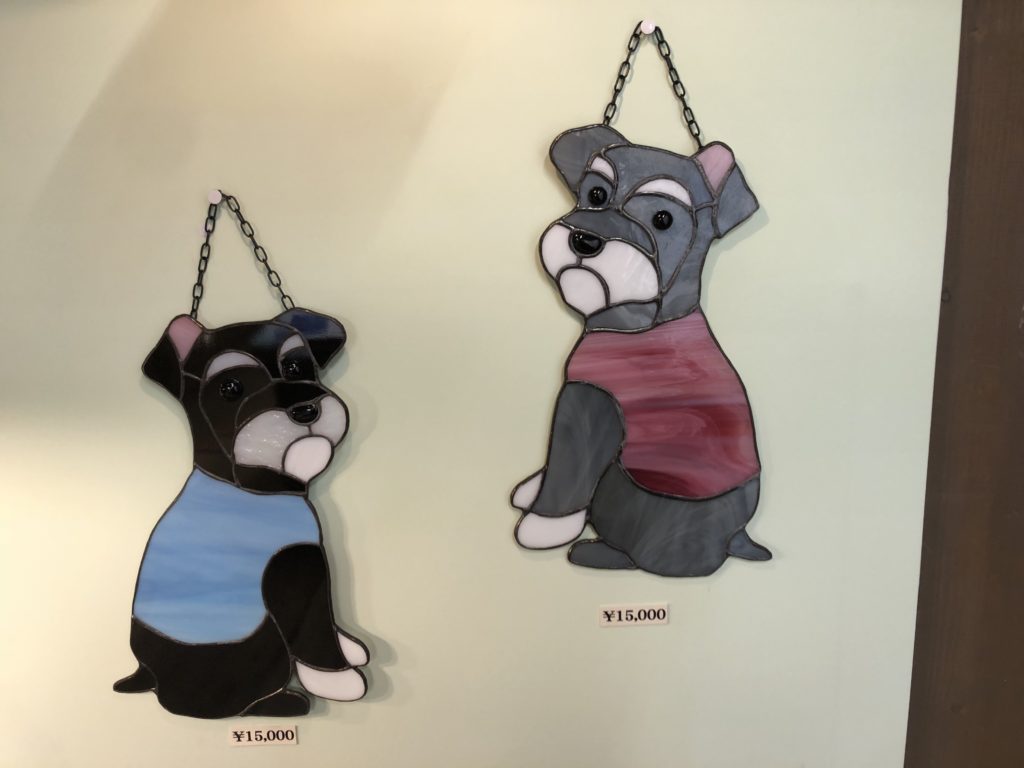 Cuisine(Sea food)
Sankaku Market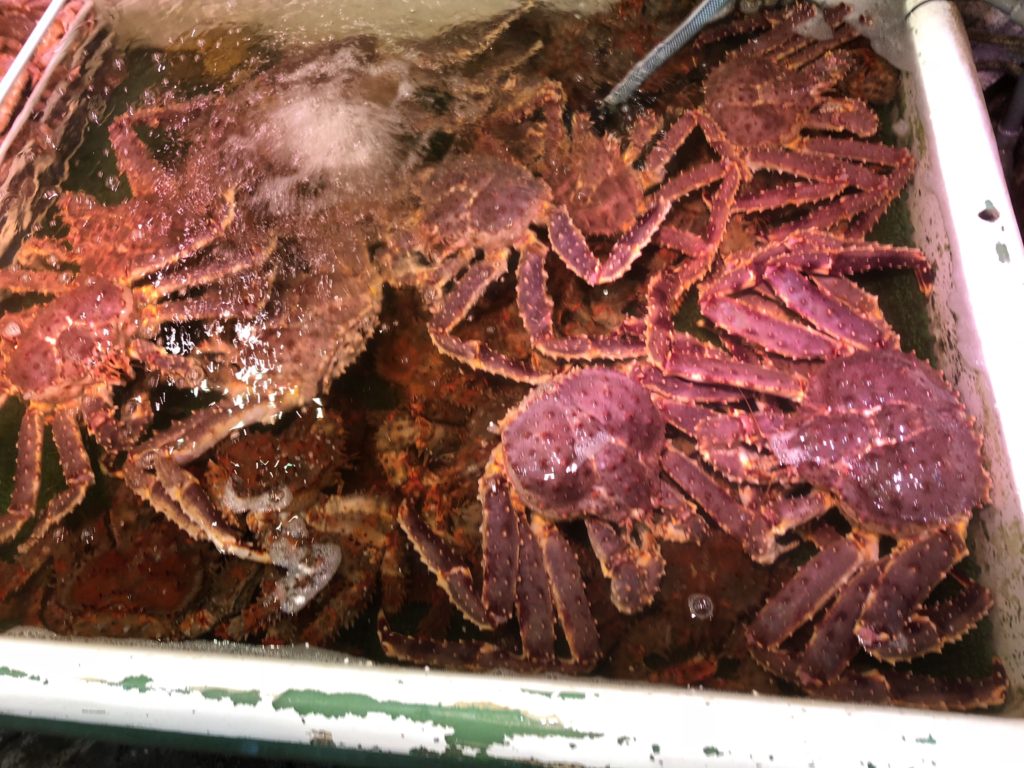 You can eat dishes made with fresh seafood abundantly and cheaply. There are many restaurants, but the most recommended one is "Restaurant Takeda".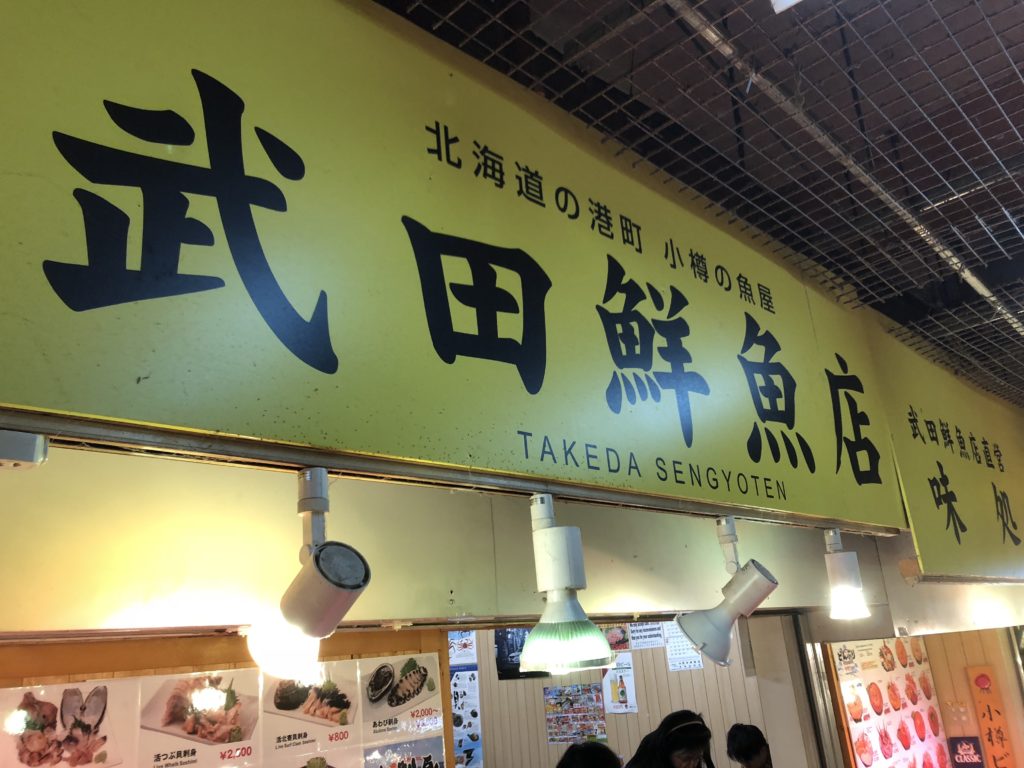 You can really taste seafood such as ANA and JAL bowls, and bowls that use plenty of sea urchins.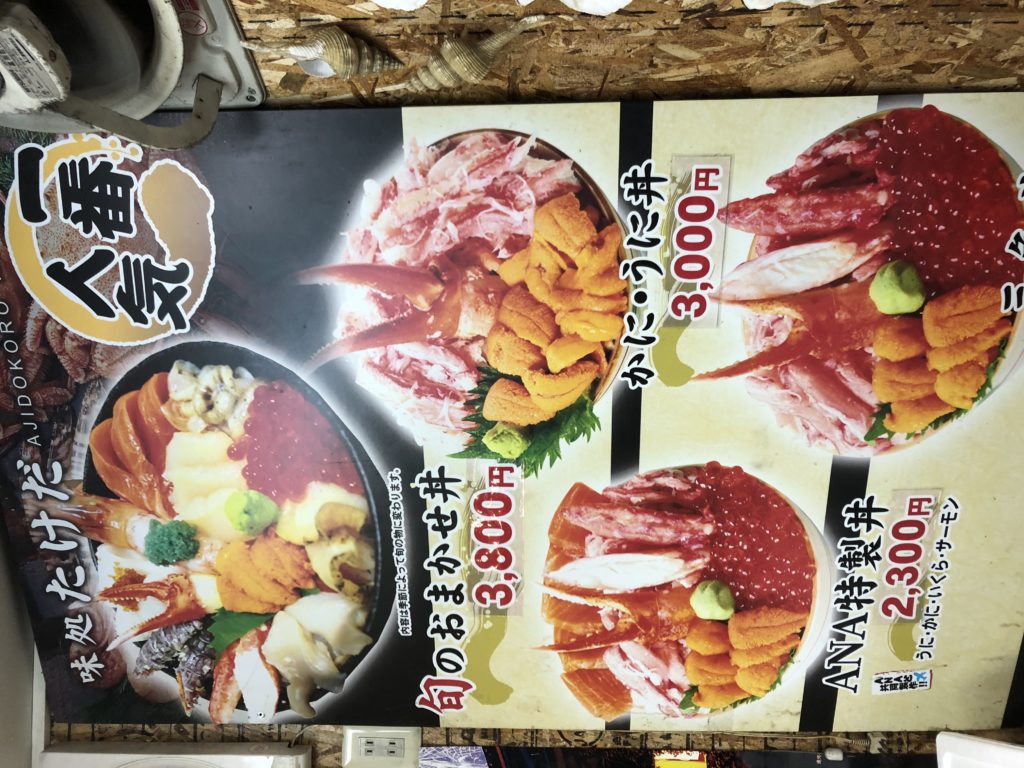 ANA special bowl (2300 yen)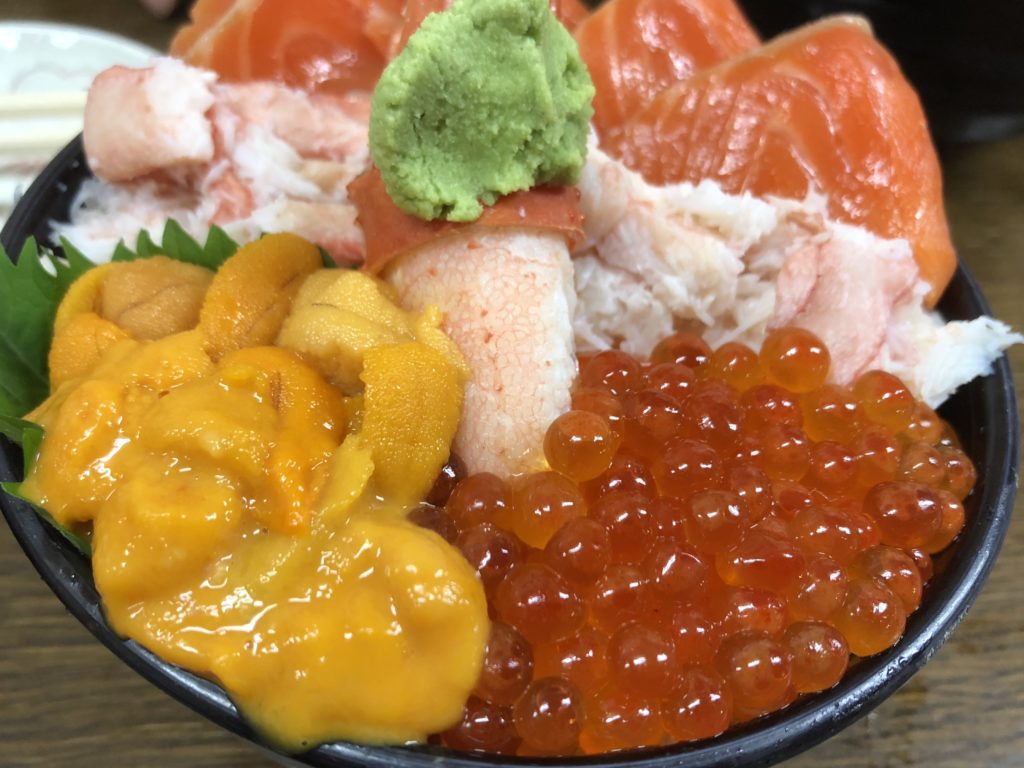 Sea urchin bowl (4,000 yen a little: expensive but delicious)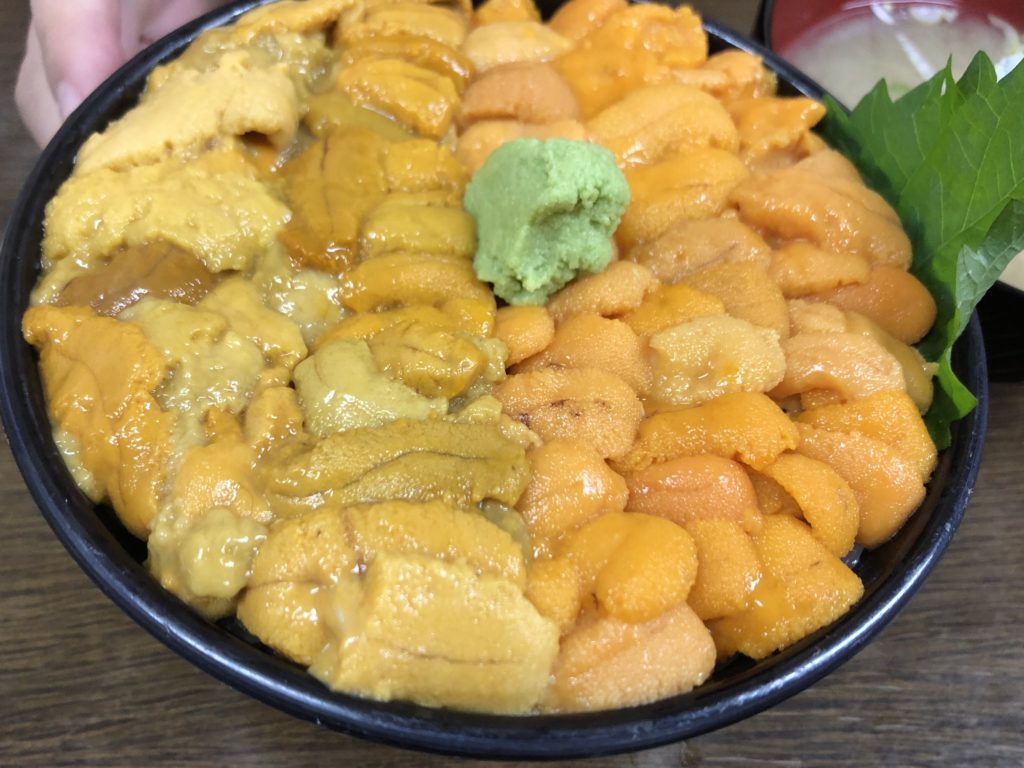 If you eat it in Kansai like this, you will get twice the price, and the taste quality is comparable to Hokkaido. . . Otaru is a great place to buy souvenirs and enjoy meals. We recommend that you stop by at least once during your Hokkaido trip! If you want to know Otaru in more detail, please see Otaru Tourism Association official website "Otaru-Portal".