Arashiyama is a popular tourist destination as same as Higashiyama.
In the autumn leaves season of November, Arashiyama is regulated that you can enter by private car such as a rental car, and it is a popular tourist destination even outside the autumn leaves period, so there is a problem that traffic jams and parking fees are high if you drive . (Approximately 1,000 yen for one use)
Therefore, it is convenient to access by public transportation, but some people think that Arashiyama is far away if you are stranger about Kyoto.
But that is a misunderstanding. Actually, it's so close to Kyoto city! Basically, there are two approaches.
how to access from Nishiouji-Shijyo bus stop.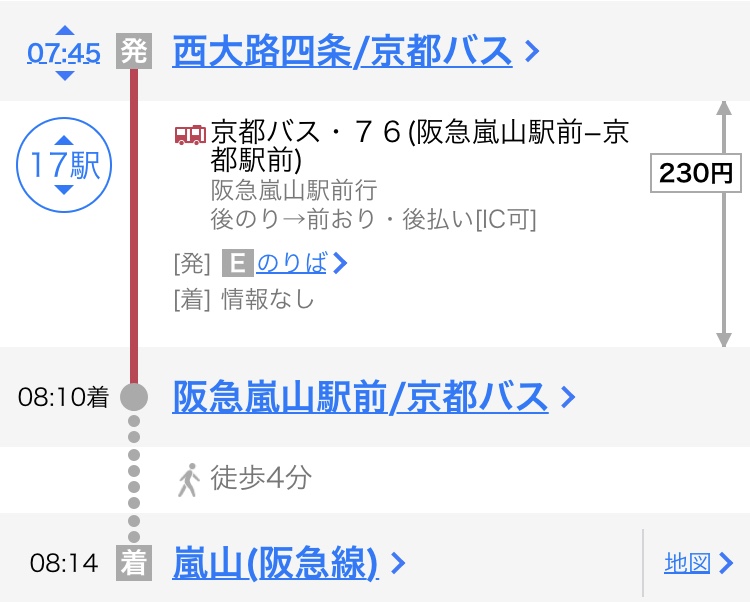 Access by Hankyu train from Shijo Omiya, Karasuma, Kawaramachi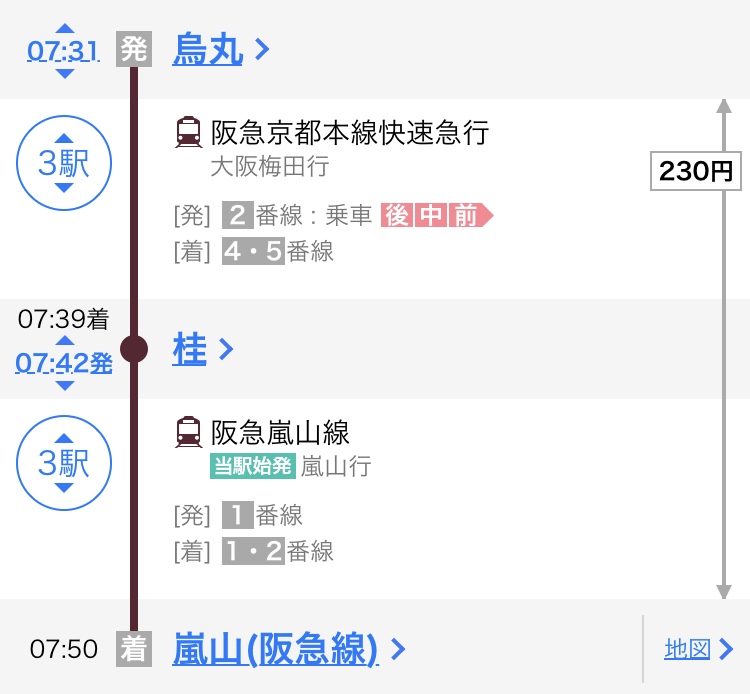 With either access method, you can reach Arashiyama within 30 minutes for 230 yen.
Arashiyama's Togetsu Bridge is a beautiful bow-shaped bridge, and it is special to spend a relaxing time on the river while watching the Togetsu Bridge.
▼While looking at Togetsukyo Bridge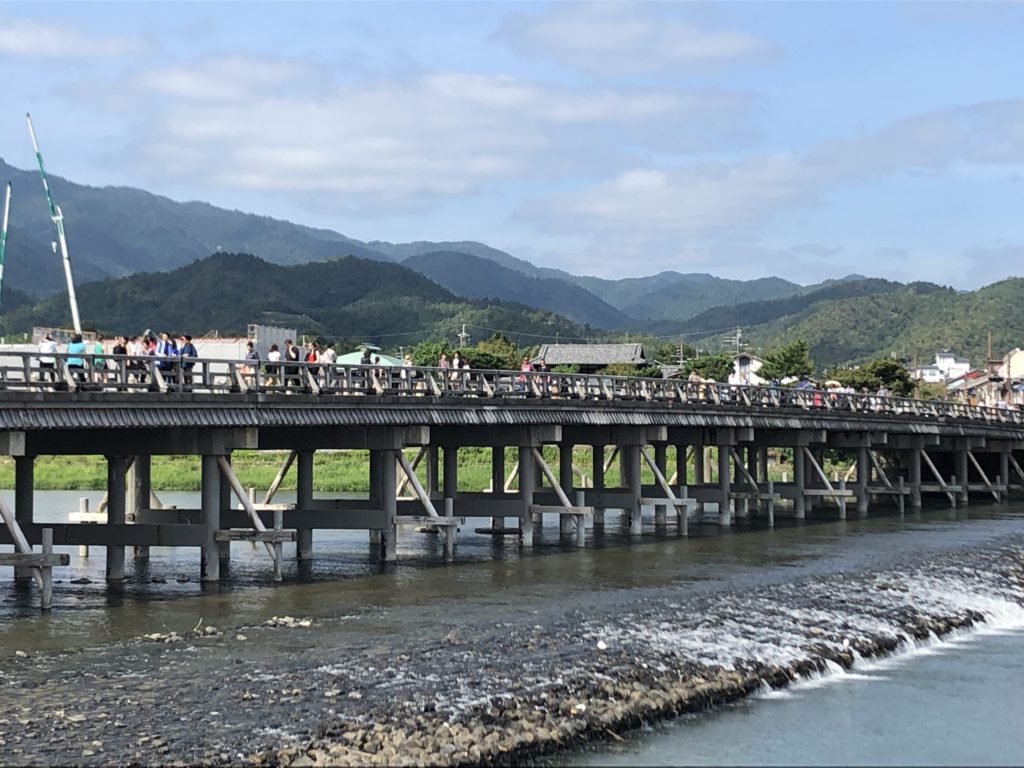 ▼relaxing at the river side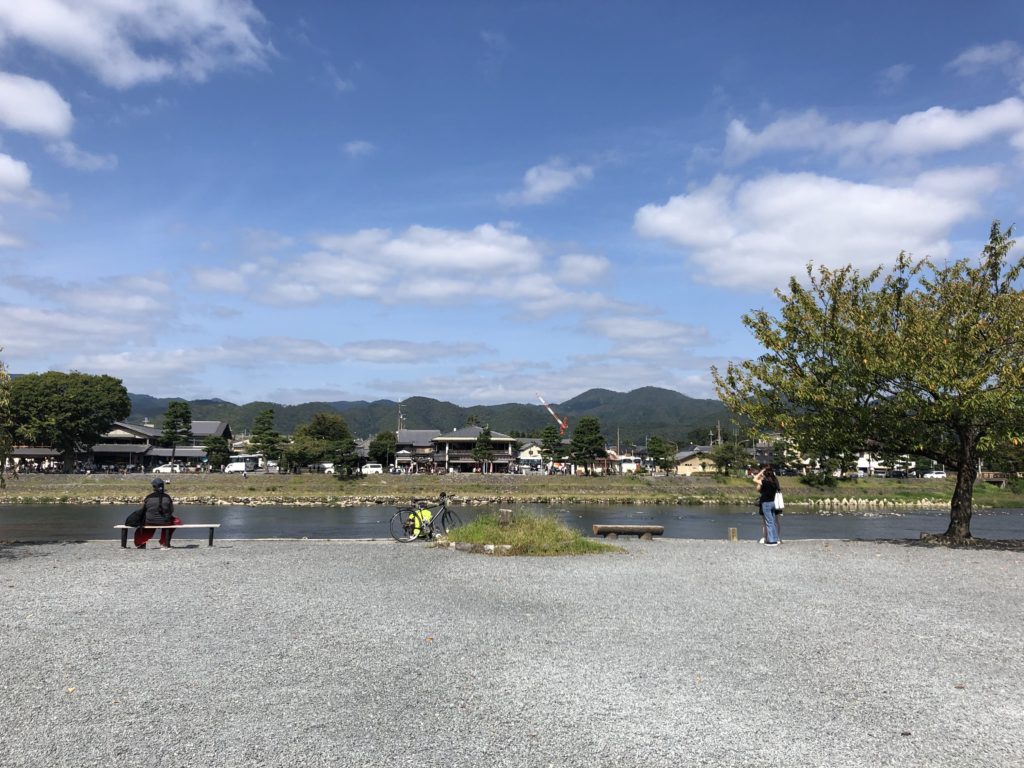 ▼From the top of Togetsu Bridge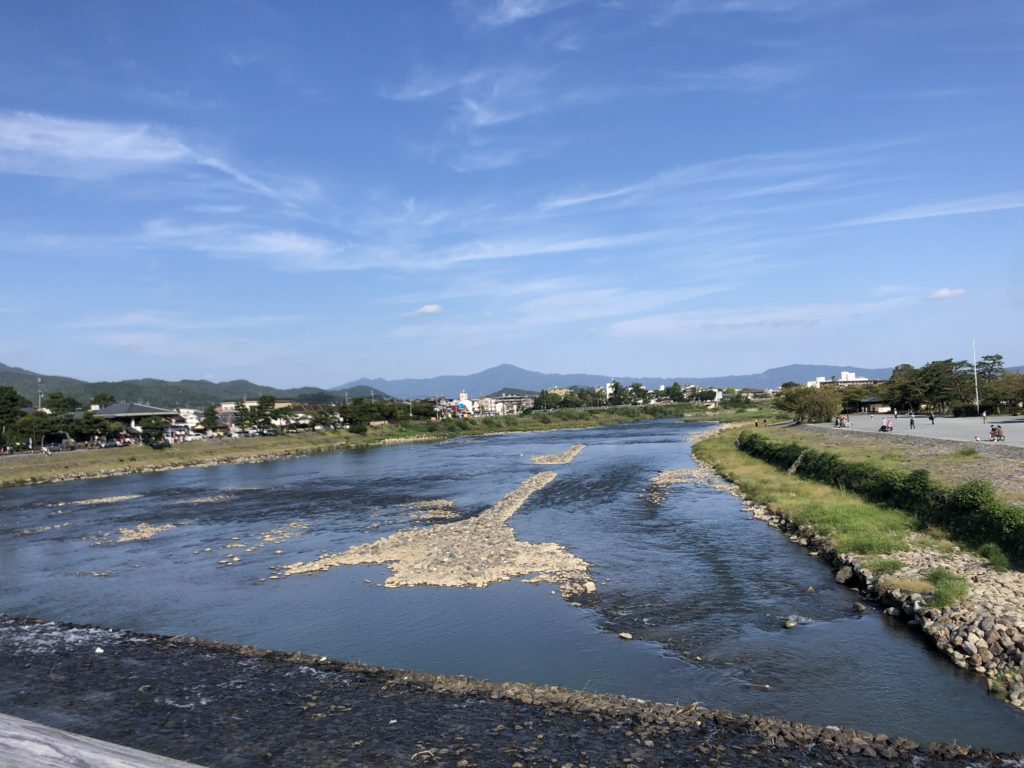 Recently, fashionable cafés and day-trip hot springs have also been increasing, making it a place where even those who have once been in the past can enjoy it.
▼fashionable cafés(chavaty)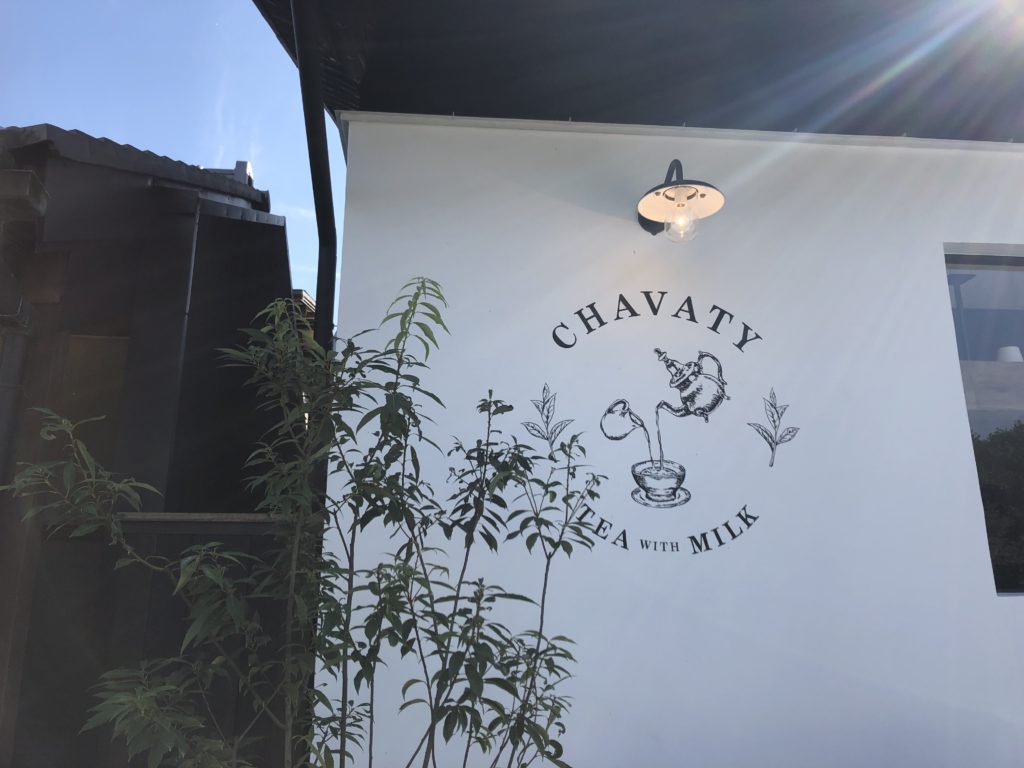 ▼appearance"chavaty"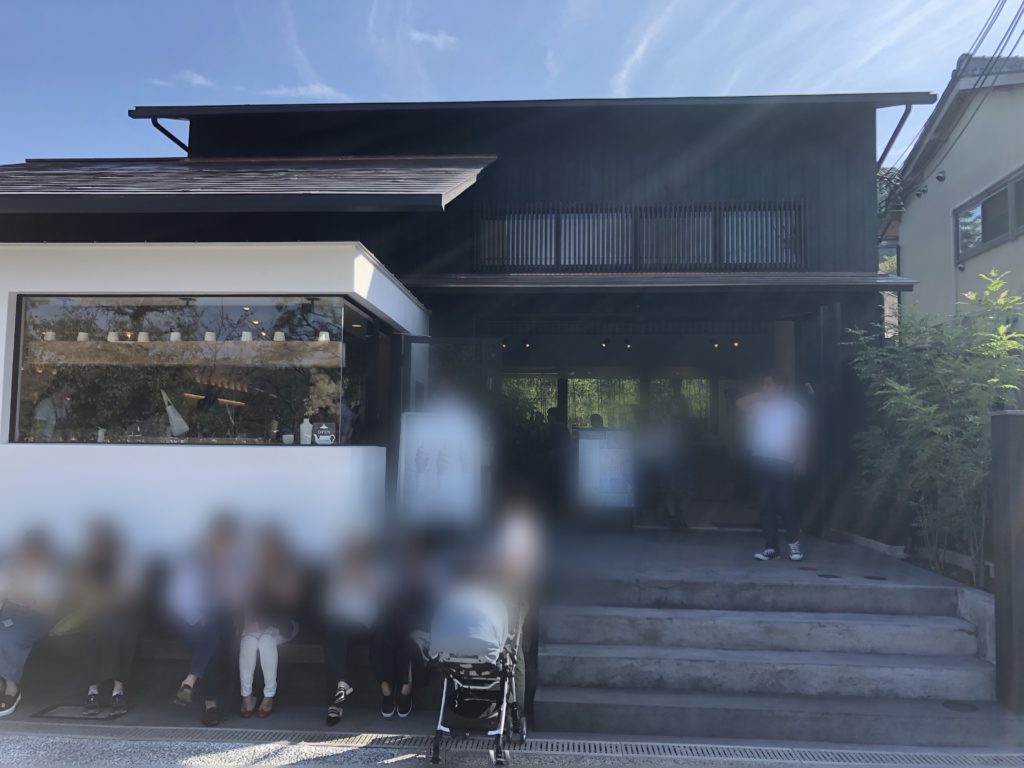 ▼appearance of hot spring shop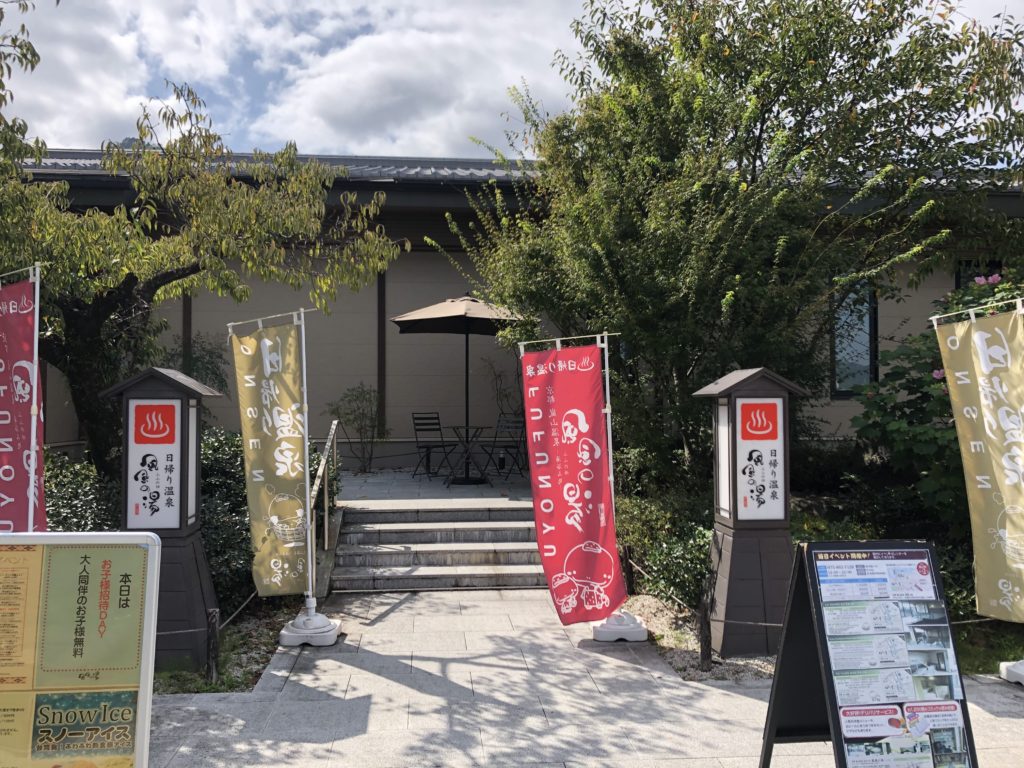 ▼fee is a little bit expensive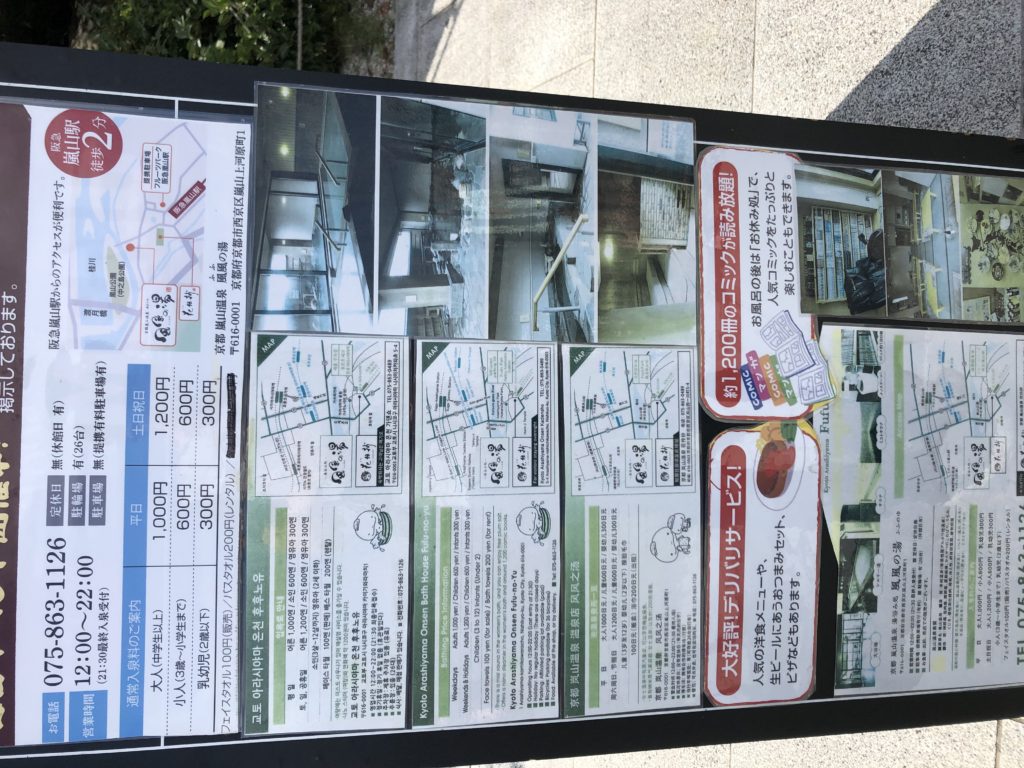 On the other hand, there are still many traditional restaurants, coffee shops, temples and shrines, and Arashiyama is actually a lot to see.
It takes about half a day to look around.
▼sightseeing map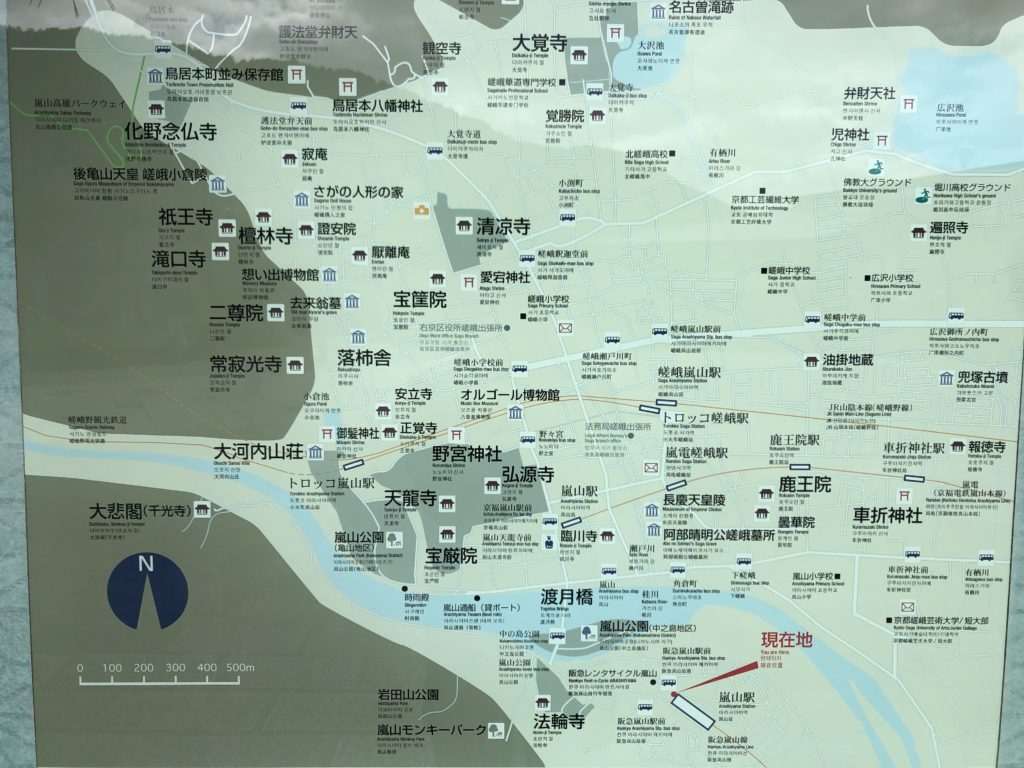 It's too wide…
Arashiyama has limited access to cars depending on the season, and it is very crowded and it is impossible to secure the surrounding parking lot, but if you do well, there is a way to access Arashiyama by car to avoid getting in.
If you take advantage of the service of renting out a vacant parking lot, it is possible to park near Arashiyama, avoiding restricted access areas.
▼Rental parking near Arashiyama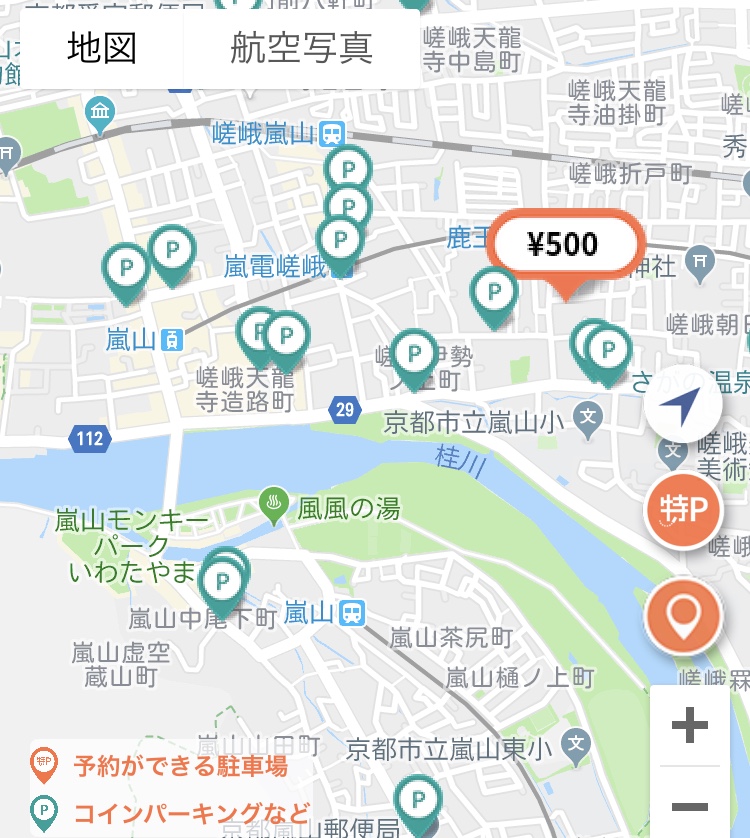 There is only one case, but the price is low and it is very likely that it is vacant because it is a little known service.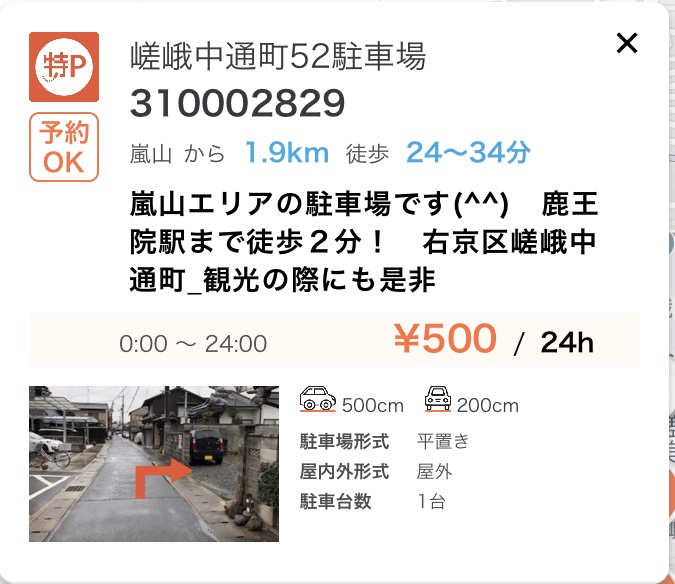 reservation of Arashiyama's parking
If you want to rent a car and go around various places in Kyoto, it is convenient because you do not have to search for a parking lot and go around!
●how to use it↓↓↓
たびすぽ
https://tabisupo.com/注目!泊まりでの都会での旅行なら駐車場を予約