Hokkaido has cheap land, so you can stay cheap even at nice hotels and inns.
For that reason, there are many hotels in Hokkaido, but there is a hotel in Furano that won the No. 2 ranking in the hotel ranking of Hokkaido including luxury inns.
The hotel with the ranking No. 1 (Zabourin) is a hotel you want to go to, but it is too expensive to stay.
On the other hand, hotels ranked No. 2 (New Furano Prince Hotel) can stay relatively cheaply at 10,000 to 20,000 yen per person per night.
I have stayed at the New Furano Prince Hotel in Hokkaido Hotel Ranking NO2. I will introduce the highlights!
Stayed at New Furano Prince Hotel, one of the most popular hotels in Hokkaido.
▼Inside map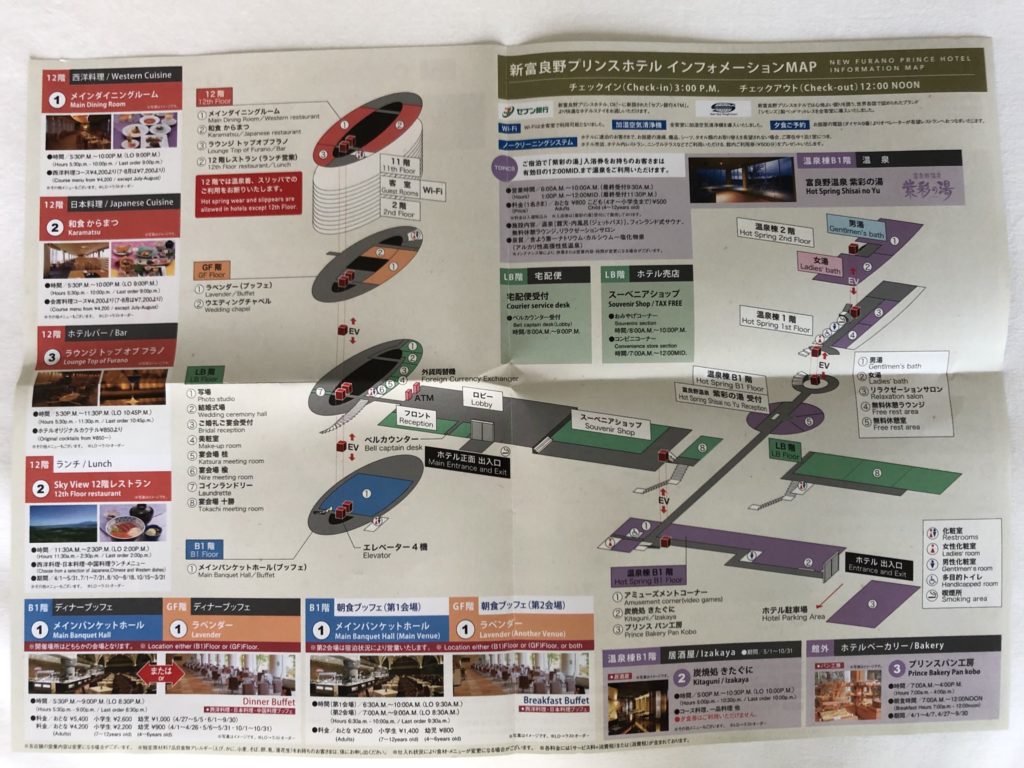 New Furano Prince Hotel is located on a hill in Furano, and can be reached by bus from New Chitose Airport, Asahikawa Airport and JR Furano Station.
This is a large hotel with many restaurants, hot springs, souvenir shops, etc. as shown on the map in the hotel.
Exterior and lobby
▼Exterior
As you can see, there is a lot of parking at the large hotel ↓↓↓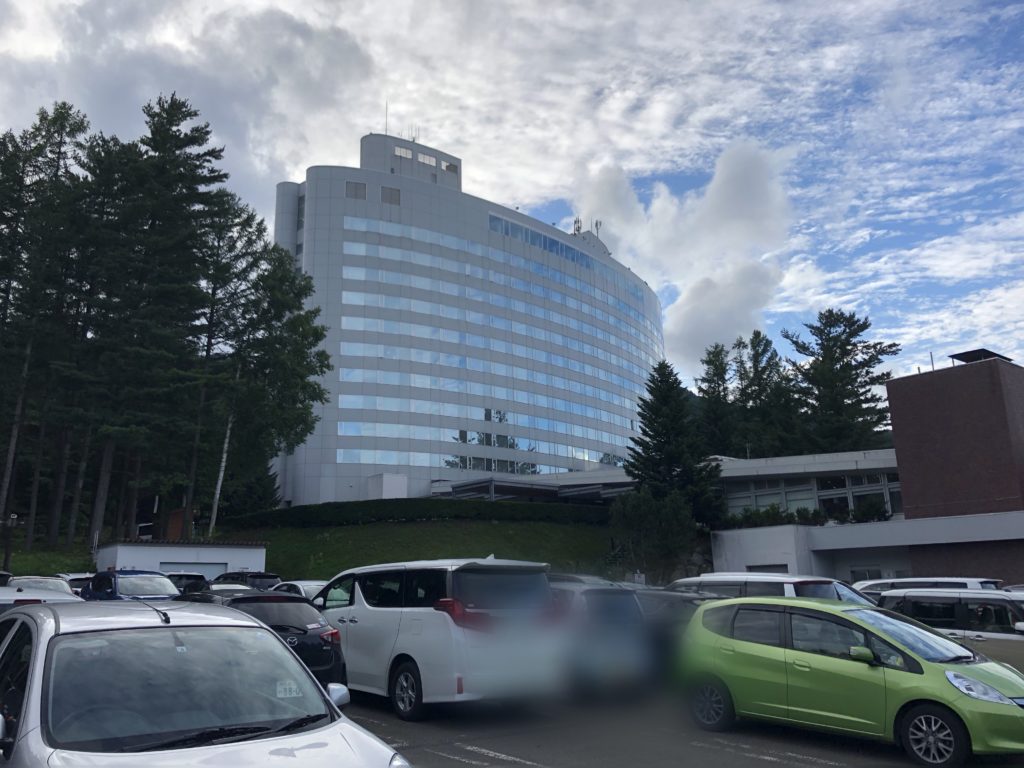 As you can see from the shape of Prince Hotels such as Yokohama, Kyoto, and Sapporo, the characteristic is that a circular hotel has an atrium.
▼Lobby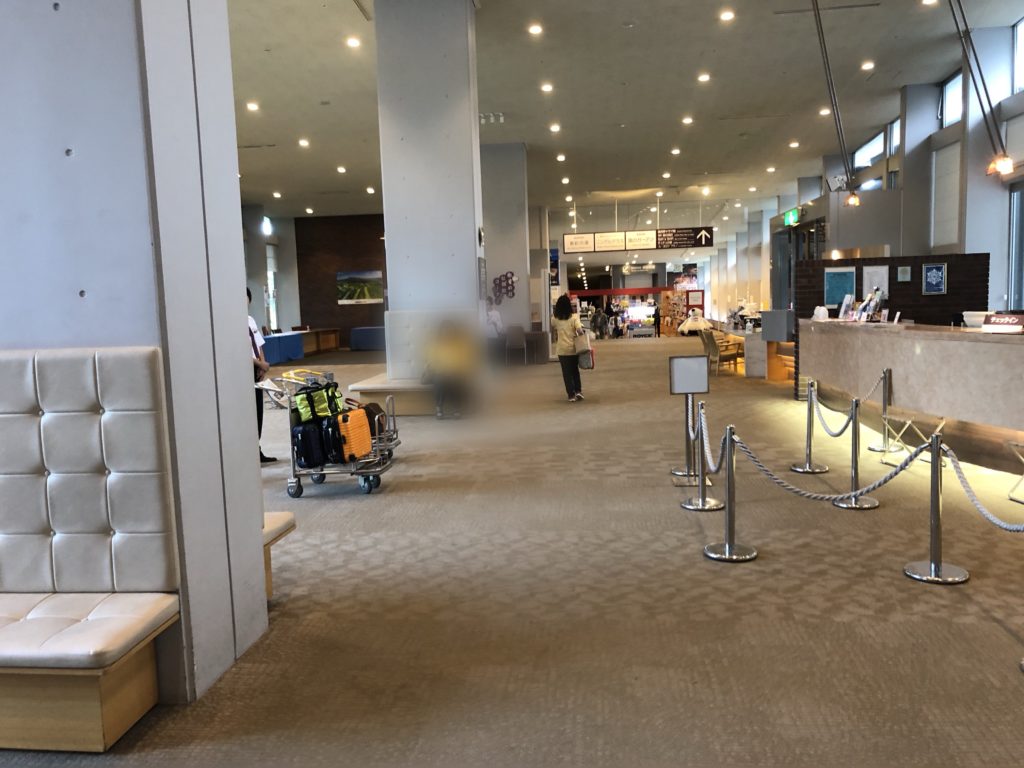 In the spacious lobby you can buy souvenirs or relax on the sofa before check-in.
▼ Coffee (free)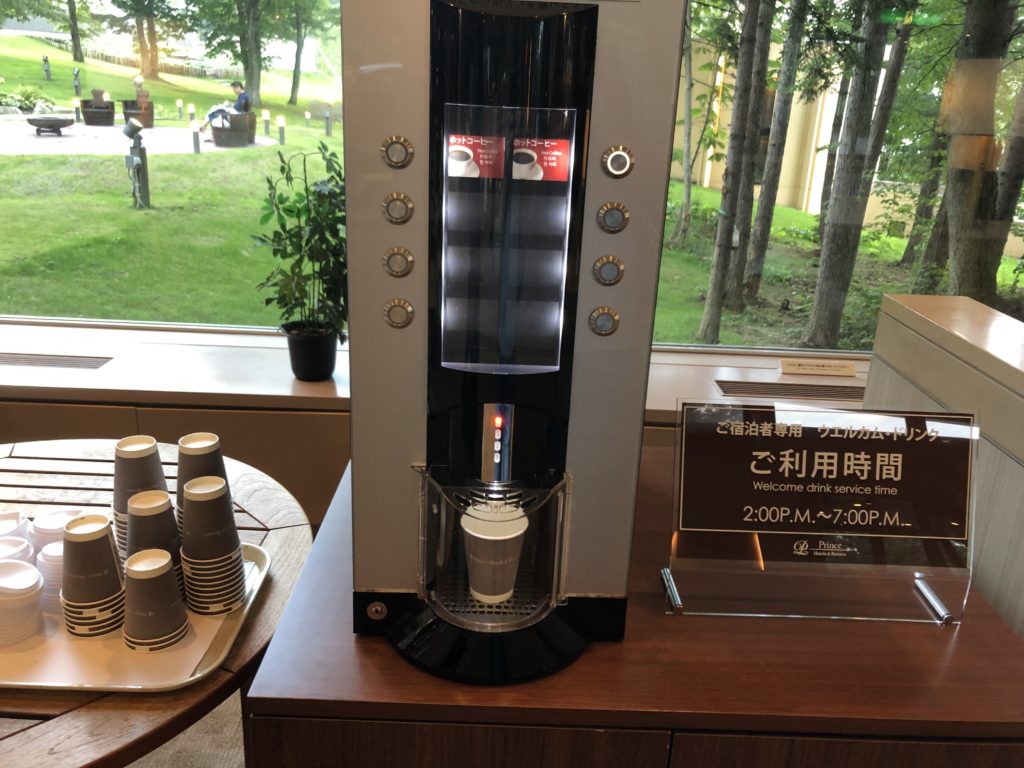 If you want to relax on the sofa or have a cup of coffee in your room, there is a free coffee maker available from 2:00 pm to 7:00 pm without buying one.
Room
▼Room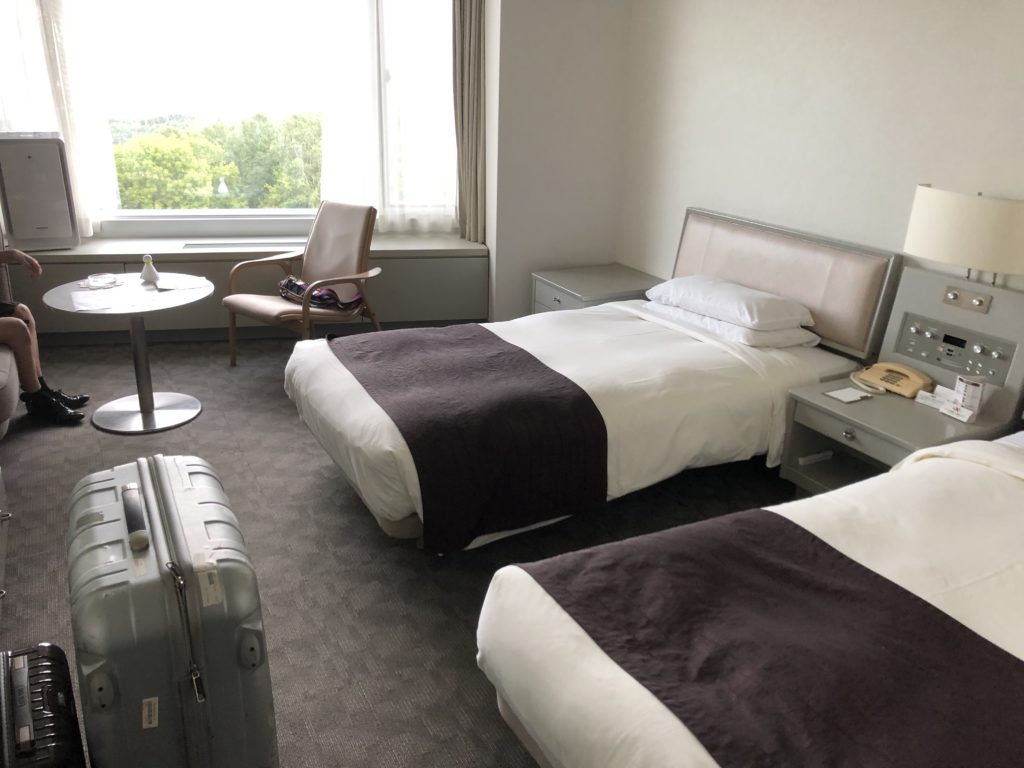 There is an antiquity that feels a bit of history, but I did not feel inconvenienced. On the one hand, if you are careful, people who dislike the smell of tobacco should take a non-smoking room.
With the accumulation of tobacco for many years, the smoking room was a little tobacco smell.
▼Scenery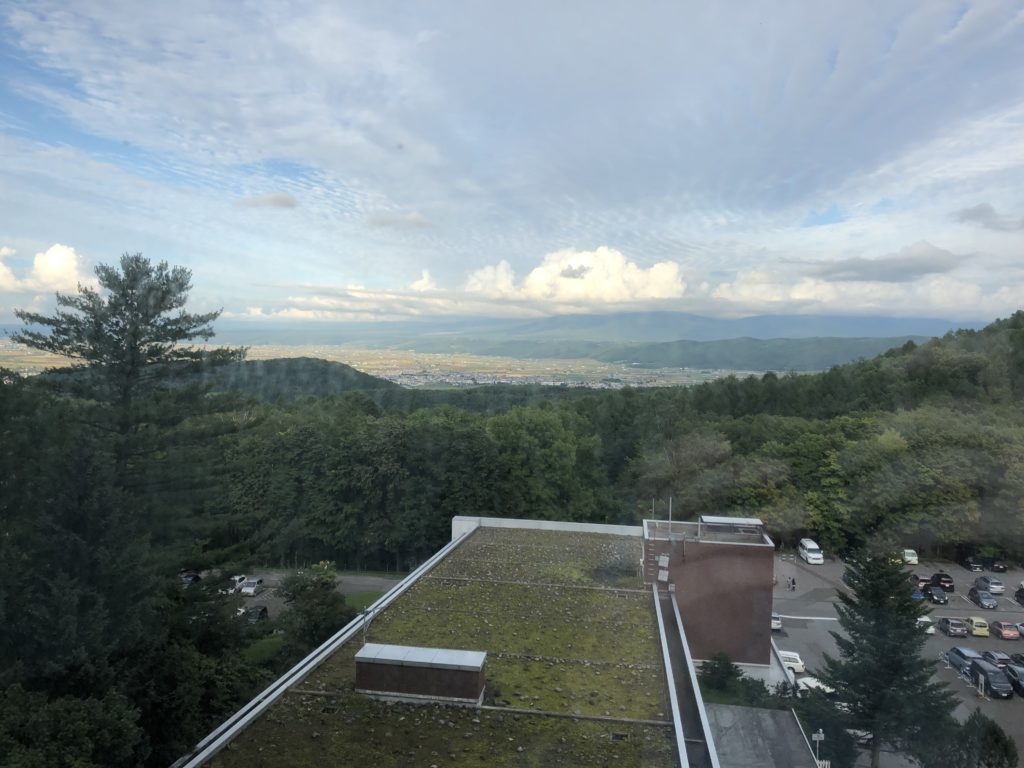 The view is from the 12th-floor 5th floor, but the hotel itself is on a hill, so it is a superb view overlooking the city of Furano and the mountains beyond.
Higher floors have higher room rates, so we chose a lower floor's room, but on special occasions such as anniversaries, if you stay on the higher floors, you can see better views because parking lots are not in view.
Dinner
▼Charcoal grill Kitaguni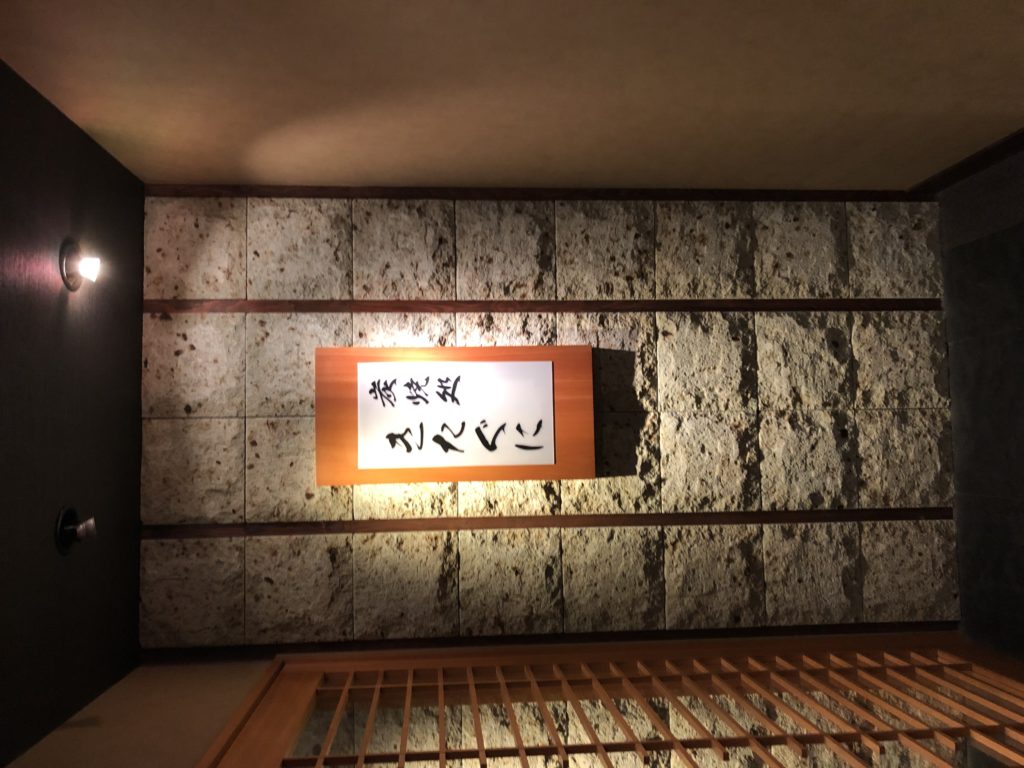 This is a charcoal-grilling restaurant on the basement floor of the New Furano Prince Hotel, next to the entrance. This is not hotel's restaurant, but a tenant restaurant.
▼Menus
・Venison wiener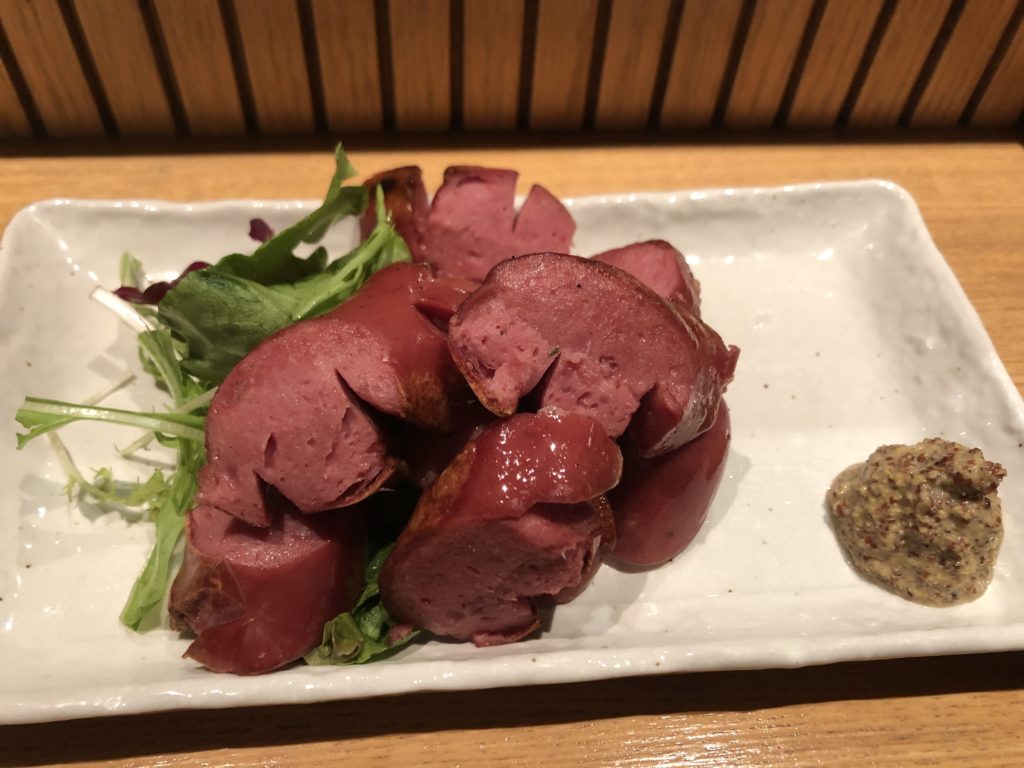 Deer are abundant in Hokkaido, but they are delicious because they do not smell at all and are not stiff.
・Salmon jerky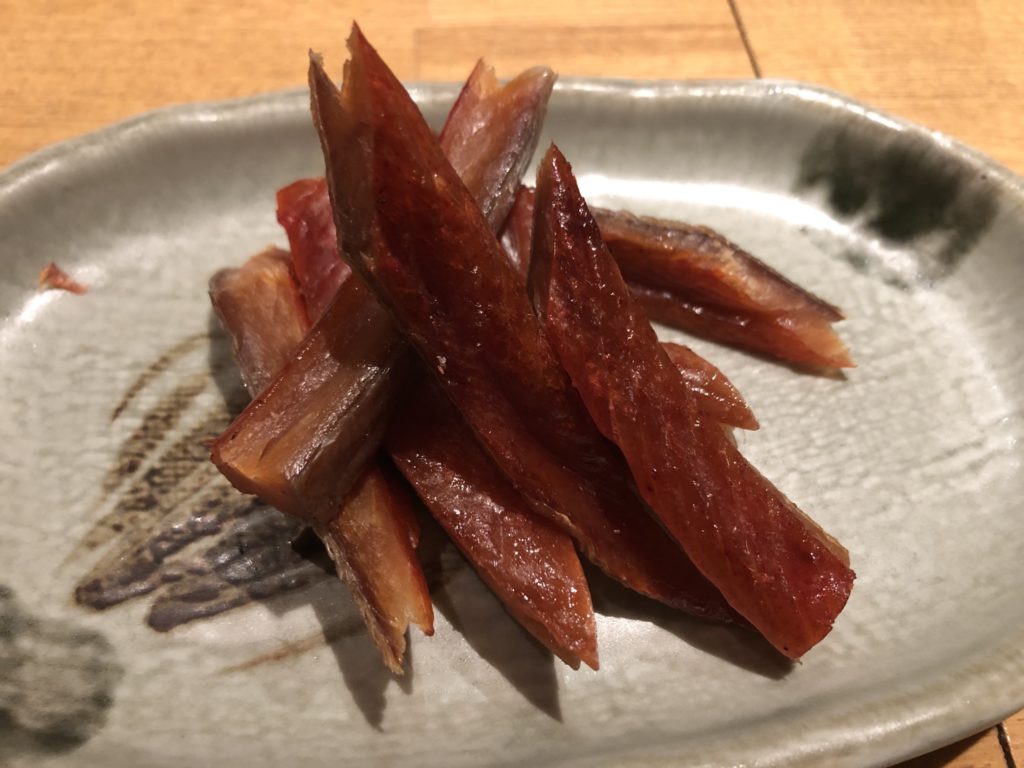 Speaking of Hokkaido, salmon! It is a dry product, but it is soft and perfect for alcoholic drinks.
・Nakasatsunai chicken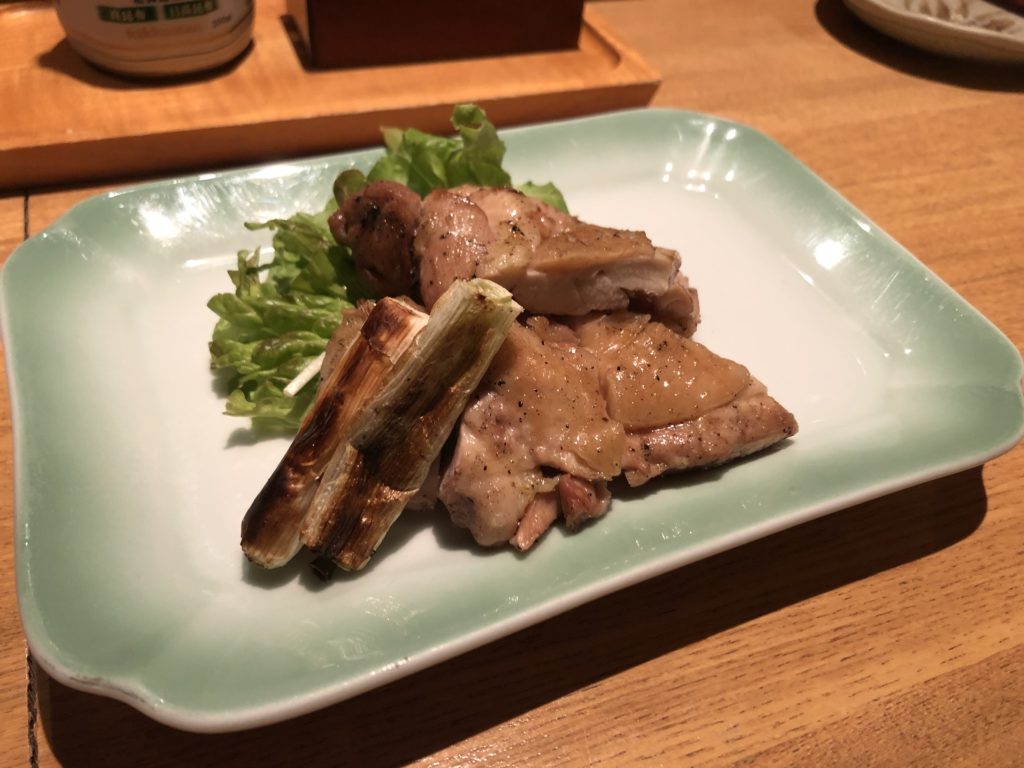 I ate various things at the restaurant, but the most surprising thing was the taste of the chicken. The fat taste is rich, and most delicious chickens rely on rich fat, but the Nakasatsunai chicken is different.
It is light taste, but the meat has a strong taste! If you go to Hokkaido, please try it!
The following restaurants and bars are available at the Shin-Furano Prince Hotel in addition to the Charcoal Grilling Kitaguni.
12F
Main dining room
Japanese restaurant karamatsu
Lounge Top of Furano (Bar)
sky view 12F restaurant
GF
BF
Main banquet hall
Charcoal Grilling Kitaguni
There is no place to eat rice around the New Furano Prince Hotel, so it is convenient to have such a variety of restaurants.
The Ningle Terrace on the site of the New Furano Prince Hotel also has a "Mori no Tokei (Cafe)" and "Soh's bar."
Ningle Terrace
This is a fairy tale terrace on the grounds of the New Furano Hotel.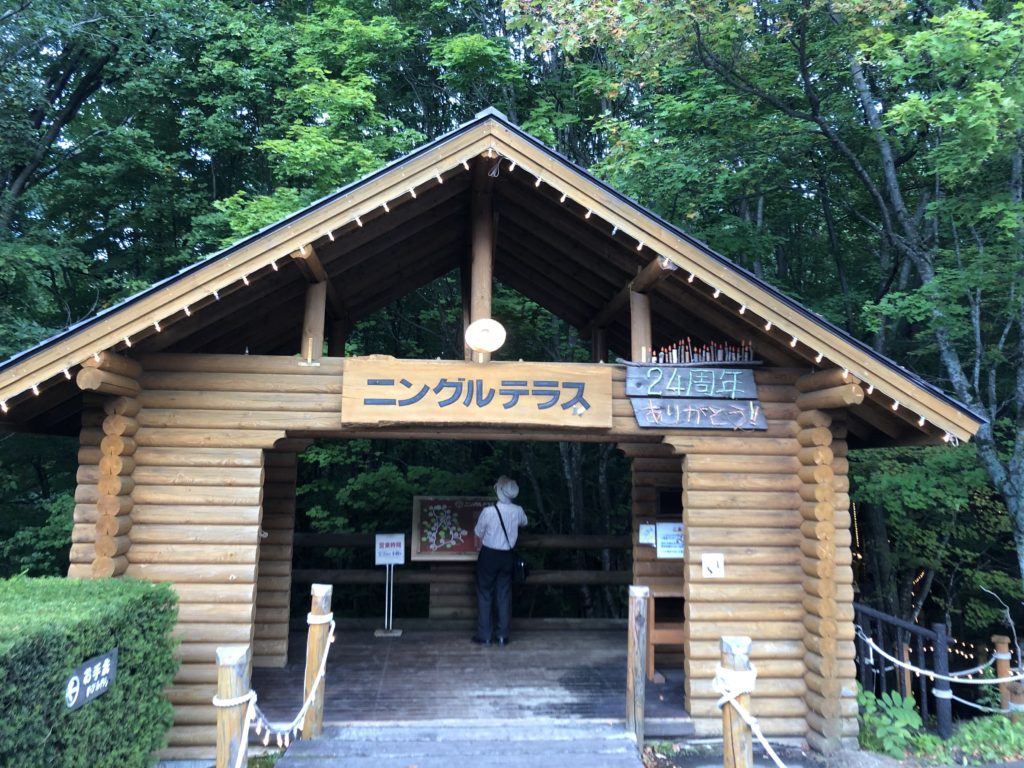 ▼appearance 1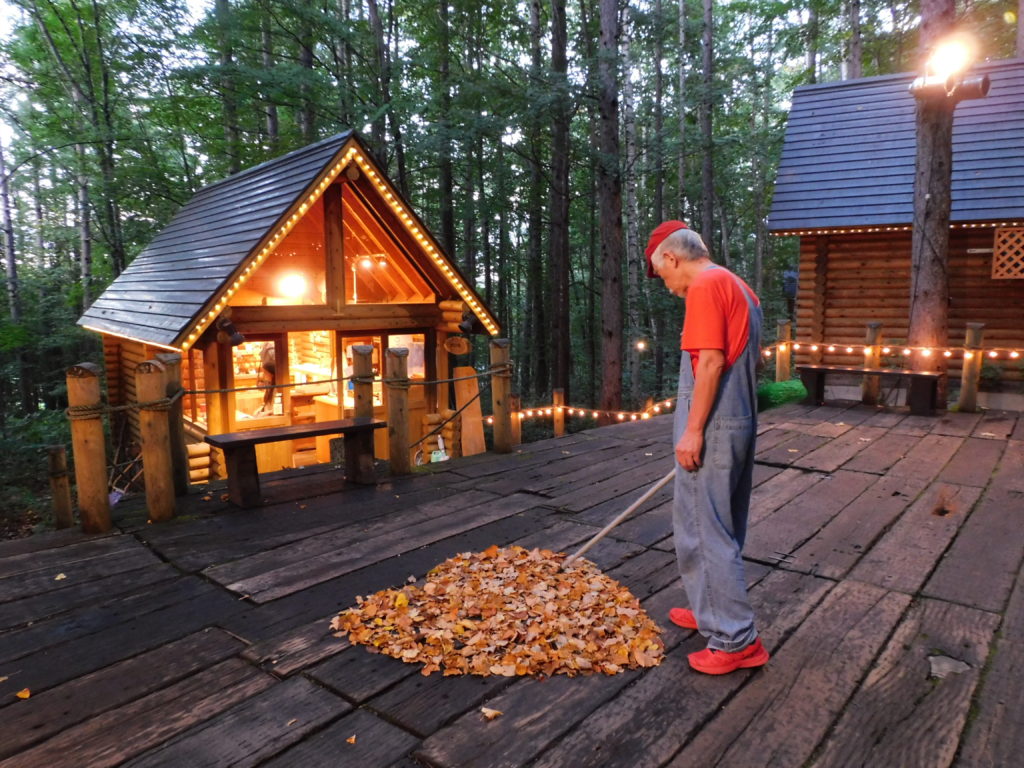 There is a ningle (child?) who makes a heart from dead leaves.
▼appearance 2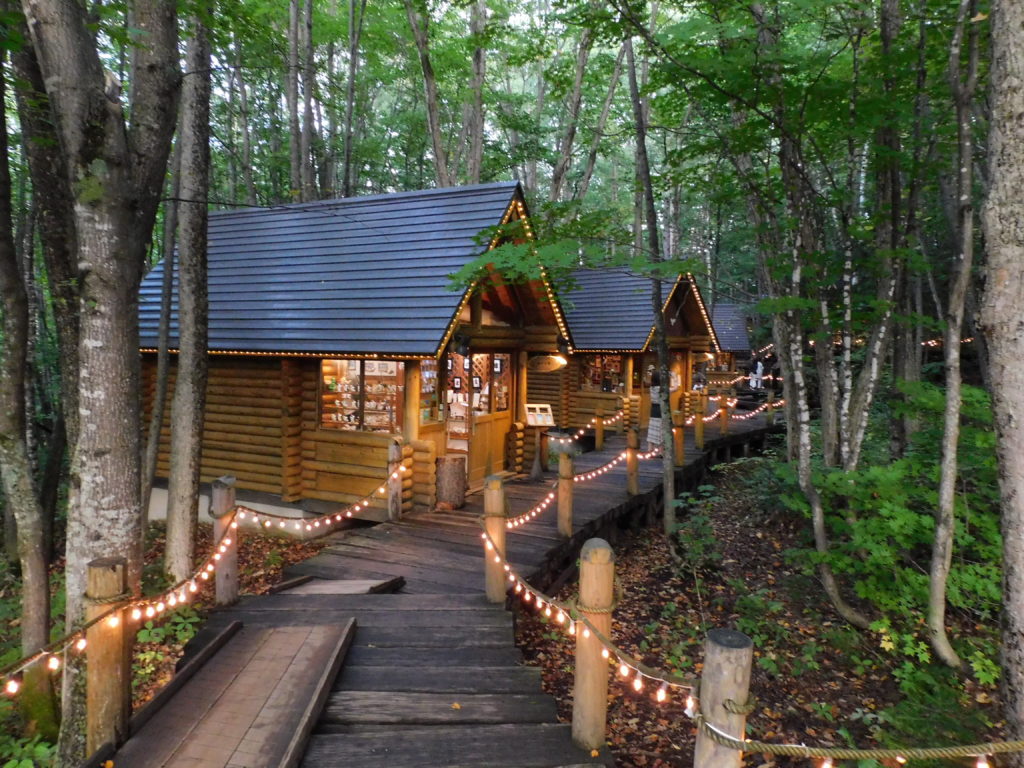 It is illuminated brightly by illuminations, and you will feel as if you have lost your way into the fairyland. There are no insects other than.
▼Shops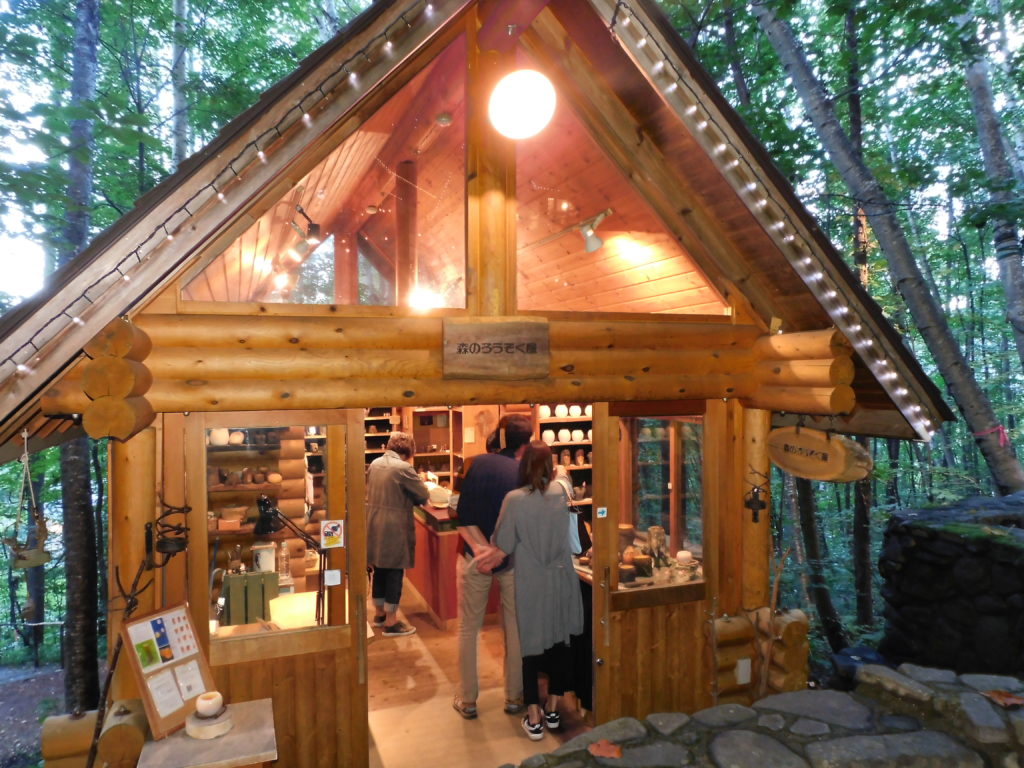 There are many shops that process natural items such as glasswork, wood products, and candle shops.
I especially liked the candle shop. We bought cute aroma candles mixed with karamatsu and wax!
▼cute aroma candle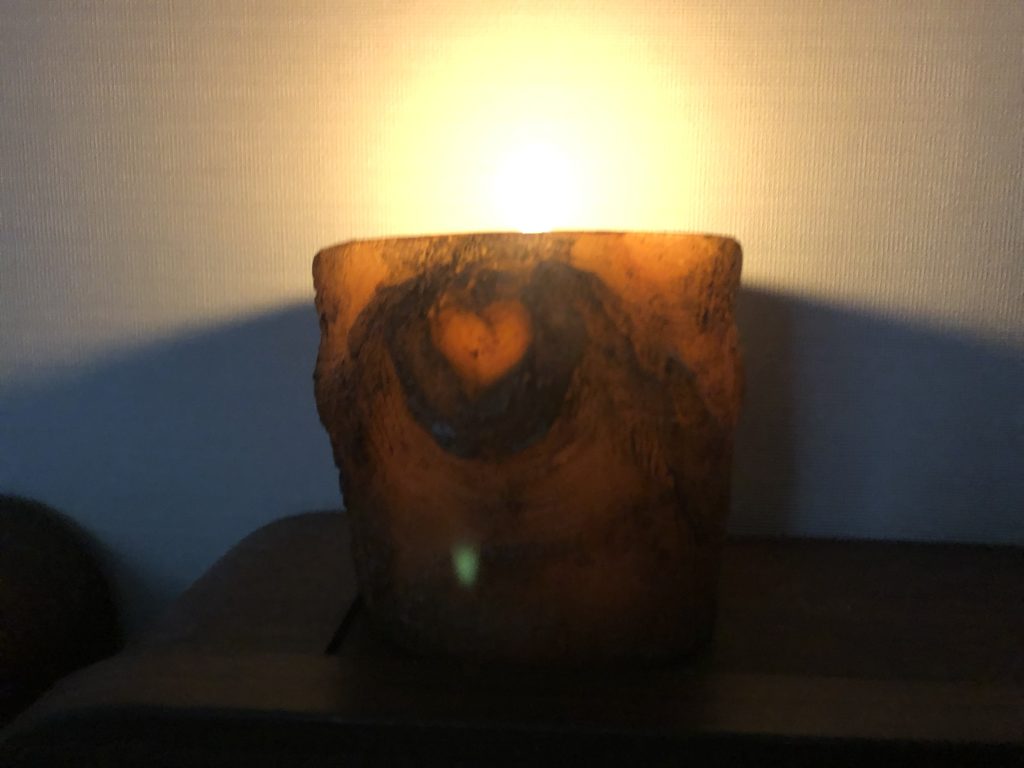 The heart pattern is very cute. There are also candles with squirrel or ningle faces.
Sor's bar
It is a super-hidden bar about 3 minutes on foot from Ningle Terrace. Mr. Sakurai of Arashi visited the New Furano Prince Hotel during the shooting of the drama.
▼Appearance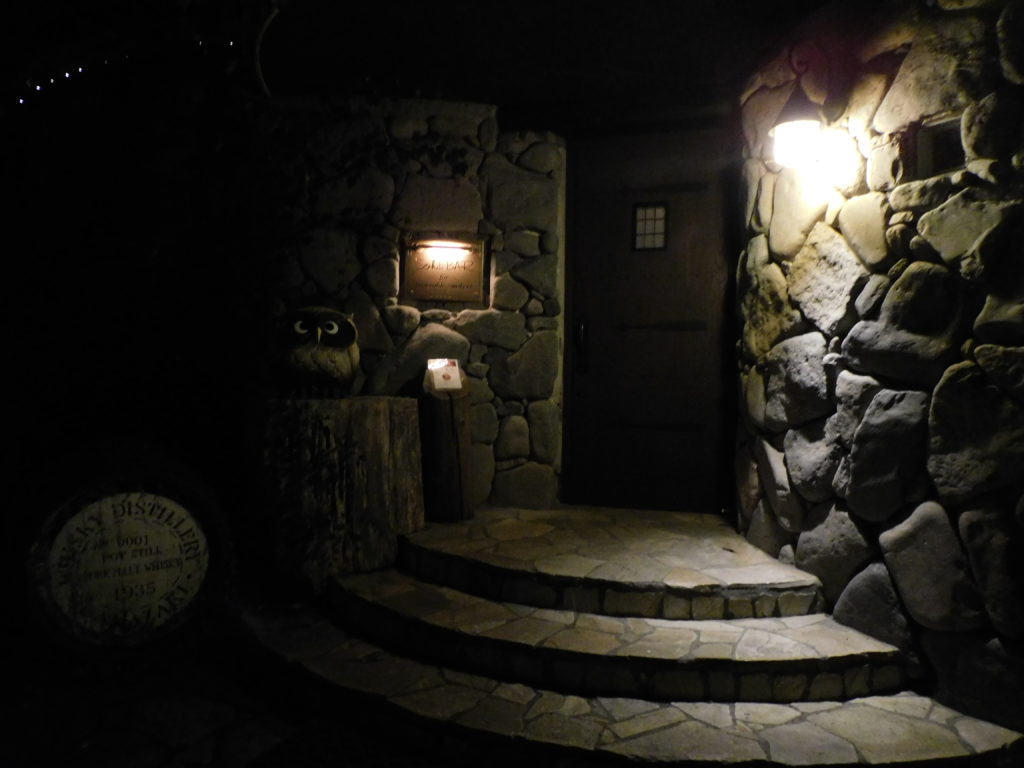 The appearance that seems to appear in Harry Potter …
▼Inside(table seats)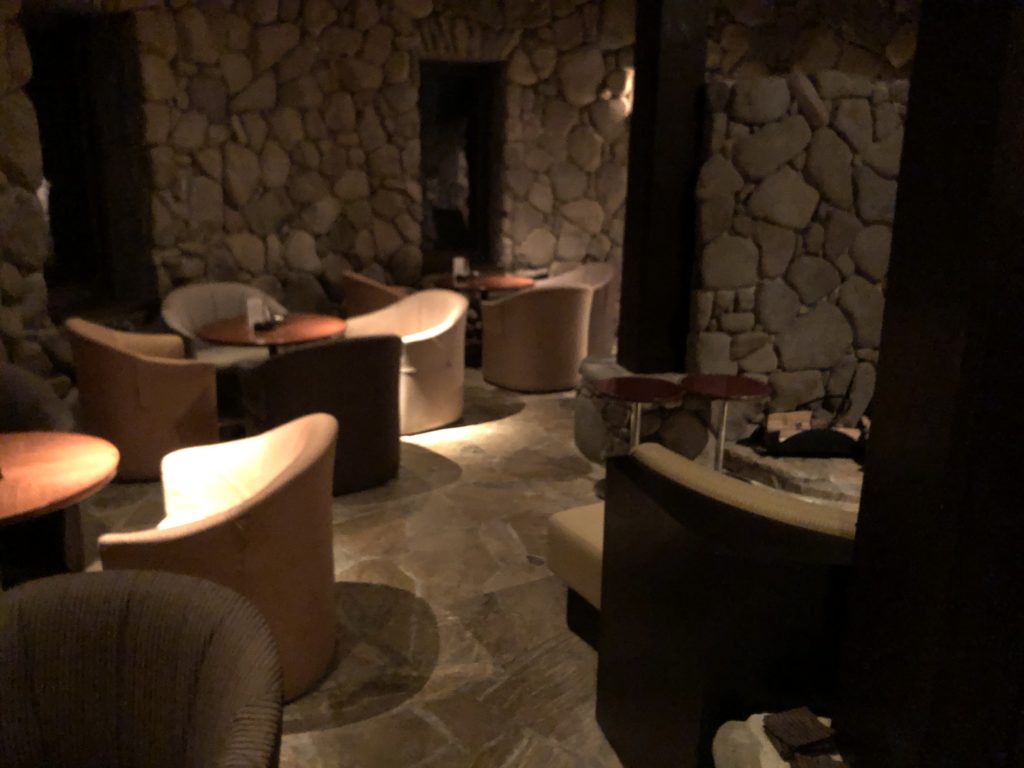 The table seats are also fashionable and fairy tale!
▼Inside(counter seats)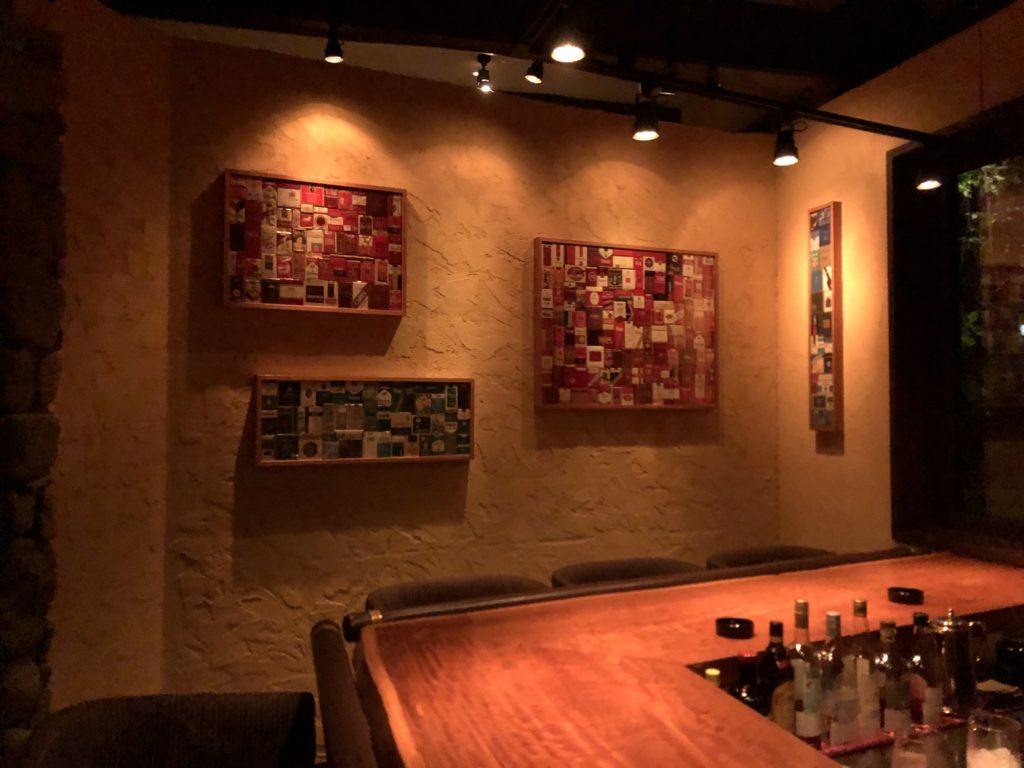 On the counter seat wall are cigarettes from all over the world collected by the bar master. It is stored with the contents inside.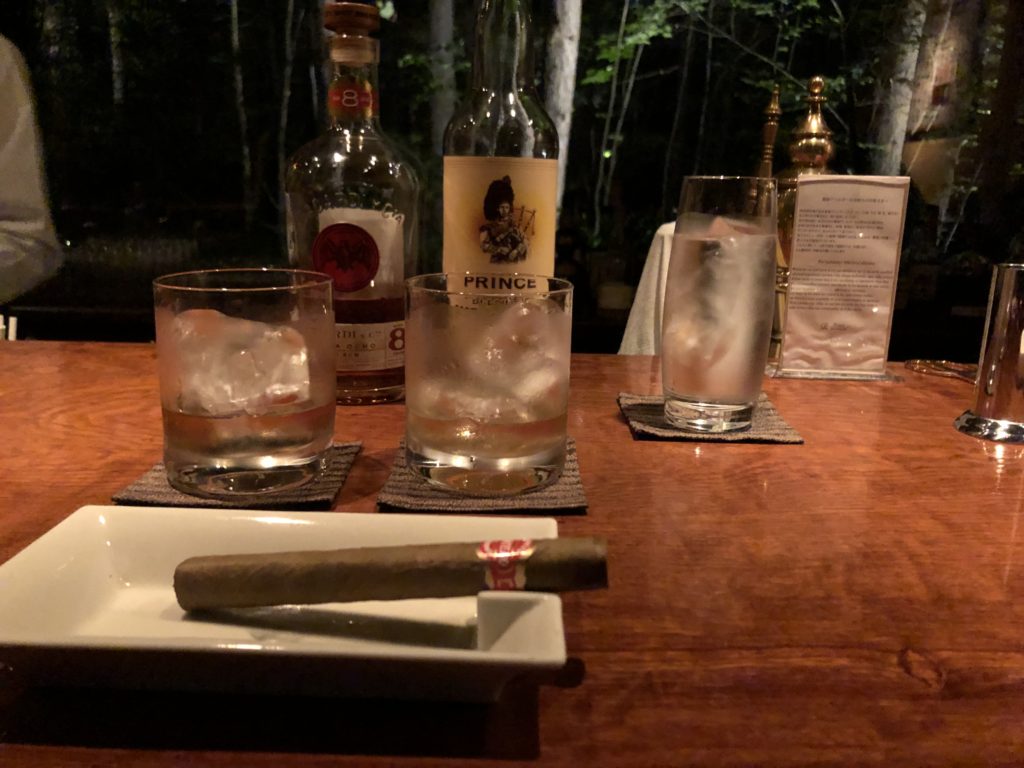 It can also be used as a cigar bar, has cigars from around the world and serves alcoholic drinks matched with cigars.
▼Scenery seen from the counter seat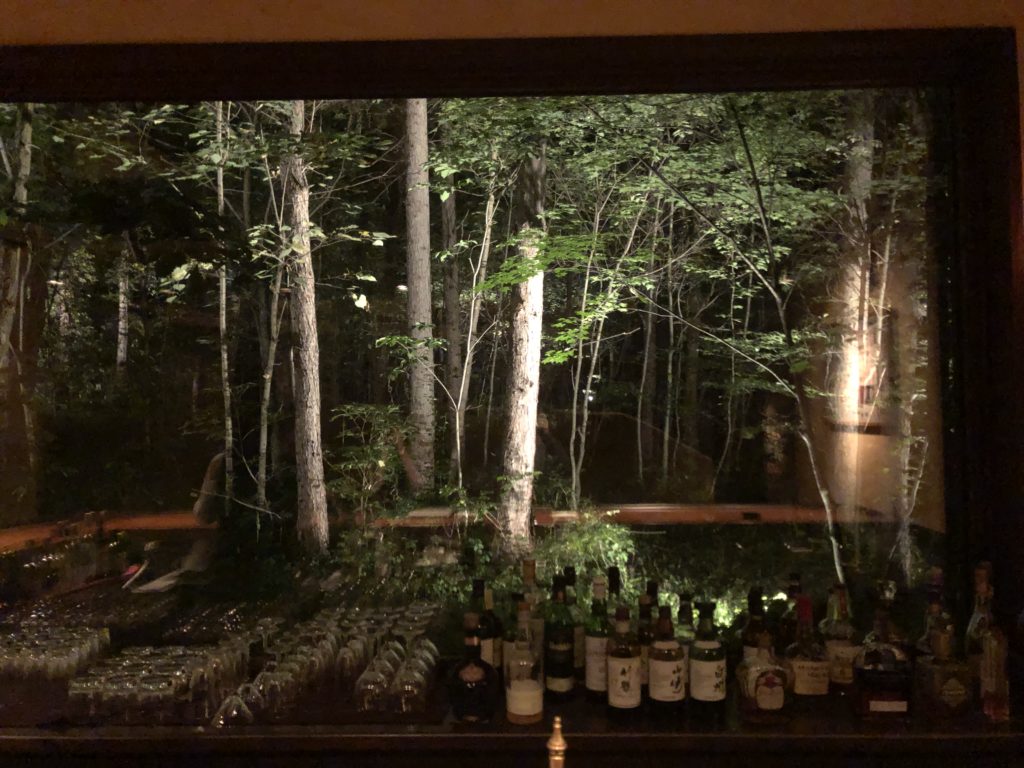 The nice thing about Soh's bar is the view from the central seat (3rd and 4th seats) on the counter.
It is glass-covered on one side, and you can drink while enjoying the view of the forest. In winter, you can see a fox running across the glass!
There is also a ski slope on the side, so I thought it would be nice to visit with the hotel in winter. It is really a hideout bar, so it is recommended for those who want to enjoy adult time!