The scenery of Biei has a lot of superb view spots that can be used for car commercials, cigarette packages, and Apple wallpapers.
There are fields and flower fields in the horizon, and the warm atmosphere frees you from tired everyday life, and you can even feel the illusion of getting lost in a fairyland.
It is accessible from Sapporo in 2 hours by train or 3 hours by car. If you are traveling in New Chitose for more than 2 nights, it is a must-visit place.
Even though it is a pretty countryside, there are places where you can stay, such as Shirokane Onsen, so you can stay in Biei! This time, I will introduce a little bit about the beauty of Biei!
Nearby Asahikawa! Biei is a fantastic fantasy with Seven Star tree and blue pond
Blue pond
There is a blue pond in Biei, three and a half hours by car from Sapporo. Until I went, I has thought, "It just looks blue with the camera" but really blue.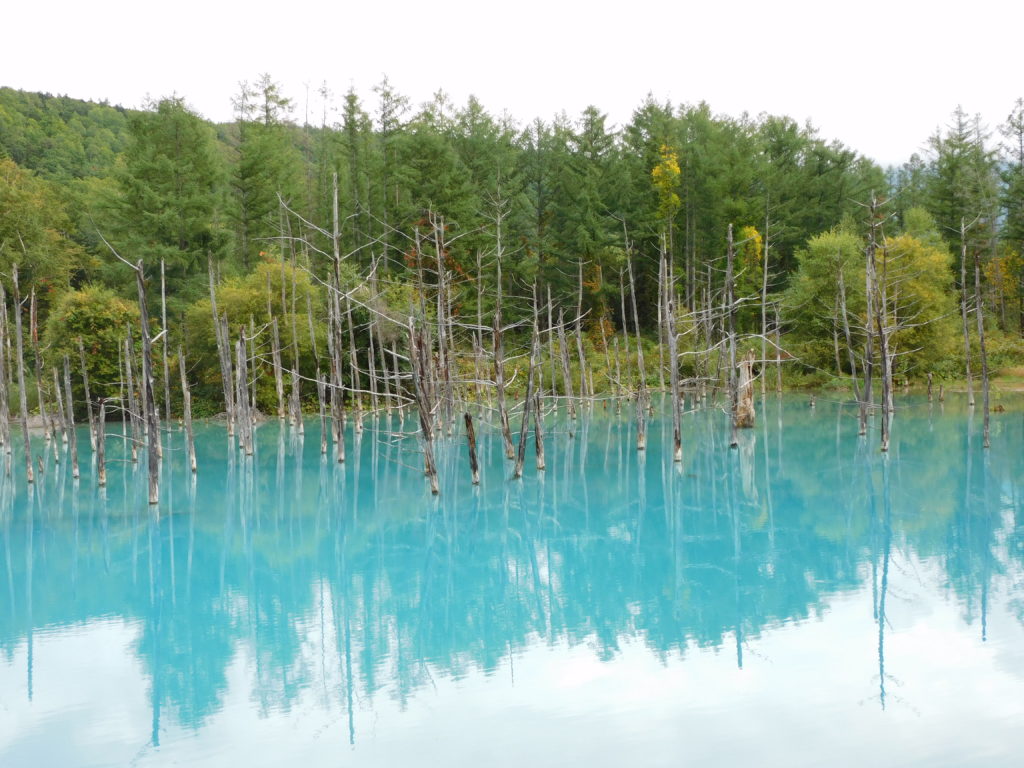 It looks blue because of a nearby hot spring. Although it is called Shirokane Hot Spring, it contains a lot of unusual components (aluminum ions), which flow into the blue pond and reflect light, making it look blue.
It looks blue even on a cloudy day and looks like a bath salt, but when exposed to the sun, it emits a light-emitting blue, creating a mysterious atmosphere.
The blue pond is used for the wallpaper of Apple's mac, and is highly evaluated around the world. The area around the pond is well maintained, and there are parking lots and retail stores so that you can enjoy it slowly on site.
● Parking lot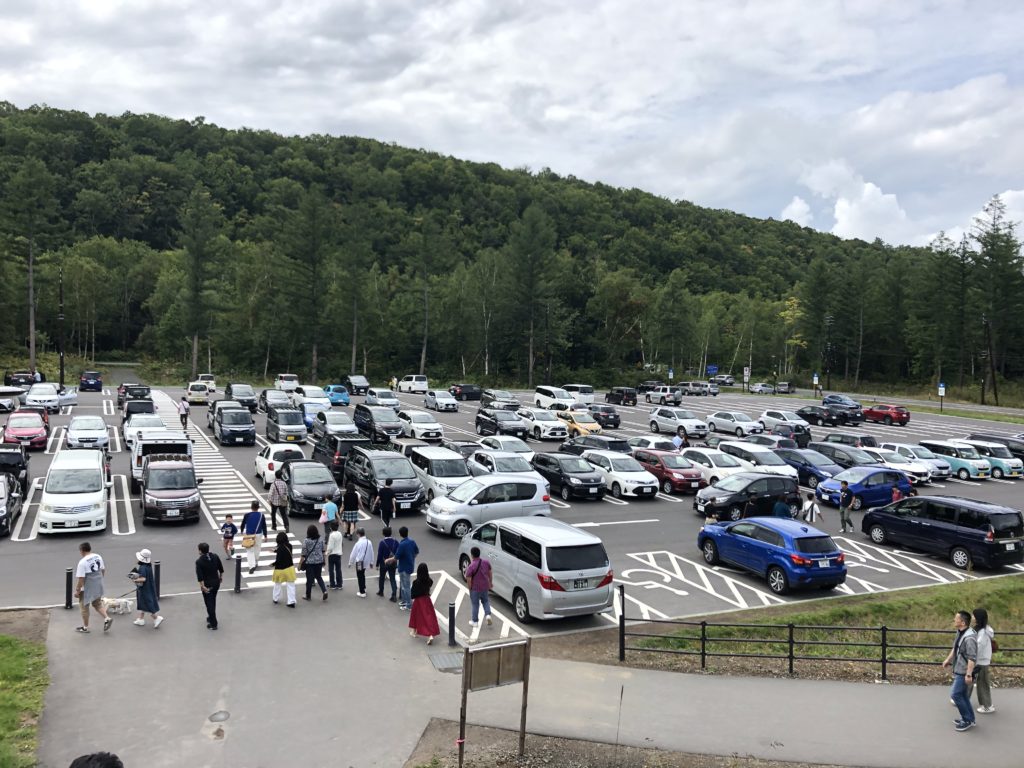 ●information board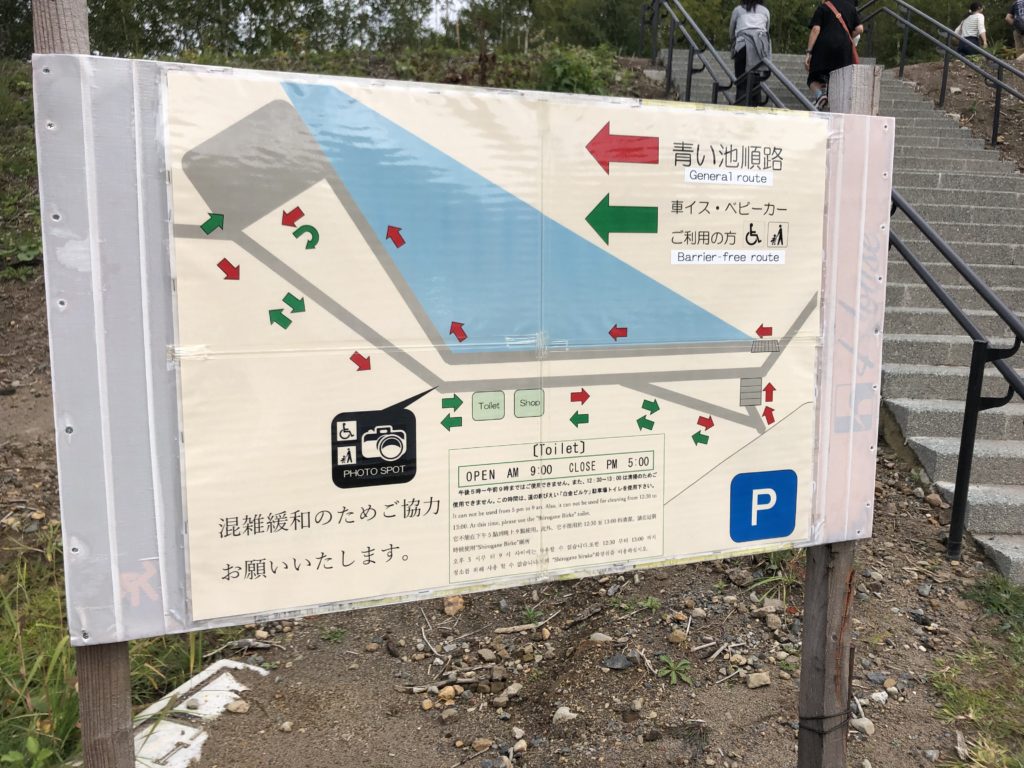 ●Well-maintained road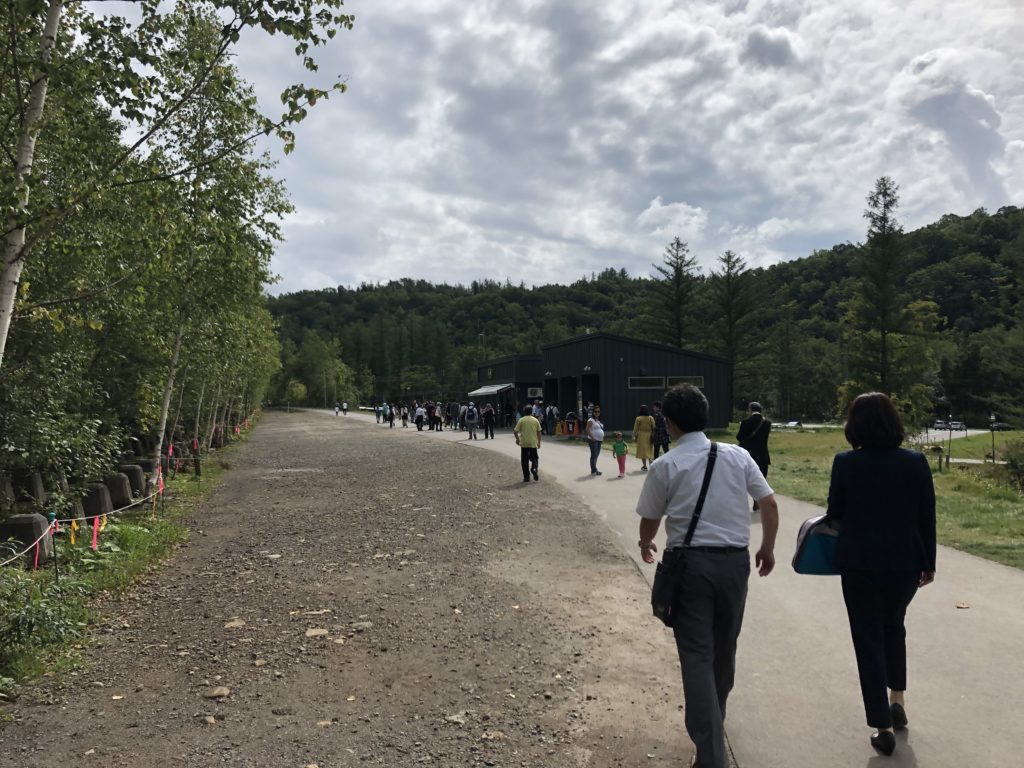 Ken and Mary Tree
Ken and Mary Tree is between Biei and Furano. When you reach the blue pond, Ken and Mary's tree are just around the corner.
It's a famous location used about 50 years ago for the commercial of a luxury car called Nissan Skyline. Ken and Mary Tree is named after the performers at that time.
▼Ken and Mary Tree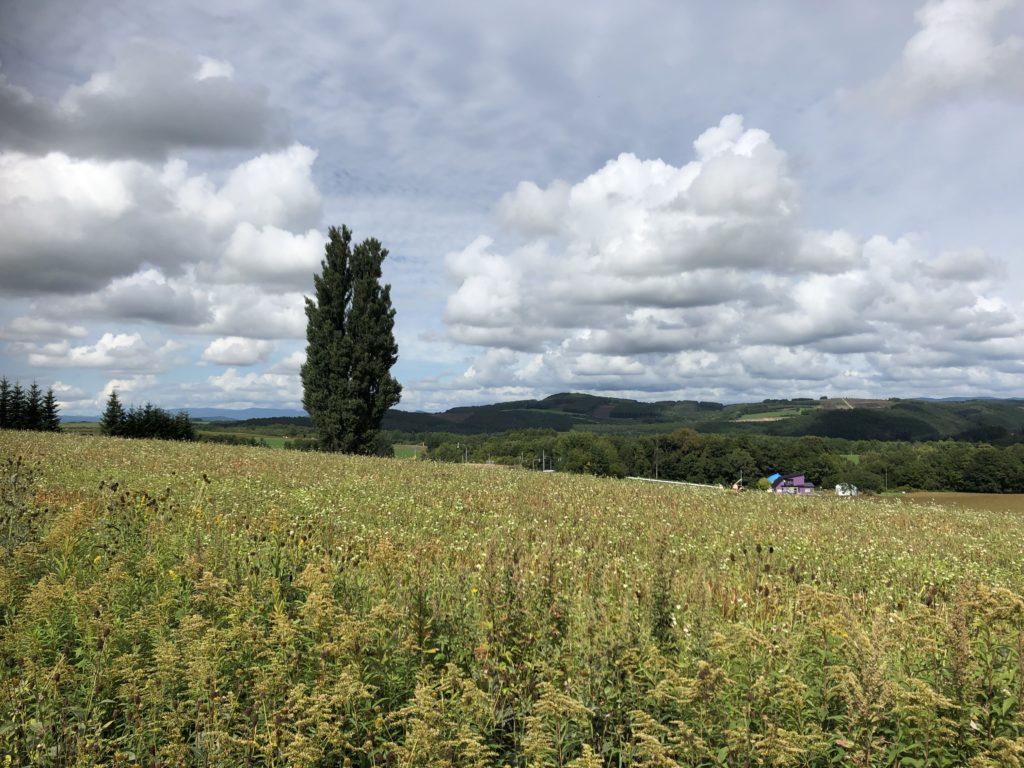 There is also a parking lot where you can get off the car and enjoy the view slowly. Famous for its name, Ken and Mary Tree, the surrounding scenery is exceptional.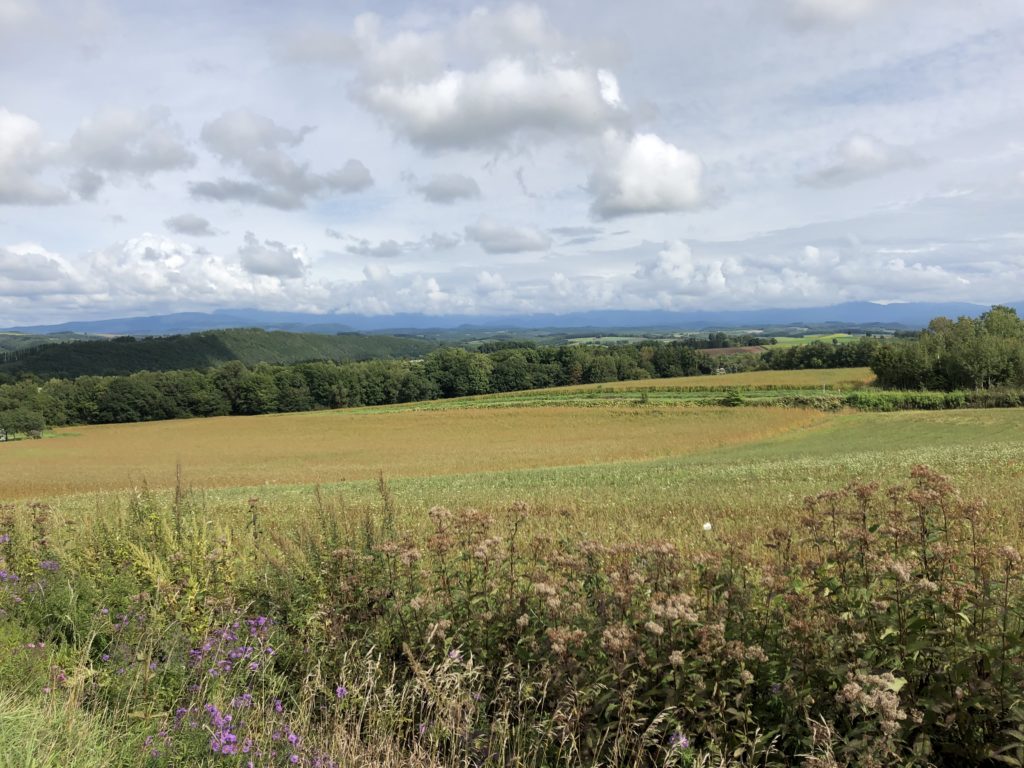 If you are traveling by car, it is a wonderful view to stop by. It is assured that you will want to lie down!
Seven Star Tree
The Seven Star Tree (Kashiwa) is a 5-minute drive from the Ken and Mary tree. (Parking available)
It is a tree that has been used for the famous tobacco package called Seven Star. In September, the color will be slightly changed and it will be a beautiful color.
▼The Seven Star Tree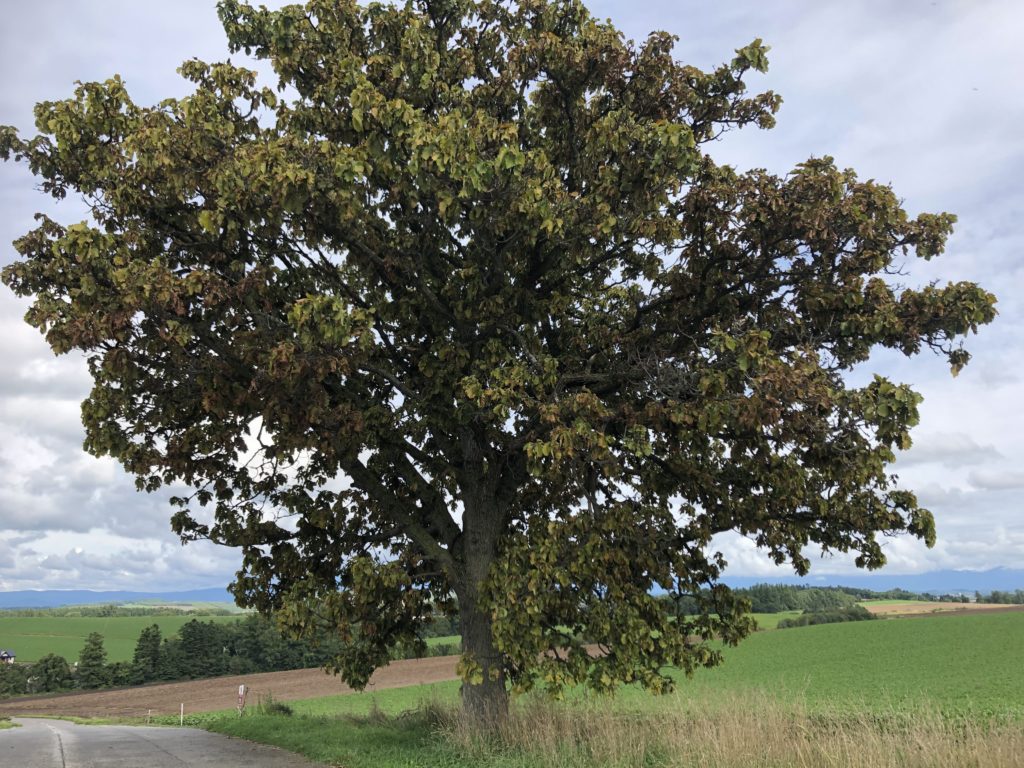 In addition to the Kashiwa trees, there are also beautiful flower fields. It is called "Braumman's sky garden" ↓↓↓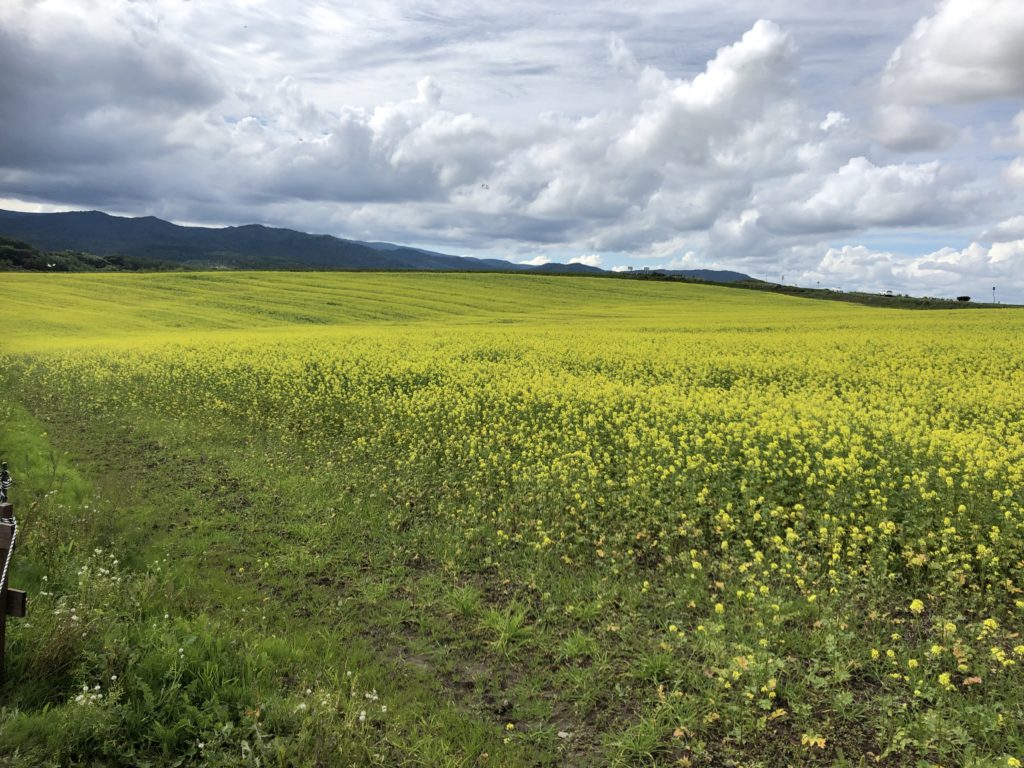 The Seven Star trees are great, but the Braumman's sky garden is great. Heals the tired heart of company life and disgusting things.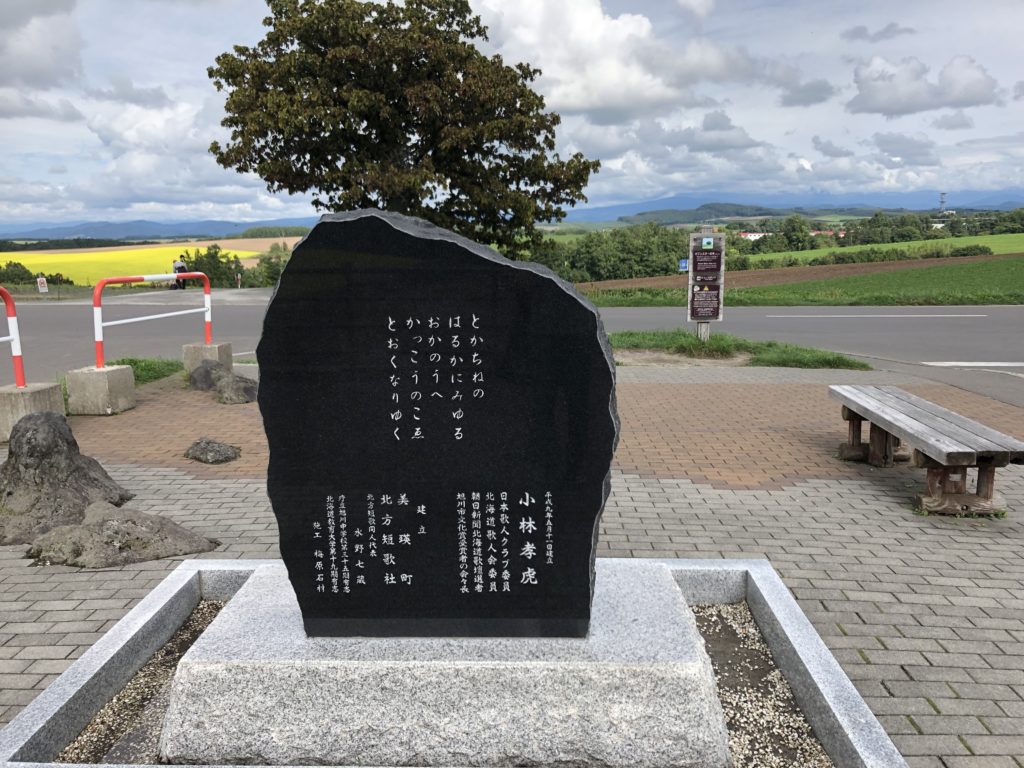 Bakery "aru-no-pine"
A bakery near the Seven Star Tree, Ken and Mary Tree. (Bakery even though it is "Pine") The fairy tale garden is very cute.
▼aru-no-pine's garden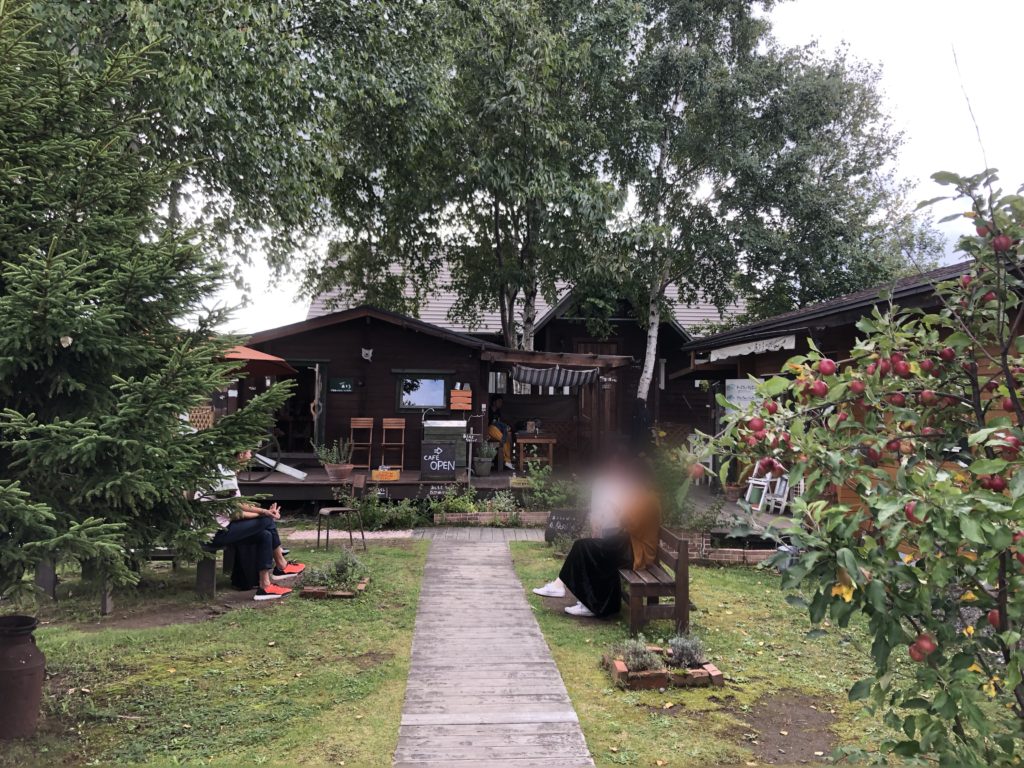 As you can see, there are some people who are waiting for the bakery to be available.
▼Entrance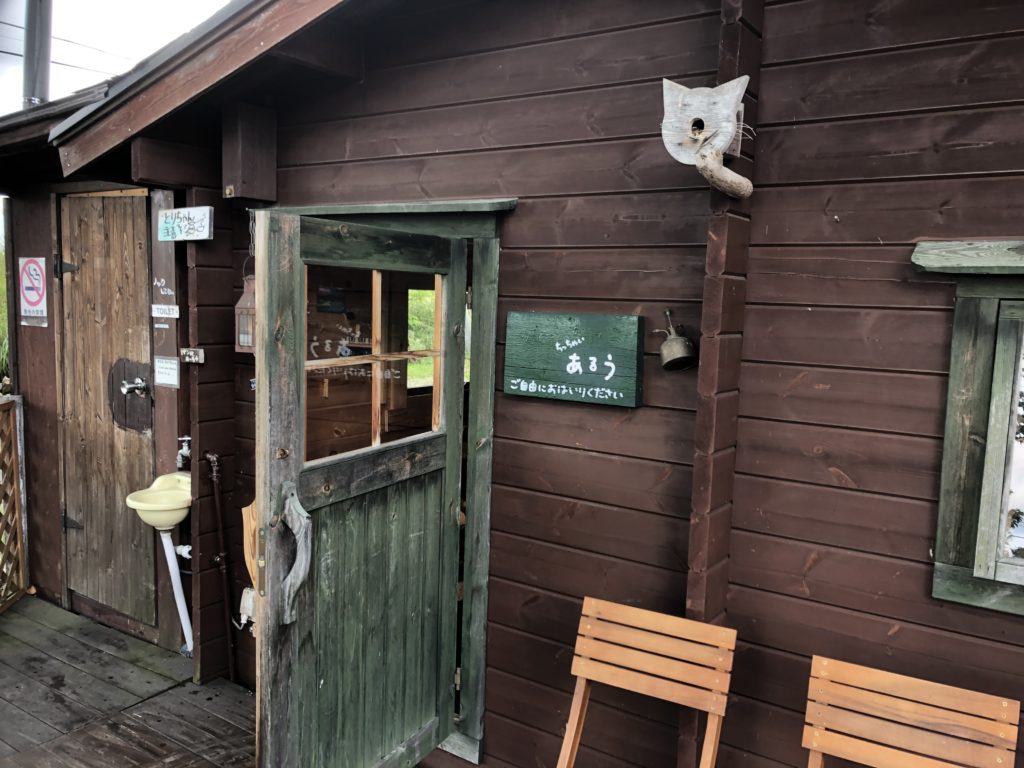 You can write your name at the entrance of the bakery and wait for your turn.
If you line up a lot, you will want to go to see nearby Ken and Mary tree and Seven Star tree while you are lined up, but be careful even if you are in order you will be canceled if you are not there .
▼Inside the shop 1
Inside a fairy tale shop.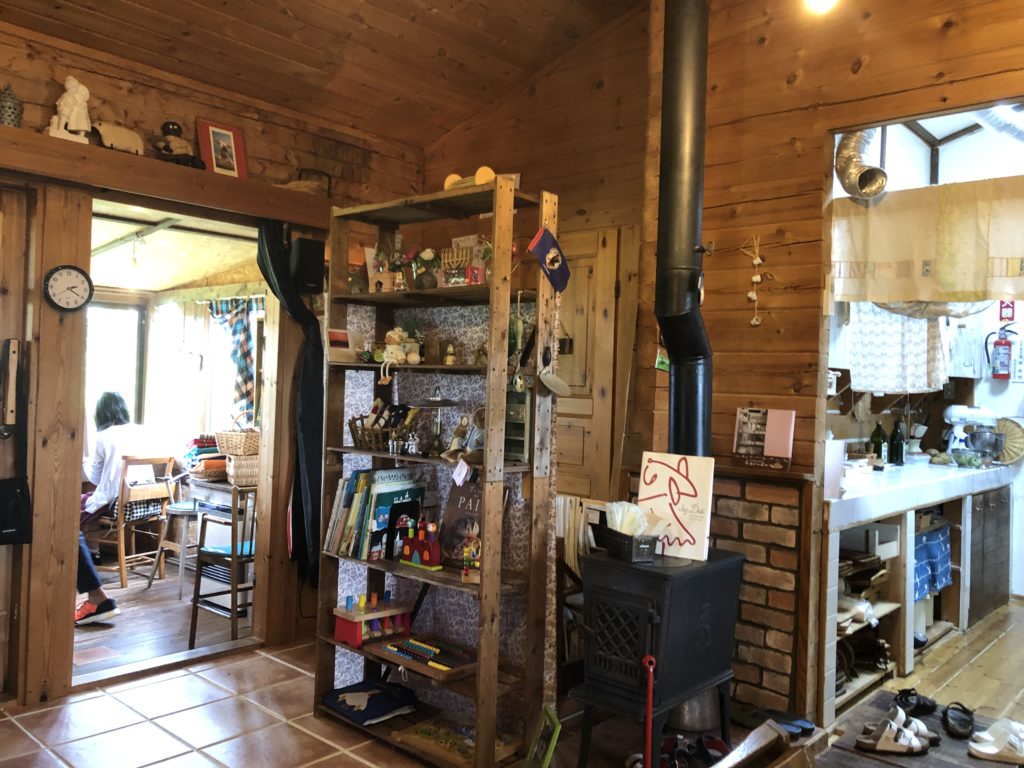 ▼Inside the shop 2
In the kitchen, I am busy and cooking.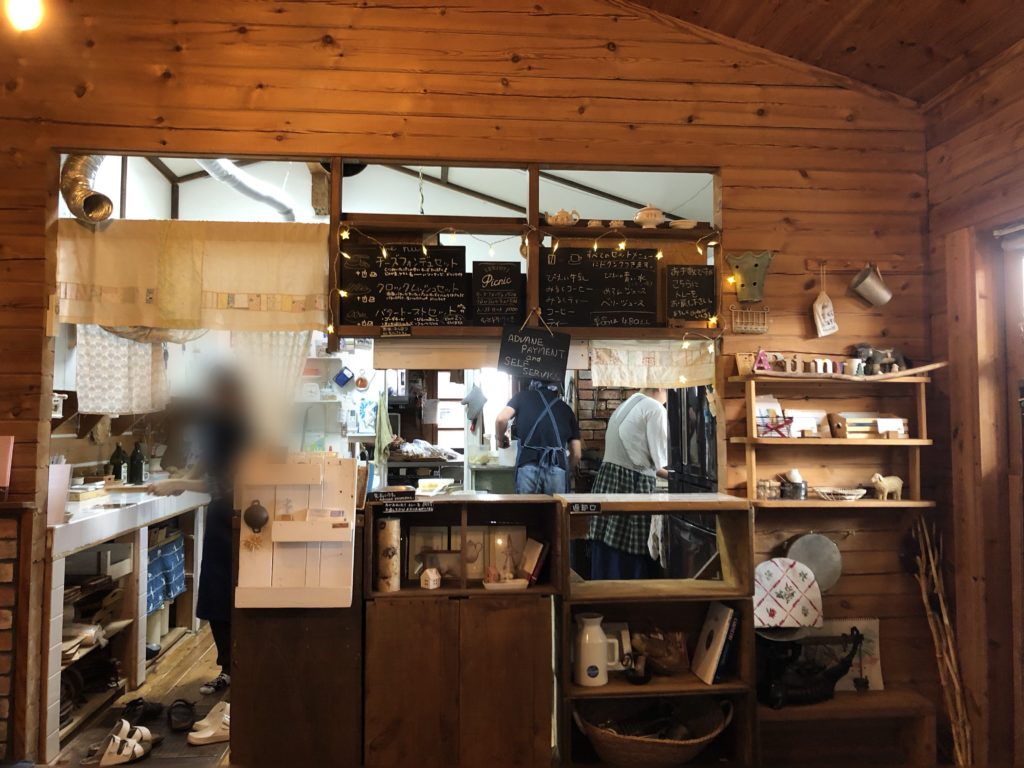 ▼Food Menu
There is set menu of drinks and is convenient. Cheese fondue is popular!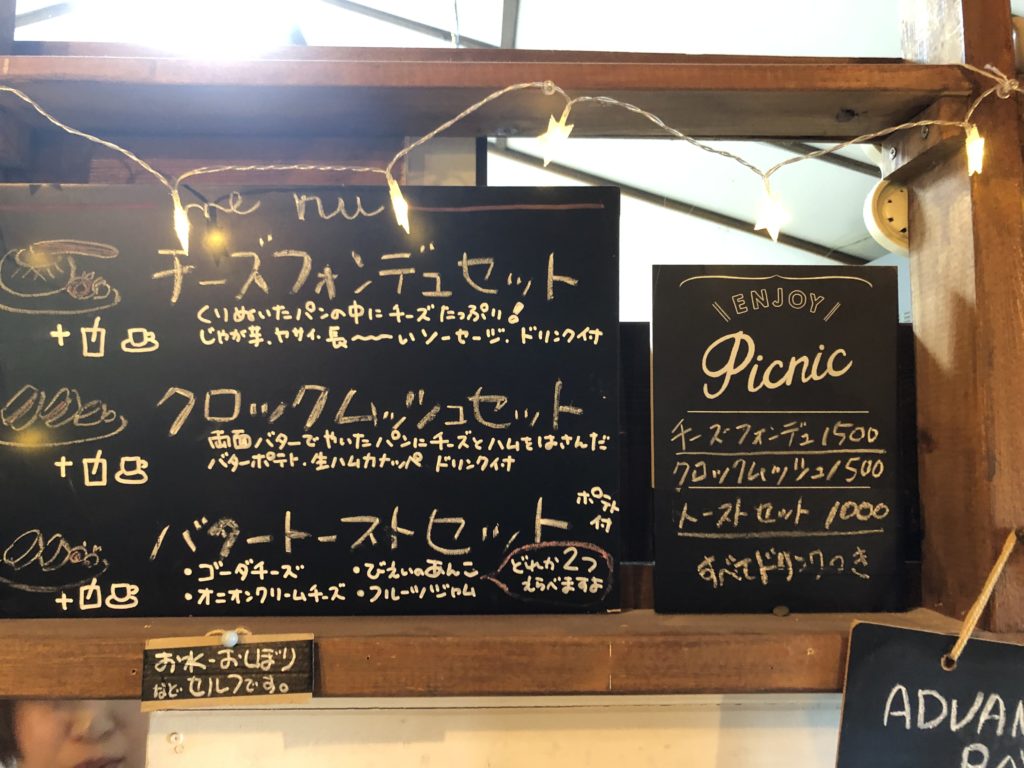 ▼Drink Menu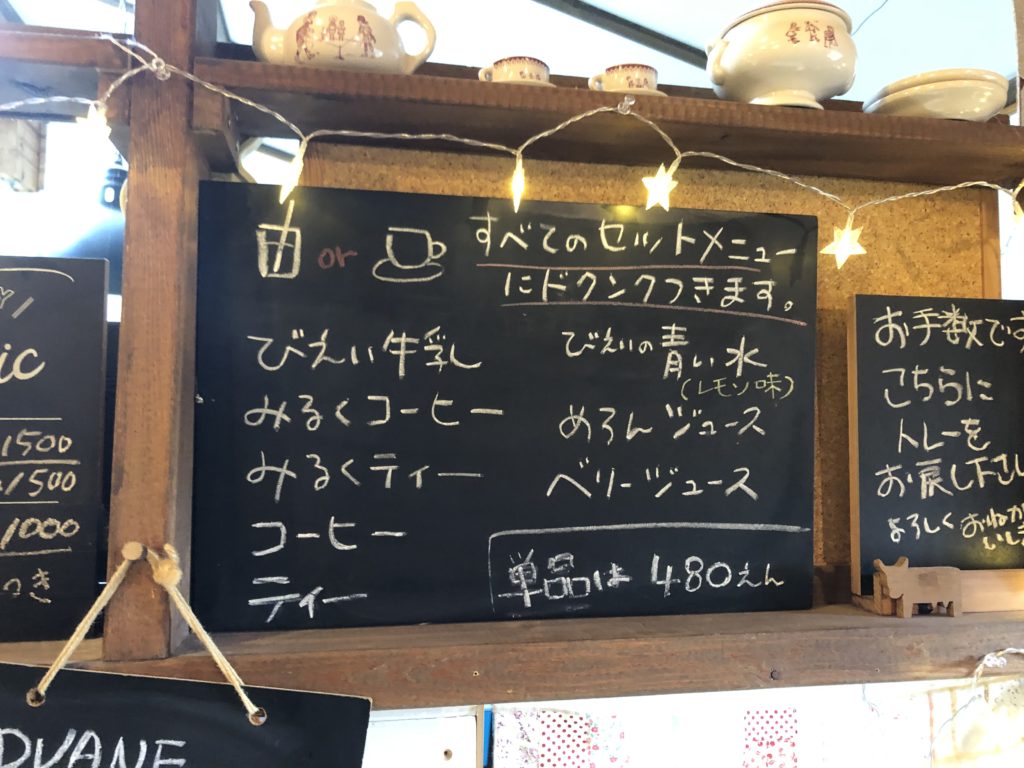 ▼Cheese fondue set (1500 yen)
Berry juice and cheese fondue, hot vegetables!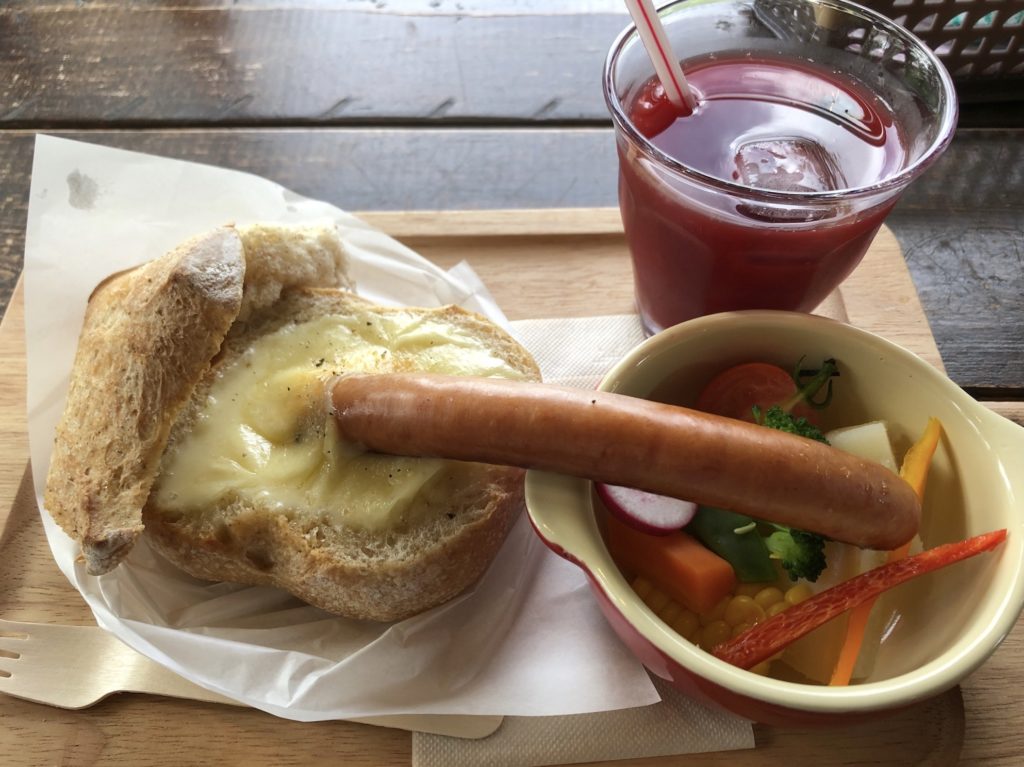 Melting cheese! Delicious hot vegetables dipped!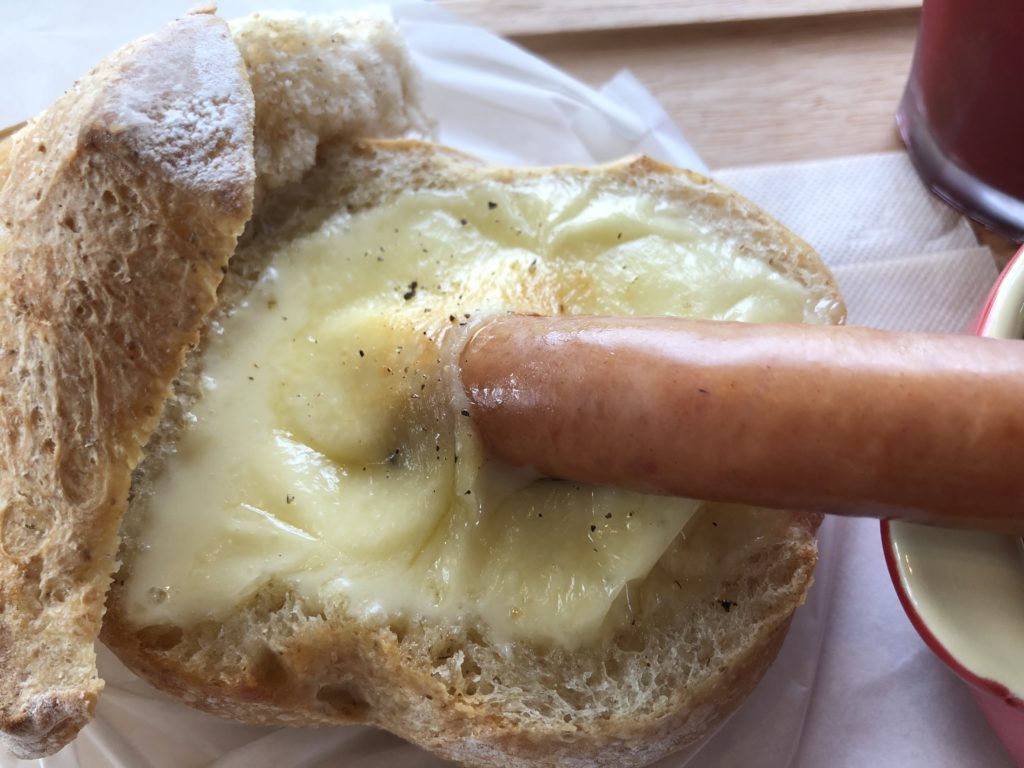 Cheese fondue set is expensive at 1500 yen, but it is the best if you think that it includes the view of Biei from the terrace!
Why don't you heal yourself and relax in the great nature of the blue pond, Seven Star Tree, Ken and Mary Tree?
There are few places to stay in Biei, but there is also a Shirogane hot spring where you can stay near the blue pond! That's it from Biei!