Hokkaido's largest city, Sapporo! Sightseeing in Sapporo? It has been featured in various tourist magazines and sites such as the Clock Tower and Odori Park, but the true charm of Sapporo is "gourmet".
Speaking of Sapporo, Hokkaido's largest city, a collection of delicious gourmets from all over Hokkaido, you can easily enjoy authentic taste without having to go out. Specially recommended dishes are Genghis Khan, a representative of Hokkaido, sushi and soup curry.
Here are three of the top rated stores.
3 gourmet restaurants to go in Sapporo
1.Daruma Main restaurant (Genghis Khan)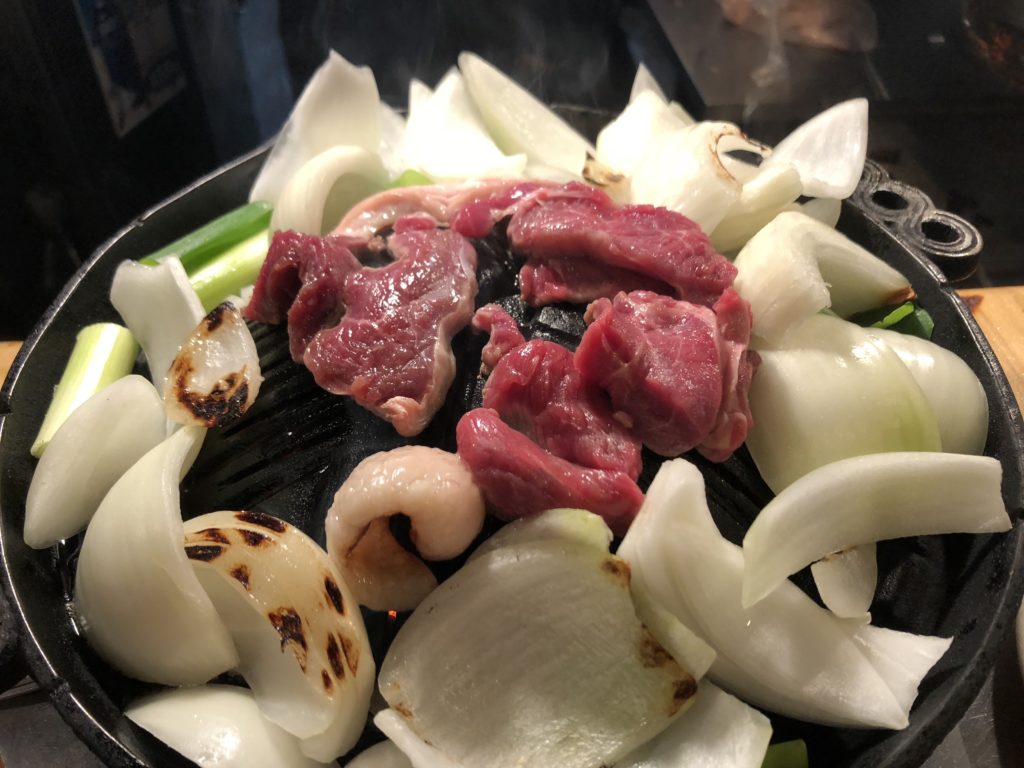 "Daruma" is the first place in Genghis Khan category in Hokkaido. There are five stores in Sapporo, all of which are popular and lined up. (Daruma cannot be reserved)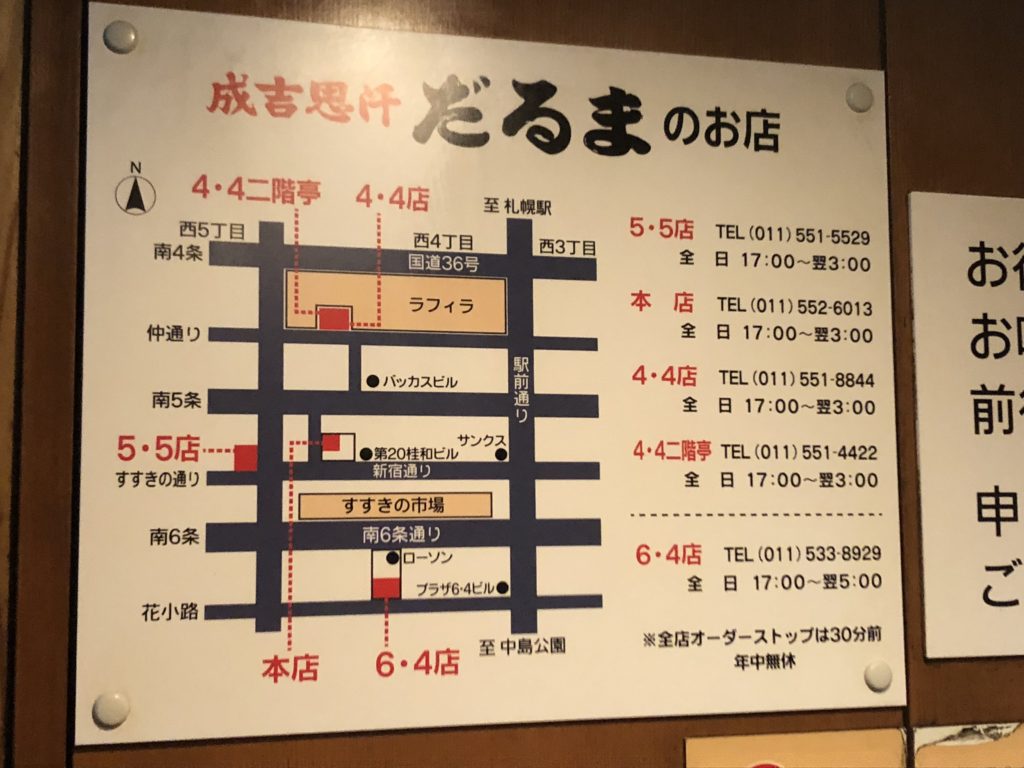 Why so popular? The first is the time it takes to order food and food, but the most popular reason is the taste of Genghis Khan!
As if there was no smell … I was prepared for the smell of some lamb, but there was no smell to fat. This quality mutton is inevitable for sale in supermarkets nationwide.
Genghis Khan is spoiled if the mutton is delicious. The structure of the Genghis Khan pot is raised at the center, and when lamb is placed on the raised part, the fat flows down to the lower part around.
I bake the vegetables in the lower part, but mixing with the fallen odorless sheep's fat makes the vegetables delicious and inevitable!
Delicious Genghis Khan can be not only lamb but also vegetables, so we replaced vegetables!
2.Picante(soup curry)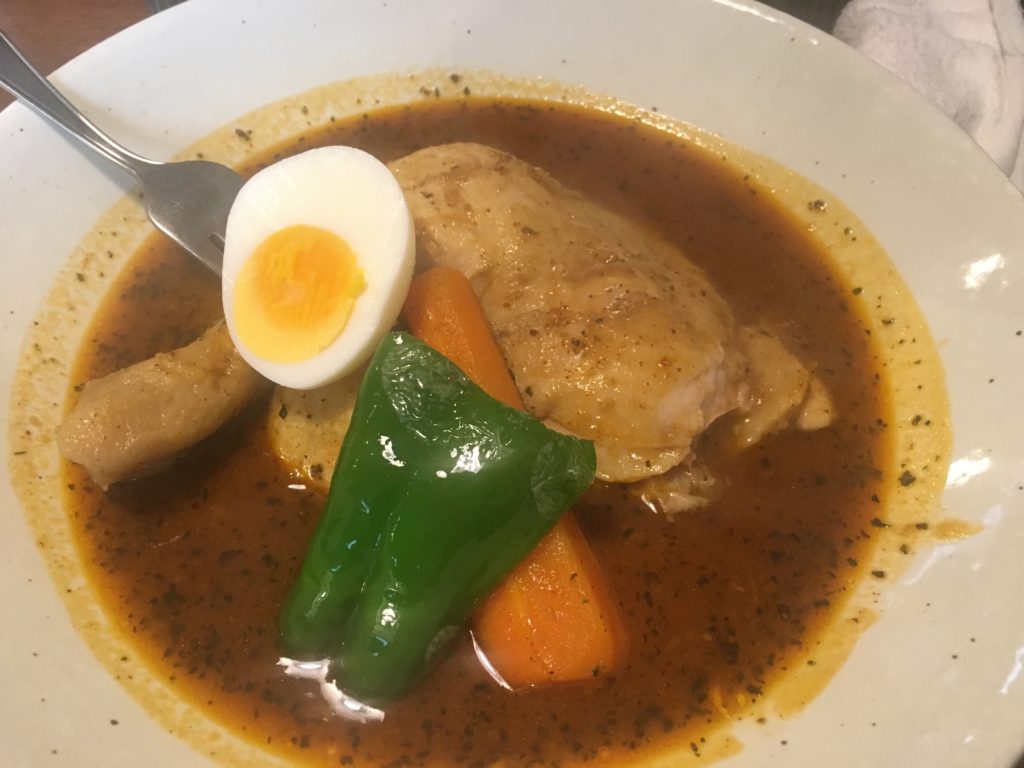 If you search for "soup curry" and tabelogs, the hundred soup curry shops are almost completely filled in Hokkaido. Rather, I think it would be difficult to run a soup curry restaurant in Hokkaido if you weren't in one of the hundred stores.
"Picante" boasts the highest popularity in Hokkaido, the home of soup curry that cuts off such a challenge.
It is a soup curry of vegetable gurgling with a strong medicinal feeling and a simple taste. I like my deep flavored flavor, but picanti soup curry can be eaten even though it is lightly flavored.
I feel that the use of spices is really good and I don't get tired of it. Sapporo is one of the best restaurants in Sapporo, where you can choose curry from 4 kinds of soups and enjoy it every day!
3.Hanamaru(Sushi)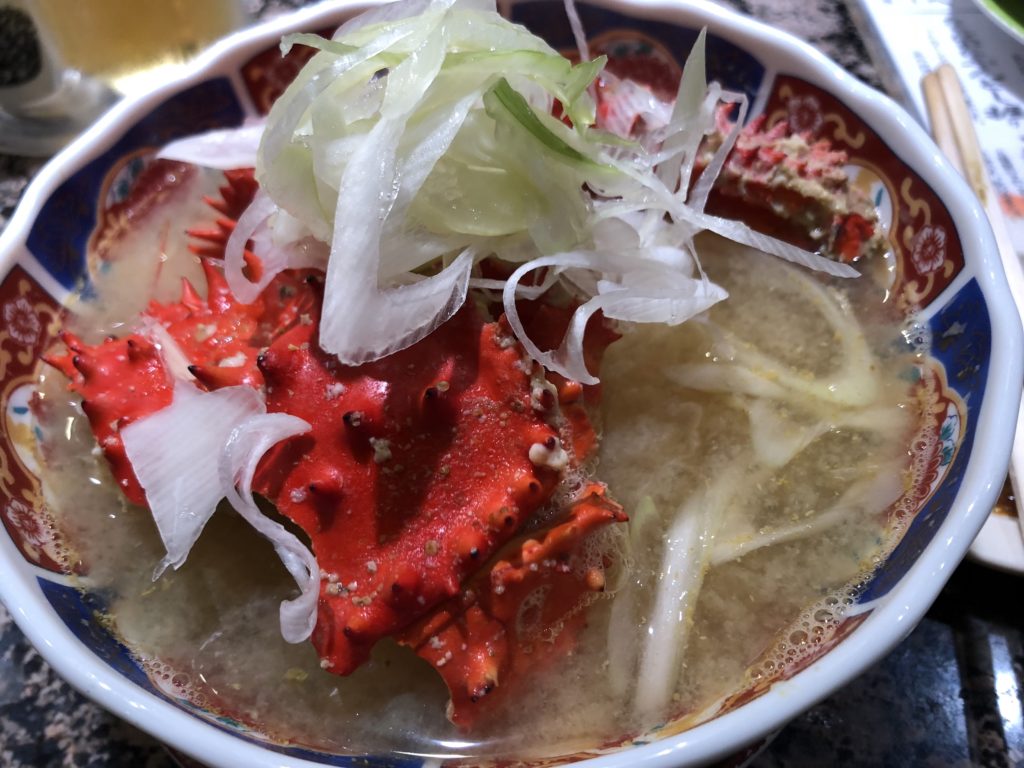 This is a revolving sushi restaurant that operates at Stellar Place in Sapporo JR Tower. It is very popular because it is inexpensive and delicious, as well as being directly connected to Sapporo Station.
I went to 10:30 even though it was open at 11:00, I could not make it for the first turn in the rain … (only 30 seats) It is not necessary to be lined up all the time, so I will contact my mobile phone when the turn is approaching Let's issue a ticket early.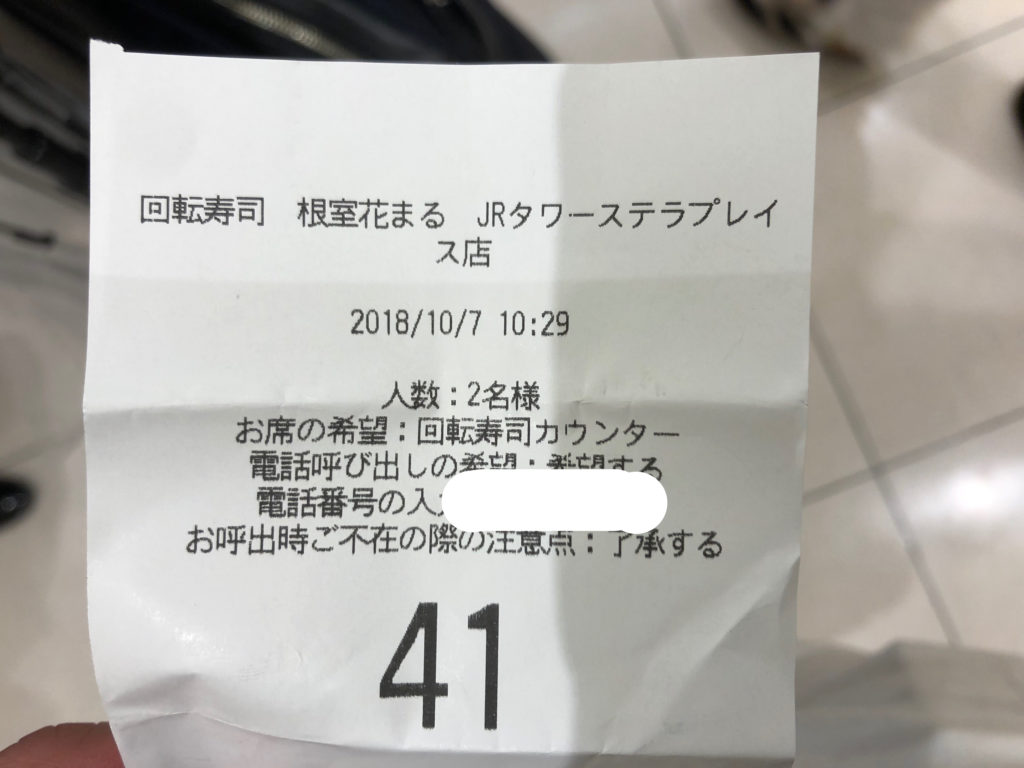 If you are near a boulevard park nearby, you are sightseeing and can respond to incoming calls.
If you don't care about the location, the conveyor belt sushi restaurant called "Triton" seems to be more delicious, but if you consider the location, Hanamaru is better.
Extra(BAR YAMAZAKI)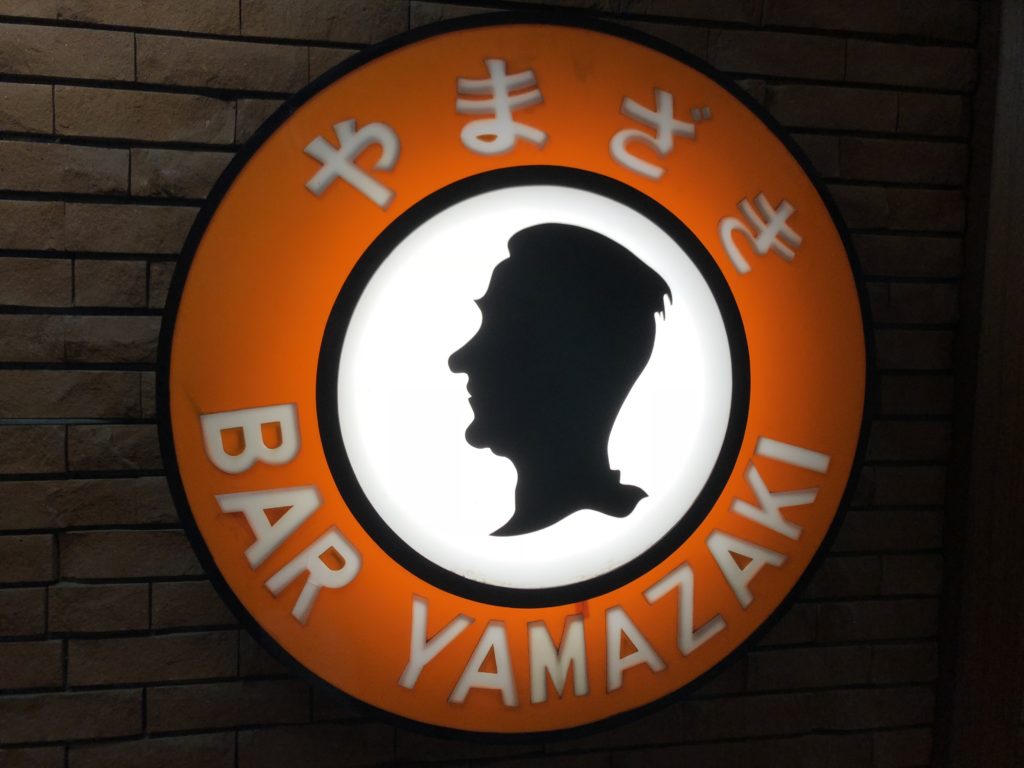 BAR YAMAZAKI is secretly popular in Sapporo. It seems that tourists who have information are coming, but the main customers are Sapporo residents.
▼Fashionable counter seats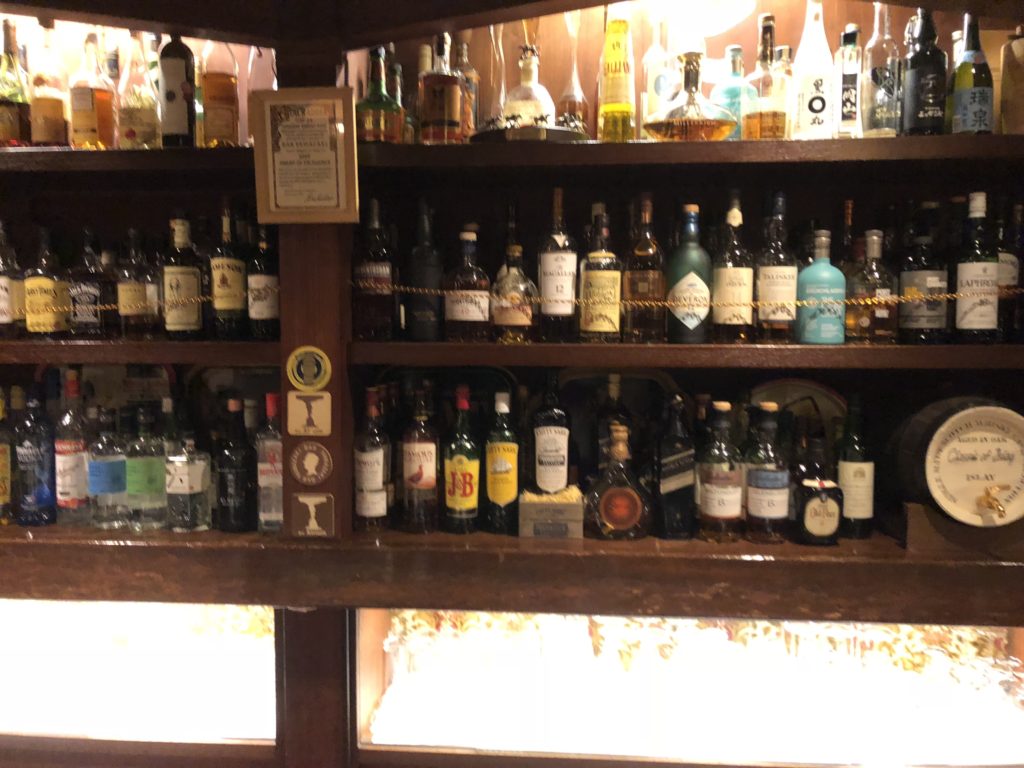 Adult time spent by adults spending fashionable cocktails at a well-established bar.
▼YAMAZAKI original vertex (Sapporo)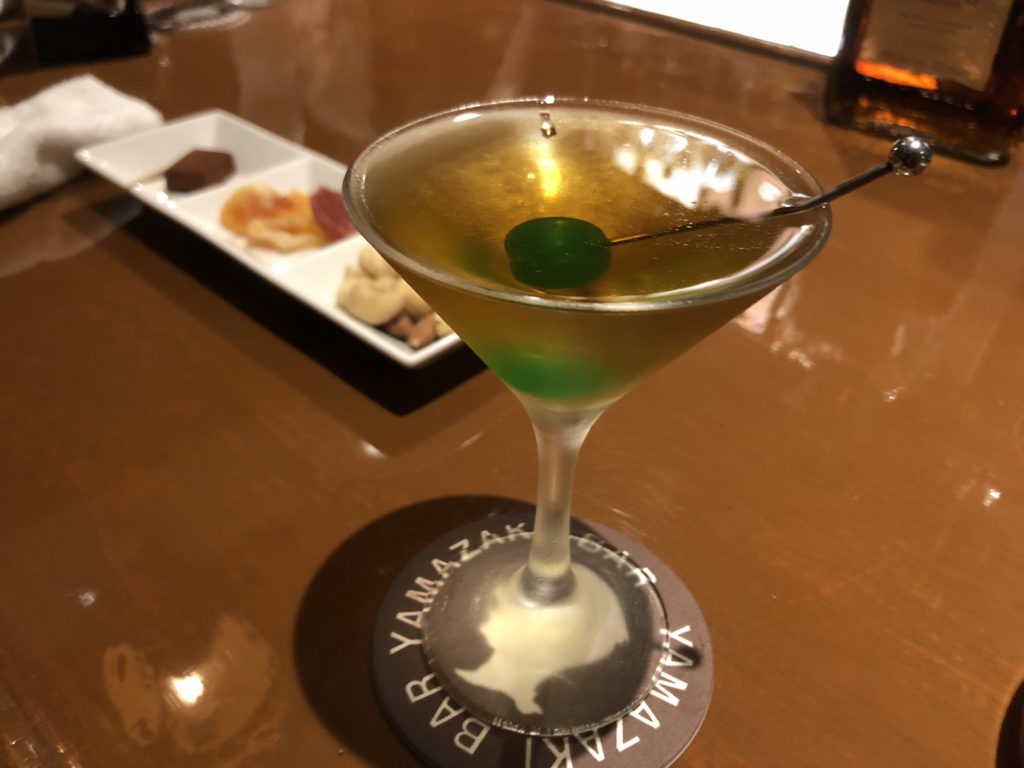 I don't talk much, but it is a very recommended bar that is very calm and perfect for dates. Why do not you spend a little rich night?
Extra (Sapporo Beer Sapporo Factory)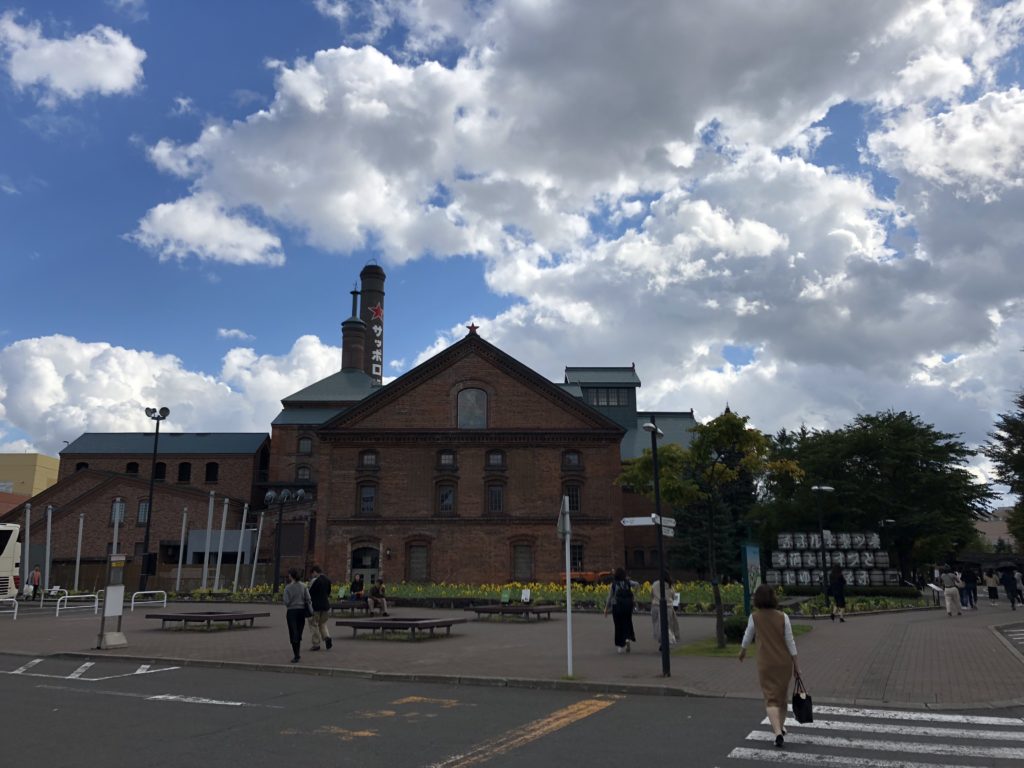 The Sapporo Beer Sapporo Factory reflects under the high clouds. It has been published in numerous travel magazines and is now a standard tourist destination.
However, it is not just a tourist destination. There is a factory tour of Sapporo Beer, and you can choose a paid plan or a free plan.
But we recommend that you choose the absolute paid plan (500 yen)! This is because the reprinted Sapporo Wheat Seed, which can only be drunk on a paid Sapporo Beer Sapporo Factory tour! (Photo right)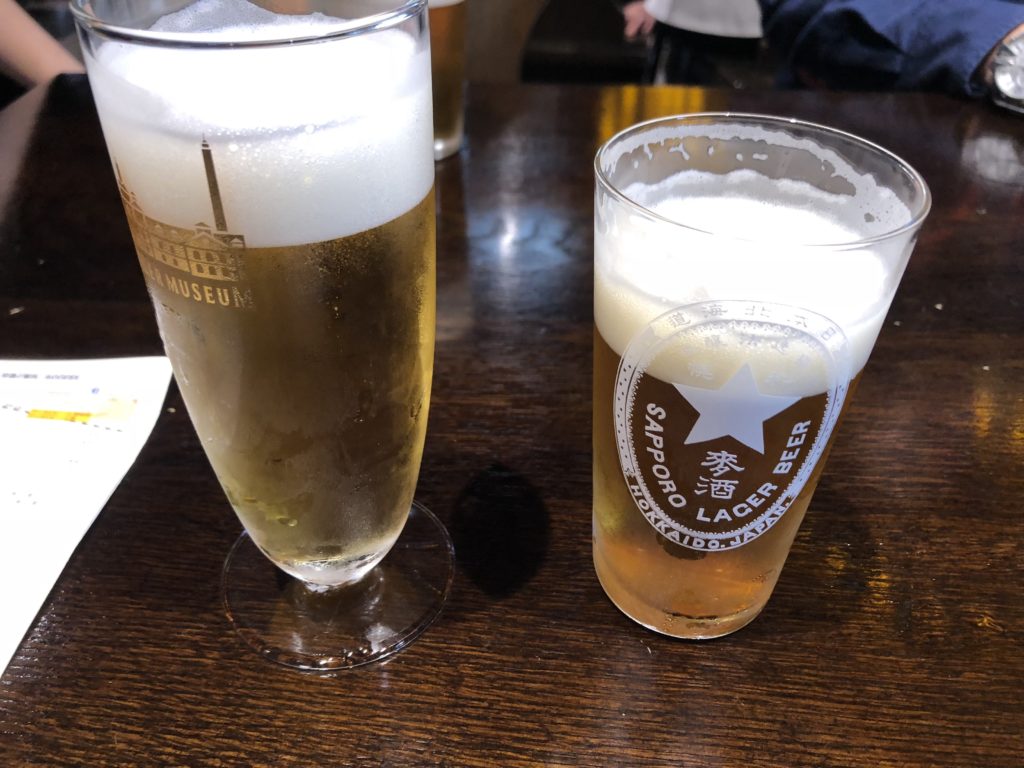 The taste of Sapporo Beer when it was founded is bitter taste! It reproduces the time when yeast filtration technology was low. It is a luxurious dish that uses a lot of hops to enhance the sterilization effect.
In addition, you can compare the current Sapporo black label (right photo), Hokkaido-only Sapporo Classic (middle photo), and pioneering beer that is particular about the manufacturing method at the time of its founding.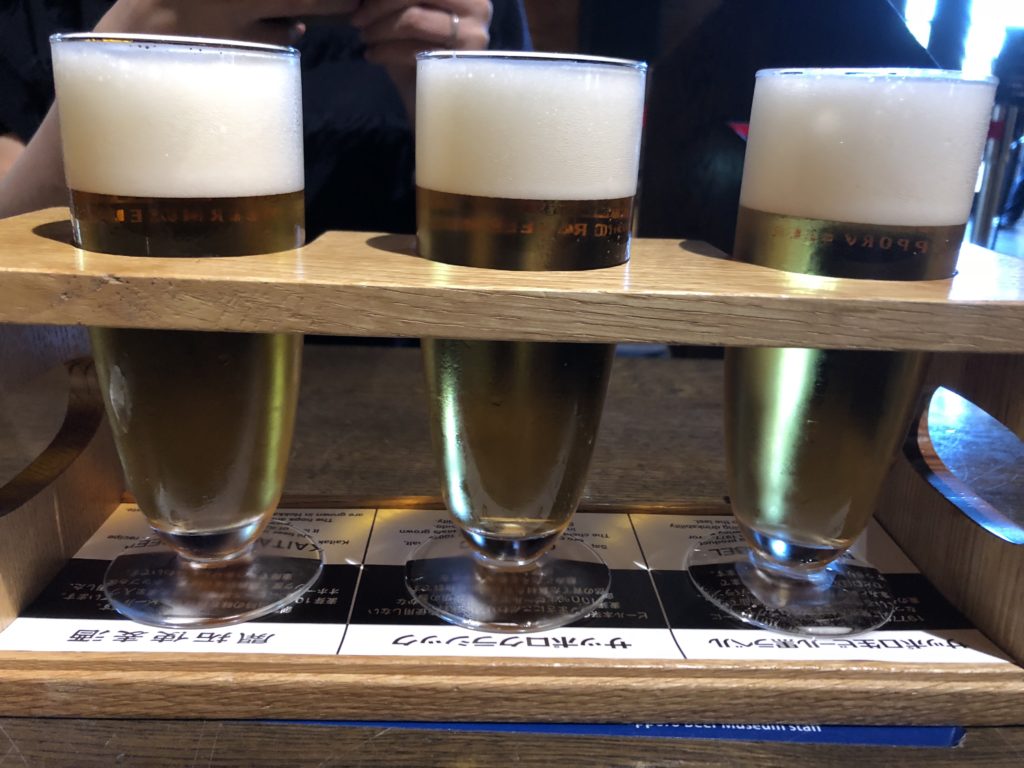 By the way, Sapporo Classic is limited to Hokkaido, but it's delicious enough to say, "Why don't you roll it out nationwide?"
Even while opening a Hokkaido product exhibition at a department store or supermarket nearby, if you are lucky enough to have a Sapporo Classic, you can buy it in bulk.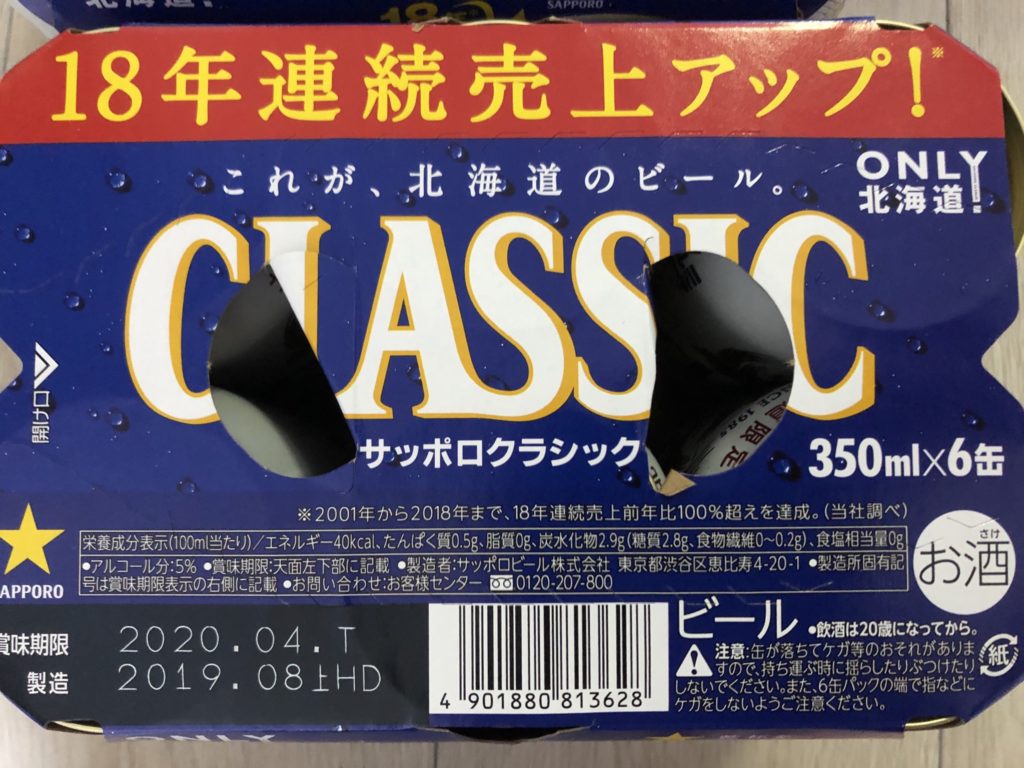 The impression of a very rough taste is a rich heartland beer. At the end of 2018, "Japan was surprised at the world! Sugo-Idesne !! Inspection team", I took the first place in the Sugoi Japan product ranking selected by overseas travelers.
If you come to Hokkaido, we recommend that you visit the Sapporo Beer Sapporo Factory with a paid plan!
Recommended Hotels in Sapporo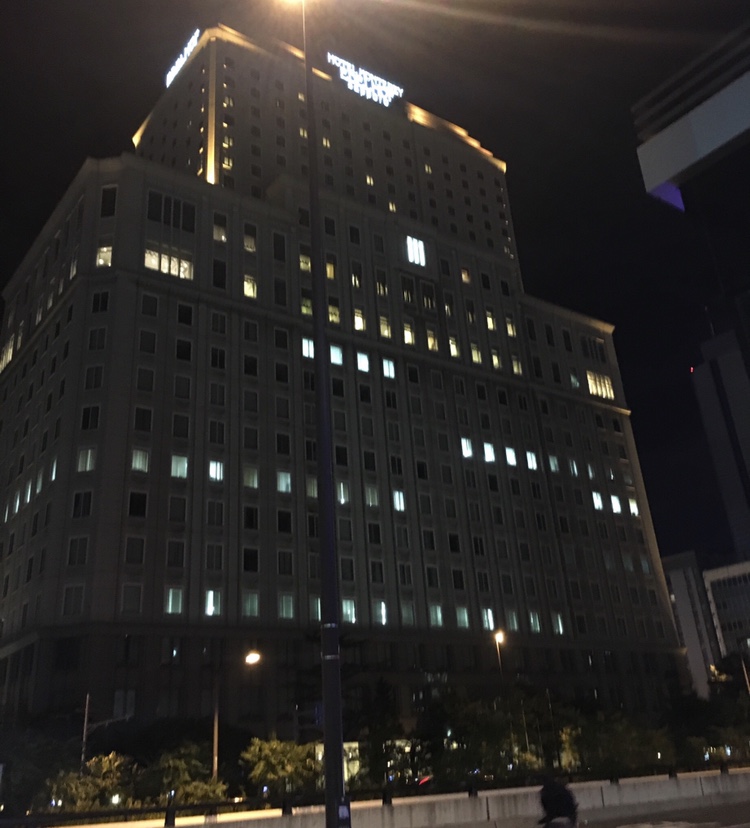 From a tourist's point of view, the recommended hotel in Sapporo is Hotel Monterey Edelhof.
There are many popular hotels such as Sapporo Prince Hotel, Sapporo Grand Hotel, and Hotel Emisia Sapporo at a low price, but the attraction of Hotel Monterey Edelhof is its hot springs.
It's great to eat, drink, return to the hotel and relax in the hot springs! Moreover, you can go directly to the lounge with bathrobes from the hot spring.
Because it is connected from the men and women's bath, you can join and drink in the lounge with couples and couples. (I did not bring my smartphone to the bathroom as expected)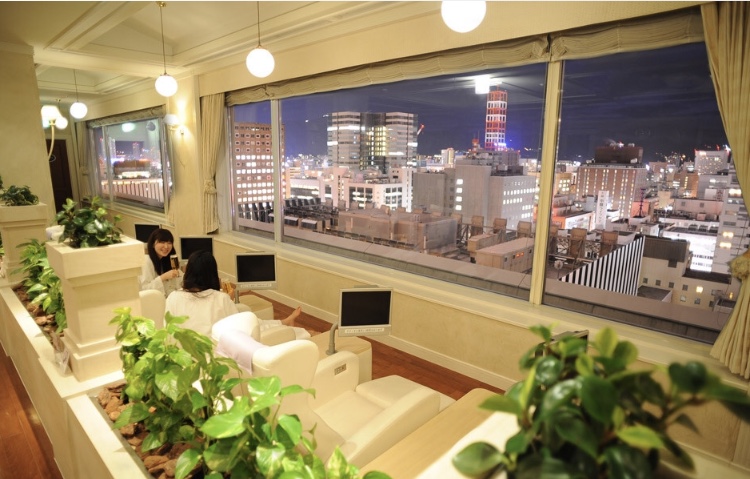 Monterey Edelhof web site HP:https://www.hotelmonterey.co.jp/edelhof/spa/menu/195815814f3e4d0.html
The price is the best as well because you can stay in a business hotel + α! Please stay once, I want to repeat.