Matsushima is a region strongly affected by the Great East Japan Earthquake. Have you ever heard of Ishinomaki? If you go a little west by train from Ishinomaki, you will find Matsushima. On the other hand, Matsushima is one of Japan's three scenic spots alongside Miyajima and Amanohashidate, and is famous for its beautiful pine-sea contrast. Matsushima has prospered as a sightseeing spot, so if you go to Miyagi, you definitely want to see it. This time, I will introduce a piece of that charm.
Matsushima too beautiful! Japan's three sights are wonderful
Matsushima Sightseeing
It is famous that Matsushima is located in Miyagi Prefecture, but isn't there a surprisingly few people who know where in Miyagi? Matsushima is closer than I thought 25 to 40 minutes east by JR from Sendai Station.
Sendai Station → Matsushima Station (25 minutes)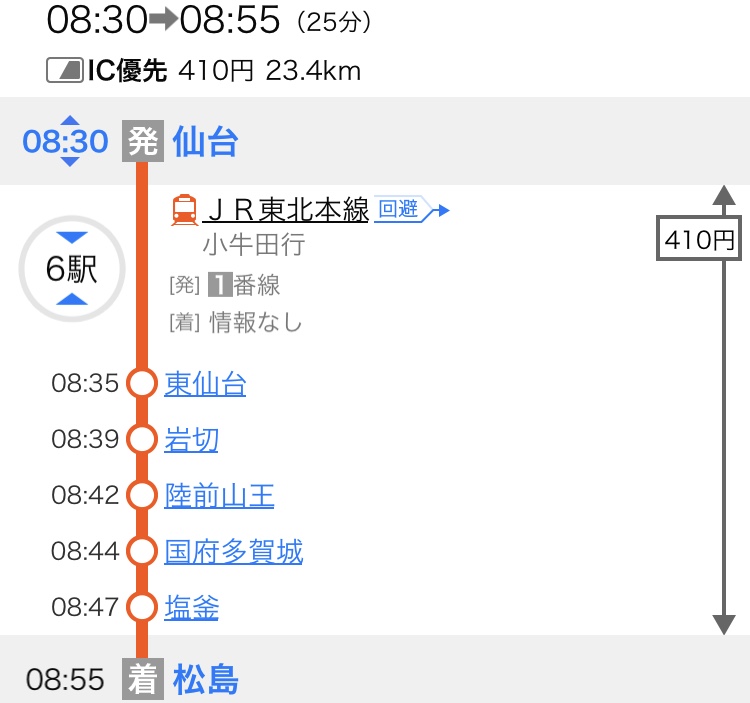 However, from Sendai Station, "JR Matsushima Station" is near, but not suitable for sightseeing in a residential area. As you can see, I got the wrong station to get off ↓↓↓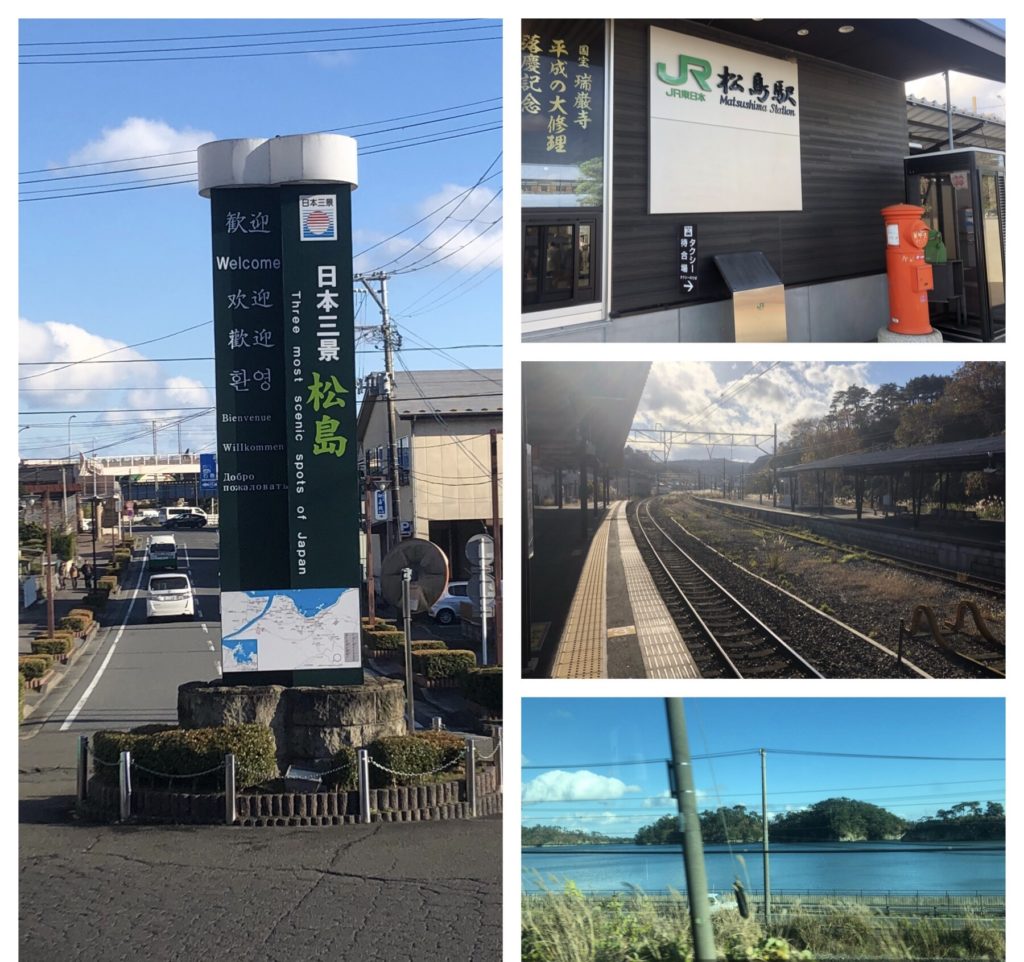 If you are sightseeing in Matsushima, it will take a little time from Sendai, but it is better to get off at JR Matsushima Kaigan Station. You can get to Matsushima Kaigan Station by taking the "Sengoku Line" instead of the "Tohoku Main Line" at Sendai Station.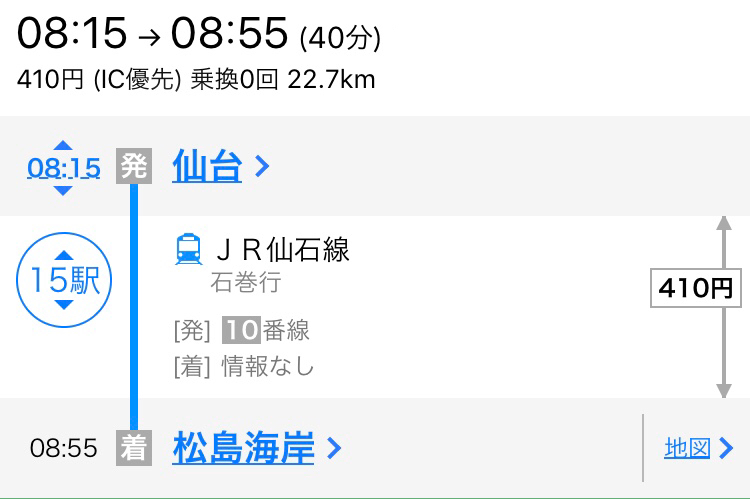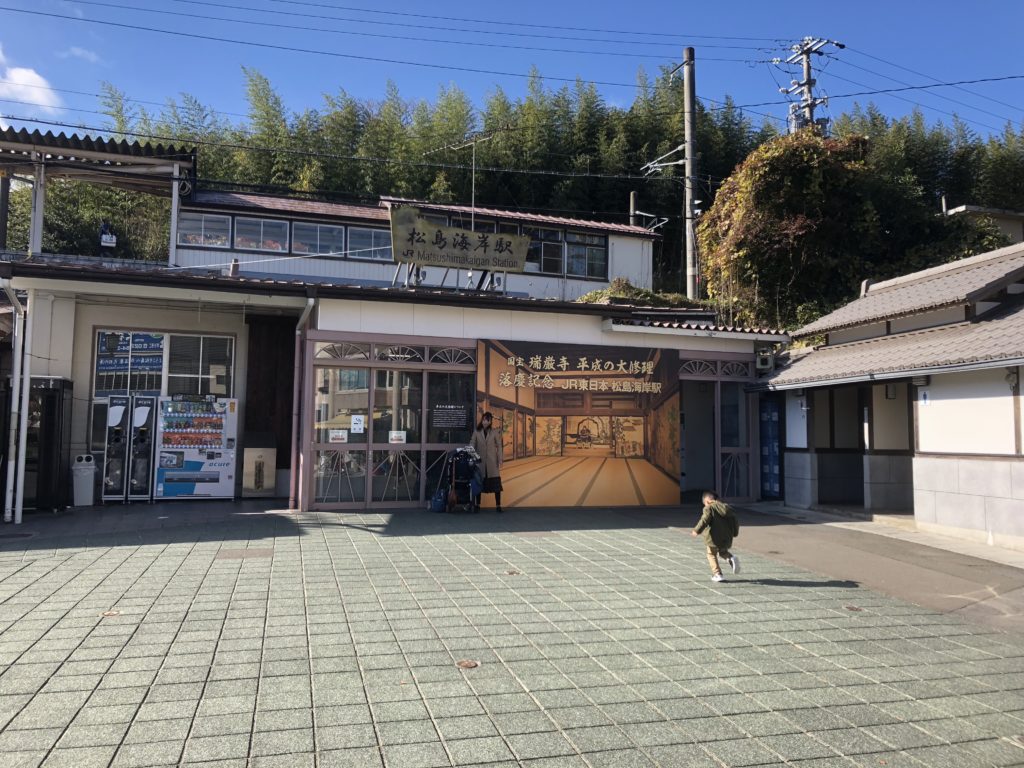 At Matsushima Kaigan Station, there is an information desk that keeps your luggage, so it is easier to leave your sightseeing if you do not go directly to the inn. When you go sightseeing on the Matsushima coast, be sure to stop by Fukuura Island. It costs 200 yen, but if you consider the fun, you can change. Fukuura Island, which is just a short walk from the red Fukuura Bridge, is a large island with a panoramic view of Matsushima.
Fukuura Island seen from Matsushima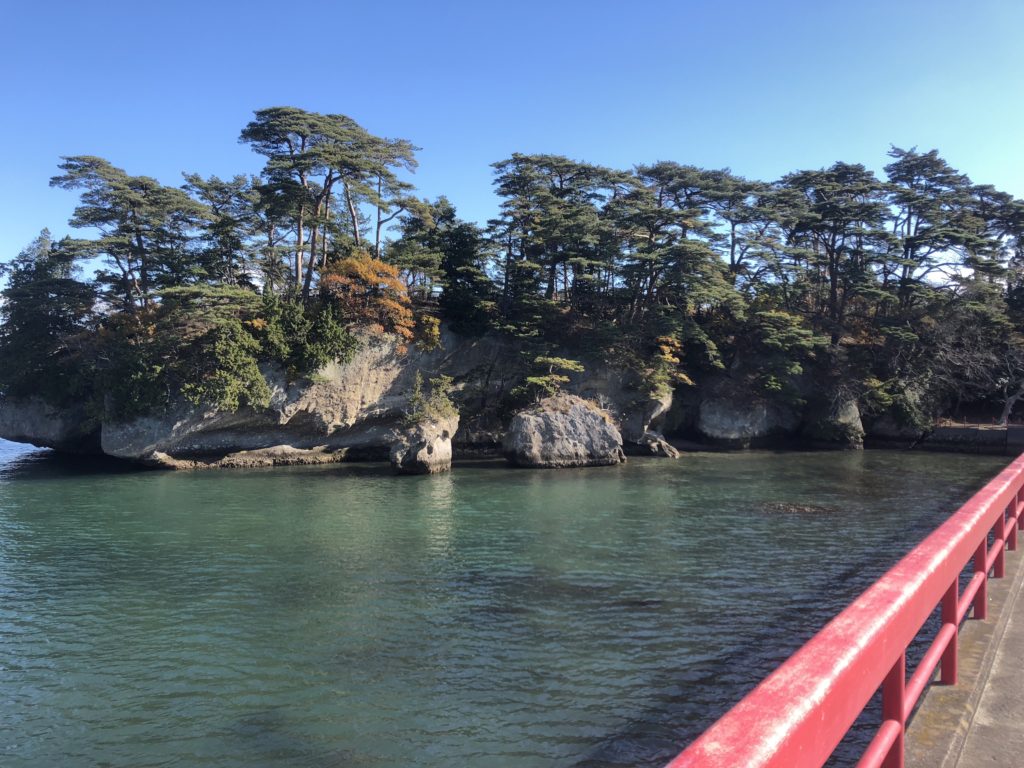 Matsushima Sea from Fukuura Island 1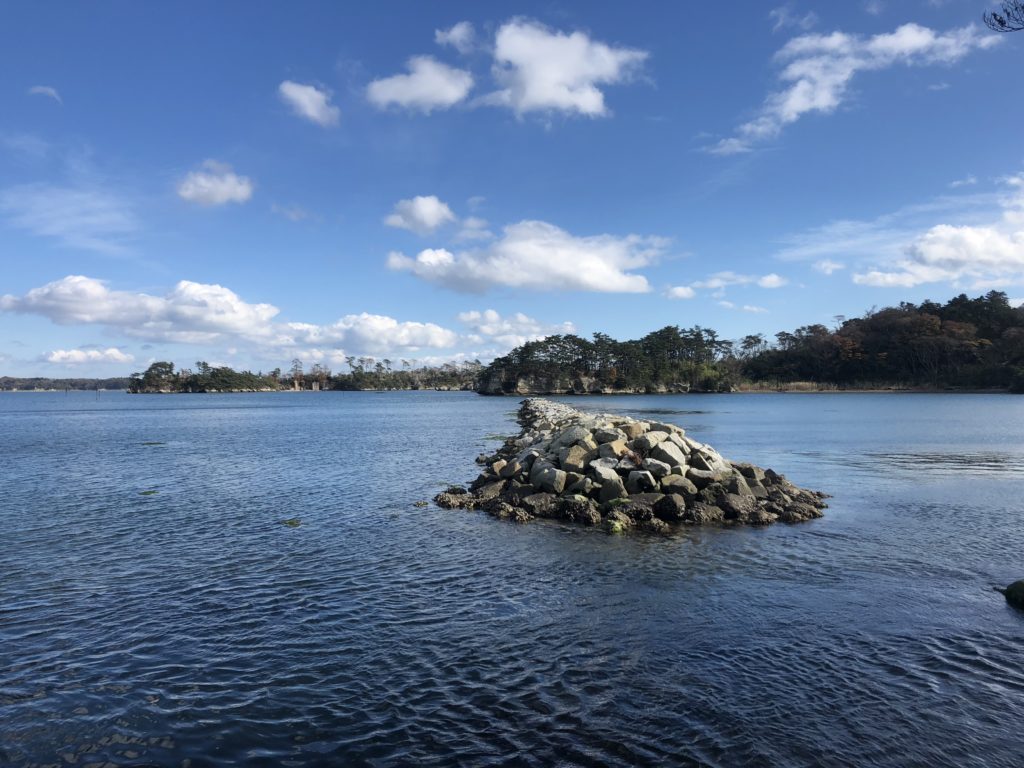 Matsushima Sea from Fukuura Island 2
You can descend to the shore.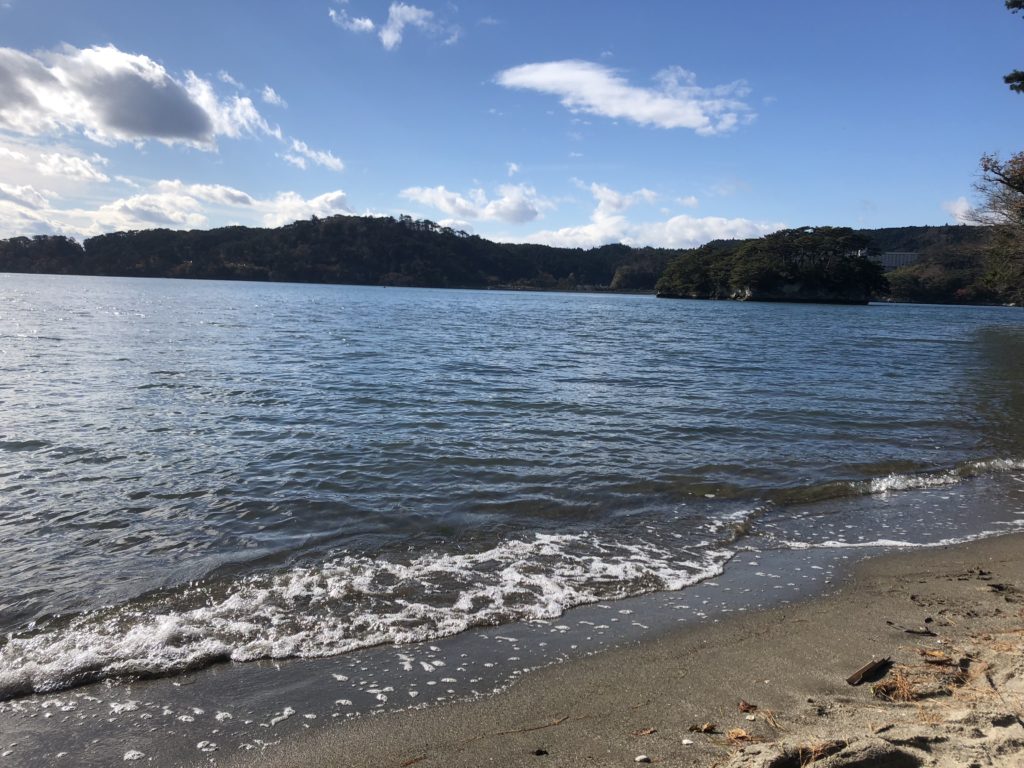 Matsushima Sea from Fukuura Island 3
There is a pine on this floating island, which is why it is called Matsushima.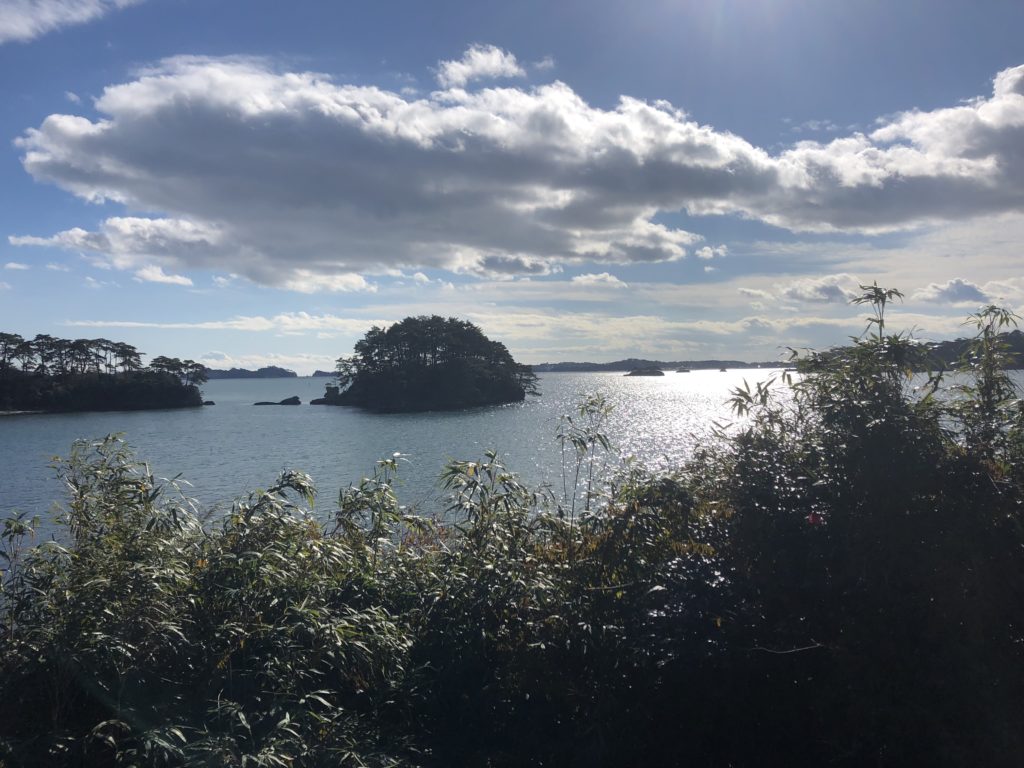 Fukuurajima takes at least one hour to go around the whole area, so you need to take extra time. There are a few attractions and a large park, and you can tickle the children's mind as if you were a little stroll through the forest. If you exercise in Fukuura Island, you will be hungry, so you will eat Matsushima's specialty oysters. People are crowded when looking for a store. . . (Isn't it a souvenir shop?)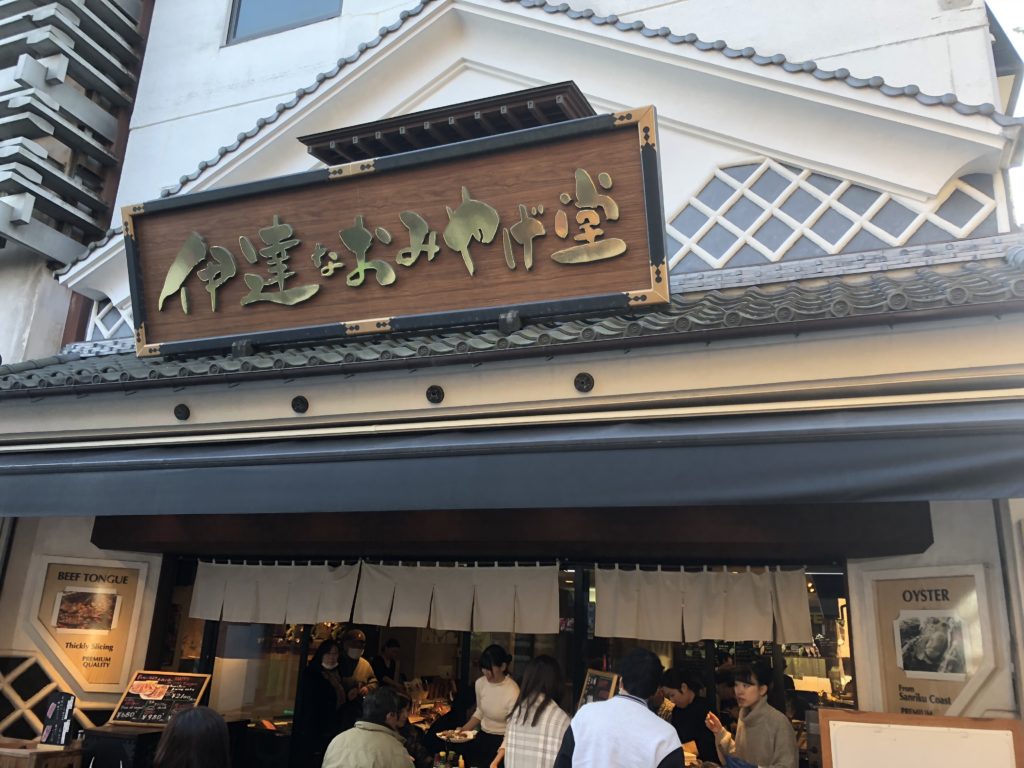 Even though it was written as a souvenir shop, it was actually a restaurant. We recommend a restaurant called ZEN (inside a souvenir shop) that offers oysters in front of Zuiganji Daimon. It comes with 5 large oysters and a glass of alcohol and is cheap at 1,500 yen! Each of the five oysters corresponds to "raw" and "baked" one by one.
Matsushima is famous for its oyster cultivation and is characterized by its beautiful cold sea. It's not the same as Hiroshima's oysters. I prefers oysters from Matsushima, which have less milky feeling.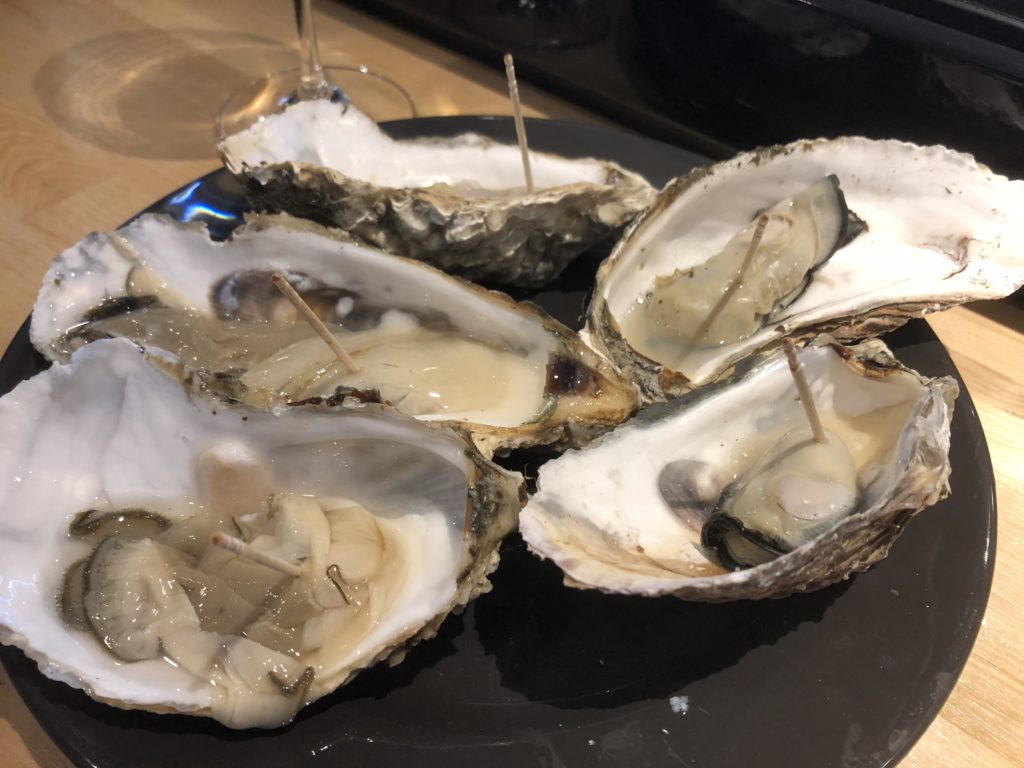 Best Ryokan Hotel at Matsushima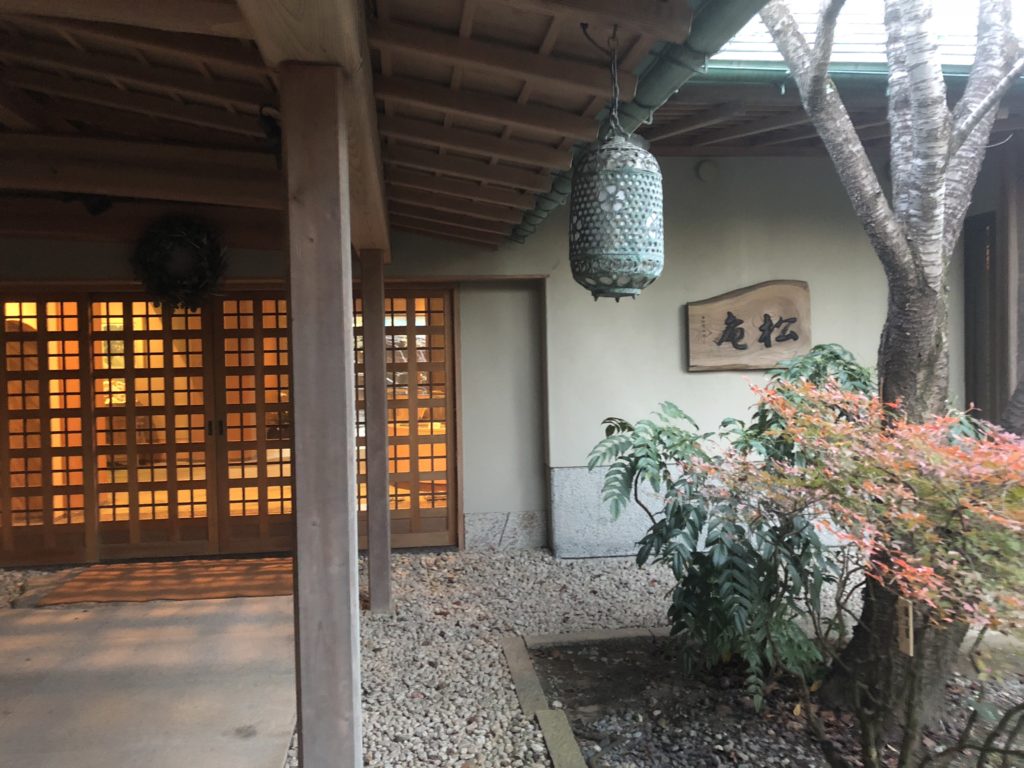 I heard the rumor that there is a good hotel in Matsushima and made a reservation and looked forward to it. There are only 11 rooms in a small inn called "Matsushima Sakan". Matsushima Sakan's roots are said to have a millennium history at Akiu Onsen (described in the Sendai City article) west of Sendai City. A long-established inn at Akiho Onsen is Sakan, and Matsushima Sakan was born from the desire to create a more cozy and adult-friendly inn. From this inn located on the cape, you can monopolize the view of Matsushima from all 11 rooms, just outside the window of the room is the sea of Matsushima.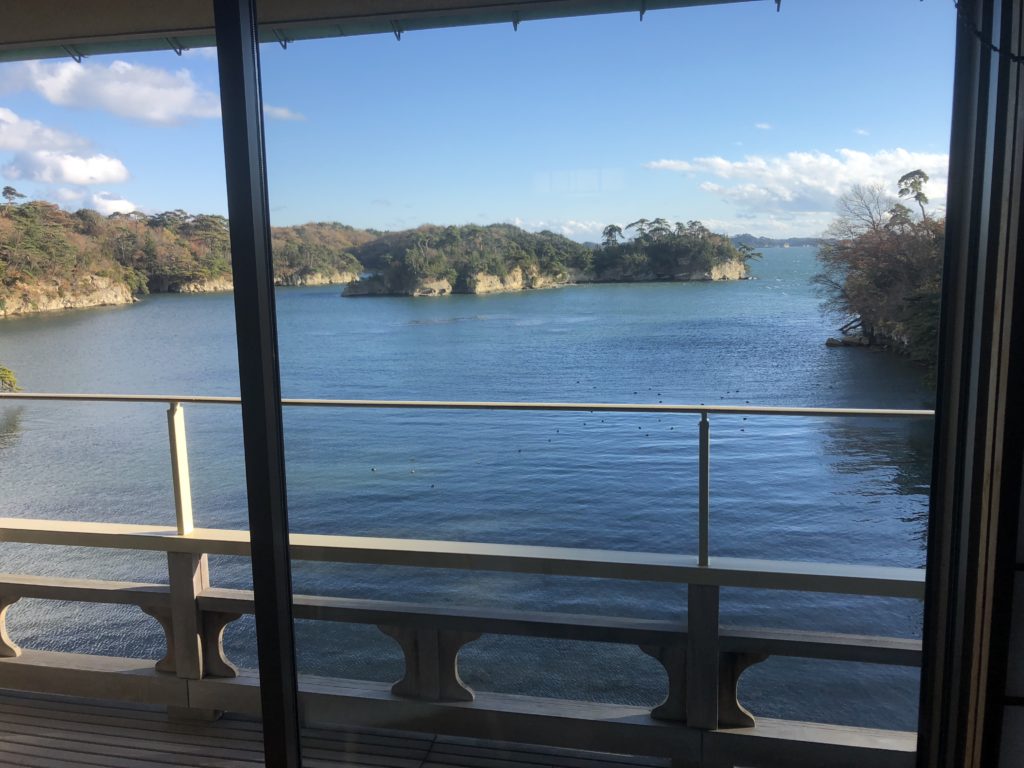 Floor heating is working on the rim of the room and the dressing room. Even in Tohoku in November, the feet are not cold at all, and the care is wonderful.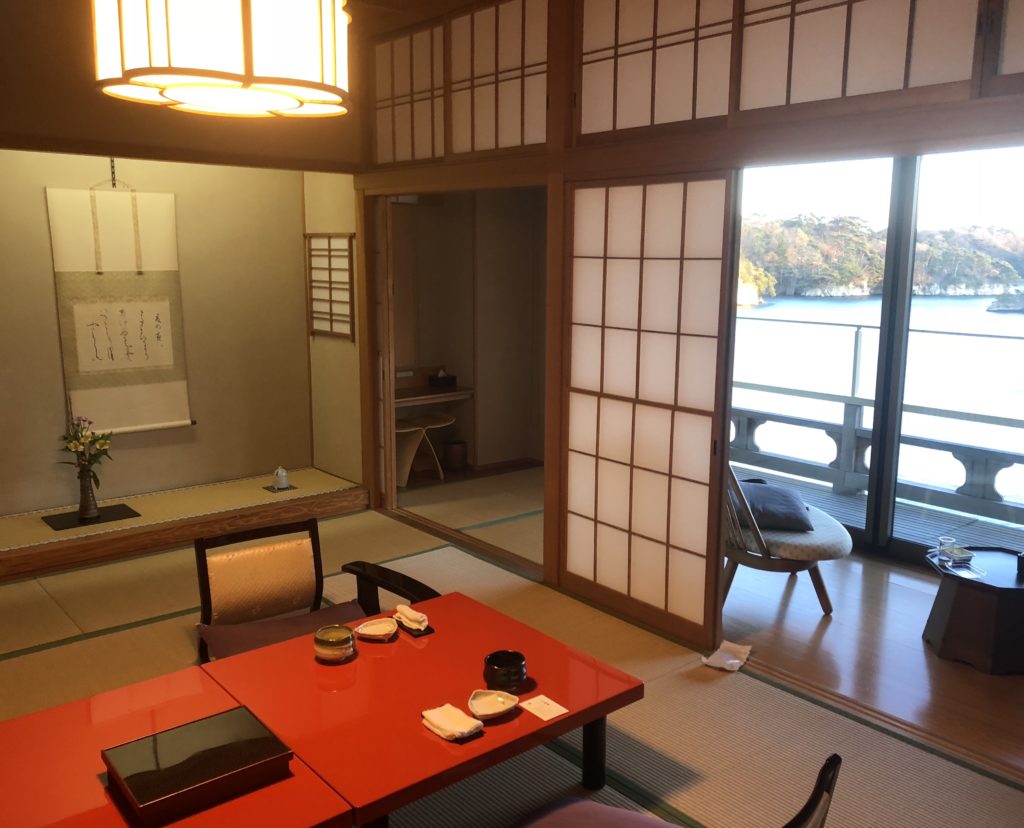 Matsushima Sakan has a vast garden where you can stroll around the inn while gazing at Matsushima. The combination of pine trees and Matsushima was very beautiful as a picture.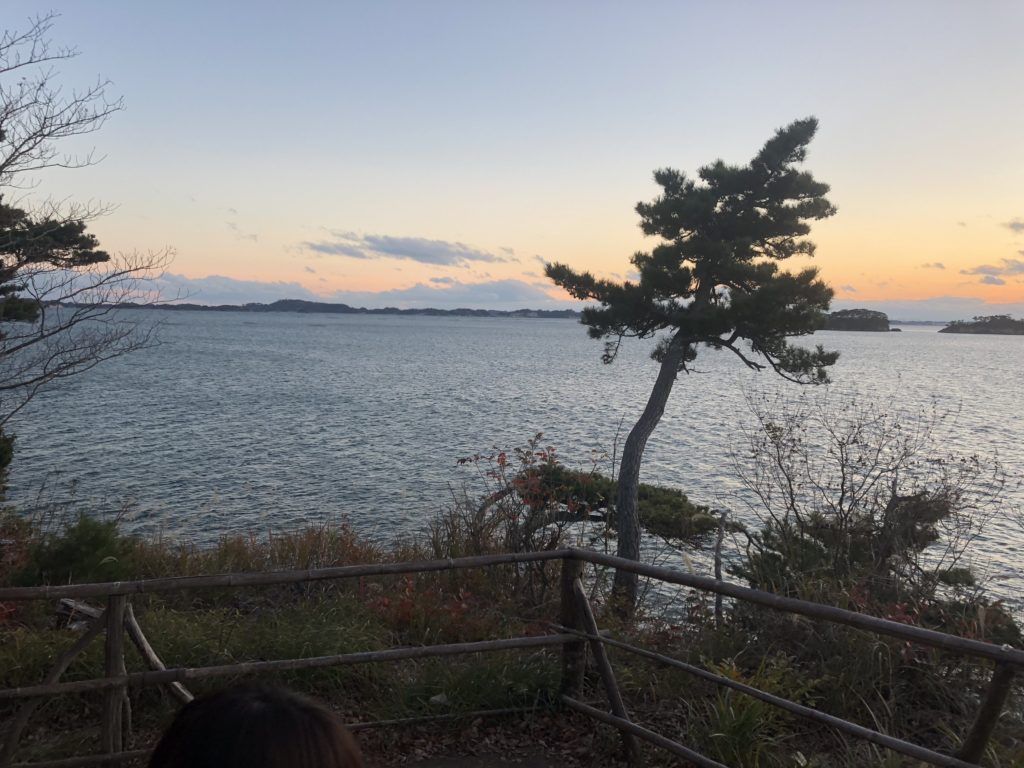 After a stroll and returning to the inn, it was time for the long-awaited supper. You will be healed by a dish that uses plenty of seafood caught in Matsushima. There is a ryokan and a dish that can not be eaten! It is not necessarily a well-balanced menu. The food was very satisfying.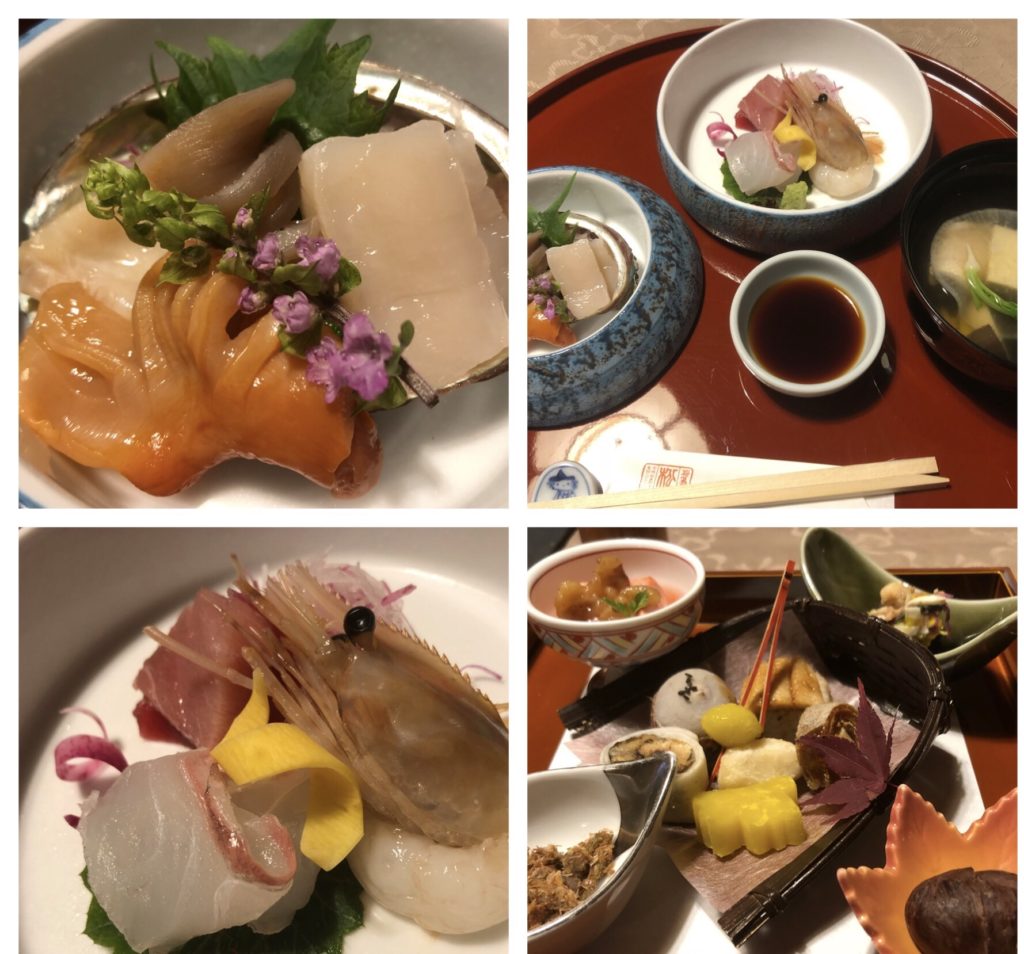 And there is a place in this inn that makes you laugh a little. This bar is located outside the space in front of the photo.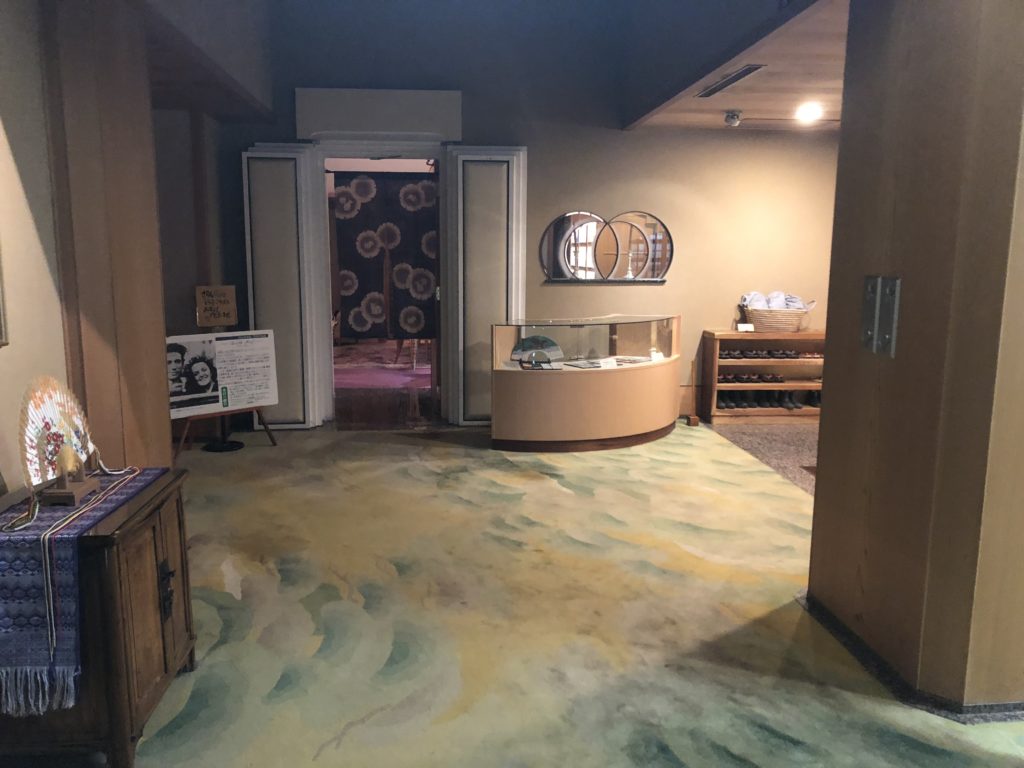 ●Matsushima Sakan's Bar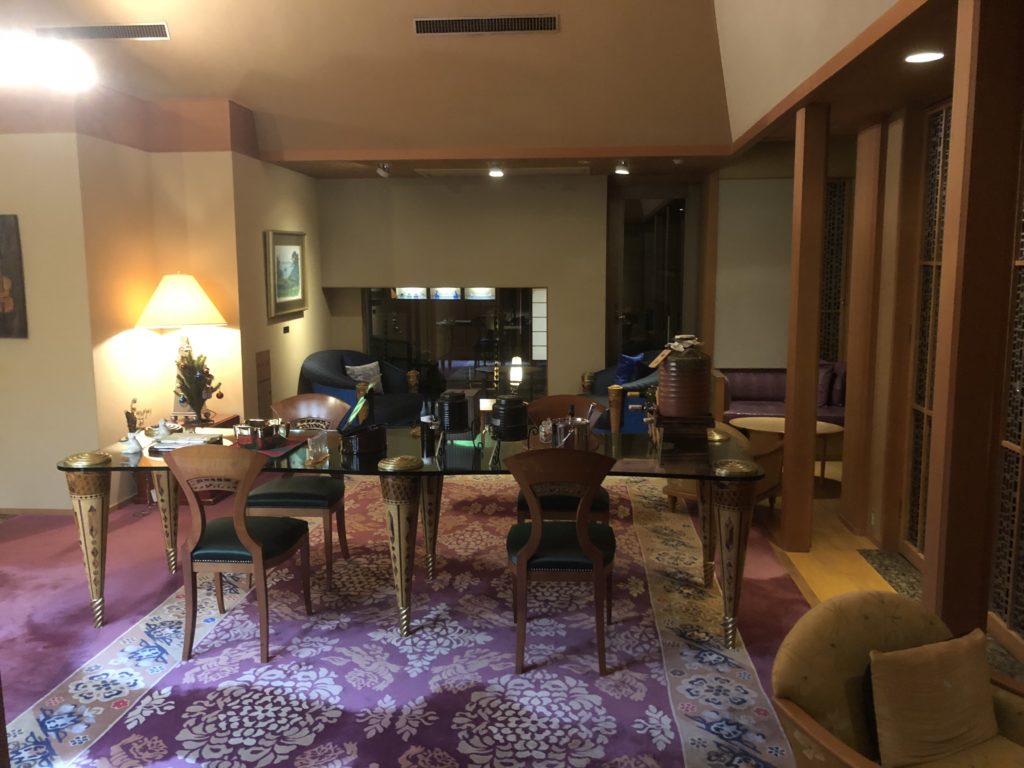 ●Advanced style of self-bar
Demographics to be tried. . .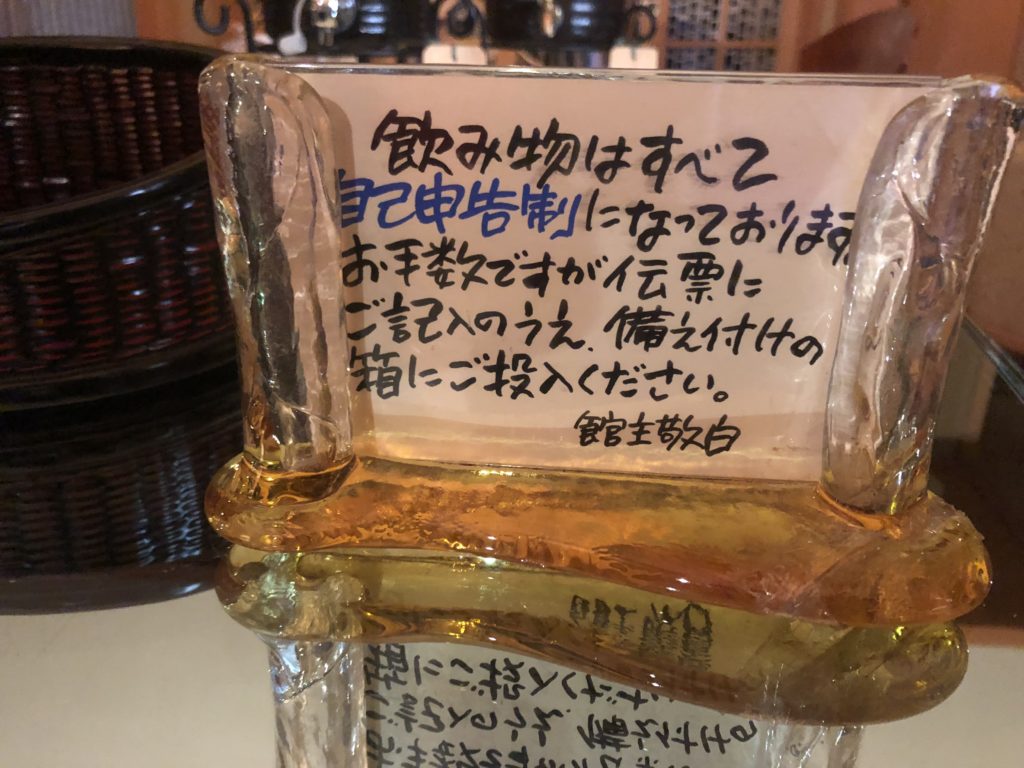 Matsushima Sakan is quite expensive. All of them seemed wealthy, so they would report themselves. (I am a commoner) It seems that celebrities are likely to come and stay incognito. Because there is nothing around the inn, it is not affected by the hustle and bustle of sightseeing spots. This is a luxuriously built inn that is as expensive as this one. . .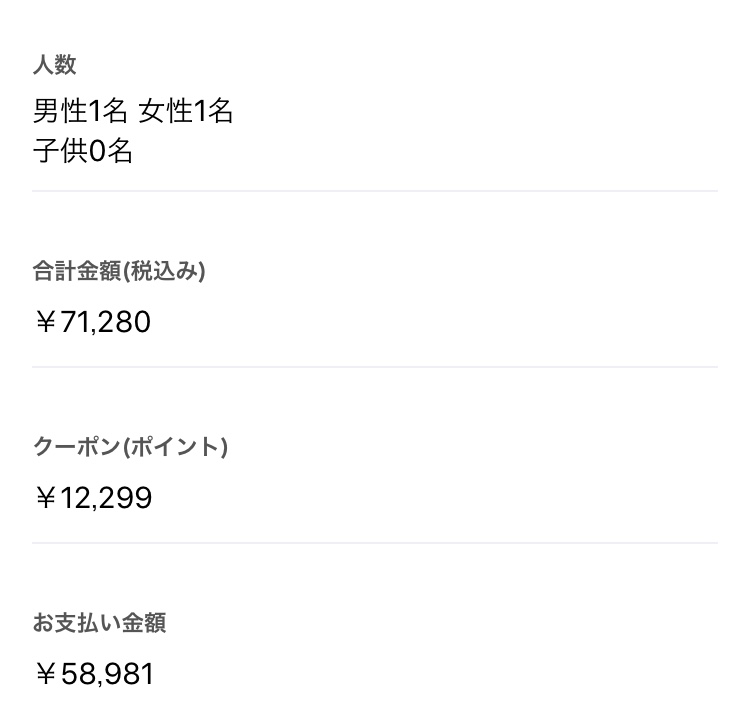 After drinking, I fell asleep because I was tired of sightseeing. I want to fall asleep in the morning, but since the morning bath and rice are waiting, I rubbed my sleepy eyes and went for breakfast. I thought breakfast was Japanese, but there was also Western food. Do you want Western food? I was told that I was already head of Japanese food, so I made it Japanese. It was delicious. . . (No photo)
If you go from Matsushima Kaigan Station to Sendai Airport, those who take a highway bus do not need to change trains. It is a great advantage that you do not have to carry your luggage as far as trains!