Matsumoto City, where the sky gateway of Nagano Prefecture is located, Shinshu Matsumoto Airport! It is a very enviable city with good access to Kamikochi and Nagano City, where you can see the majestic Northern Alps from downtown. Introducing the appeal of Matsumoto City.
Matsumoto is a gourmet treasure trove! Lots of hot springs and sightseeing spots
By bus from Kamikochi, I moved to Shin-shimashima → JR Matsumoto Station and headed for the inn.
● Kamikochi Bus Terminal (for Shin-shimashima)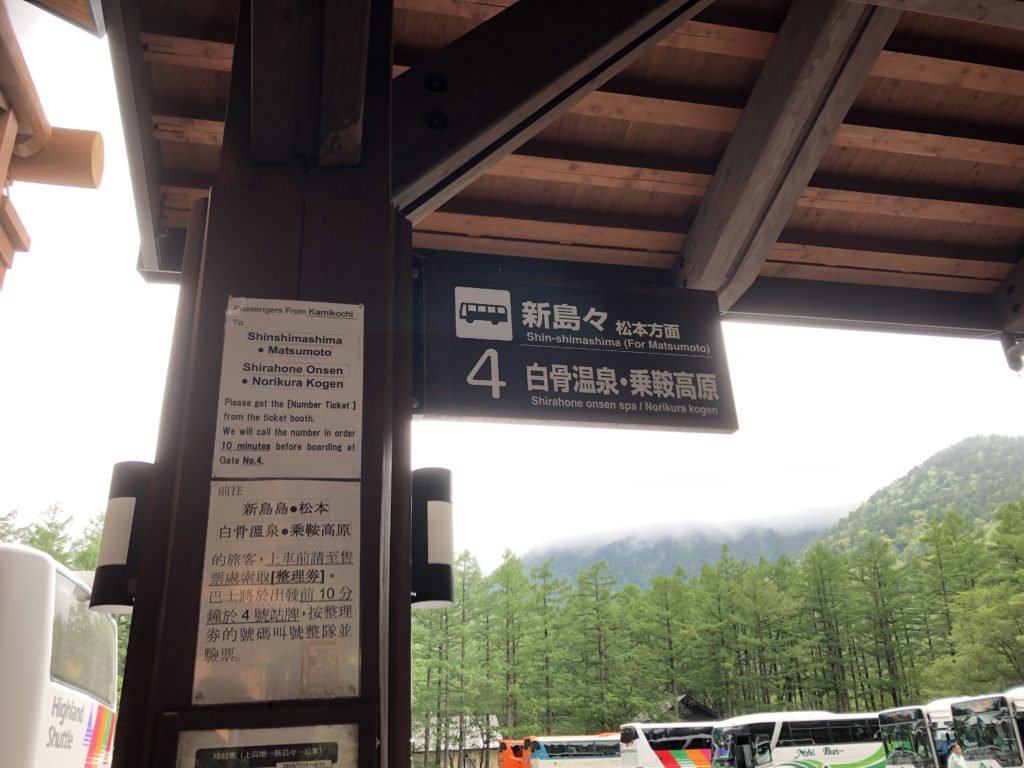 ●Shin-shimashima bus terminal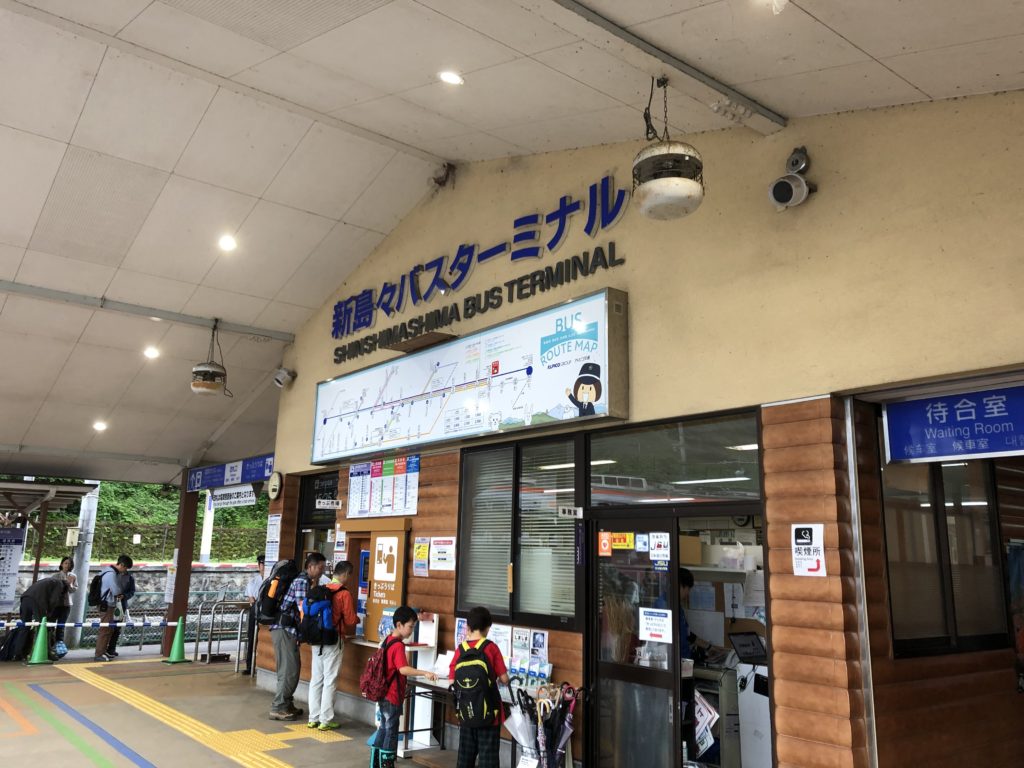 ●Matsumoto station(JR)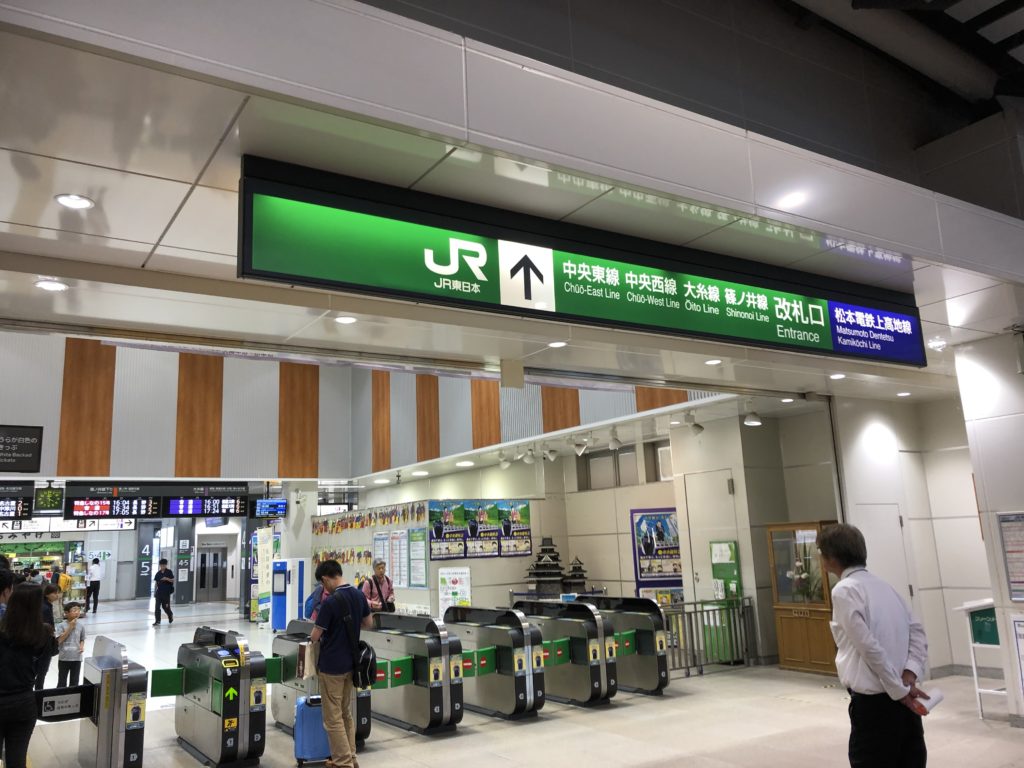 On the way to the inn, bicycles of unusual colors are lined up in front of the station, and when I thought of it as a bicycle rental, I saw the word "free". Then, Matsumoto City is a castle town (Matsumoto Castle), so the road is narrow and it is a little dangerous for tourists to move by car. That's why Matsumoto City rents a bicycle for free for tourists.
Sui-sui(Free rental cycle)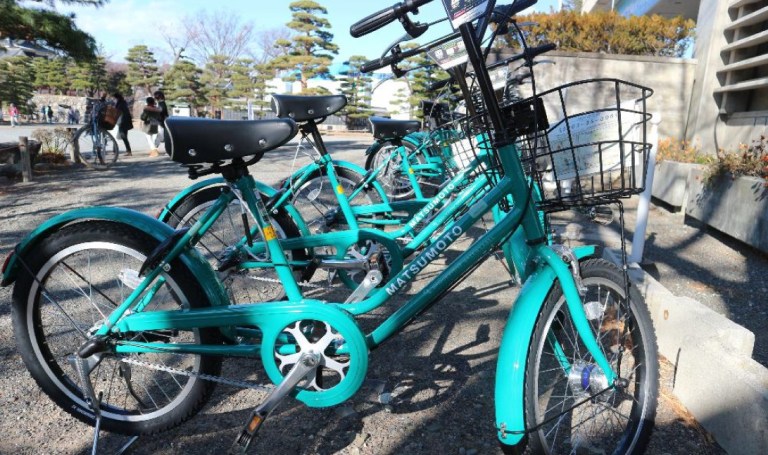 出典:新まつもと物語HP:https://visitmatsumoto.com/guide/rental_bike/
It can be rented at eight locations in Matsumoto City and can be used free of charge all day. There are bicycles with electric assist, but there is a fee. Matsumoto city is at an altitude of about 600m, so its temperature is about 3.6 degrees lower than other flat cities, and it is not so hot in summer. If you're sightseeing in the city, you don't run that long, and you don't often sweat, so you should take advantage of it.
Unfortunately, it was too late, so I didn't use Sui-Sui Town and went to an inn to eat. Speaking of Nagano, I first went to a soba restaurant.
Gourmet Soba Kiri Miyota Matsumoto
Nozawana is too delicious. Boiled buckwheat is not too hard, not too soft and delicious.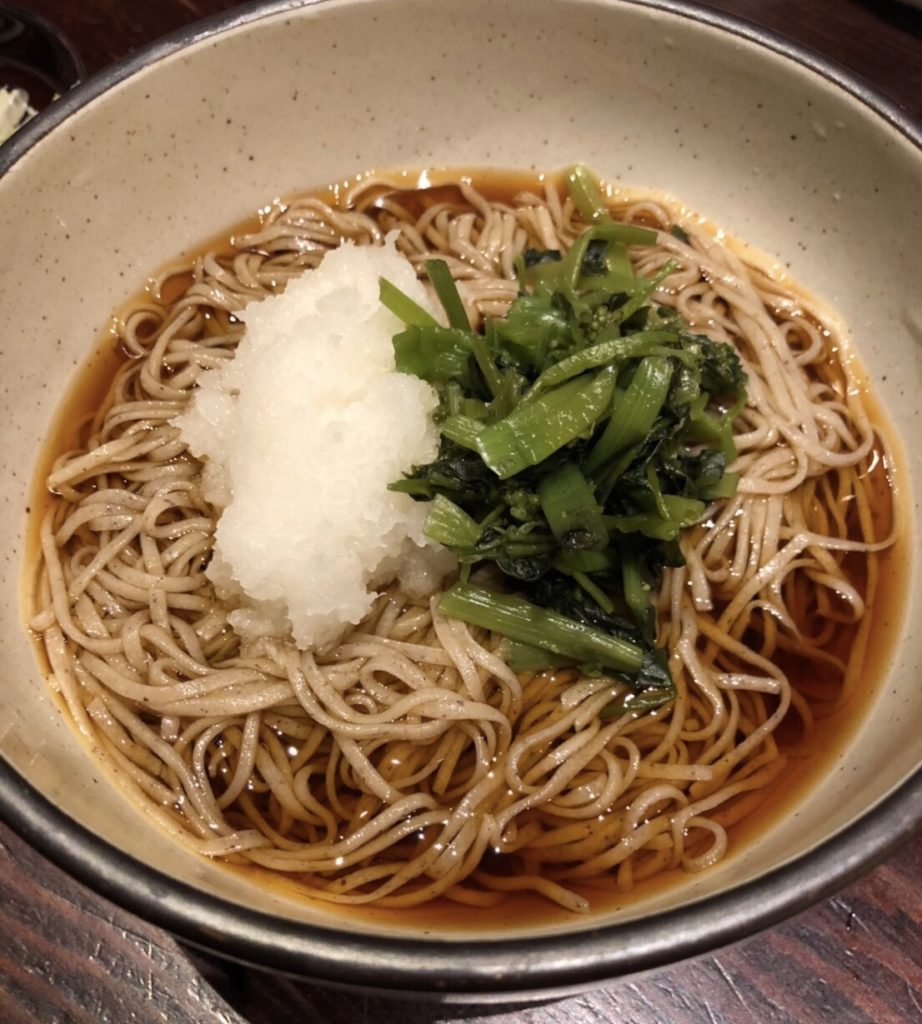 In addition to soba, I ordered horse sashimi because it is famous for Nagano gourmet.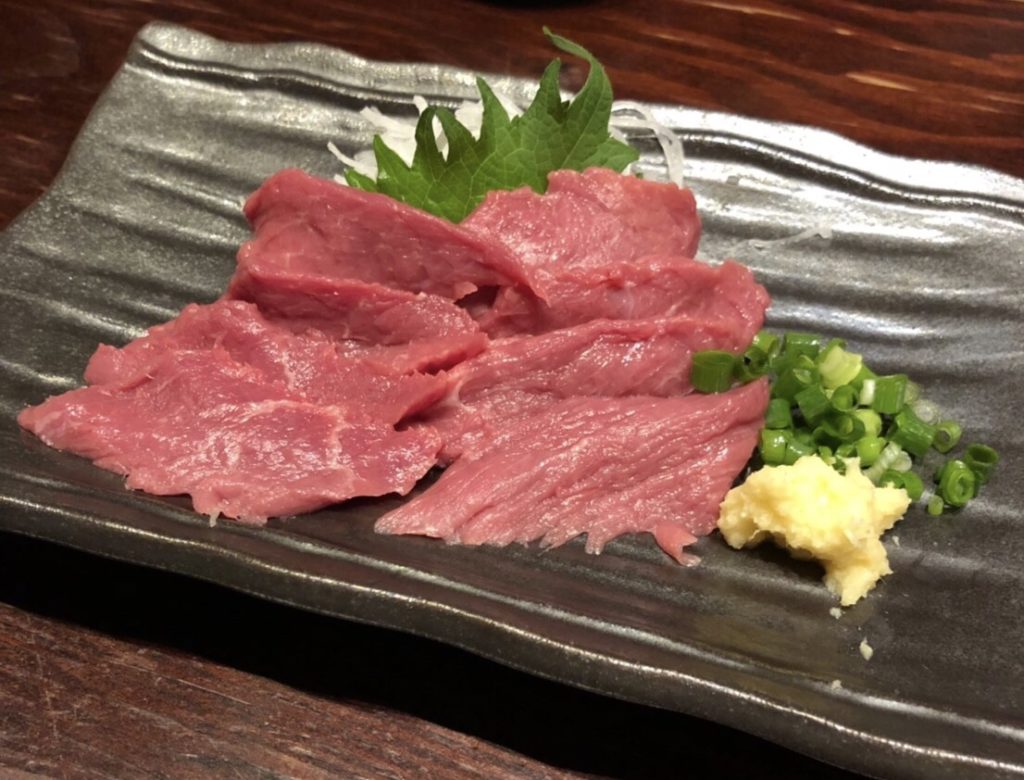 Speaking of horse sashimi, the image of Kumamoto was strong, but the fat with sweetness is firm and the horse sashimi is also delicious! Soba is also delicious! I was satisfied and headed to the second famous sake bar in various ways.
Gourmet Kitchen Jubei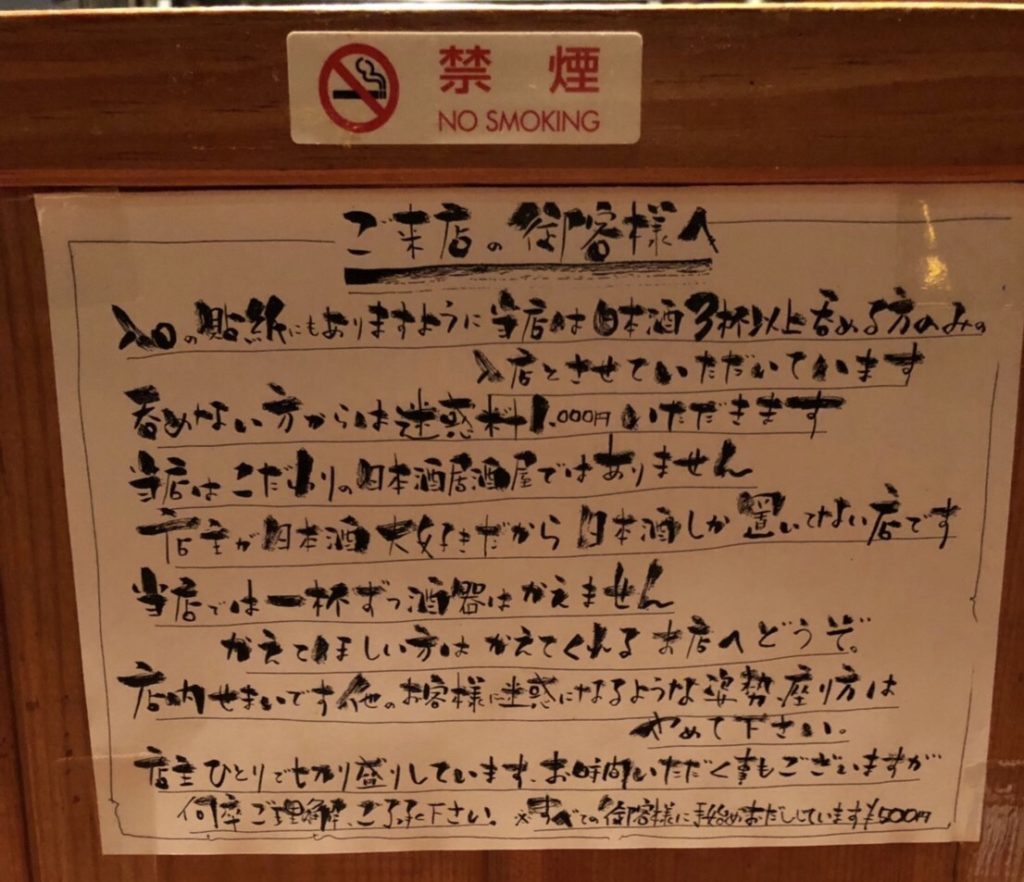 To summarize above,
Unable to enter if you cannot drink at least 3 cups of sake
If you can not drink, 1000 yen for annoying fee
I do not change the sake ware one by one
It may take time to cook
This is a bullish sake bar. Not only in the store but also outside the store, so it's not sloppy. Just drink it.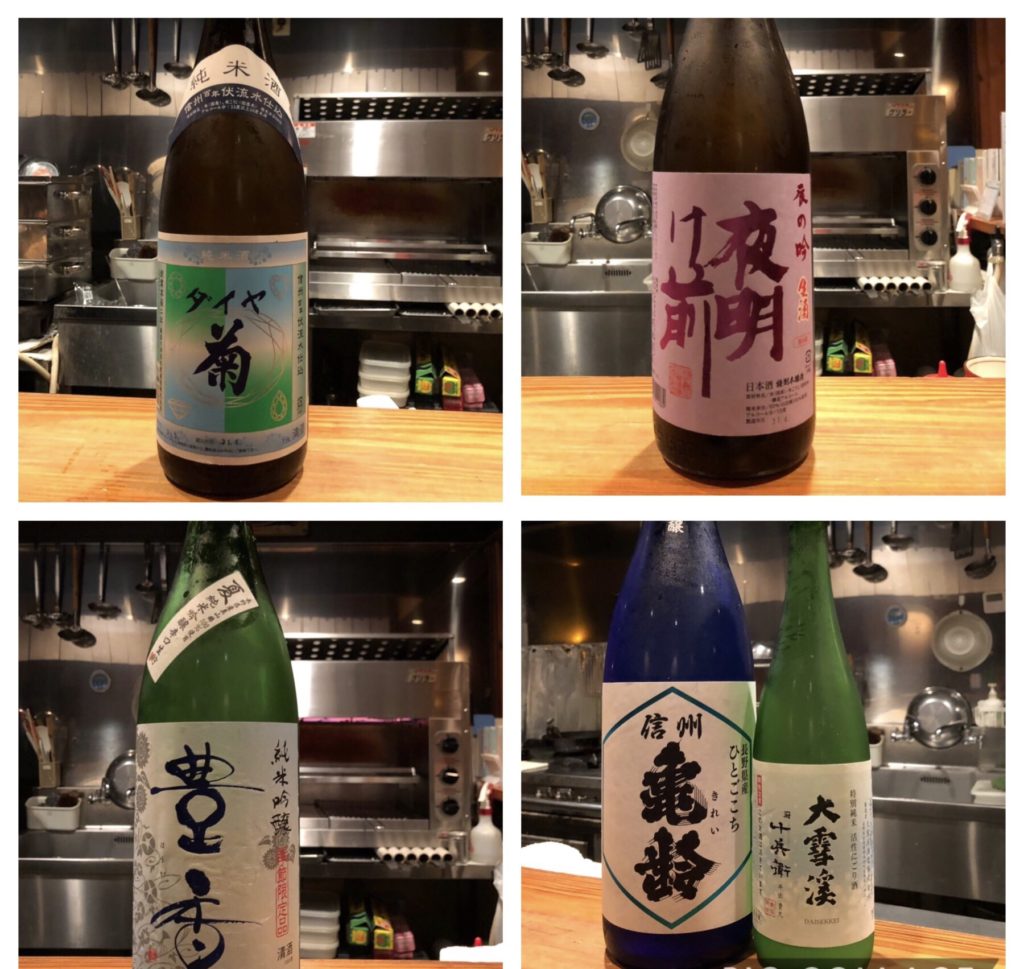 It is unknown why such rules were established, but the restaurant that became a model of a pub called "Kyubei" that appeared in a novel called "Kami-sama no Karte", followed by Sho Sakurai in the movie "Kami-sama no Karte" It seems he was doing. Did the fans push you and it was a tough thing, by the way, Sakurai did not seem to be drinking at this time. In addition, we did not expect for cooking but expected for local sake, but were betrayed in good meaning. Cooking is so delicious!
● Appetizer and sake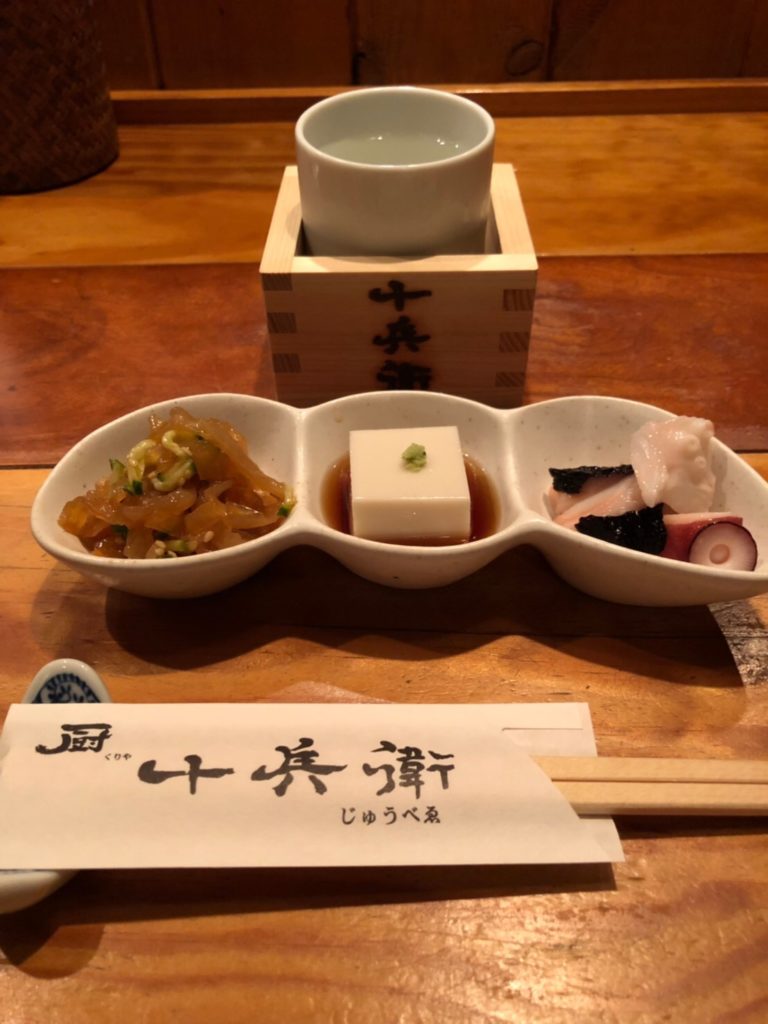 ●Grilled silver cod with salt
Grilled on a large commercial grill, crisp outside and juwa inside! Sometimes the best!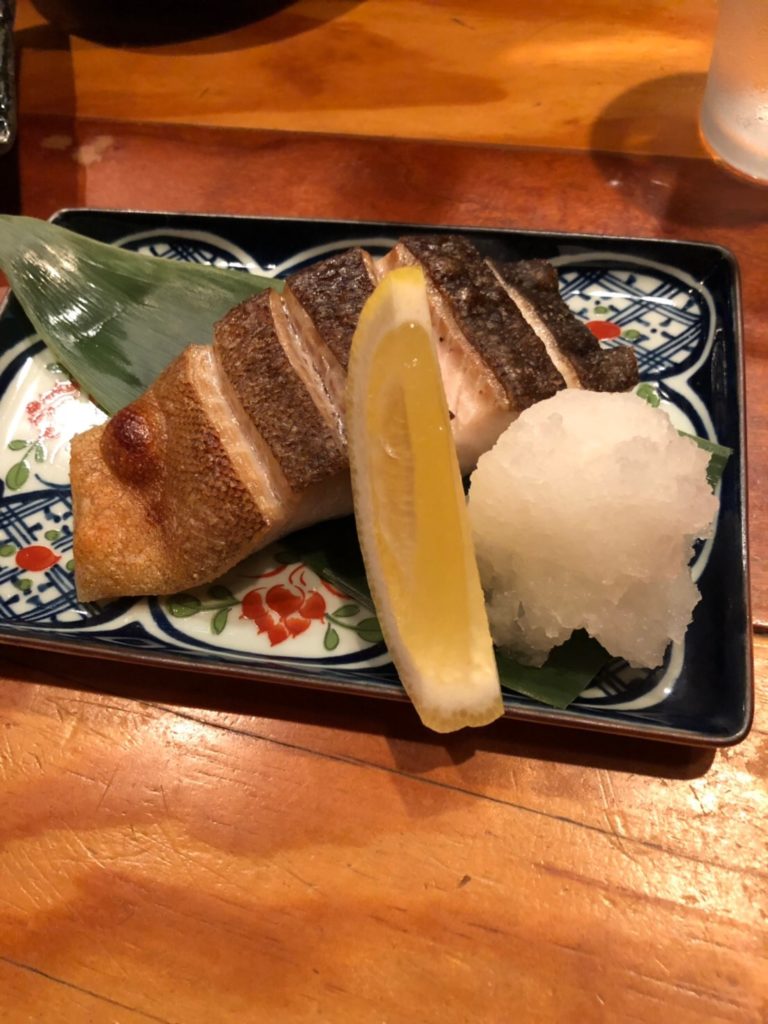 ●Sashimi
Fresh and fresh! How can you get this freshness in inland Nagano?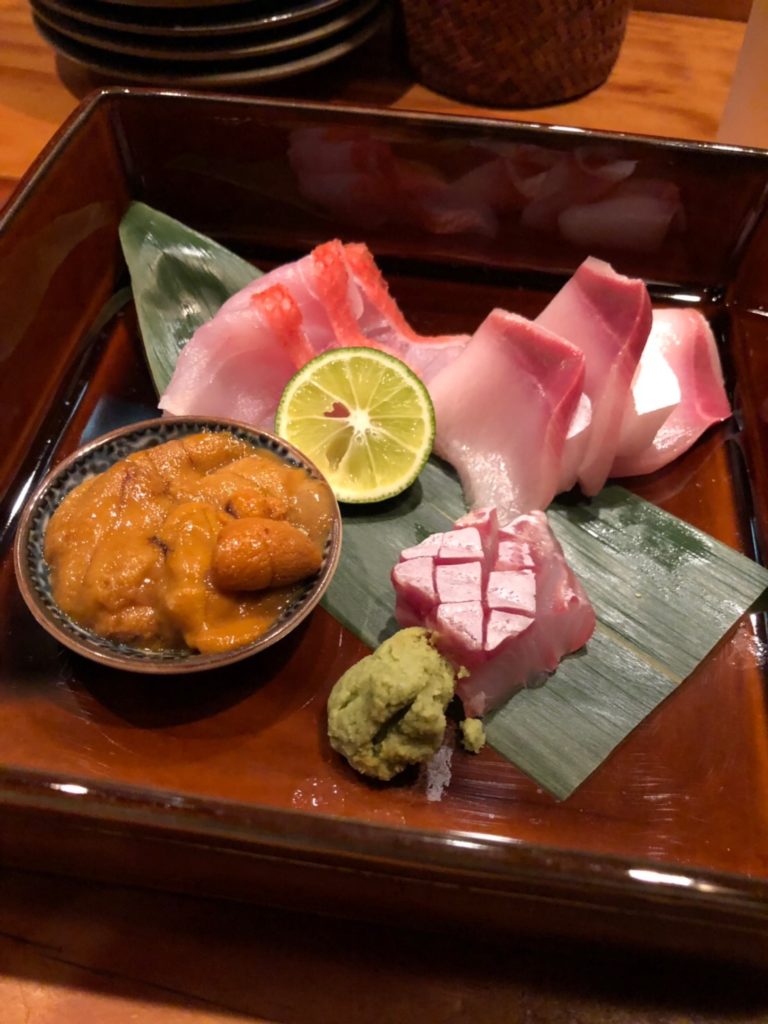 Enjoyed a delicious meal and returned to the hotel. If you return to Matsumoto, "Kyi Jubei" will always repeat. The shopkeeper was a stranger, but I liked "Zabakuban" and liked "I". It's a shop that doesn't fit for people like "Hello!", But it's a fun sake bar for those who like a rough feel.
Return to the hotel, soak in the hot spring and sleep. (Accommodation at Hotel Ikedaya: Close to the city and cheap choice) The next day, we went to the Matsumoto City Museum of Art with a strong Yayoi Kusama color and a delicious soba noodle.
Museum famous for Yayoi Kusama (Matsumoto City Museum of Art)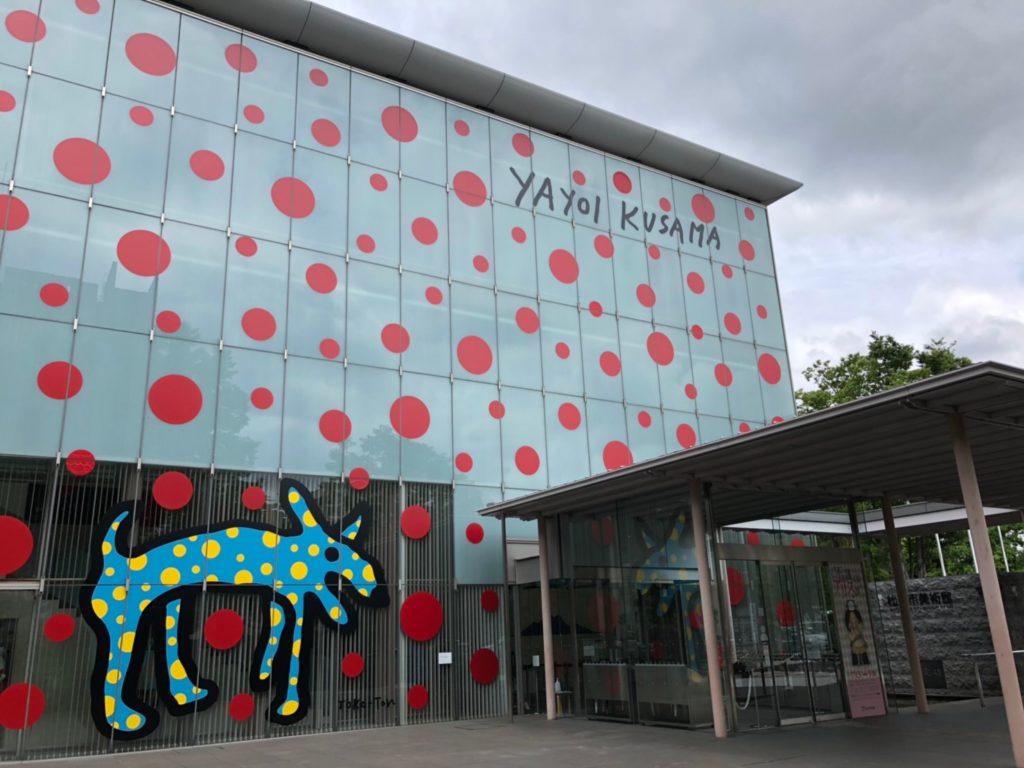 Yayoi Kusama, a famous artist, was born in Matsumoto, Nagano Prefecture, and lived there until he graduated from high school. Later, he went to Doda Art and Craft School in Kyoto and became an artist active in the world. In honor of Yayoi Kusama, the exterior and exhibits of the Matsumoto City Museum of Art are overflowing with Yayoi Kusama.
I am unfamiliar with art, but I understand that it is a work that is drawn. "Phantom Flower" (Piranha Flower), located next to the entrance of the museum, is a work that can tickle children. (I want a clay pipe)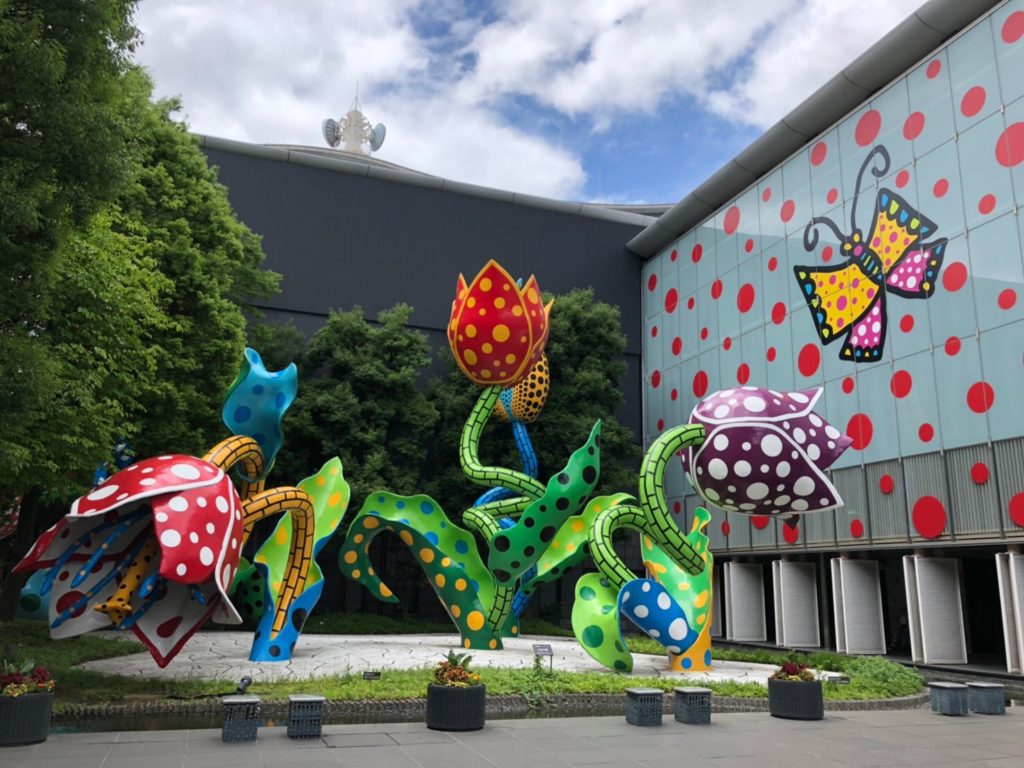 Vending machines, trash cans, and mannequins are all Yayoi Kusama. A little scary …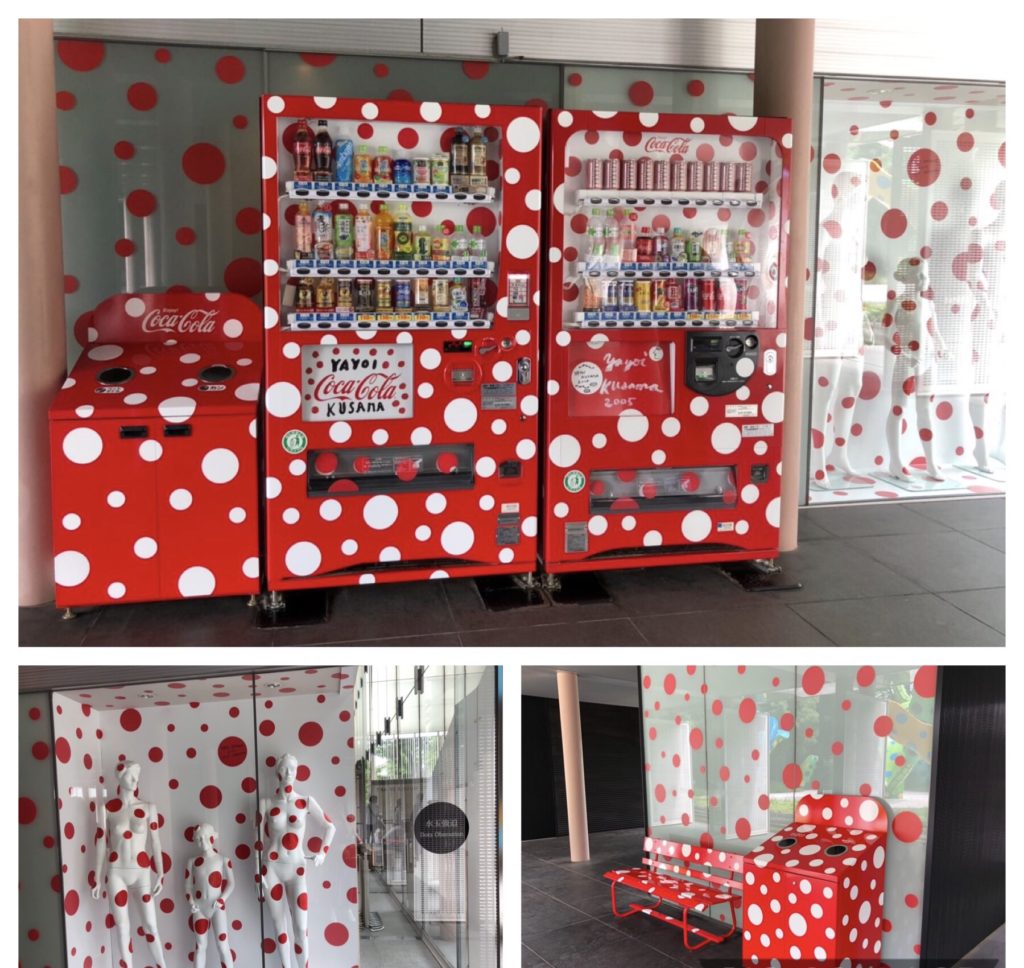 For the time being, there is a charge in the middle, so I will refrain from taking photos, but there was a work that could be taken in front of the pay place. Title "Thinking Pumpkin". What is this pumpkin thinking about …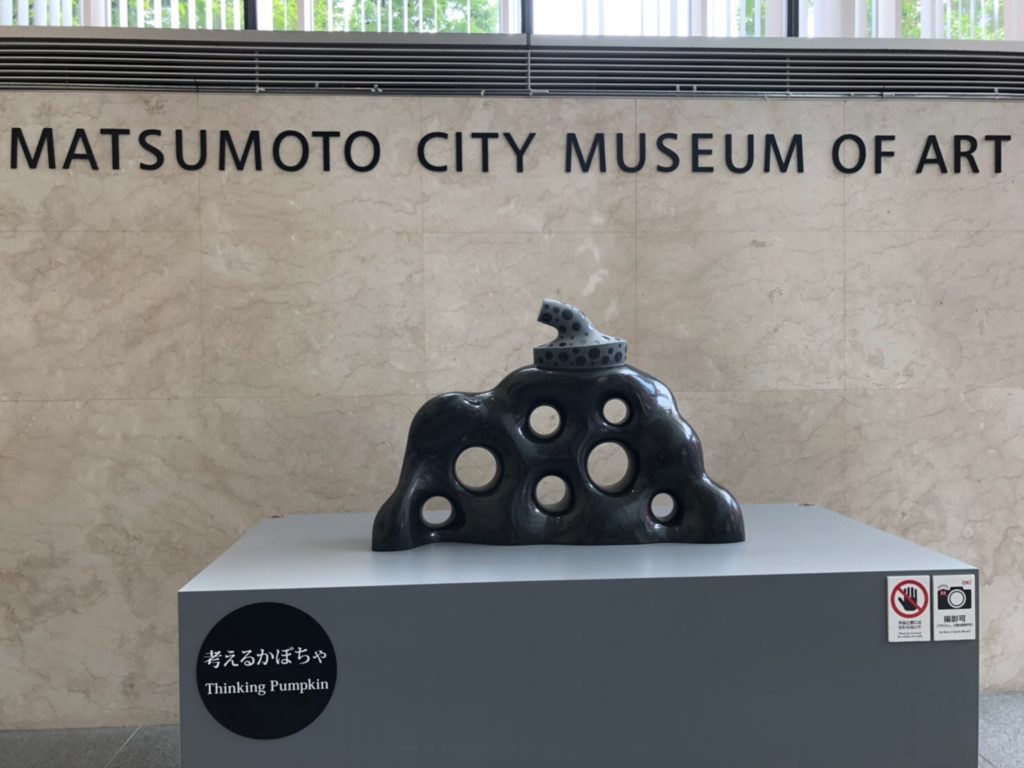 In addition to Yayoi Kusama's exhibition, I was also doing "Alice in Wonderland Exhibition", so I enjoyed it for 3 hours. Then we headed for a bit late lunch. It is an assault on a buckwheat noodle shop that keeps the top of the eating log in Matsumoto, a soba fierce battlefield.
Gourmet Soba Club Sasaki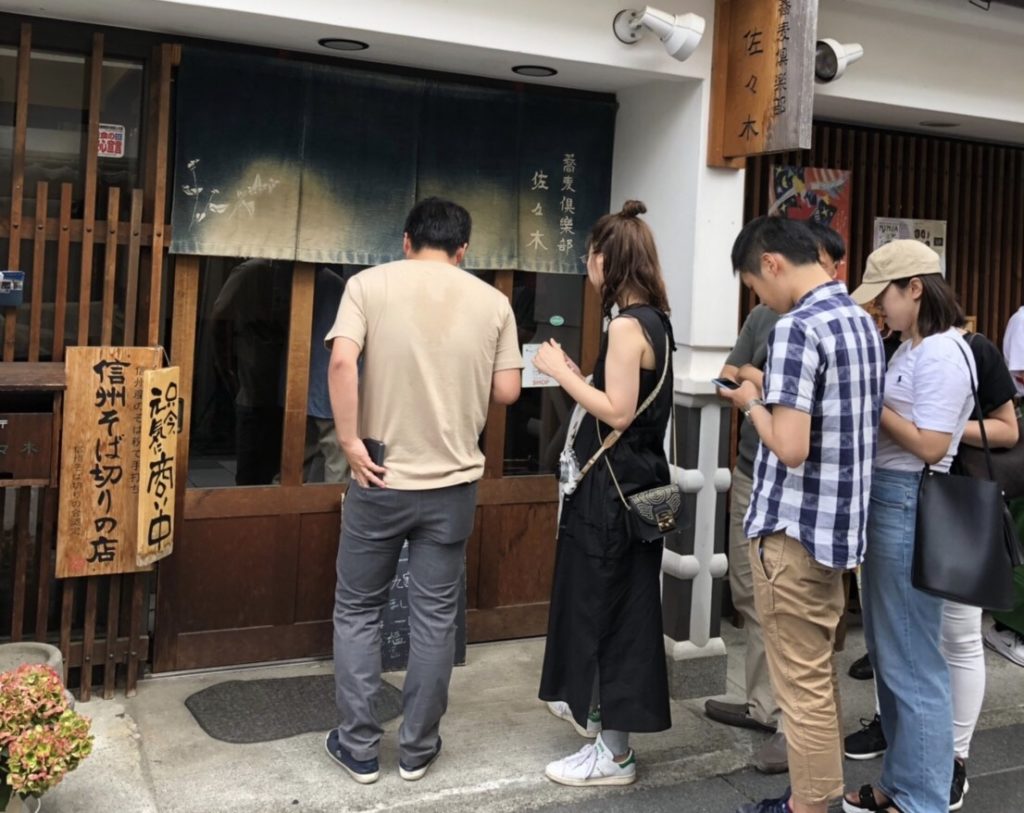 There was a long line. (Reservation not possible) Lined up for about an hour, finally meeting the popular soba.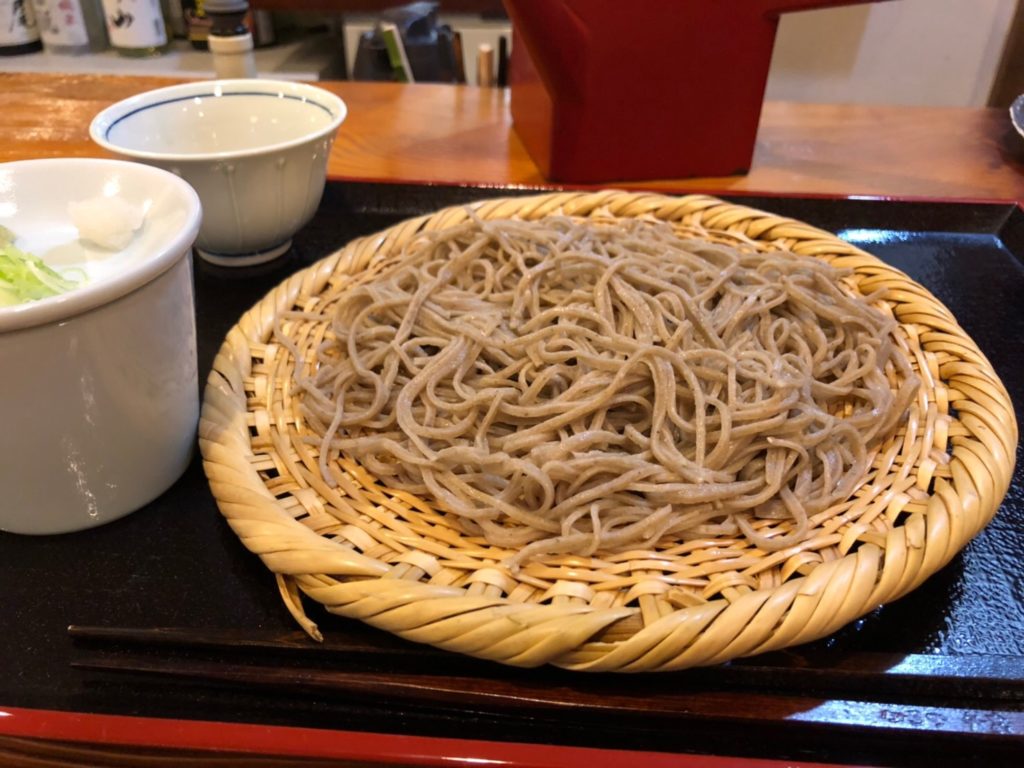 delicious! "Soba Kirimi Miyoda" 's soba is also delicious, but I prefer Sasaki's soba. In addition, there is an appetizer of sake even though it is lunch, and if you ask for smoking according to the local beer, this is also exquisite. Although it is smoked, it is moist and the smell of the chips is good, and this was the first time such a delicious smoked.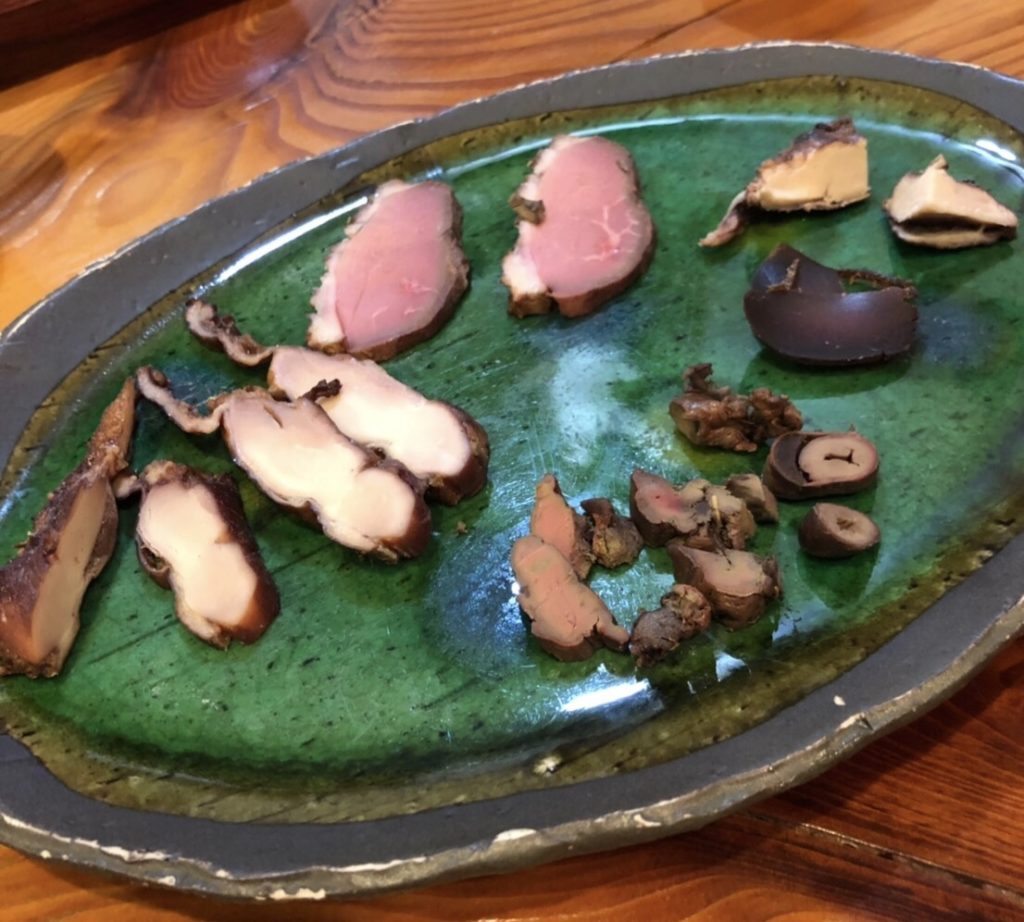 You can't meet so delicious soba restaurants. Because the price is reasonable, it is a shop that you want to visit gently by all means. If you get hungry, you will want to eat dessert next time. So I came to Nakamachi, a fashionable street in Matsumoto.
Nakamachi street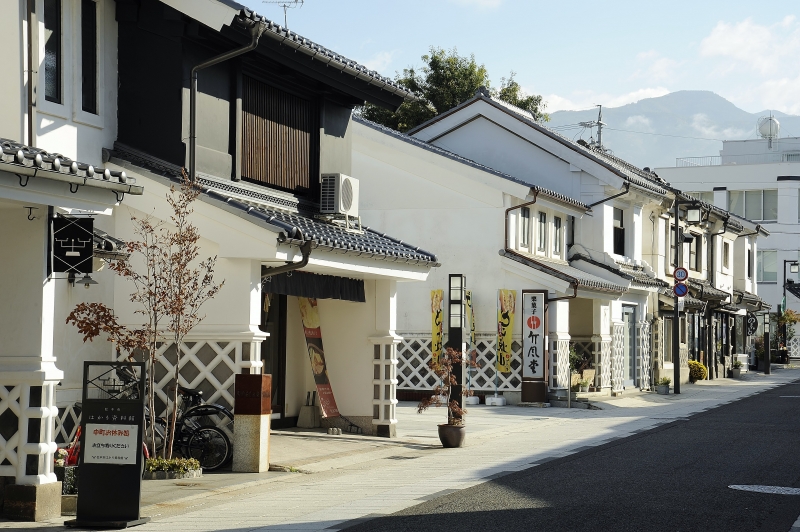 出典:新まつもと物語HP:https://visitmatsumoto.com/
In Matsumoto, there is a popular cafe street for instagram girls, where a stylish cafe matches the retro atmosphere of Nakamachi Street. It was good to relax in a fashionable cafe, but I wanted to eat soft ice cream asexually, and the character of a soft ice cream shop jumped in.
Gourmet soft ice cream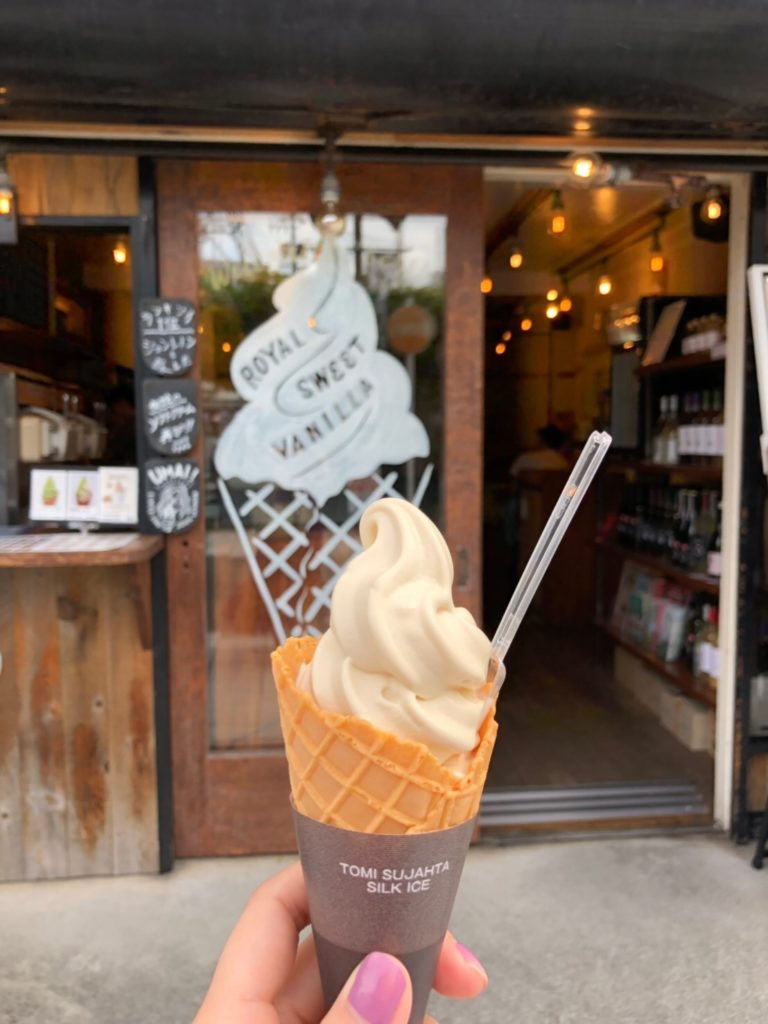 It's a big word in "Soft ice cream loved by John Lennon". It is said to be a royal suite vanilla. At first I thought that it was a lie to attract tourists, as Yasunari Kawabata and Yoko Ono liked, but it seems to me. However, it seems that the product "Royal Sweet Vanilla" is more popular than the shop is famous, and the material seems to have a characteristic. (Various shops have royal suite vanilla)
So, when I actually eat it with my wife's spill, it tastes like rich butter, light, bitter and sweet. If you say, "Is it rich but not contradictory?" . . If you sell it to a supermarket near your house, you will buy it. It is a soft ice cream that you should eat once you go to Nakamachi! Next is Matsumoto Castle! I thought, but when I checked the train on the way back, it was pretty dangerous, so my trip to Matsumoto is now over.