Shiga Prefecture, which holds the largest lake in Japan, Lake Biwa! In fact, you can get to Otsu, the largest city in Shiga prefecture, in 9 minutes by JR from Kyoto.
There are many places to eat in Shiga, such as Lake Biwa Terrace, Lake Biwa Ohashi, Agaryanse (a hot spring, but one of the best), Club Harrier, Omi Beef, Junjun. (There are also 100 famous mountains, Ibukiyama!)
Even if you know that, Shiga has more attractive sights and gourmets than you know. What you want to know when you want to travel to Shiga is seasonal information. The Lake Biwa Terrace and other places were initially built with few people and were relaxed, but are now crowded with people.
It is important to go before becoming too famous, but seasonal information will flow with local priority. The Biwako Visitors Bureau provides information on Shiga's seasonal events, sightseeing spots, gourmets, and great deals on a site called Shiga / Biwako Tourist Information. A must-see site for traveling to Shiga! (You can access "Shiga / Biwako sightseeing information" from the scenery from Lake Biwa Terrace ↓↓↓)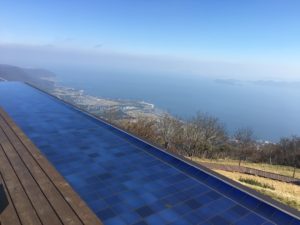 ●Nationwide version of the article from the tabisupo homepage