Speaking of Noboribetsu, many people may think of it as a "bear ranch", but in fact, the one that I really recommend is "hot springs"! The hot spring town itself smells of sulfur and smells … it's an unbearably hot spring!
From Sapporo, you can access Noboribetsu in 1 hour and 15 minutes by JR or 1.5 hours by bus from Sapporo TV Tower. (You can also go from New Chitose Airport via Minami Chitose)
When you arrive at Noboribetsu Onsen, you will feel the strong smell of sulfur. It comes from Jigokudani, about 500m away from the center of Noboribetsu Onsen ↓↓↓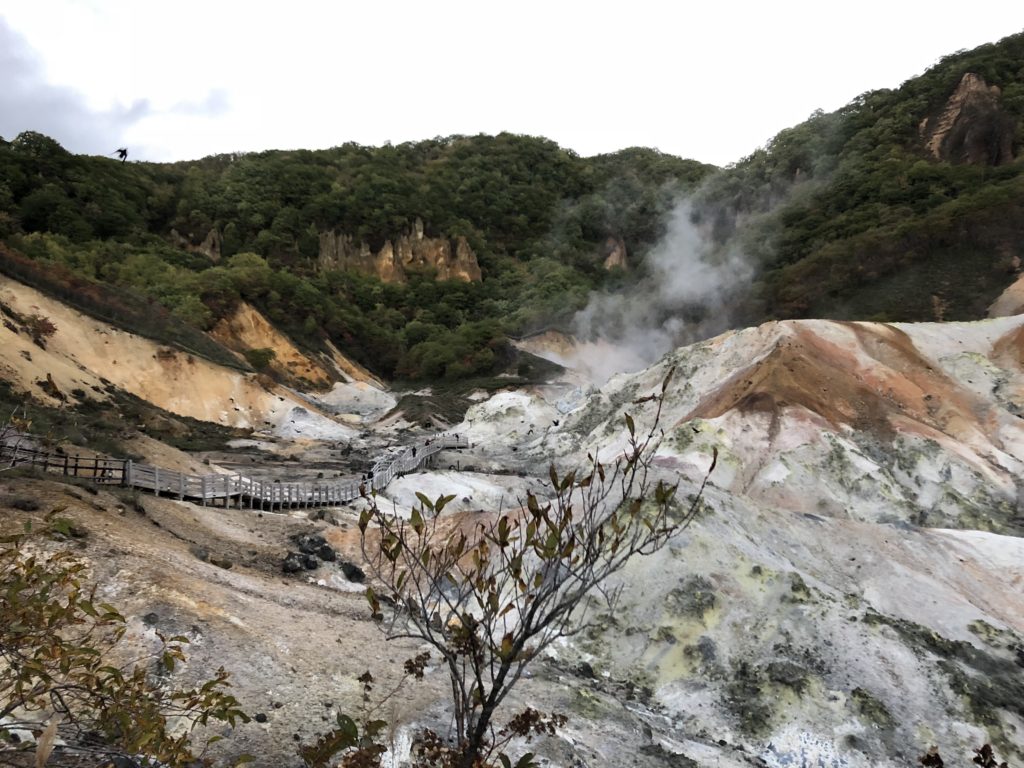 Normally, Jigokudani has volcanic gas coming and going, so you can't stop by the side, but in Noboribetsu, you can get close to the place where "Is it really safe to come here?"
The mascot character of Noboribetsu is Akaoni's "Tom". You can look like a recent name!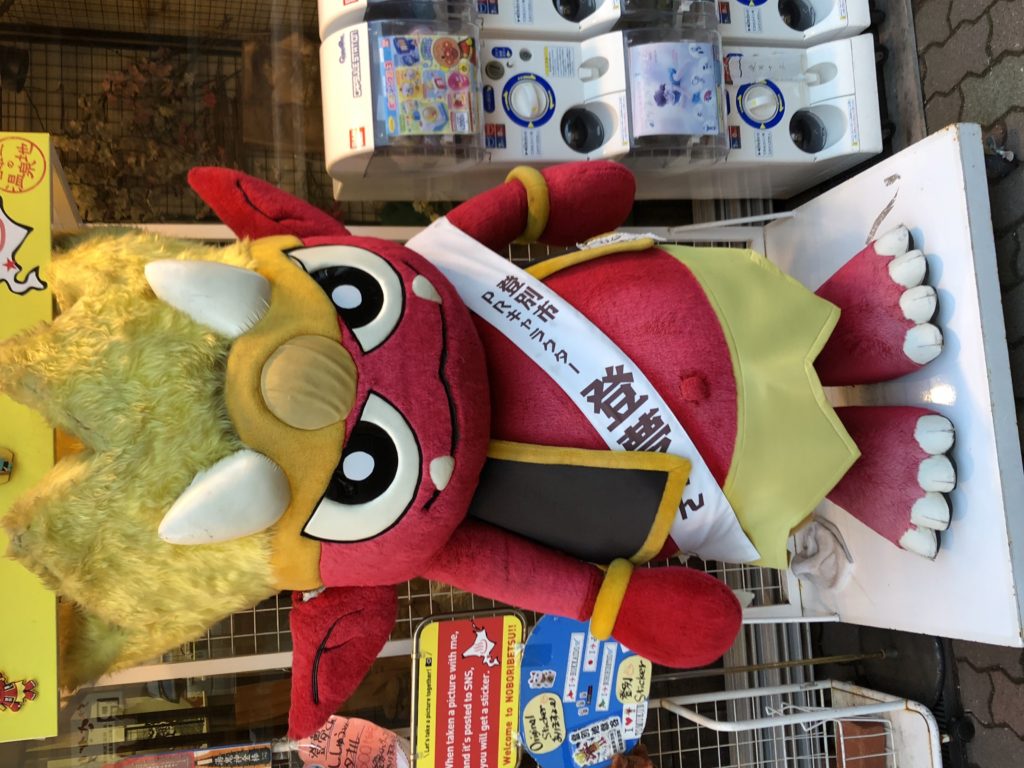 It is cute when deformed, but "Tom" (real ver.) Is scary. (Right) Child was crying.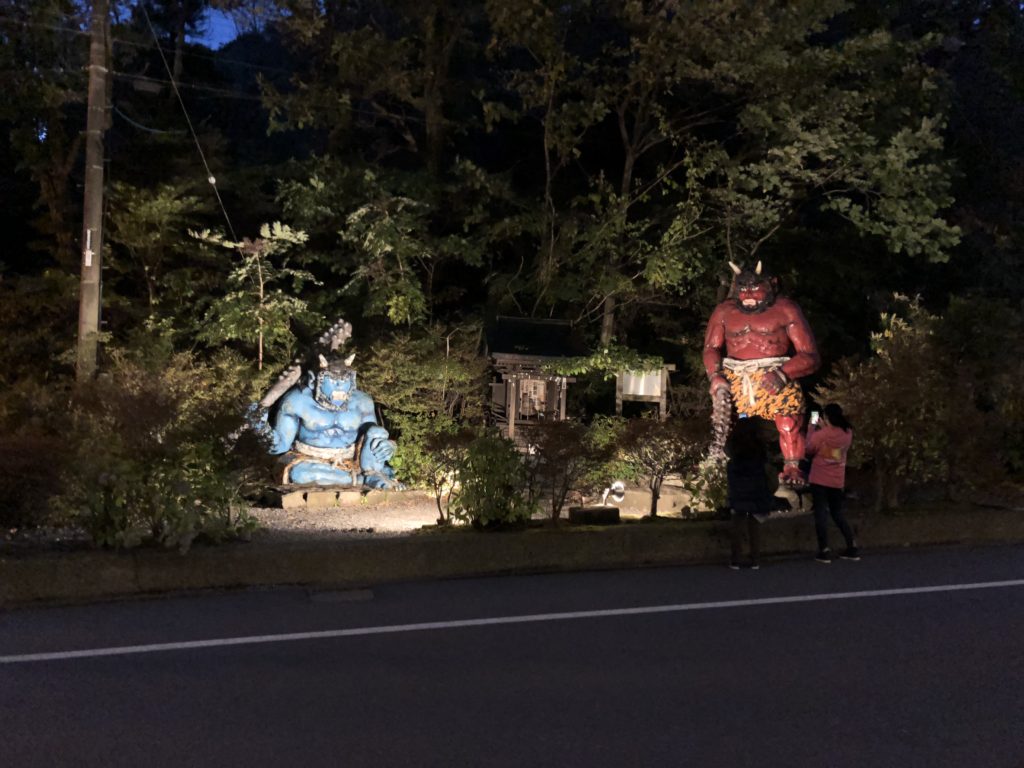 The sunset in Hokkaido is faster than in Honshu, so I shot "Tome" (real ver.) After 18:00 in September, but the sun was almost gone.
There are some streets with a small izakaya and souvenir shops, but there are many places that close before the sun sets, so when you arrive at Noboribetsu Onsen, we recommend that you shop first. Wasabi pickles seem to be a specialty. (was delicious)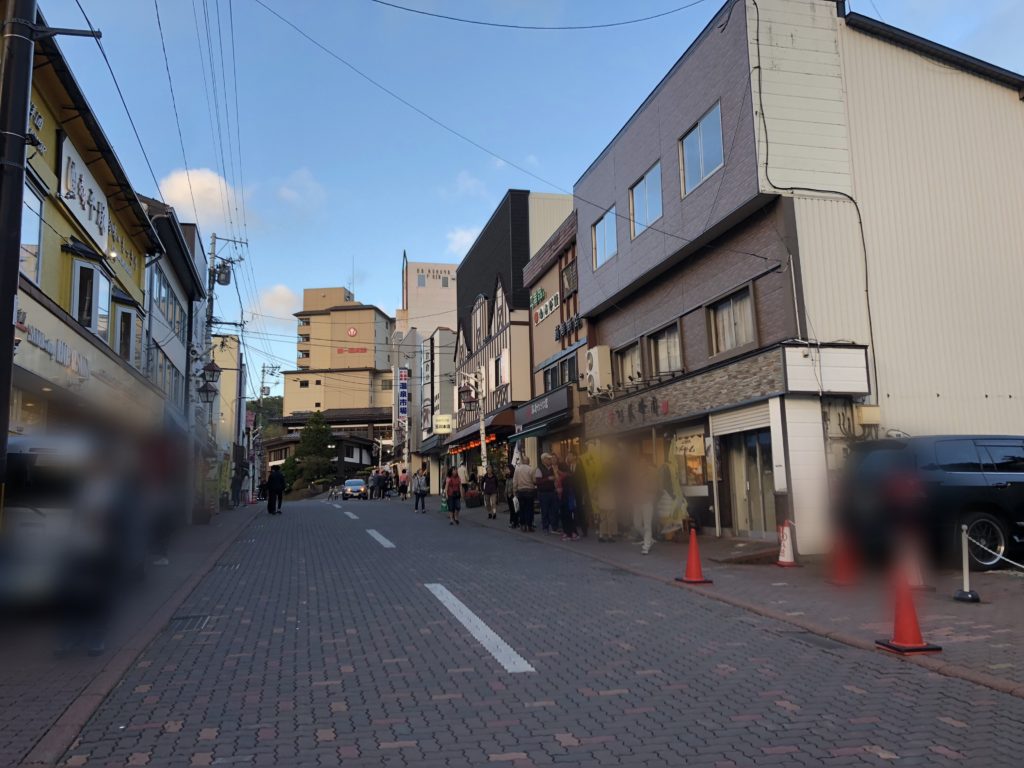 This time, I stayed at Hotel Mahoroba. It is a fine and beautiful hotel with many rooms.
▼Spacious lobby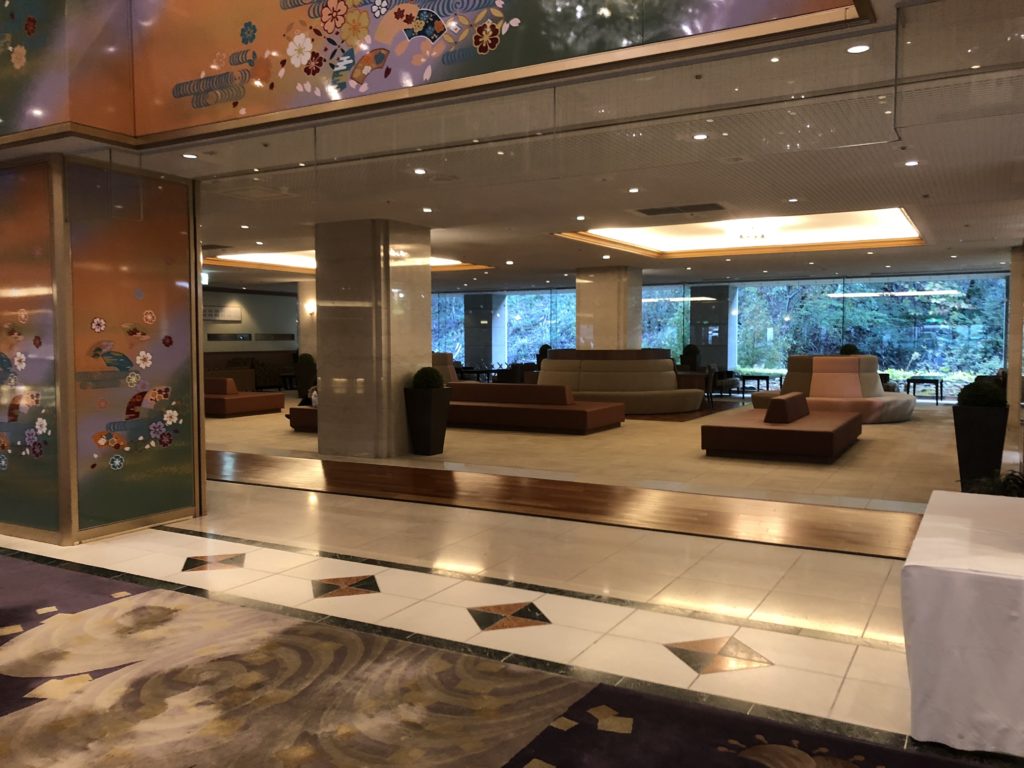 ▼A beautiful chandelier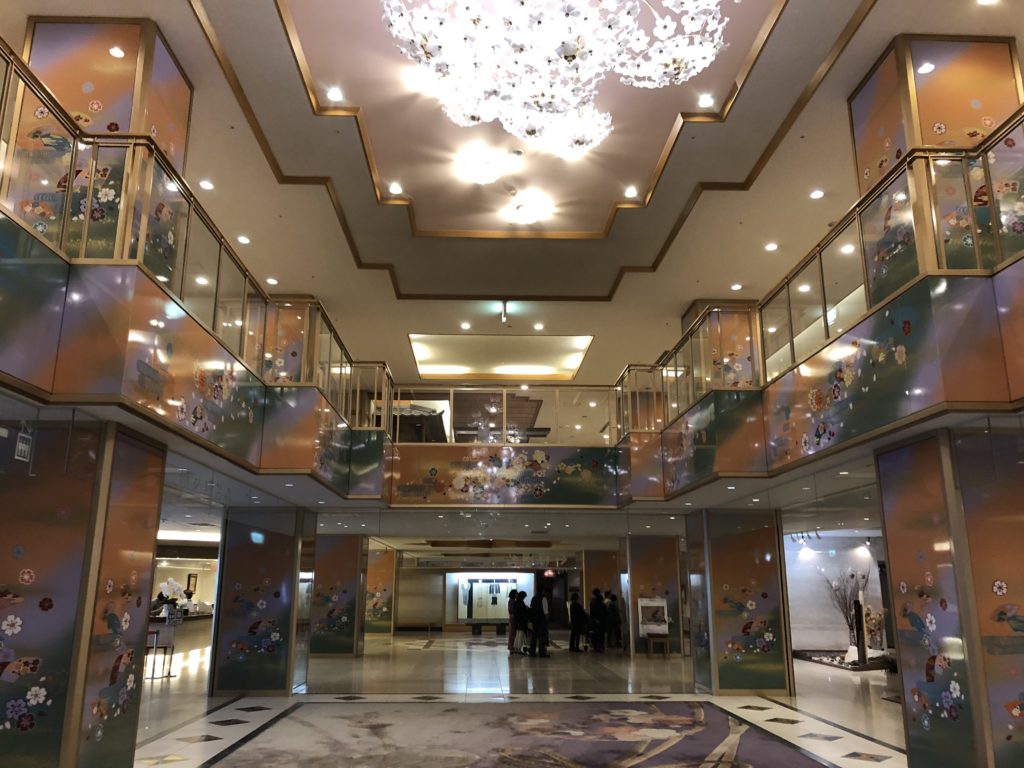 However, "Mahoroba" 's good point is that there are "31 types" of hot springs. When you actually enter, you can see the overwhelming spa area. I am sorry that I can not shoot, but it is too wide and I walk quite a bit in the bathroom.
Dinner and breakfast are both buffet, but Hokkaido, how much and crab are included in the menu. That is all you can eat!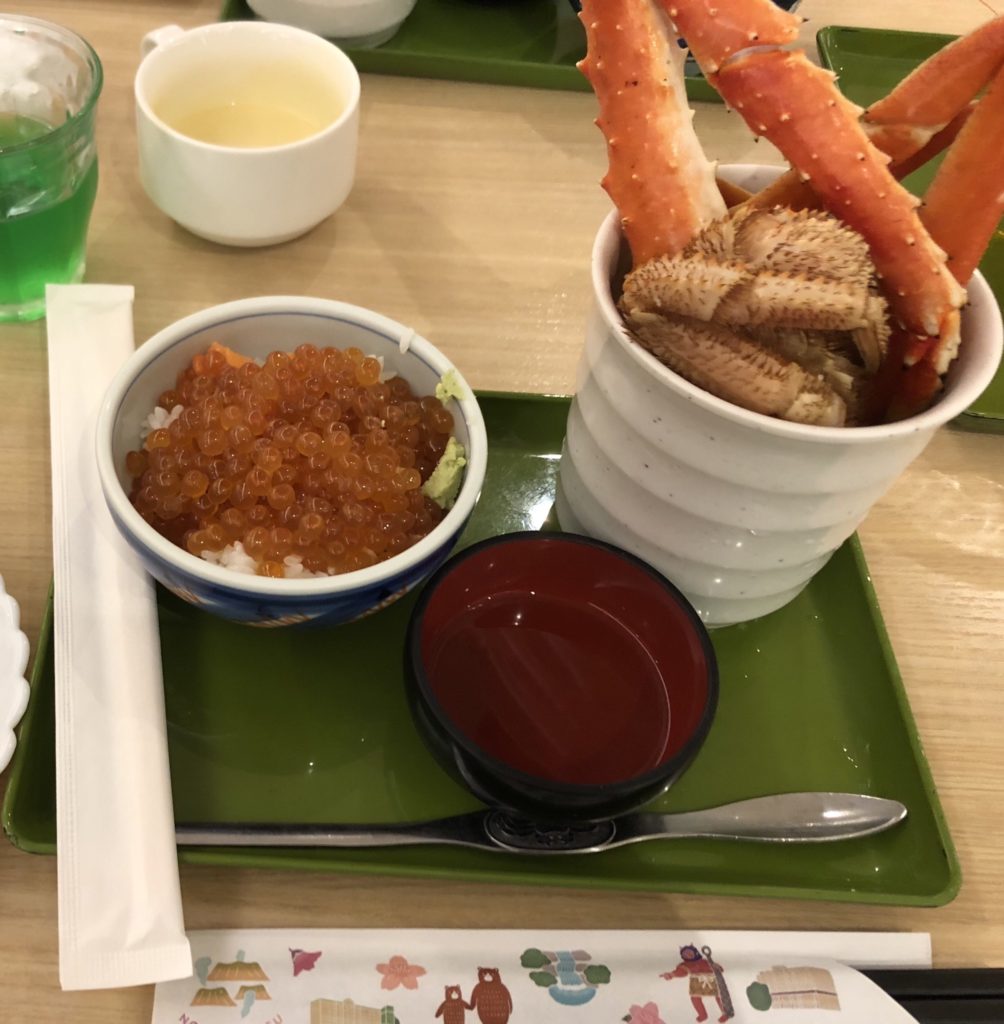 If you want to be satisfied with the hot springs and food, Noboribetsu Onsen is highly recommended. When I was soaked in a sulfur-smelling hot spring, I felt that the tired components of work were seeping out of my body. Since you can access from Sapporo in a short time, why not visit it to heal everyday fatigue?