It is often the case that moving expenses are the number one cost of travel.
Unlike the case where you pay in a lump sum like accommodation expenses, it is difficult to notice the moving expenses, such as moving to the destination or moving after arriving at the site.
In fact, large cities such as Tokyo, Nagoya, Osaka and Fukuoka offer cheap tickets for tourists to keep their travel expenses low, but their popularity is still low.
Why don't you use it? I thought, so I'll introduce it!
What is a great ticket or sightseeing ticket that can be used in Fukuoka?
Fukuoka Prefecture is wide, and if dividing it into 6 major regions, there are 29 types of discount tickets in total.
Fukuoka city:5 types
Yanagikawa・Omuta:5 types
Dazaifu・Chikushino:7 types
Kurume・Amagi:5 types
Kitakyushu・Munakata:6 types
Chikuhou・Sasaguri:1 type
I won't cover everything, but I'll show you some of the best deals in urban areas. All of these tickets are based on access from Fukuoka.
Fukuoka city
Fukuoka Municipal Subway 1-Day Ticket:620 yen
With a ticket that allows you to take the entire subway line (Airport Line, Hakozaki Line, Nanakuma Line) as many times as you want, it is convenient to access Fukuoka Tower, Fukuoka City Museum of Art, Ohori Park etc.(Fukuoka municipal subways's  homepage)
▼Can also be used to travel to Nakasu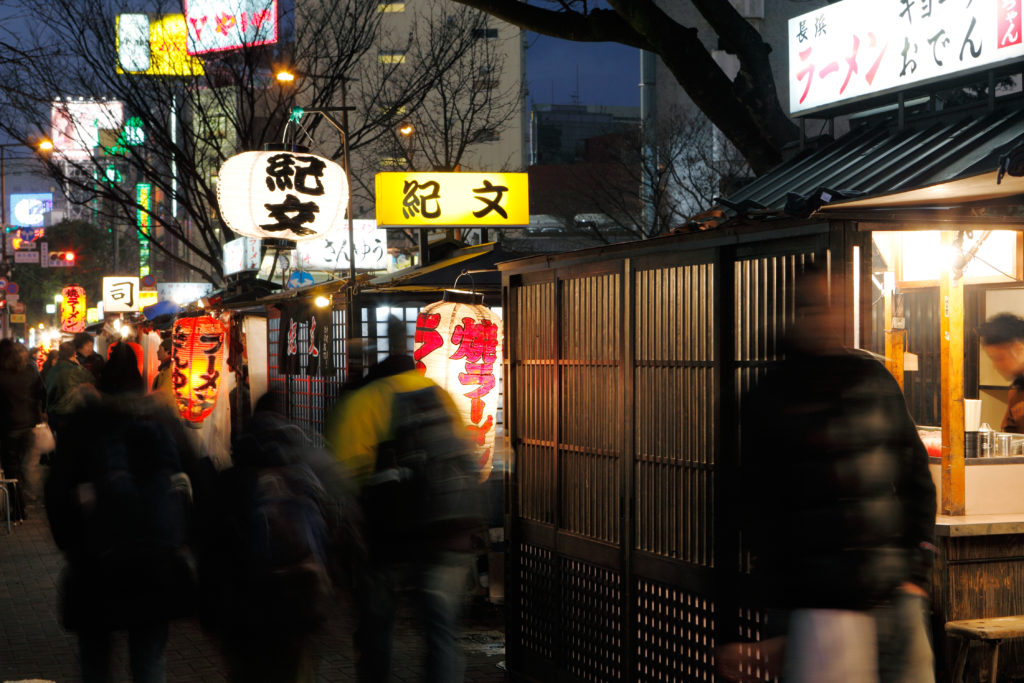 Photo courtesy of Fukuoka City
It can be used freely within the subway line (Meinohama-Fukuoka Airport / Kaizuka, Hashimoto-Tenjin Minami) and can be purchased at each subway station.
It is a ticket that demonstrates the benefits when visiting a few places from Fukuoka Airport and Hakata.
▼example of round trip
・round trip between Fukuoka airport and Tenjin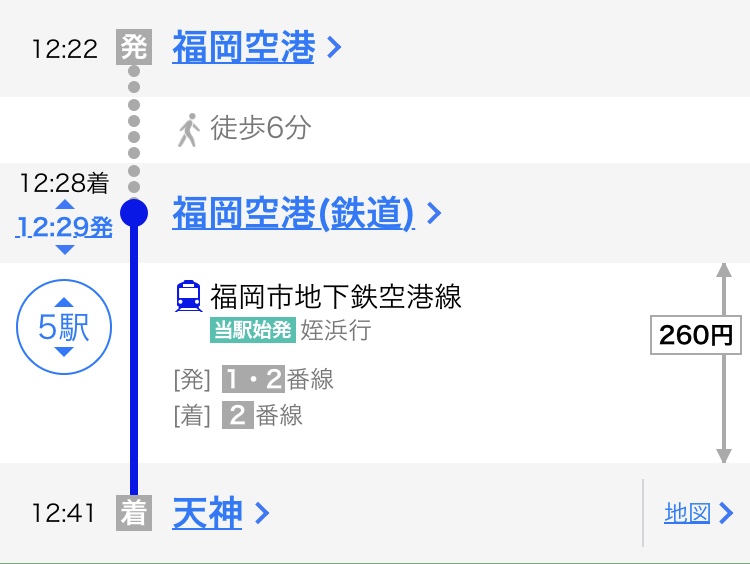 ・round trip between Tenjin to Hakata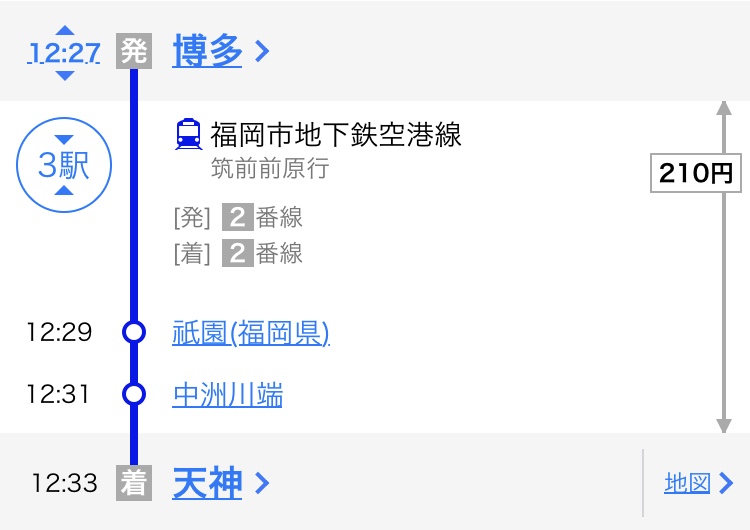 If you plan to get to Fukuoka Airport or Hakata and travel around the city, such as Tenjin or Nakasu, it's a great deal.
Marine World Ocean Road Ticket(Uminonakamichi ticket):2770 yen
A set of round-trip JR tickets and admission tickets for Marine World Uminonakamichi. Normally, the admission ticket for "Marine World Uminonakamichi" is 2350 yen, and the round trip to Hakata is 960 yen, so it is 840 yen cheaper than regular price.(JR Kyushu homepage)
●Marine World Uminonakamichi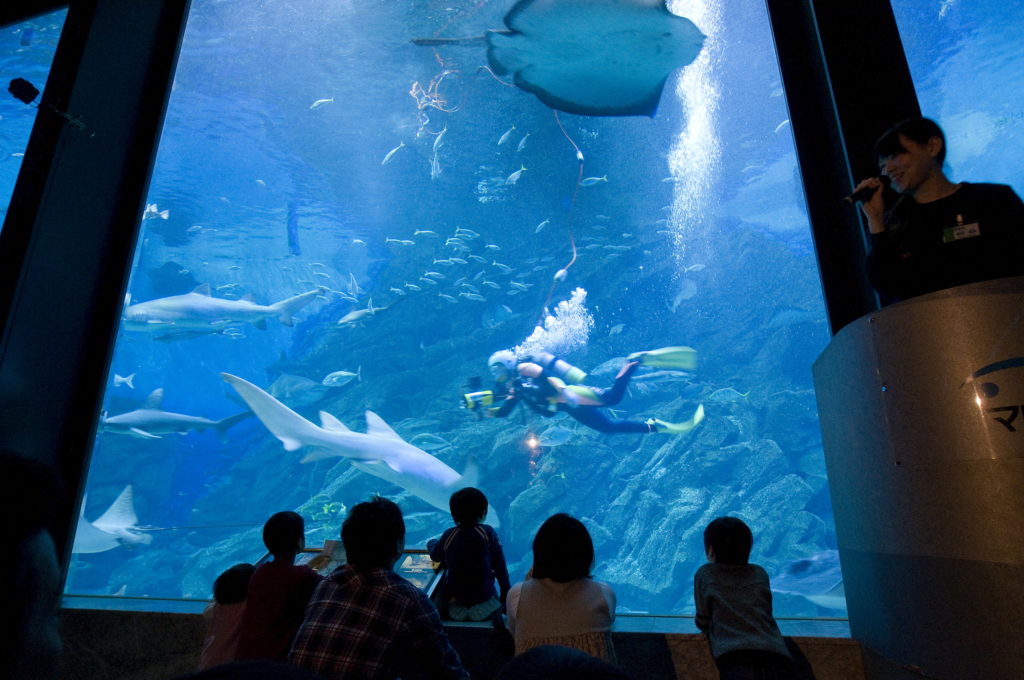 Photo courtesy of Fukuoka City
Yanagawa・Omuta city
World Heritage Omuta Walking Ticket(2940 yen)

A ticket with the following three benefits.

1. Nishitetsu train round-trip ticket (Departure station @ Omuta station)
2. Use ticket for 1500 yen which can be used at Omuta Kanko Plaza, restaurants and taxis
3. Privilege coupon ticket (available at Omuta City Zoo, Coal Industry Science Museum, Miike Carta, History Museum)(West Japan Railway homepage)
Normally, the round-trip ticket for the Nishitetsu train from Tenjin ⇄ Omuta is 2080 yen, the ticket for use in Omuta is 1500 yen, and the World Heritage Omuta walking ticket is worth 3580 yen in total.
▼Round trip fare between Tenjin and Omuta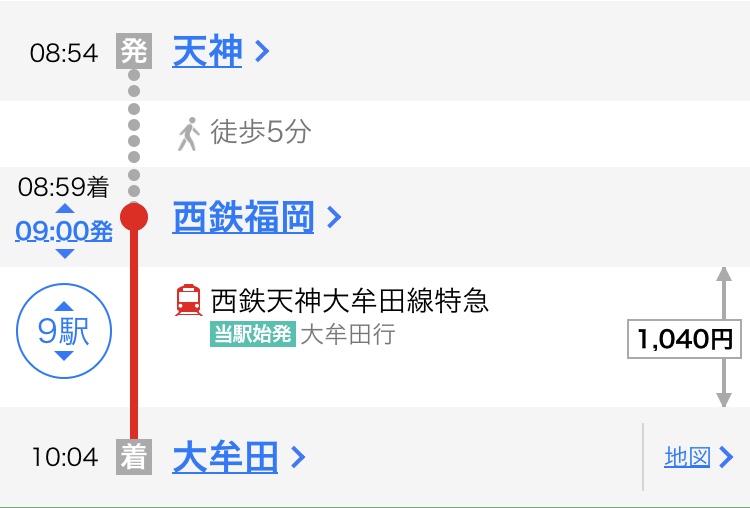 A discount of 640 yen with the selling price is provided, and there is also a discount coupon for Omuta City Zoo, Coal Industry Science Museum, Miike Carta, and History Museum, making it a great deal for sightseeing in Omuta.
It can be purchased at the Nishitetsu Omuta Line station connecting Tenjin and Omuta. It is also valid for two days, so you can go to Omuta for one night and then return the next day.
Dazaifu・Chikushino city

Dazaifu Walking Ticket "Mahoroba-go" 1 Day Free Ticket(300円 yen)

It is a ticket that you can get on the "Mahoroba-go"(bus) around the Dazaifu city free of charge all day. As a privilege, it can be used at the group discount rate of Dazaifu Tenmangu Treasure Hall, Kanko History Museum, Kanzeonji Treasure House.

The fare of Mahoroba is 100 yen even in Dazaifu city. If you take the bus more than 3 times in Dazaifu city, it is definitely better to purchase it.

If you use the special group discount, you can enter the Dazaifu Tenmangu Treasure Hall (400 yen → 300 yen) at Sugoko History Museum (200 yen → 150 yen) and Kanzeonji Treasure House (500 yen → 400 yen).

▼Dazaifu Tenmangu Shrine

Photo courtesy of Dazaifu city

Kurume・Amagi city

Kirin Garden Coupon(1400 yen)

A round-trip ticket from Nishitetsu Fukuoka Tenjin Station to the cultural center with Kirin Garden,

■ Restaurant Kirin Beer Farm / Meal Discount Ticket

■ Chikuzen Municipal Otoarai Peace Memorial Hall admission discount

■ Tachiarai Retro Station Admission Discount

Is a set of discount tickets.(Association to grow Amagi Railway:Japanese only)

Normally, the fare from Nishitetsu Fukuoka Tenjin Station to the Cultural Center is 1,620 yen, so discounts on fares are 220 yen, but if you stop at Kirin Garden, Tachiarai Peace Memorial Hall, Tachiarai Retro Station etc, it will be discounted So it will be even more advantageous.