There should be many people who are excited somewhere by the word unexplored.
But I understand that you are interested but can't step on it. Because it seems to be troublesome to go.
However, please go to a place once said to be unexplored. At least one year's worth of stress can be relieved and motivated.
In such an unexplored area, we will introduce Toyama's unexplored, which is difficult to access but boasts a beauty that makes you cry.
The course of Oritate↔︎ Kumonodaira is relatively easy to access on the royal road of hiking, and you can enjoy the god-like scenery.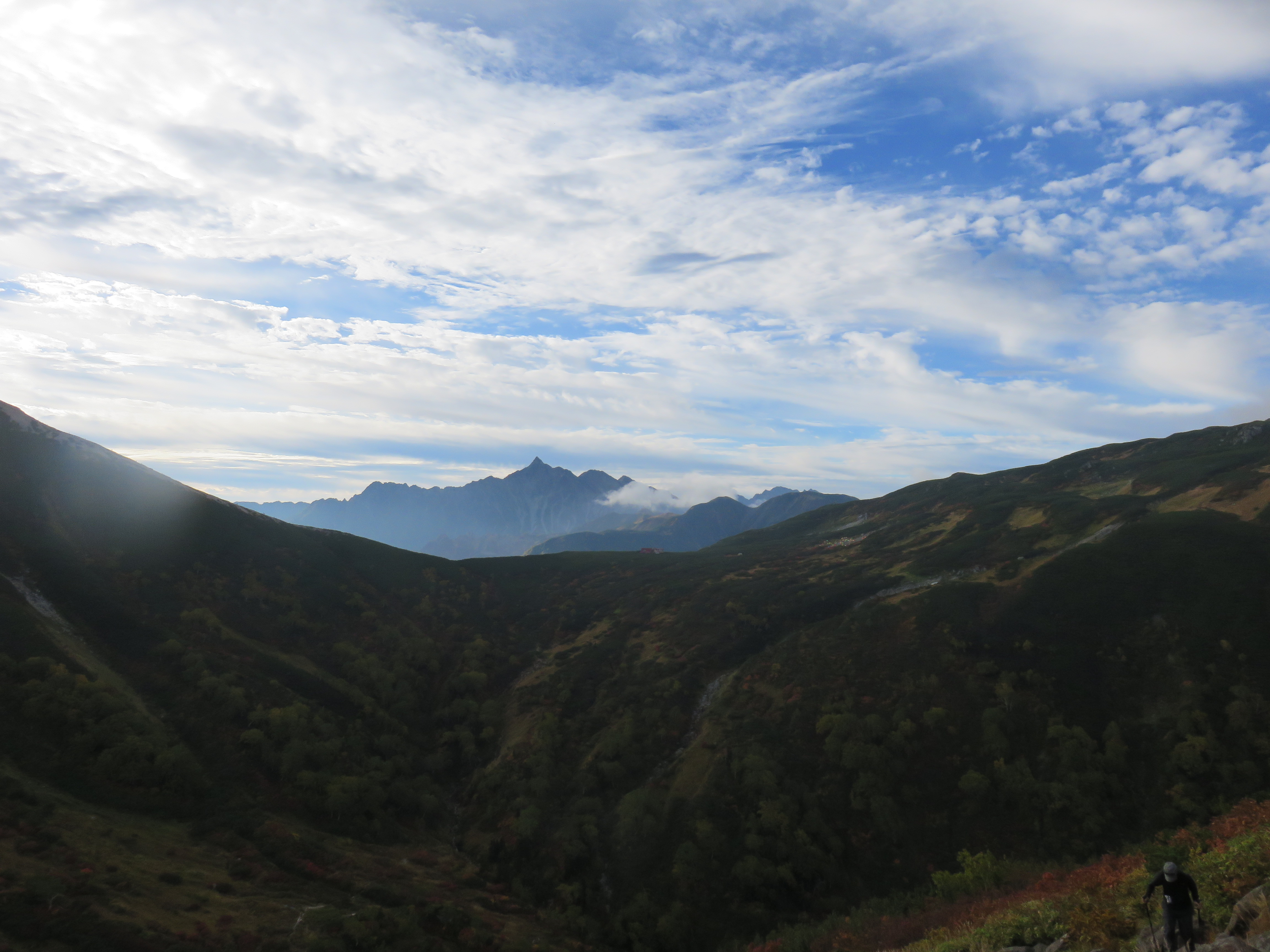 A hiking of unexplored areas! "Kumono-daira" in Japan is beautiful
From Toyama Station, you can go to Oritate, the starting point of the Kumono-daira.
You can get to Oritate by bus or train from Toyama Station, and you can reach Toyama Station by Thunderbird and Hokuriku Shinkansen from Kansai area or by Hokuriku Shinkansen from Kanto area.
●Kansai area(sannomiya)→Toyama station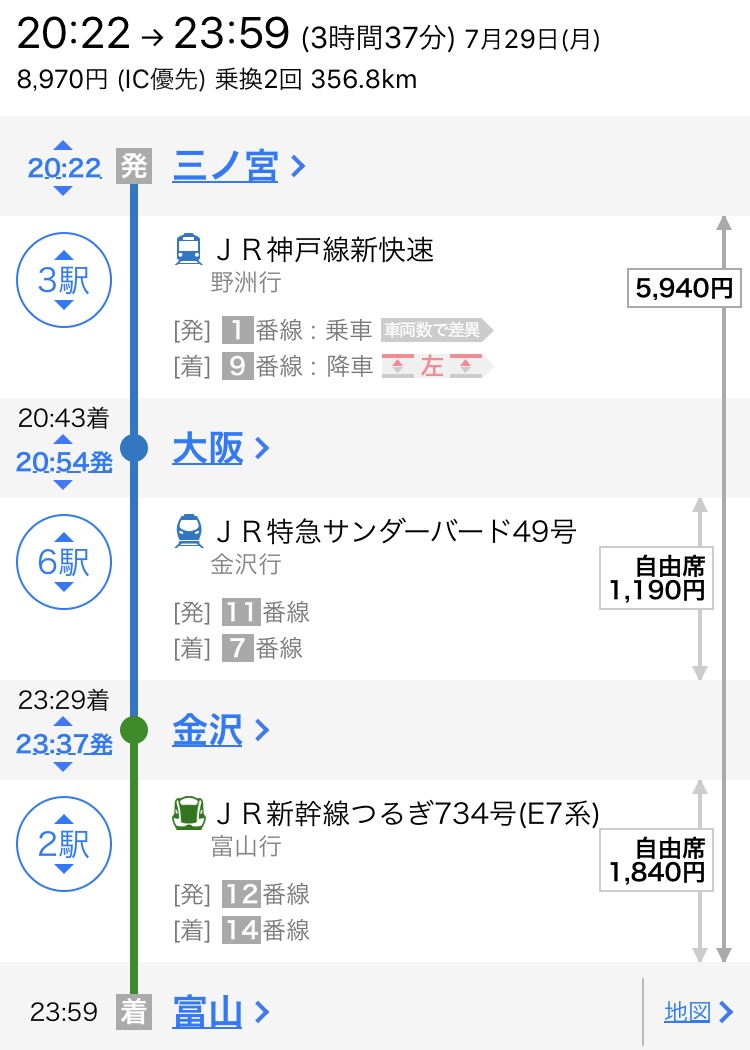 ✔︎Sannomiya means "三ノ宮"、Osaka means "大阪"、Kanazawa means "金沢"、Toyama means "富山"
●Kanto area→Toyama station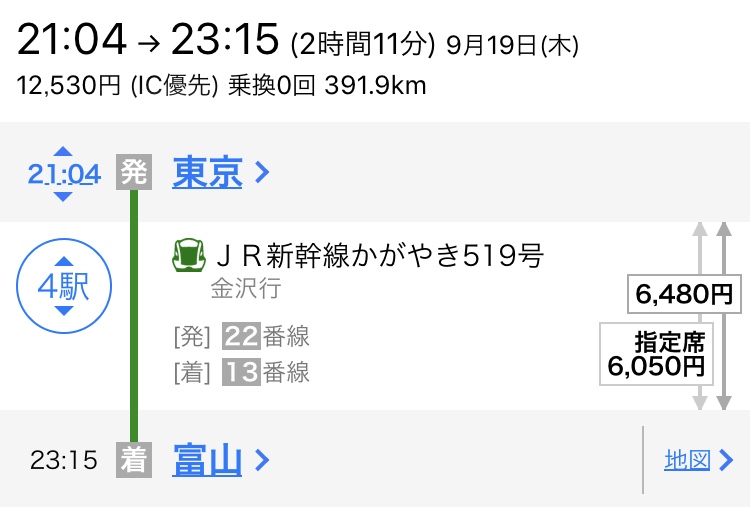 ✔︎Tokyo means "東京"、Toyam means "富山"
Even if you depart from Sannomiya at 20:00 or from Tokyo at 21:00, you can arrive at the starting point Toyama on the same day.
▼view of Toyama from the hotel at Toyama station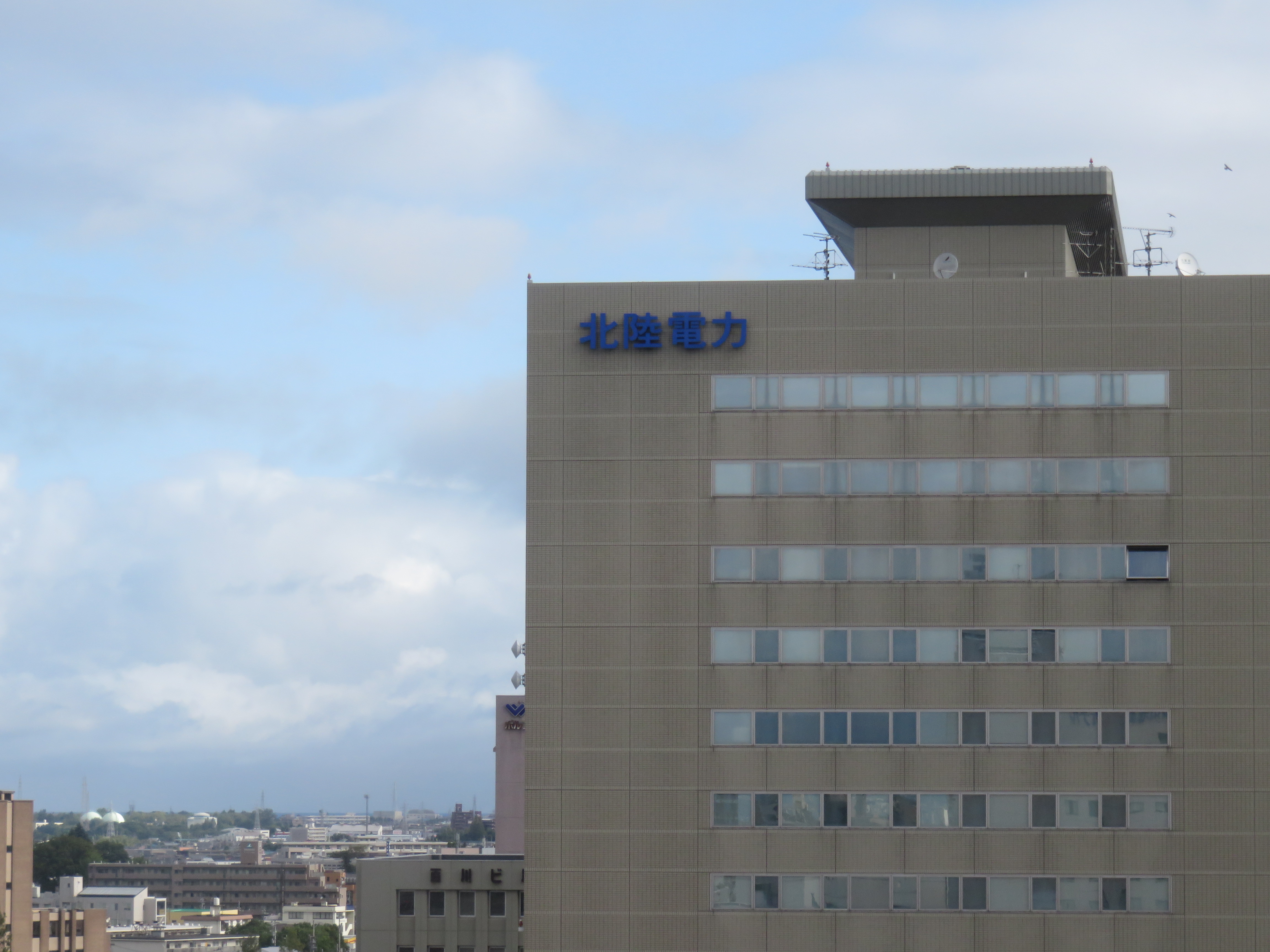 The next morning, from Toyama Station to Oritate, you will be connected by bus or train and bus. (Bus can be reserved one month in advance, so it will be filled soon so it is necessary to reserve early)
You will go by bus or train at around 5:30 in the morning, and climbing is hard. When you arrive at Toyama Station to secure your sleeping time, it is recommended that you stay at a business hotel that is directly connected to the station so you can secure your sleeping time.
When you arrive at the departure point, it is time to start exploring the unexplored area!
Summary of unexplored areas
Dates: 2 days and 3 nights in tent (mountain hut is also possible)
Course: Oritate → Kumono-daira → Shinhotaka Onsen
Accommodation: Yakushizawa tent site (1st night), Kumono-daira tent site (2nd night)
It may be a bit hard, but you will do your best. It is lightly stretched if you arrive at the right time. It's a start from hiking, so let's relax your body enough.
The altitude of Oritate is 1350m, so the temperature is about 8 ℃ lower than the ground. Even in the summer, it's a bit chilly in the morning, so I start hiking with rain socks. (9:00)
When you hike the forest belt,  you will pass through the forest belt and emerge on a ridge with a good view.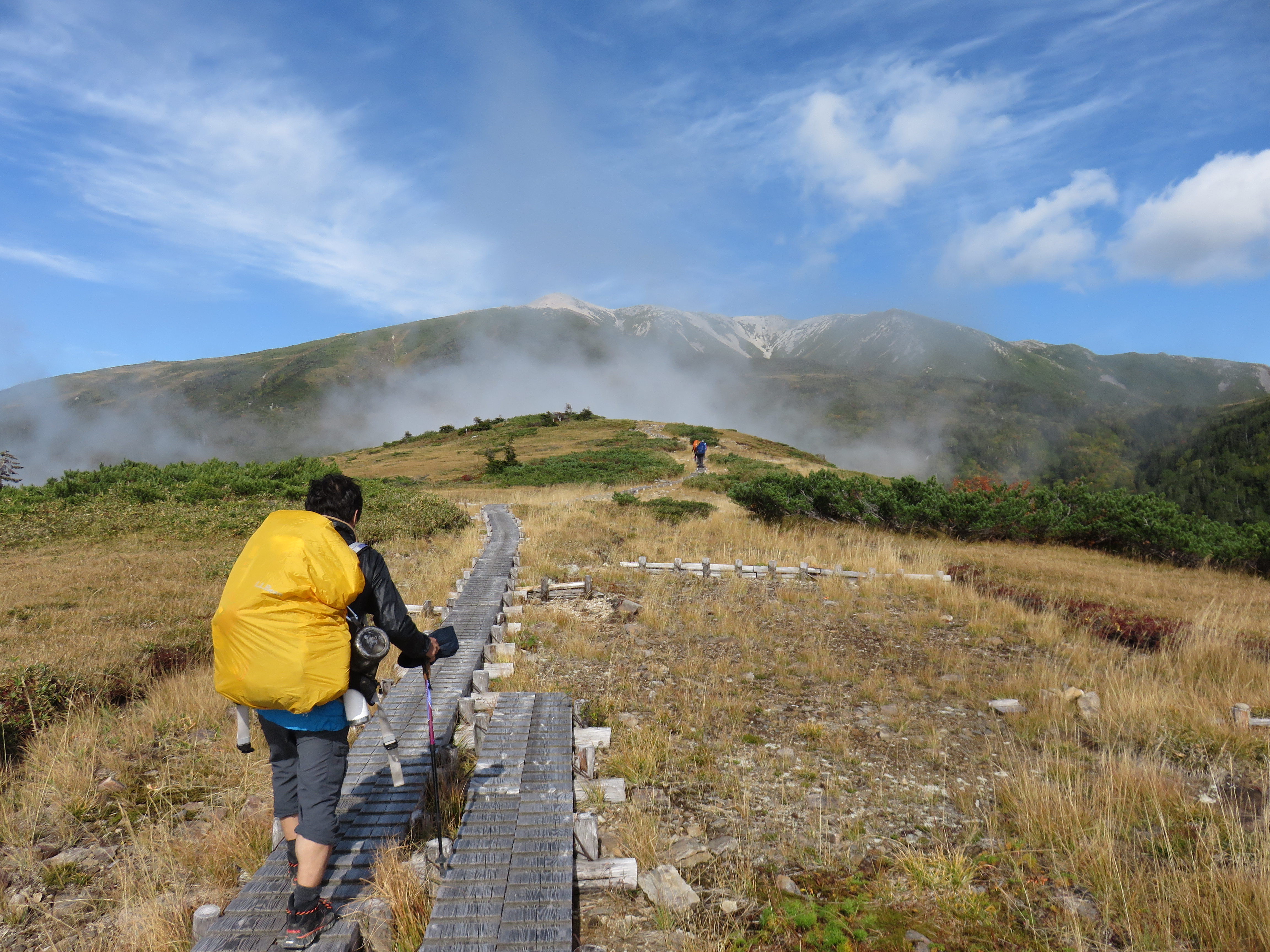 As you walk along the well paved road, you will arrive at Taro hut (Yakushizawa tent site), where you will stay for the first night.
▼Taro hut (14:23)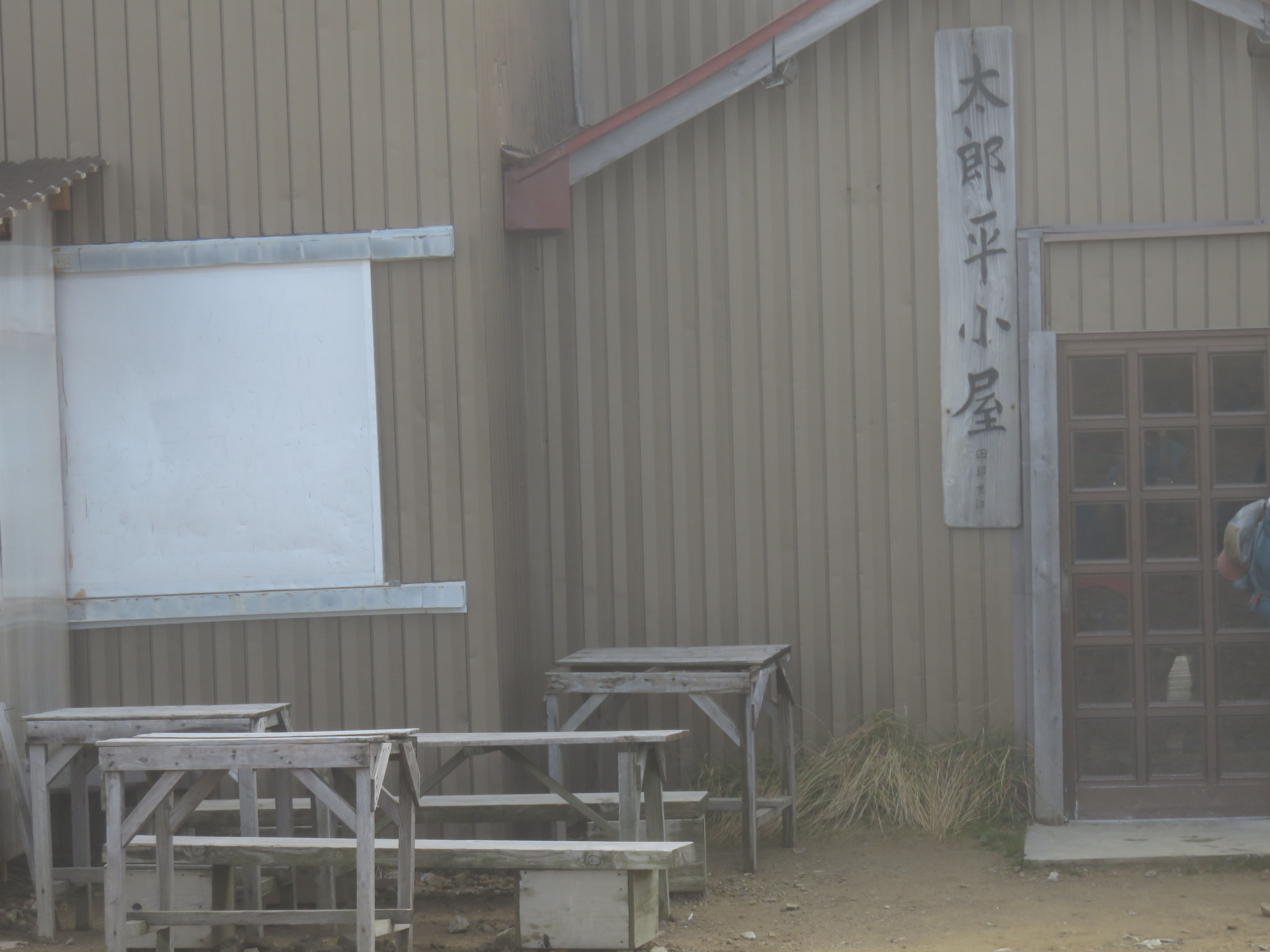 ▼Yakushizawa tent site(14:45)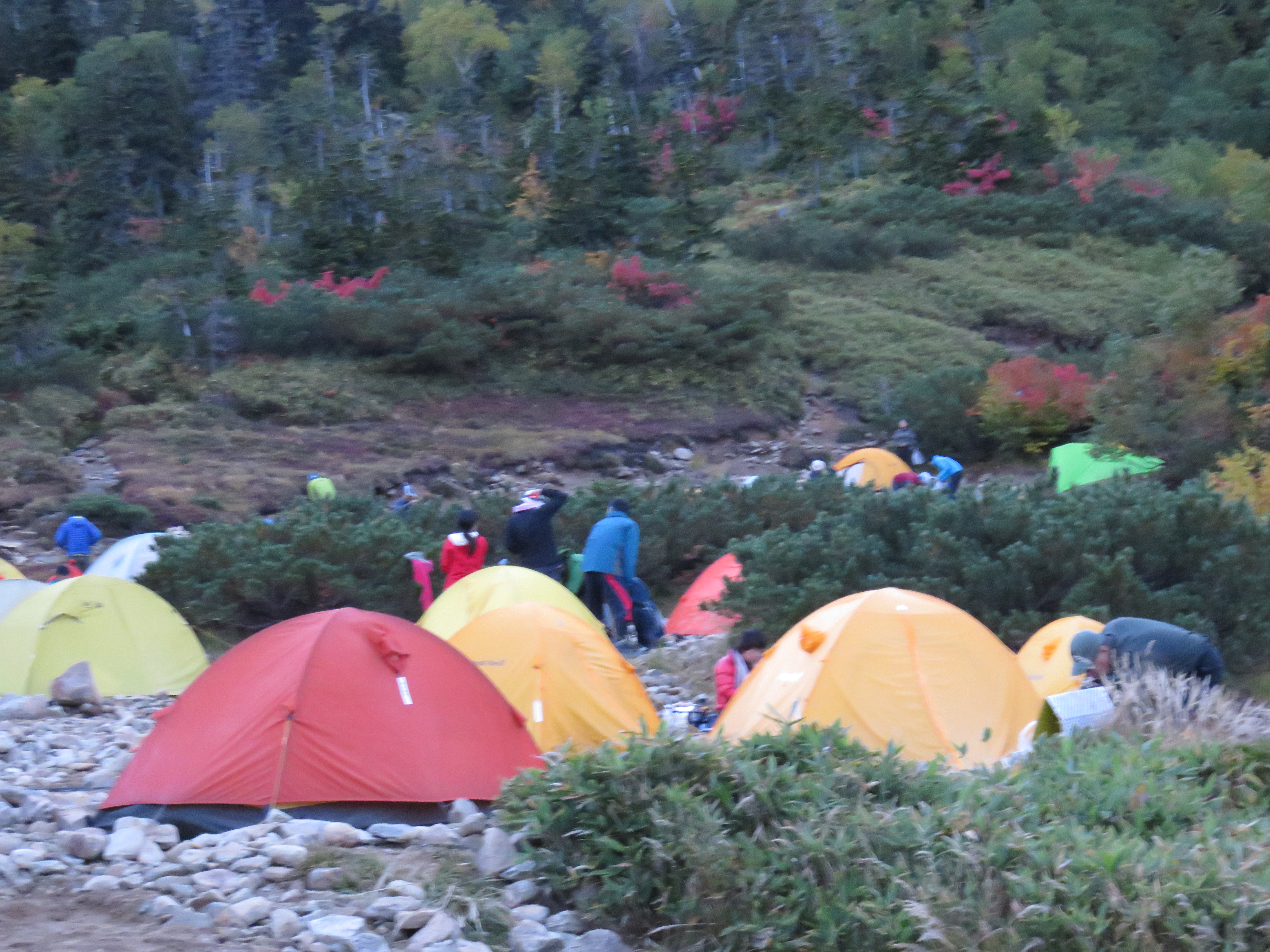 It takes about 6 hours from Oritate to Yakushizawa tent, so if you leave in the morning, you will arrive after noon.
If you are not staying in a tent, it is within walking distance of the same day to the next Yakushizawa hut without staying at Taro hut. On the other hand, in the case of a tent stay, there is no tent place in Yakushizawa hut, so you have to stay at the Yakushizawa tent place near Taro hut.
The Yakushizawa tent site is a tent site with large stones rubbing around, and you need to be careful as you will not be able to secure a comfortable and flat floor unless you take up the place early.
On the other hand, beer, sake and snacks are sold at the tent place management office (where you pay for the tent place here: it will give you a tag attached to the tent), which is very convenient.
Let's go to bed early and prepare for the "straight climb" to Kumono-daira the next day with a drink.
The tent is withdrawn at 5:30 in the morning, and you first walk along the ridgeline. The sea of ​​clouds and the dawn are very picturesque.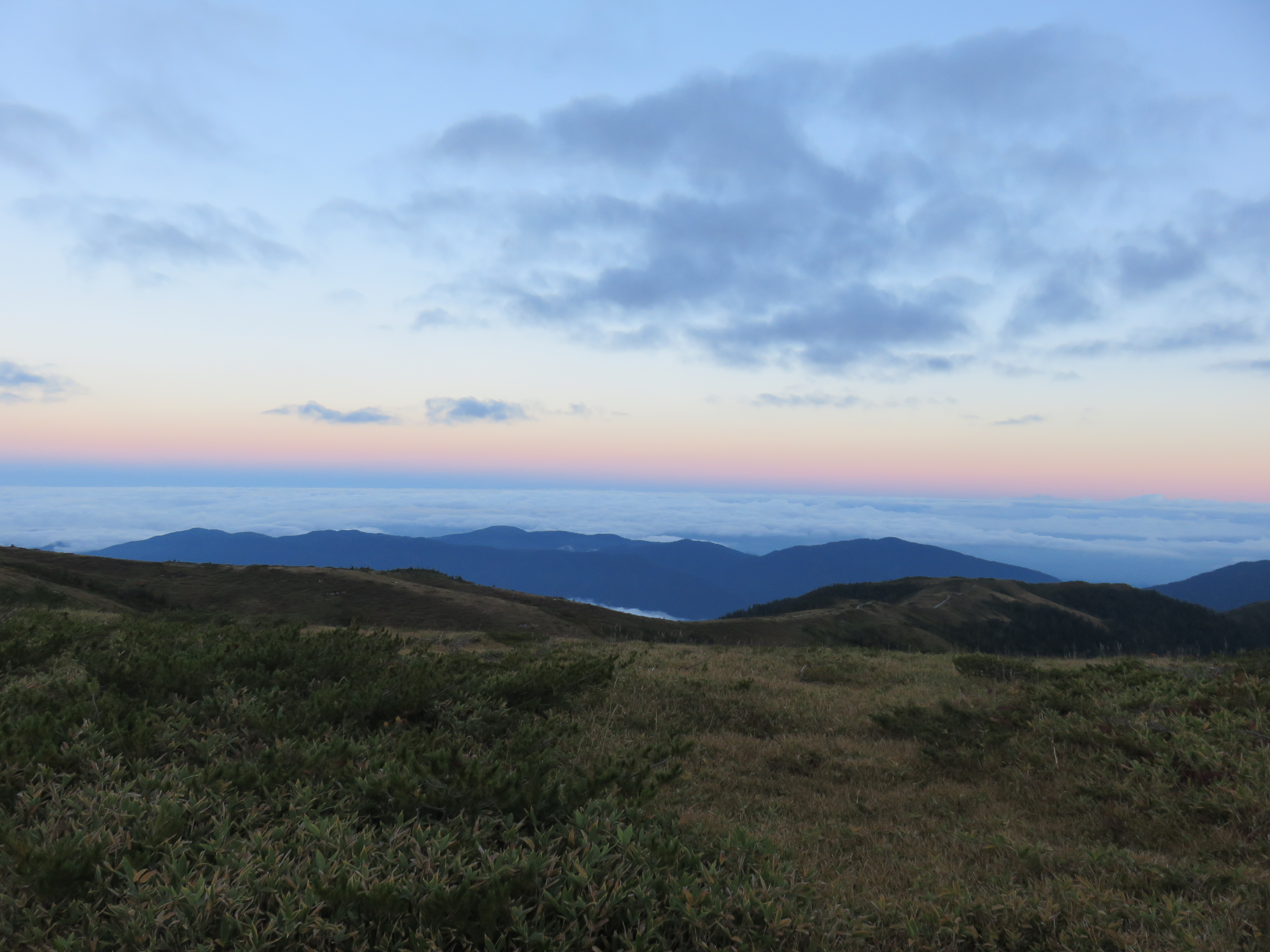 When the sun rises, this is my favorite road with beautiful clouds.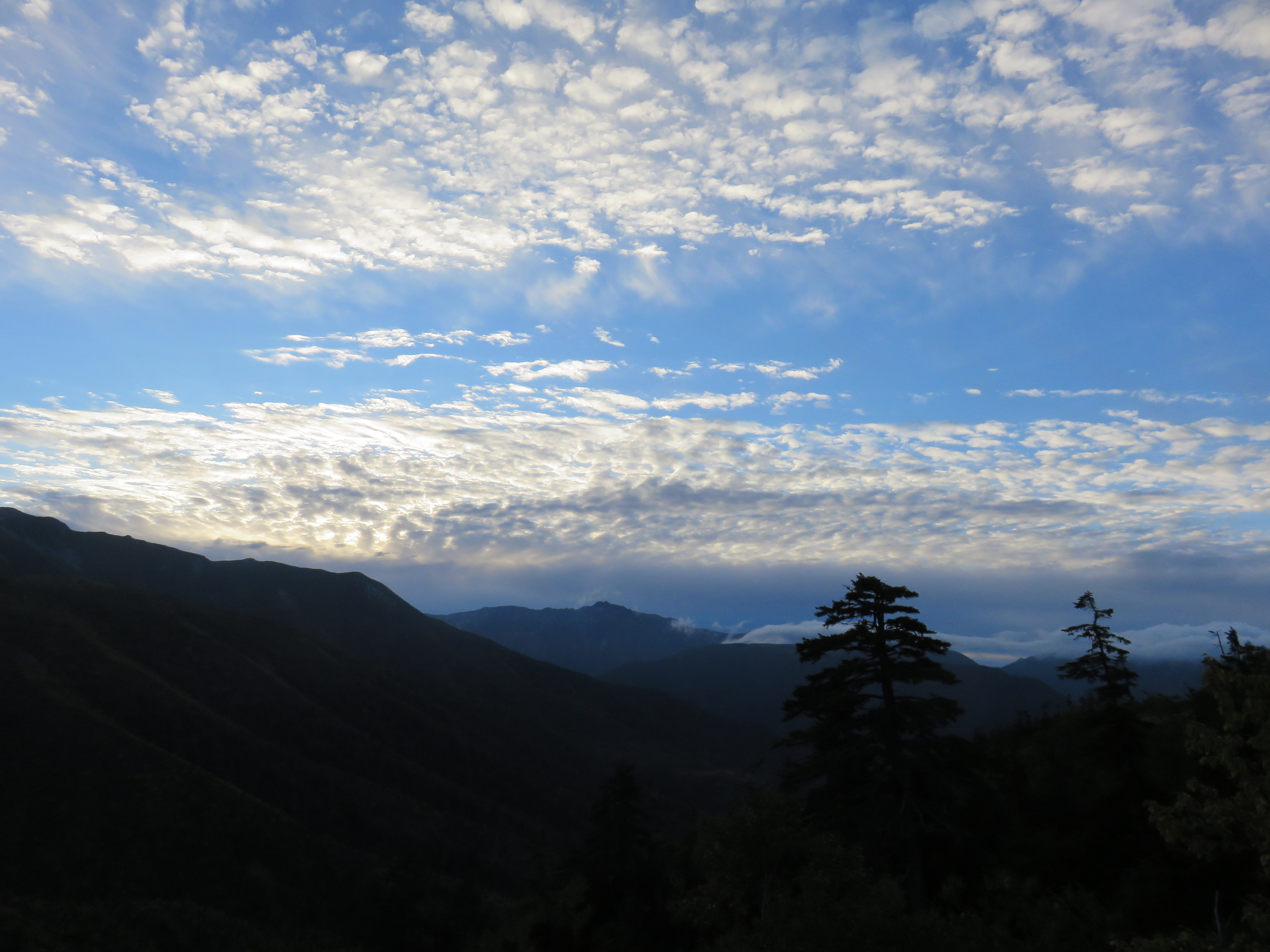 Next, go down to Yakushizawa hut. You will feel as if you have just climbed on the first day.
As you go down, you will notice that the temperature is rising. In addition, tall trees are increasing and the prospects are getting worse, and when we feel a little depressed you arrive at Yakushizawa hut. (7:47)
▼From the bridge near Yakushizawa hut (Yakushizawa)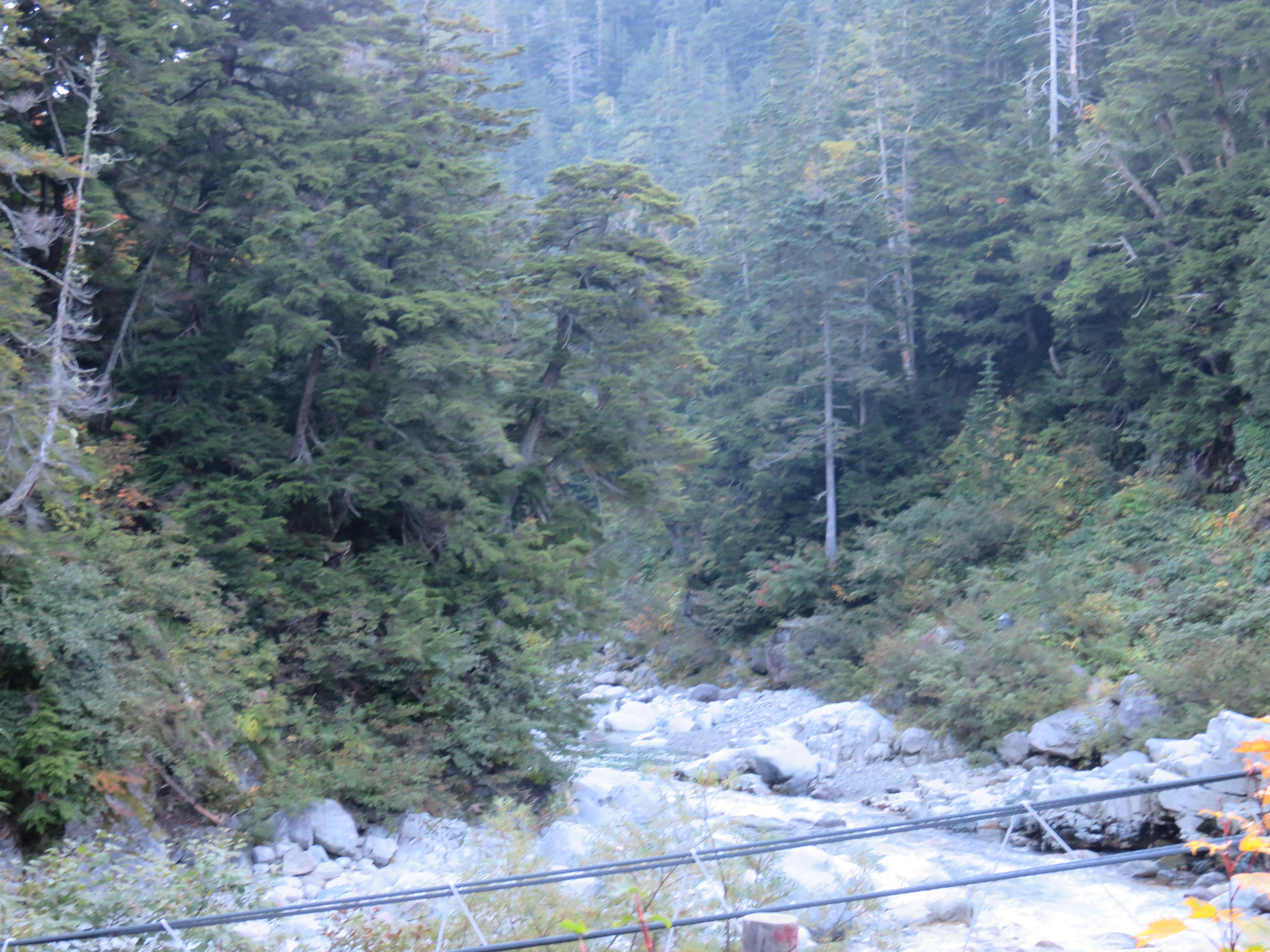 You will sweat so you will gonna drink chilled juice in Kinkin at Yakushizawa. I think it cost 500 yen for a 500ml plastic bottle, but needs must when the devil drives.
The area around Yakushizawa hut where you can relax is narrow and it is not good to take a break, but it is important to take a break here. Anyway, the next is "straight climb" to Kumono-daira.
If you walk along Yakushizawa, you will come straight to Takamagahara Onsen, and on your right you will see a branch point to Kumino-daira.
(It takes 3 hours from the fork to Takamagahara Onsen, so give up on a 3 night 2 night itinerary.)
If you enjoy rock climbing with your hands for about two hours, you will see a bog with wooden paths. Congratulations on arriving at the Alaska Gardens in Kumono-daira. I don't know why Alaska is, but it's Alaska gardens. (10:00)
▼Alaska Gardens in Kumono-daira

There are eight gardens in Kumino-daira. Japanese gardens, Swiss gardens, Greek gardens, Oku Swiss gardens, Alpine gardens, Oku Japanese gardens, Alaska gardens, Grandfather gardens and other countries around the world, have various names, but each garden has no characteristic…
I don't know what they are saying, but they are.
Kumohiradaira is a plateau at an altitude of about 2600m, and its temperature is about 15 ℃ lower than the ground. However, the sun is strong and there is no shade, so we recommend applying sunscreen cream. Especially the sunset is dangerous.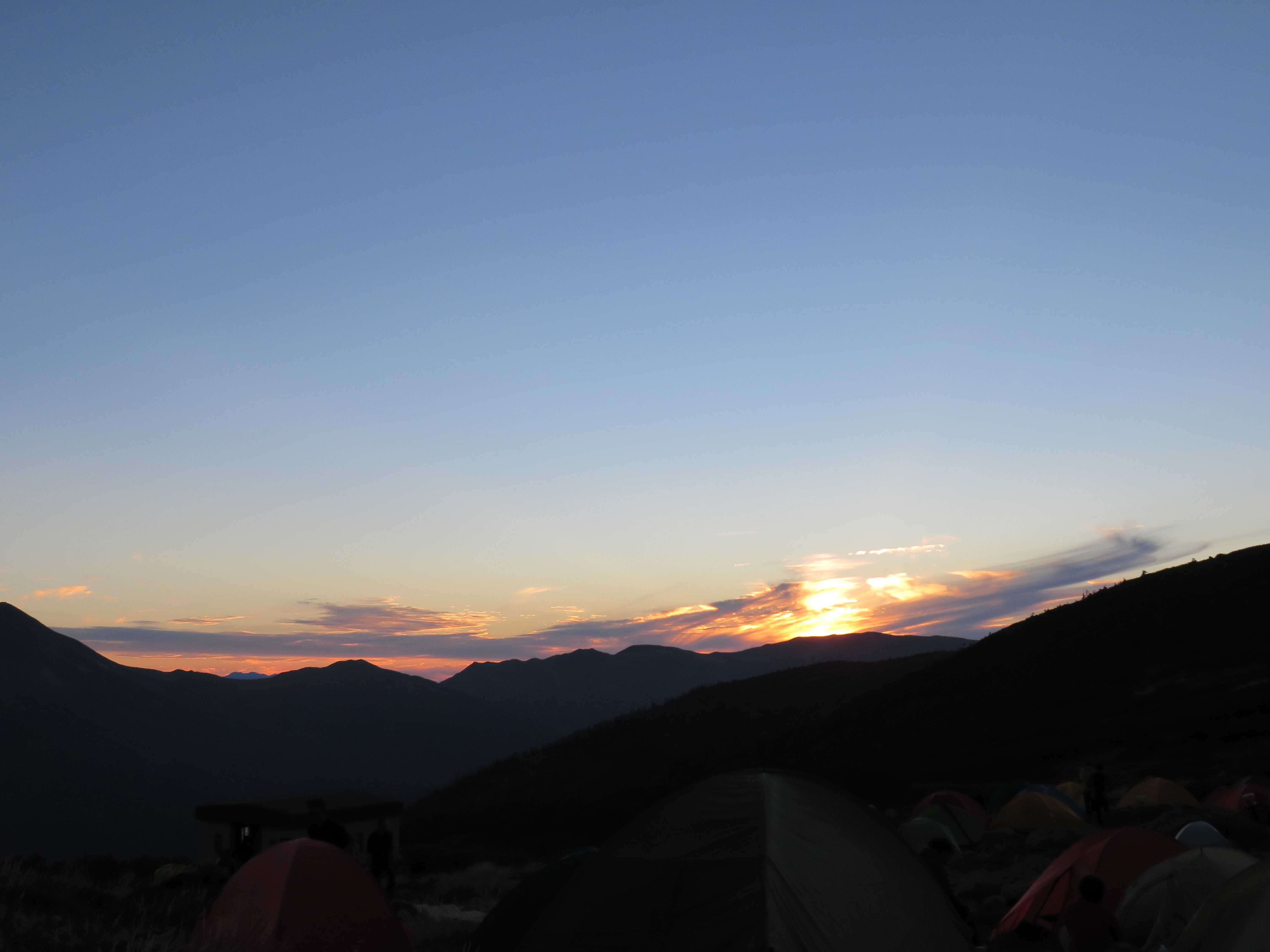 When you arrive at Kumono-daira, walk towards Kumono-daira hut. When you arrive, pay the tent usage fee at the mountain cottage, purchase beer (500 ml cans for 1000 yen), snacks, etc. before heading to the tent site. (It is quite far from the mountain cottage to the tent area)
✔︎Kumono-daira hut means "雲ノ平山荘"
▼the view of Kumono-daira hut(10:45)
The tent area of Kumono-daira hut has a lot of flat places with few rocks, so it is easy to secure a comfortable place to sleep. However, it is a popular tent area and it was crowded around 14:00 when it was a consecutive holiday.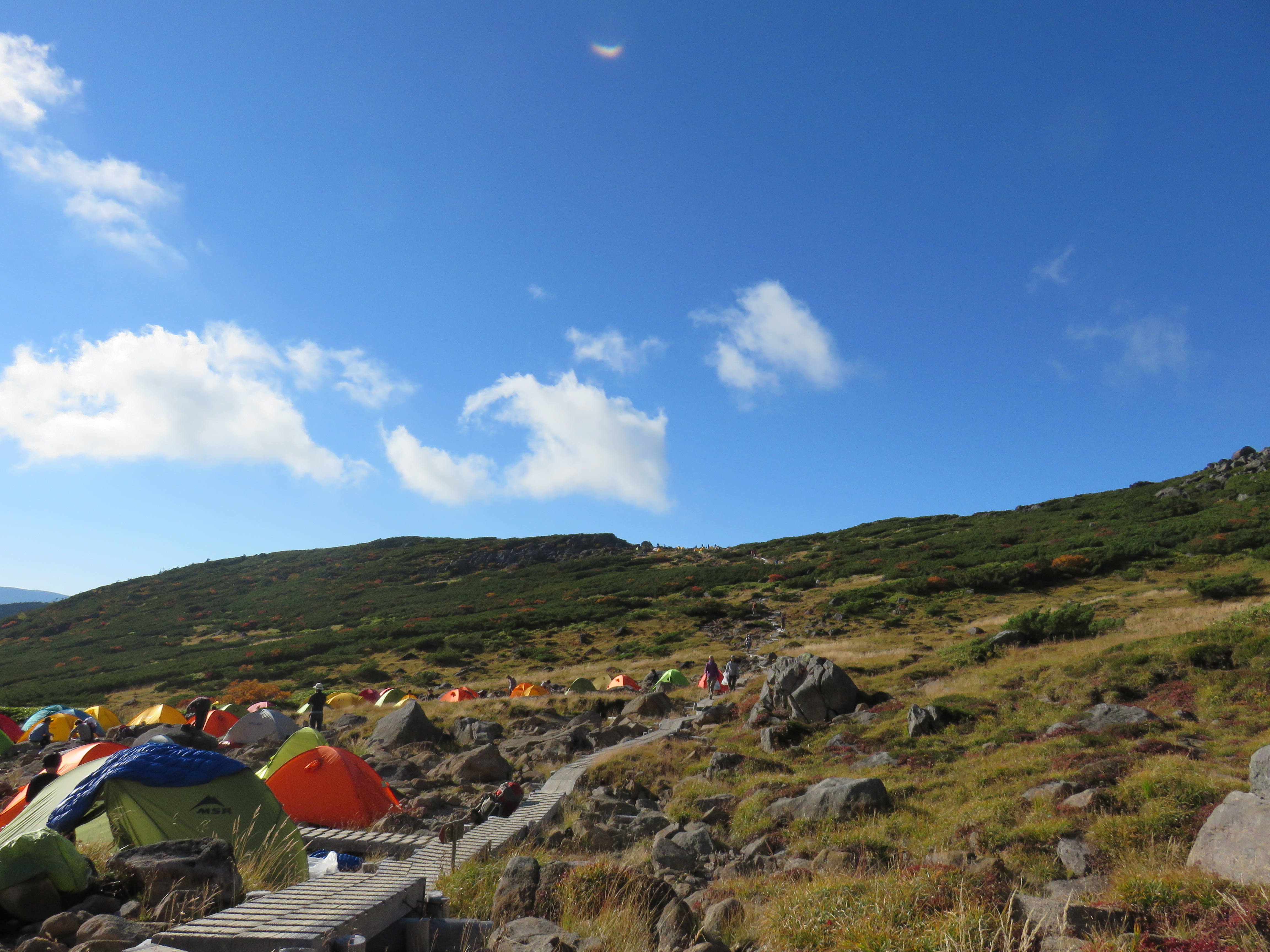 ▼the view of the tent site of Kumono-daira hut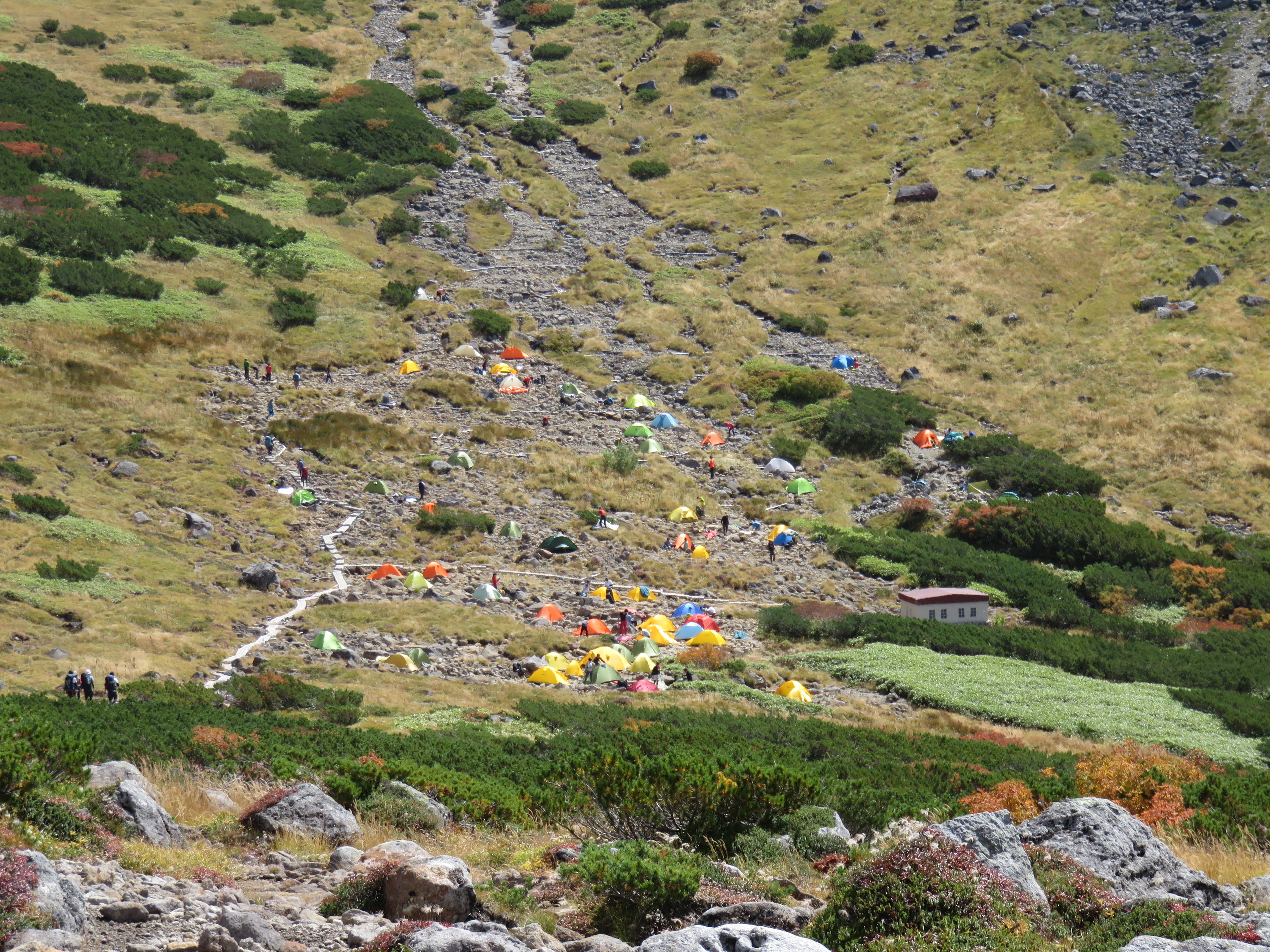 ▼My tent(Montbell Stellaridge Type 1)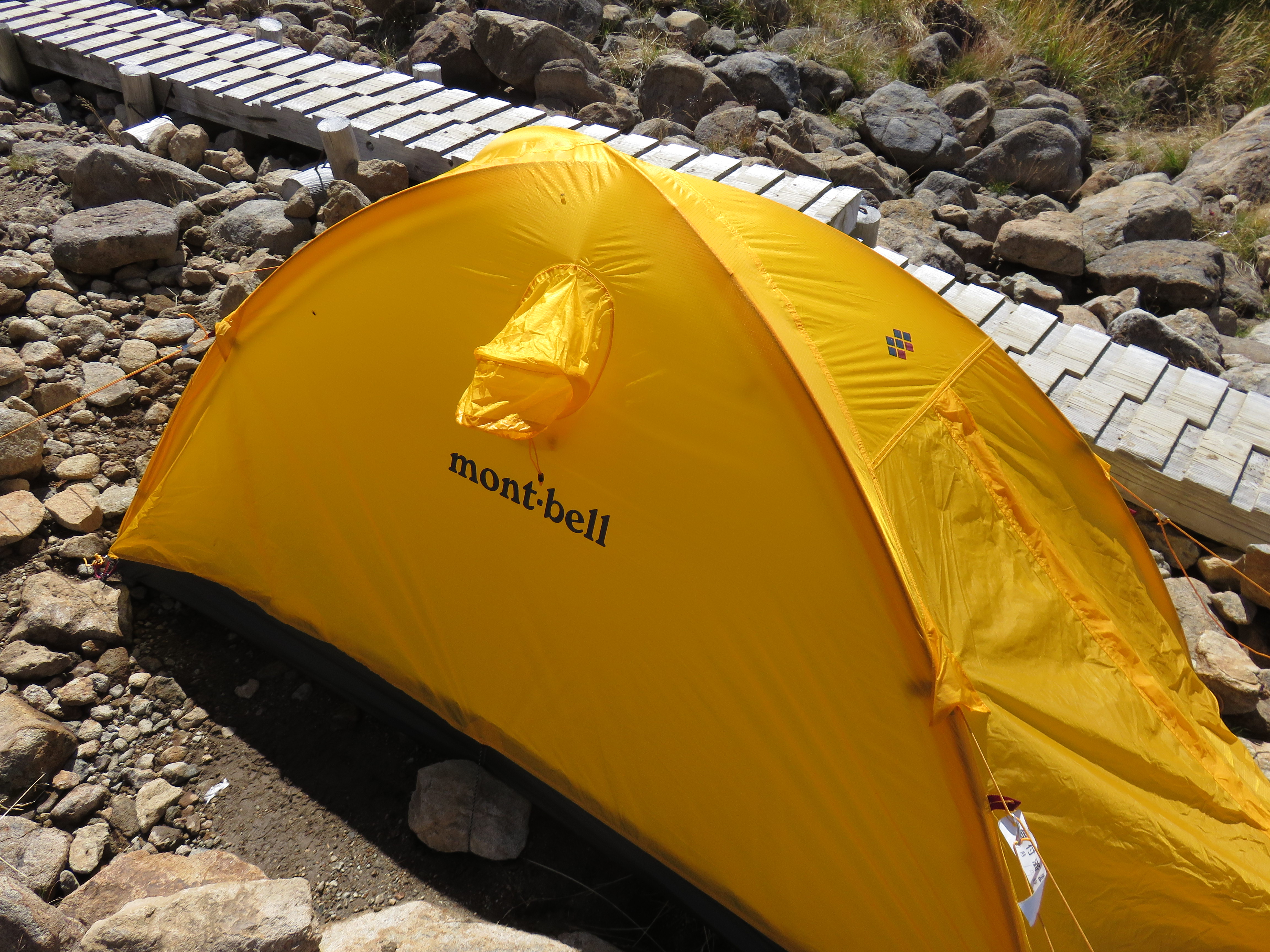 Light, strong even in strong winds (durable), I use habitually with a tent easy to withdraw. Many people have the same tent and sometimes have trouble finding their own tent in the tent area.
Kumono-daira is a very beautiful place, so it is recommended to take a walk after securing a tent place. Especially when you go around Silver Week in September, the autumn leaves and the green are mixed and it is wonderful.
▼faint autumn leaves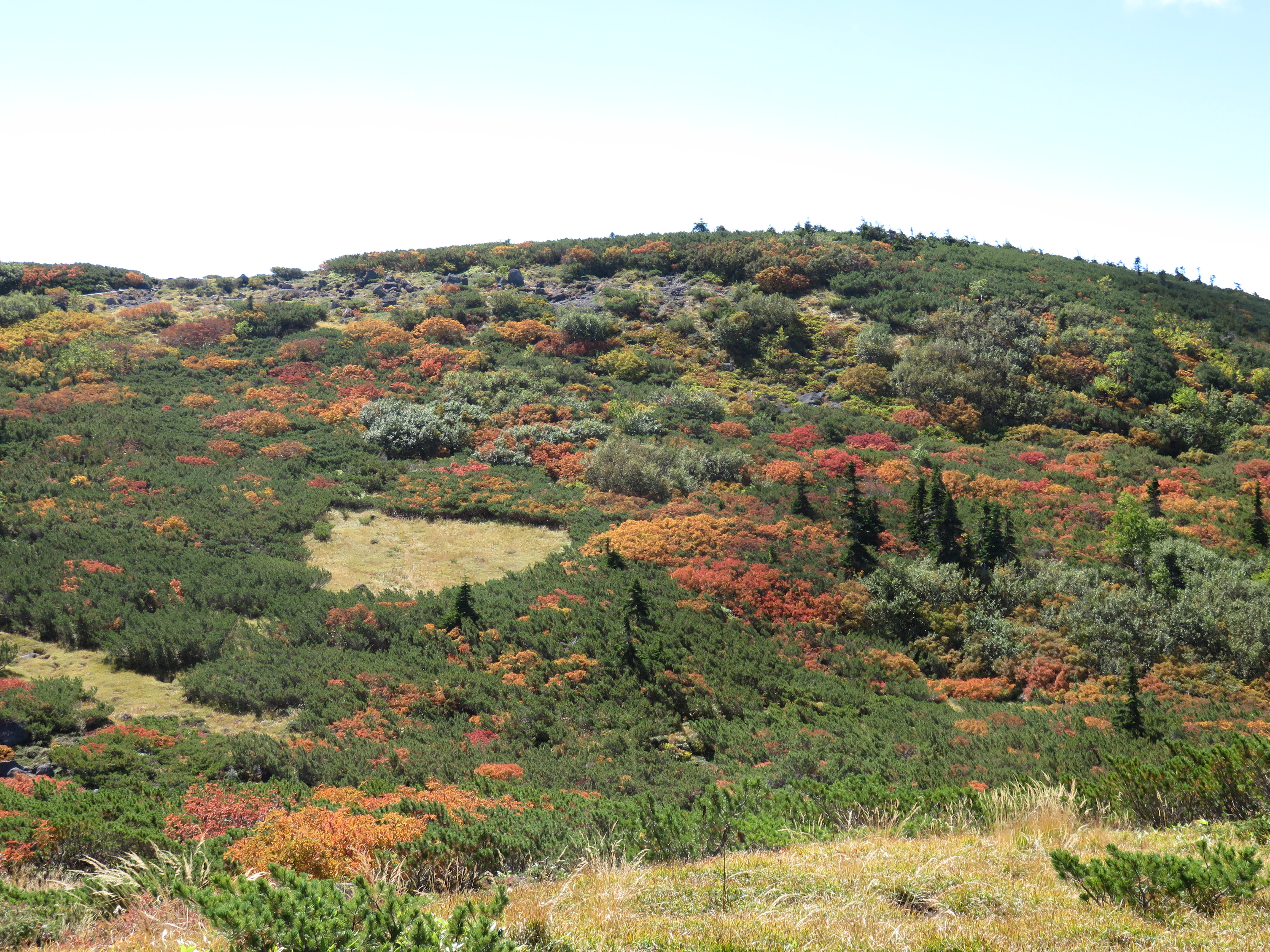 ▼Sky ground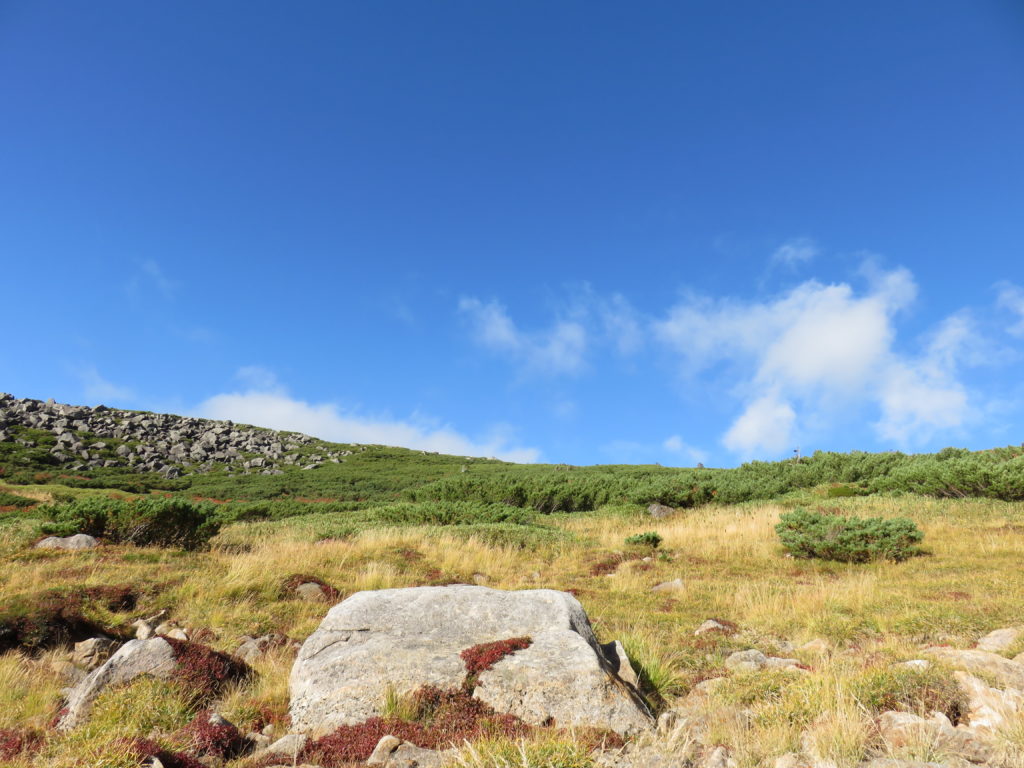 ▼Quiet wooden path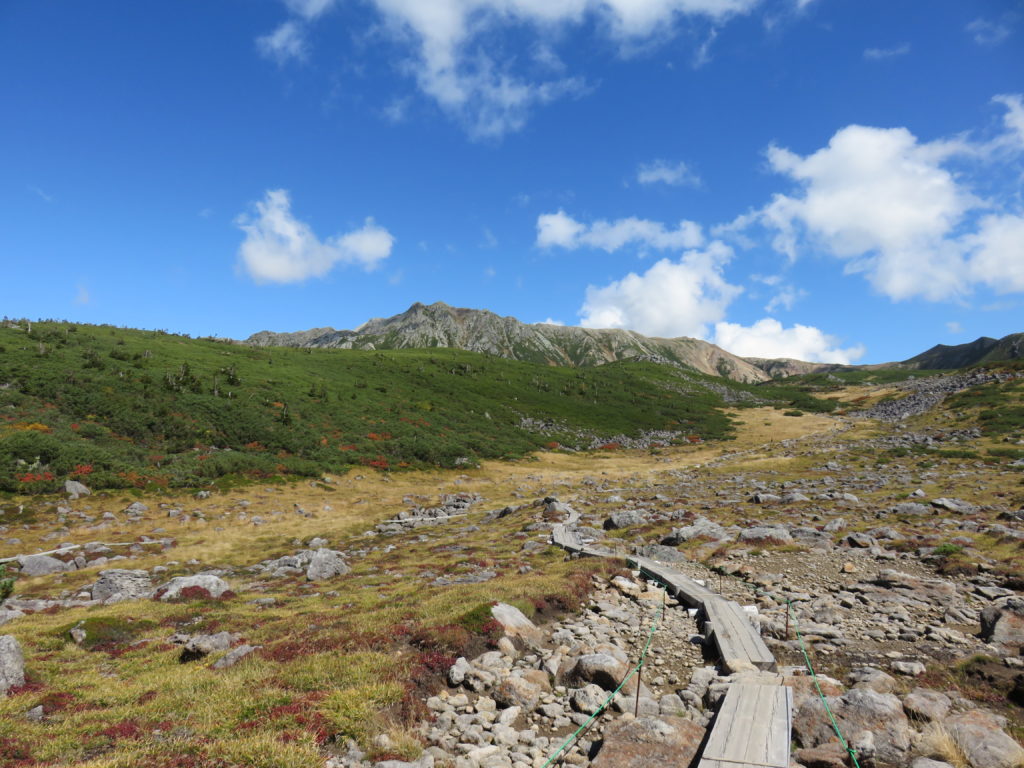 ▼green carpet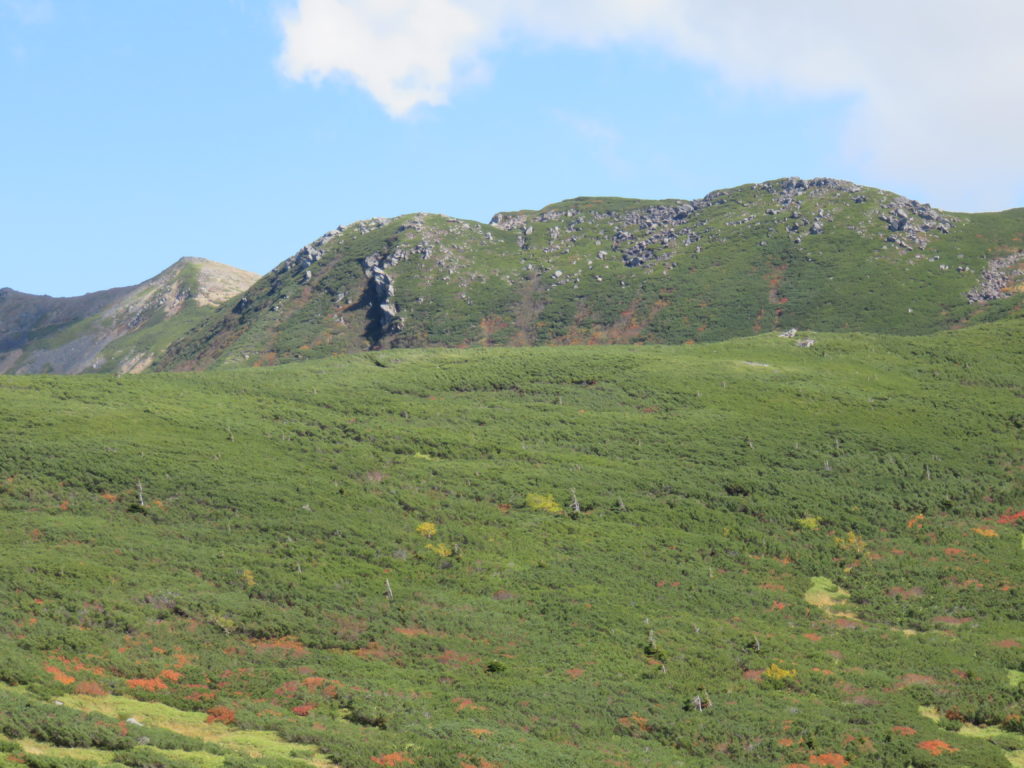 After a stroll, it is best to cook rice early and have a drink while watching the scenery. (17:00)
▼Wonton noodles stitched with egg and soup thinned with eggs and seasoned with soy sauce

▼Primus Gas Cartridge, TRACK MAN Powerful Fire Small Camping Stove, Snow Peak Trek 900 Easy cooking with SCS-008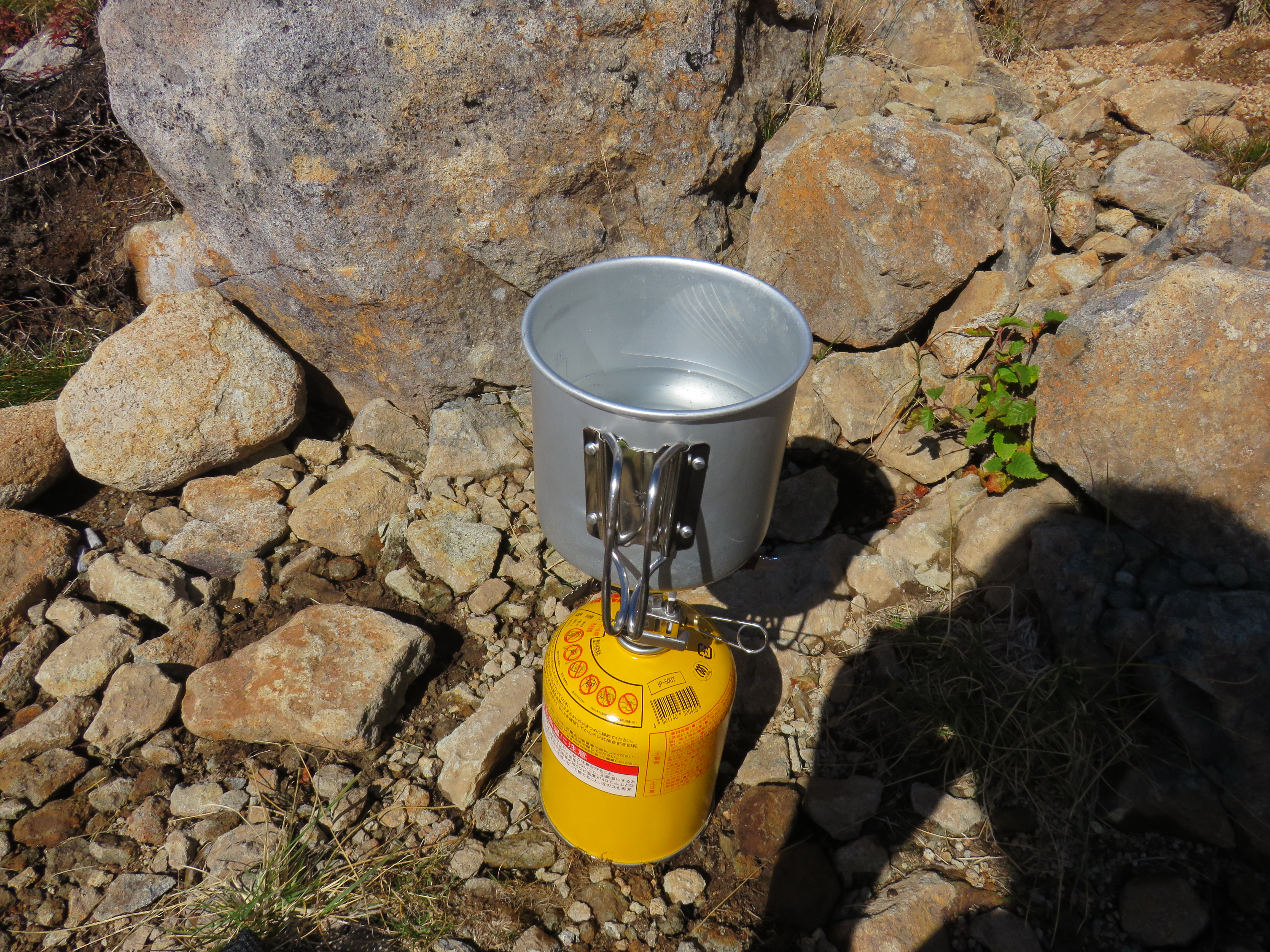 * The water area is located in the tent area, and cold mountain water flows from the hose. Since it was a mountaintop, there was no bacterial source such as animal dung, and I was able to use it for cooking because I was weak and could drink it.
By the way, the tent area of ​​Kumono-daira is far from the mountain cottage, so you have to use the toilet of the tent area at night, but it is crowded + fairly dirty, so if possible use the toilet of the mountain cottage in the evening It is better to keep the water low and not go to the bathroom afterwards.
Also, the night sky is beautiful because there is no light around. If you like photography, you should bring a single-lens reflex camera that can take a beautiful starry sky even if the luggage becomes a little heavy.
You can stay in Kumono-daira for a few days, stroll around the mountains and return to Oritate, or go down from Kumono-daira to Shinhotaka Onsen in Gifu Prefecture.
Below, I will write the way down to the Gifu Prefecture side. A sense of adventure is full, such as crossing the headwaters of the Kurobe River and feeling of security near Mt. Sugorokudake.
- Kumono-daira → Shinhotaka Onsen -
You may want to go to bed early, and depart at Kumono-daira at 5:30 am in the next morning.
The Kumono-daira wooden path will be wet or frozen in the morning dew in the second half of September, so you need to be careful not to fall down. (This is a daytime image, but this is ↓↓↓)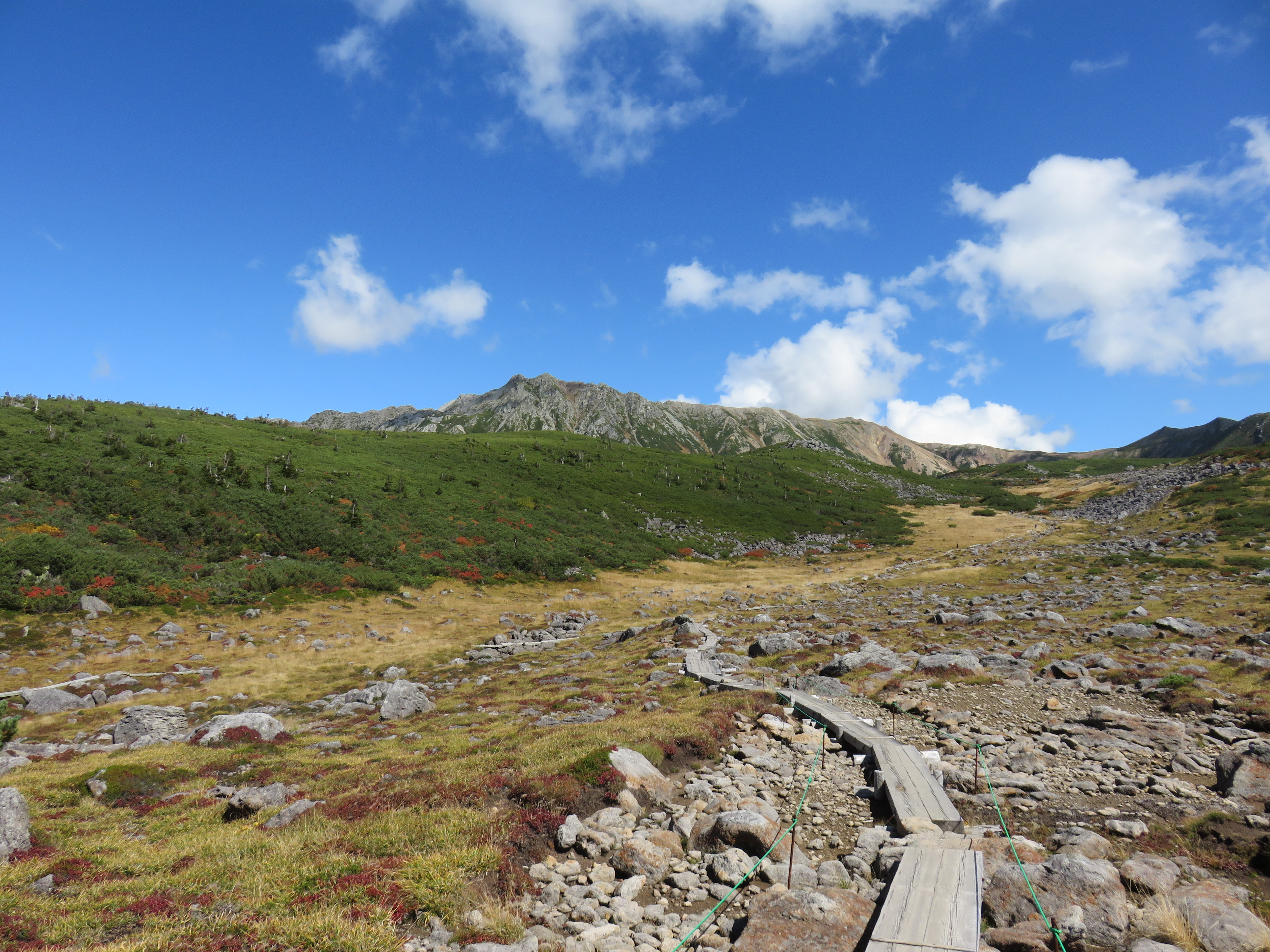 Kumono-daira is called "Navel of Japan", and as its name suggests, it is a slightly protruding plateau. The headwater of the Kurobe River flows between Kumono-daira and Mitsumata-renge, and there is no bridge. (Across the rope) (7:26)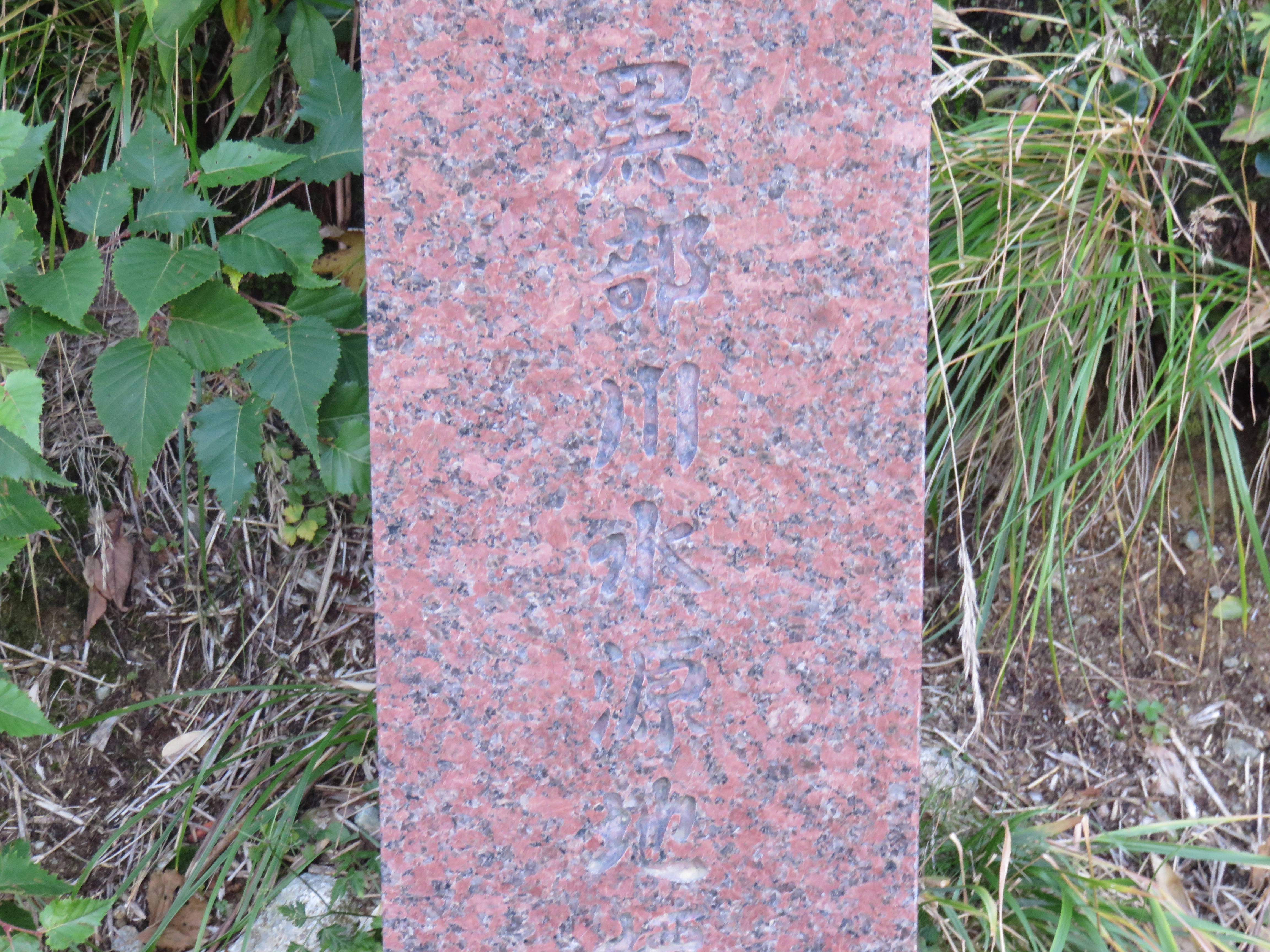 What I want to say is that from Kumono-daira, you must first descend to the headwaters of the Kurobe River and climb up to Mitsumata-renge. Moreover, it is difficult to climb down the slippery gravel in ninety-nine folds and climb.
About two and a half hours after leaving Kumono-daira, we arrive at Mitamata hut. Eating cup ramen at Mimata hut is a way to recover your physical strength so that you don't get tired(8:08)
▼Mitsumata hut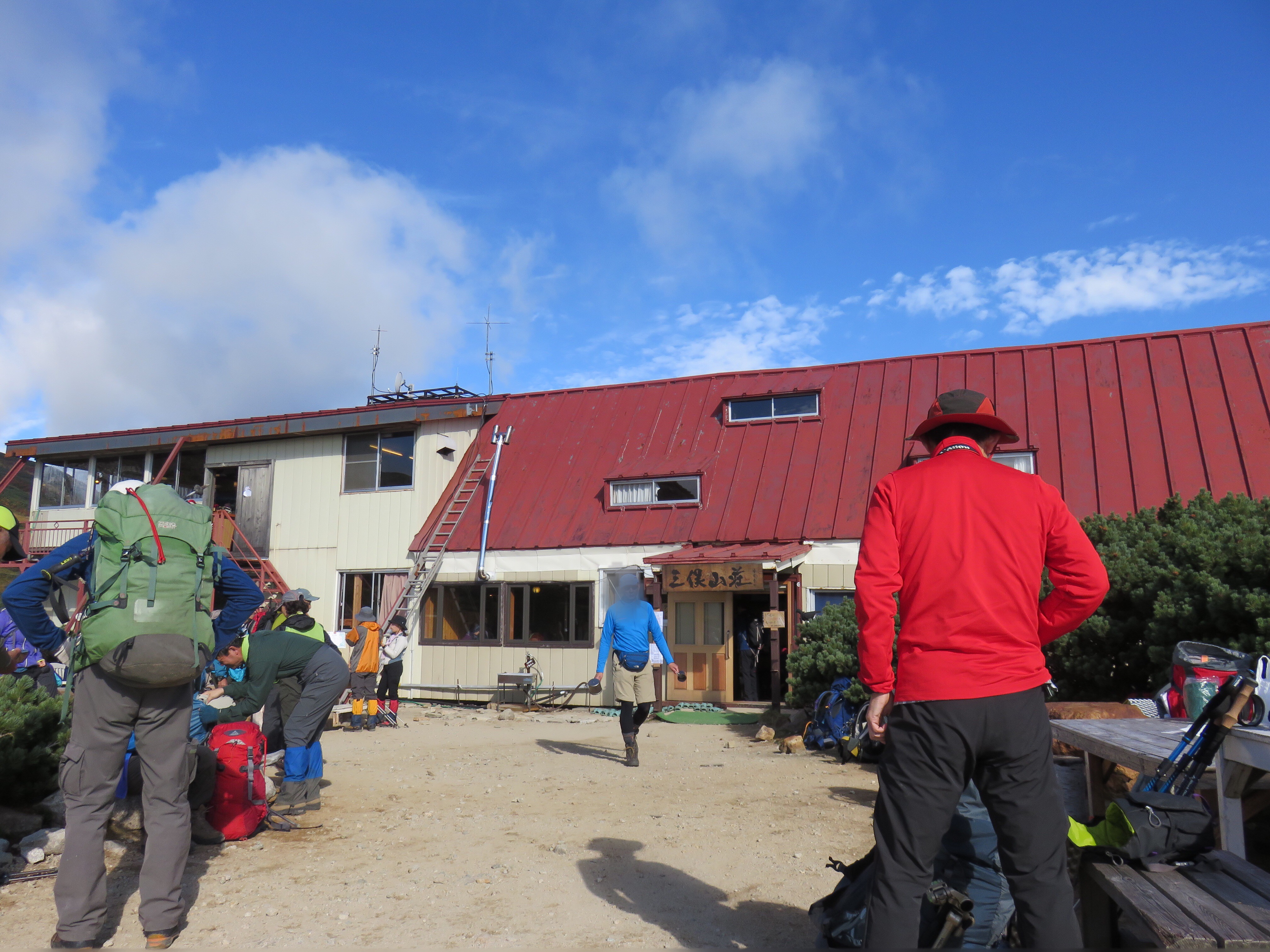 *If you buy something inside, it seems that you will not get angry even if you cook at the outside table. If you have extra ingredients, you may want to cook with reduced weight and cost.
After this, you still have to go from Sugaroku to Kagami-daira to Shinhotaka Onsen, so maintaining your physical strength is important.
From Mitsumata-renge to Sugaroku, there is no intense up-down and there are few dangerous places. (9:19)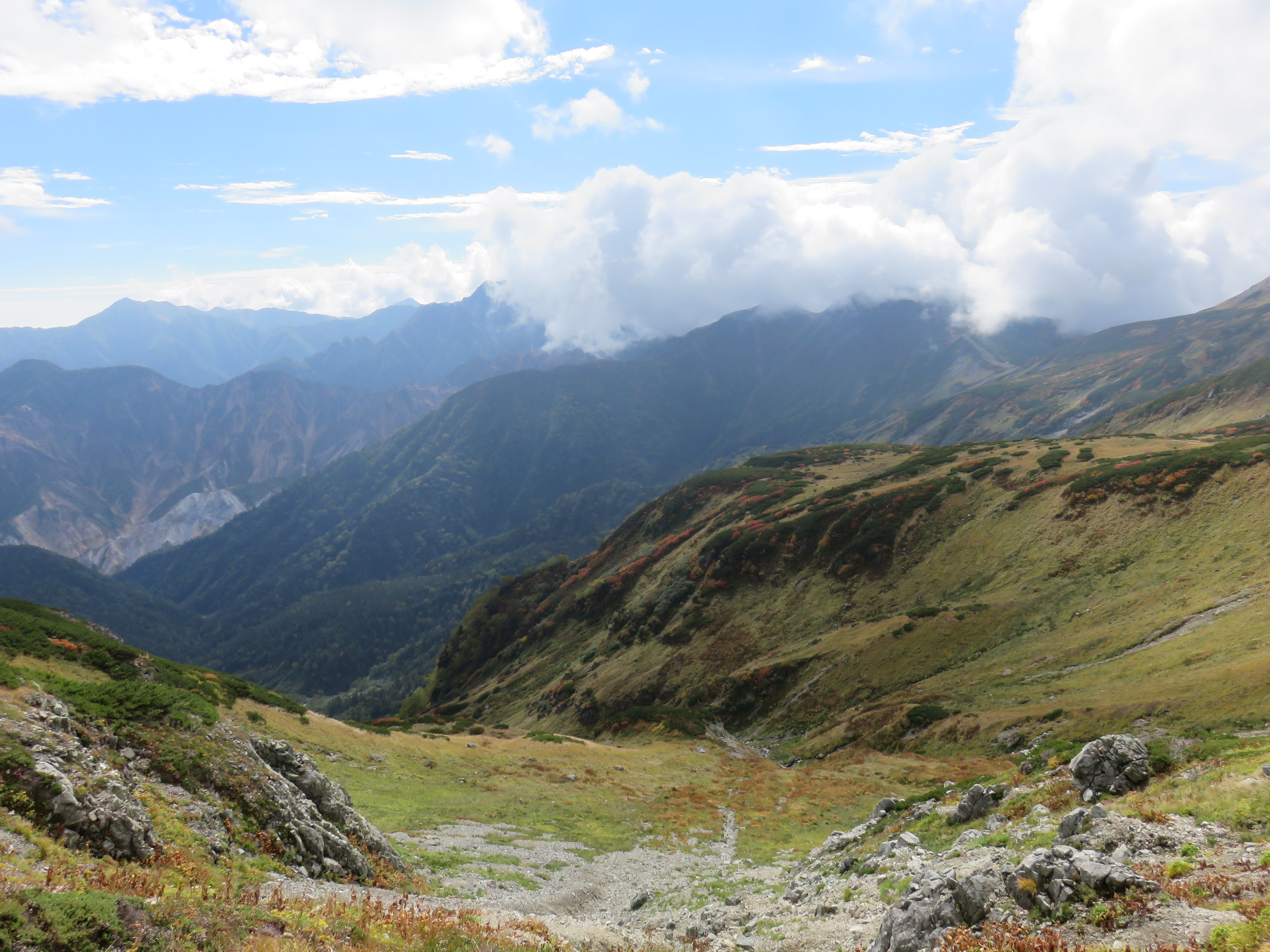 *On the other hand, I thought that going down to Sugoroku hut was sudden and a little dangerous.
It is about two and a half hours from Mitsumata hut to arrive at Sugoroku hut. (10:49) Sugaroku hut is a big hut with well-maintained tents, so you will want to stay.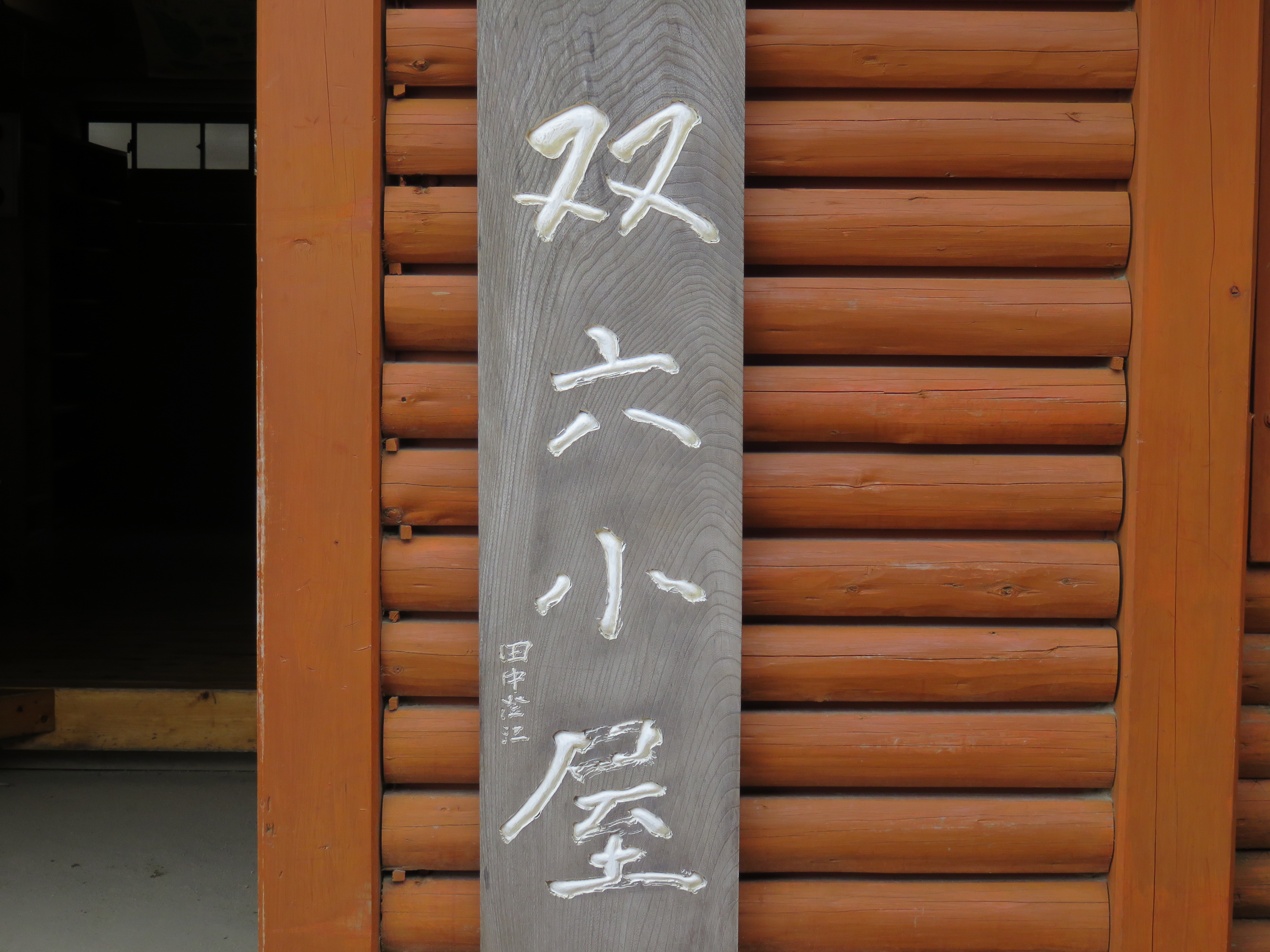 When you leave the Sugoroku hut, the number of hikers increases and the road becomes clean, so you feel that the goal is approaching. If you walk for about two and a half hours, you will arrive at Kagami-daira hut. (Beautiful mountain cottage with wooden deck)
▼Scenery from Kagamihira (Shinhotaka Onsen in the back)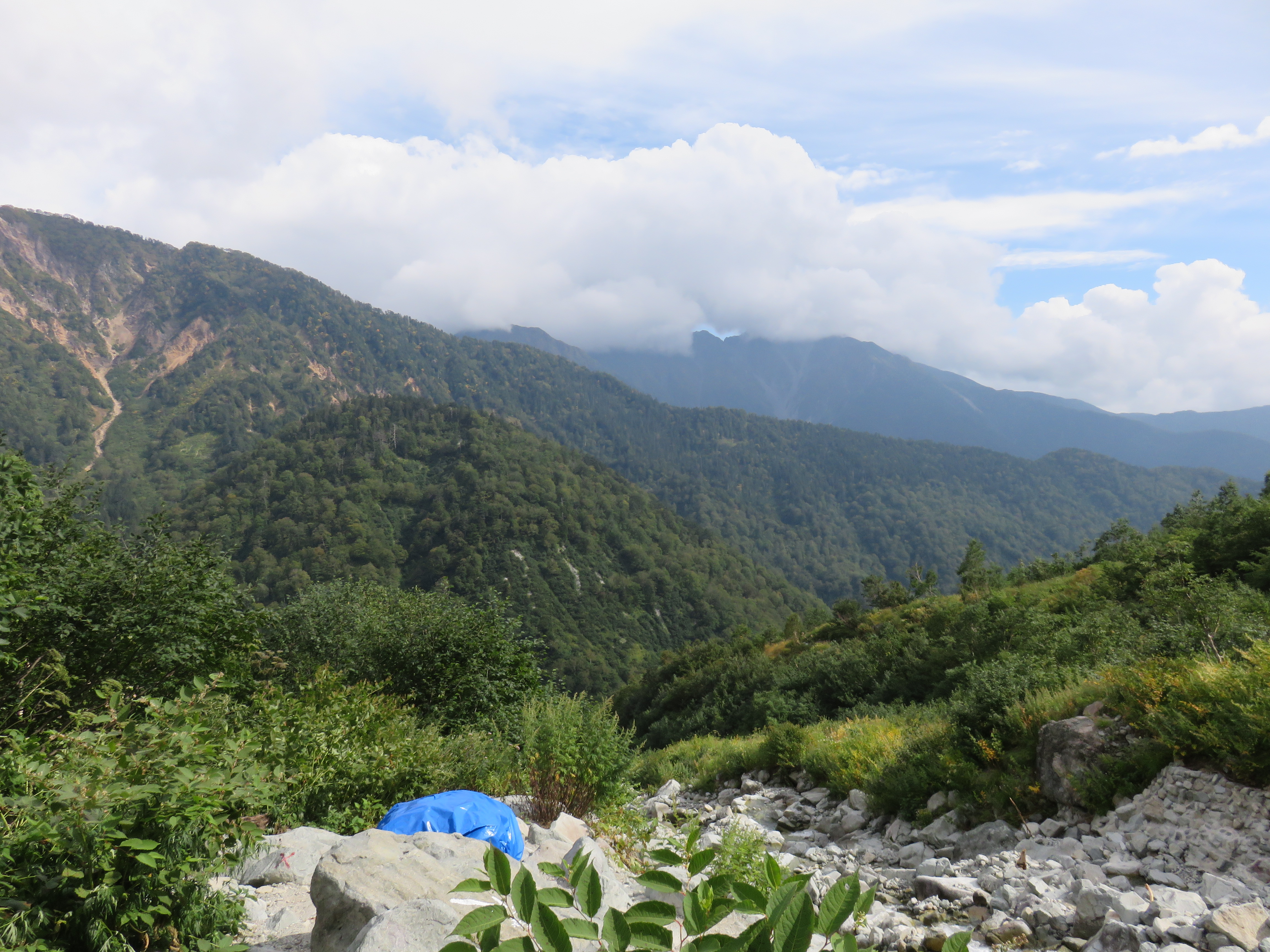 As you come down to Kagami-daira, you will notice that tall trees are increasing and that the altitude is decreasing.
▼On the way, over Shishiudogahara (13:41)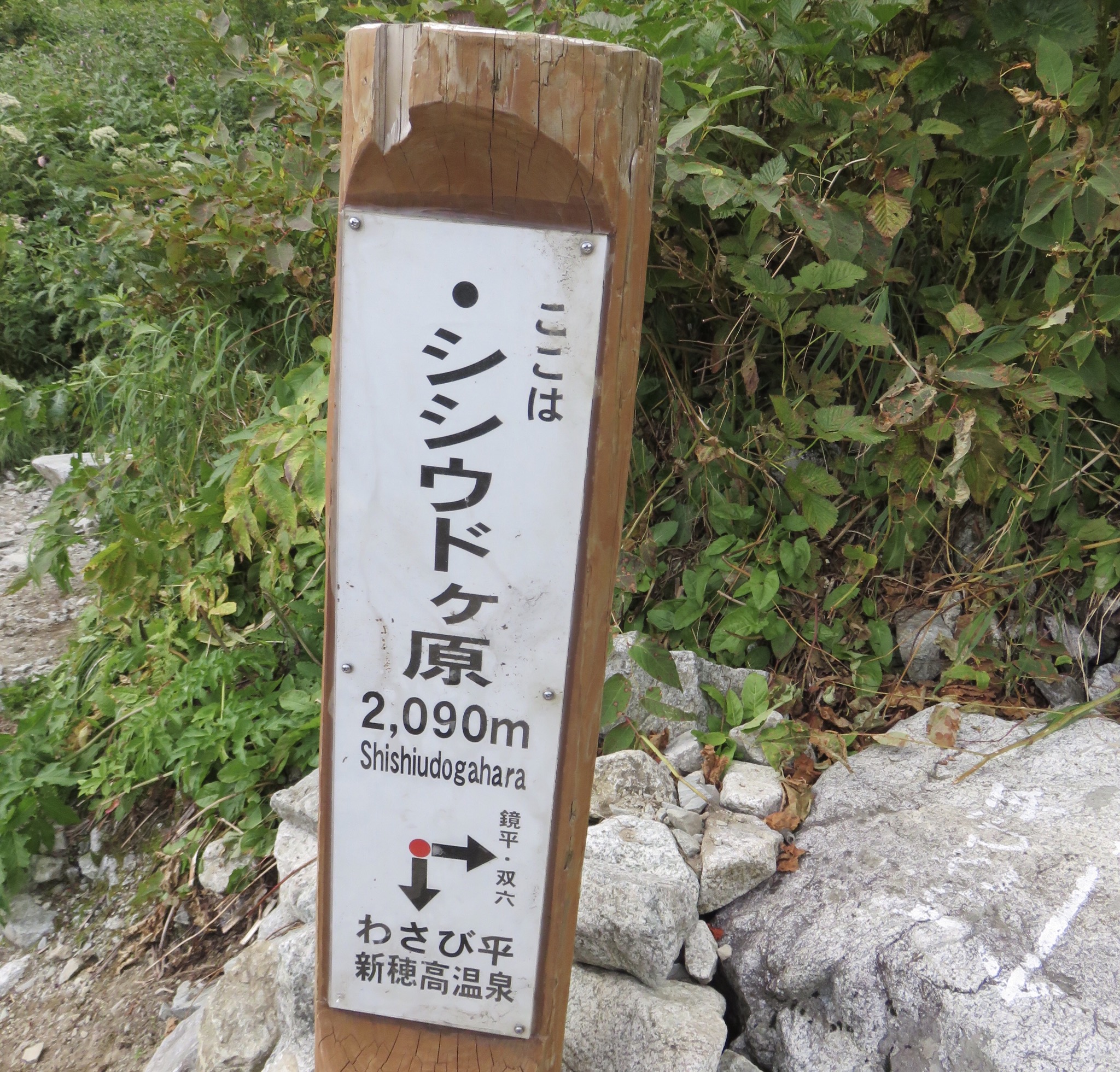 After about an hour's walk, you will arrive at Wasabi-daira hut. (15:12)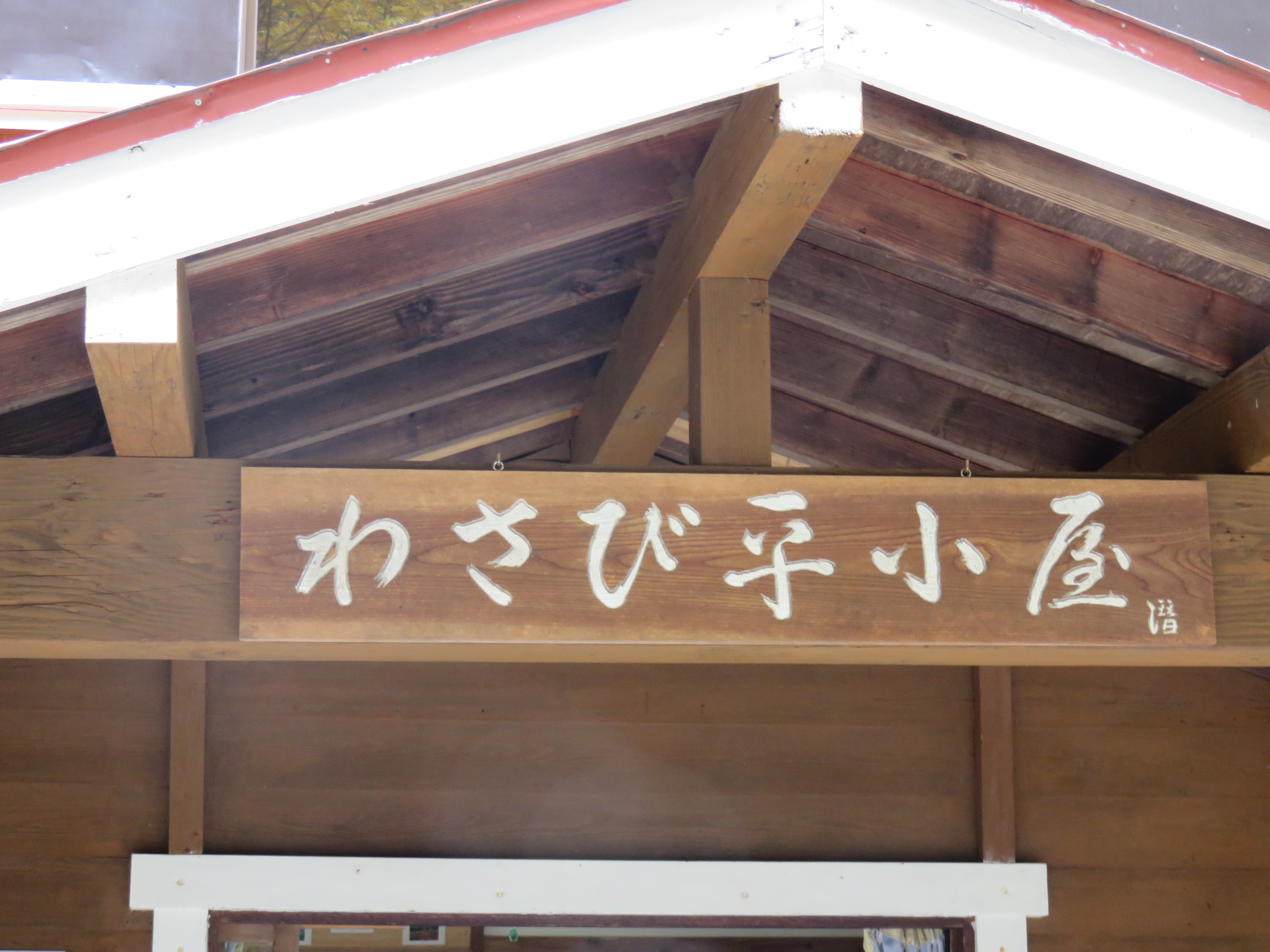 There are paved roads and delicious food, and you can feel the feeling that you have come down to the bottom line at a stretch.
If you walk about 50 minutes from the wasabi-daira hut, you will find Shinhotaka Onsen. (16:08)
▼Signboard of Shinhotaka Onsen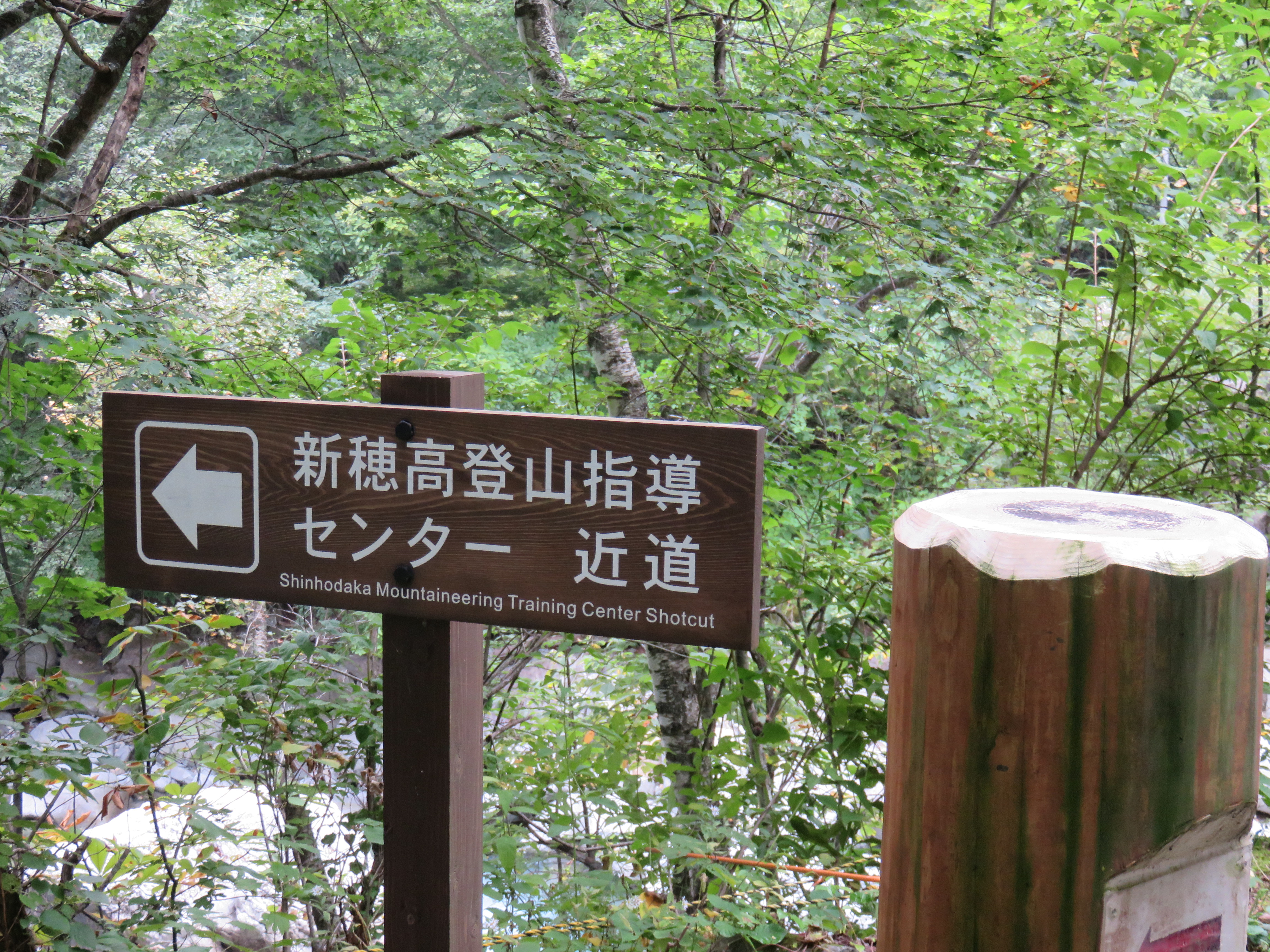 The moment when you can see the goal and feel relieved but painful.
From Shin-Hotaka Onsen → Takayama-Nobi Bus Center → Nagoya → Kansai, the bus departing at 16:55 is the last one, so you need to have time to spare. If you refer to the course time on the way, you will know if you can catch the last bus.
If you haven't taken a bath during these two nights and three days, soak in the hot springs and go home.
This is the best hiking course with good access from Kansai!
My Equipment
The equipment used in this hiking. Oritate in summer → Kumono-daira → Shinhotaka Onsen has no problem so please refer to it.
Action clothes (shoes, backpacks, rain gear)
An indispensable item for day climbing regardless of tent night
● Climbing shoes: Caravan C1-02S
● Zac: Aconcagua Bariloche Bariloche 60L
● Rain gear: Mont-bell Rain dancer Jacket and pants Men's
Bedtime goods
Necessary if you stay in a tent, the mat (below the sleeping bag when you sleep) is a type that can be inflated with air, because it requires less storage space for Zac, convenient, mobile battery has large capacity + LED light, in case of headlight failure What can be substituted
● Tent: Mont-bell tent Stellaridge tent type 1
● Sleeping bag: mont-bell Super Spiral Burrow Bag ♯3
● Mat: Montbell (mont-bell) mat U.L. Comfort system air pad 150
● Headlights: GENTOS (Gentos) Head Wars 999H
● Headlight spare battery: CR2016 lithium battery
● Battery: Lakko mobile battery 24000mAh
Meal goods
Attach an ignition device (stove) to the gas can, put a cooker (pan) on it and light it. A mug is needed to boil coffee and tea. Egg crack prevention may be provided if you are particular about your food. It wasn't broken even if I carried it to Kumomo-daira.
● Water bottle: nalgene (Narugen) wide mouth 1.0L Tritan
● Cooker (pan): Snow peak (snow peak) Trek 900 SCS-008
● Mug: Snow peak Titanium single mug 220ml folding handle
● Ignition device: TRACK MAN strong firepower small camping stove folding camping stove
● Gas: PRIMUS (PRIMS) GAS CARTRIDGE
● Egg crack prevention: Logos (LOGOS) Trek egg holder 84701001
If you want to run vertically but don't have the equipment, you can get free shipping if you buy a little at the online shop of Kojitsu Sanso.