The restaurants listed in tourist magazines and travel guidebooks are often expensive, but are often not delicious.
Locals go to cheap and tasty restaurants on the local network instead of the publicly introduced restaurants.
I grew up in Kyoto and introduces Kyoto gourmet recommended by locals.
A secret place! 5 Recommended Gourmet Spots in Kyoto!
Moan(Cafe)"茂庵"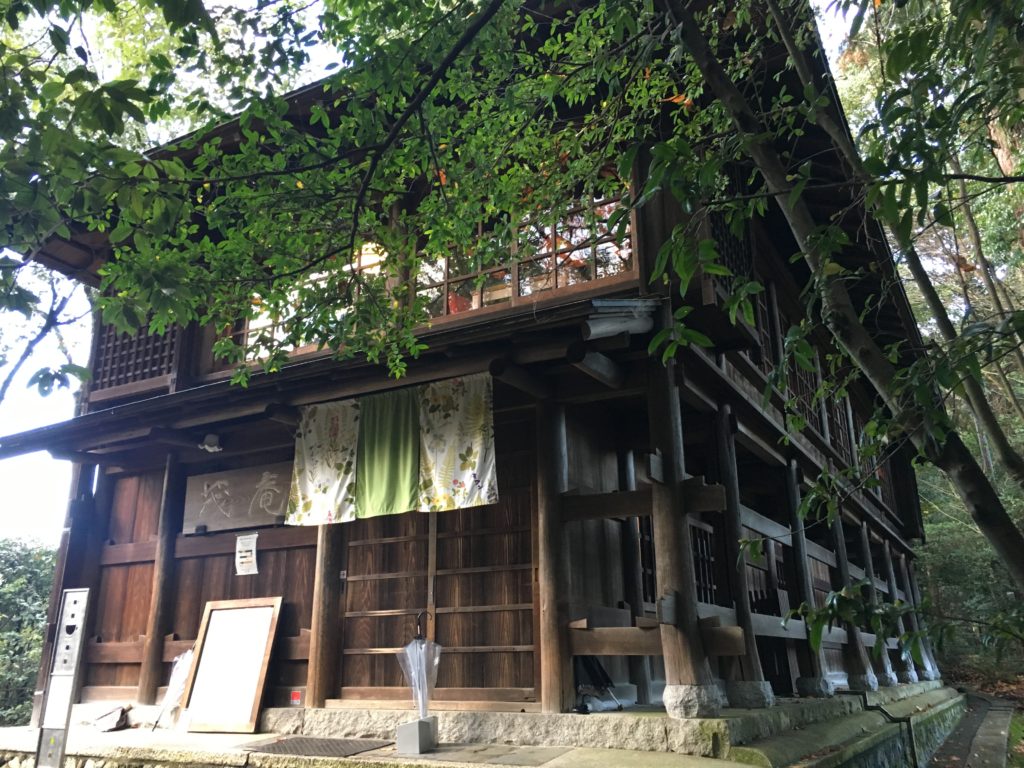 This cafe is located on the top of Mt. Yoshida near Kyoto University. Few people know even the locals, but it is a fashionable and calm atmosphere.
Kyoto has a lot of fashionable cafes.
Moan was really comfortable with few customers in 2015, but I feel like the number of customers is increasing, so I recommend going before it overflows with people.
On the way, the Kyoto-like road continues as shown in the photo below, suitable for dating.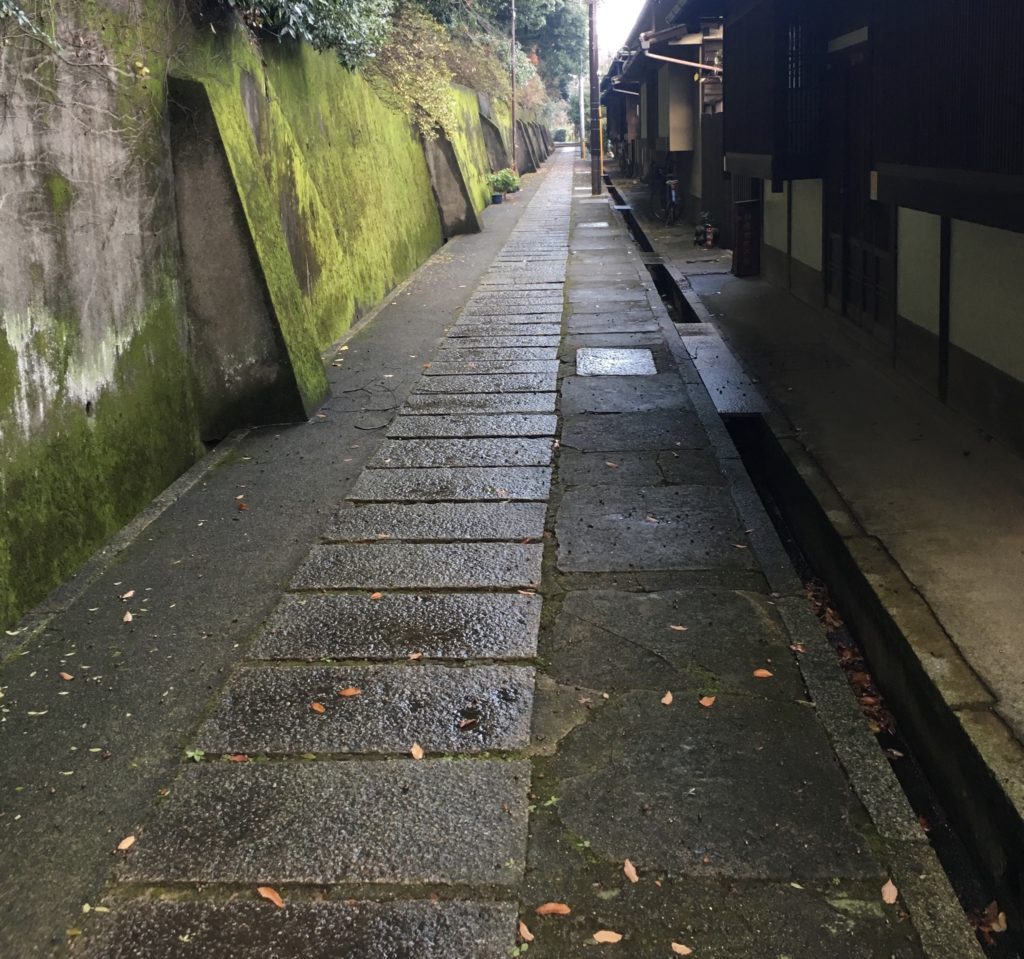 Tokura(hamburger)"とくら"
About half of the locals know, they offer a hamburger full of gravy. I want to eat a hamburger so that the juice does not overflow.
Because the location is not very good, I recommend going by car. The restaurant has a parking lot for 5 cars, and even if it is full,  it will be empty if you wait a little.
When you go by train, it is about 10 minutes on foot from JR Katsurakawa station.
Pizzeria Al Camino"ピッツァリア アル カミーノ"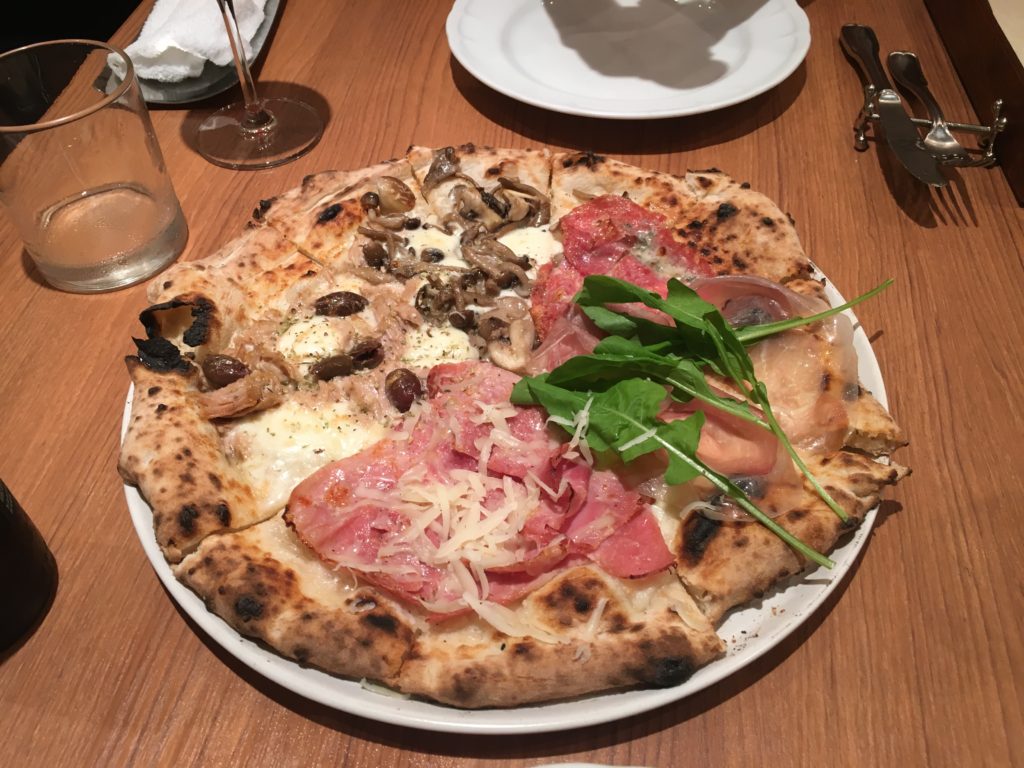 It is a pizza restaurant near Shijo Omiya in Kyoto. It takes a little time to bake because they are baked one by one in a pizza pot.
As you can see from the picture, there is also a service that combines four kinds of pizzas into one pizza, so it is thankful for those who want to eat various pizzas little by little.
The pizza here is really good, if you want to eat pizza, come here. Lunch is very good, appetizer platter and pizza (the above picture is for one person), drinks are from 1600 yen.
Pizzaria Al Camino was introduced to an Italian restaurant by the side of JR Nijo Station called Ca del Viale, where I often go. (It seems to be a sister restaurant)
Kurenai"紅茶ラーメン紅"(tea ramen)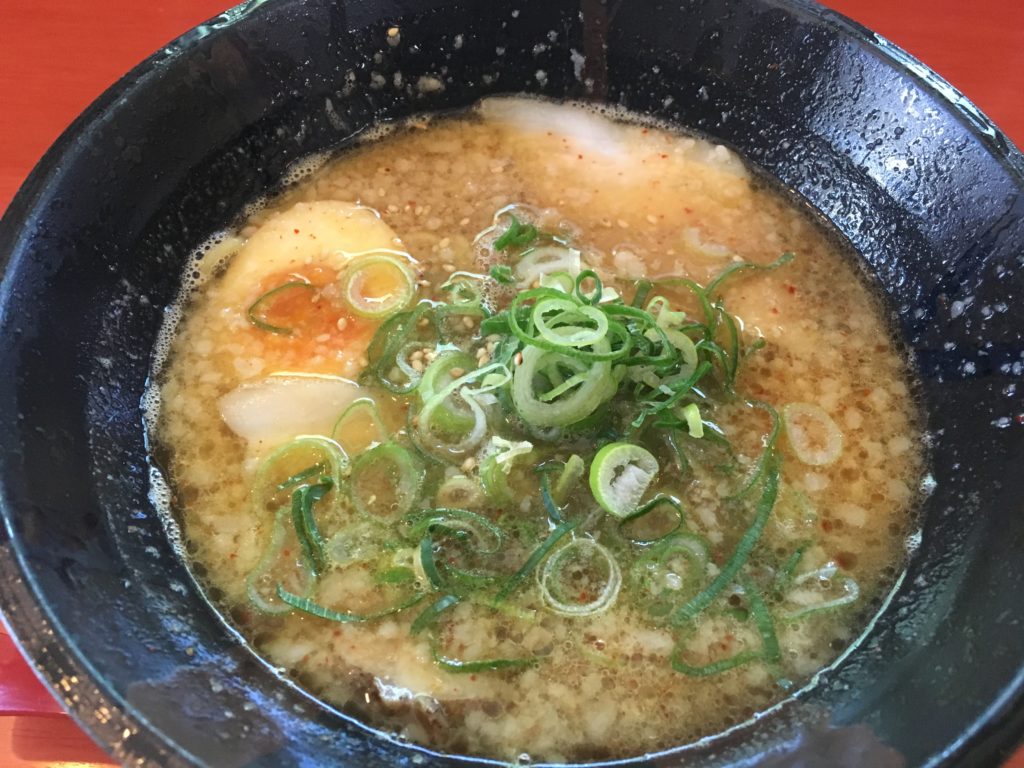 A slightly unusual ramen beside Buddhism University in Kita-ku, Kyoto, where soup contains tea. Of course, the char siu also contains tea and goes well with spicy backfat soy soup. Noodles are egg noodles and go well with soups.
It is a difficult point that access is not good, but it is a ramen shop that you want to visit by all means.
ANA crown plaza hotel(beer garden)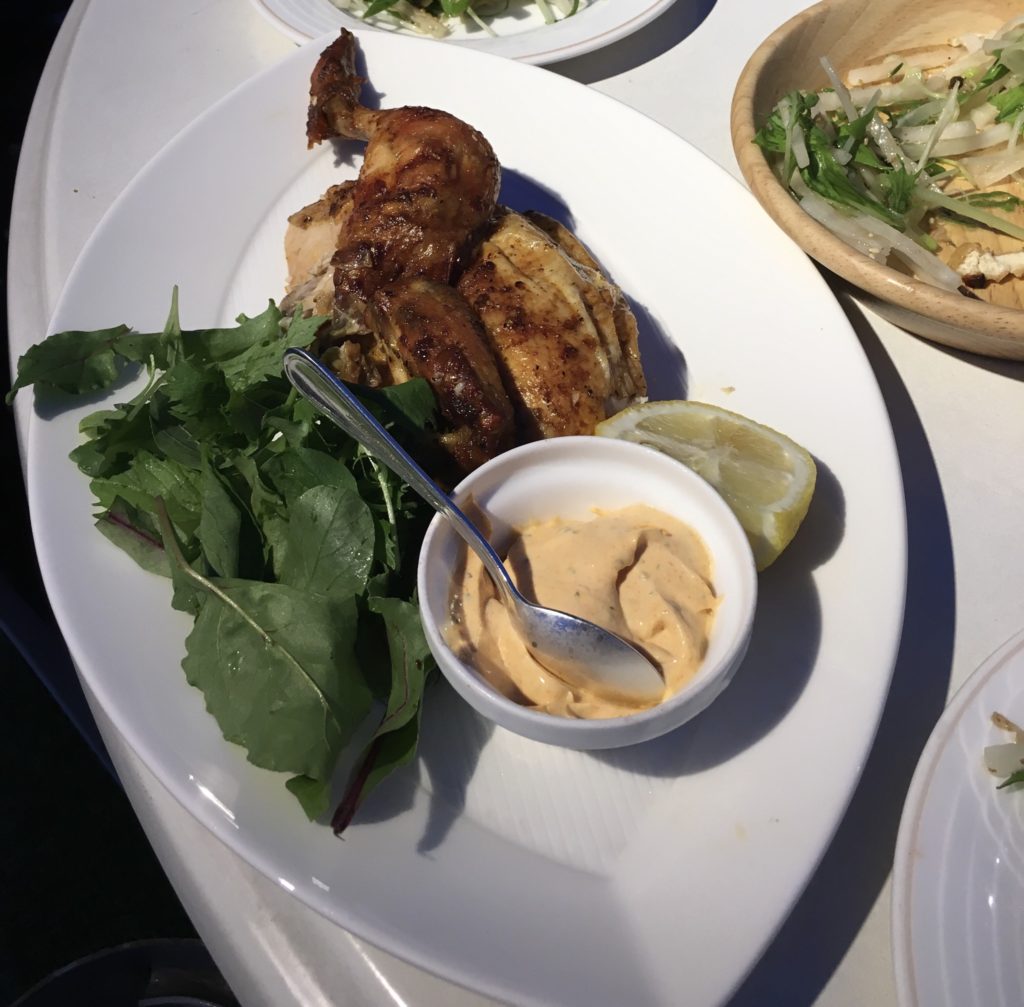 Beer garden held only in summer is the best.
Unlike ordinary beer gardens, the quality of the dishes is very high because it is not an all-you-can-eat but a system where you pay for each item.
Especially recommended menu is tandoori chicken with crisp skin and spices that match.
By the way, if you buy a 10,000 yen ticket at this beer garden, the first floor front desk, you can eat for 11,000 yen and it is advantageous.
The price is about 5,000 to 6,000 yen / person, which is about 2000 yen / person higher than that of an ordinary beer garden.
Also, since the beer garden overlooks Nijo Castle and the scenery is excellent, it is seasonal only, but it is highly recommended for date use.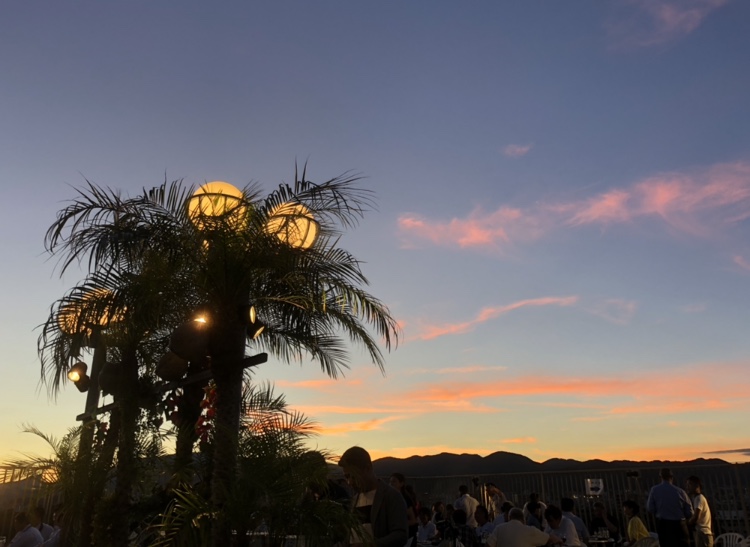 Extra 1:Nonki"乃ん㐂"(izakaya)
It is a izakaya(Japanese-style restaurant) located on Shimeidori near Kitaoji Station in Kyoto. There are few people who know it because it is in the middle of a narrow alley residential area, but there are people who know locals who like izakaya.
There are seasonal dishes and the atmosphere of the restaurant is like a retreat. We mainly serve fresh fish and sake is also delicious.
At first glance, you will not be able to reach without Google Maps or other navigation, so be careful. The location and the complexity of the road made it extra, but if you put it in the restaurant, it's so delicious!
Extra 2:K-ya"K家"(bar)
▼Entrance (insecure)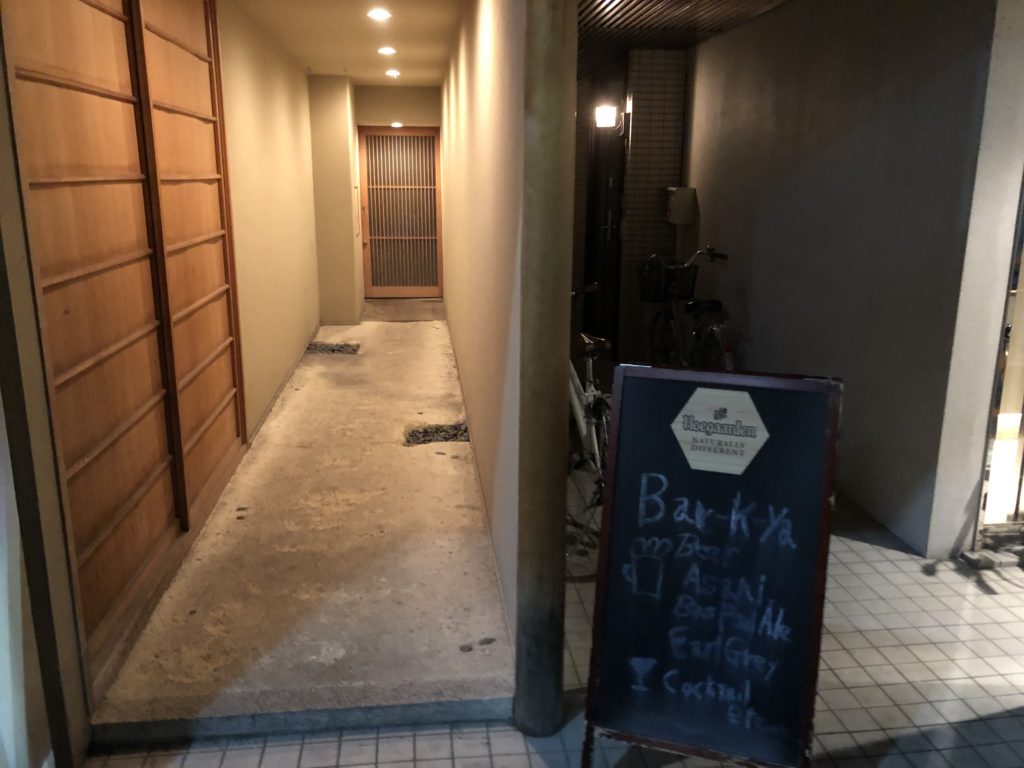 ▼Preview (Japanese taste of remodeled townhouse)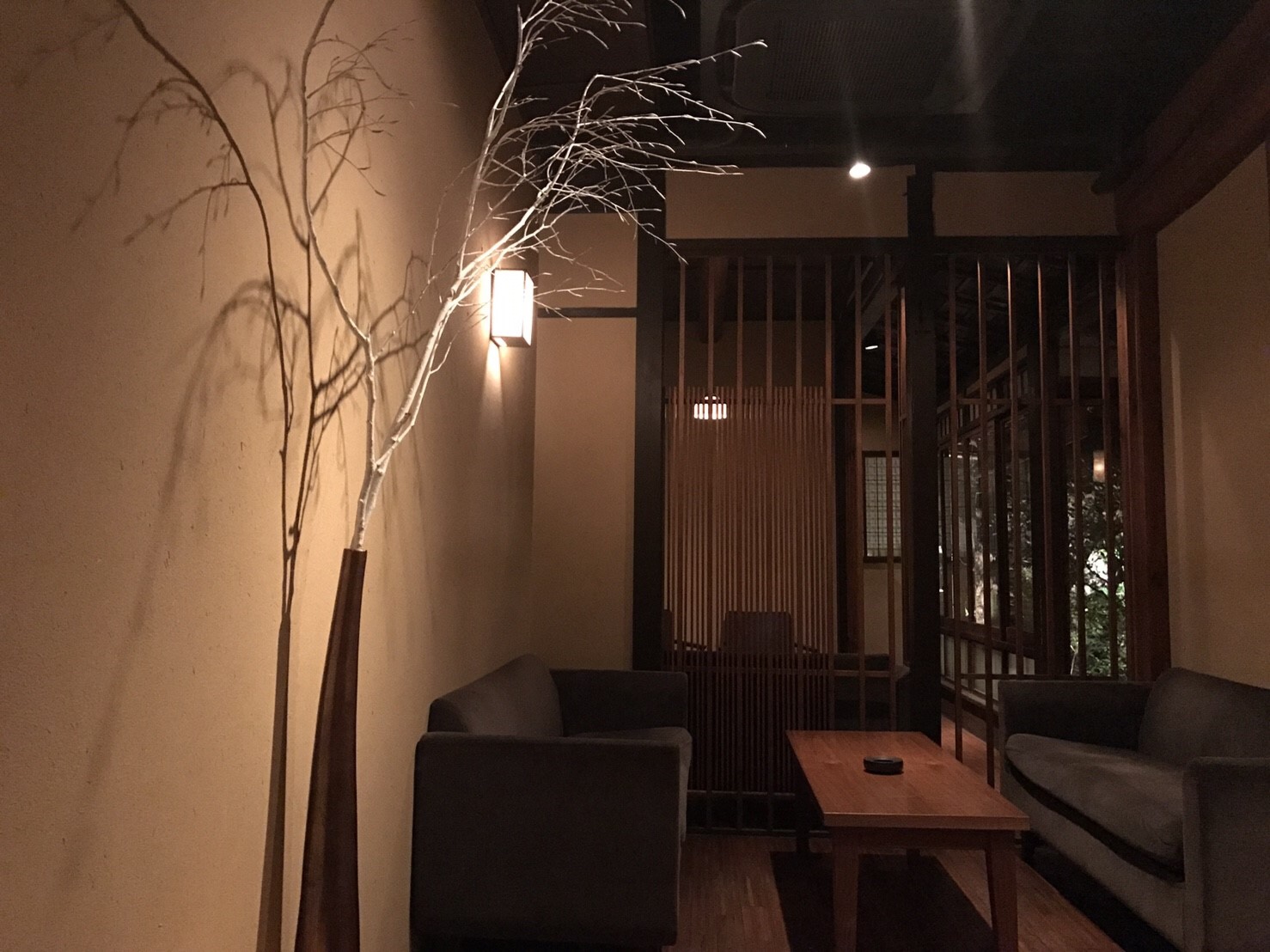 Suitable for dates. It is a bar that has been converted from a townhouse and has a stylish yet relaxing atmosphere.
The price depends on how much you drink, but it is around 4000-6000 yen / person for 2-4 cups. (Including snacks and table charge) I did not feel like a restaurant, so I chose extra, but here is the best bar in Kyoto.
Summary
If you stay in Kyoto, you may want to go there this weekend as well, and I think it's worth going. In summer, the ANA Crown Beer Garden is also recommended as a picture of Nijo Castle!
If you want to find out about an izakaya in Kyoto, a site called Tabelog is useful. English is also supported.