Kyoto is a famous sightseeing spot now and in the past, but there are some gourmet spots that are still unknown.
I'm a local Kyoto, so I'm familiar with gourmet spots.
I am also familiar with gourmets such as izakaya, cafes and ramen, but this time I will introduce a very delicious set meal shop.
The interior of the set restaurant is not beautiful and there are only two types of menus, so it is not fashionable. There is only delicious mackerel stew"Saba-ni".
Imai Shokudo where you can eat a very delicious set meal of mackerel stew

What is a very delicious boiled mackerel set meal
Characteristics of "Saba-ni"
It is a soft-boiled mackerel, making it look like a mackerel without bone. It is a mystery made by soaking mackerel in sauce made by adding for 40 years for 3 days.
The stew is too long, the taste is soaked into the middle and the color no longer has the color of mackerel.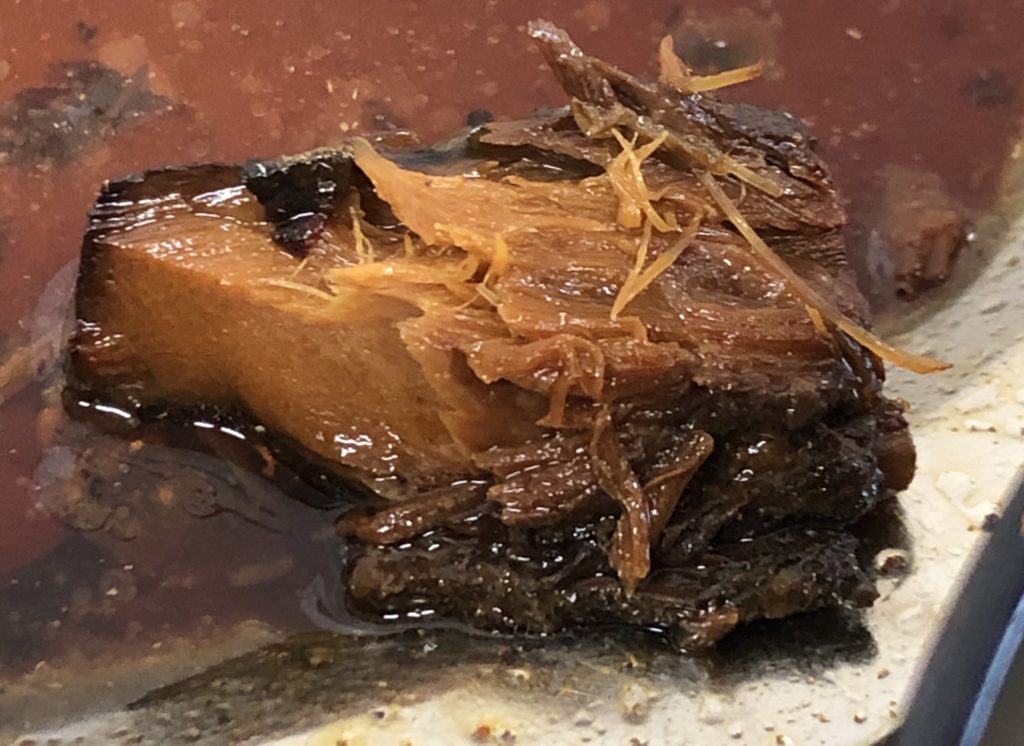 Moreover, it is characterized by being boiled well enough to forget the presence of bones.
After eating, there is no mackerel set meal left on the plate. Not only can you eat up to the bones, but also the rice will probably endlessly go through, though the taste will be soaked with mirin and soy sauce base.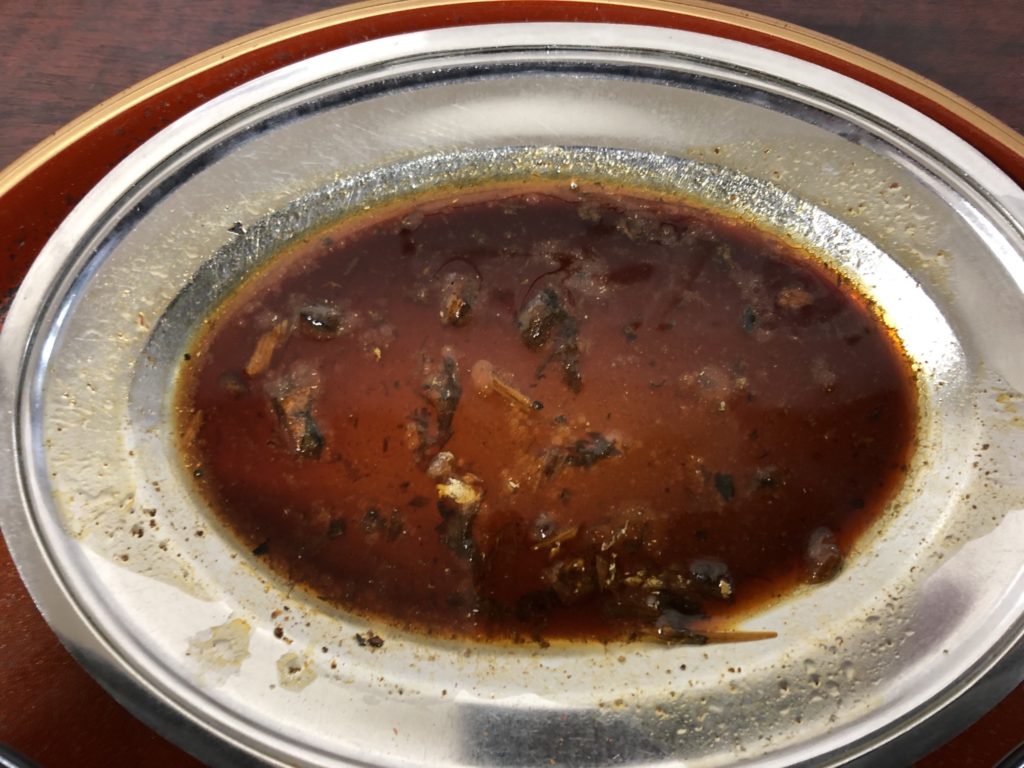 It is a taste that can be made because the mackerel is boiled for 3 days with sauce made by adding for 40 years.
In the Saba-ni set meal, Saba-ni, rice, miso soup, and pickles are included, but there are about 1.5 servings of rice and miso soup that a normal adult male can just fill up.
It is a wonderful set designed so that there is no extra mackerel and no extra rice.
The only pity is that business hours are very short. It is closed on Wednesday and the rest is open from 11:00 to 14:00, so you can eat it only for lunch time.
About Imai canteen"Shokudo"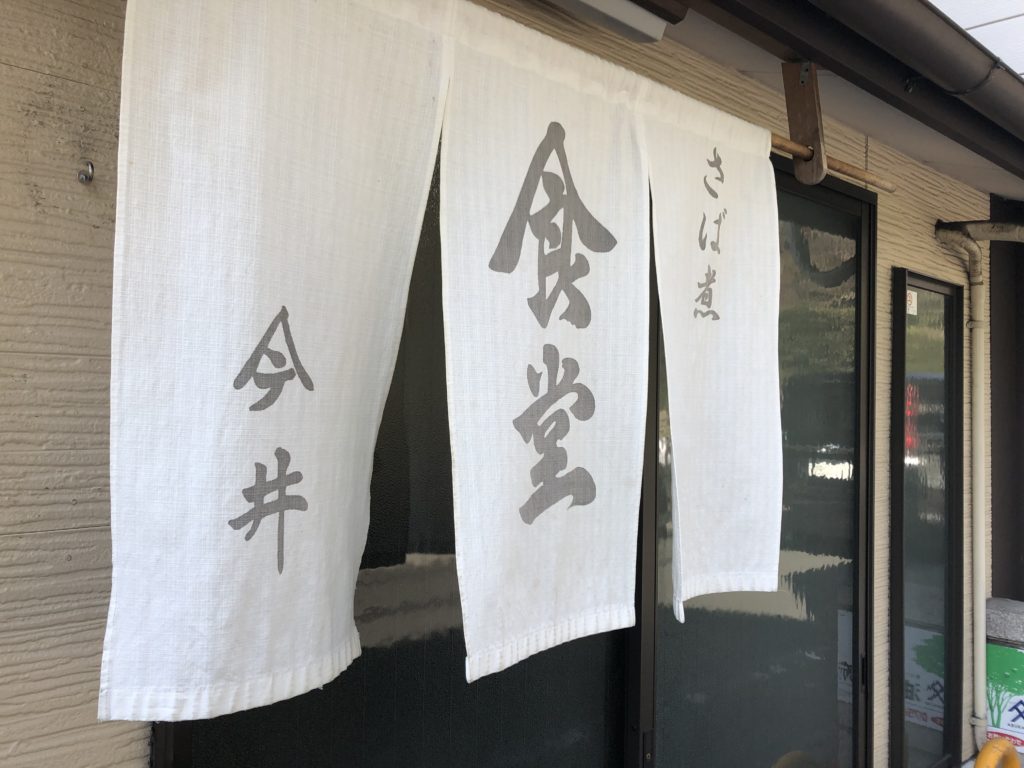 It is a set meal shop near Kamigamo Shrine at the northen end of Kyoto city.
Access is recommended by bus. From Kyoto Station, take bus 9 and get off at Kamigamo Misonobashi. For bus 46, get off in front of Kamigamo Shrine.
It used to be a udon shop, but since the establishment of Kyoto Sangyo University nearby, it seems that they started a set meal of boiled mackerel about 40 years ago.
Although it was renovated a few years ago, it is a nice that retains the atmosphere of a traditional set-up restaurant. Making only counter seats is like a set meal shop and it feels good.
It is the shop where the former Yakult Furuta also went. Now, many professional baseball players often go the shop. Signed colored paper is displayed in the store ↓↓↓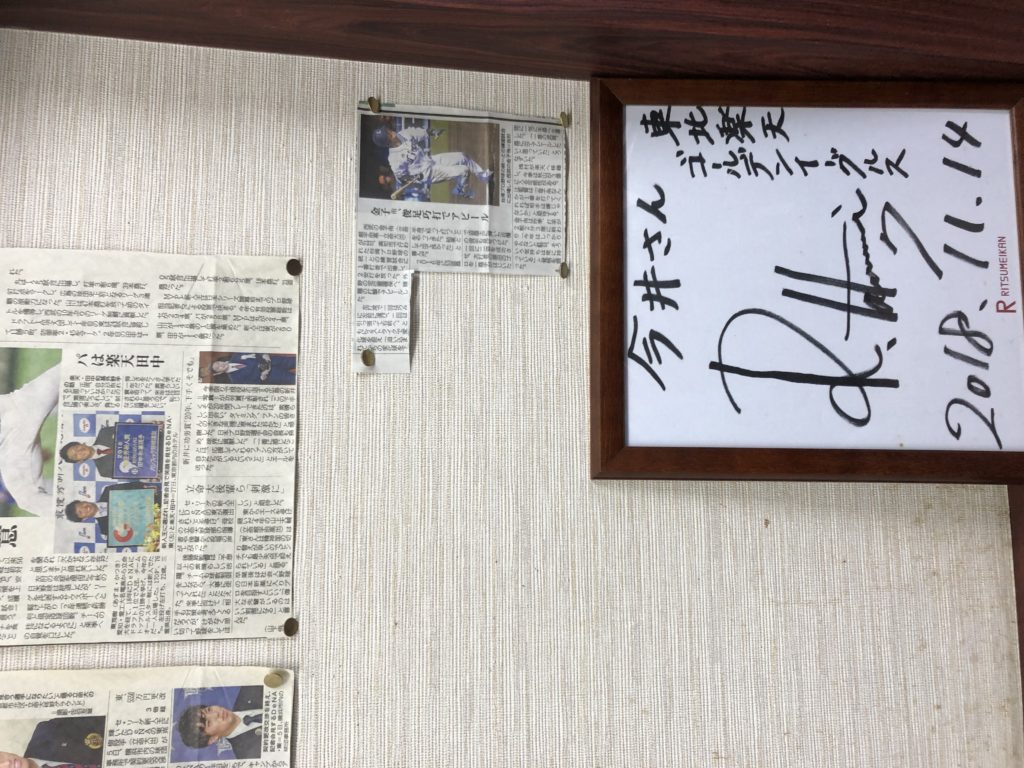 By the way, you can take out the mackerel with the take-out menu, but in the case of take-out, you need to wait in the same line as the person who eats inside.

Although I has been going to this shop since high school, it is important to note that some people are angry because they don't know that some takeaways must be lined up.

[A little help] I'm looking for a restaurant in Kyoto, would you recommend another? If you contact us from the comment section or the inquiry form, limited the first five people, we will introduce it. The genre does not matter, but French is not that detailed.