I went to Higashiyama in kyoto with my wife because there was a famous parfait in Kyoto.
It is a shop that is located near Chion-in Temple and is famous for kinako, a Japanese sweets shop.
* If you are going from Kyoto Station, you can get off the bus at No. 37 and get off at Sanjo Keihan. By subway from Kyoto station, transfer to the Tozai Line at Karasuma Oike and get off at Higashiyama.
It's a Japanese cake!Kisshokaryo parfait recommended for dates
What's Kisshokaryo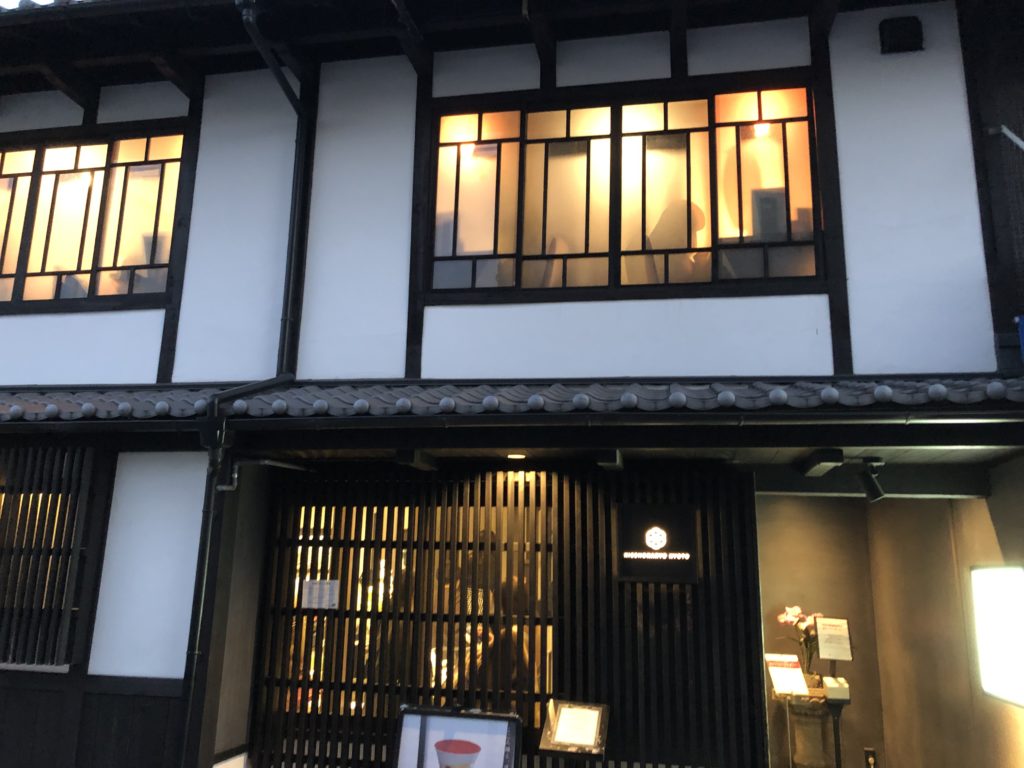 "Kissokaryo" is opened in Kyoto by a restaurant management company in Osaka.
You can only eat parfait in Kissokaryo in Kyoto. There are two stores in Kyoto, one is the main store in Higashiyama, and the other is a branch store between Shijo Kawaramachi and Karasuma. (Shijo store just opened on December 19, 2018)
This is my first visit, so I visited the main store!
Strawberry parfait in Kisshokaryo
This shop is famous for "Kinako"(soybean flour), so of course there are Kinako parfaits, but strawberry parfaits are served only in the spring.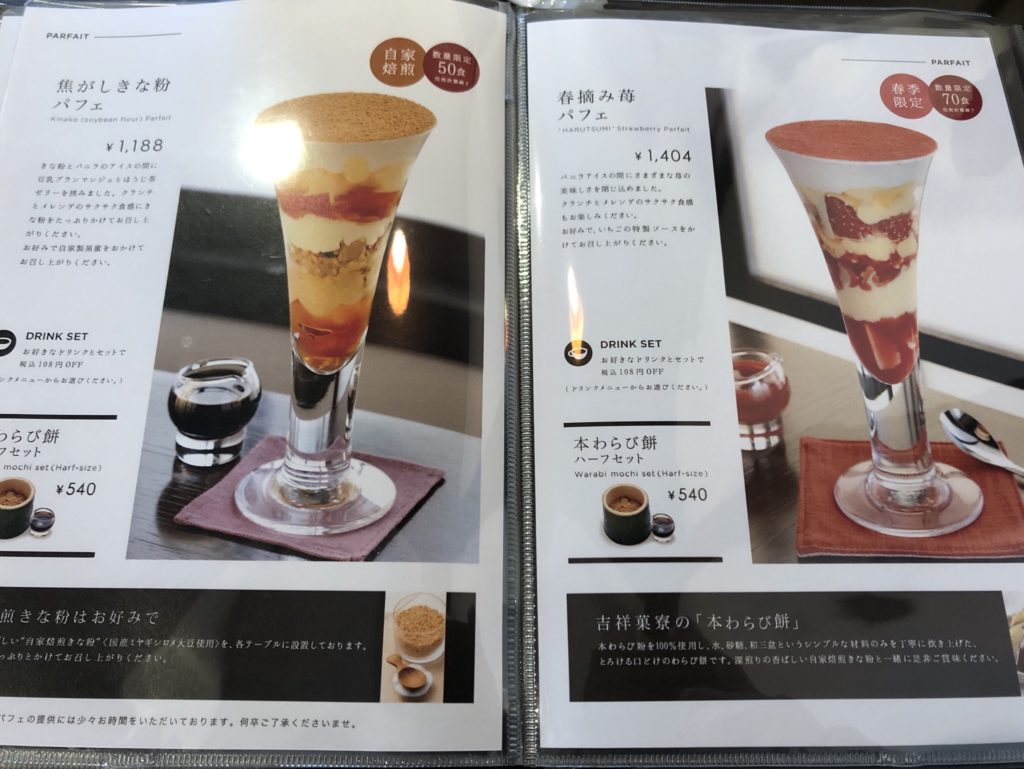 Burning soybean powder parfait and spring-picked strawberry parfait are also available in limited quantities of 50 and 70 meals a day, respectively. The price is quite large and it costs over 1000 yen even though it is parfait.
The red powder on the parfait is a freeze-dried strawberry flour, below which is a layer of crunch and meringue.
Divide with a spoon, mix with parfait and eat with a garnished strawberry sauce to your liking.
It is a seasonal spring-picked strawberry parfait, it is so delicious. but in the case of the parfait is too sweet, there is a box of Kinako on the table (free, unlimited).
When applied it to strawberry parfait, the sweetness is reduced, and the fragrance of kinako and strawberry match to make it even more delicious.
Precautions when visiting
After reading this article, you have come to want to go to Kisshokaryo! If you think of it, I am glad. However, there is one extra note.

Go for it punctually!

As is often the case with a popular store, you can wait without lining up by a system to issue a reservation ticket. But if you delay 30 minutes from the telephone calling that the seat is vacant, you will be refused entry, And it's really with the actual situation. Please note that it is within 30 minutes after the call from the store arrives!

I saw the 3 women who delay 30 minutes were returned… After that, some people were returned while I was waiting.

You can tell the approximate order up to your turn by reading the QR code of the reservation ticket, but it will be off for about 10 minutes with the actual situation. Please note that it is within 30 minutes after the call from the store arrives!

Please keep your time and make a good date.

[help you] If you are looking for a café in Kyoto, and  want to tell you my recommendations, if you contact us through the comment section or the inquiry form, I will introduce the first five people only.