Nagano Prefecture has good access from the Kanto area, but access from the Kansai area is slightly better than in summer! (Always fly to Matsumoto Airport)
There are many places to eat in Nagano such as the Matsumoto Museum of Art with exhibits of the Northern Alps, Karuizawa, Yayoi Kusama, Shinshu Soba and Wasabi.
"I know that!" There are always Nagano you don't know. Even if you think of the Northern Alps = mountain climbing, there is actually no such thing, you can play without mountain climbing at Kamikochi, the starting point of the Northern Alps, or even there is an imperial hotel in the world.
The Nagano Tourism Convention Bureau introduces the latest information on Nagano, secret sightseeing spots, and gourmet food.
There are also deals, so check it out if you plan your trip! (Press the image of Myojin Pond in the Northern Alps to see information on the Nagano Sightseeing Convention Bureau)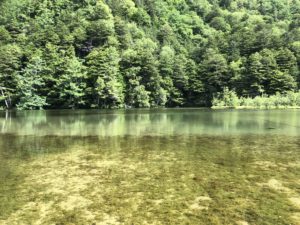 ●Nationwide version of the article from the tabisupo homepage