Kochi is home to Japan's three major disappointing attractions: Harimayabashi, Hirome Market, Kochi Castle, and Katsurahama. "Yosakoi," which is now a national ward for adult teams, college clubs and clubs, also holds a big tournament in Kochi City during the Bon Festival season.
In recent years, the word inbound has been heard more often, but Kochi has been the country with the highest growth in money spent per tourist over the past three years (2015 → 2017). In Kochi Daimaru, a shopping district in Kochi Prefecture, sales are steadily increasing every year with games. In fact, Yubon, who goes to Kochi about three times a year, experiences the development of Kochi. We return to GW, Obon and Kochi during the New Year holidays, but new buildings are being made one after another, and the number of shops that are open late at night is increasing. This time, I will introduce the charm of Kochi city, the center of Kochi.
It's like tropical! Kochi sightseeing summary!
Hirome Market(Many restaurant)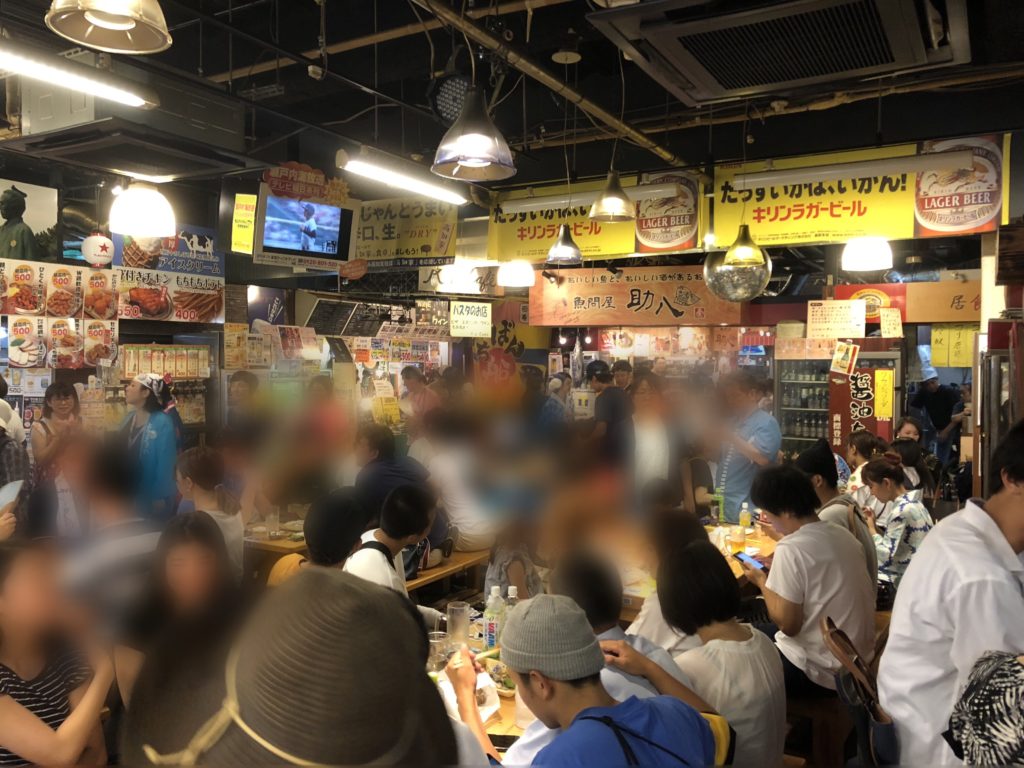 When you arrive in Kochi, let's go first, Hirome Market! Why the first, because you want to go again during your stay. . . Just before you return, you will regret not wanting to come again.
Hirome Market is full of weekdays and holidays, so it is better to go to lunch before lunch or dinner before 18:00 to secure a seat. Otherwise you will have to look for a seat and wander around. By the way, there are many tables and chairs in the square at Hirome Market, but there are also tables and chairs in the seats in the shop.
In the open space, you can store food and drinks at any store, but you can only store what you buy at the store. This is because the inside of the store is treated as the site of the store. Once you've successfully secured your seat, the next step is to shop for food and alcohol. The shops are lined up and the shops are lined up, so I don't know which ones are recommended, so I will introduce the shops recommended by locals.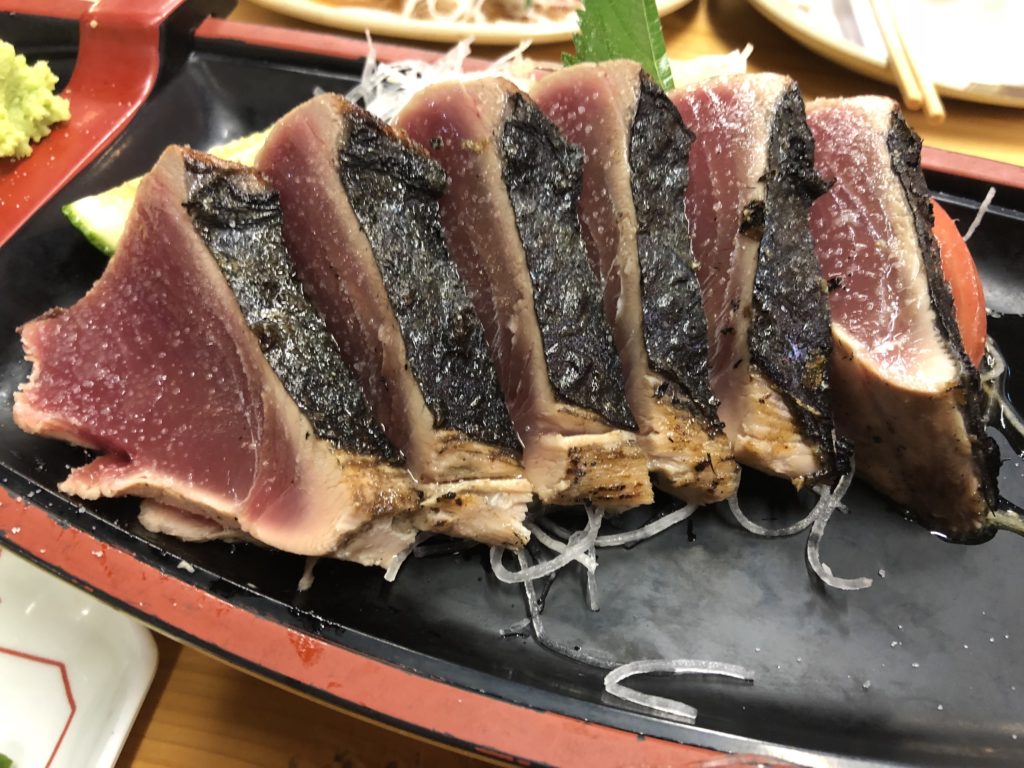 When you come to Kochi and don't eat bonito tataki, it's no longer a sin, a gem you definitely want to eat. I thought it was for tourists, but that wasn't the case, and the locals also ate Morimori. If you want to eat bonito tataki at Hirome market, we recommend the following 3 stores.
The photo is a salted bonito tataki from Yairotei. It is a shop that says, "I'm confident with the best bonito tataki in Kochi." I ate bonito tataki at various shops in Hirome market, but the above three shops are recommended.
Hirome-Age(Fried chicken)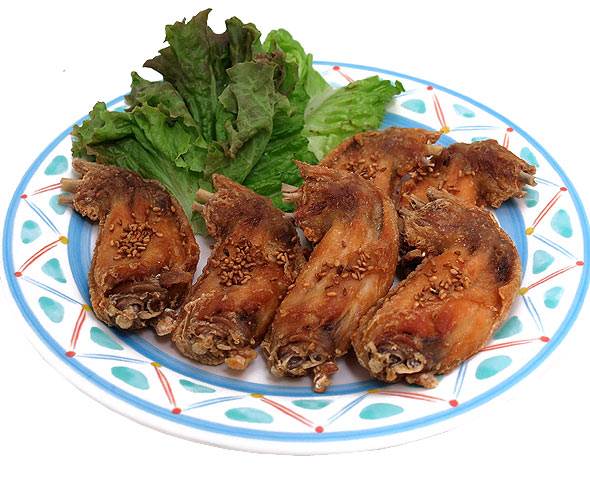 出典:よさこいネットHP:https://www.attaka.or.jp/
"Hirome deep-fried" with sesame seeds on wings with secret sauce. In Hirome market, you will almost always drink alcohol, so the pungency is perfect for a drink. (The name of the shop is also fried)
Gyoza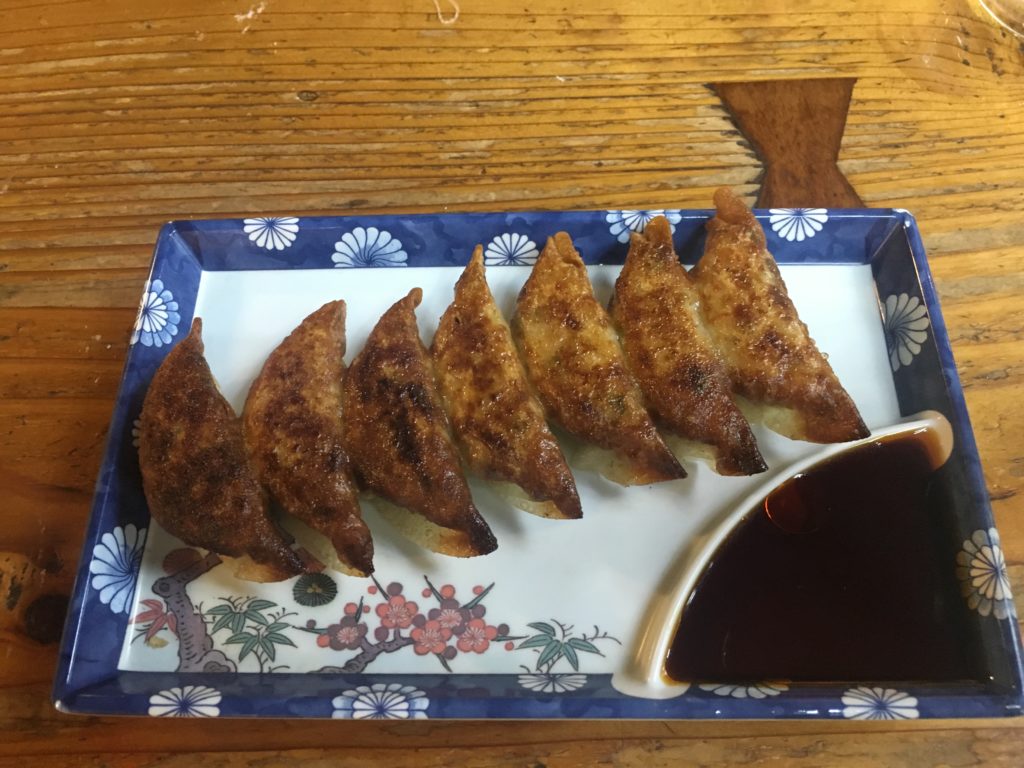 Beer set of "Kochi specialty stall gyoza" is recommended! The crisp outside and the juicy gyoza inside are popular not only with tourists but also with locals.
Harimaya Bridge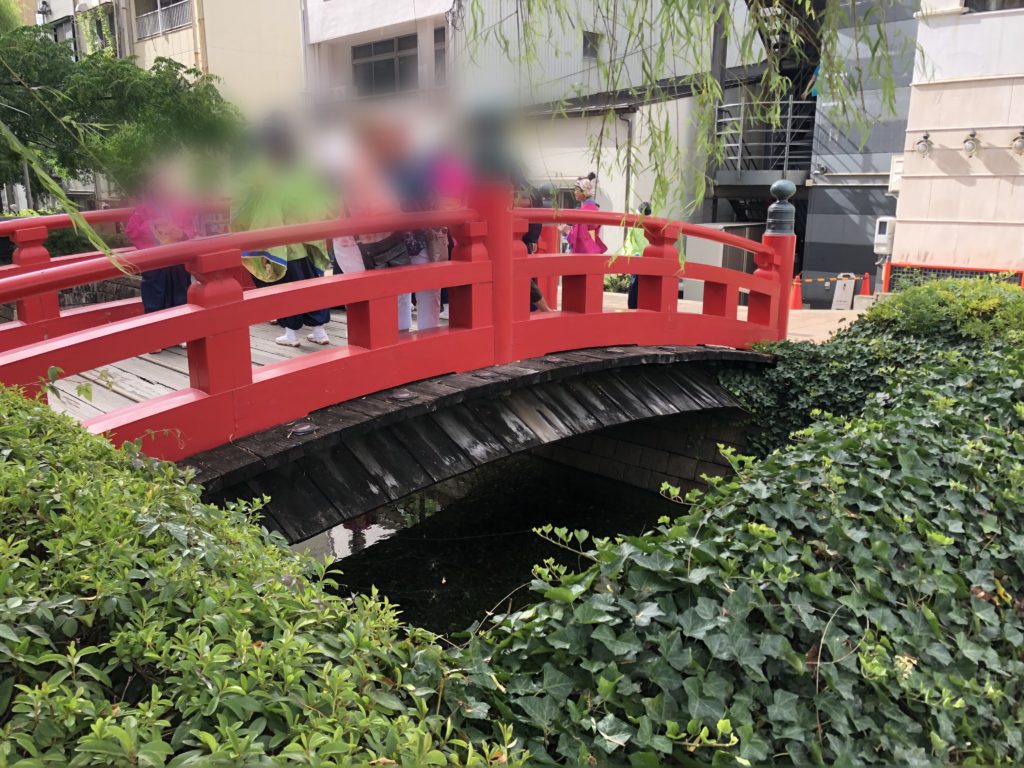 It's really disappointing to say that it is one of Japan's three major disappointments sightseeing spots. Or rather, if you haven't been informed, it's a level you can pass. But once you look at it, there is no loss, please be disappointed!
"Large" Tsutaya Bookstore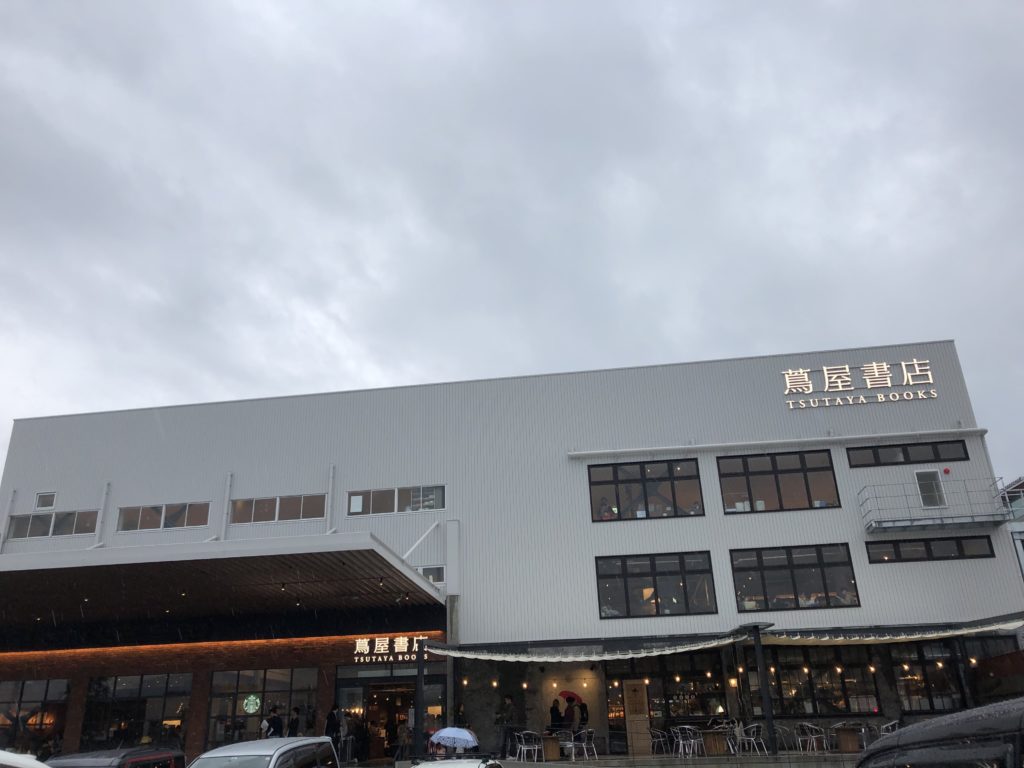 A very large Tsutaya bookstore is now in Kochi! It is a large four-storey building with a food court with a Kochi shop inside, a souvenir shop and books.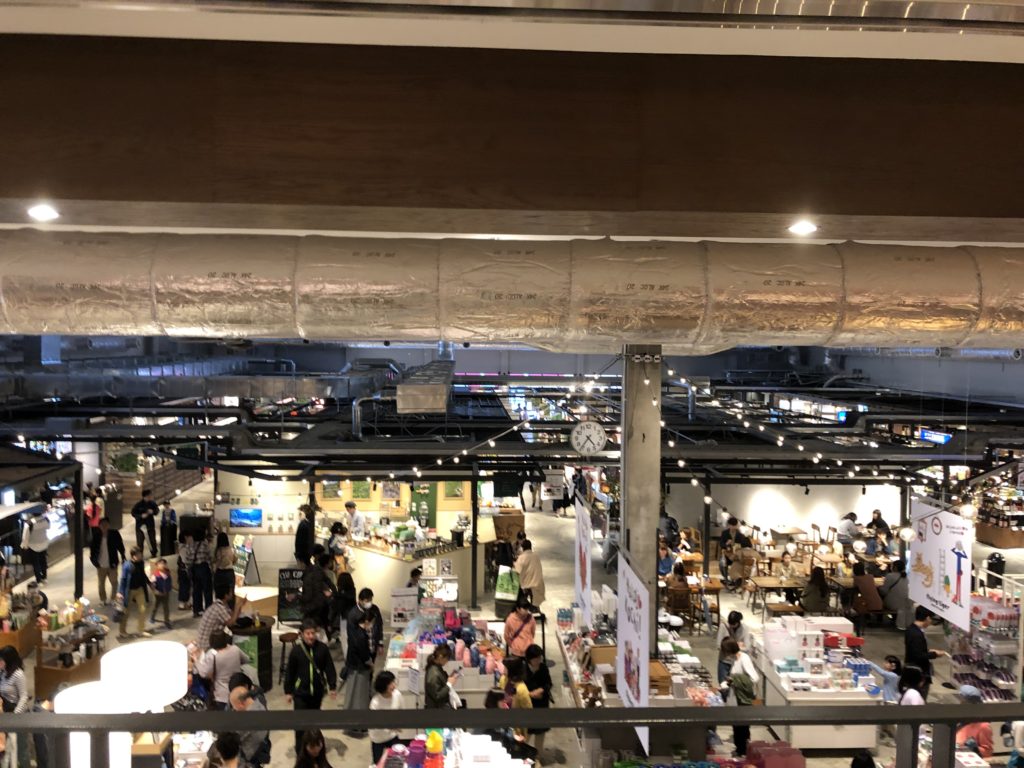 It is very popular with women because it shines on Instagram and has a baby corner on the 4th floor. On the food court, the hormone bean ramen from Kochi's "Manshu", a yakiniku restaurant, is very delicious! (The ramen is buried under the bean ↓↓↓)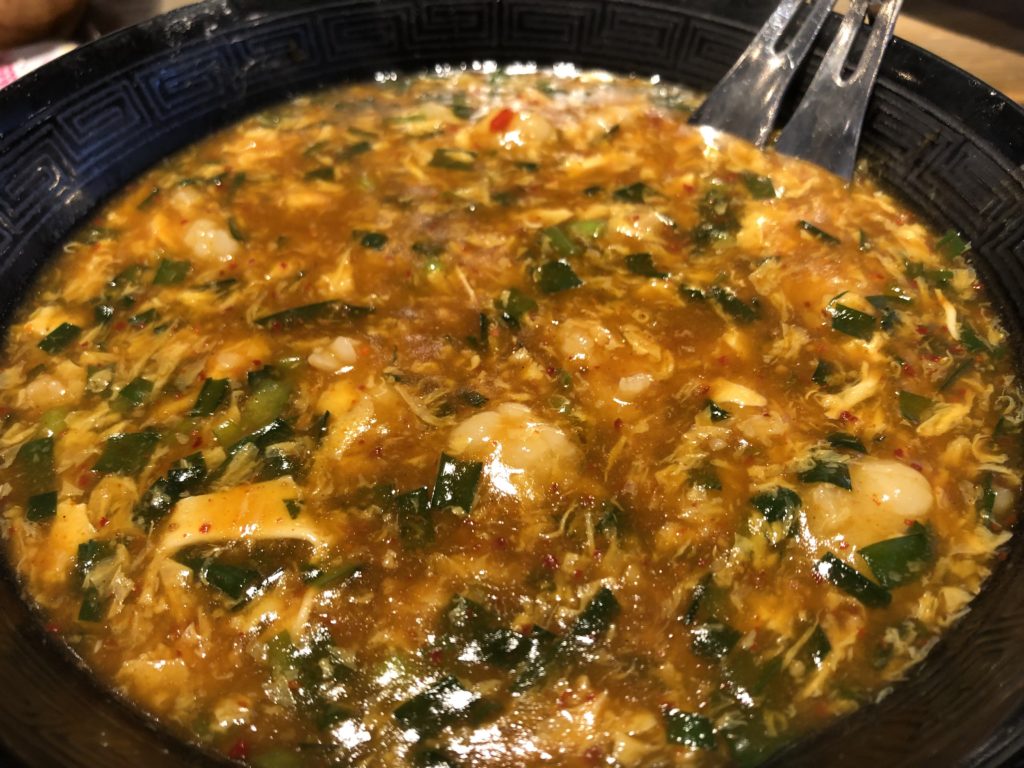 Sunday Market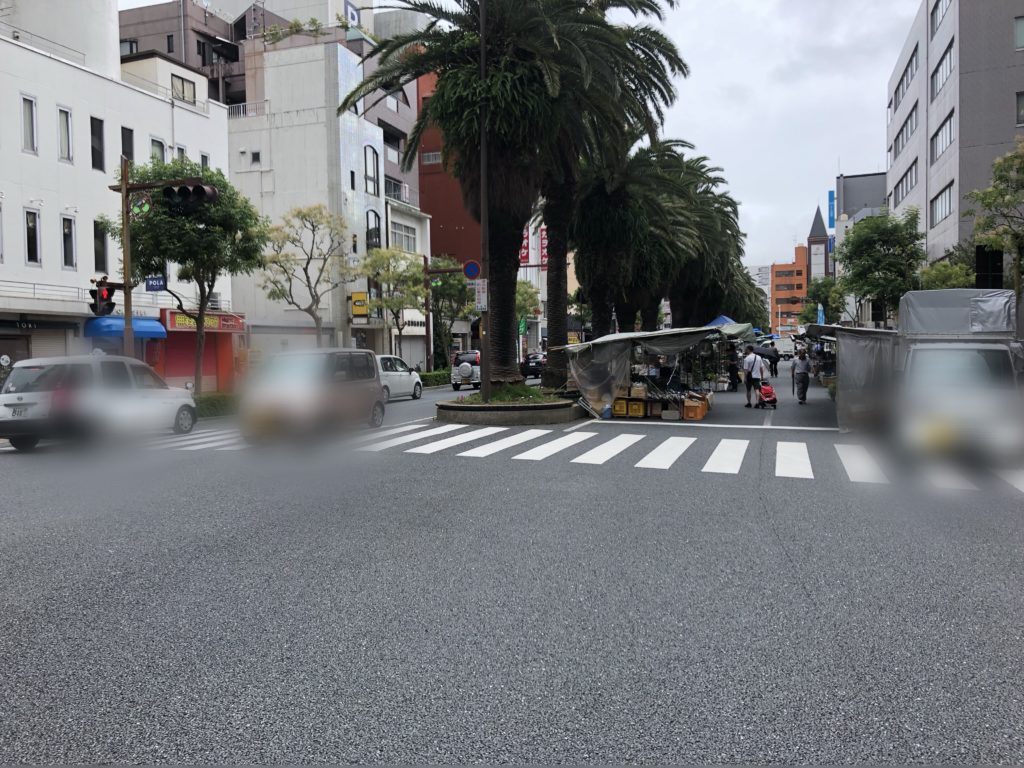 On Sundays only, a Sunday market will be held on a part of the street near Hirome Market as a pedestrian street. It is a big morning market that is likely to be about 500m long. You can buy the specialty "Imoten" and the specialty products such as ginger, ginger, and Konatsu, so please drop in!
Katsurahama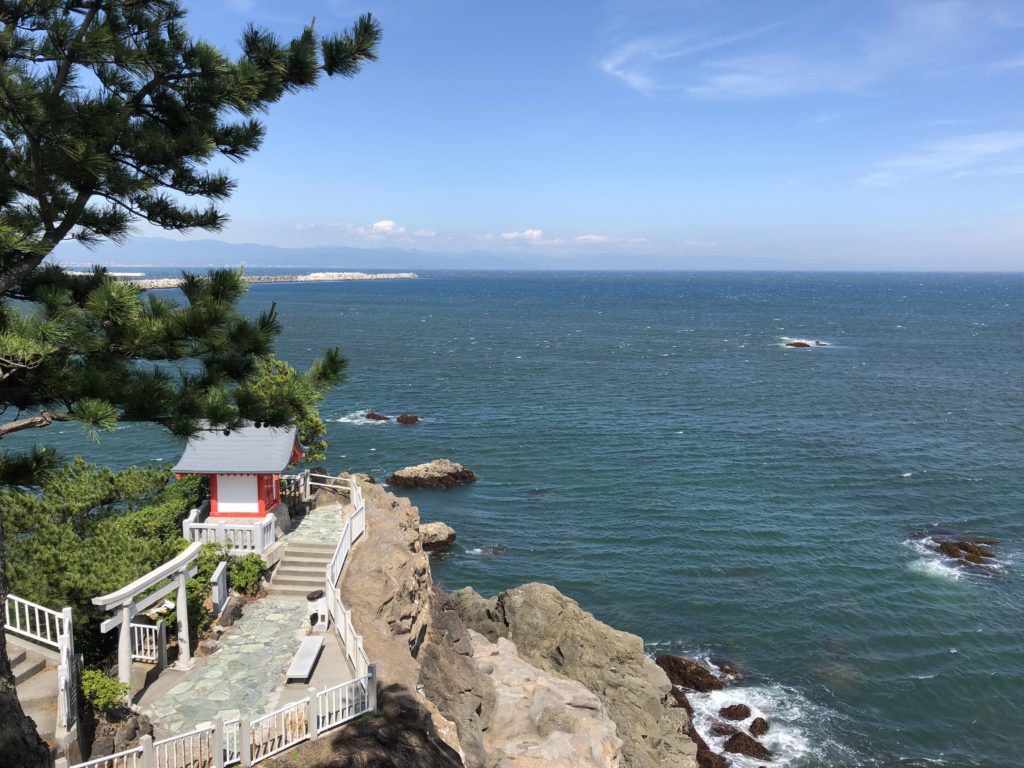 Katsurahama is a little away from Kochi city, but accessible by bus. It is one of the most beautiful scenic spots in Kochi Prefecture, with the bow-shaped coast and the pine greenery that grows behind it, the five-colored small gravel on the beach, and the azure sea are in harmony like a miniature garden, and it is very tasteful.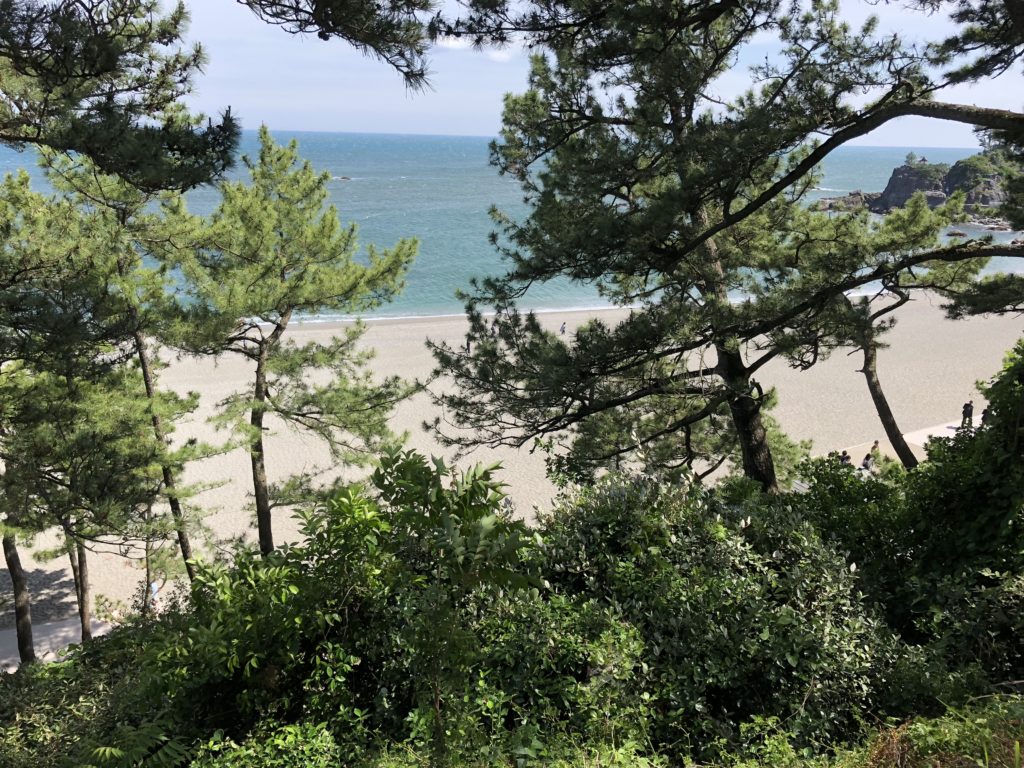 It has been known as a lunar landmark since ancient times.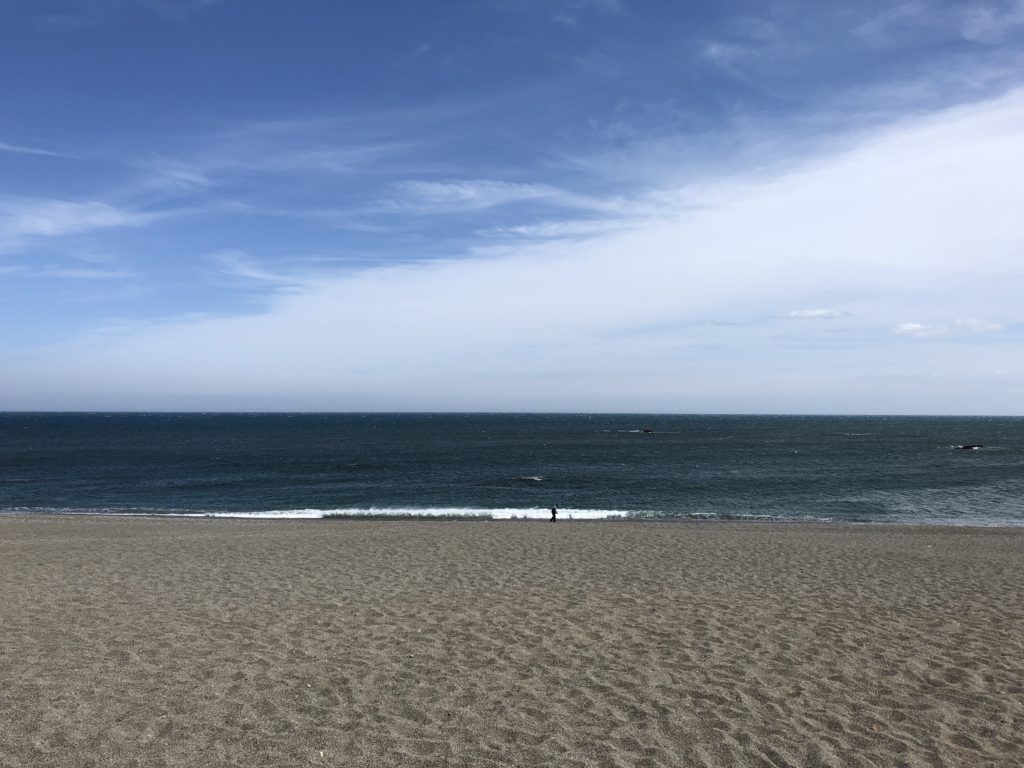 Extra: Bar Buffone
Kochi is not a sightseeing spot nor a specialty. I just wanted to introduce Yubon because I thought it was delicious. "Genovese" is delicious at the Italian bar between Harimayabashi and Hasuikemachidori on the tram! Casa Brutus is featured in Japan as the most delicious pasta in Japan.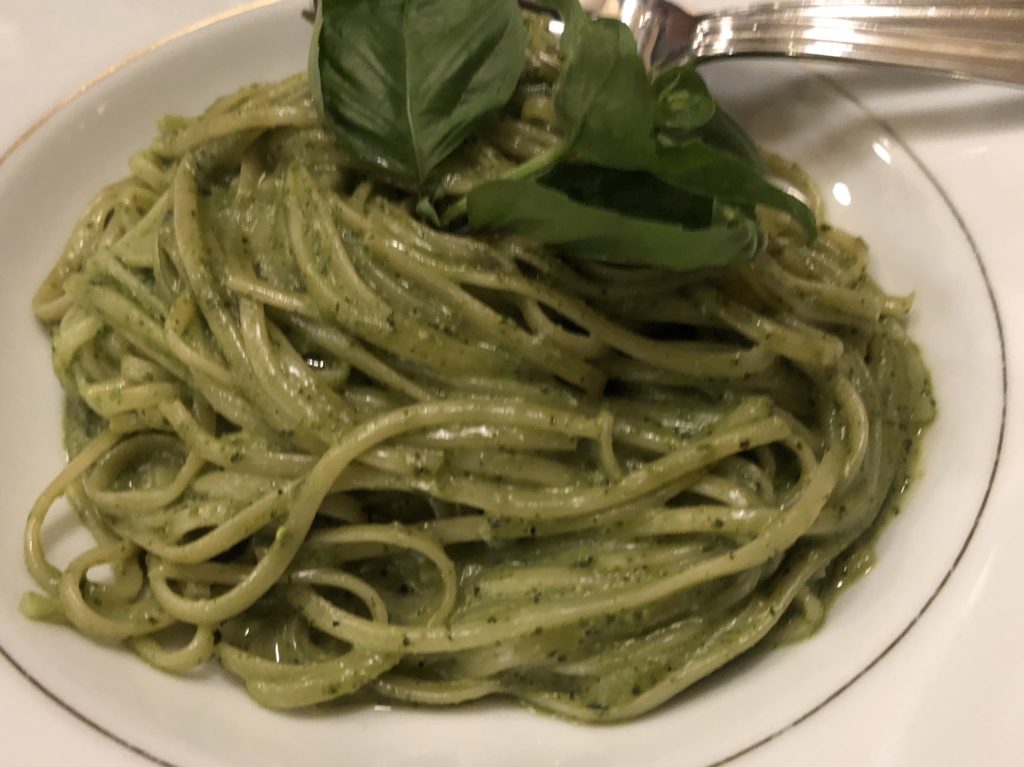 The scent of herbs is irresistible! If you do not eat this Genovese, the meaning of coming to Kochi will be reduced by 30%. (Fresh cheese platter is also delicious)