Speaking of Kochi, Ryoma Sakamoto is popular.
Cape Muroto has a statue of Shintaro Nakaoka, a friend of Ryoma Sakamoto. It seems that it was built facing the same direction as the statue of Ryoma Sakamoto in Kochi City, so you can feel the romance of history.
Unlike Ryoma Sakamoto, Shintaro Nakaoka ran through the turbulence of the end of the Edo period with his brain.
▼a statue of Shintaro Nakaoka(muroto cape)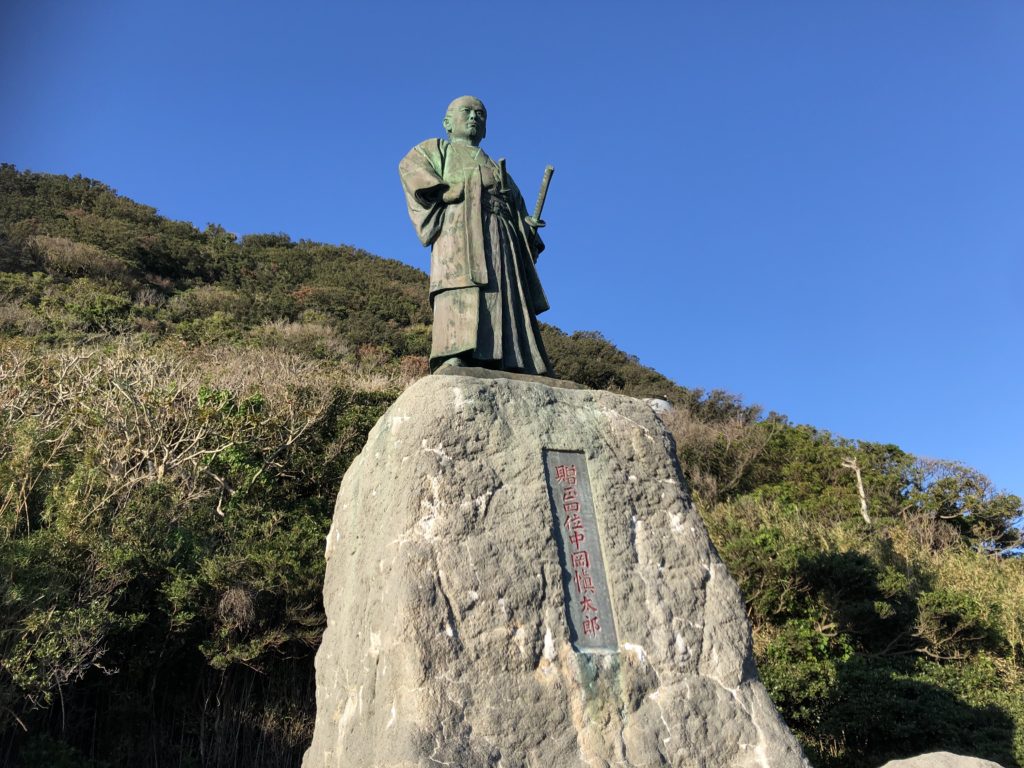 Cape Muroto is the southeastern tip of Shikoku and is famous in Japan, and in fact it is a geologically valuable place registered in the UNESCO Global Geopark which is only nine locations in Japan.
This time we will introduce the charm of Cape Muroto Geopark!
Let's enjoy nature at the Muroto Cape Geopark in Kochi!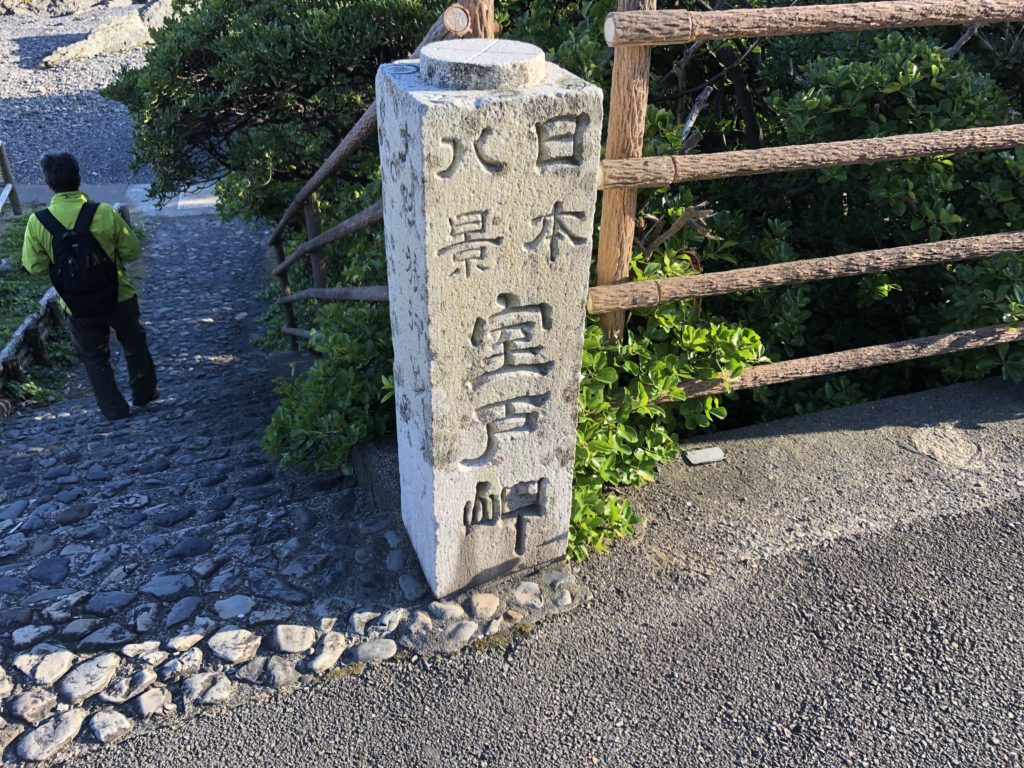 Cape Muroto is located at the southeastern tip of Kochi, about an hour and 40 minutes drive from Kochi city. You cannot access Muroto Misaki by train, and you must access by a car. (If you take a train, the station called Nahari is the closest, but there is more than 20 km to Cape Muroto.)
There is almost no place to eat at Cape Muroto, so it is better to have lunch on the way if you leave near Kochi City. (Recommendation of restaurant is "Abalone Rice Eiraku" or "SEA HOUSE" near Yasu Station)
▼Abalone Rice Eiraku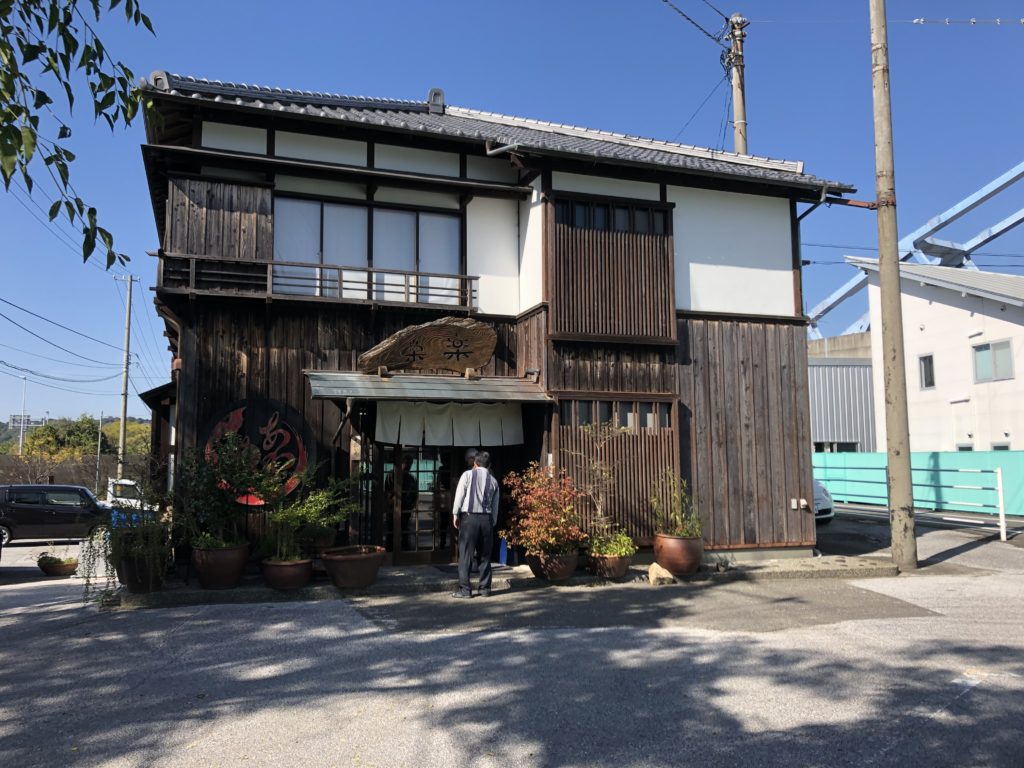 ▼Fresh shrimp and abalone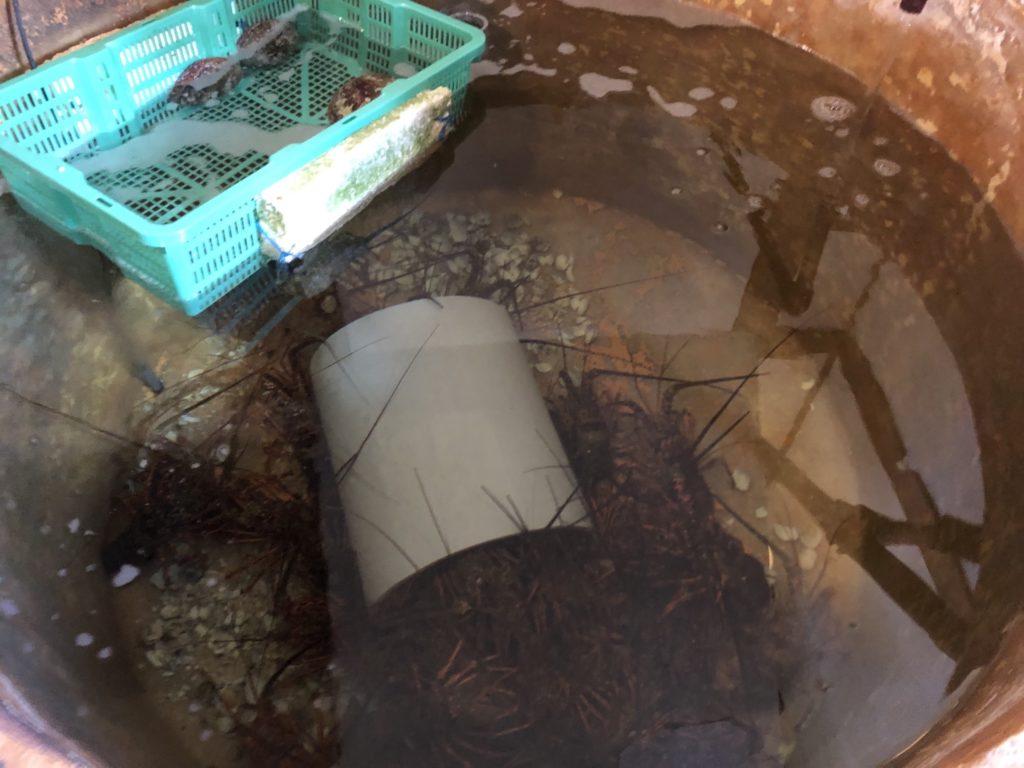 ▼Abalone meal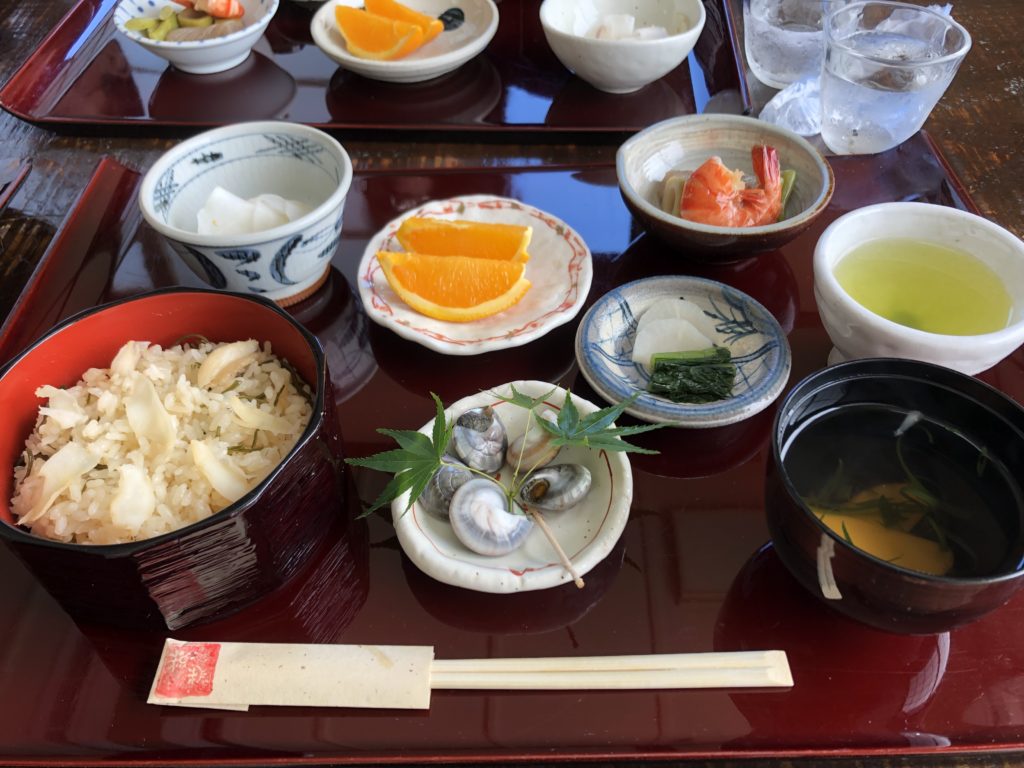 Muroto Cape is a little inaccessible, but you can see a very mysterious nature called "Geopark".
"Geopark" is a place that protects the world's precious geological heritage and uses it for education and tourism.
44 locations in Japan are certified as Japan Geoparks. Nine of them are certified as UNESCO Global Geoparks.
Cape Muroto is one of the "UNESCO Global Geoparks", and in Japan, there are also Lake Toya Usuzan (Hokkaido), Itoigawa (Niigata Prefecture), San'in Coast (Tottori, Hyogo, Kyoto), Shimabara Peninsula (Nagasaki Prefecture), There are Oki (Shimane Prefecture), Aso (Kumamoto Prefecture), Mount Apoi (Hokkaido), and Izu Peninsula (Shizuoka Prefecture).
Among the UNESCO Global Geoparks in Japan, Cape Muroto has the greatest feature of rock. There are striped rocks called "turbidite layer" ▼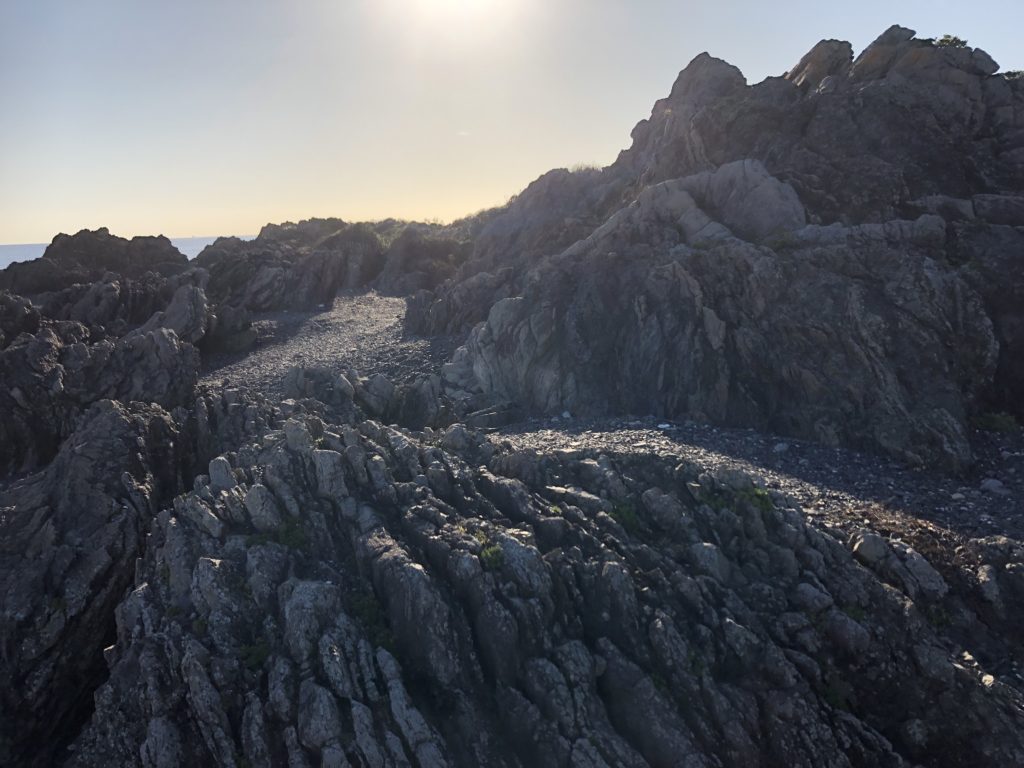 ▼Looking closer…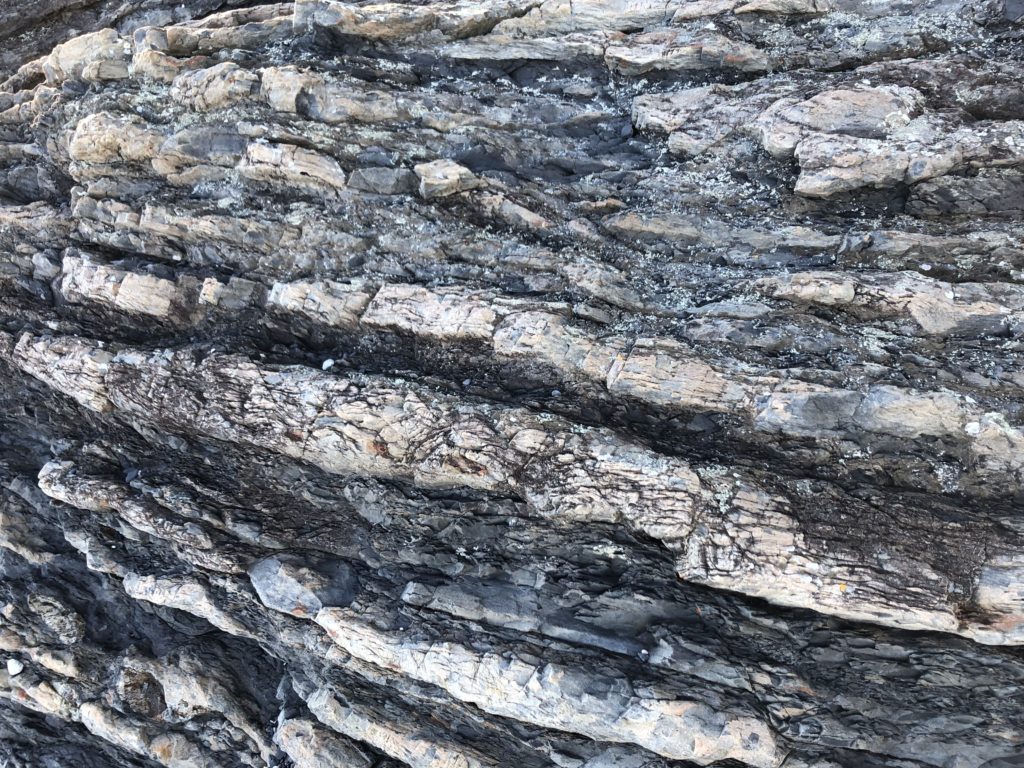 Sand and mud alternate in the deep sea about 16 million years ago, plate activity raises the whole area, and this striped rock emerges on the surface.
This turbidite rock is OK to touch and climb, so you can take photos on the rock.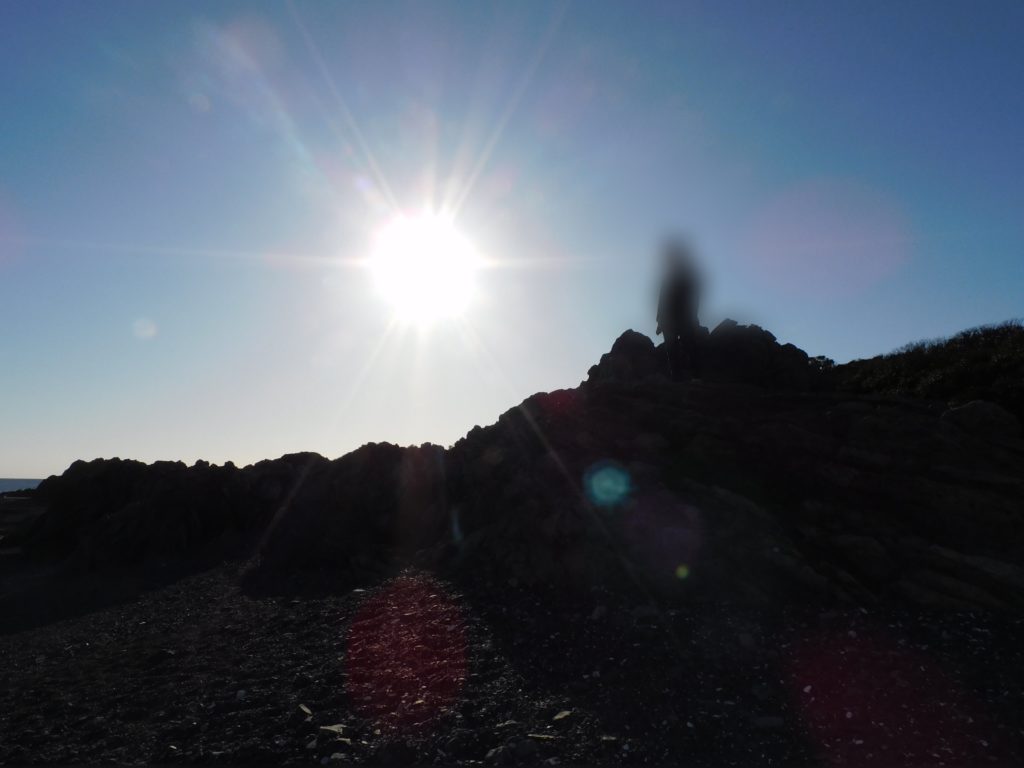 The impression that I actually touched the rock and climbed it was very good grip and hard. And it does not crumble. It is a form that seems to collapse when you grab it, but it was a rock with a very stable feeling.
It is attractive that you can feel life-size of nature as it is without fences or guide ropes.
There is a place where the gap between the rocks is a maze on the left hand side after going down the stairs of the Geopark.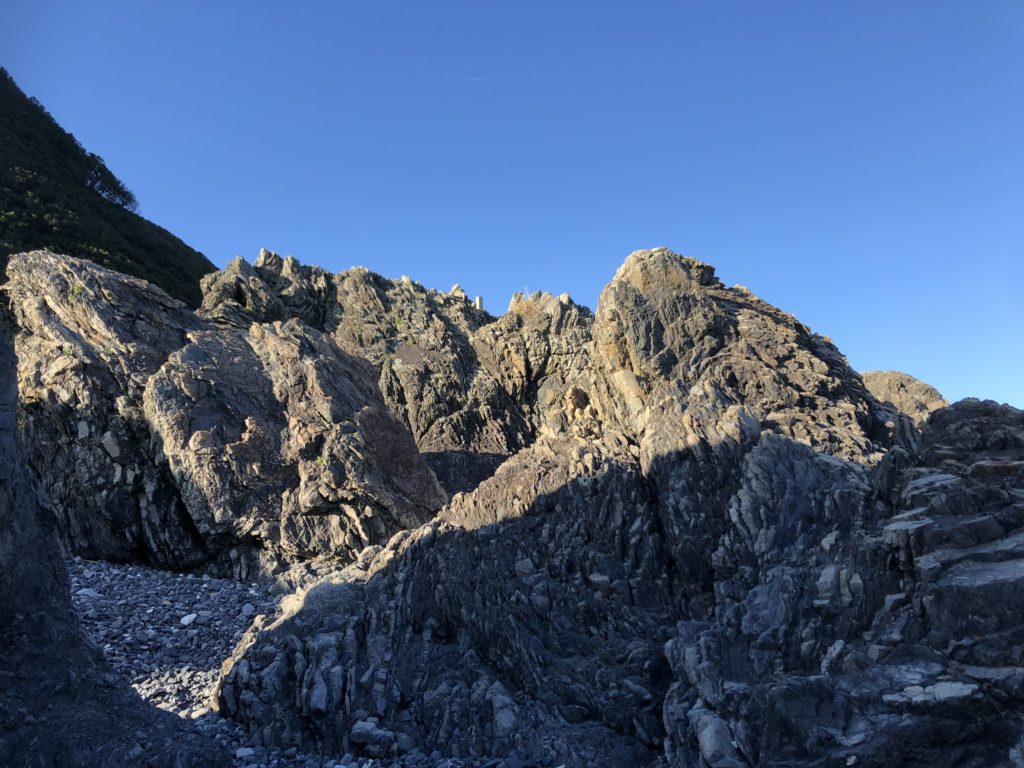 ▼As I wandered down the maze, I came to the border between rock and the sea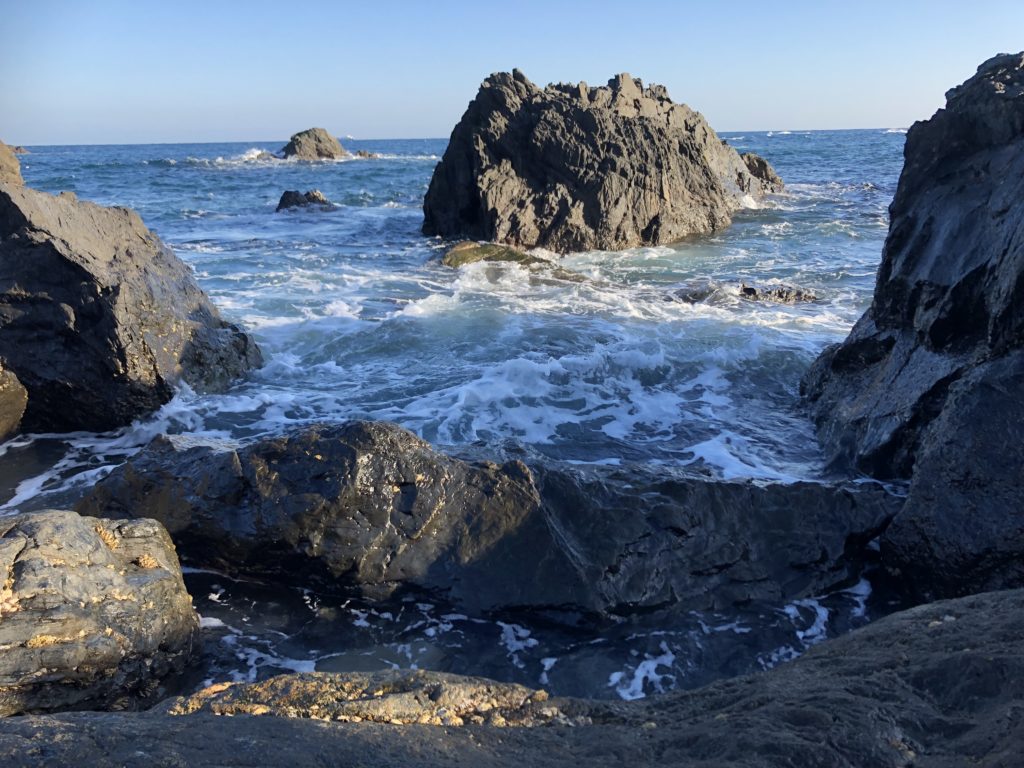 ▼I wanted to film the waves hit the rocks, but it was soaked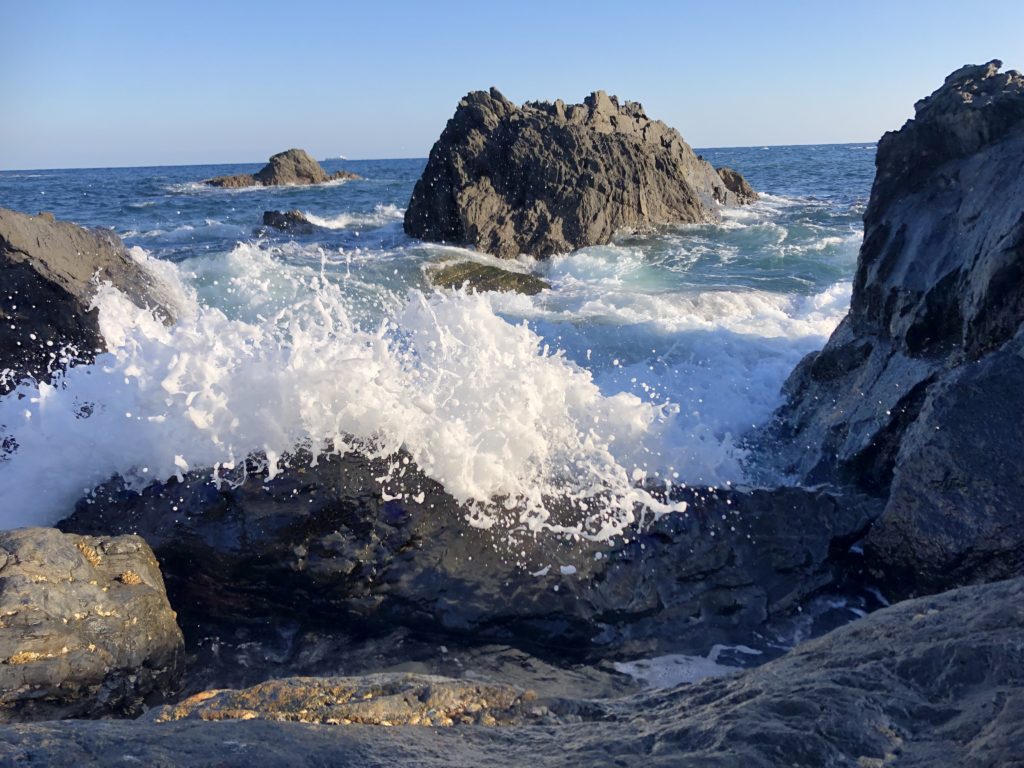 There is an people on the rock that has jumped out to the sea, so try to come close, but if you are not prepared to get wet, it seems impossible to approach.I Gave up.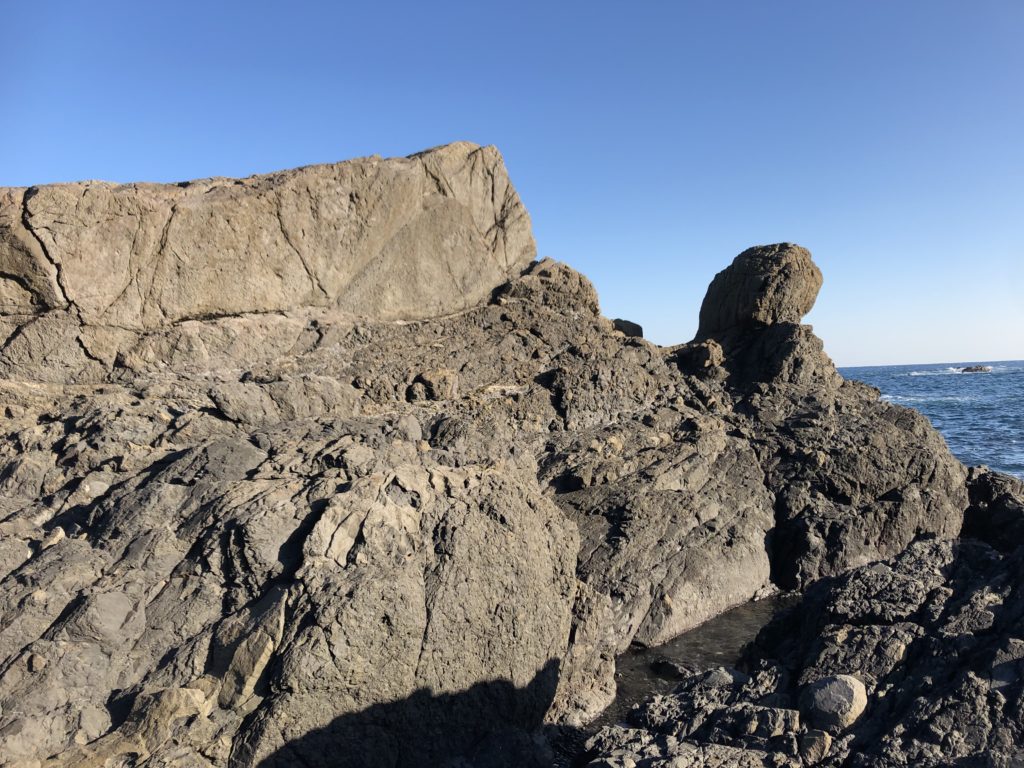 It is a place where you can play with athletic feeling and remind your childhood. I felt the earth is living!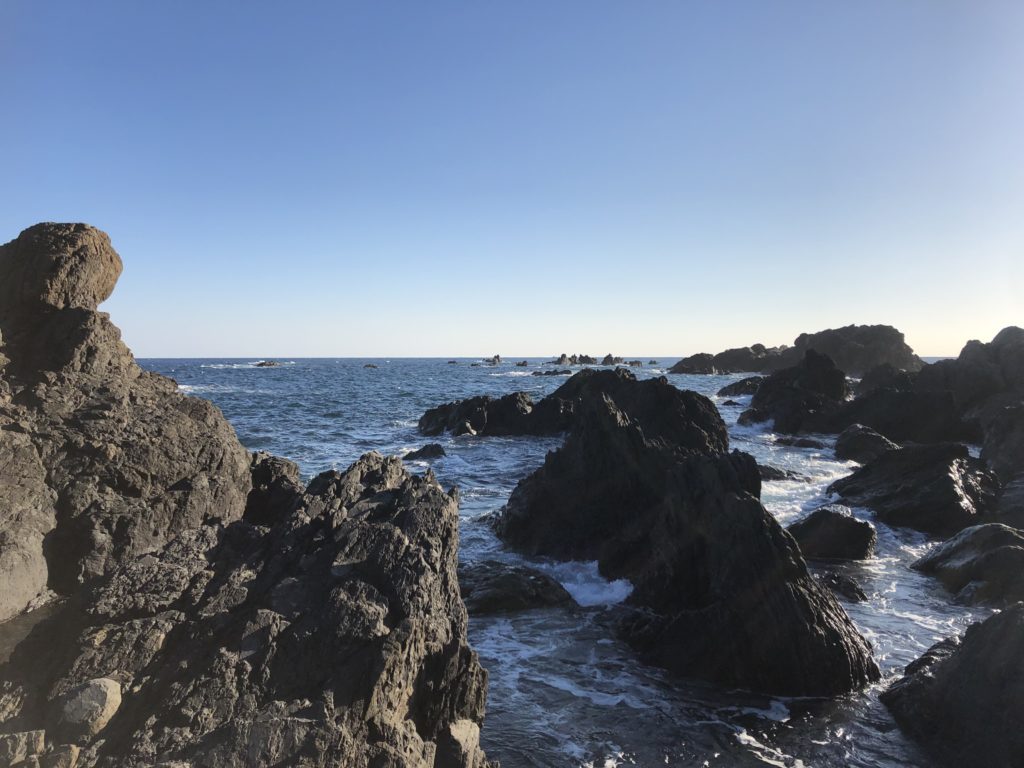 After seeing the turbidite rocks, you'll visit Muroto "Misaki" to see the lighthouse.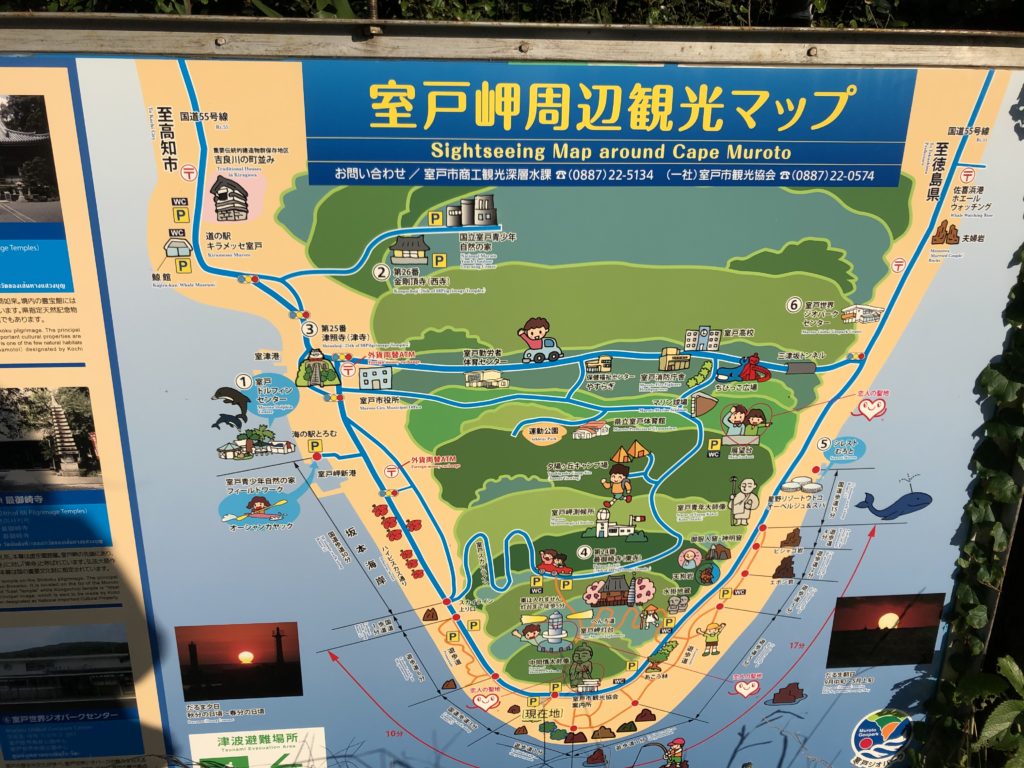 The place where the rock of the turbidite layer is located is the southern part of the map above, and there is the Muroto skyline that goes a little northwest and climbs to the lighthouse.
There is a lighthouse at Cape Muroto ahead of the undulating high-altitude road. The lighthouse ignition event was taking place just when I visited.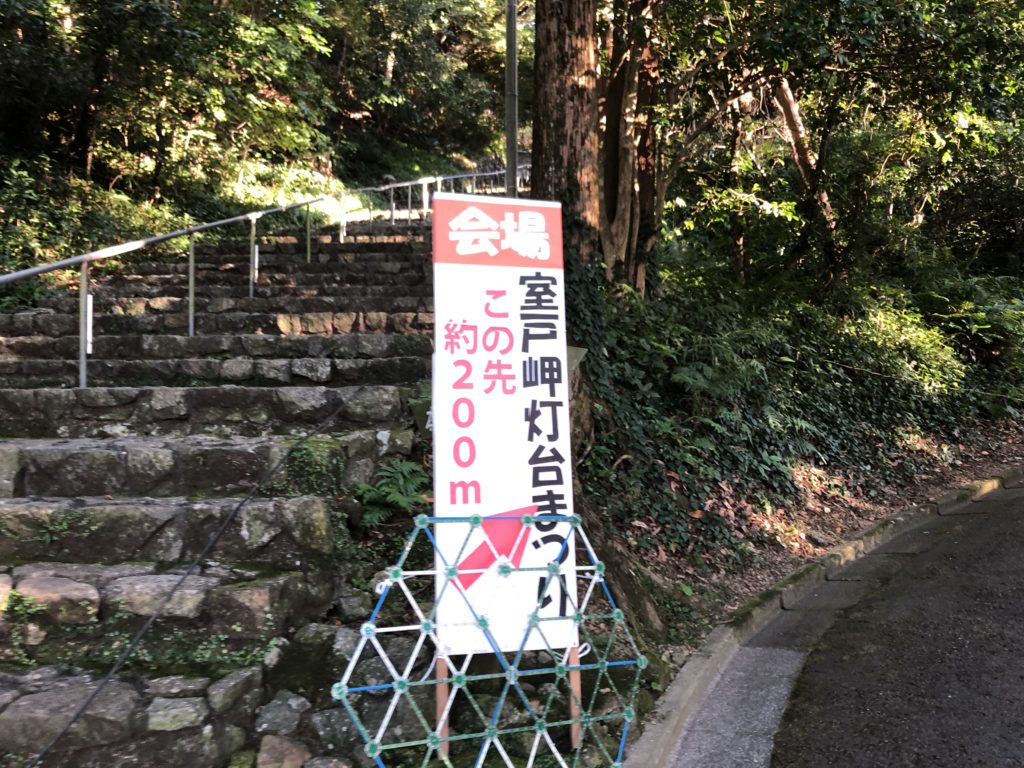 A path that makes me a little anxious if it is right path to lighthouse.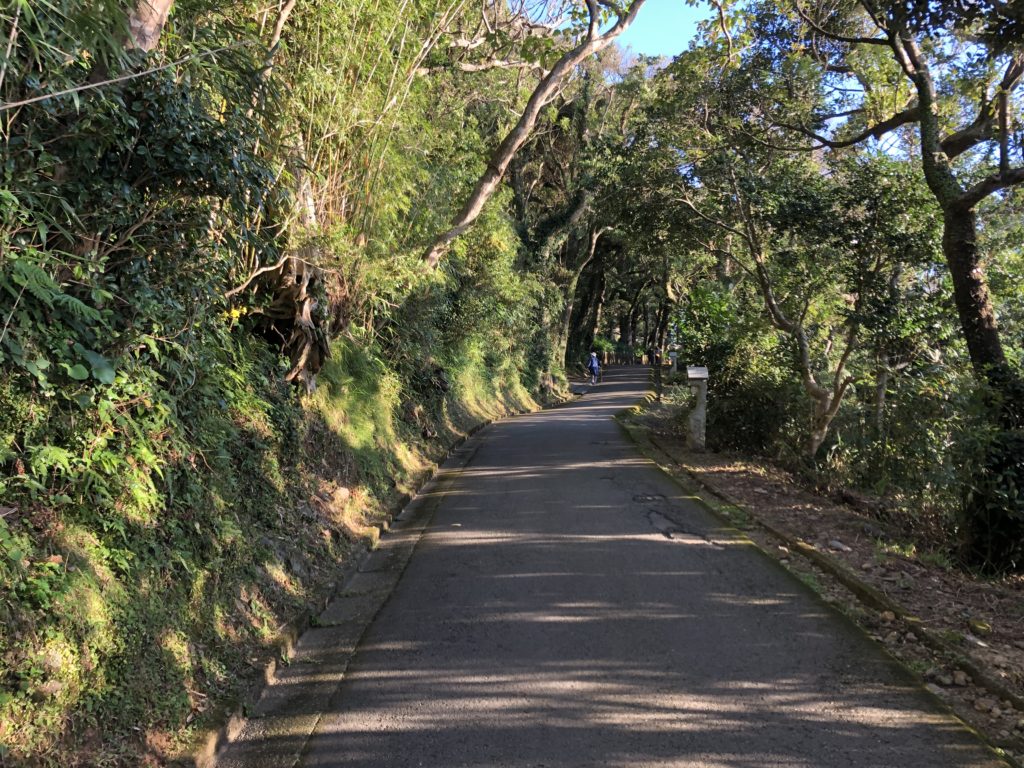 After ignorance, I arrived at the lighthouse. There is a classic lover's sacred place produced by Yumi Katsura. I guess there are really many places in Japan …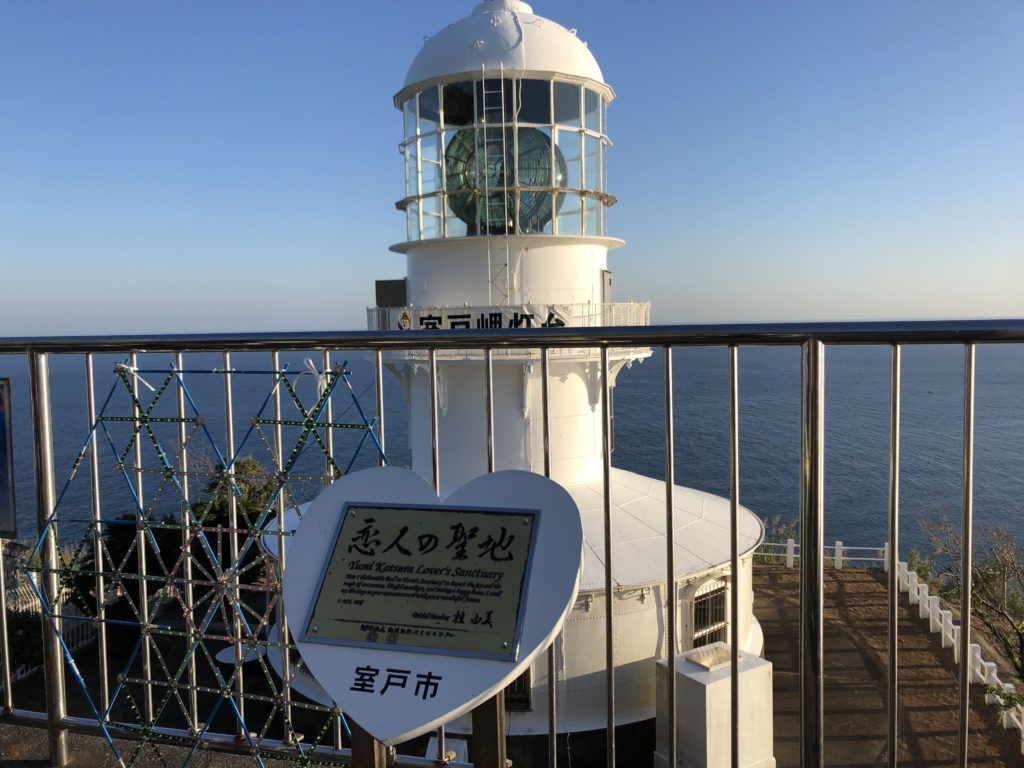 The Cape Muroto lighthouse has a very long history and was completed in 1899. It seems that the lens has been repaired because  the lens was damaged in the Second World War and the Nankai Earthquake, and it seems that it has been used until now.
Now we can grasp the position of the ship and land by GPS, but at that time it was necessary to know exactly where you were based on the light of the lighthouse, so it played a very important role.
It is a lighthouse to find easily because it is on a hill. On the contrary, the sea seen from Cape Muroto Lighthouse is also a superb view.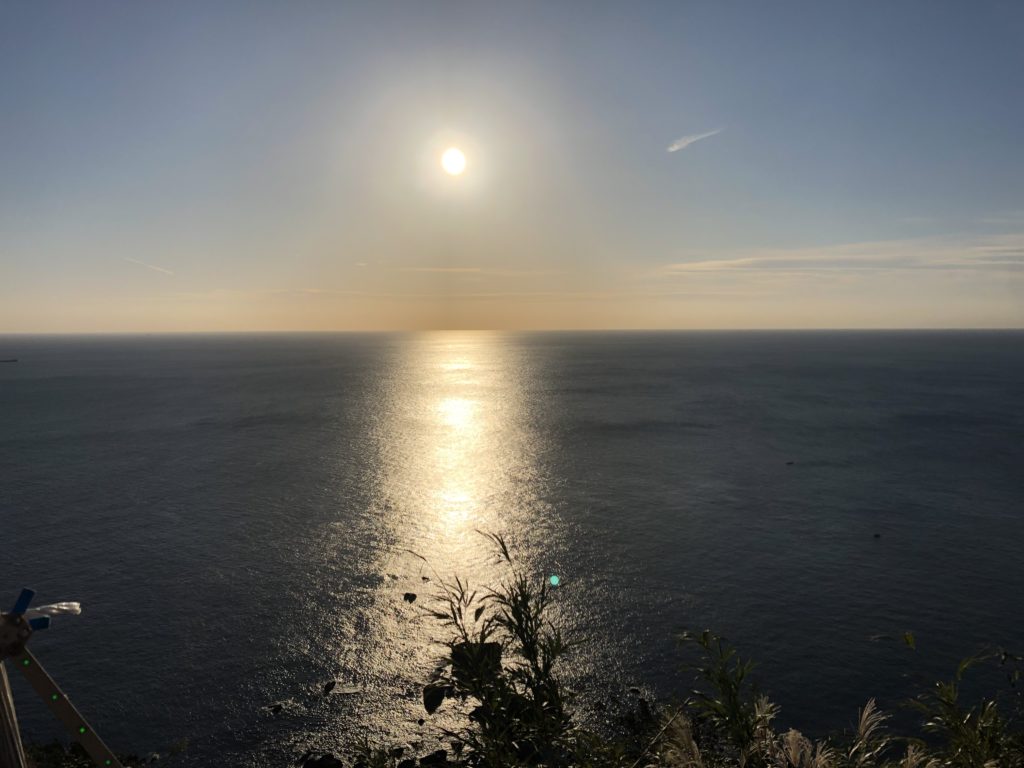 The day has fallen, so I went back to Kochi city. The local area of Kochi has little light, so tourist should return during the day.
▼sunset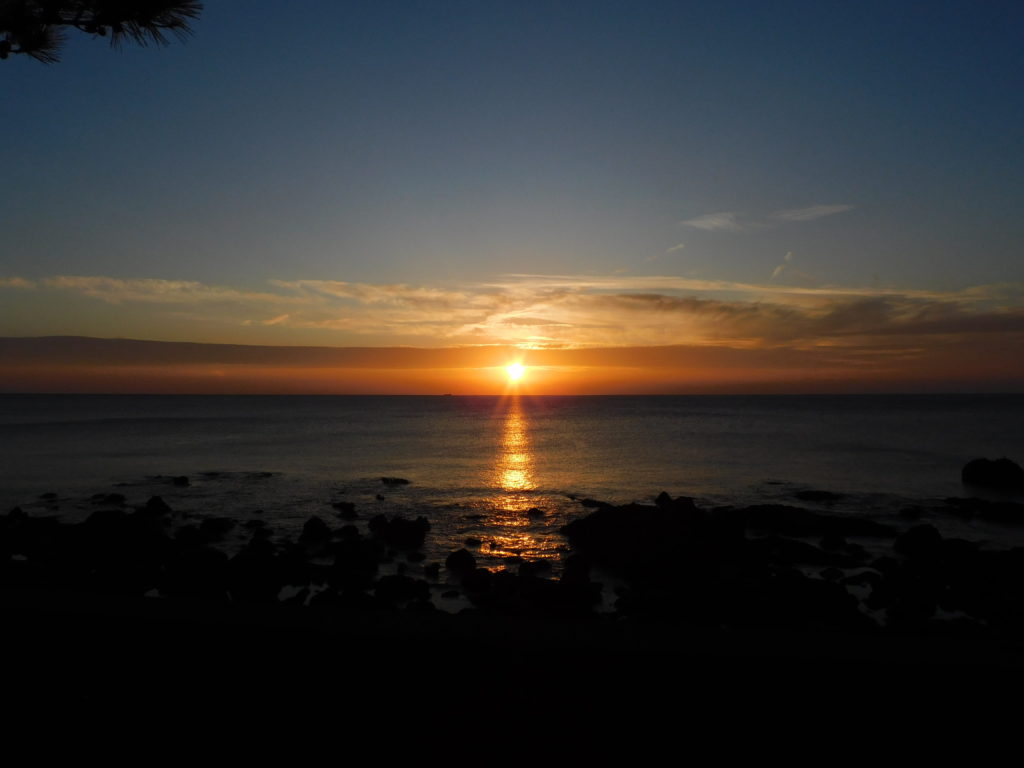 Kochi has rich nature and there are many tourist spots but they are not advanced, so it is the best for those who like the beauty of nature as it is!