Kagoshima located at the southernmost tip of Kyushu!
Kagoshima, which has the perfect atmosphere of Sakurajima, Yakushima, shochu, black pork, seafood and tropical countries, is a prefecture you want to visit once.
Even if you think "I know that!", You don't know where the real highlights are and where a delicious rice shop is.
In particular, hot spots and gourmet information in Kagoshima can only be grasped by locals. The Kagoshima Prefectural Tourism Federation handles a wide range of local information.
In the case of Kagoshima Prefecture, we have obtained and updated information quickly, and the accuracy of the information is high. You can see the site of Kagoshima Tourism Federation from the image of Sakurajima seen from the rape field.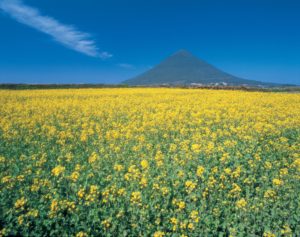 Photo courtesy of: Kagoshima Prefectural Tourism Federation