It takes two and a half hours by train or car from Kochi city to Shimanto or Kashiwajima. However, you cannot go to Kashiwajima by train. (Sukumo is the last) There are many wonderful attractions on the southwest side of Kochi, but it is hard to get any movement without a car.
It takes two and a half hours to travel by car. If you run for about an hour, you'll want to take a break. At that time, wouldn't it be great if there was a fashionable roadside station with a hot spring? "Michi no Eki Nakatosa" is possible. Introduce a little together with the specialty bonito soft.
Bonito soft and hot springs to enjoy at Road Station Nakatosa
Bonito soft ice cream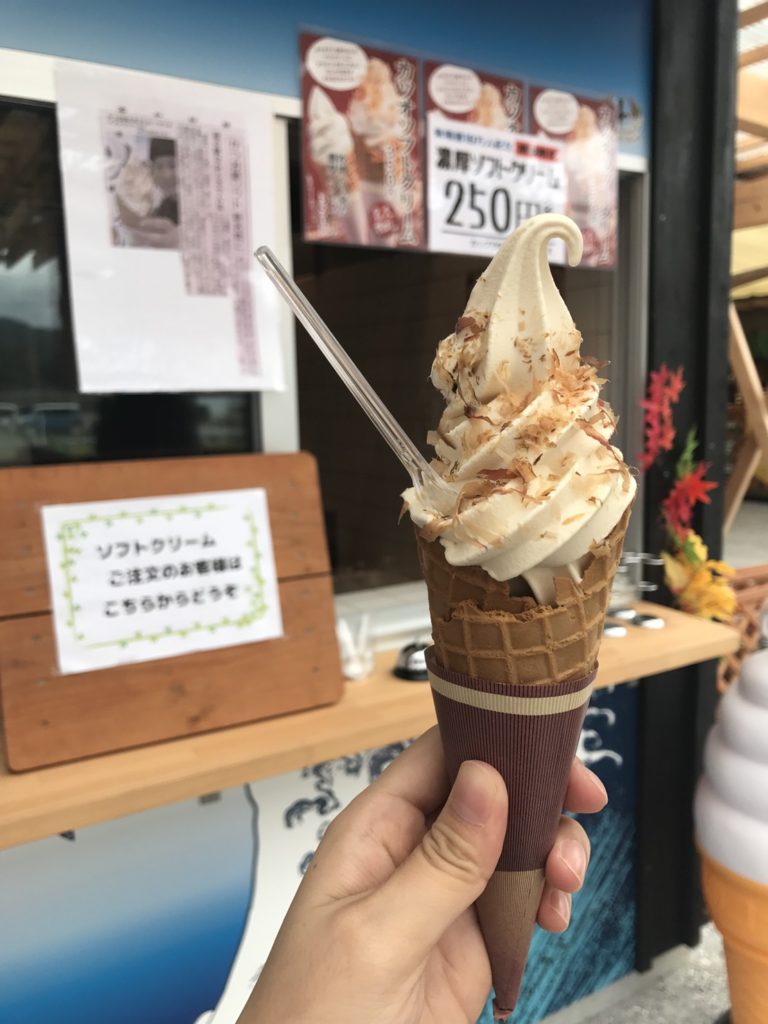 Sprinkled with bonito on soft-serve ice cream mixed with bonito stock. Slightly salty enhances the sweetness. (350 yen) Eh … is it delicious?
… maybe delicious Mix the bonito soup with a little soft ice cream and sprinkle with bonito.It tastes like (salt) salty. "I" may not be good. . . Somehow, the lingering scent can't be said, and it's salty and thirsty. However, it was not enough to leave, so it is ant to try once for the experience!
Hot spring at Kuroshio Honjin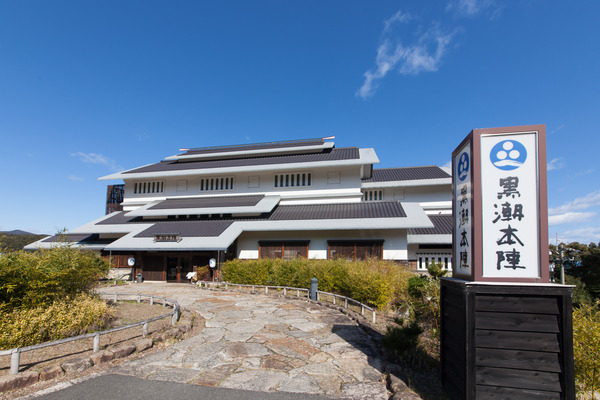 出典:よさこいネットHP:https://www.attaka.or.jp/
Kuroshio Honjin is located on a hill just up the stairs from Road Station Nakatosa. Accommodation is possible, but you can also enjoy a one-day hot spring. (600 yen)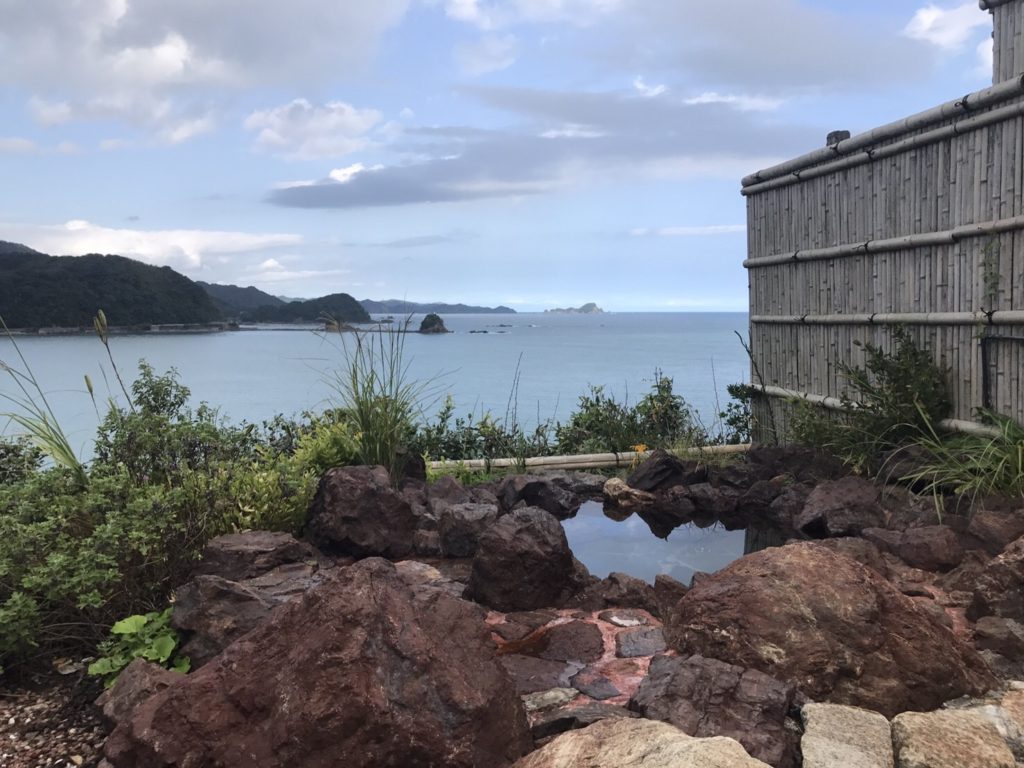 The combination of the sea and hot springs from the hill is the best and is very healing. At the shelter from the hot spring, you can relax while feeling nostalgic like the sea, mountains and fishing port. What I like at Kuroshio Honjin is that the hot springs are wonderful, but this scenery.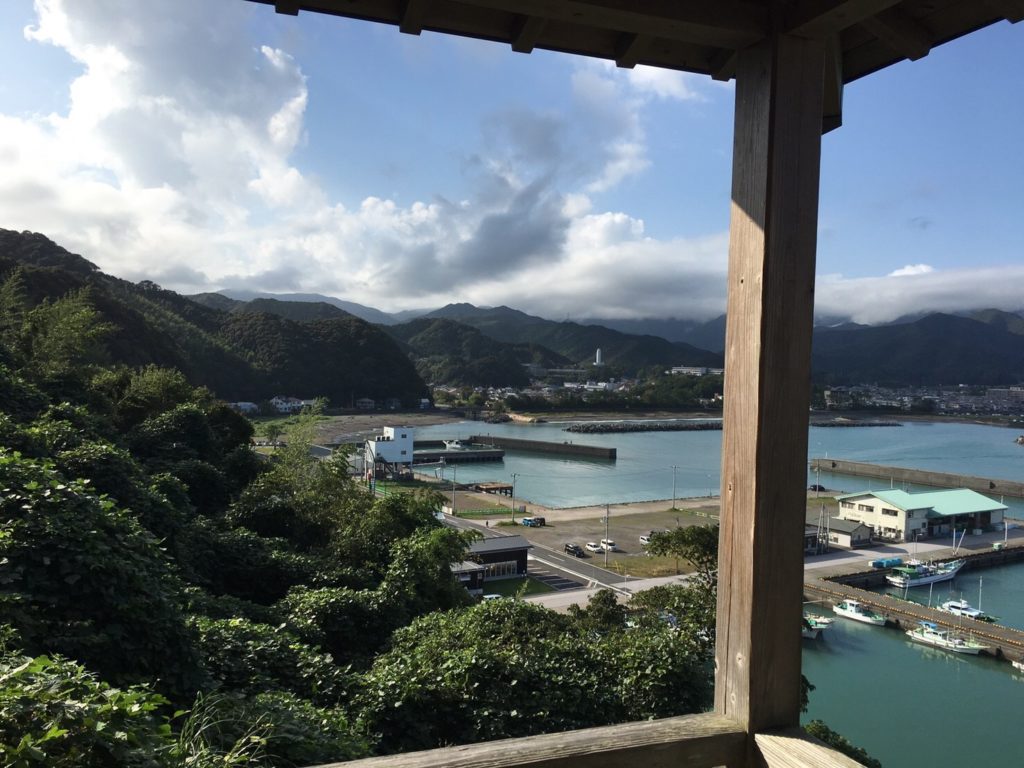 Extra: where I want to go (commonly called the library on the cloud)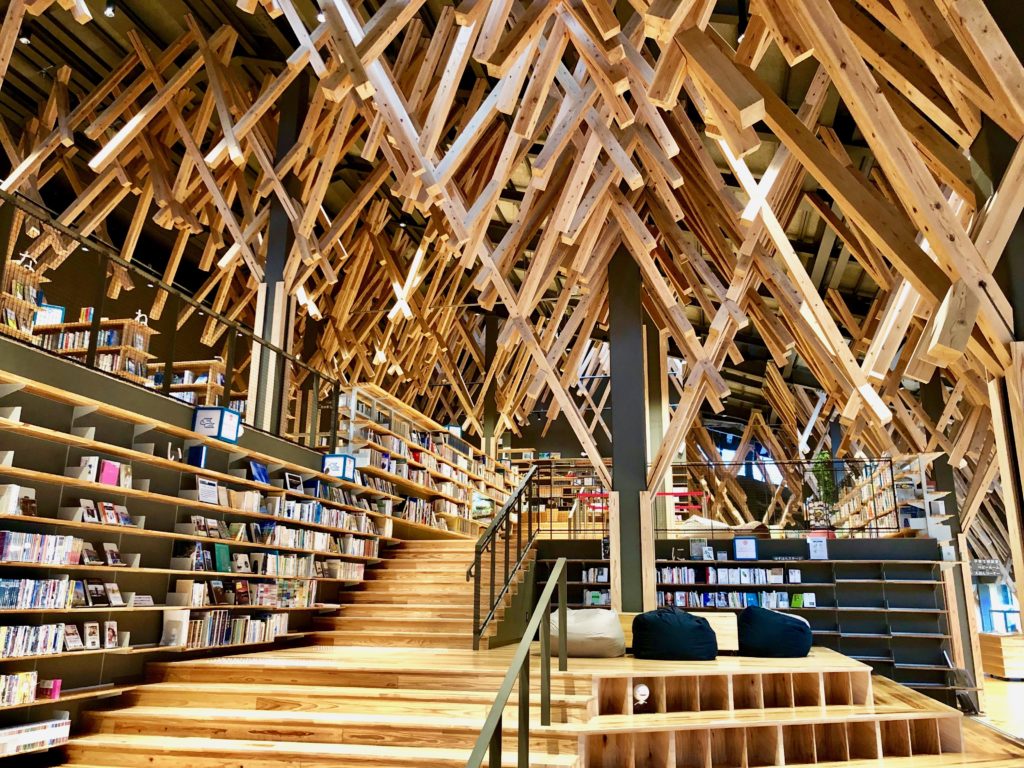 出典:よさこいネットHP:https://www.attaka.or.jp/
The Yusuhara Municipal Library, which opened in May 2018, known as the "Library on the Clouds," is secretly booming. A library designed by architect Kengo Kuma (Professor of the University of Tokyo), which became famous as a designer of the New National Stadium.In addition to this library, he is also involved in the design of a bakery in Kyoto (Koe Donut Kyoto).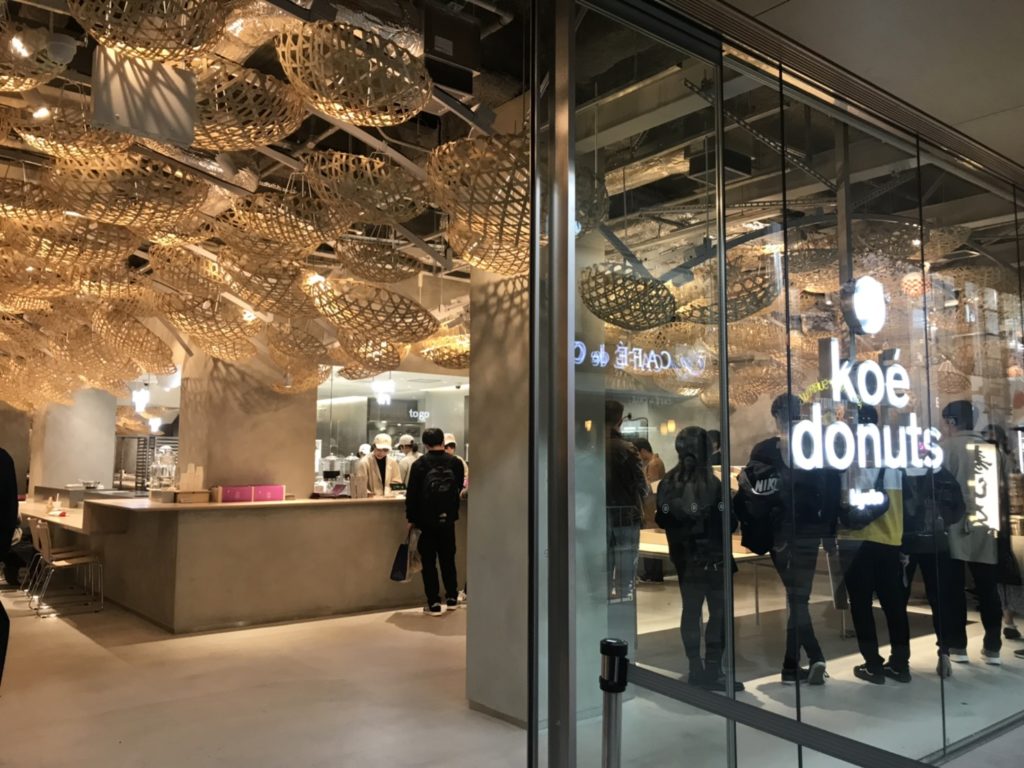 Kengo Kuma's work is interesting in making ceilings and pillars. There seems to be a wall that can be bouldered even though it is a library, so I plan to charge with bouldering equipment. (I won't bring chalk, maybe get angry) Now that it's just finished last year, and now it's not famous, it's a chance to go straight!
✔I went to "the library on the cloud on November 17 2019