Speaking of Kumamoto Prefecture is Mount Aso!
As of 2019, volcanic activity has been activated and entry to the top of the mountain within 1 km is prohibited, but you can enjoy nature such as Aso-Kusasenri.
In addition, having a volcano means that there is a hot spring, and there is a good hot spring town called Kurokawa Onsen.
In addition, there is Japan's largest tidal flat, the Ariake Sea, and the setting sun is a superb view, making it a popular tourist spot.
Kumamoto is full of nature and the Kyushu Shinkansen stops, but it is necessary to rent a car, take a train or travel by bus because of the scattered sightseeing spots.
Often the costs associated with such a moving are very expensive. Looking back at the actual travel costs, travel costs often account for more than half of the total travel costs.
If you can save money on travel, you will make your accommodation more luxurious or upgrade your local meals.
Each prefecture in Japan offers discount tickets on various modes of transportation to attract tourists, but it is often not well understood or spread to tourists.
In fact, Kumamoto Prefecture also issues great sightseeing tickets, so if you use it well, you can travel at great value!
Let's enjoy Kumamoto with great value by using "Wakuwaku 1 day pass"!
"Wakuwaku 1-day pass" is a one-day free train and bus ticket in Kumamoto Prefecture.
There are three types of "Wakuwaku 1-day pass". The farther you travel within the prefecture, the higher the fee as below.

Please see "Wakuwaku 1-day pass website" for detailed available sections. If you are traveling throughout the Kumamoto, you will need "Wakuwaku 1-day pass" of the prefecture version, but if you spend two nights and spend one day in Kumamoto city, purchase a section 1 ticket(区間指定1) on the first day and purchase a prefecture version (県内版) on the second day You can also.
The range of available trains for each section has been summarized.
a section 1 ticket(区間指定1)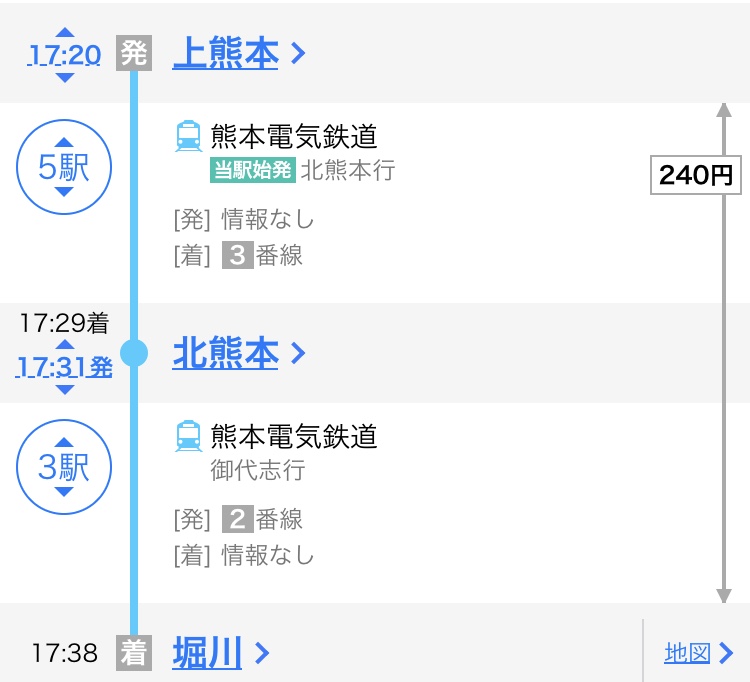 上熊本 means "Kamikumamoto"
北熊本 means "Kitakumamoto"
堀川 means "Horikawa"
a section 2 ticket(区間指定2)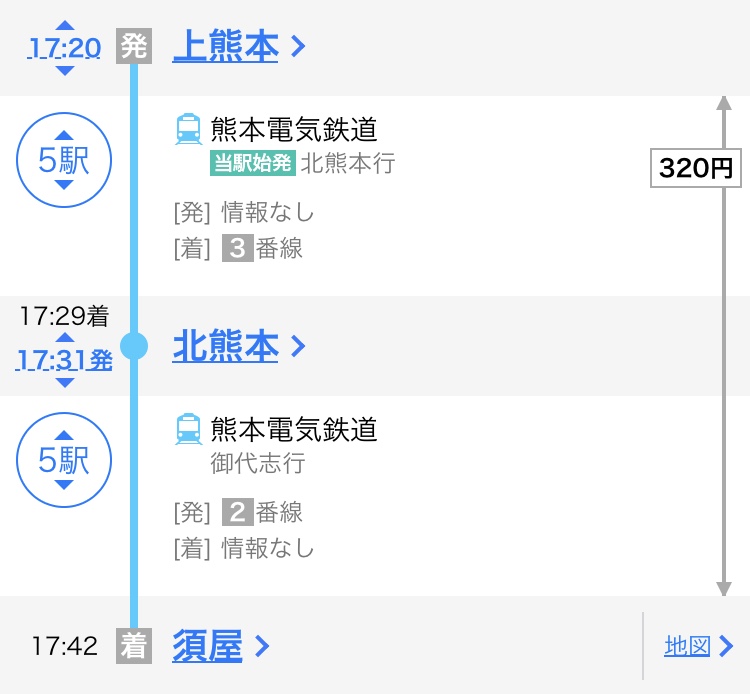 須屋 means "Suya"
Almost all areas in Kumamoto can be used as below.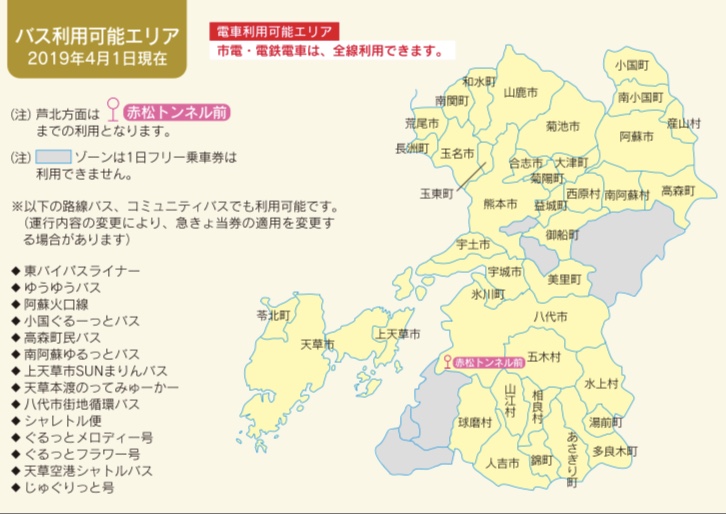 Kumamoto Electric Railway is a relatively cheap train, but it is priced so that it can be fully used for designated sections 1 and 2.
What's more, "Wakuwaku 1-day passes" includes a ticket that allows you to get discounts at Kumamoto Castle and other partner facilities in Kumamoto City.
"Wakuwaku 1-day passes" are also sold at Kumamoto City Bus, Kumamoto City Transportation Bureau, Kumamoto Electric Railway counters and buses, so if you are thinking about sightseeing by bus or train, please use it.
Rental cars may be used instead of traveling by bus or train. In that case, "Jalan Rentacar" which has issued a discount coupon is advantageous.
Jalan Rentacar supports Japanese only.
There is an article that summarizes how to get a discount coupon for Jalan Rental Car and how to make a reservation↓↓↓