In fact, you can eat pufferfish in Osaka cheaply.
Osaka is a great place for puffer fish lovers because it can be eaten for half the price of Tokyo. But it is difficult to find what restaurants are delicious because there are many puffer fish restaurants.
I live in Osaka and like to eat, so I choose a delicious puffer fish restaurant with my personal preference.
The best restaurant to eat puffer fish in Osaka is Ajihira!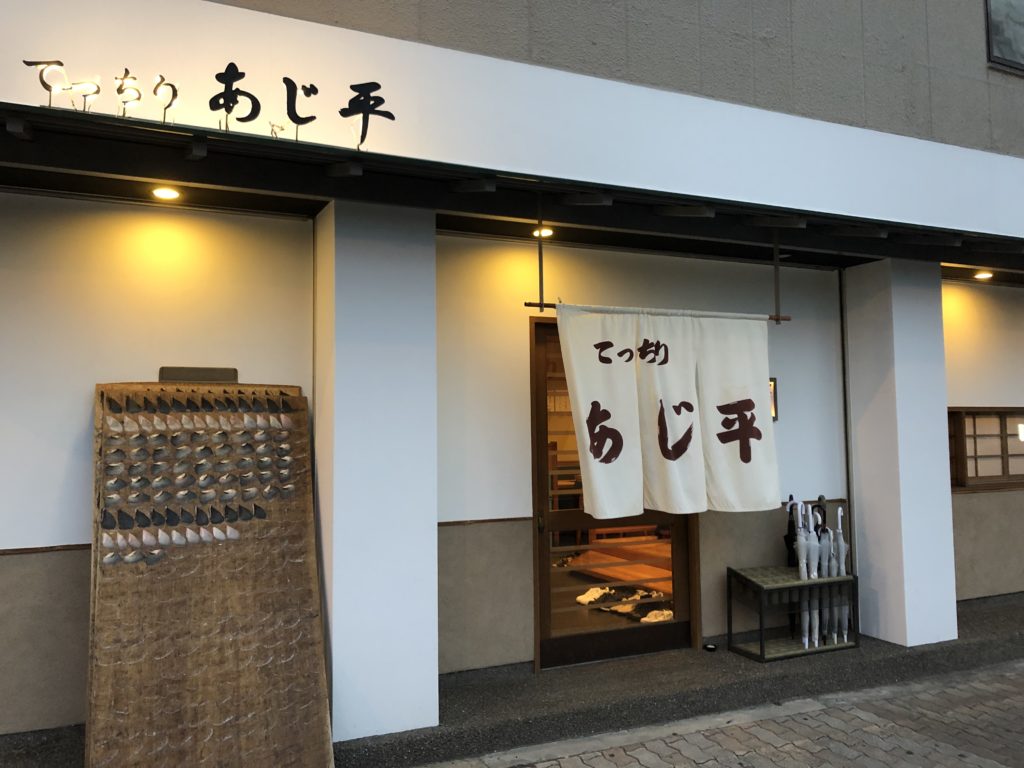 Ajidaira", which is about 30 minutes by subway from Osaka Station, is a highly appreciated puffer restaurant in the tabelog.
✔︎Tabelog is a famous gourmet review site in Japan
Despite its location a bit away from downtown Osaka, Umeda and Namba, this restaurant's rating in tabelog is higher, so I went there.
Puffer fish's fins are dried in front of the restaurant. Is it for "hirezake"?
✔︎When dried pufferfish fins are roasted over the fire and put into hot sake, it is called 'fugu no hirezake.'
▼Is it for "hirezake"?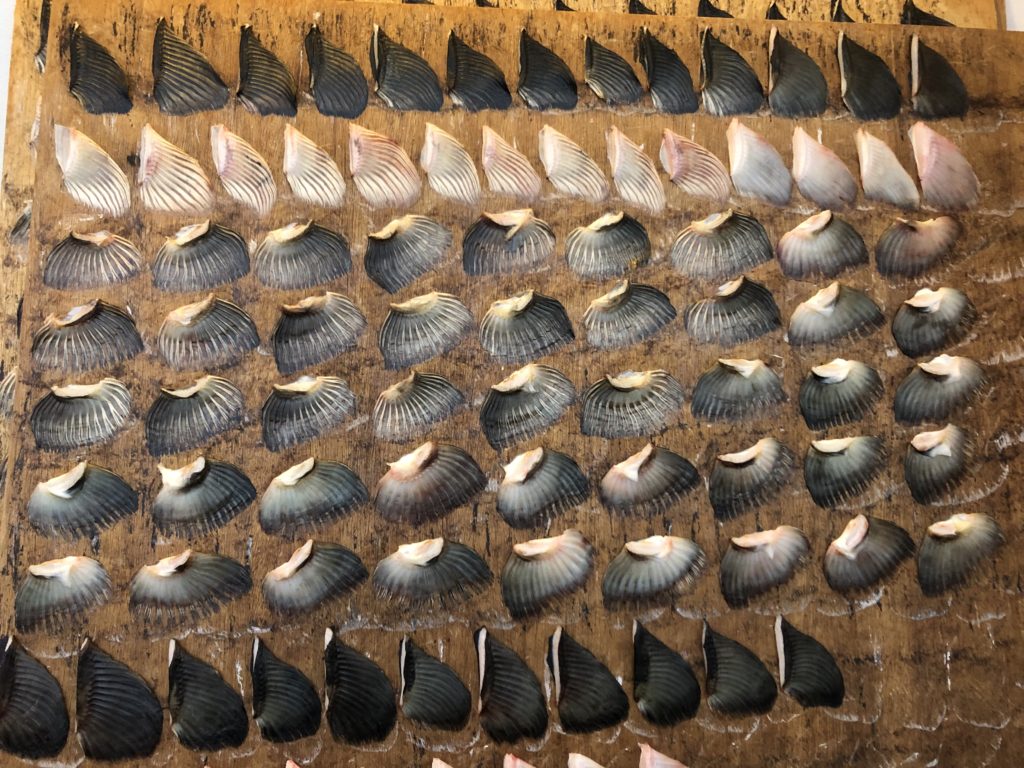 The inside of the restaurant is calm and has a beautiful interior and is full of customers. There were digging tables, not-digging tables and counter seats, but it was almost full after 18:00.
▼inside of the restaurant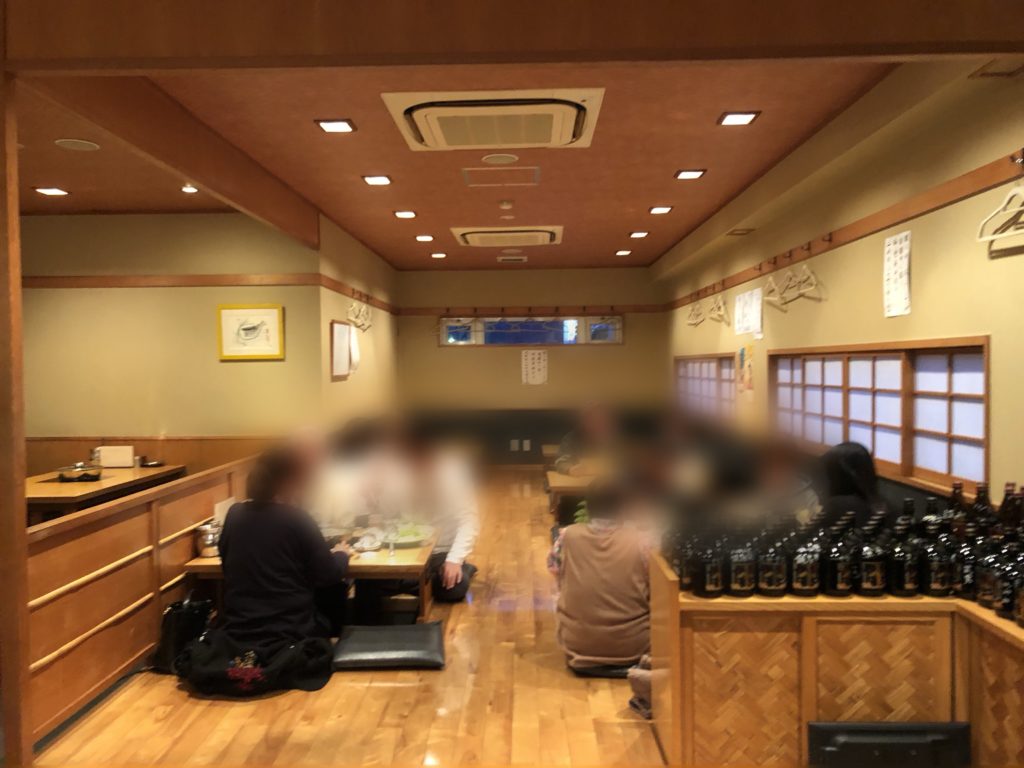 Originally I want to eat delicious pufferfish milt! Unfortunately, it was warm winter and there was no stock yet. It seems that they will answer if you ask if there is a milt at the time of booking.
※29/12/2019: I revisited to eat Fugu milt. No matter how many times you come, the pufferfish here is the best! 
▼sauce grilling puffer fish's milt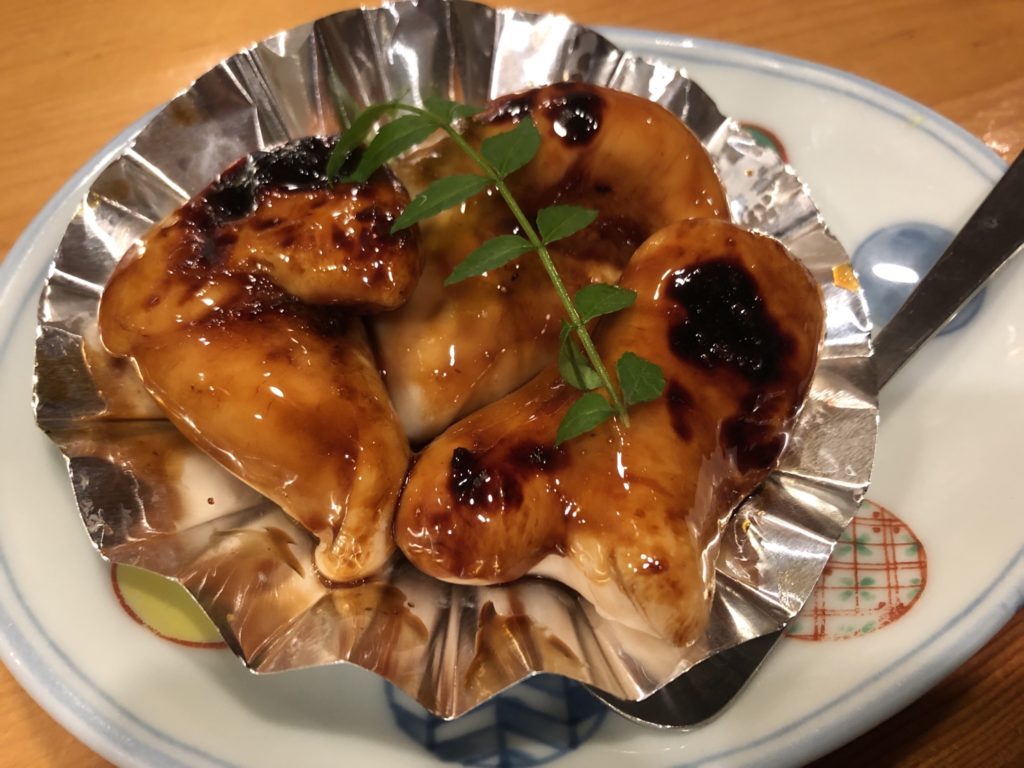 ▼raw puffer fish's milt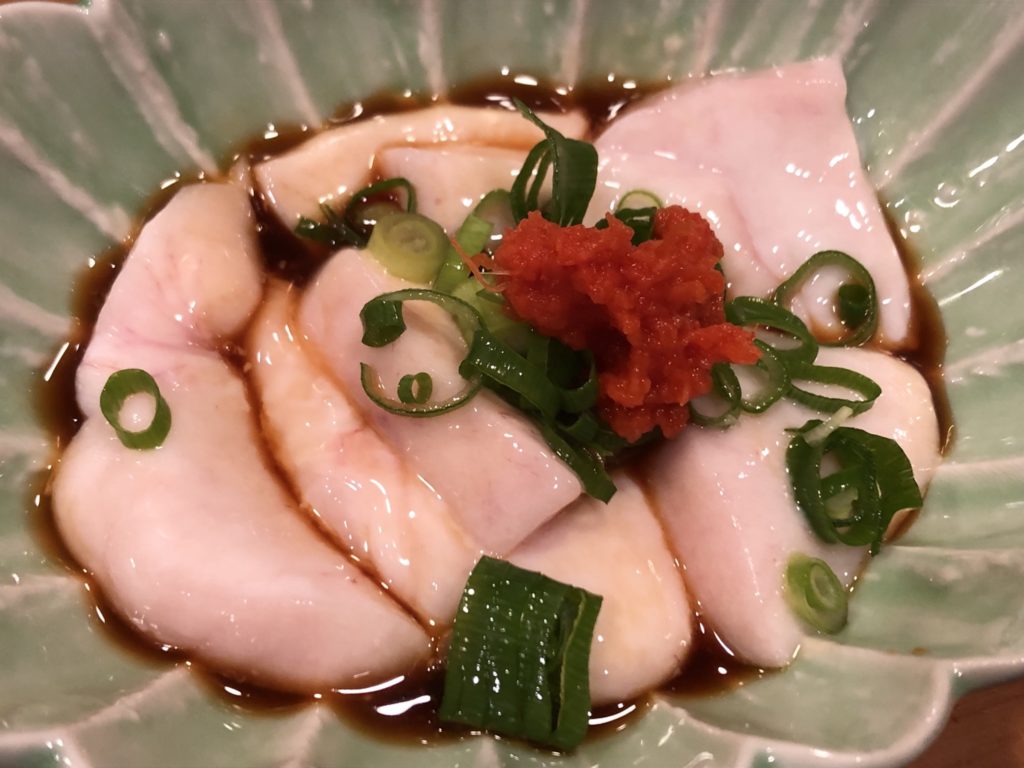 For raw or sauce grilling milt, sauce grilling milt is reccomended. The restaurant assistant recommended and the order of other customers were, sauce grilling milt.
And also, there was a large matsutake mushroom on the counter.
▼a large matsutake mushroom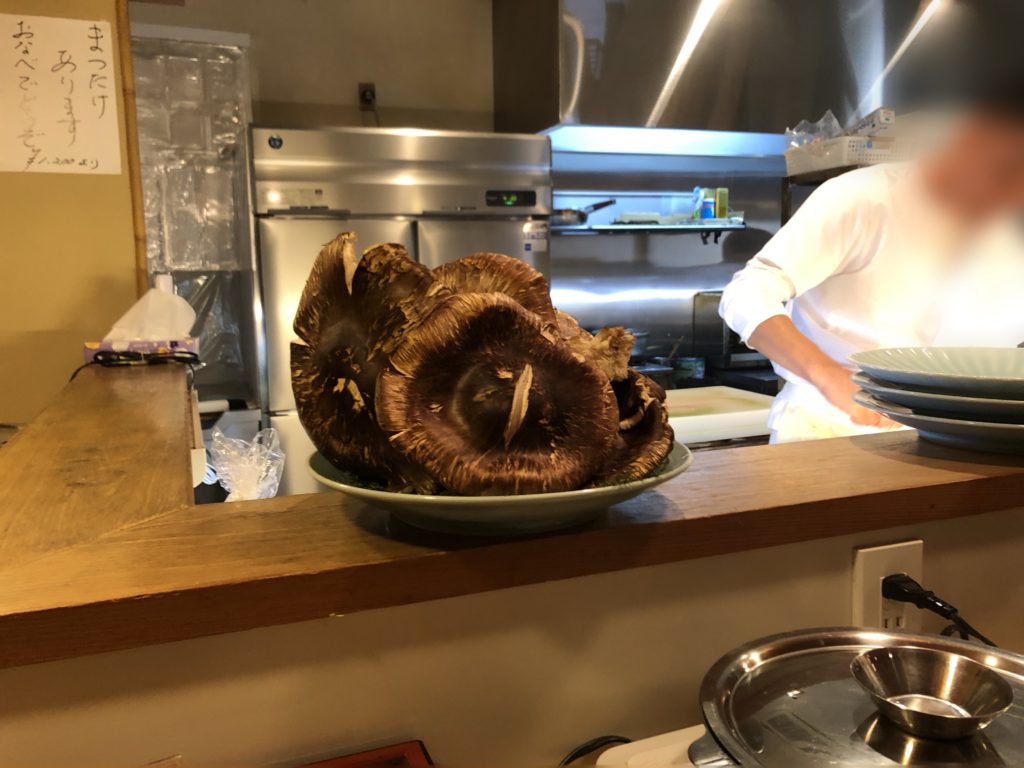 ✔︎There is also a puffer fish restaurant called Ajihira in Fukushima, but it is completely irrelevant to this restaurant.
Let's eat!
Menu is so simple.
a type of Japanese dish consisting of pufferfish boiled in a pot
sashimi of puffer fish
chopped sashimi of puffer fish
parboil of pufferfish
deep-fried pufferfish
nabekawa
meat between the pufferfish body and the skin
milt(only in winter)
porridge
porridge of pufferfish, rice and vegetables
The drink menu has a basic lineup of beer, chu-hi, and sake, but there are few types. In the past, sake was available in a variety of types, but customers did not order at all. So, the restaurant seemed to lose type of sake.
▼tessa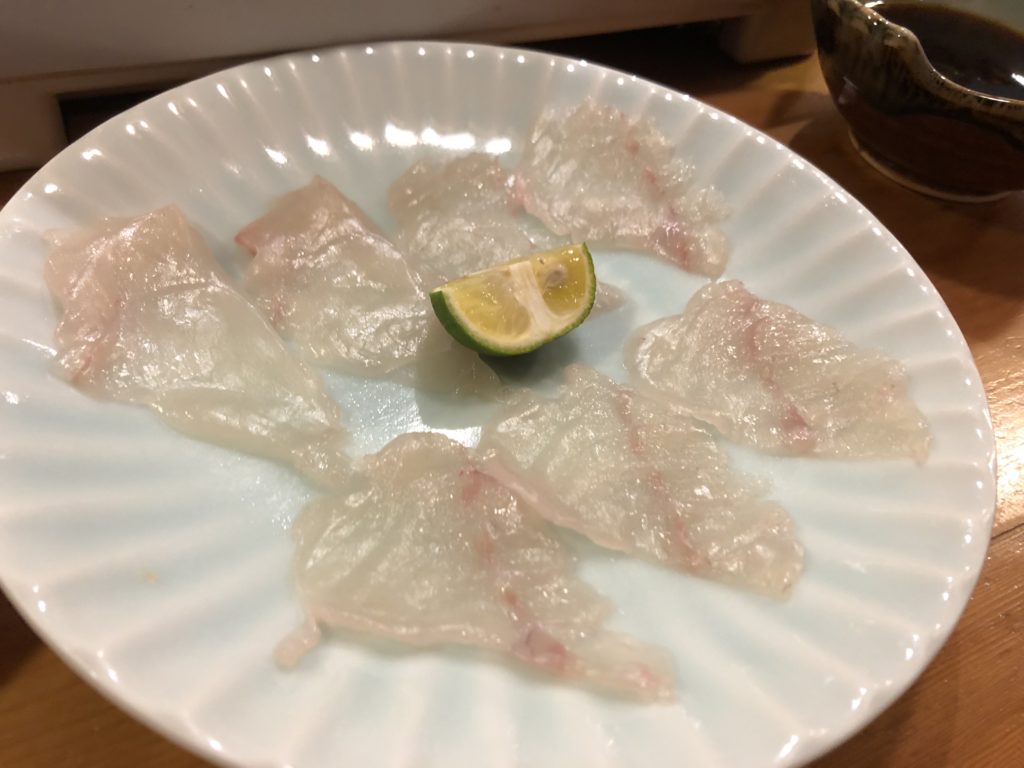 Thick and crunchy texture is unbearable! It was fresh without the wateriness like other pufferfish restaurants and supermarket that I sometimes eat.
Next, I asked for the deep-fried puffer fish, but forgot to take a picture. . . It was delicious, but the texture of the puffer fish seemed to be slightly impaired, and personally it seems not really good.
And next, I'm looking forward to tecchiri. 
▼tecchiri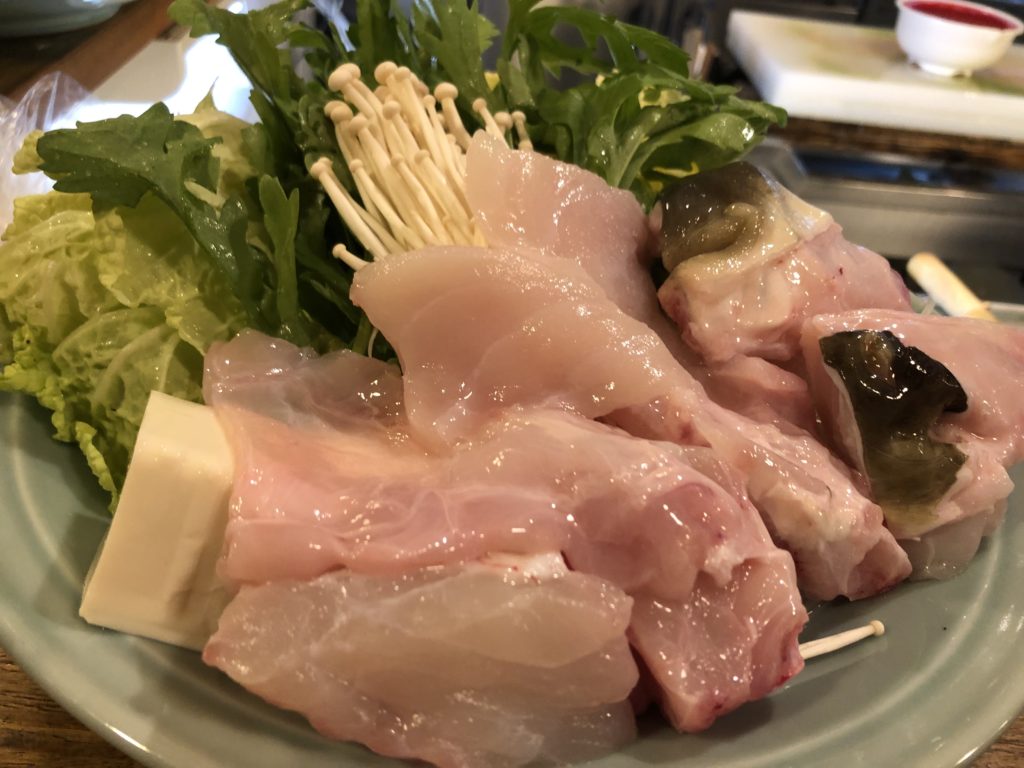 The garnish is delicious and very satisfying! If you eat it, you will want to drink sake. When you ask a clerk, it will be handled only as a kind of "Ozeki raw stored sake 13 degrees [bottle]".
You can choose either normal temperature or cold sake. It was easy to drink, and the compatibility with tecchiri was excellent!
Finally, we had a porridge, but it was a very satisfying puffer restaurant. If you eat pufferfish in Osaka, I think that "Ajidaira" is the best choice!