Yamaguchi has sightseeing spots such as Shimonoseki, Akiyoshidai and Ube. However, in general, Yamaguchi is a large area, and you may find it difficult to move on unfamiliar land.
In such a case, we recommend the "1day ticket for holiday" you can get on buses unlimitedly in Yamaguchi!
"1 day ticket for holiday" is recommended for sightseeing in Yamaguchi
Introduction:1 day ticket for holiday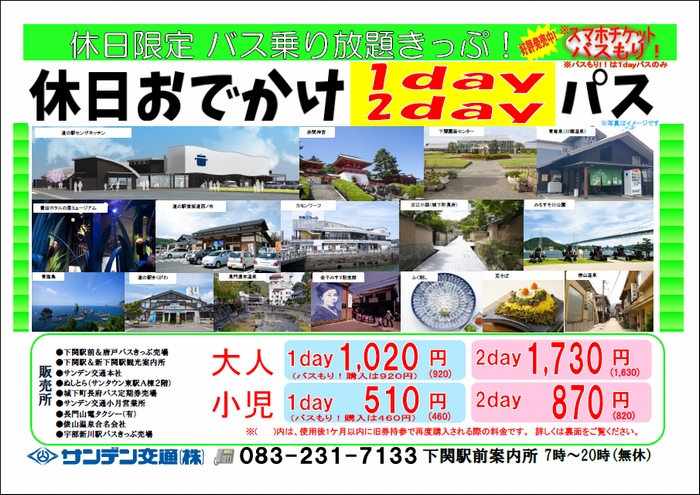 source:サンデン交通株式会社HP:http://www.sandenkotsu.co.jp/bus/service/discount_ticket
This is a ticket that can be used for unlimited gets on Sanden Bus, which is a wide range of routes in Yamaguchi only on weekends and holidays.
selling term:all year
validated period:1 day
price :920〜1020yen
place:Buy from the application(バスもり!) or OTC sales(1020円)
OTC sales as below:Shimonoseki Ekimae Bus Ticket Section, Karato Bus Ticket Section, Nushitora (Higashi Station Suntown Higashi Station), Sanden Transportation Headquarters (Higashi Station), Castle Town Chofu (Shimosekiyama Electric Taxi Chofu Garage), Shimonoseki Station Tourist Information Center, Shin Shimonoseki Station Tourist Information Center, Sanden Kotsu Kogetsu Office, Ube Shinkawa Station Bus Ticket Section
available area:All Sanden bus routes
EXCEPTION:Fukuoka Line and Limited Express bound for Ube Airport, Limited Express bound for Shimonoseki Station
Reason:Why a 1day ticket is recommended
Significantly cheaper than regular rates
Sanden bus is a fare system where the price changes according to the distance you get on, and the farther you go, the higher the price.
If you are moving to a nearby place and you do not get on and off the bus many times, the 1 day ticket for holiday may not be good deal, but if you are traveling to a distant sightseeing spot, you may be able to recover the expense by one getting on.
Also, even if you are moving to a nearby area, you may go around several sightseeing spots. Then, you will have to get on and off the bus many times, and each time you will pay. In such cases, a 1 day ticket for holiday will be good deal.
Get on the bus without worrying about the price
Except for the express bus, you can get on the bus without having to pay "Fare is too High!"
You may be glad you don't have to worry about the bus fare without having to check the bus fare in advance.
Easy to get off
The 1 day ticket for holiday that can be purchased with "バスもり!(Bus Mori!) " or OTC sales will show only when getting off, you do not need to check and pay some money each time.
You can go to places where trains are not passing
Although some trains in Yamaguchi pass inland, most of the lines only pass through the Sea of Japan side or the Seto Inland Sea side, making it difficult to access Akiyoshidai and Akiyoshido, which are famous for their karst plateaus.
▼Akiyoshidai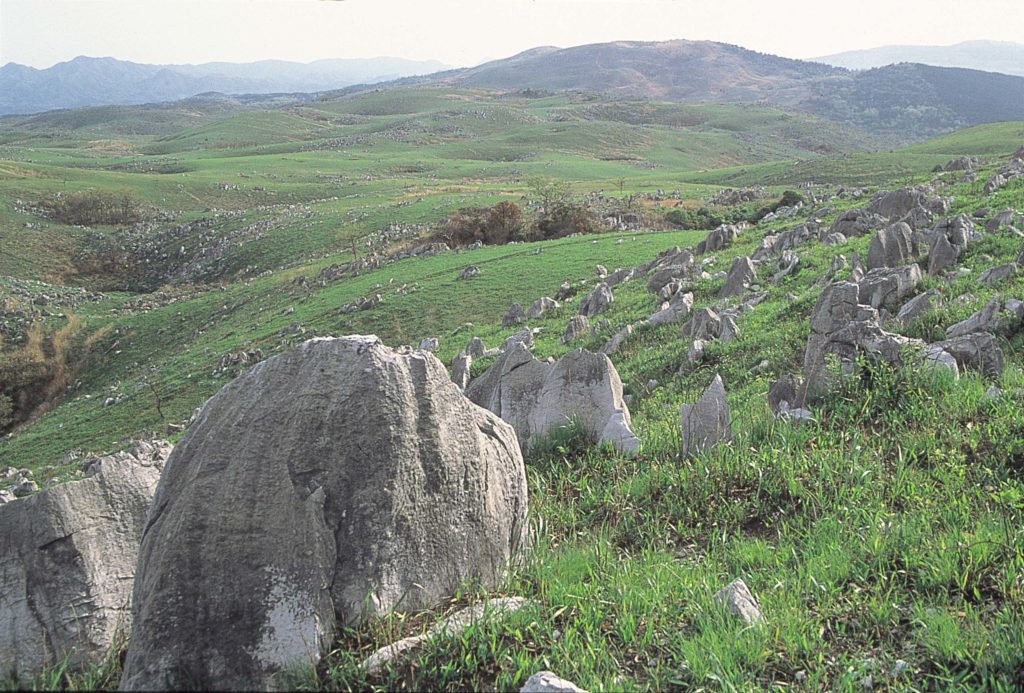 ▼Akiyoshidou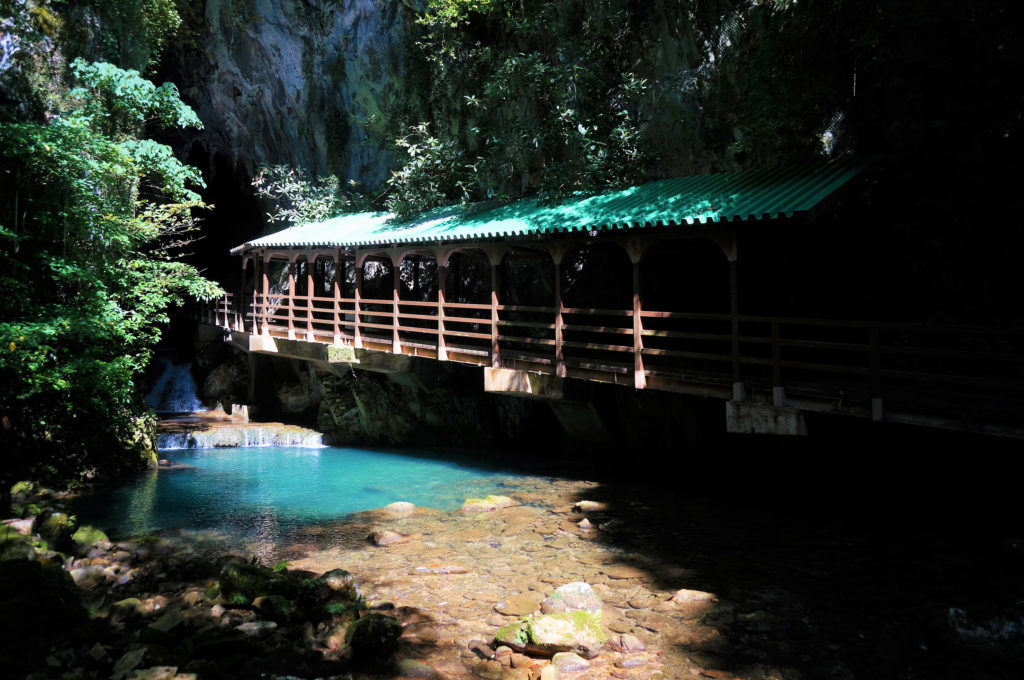 If you use a bus, you can go to places that are difficult to access by train, so you can expand your range of activities.
How to rent a car cheaply if you do not like using trains and buses
If you think:Traveling by train or bus is troublesome…
If you are traveling by car, you will need to rent a car. I also travels by renting a car depending on the location, but if you rent it at a regular price, it is expensive if you attach the option of car insurance.
There aren't many travel sites that offer rental coupon companies in a lump and have discount coupons, "Jalan rentacar" allows you to compare car rental company prices and use coupons to save money.
However, the problem is that there is only Japanese notation. So, I changed the way to get the discount to English, so please see if you are interested.
Here is a specific example of using the discount of Jalan rentacar.
If you rent a car in Yamaguchi on a two-day plan, you can rent a car for 7060 yen including car insurance in the case of mini car class.
▼Search condition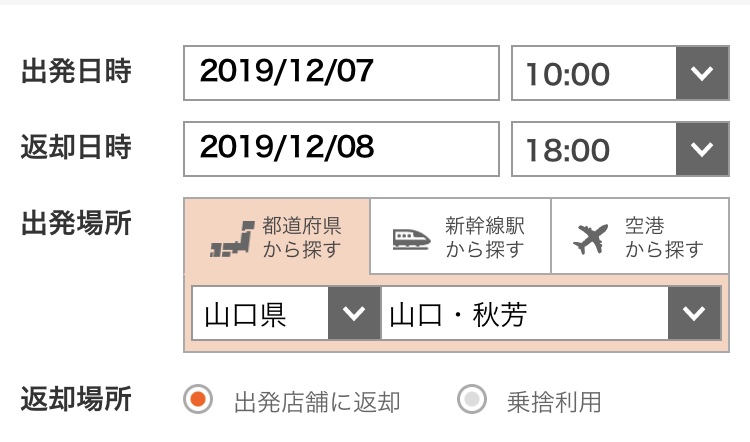 ▼cost of basic plan(7700yen)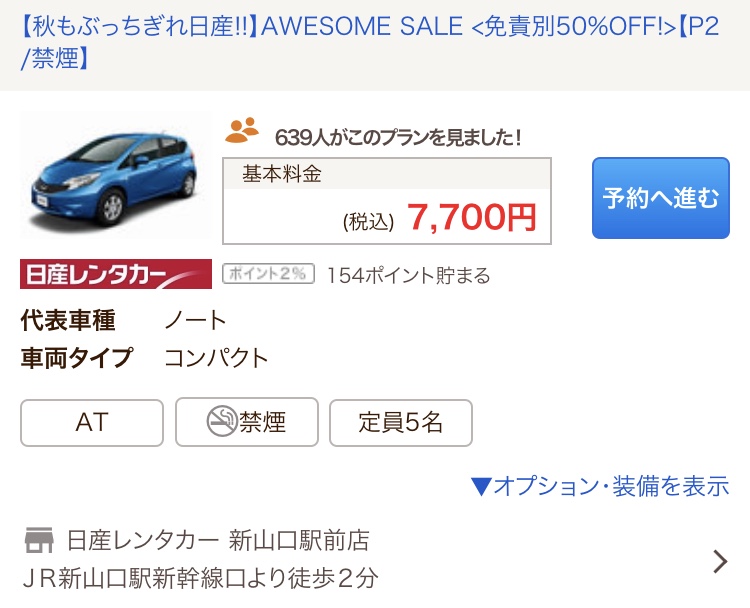 ▼cost of basic plan+car insurance(10340yen)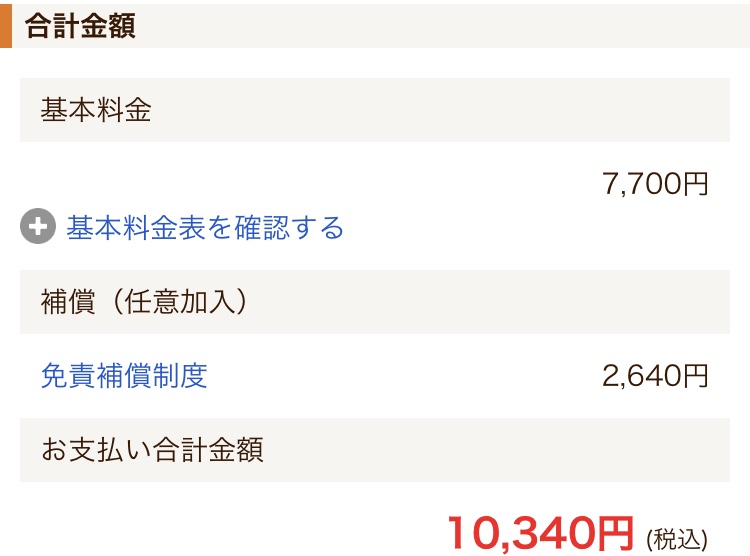 ▼get discount coupon(-1500yen)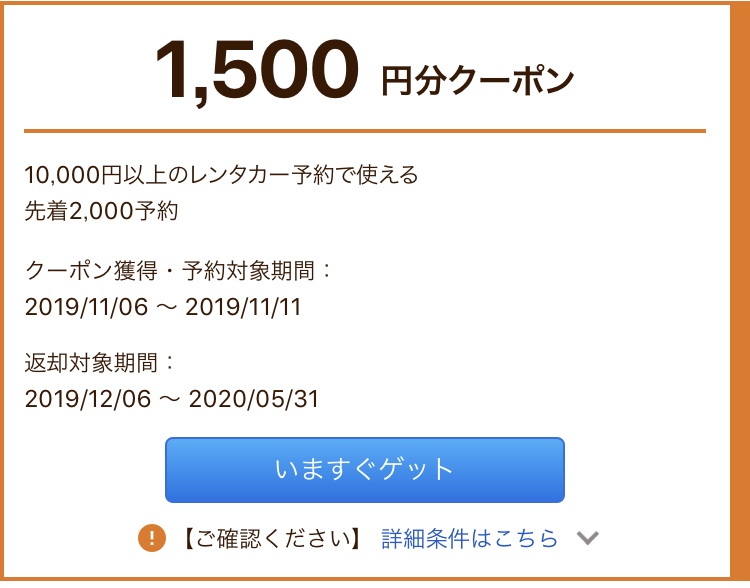 ▼apply discount coupon to cost of basic plan and car insurance(8840yen)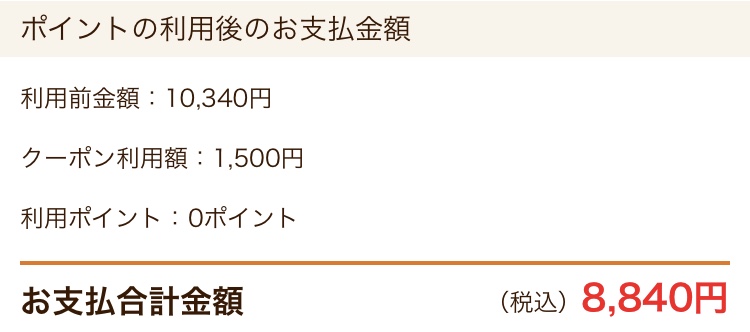 If you're sightseeing in Yamaguchi, make sure you get the transportation in advance so that you can use your time more effectively.