Ishikawa prefecture located in the middle of Hokuriku three prefectures (Fukui, Ishikawa, Toyama)!
After the Hokuriku Shinkansen was established, the limited express Thunderbird from Kansai to Toyama was abolished, and it was necessary to transfer to the Hokuriku Shinkansen at Ishikawa (Kanazawa).
Access from Kansai to Toyama has deteriorated, but access to Kanazawa via the Thunderbird from Kansai and Hokuriku Shinkansen from the Kanto region has sparked the popularity of sightseeing. There are many places to eat such as Kotogahama (Nakisuna Beach), Kenrokuen, one of Japan's three most famous gardens, Katayamazu Onsen, seafood, Kanazawa curry, and white gyoza.
Even if you say "I know that!", There are attractive sightseeing spots, gourmets, and events in Ishikawa that you never know. (Hakusan is one of the 100 best mountains of flowers, summer is very popular.) If you travel to Ishikawa, you naturally want to get seasonal information. The Ishikawa Tourism Federation has opened a tourist site called "Hot Ishikawa Tabi Net", which introduces seasonal events, gourmets, and sightseeing spots with the speed and accuracy of information unique to the local area.
If you go to Ishikawa, this is the site you want to keep. (Relievedly, you can access Ishikawa Tabi Net from the image of Higashi Chaya in Kanazawa ↓↓↓)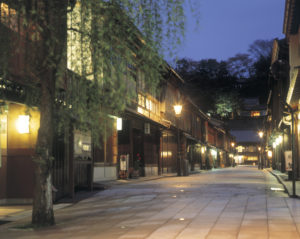 ●Nationwide version of the article from the tabisupo homepage