Hakone, in fact, Kanagawa Prefecture! I thought that it was Shizuoka prefecture because it was overly crowded with Atami. Hakone is located on the border between Kanagawa and Shizuoka prefectures. Lake Caldera is surrounded by the outer ring mountains, and the town of Hakone (Lake Ashinoko) is around it. We deliver rich nature and hot springs, gourmet food, and sightseeing spots from Mt. Hakone.
Hakone is a steep mountain! Adult trip to enjoy hot springs and lakes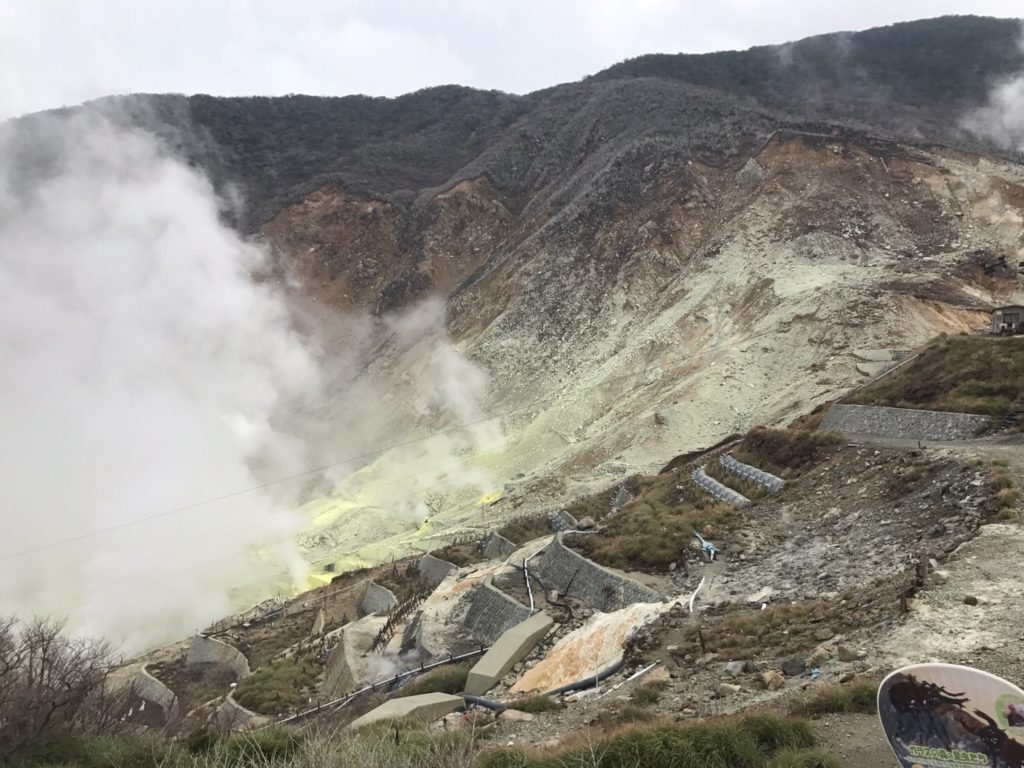 Hakone, which is easily accessible from Kanto and Kansai, is a very popular place for travel. There are many customers from overseas, and there are many shops in English and Chinese. The secret to its popularity is that it has good access, but it still has "good gourmet, lodging and hot springs". It was good to go in each! And popular places.
Gourmet
Stew and Curry Restaurant "Kotei"
It is a restaurant near Lake Ashinoko in Hakone, near Togendai Station (north side of Lake Ashinoko). It has been open since August 2000 and is very popular.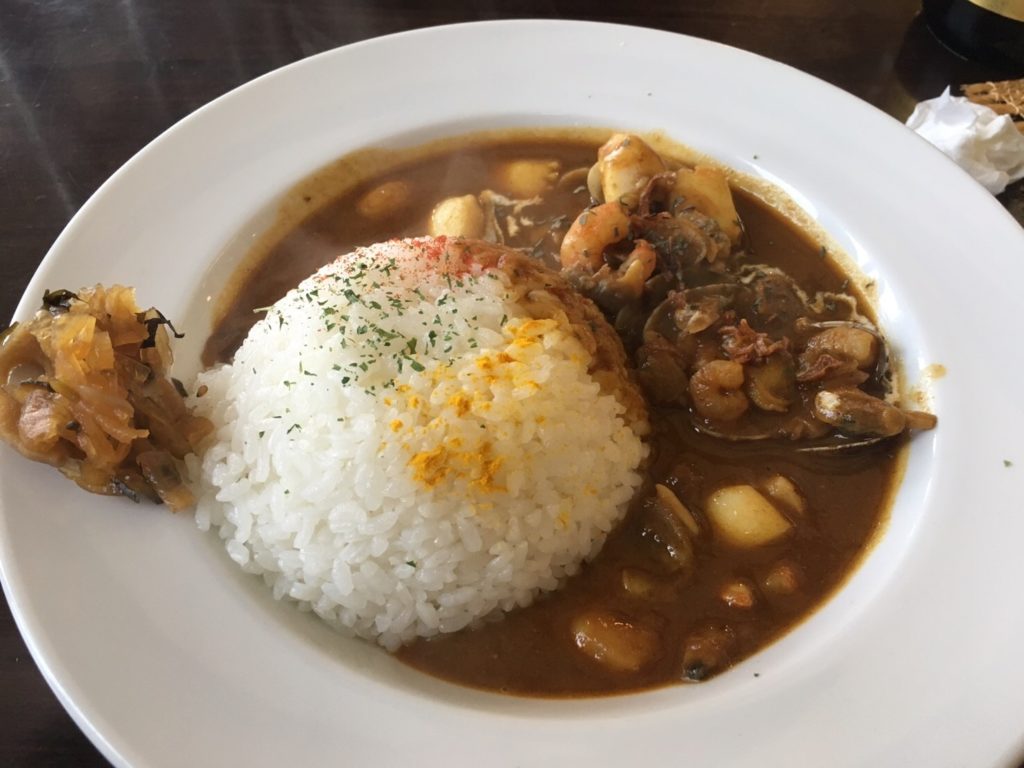 It is operated by a shop that rents boats on Lake Ashinoko called "fishing boats / boats violet", and has delicious beef stew and seafood curries that are cooked for two weeks. If you go around 11 o'clock, it's so popular that you can see the lines. As it is open until 16:30, it is recommended for lunch!
Bakery and Table Hakone
Located in Hakone-machi Port (Lake Ashinoko south side), 1F is a bakery store, 2F is a cafe, 3F is a restaurant. Curry bread using rice flour is crispy, and the inside is superb!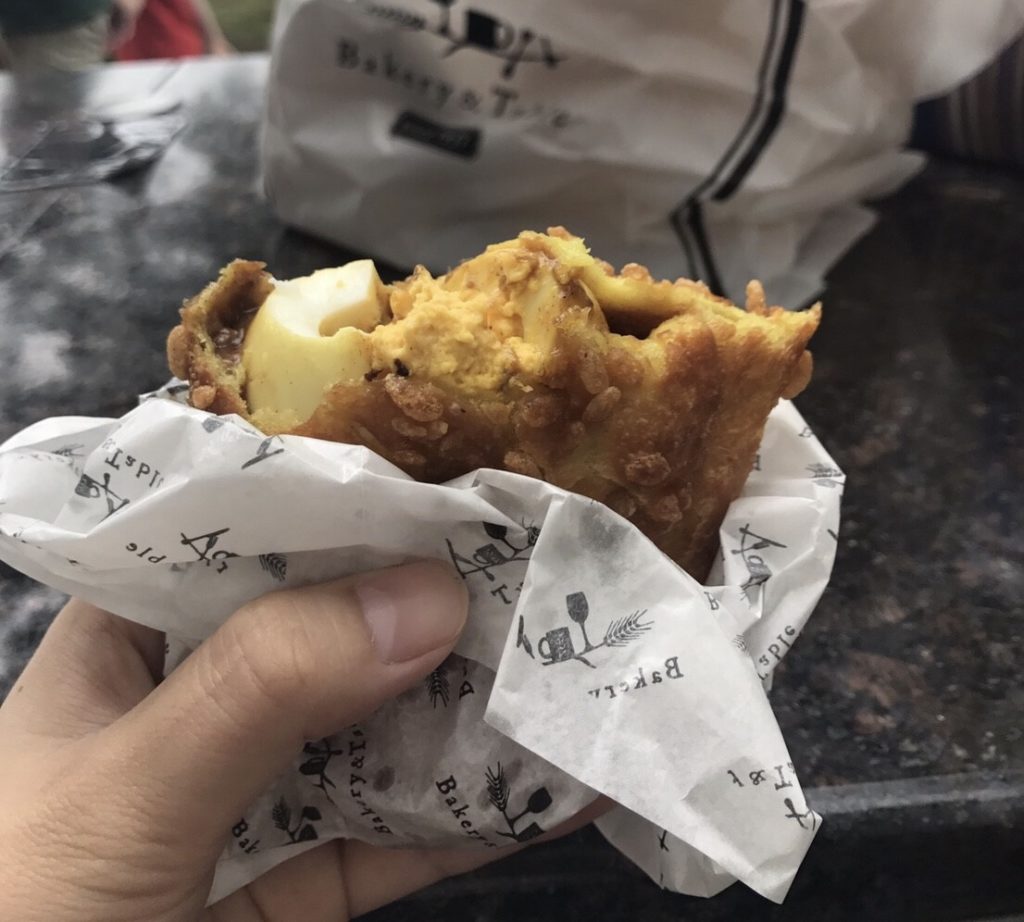 It is open at 10:00, but there is a line before opening. If you have enough time, you can use the cafe on the 2nd floor or the restaurant on the 3rd floor, but you can buy it at the bakery on the 1st floor without waiting.
Owakudani Black Egg
It can be purchased at the Hakone Ropeway station called Owakudani. Black eggs made from geothermal and volcanic gas are very good taste.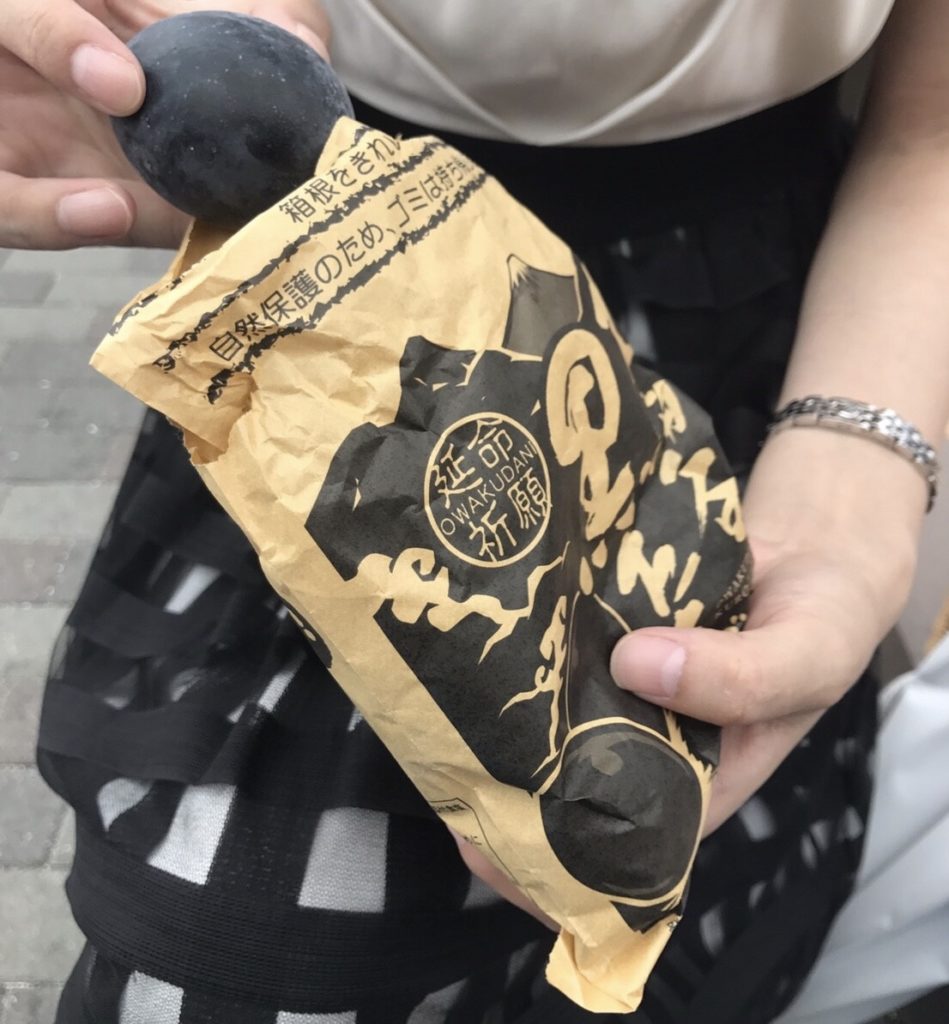 According to a TV program verification, the umami component is 20% higher than a normal boiled egg. Certainly the taste is deep, I ate it with boiled eggs!
Sightseeing spot
Owakudani
A crater explosion made by the explosion of Hakone Volcano about 3000 years ago. Desolate earth is filled with white smoke, and you can still feel the power of volcanic activity. You can go to Owakudani from Togendai by ropeway.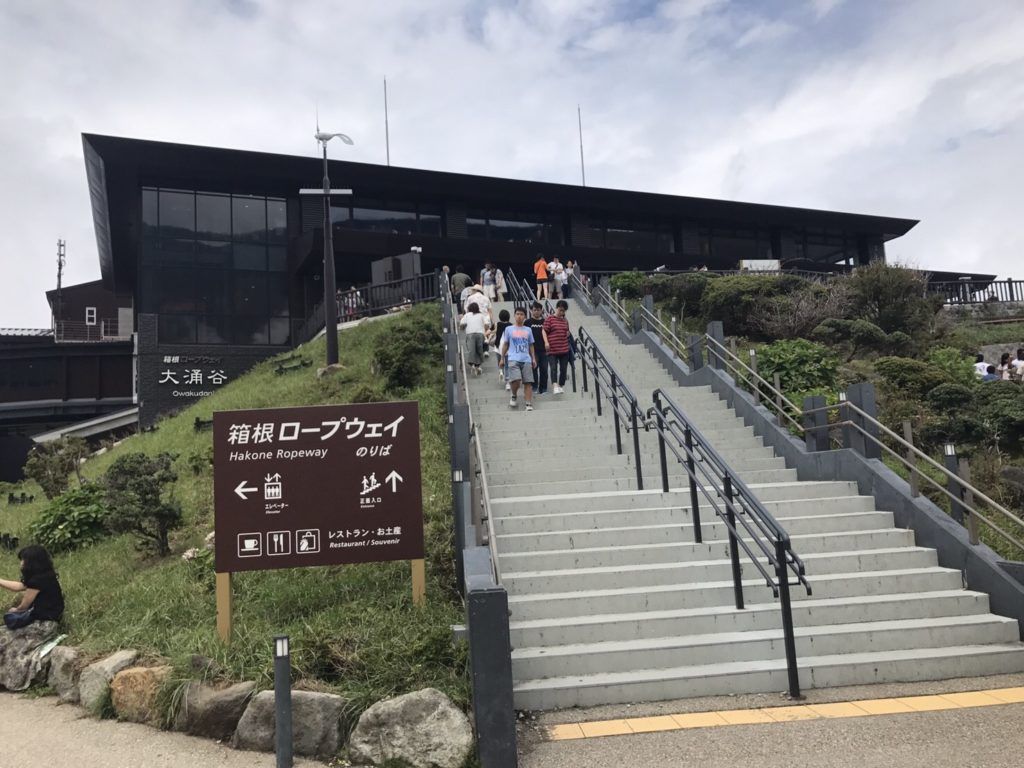 Even at Togendai (around Ashinoko), it is 741m above sea level and higher than Karuizawa. The temperature is about 4.5 ℃ lower than the ground, so it's a good idea to keep one jacket out.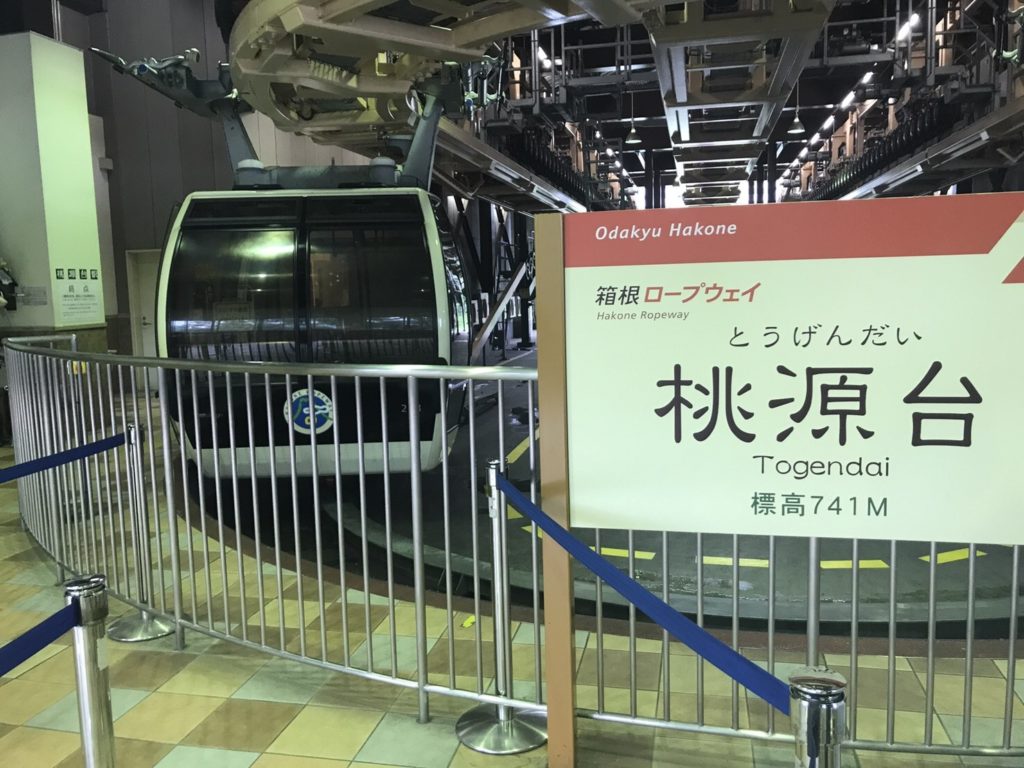 From the ropeway, you can see Mt. Fuji on a sunny day, but unfortunately it is cloudy on the day. . .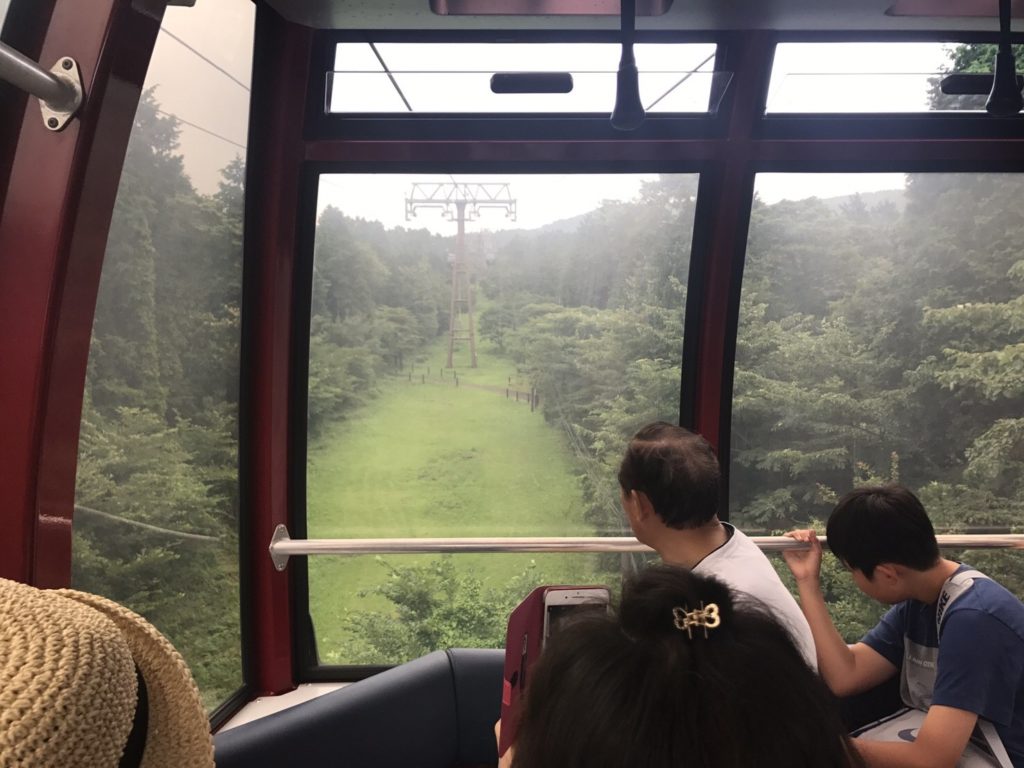 You can feel the scent of Hakone Mountain (smell of sulfur gas). Because it is an active volcano, mountain entry is restricted depending on the activity.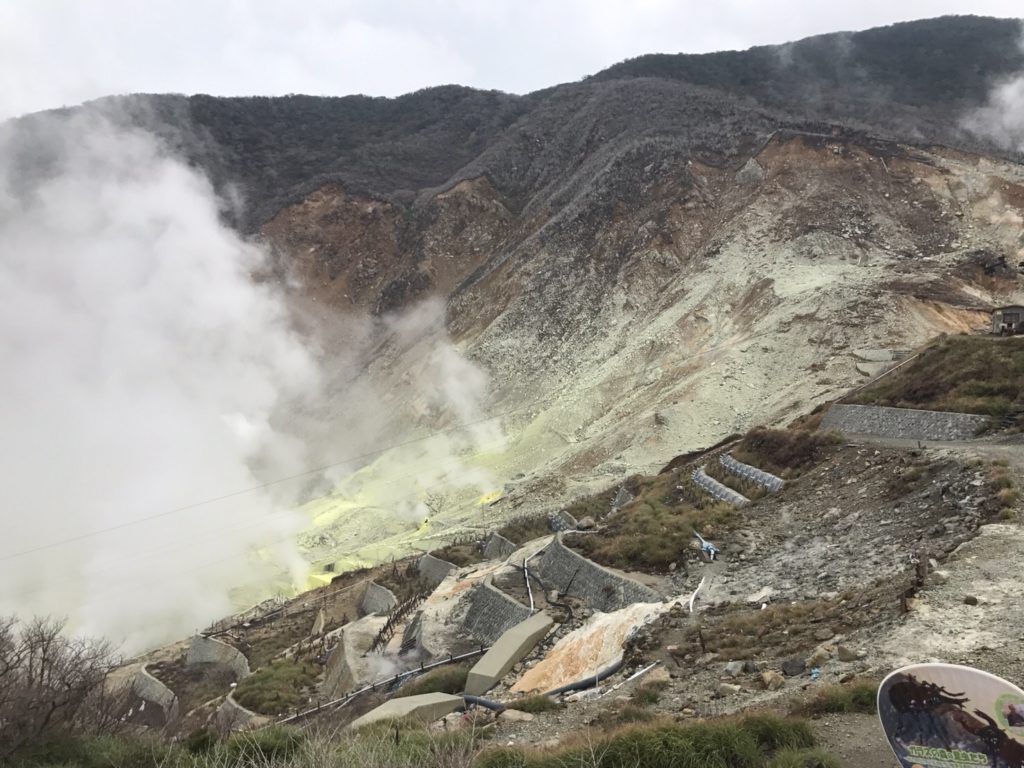 Desperate black egg, but very delicious! The black surface of the shell is the sulfided metal.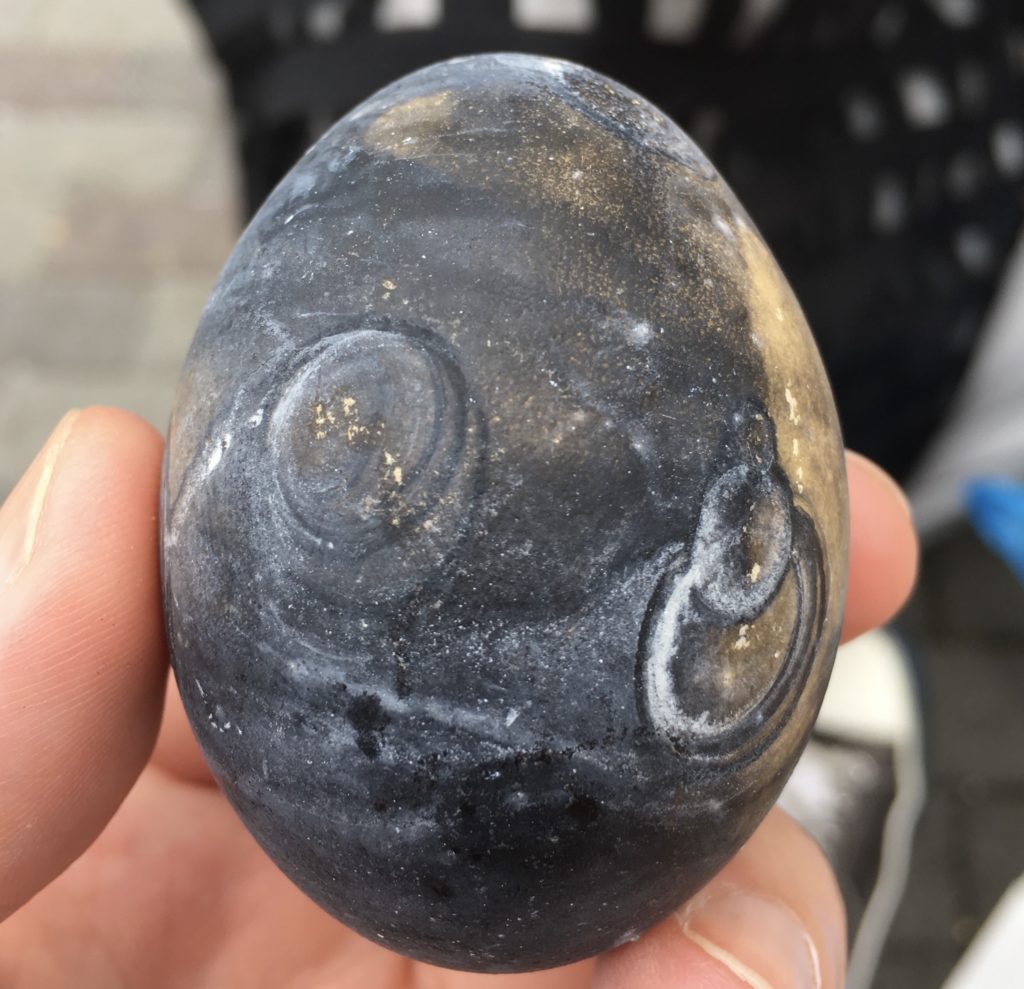 Owakudani has an observatory and a product store so you can enjoy not only the scenery but also sightseeing!
Lake Ashinoko Pleasure Boat
A pleasure boat that goes around Lake Ashinoko. It is used not only as a sightseeing boat, but also as a means of transportation around Lake Ashinoko.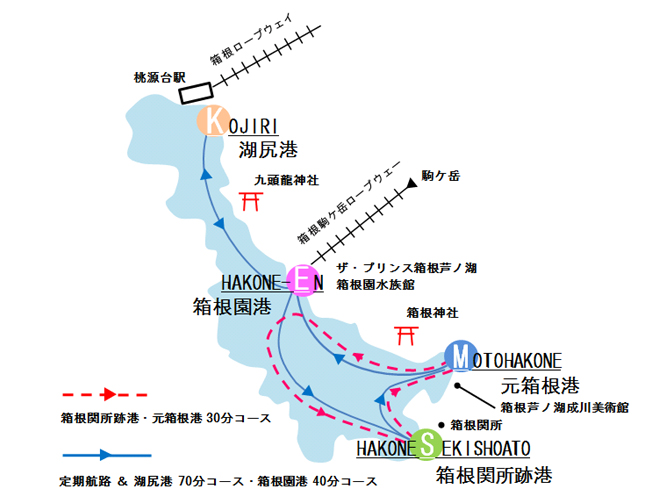 出典:箱根 芦ノ湖遊覧船HP:http://www.izuhakone.co.jp/hakone-yuransen/kouronogoannai/index.html/
In particular, there are gourmet and sightseeing spots around Togendai and Motohakone Port, but the distance is so long that it is easy to move by boat. When I boarded thinking that it was a pirate ship-like ship,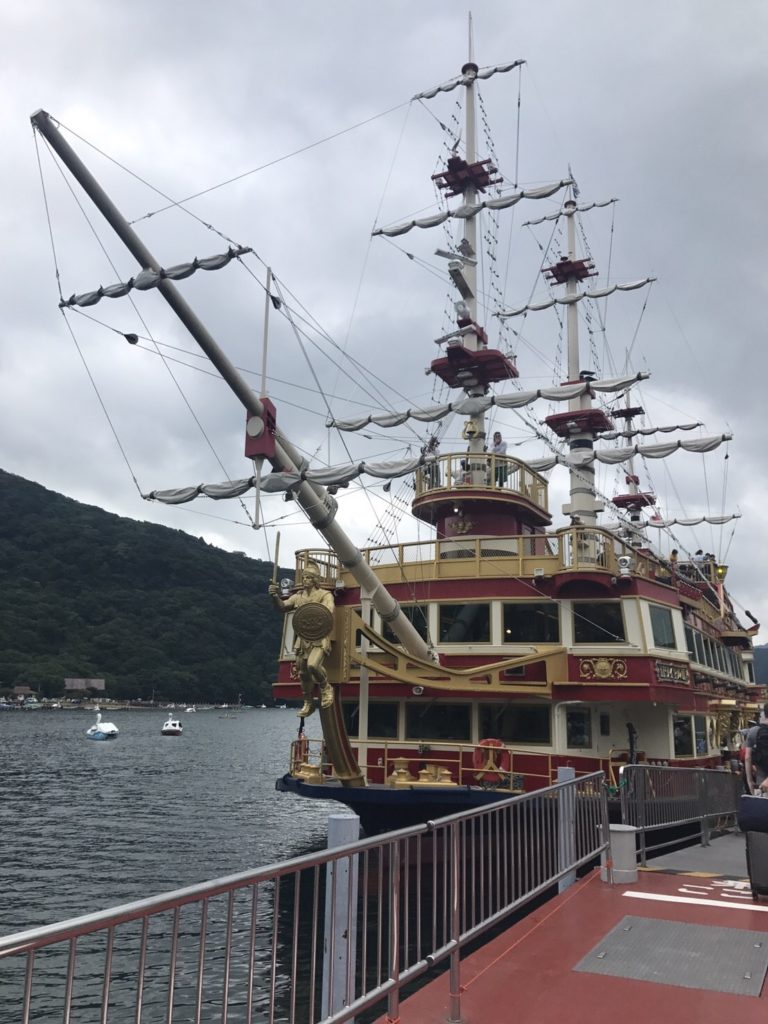 A pirate-like doll welcomed me. It was designed to be enjoyable not only on board but also on the deck, and the children were excited.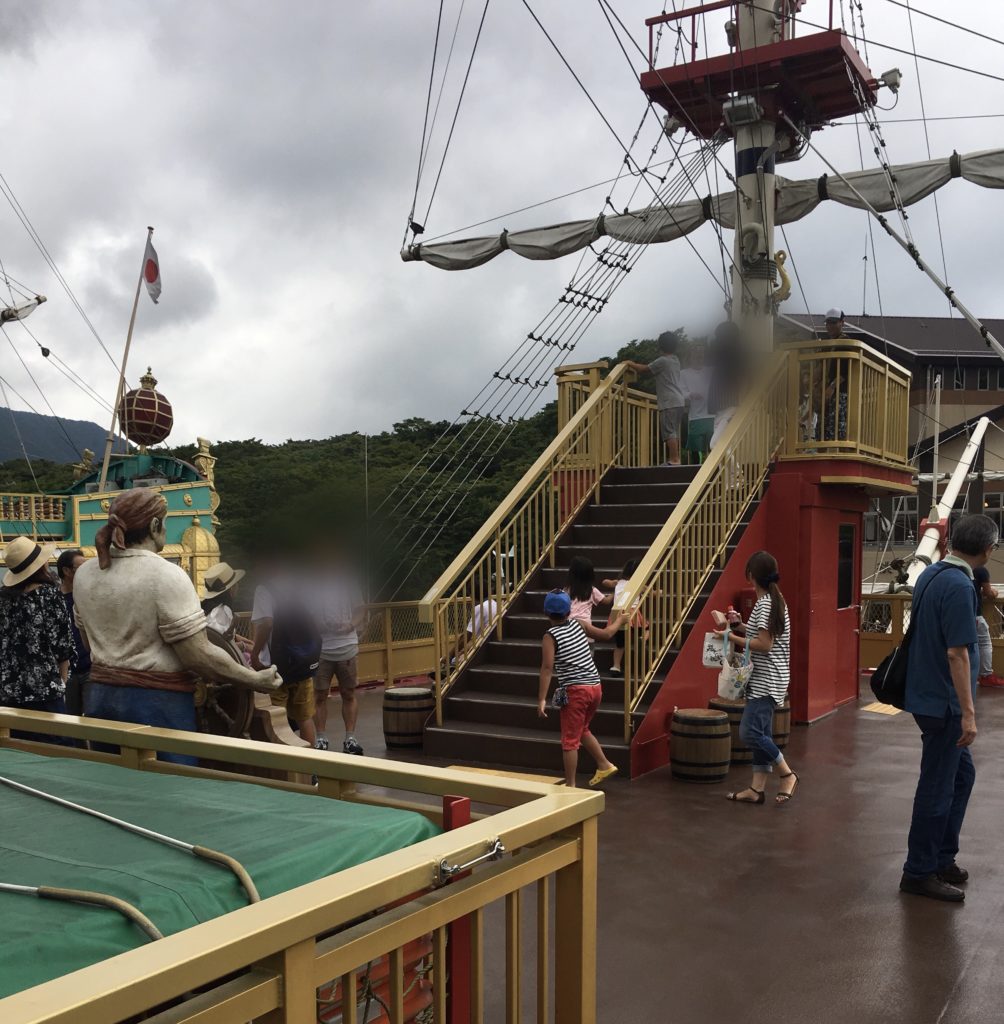 Dusk while watching the city of Ashinoko and duck boats.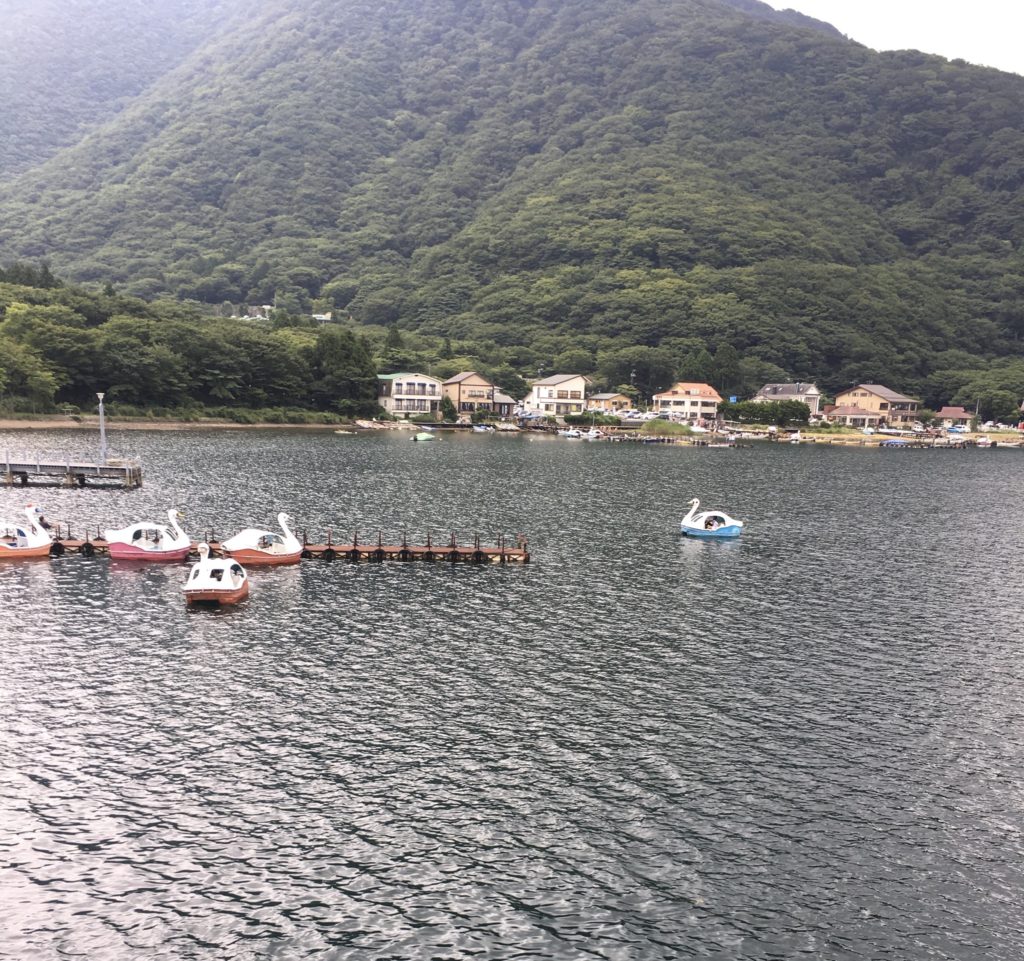 Hakone Shrine
A shrine that worships the Hakone Mountain (Komagatake) as a God mountain. It is close to Motohakone Port and within walking distance. There is also a red stamp, so if you are collecting it is a must!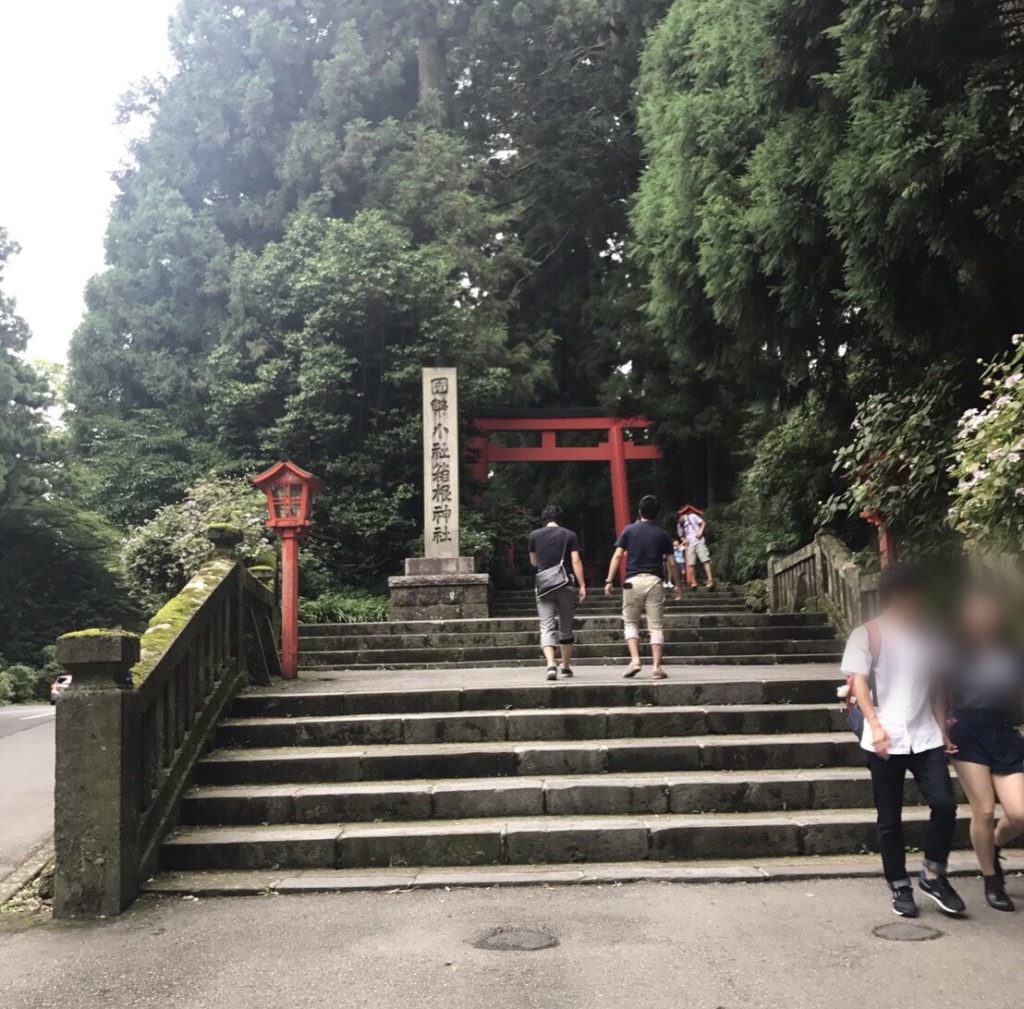 Hot spring and Ryokan-Hotel
Hakone・Ashinoko Ryokan"Hanaori"
This inn opened near Togendai in August 2017. As ORIX manages, the perfection is high. It is made in Auberge style aiming for instagram, it is definitely recommended if you stay as a couple.
▼Pond like infinity pool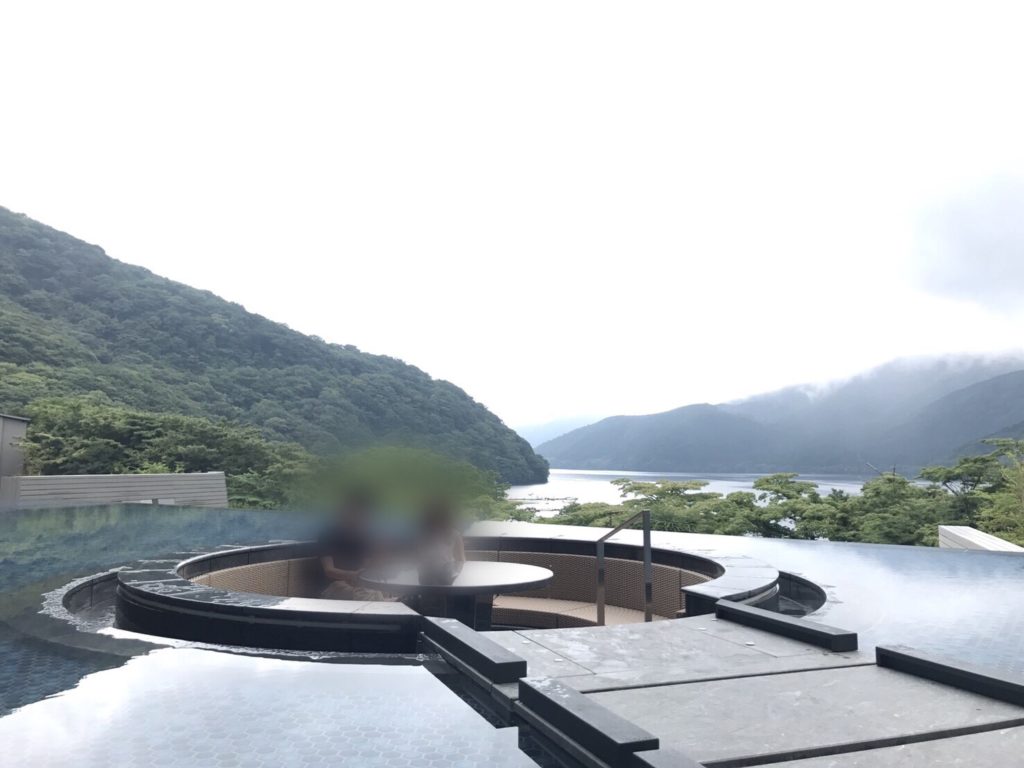 If you sit down with a sofa in the middle of the pond, you will feel like you are in a pool because your eyes are just on the surface of the pond.
▼Large and clean lobby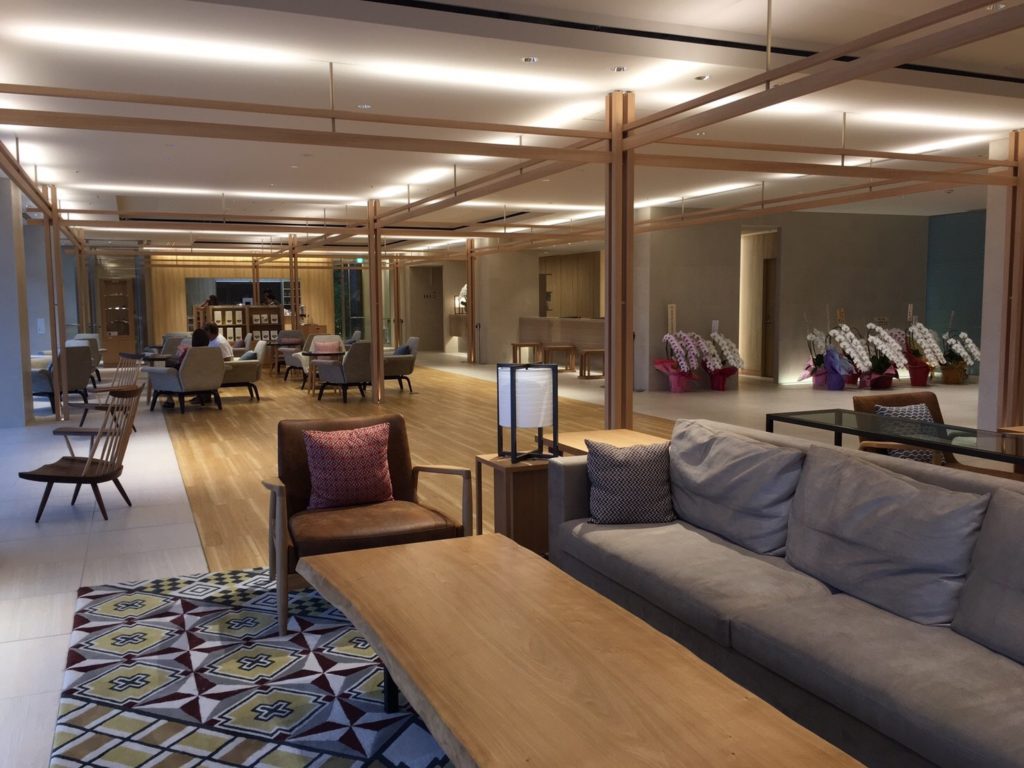 "Hanaori" is the best lobby! Relax on the sofa, drink and heal free herbal teas.
▼Fashionable footbath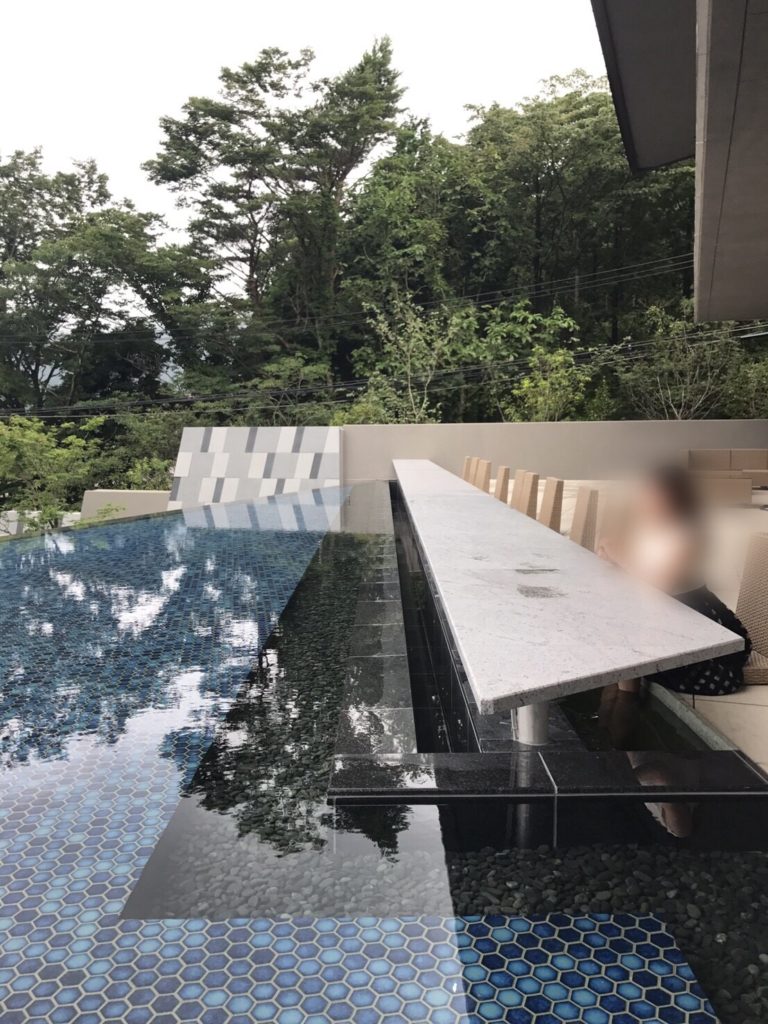 Below the table is a footbath! You have towels that blow your feet after you have soaked them properly, so your wet feet won't help you. As you can see, it's an Instagram spot.
▼Private room with open-air room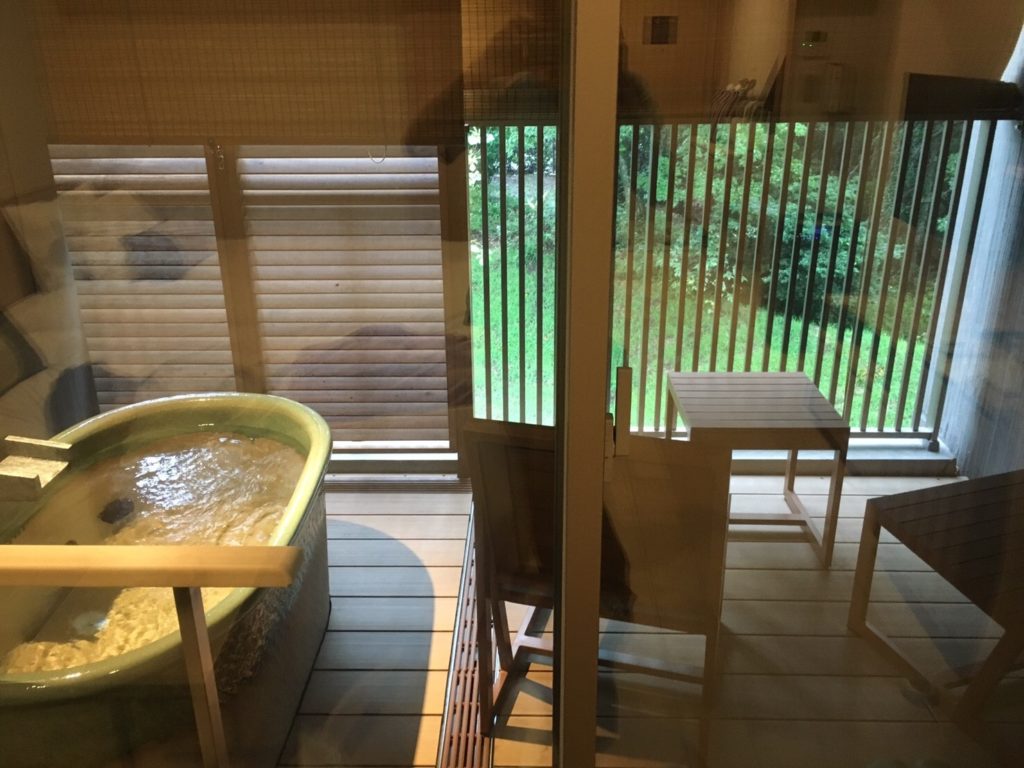 The large communal bath is nice, but the biggest advantage is that you can have a beer and snack set in an open-air bath late at night.
▼Big Bath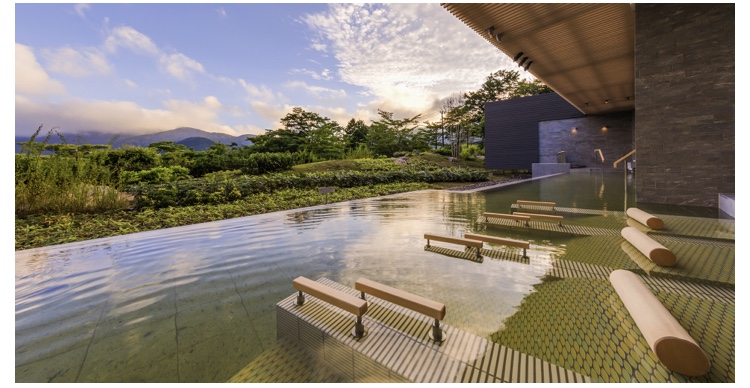 出典:箱根・芦ノ湖 はなをりHP:https://hanaori.jp/ashinoko/
It was an open-air bath, but it was the best with wooden pillows and a bed.
▼Dinner is buffet style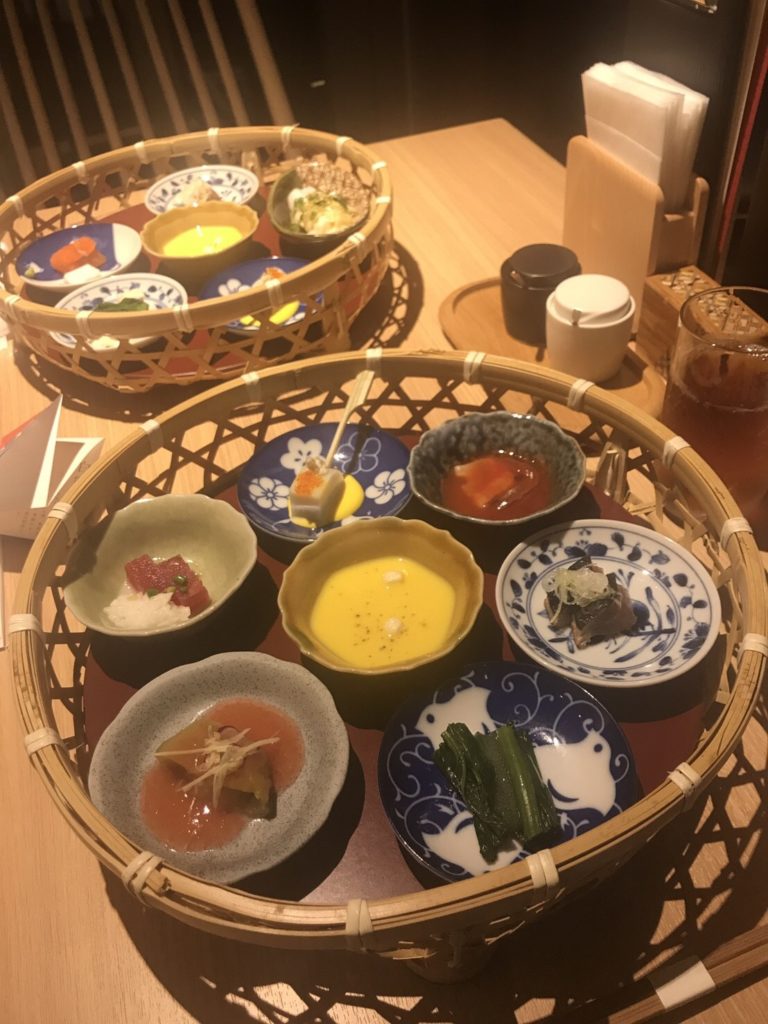 ▼The buffet is plentiful and delicious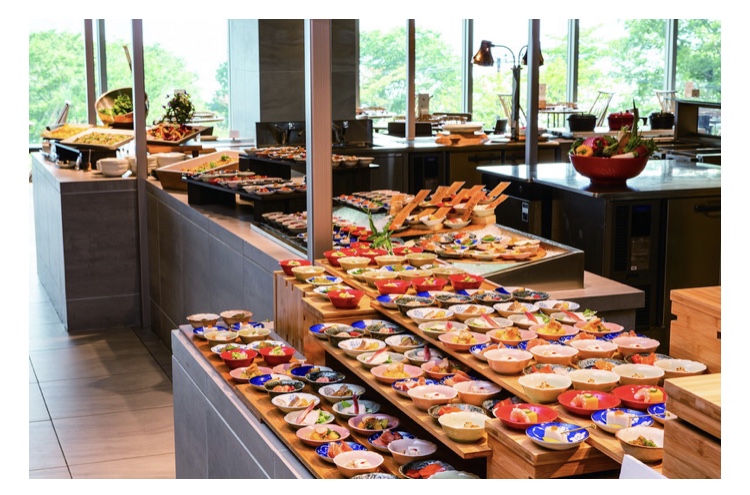 Lots of items, delicious taste! The buffet level is high, such as sea bream soup and fresh sashimi. I thought, "Buffet is not a place with a lot of local specialties!", But when the level of cooking was high, I started thinking that I didn't need to be the place. Overall, the appearance, room, bath, and meals were very satisfying!
Finally, a quick way to get to Hakone. Please note that the access method changes between Togendai (North) and Hakone-machi Port (South) ↓↓↓
Access
Access to Hakone is closest to Odawara Station on the Shinkansen. From the east exit of Odawara Station, you can go directly to Hakone (Lake Ashinoko) without changing buses. If you go to Hakone-machi Port (south side), instead of "Hakone Tozan Bus (No. 3)", "Izu Hakone Bus (No. 5)" will arrive at Hakone-machi Port (Lake Ashinoko) earlier.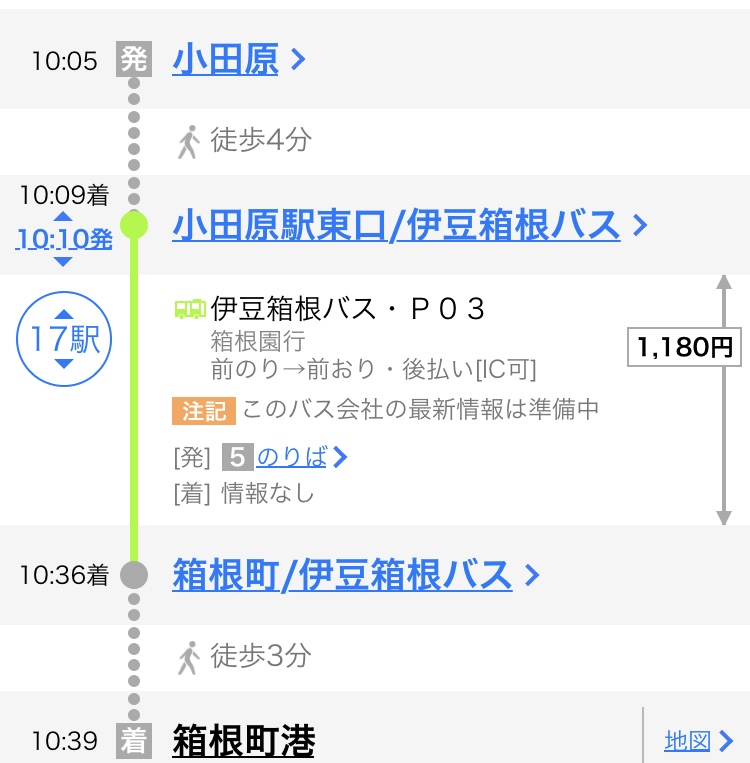 ✔Odawara means "小田原", Hakone means "箱根町"
When you go to Togendai (north side), it is the shortest to go from Odawara by JR to Hakone Yumoto → Hakone Tozan Bus to Togendai.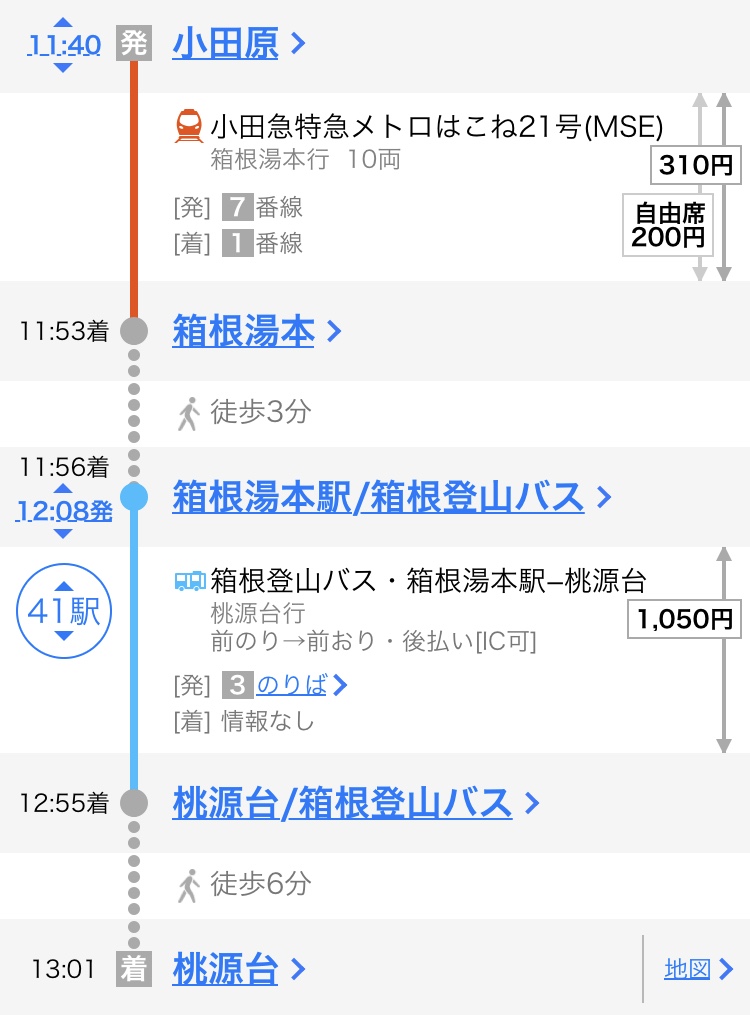 ✔Odawara means "小田原", Hakone Yumoto means "箱根湯本", Togendai means "桃源台".