What kind of image do you have in Okinawa? It is general recognization that summer is a place to relax on beautiful beaches and resort hotels.
Certainly, as it is, how to go to beautiful beaches and resort hotels, they use a car rental car and a sightseeing bus.
The reason is that there is only a short train between downtown of Naha and Naha Airport in Okinawa. Of course, there are no other trains, including other remote islands such as Ishigakijima and Miyakojima.
Unless a travel agency  prepares a sightseeing bus for your tour in Okinawa, traveling is mainly by rental car, and those who do not get on the car have to travel by route bus.
When traveling to Okinawa from outside the prefecture, it is common to stay for a few days, so rentacar and bus fees tend to be quite high.
On the other hand, there are many resorts that are cheaper than other sightseeing spots because there is a lot of land even though it is a resort, so if you can save car rental and bus fee you will be able to stay at a luxury hotel.
Here are some tricks you can make your rental car or bus cheaper in Okinawa.
Don't expect a train! Use buses and rental cars for travel in Okinawa.
how to cost down rental car
I compared the lowest prices of rental car stores as long as they can be checked under the same conditions (3 days 2 nights, rent from 9:00 on the first day to return at 18:00 on the last day).
search condition is as below.
departure/return place:Naha airport
departure time:11/3/2019 9am
return time:11/5/2019 6pm
Jalan rentacar (the cheapest)
I compared a number of car rental stores. The result is Jalan car rental was the cheapest.
▼car rental fee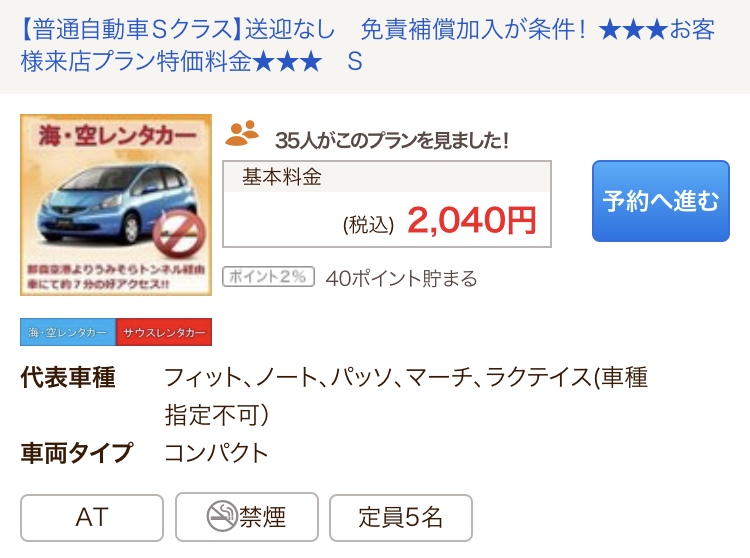 ▼car rental fee+car insurance fee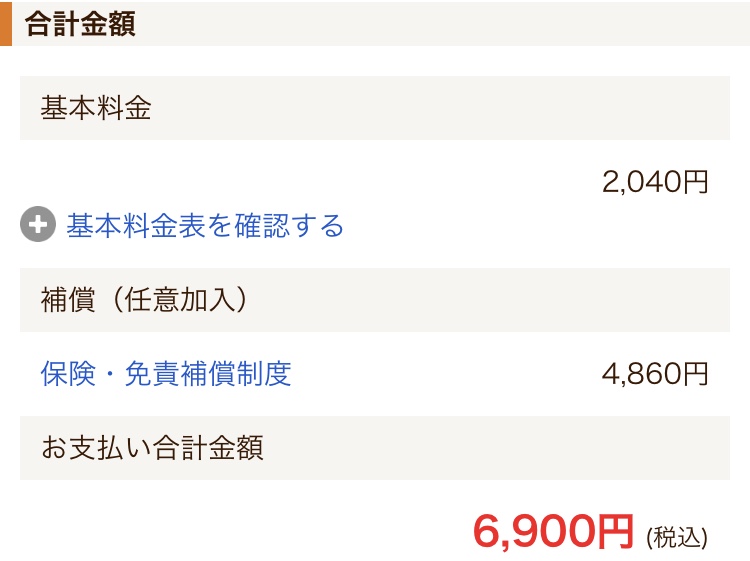 Rental car reservations handled by the travel reservation site "Jalan". The original price is set considerably lower and the coupon issue will make it even cheaper.
▼500yen off coupon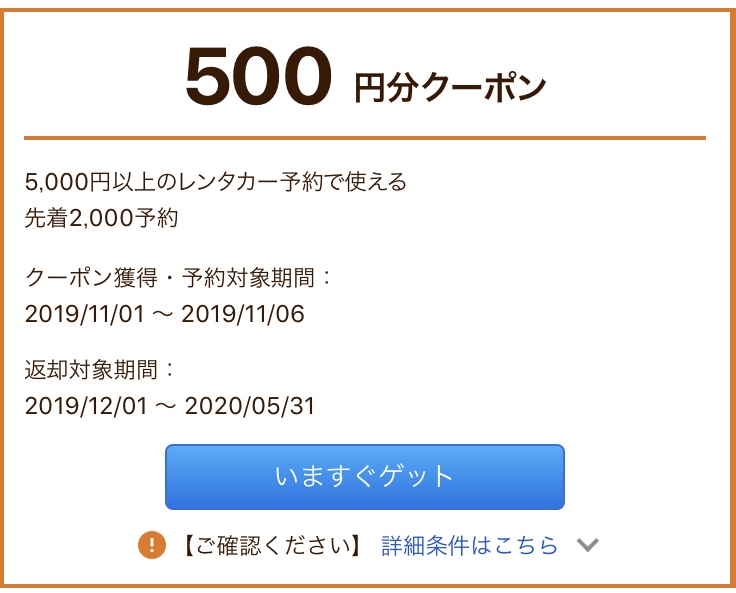 A rental of about 5,000 yen is 500 yen off, but a rental of 20,000 yen or more will increase the profit rate if there is a coupon of 3500 yen off and so on.
▼apply the coupon to car  rental fee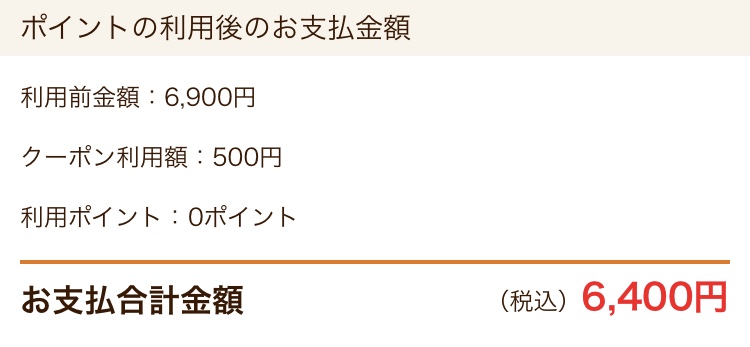 However, the problem is that there is only Japanese notation. So, I changed the way to get the discount to English, so please see if you are interested.
Here is a specific example of using the discount of Jalan rentacar.
▼search condition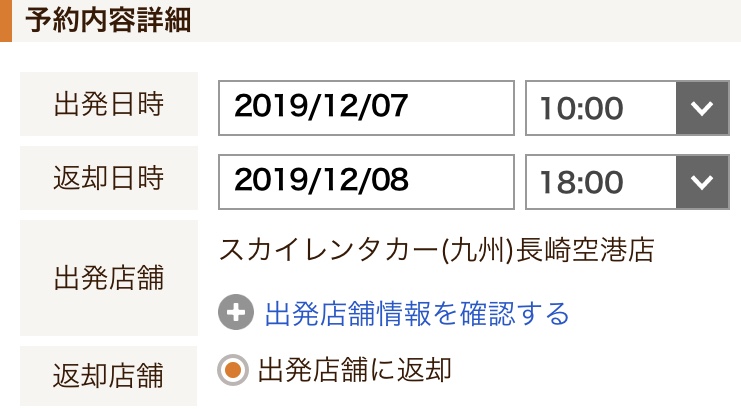 ▼you can get the coupon below
Basically, you can rent a car cheaper if you pre-order online. In Okinawa, a rental car reservation site "Okiraku" specializing in Okinawa is comparing the rental prices of 25 companies, and you can rent a car relatively inexpensively.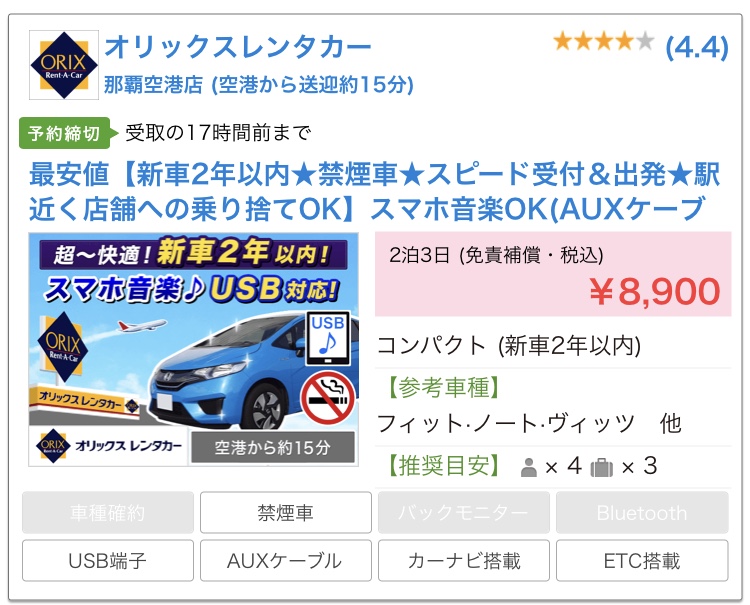 Not only the car rental fee, but also the exemption compensation and tax included, so it is cheaper when combined with the condition that the new car is within 2 years.
"Oki Raku" offers rental cars not only in Naha but also in Ishigaki Island, Miyako Island, Shimoji Island, Kume Island and Iriomote Island.
Bus
People who do not drive will need a bus to travel to Okinawa prefecture. On the main island you can go to most places by route bus.
In Naha city, you can use the city bus for the same fare of 240 yen, but if you try to go from Naha bus terminal to Nago bus terminal, it costs 1940 yen one way.
Not only in Naha city, but going to various places on the main island of Okinawa by bus seems to use a considerable amount of money.
For those who do not travel by a car, there are discount tickets in Okinawa main island.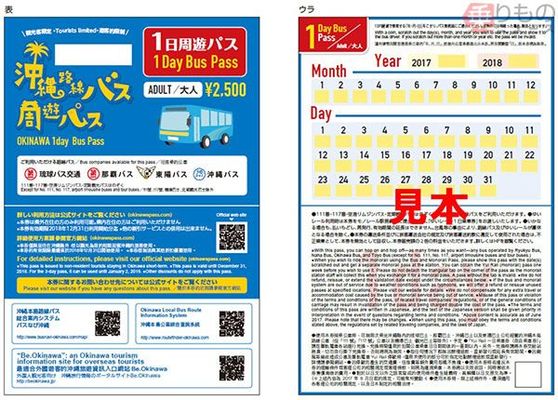 You can enjoy unlimited rides on all Okinawa route buses at the following rates.
Local bus 1-day tour pass Adult: 2,500 yen Child: 1,250 yen

Route bus 3 day tour pass Adult: 5,000 yen Child: 2,500 yen

Route bus 1-day tour pass Yui rail plus(train between Naha airport and downtown of Naha) :3,000 yen children 1,500 yen

Local bus 3 day tour pass Yui rail plus 5,500 yen children 2,750 yen
If you want to go all the places you want to sightsee in one day, a one-day tour pass is suitable. if you are going to sightseeing Okinawa for three days, three-day tour pass is suitable.
For example, if you go from Naha city to Nago without using a one-day pass, it costs 3880 yen for a round trip, but if you use a one-day pass, it costs 2,500 yen.
It depends on how many places to go, but I think you can use the bus for less than half the price. Recently, it is a ticket that is rapidly gaining popularity for those who do not drive and those who can not drive in Japan.