Speaking of soup curry, it originated in Hokkaido. It has become popular nationwide. In Tokyo and Osaka, soup curry  restaurants are increasing, but it is difficult to find delicious soup curry restaurants.
When I went to Kochi, where my wife is from, I heard that there was a soup curry restaurant that was popular in the local area, and I went.
I was shocked!
Actually, it was so delicious.
Delicious soup curry restaurant in Kochi, niccote!
Inside the  restaurant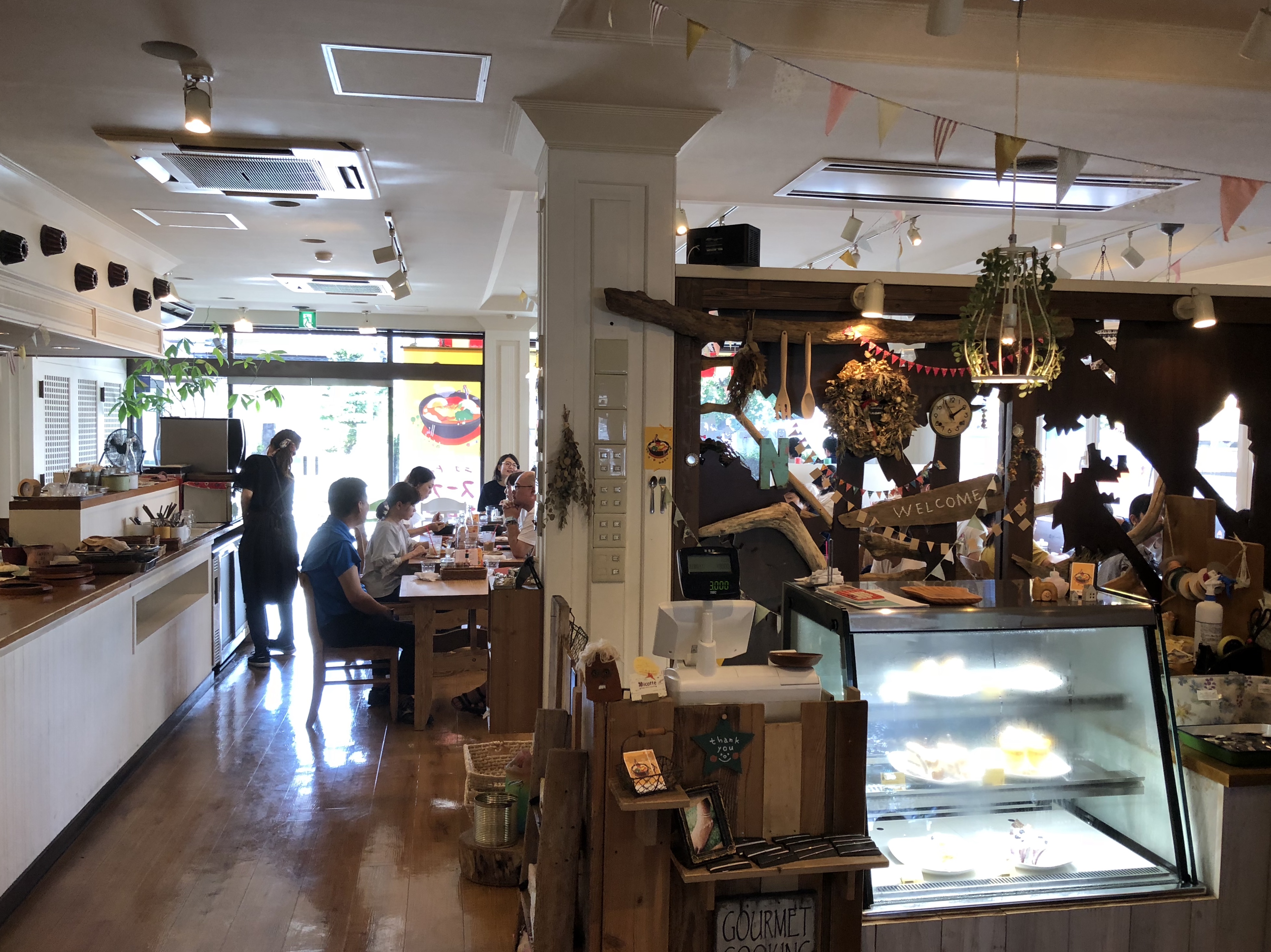 The atmosphere is casual and enjoyable in a cafe-like shop.
Because there is a kids' space, it is easy to go to homes with children.
The menu first selects the type of rice (ten grain rice, butter rice, vermicelli) and determines the amount of rice.
Up to M(middle size) is free, but the amount of roux of soup curry is large, so if you eat it normally you will run out of rice before you consume the roux.
People who are hungry are recommended because you can eat without leaving roux if you order L size for +100 yen.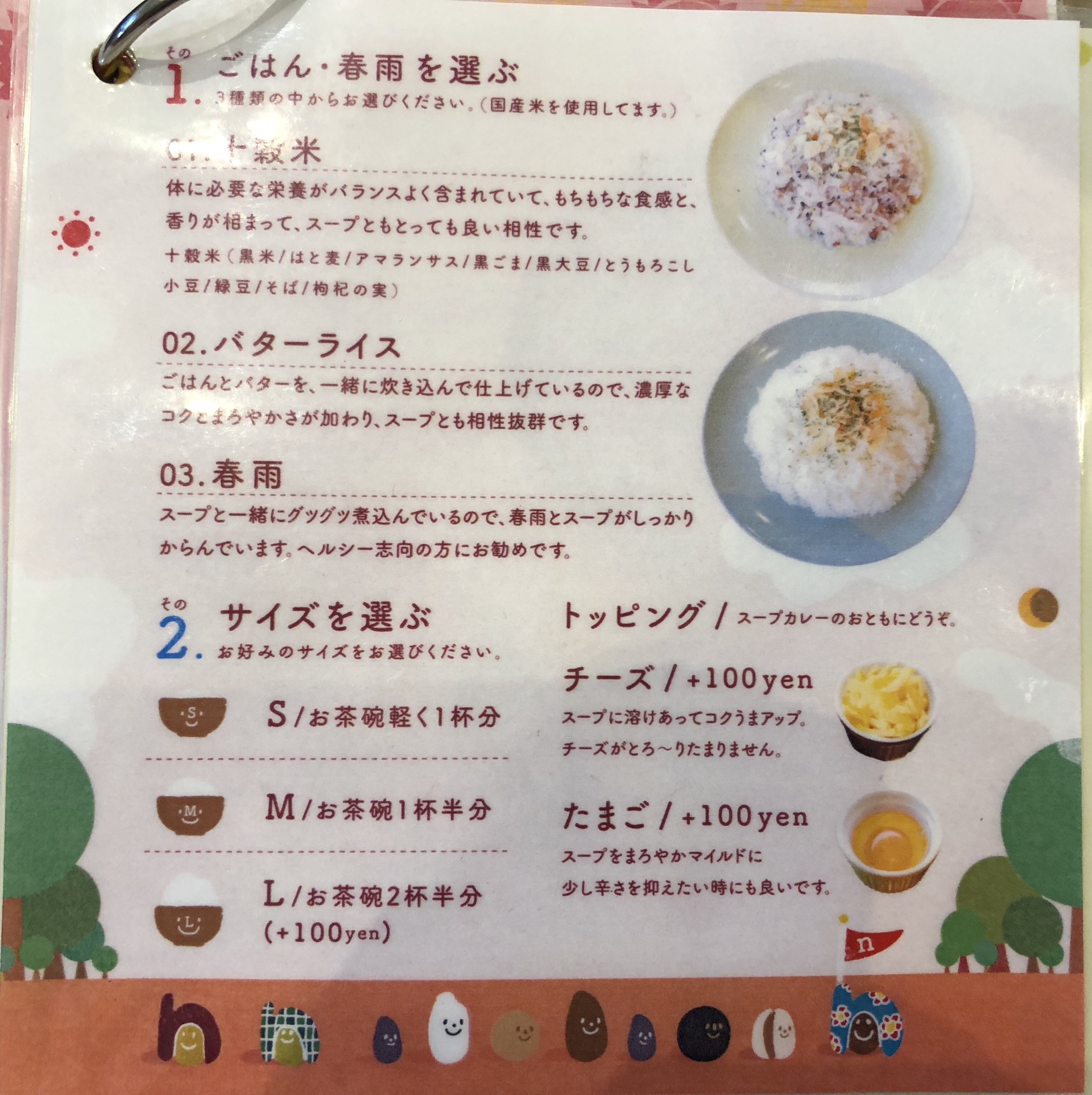 Once you have decided on the type and amount of rice, the next step is to choose a set, but if you don't want a drink, you probably don't need to pay +300 yen. . .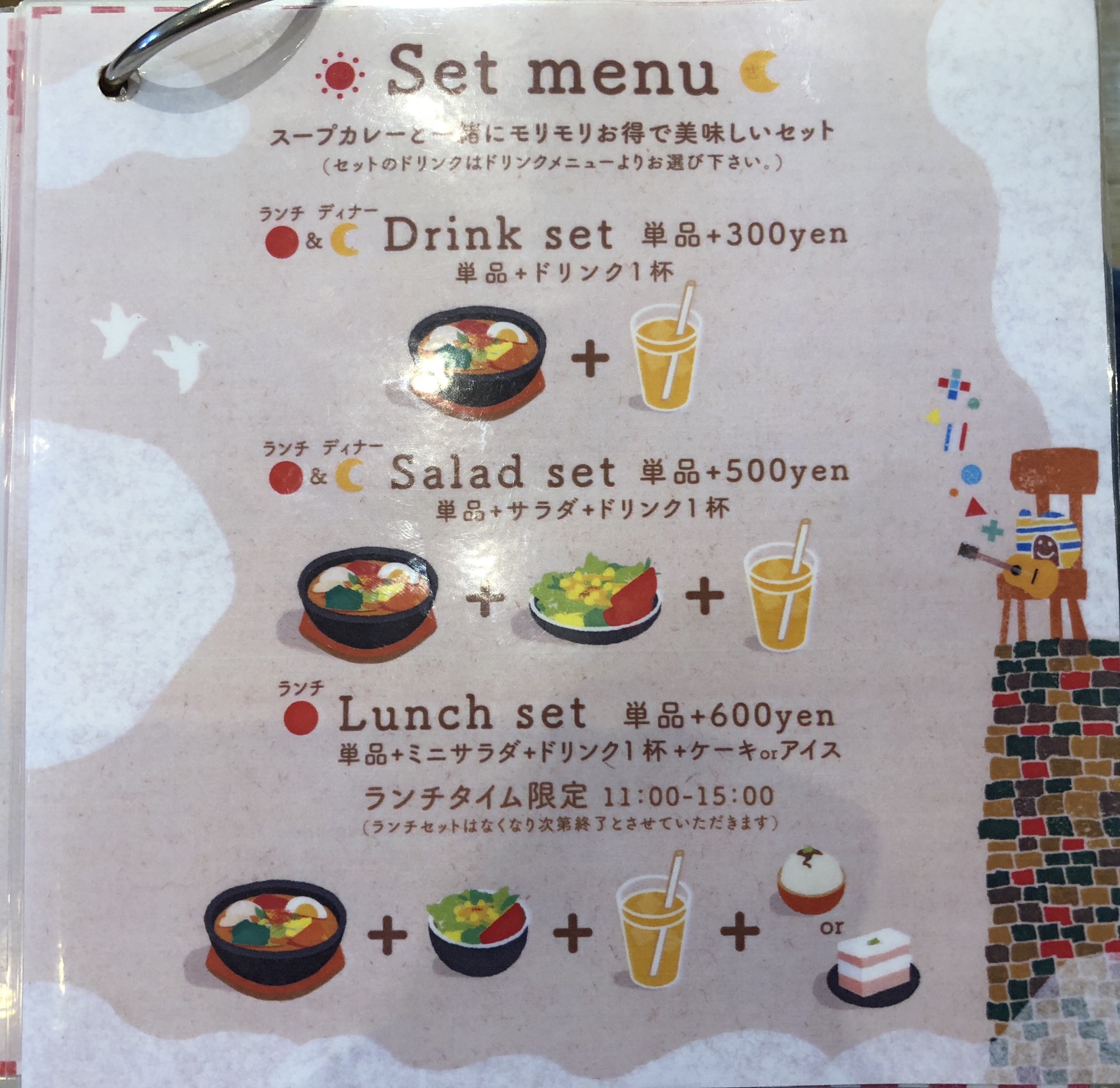 After deciding on the set, finally select the soup curry. The seafood curry seemed to be popular, so I tried to select it, but it was sold out, so I chose mushroom and cheese soup curry (1,000 yen).
Mushroom and cheese soup curry comes with additional cheese.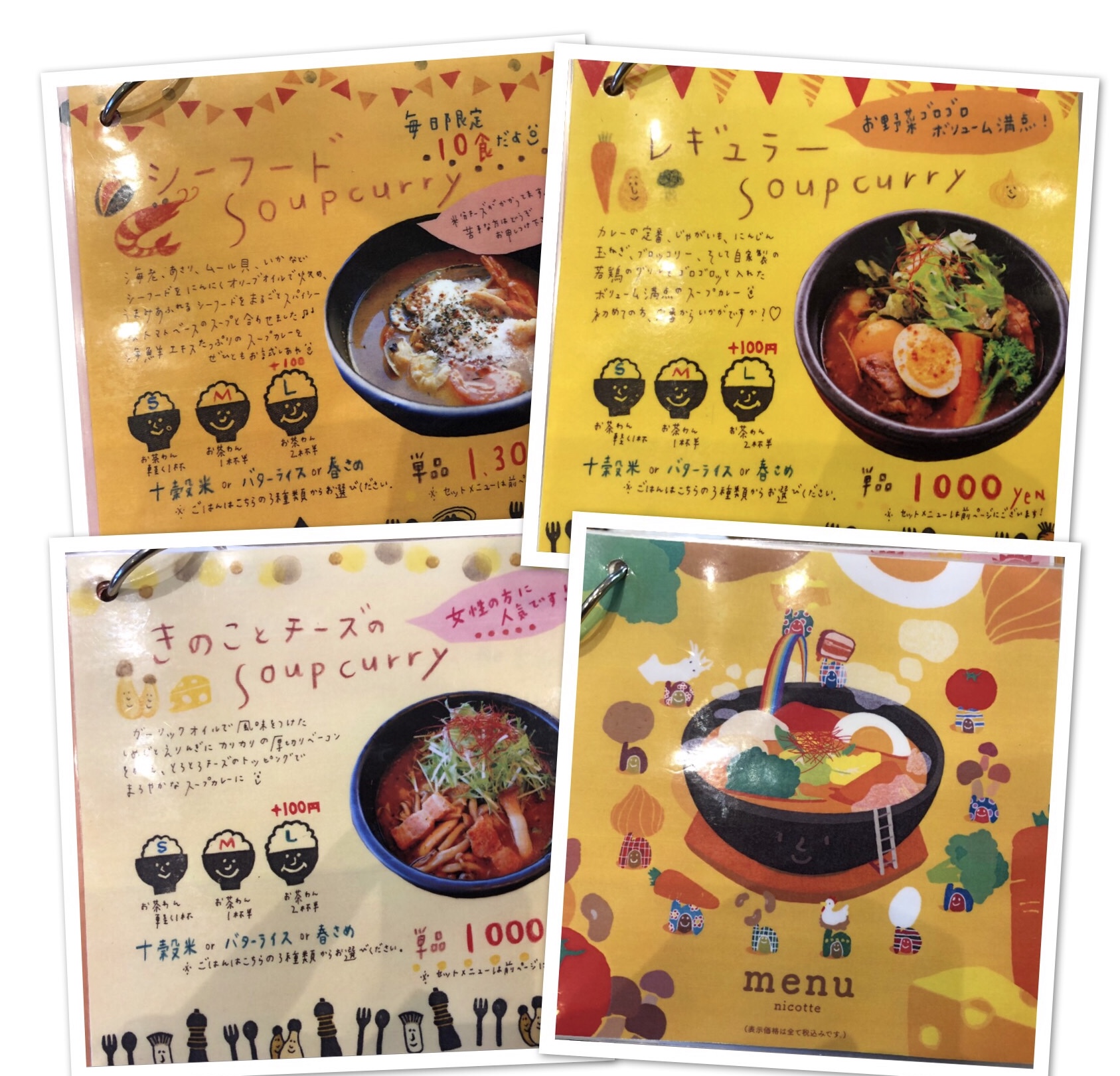 Price setting is high, but was very satisfied as it was taste corresponding to it.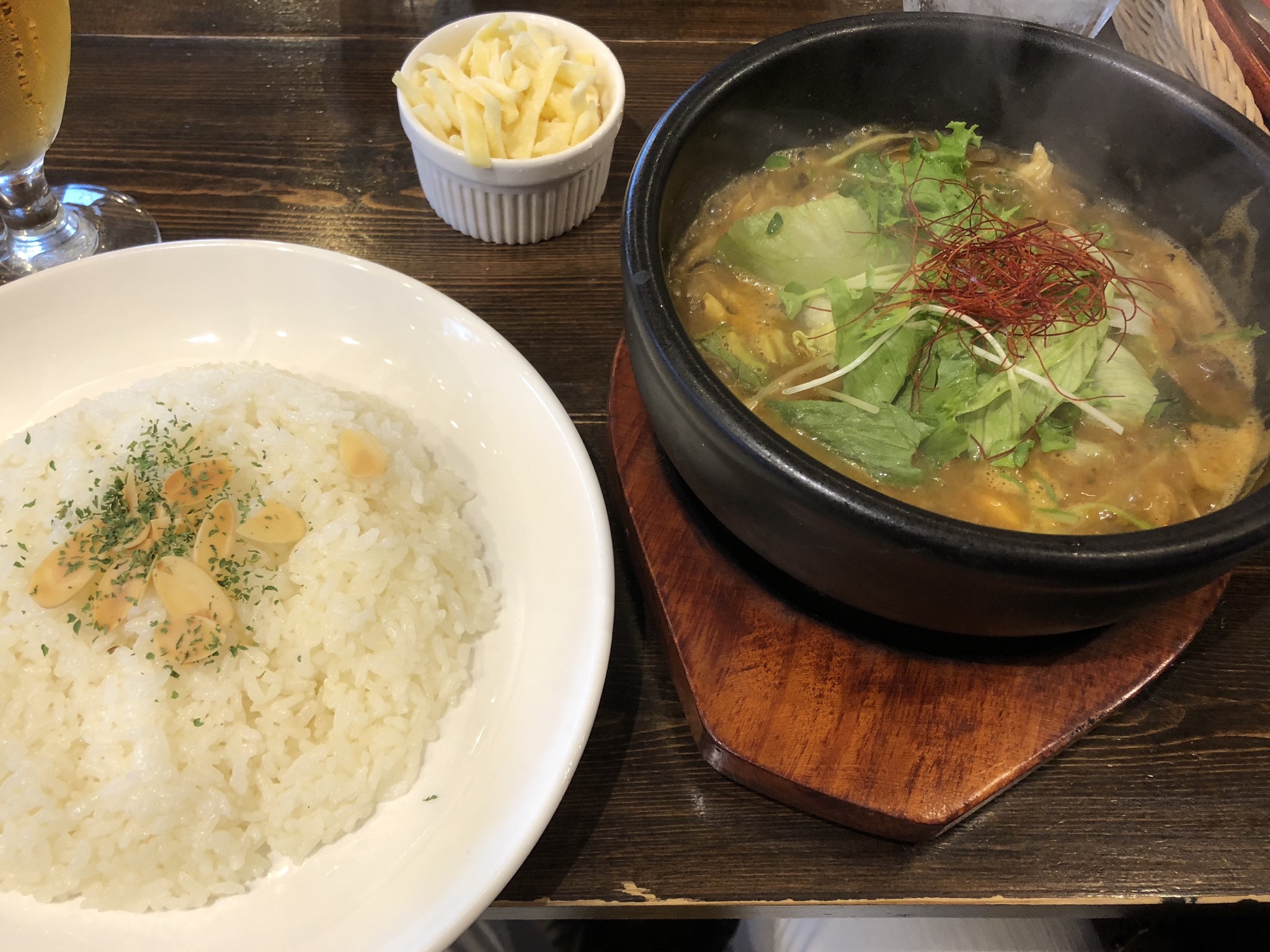 After applying cheese↓↓↓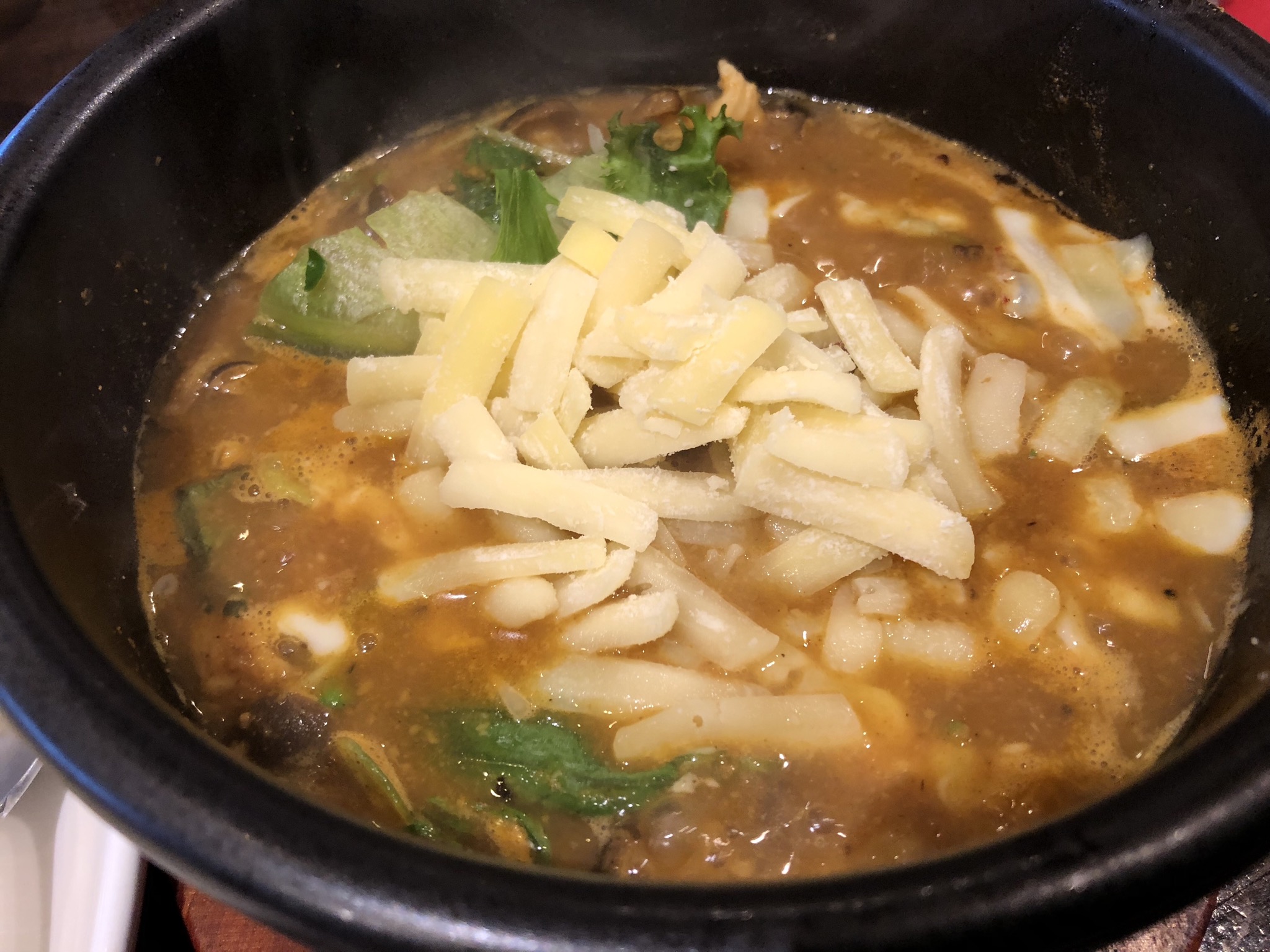 Compared to ordinary curry, it is a little bit more salty, but soup curry is just right when combined with rice.
The broth was firmly drained from the base soup and had a rich taste.
Place
"niccote" is located east of Kochi Station. It is severe to go on foot as there is around 4km in distance.
In Kochi, trams play an active role as citizens' feet, and you can get to niccote by tram.
If it is about 30 minutes from Kochi station, you can go there.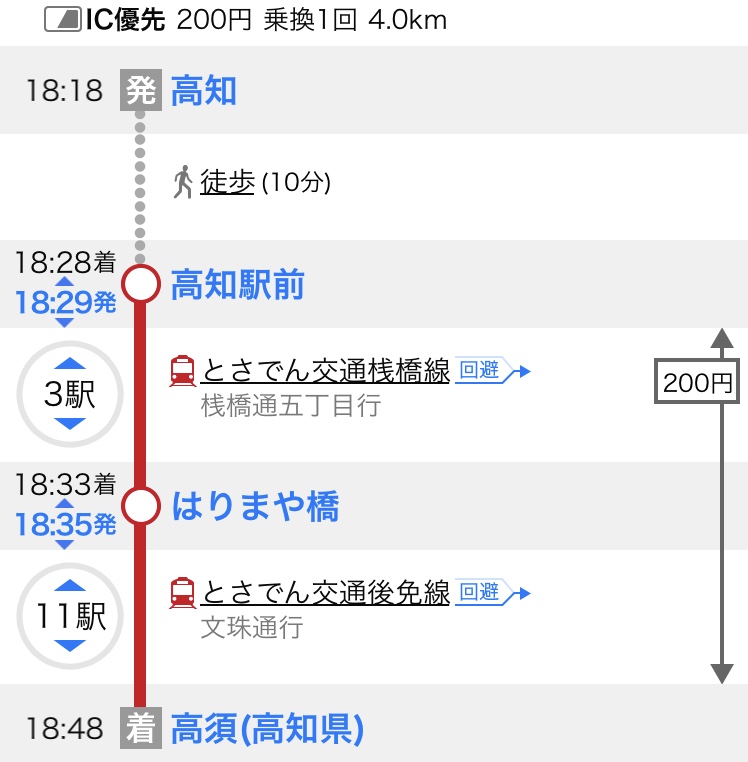 "Tosaden Kotsu" is a tram. The fee is very conscientious, and in Kochi city it is 200 yen.
However, it is not compatible with electronic money, so prepare 200 yen coins when you get on the bus.
If you are going to Kochi, so you may want to use a rental car! In that case, I recommend that you make a reservation from Jalan Rental Car.
The reason is that they are often "cheap". What is Jalan Rental Car? As you may think, many Japanese often rent a car by Jalan Rental Car according to the trip.
Perhaps because the recognition is lower than other rental car arrangement services, it seems that they are trying to increase the number of customers and raise their awareness by distributing coupons and cheap services.
But Jalan Rental Car supports Japanese only, so I wrote the article to rent a car at jalan rental car in English)
I recommend it↓↓↓
In addition, niccote can be reserved from the "Tabelog". However, it does not support online reservation.
Please make a reservation by phone.